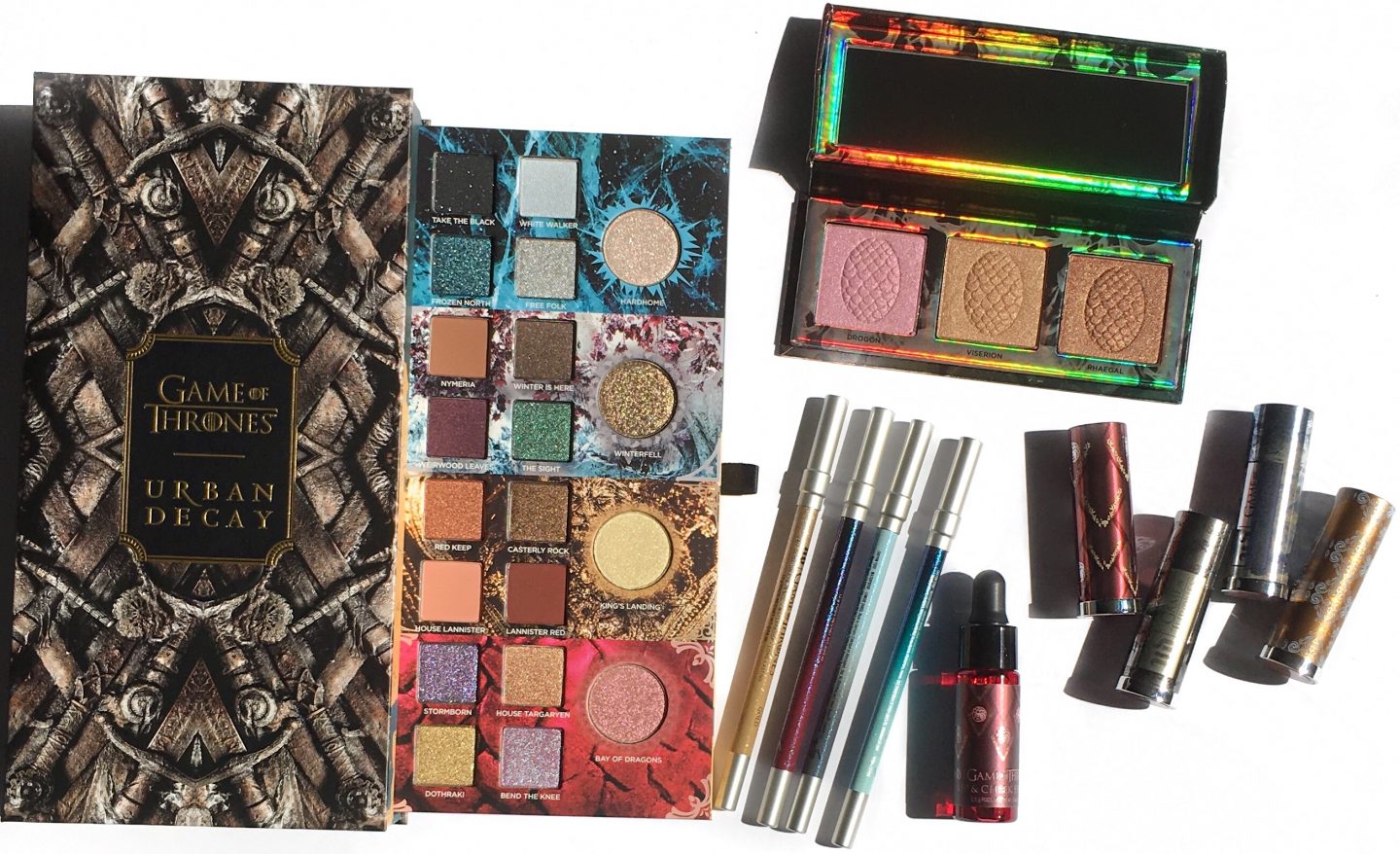 I've been playing with the Urban Decay x Game of Thrones Collection for over a month now and have finally sat down to pour out my thoughts. As a non-Game of Thrones watcher, I can't offer any connections between the show and the products. So this review will be solely on the products themselves! Now, that the pressure is off lol, lets dive in!
You don't need to be a GOT fanatic to appreciate the insanely intricate details of the packaging.
The eyeshadow palette steers away from the traditional palette design and is in the form of a slide out. A 3D pop up iron throne is housed on the cover of the palette.
Game of Thrones Eyeshadow Palette contains 20 eyeshadows. Which are divided into four quads representing the different houses from the GOT series. These are highly rich in pigmentation and a dream to work with. As they blend with such ease. Granted the larger than normal size of this palette, it definitely isn't a travel friendly piece, but who would want to risk travelling with this gem anyways?!?
Game of Thrones Eyeshadow Palette retails for $77 CAD.
Game Of Thrones 24/7 Glide On Eye Pencils were released in four stunning shades.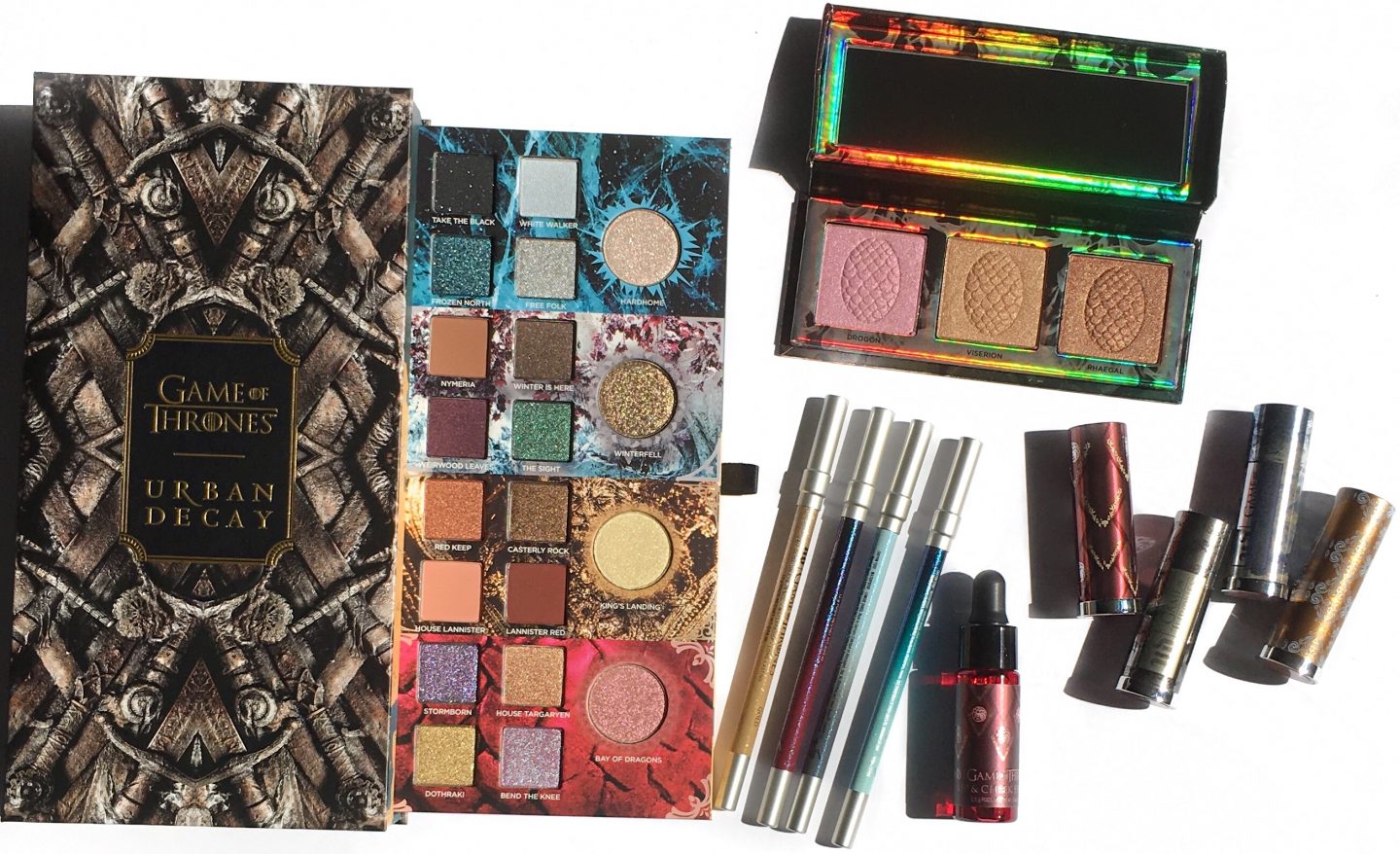 Dragon Smoke – deep plum
Lannister Gold – metallic gold
Winterfell Snow – icy white
The Night King – deep teal
Eye pencils are one item that when I find the right formulation, I stick with it. Who wants to deal with tugging and non-creamy formulations when working with such delicate skin around the eyes? Not me, that's for sure! The 24/7 Glide On Eyepencils provide long lasting, full coverage, bold pigment and more! They are the ideal pencil for your waterline as they are extremely long-wearing!
Game of Thrones Eye Pencils retail for $25 CAD.N
Next up are the Vice Lipsticks, which come housed in unique casings. I've learned each represent each one of the houses. Available in 4 shades with varying finishes. They have a buttery smooth consistency and provide light to medium coverage.

Sansa Stark
Cersei Lannister
Daenerys Targaryen
White Walker
Vice Lipsticks retail for $23 CAD.
Game of Thrones Dragon's Dracarys Blood Lip & Cheek Tint is honestly one of my least used products. I don't often reach for tints and that is because I prefer full coverage products. Although I was intimidated by the deep red colour of the tint, it is actually quite sheer upon application and provides the most subtle amount of colour. It retails for $33 CAD.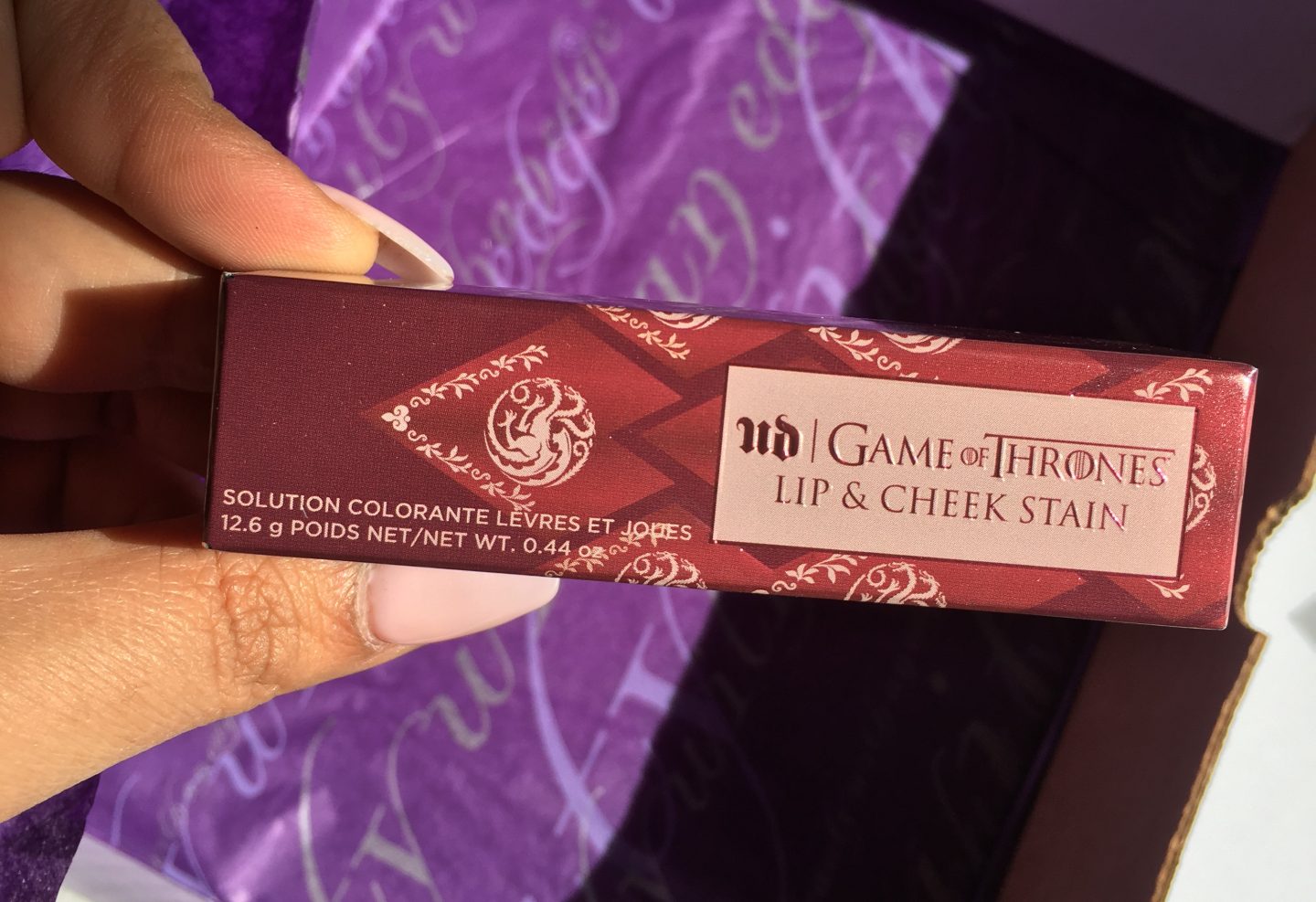 Game of Thrones Mother Of Dragons Highlighting Palette comes housed in a unqiue dragon scale design. Housing 3 highlighting shades. The formula of the highlighters are quite fine, which allow for the pigments to sit smoothly on the skin, without enhancing pores and imperfections.

Drogon – icy pink
Viserion – metallic golden nude
Rhaegal – metallic bronze

Game of Thrones Mother Of Dragons Highlighting Palette retails for $45 CAD.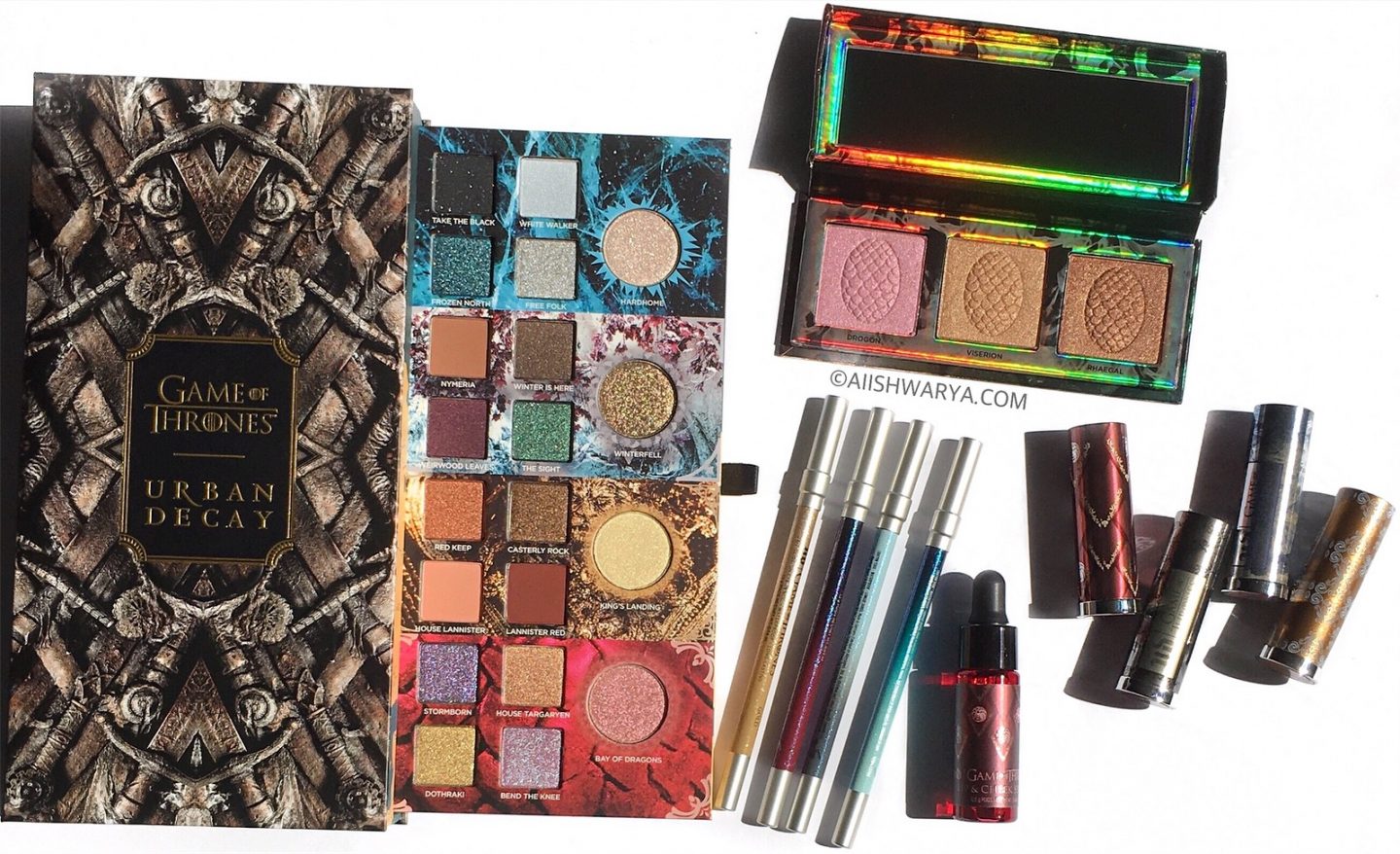 Available online and in store at Sephora and www.urbandecay.ca.
Samples kindly provided. All opinions are my own.