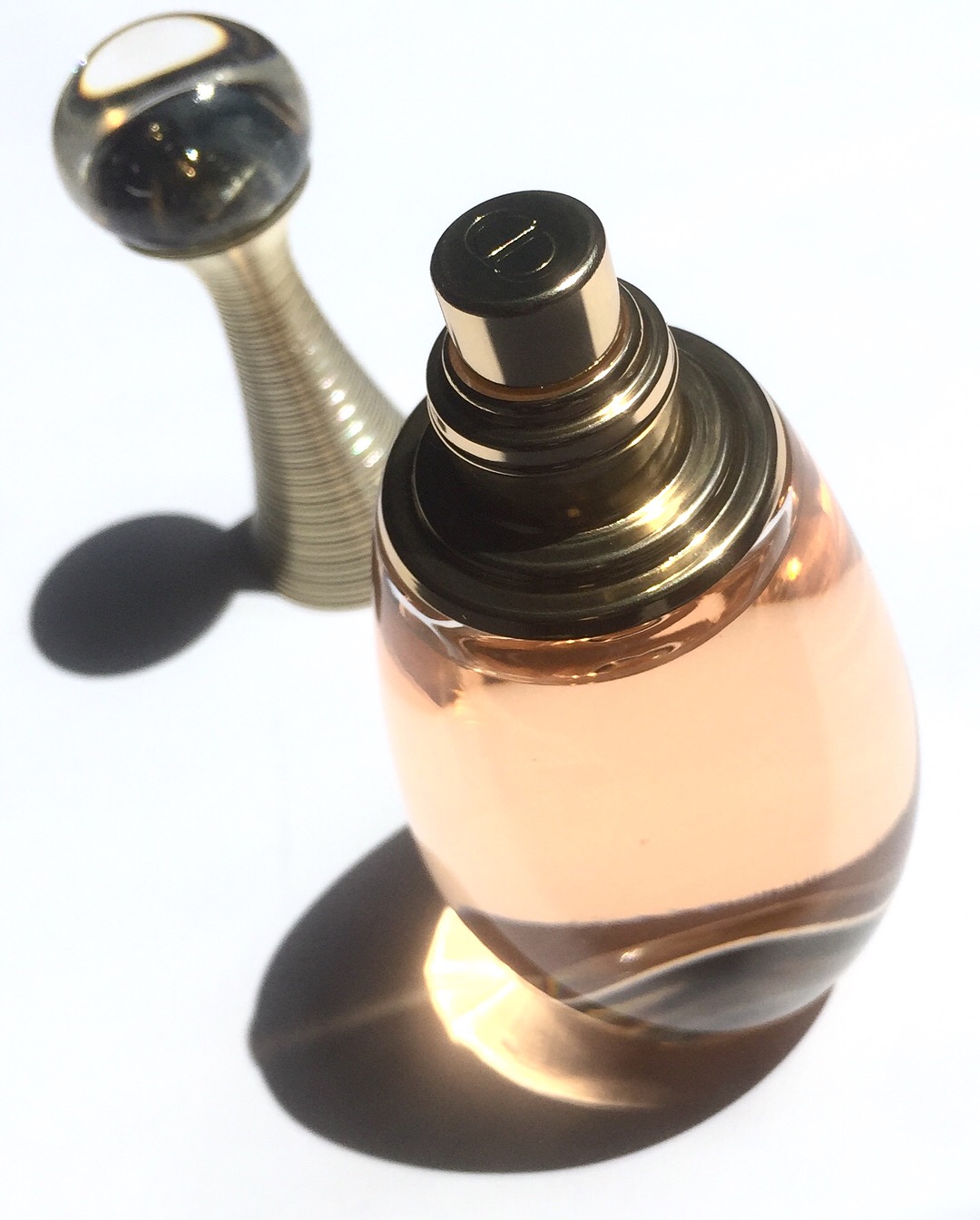 Since we've officially dived into Summer mode. I wanted to share with you my Summer fragrance. One that will not go unnoticed and will have anyone and everyone that encounters this fragrance, absolutely obsessed. I'm talking about the Dior J'adore In Joy eau de parfum.
This 'new call for life' is Dior's newest member to their line of fragrances. As someone who has been head over heels over the original J'adore eau de parfum, trying out the J'adore In Joy came with much excitement.
This beauty is housed in a glass bottle, identical to the original (larger) J'adore eau de parfum, with the exception that the fragrance is a peach shade. The cap is coiled with gold rings that hold up a glass sphere. The design sets the tone of the fragrance which is elegant and timeless.
The peachy colour makes it no surprise that the opening notes are of peaches. Followed by the floral scents of jasmine sambac and ylang-ylang.
I get about a strong 8-9 hours of wear out of this fragrance before it starts to wear off. I absolutely adore the warm floral scent mixed with a hint of freshness.