I recently revisited a favourite food festival of mine; Taco Fest in Toronto! A 3 day festival that is held annually at Ontario Place. Today, I'll be recapping my Taco Fest experience for you.
P.S. you'll surely be hungry after this!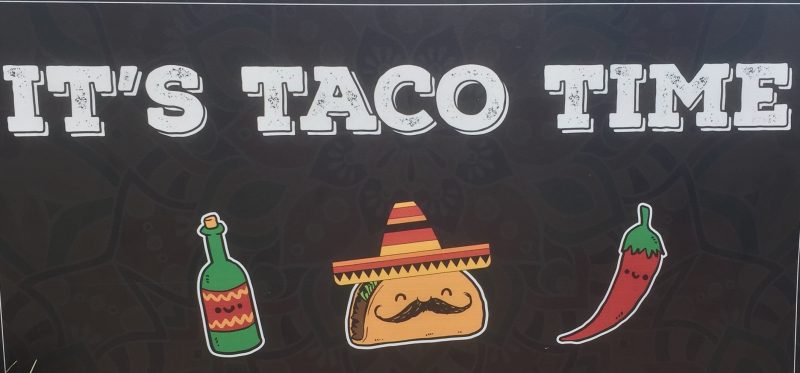 So what is Taco Fest? It's a weekend filled with tacos, salsa, guac, tequila, churros and more! Vendors come together to show of their prized eats, celebrating authentic and fusion Mexican food.
Participating vendors included:
Bacon Nation*
Booyah
Busters Sea Cove*
Chill Pops
Dope as Duck
El Jefe
El Local Loco
Eva's Original Chimneys
Fidel Gastro
Fish'd by Edo
Fonda Lola
Foodoes Fish & Chips
Funnel Cake Dream
Heirloom*
Kathi Roll Express
King Catering
La Novela
Lic Frozen Cocktails
Los Vietnamita
Mad Mexican
Pancho's Bakery
Pico de Gallo
Playa Cabana*
Rancho Relaxo
Rebozos
The Food Dudes
The Mighty Cob*
Tio's Urban Mexican
Wrestlers
*indicates food from vendors I tried.
Here is how my day went.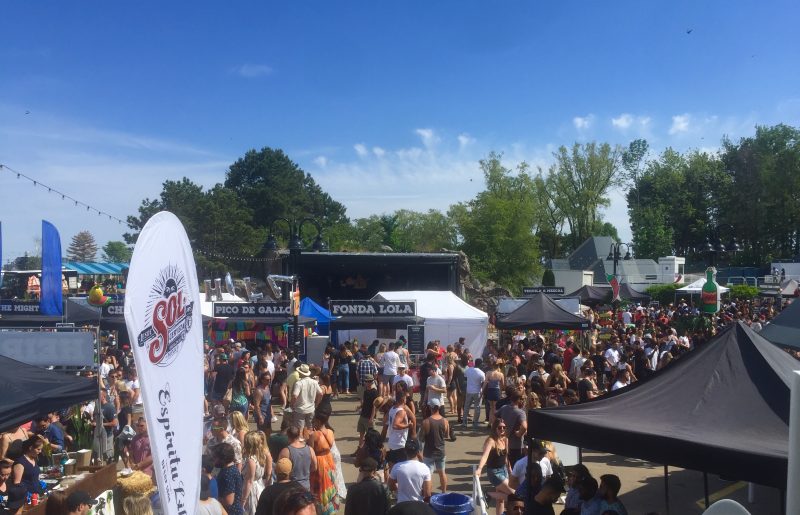 I started off the event with a nice chilled beer by Sol, which was one of the official sponsors of Taco Fest.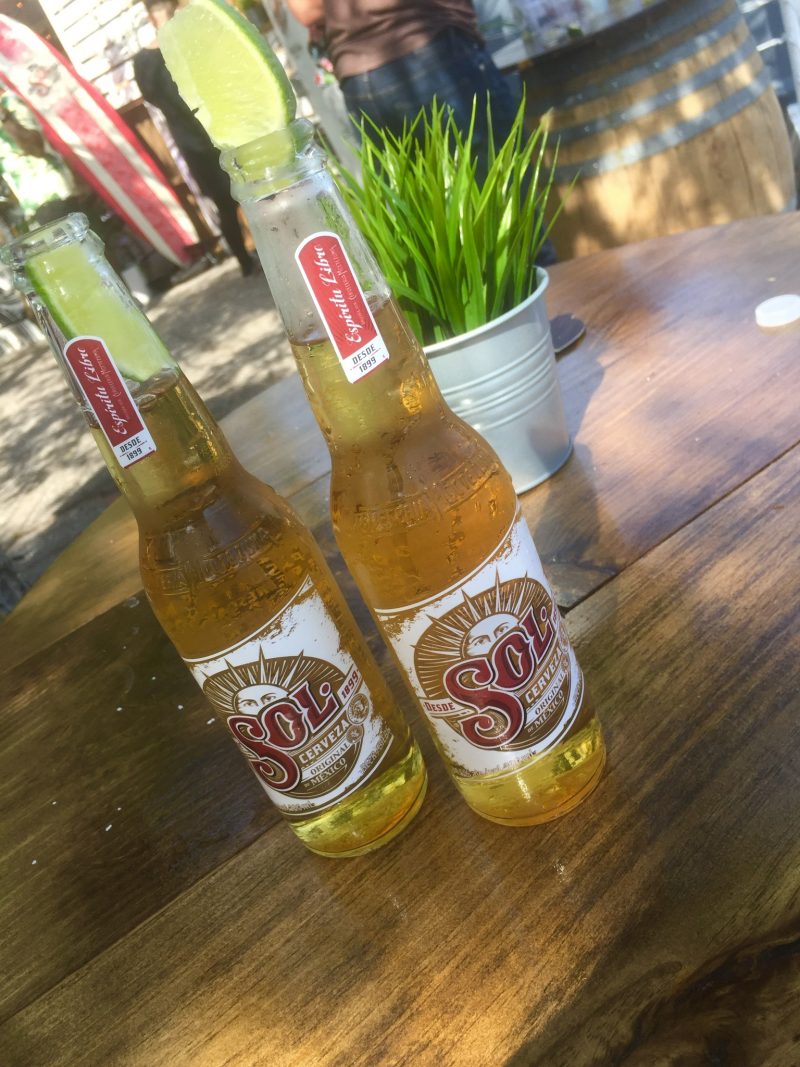 Once I had that official menu in hand, boy was I overwhelmed but ready to eat!
My first stop was at Buster's Sea Cove, where I ordered some Jamaican Jerk Shrimp Tacos. Crispy shrimp topped with creamy slaw, pico de gallo and jerk bbq aioli. First taco down and already a favourite!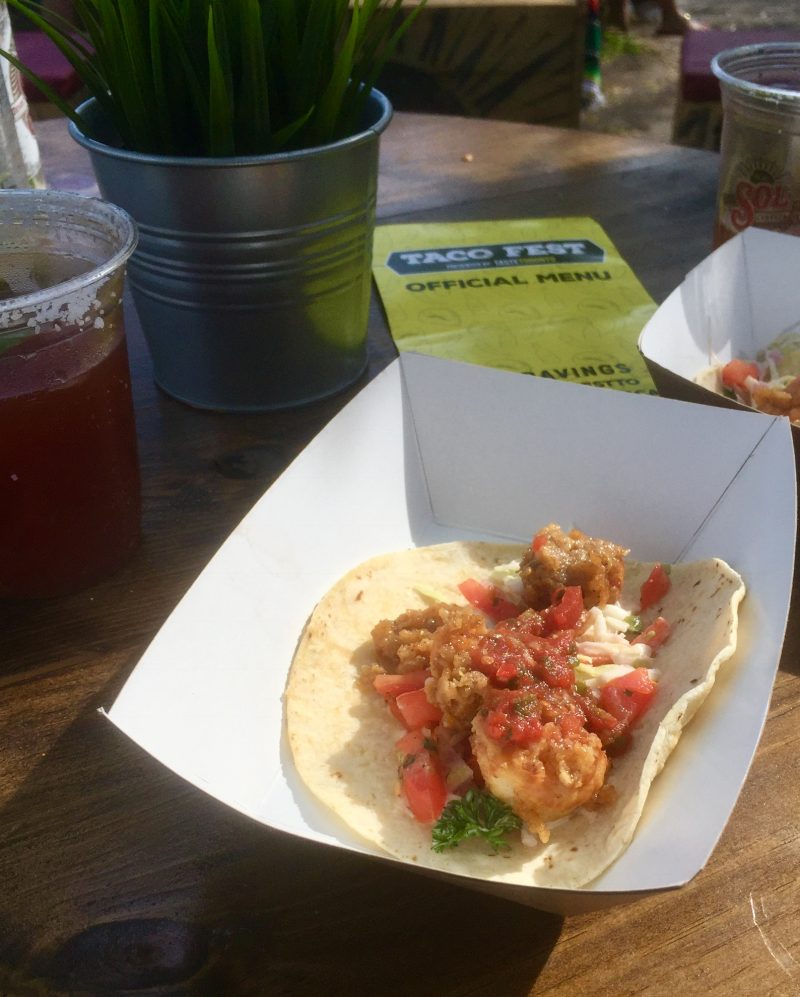 I learned to make my first michelada, using authentic Mexican beer by Sol. I'm not one for mixed drinks but this totally changed my taste buds!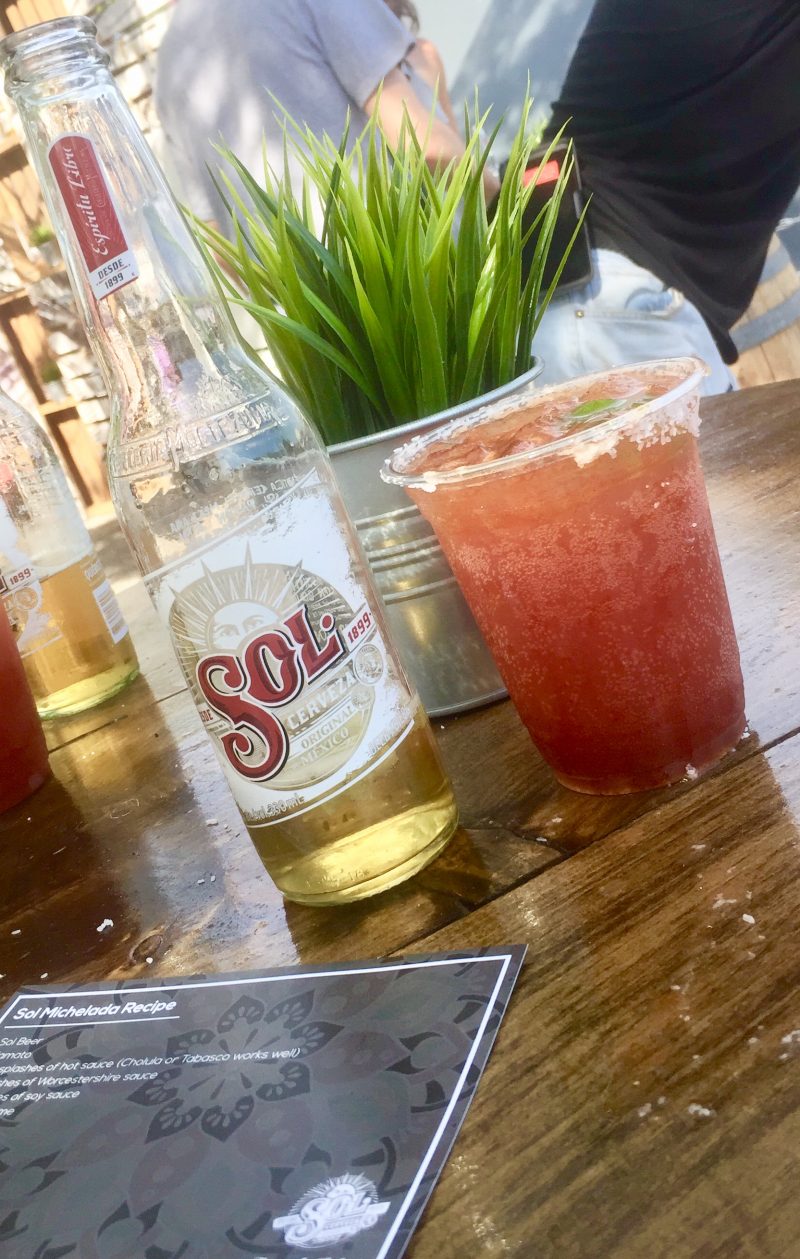 Next up was Dope as Duck where I ordered the Roasted Sweet Potato and Corn taco. Roasted sweet potato and grilled corn, topped with a lime habanero crema.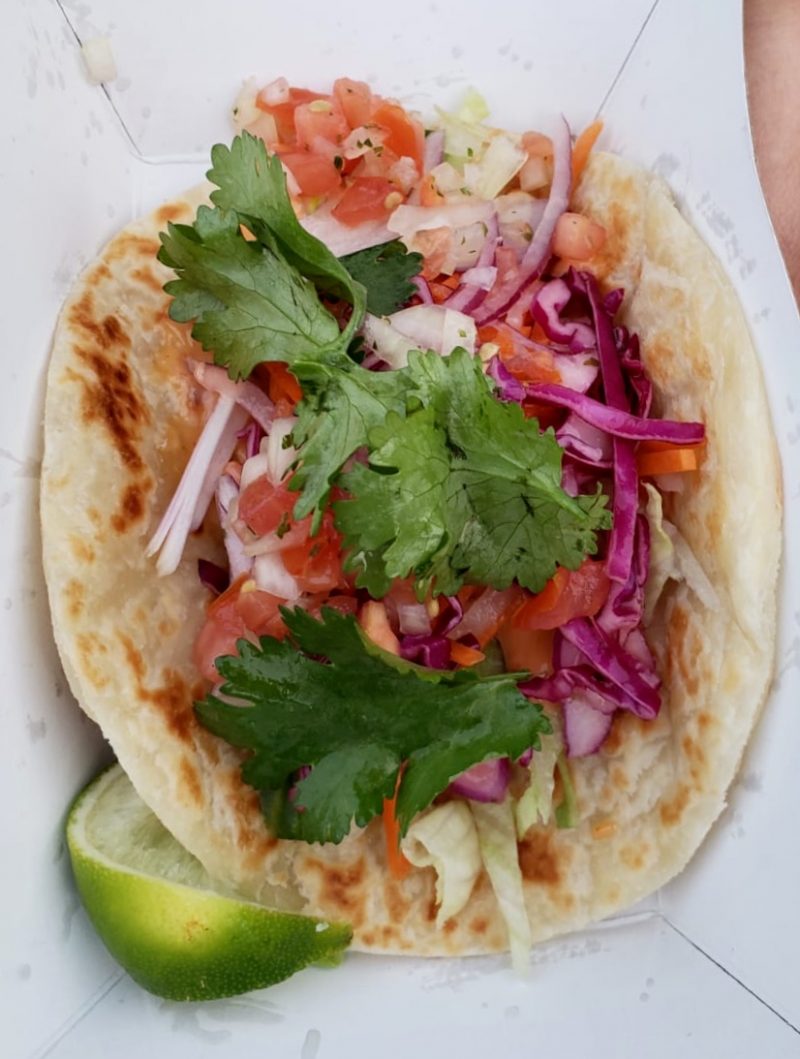 In addition to eating and drinking, attendees could sign up for guacamole classes. I got the chance to attend and I received some pretty solid advice from the chef on perfecting my guacamole. Hint? No lime needed! Simply use tomatillos, whose acidic nature replaces limes.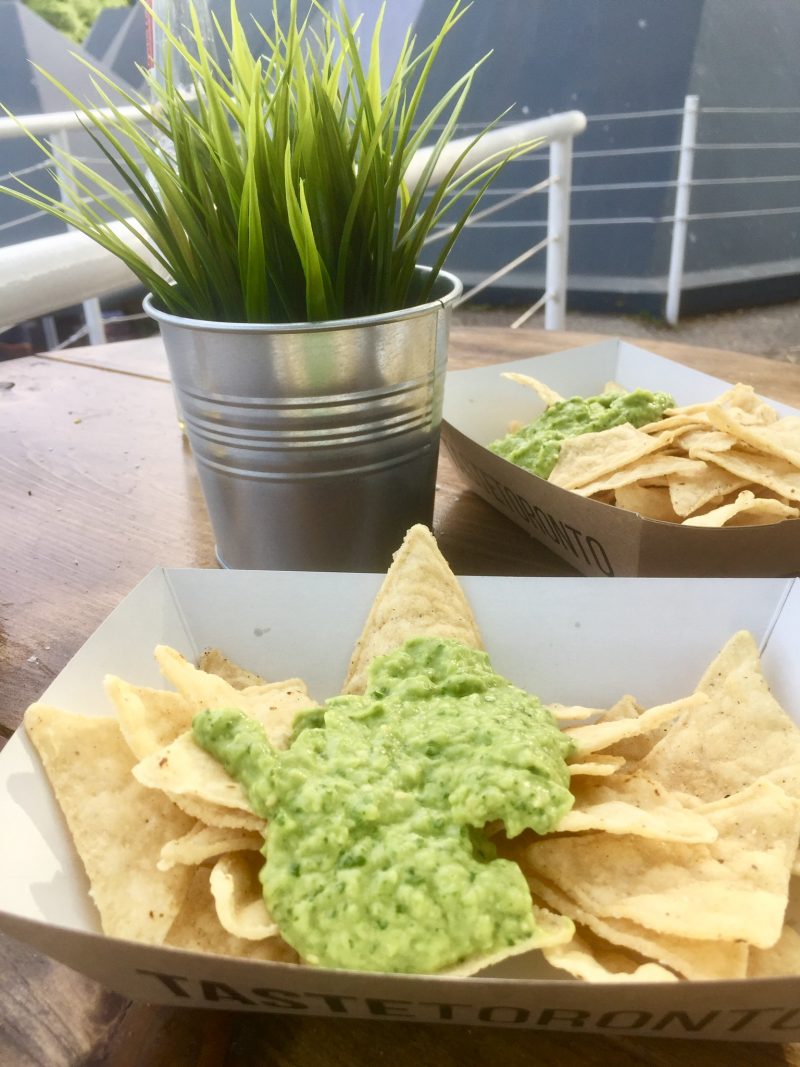 Bacon Nation's Jerk chicken taco consisted of jerk chicken topped with pineapple slaw.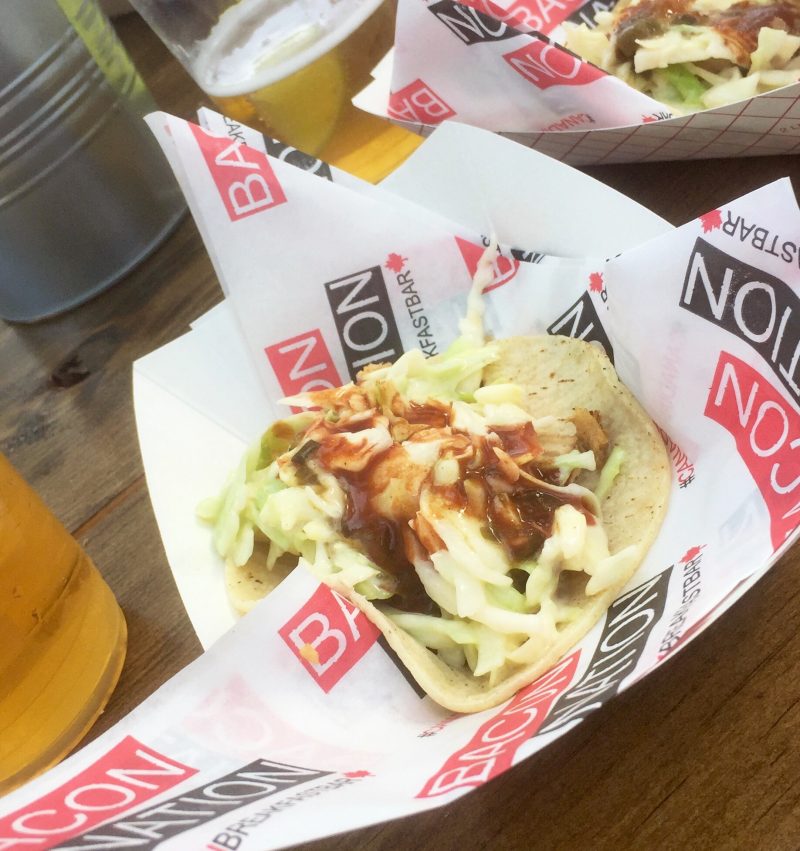 In between eats, I checked out the booths by Jarritos and Social Lite Vodka. I will say Taco Fest had a ton of drink options to ensure everyone kept cool in the heat.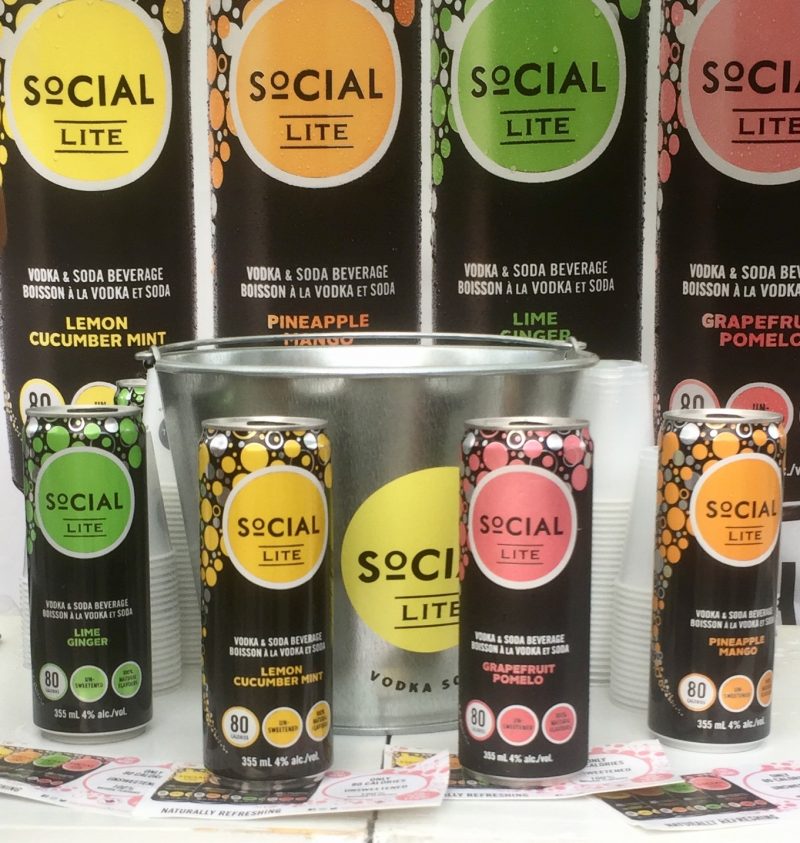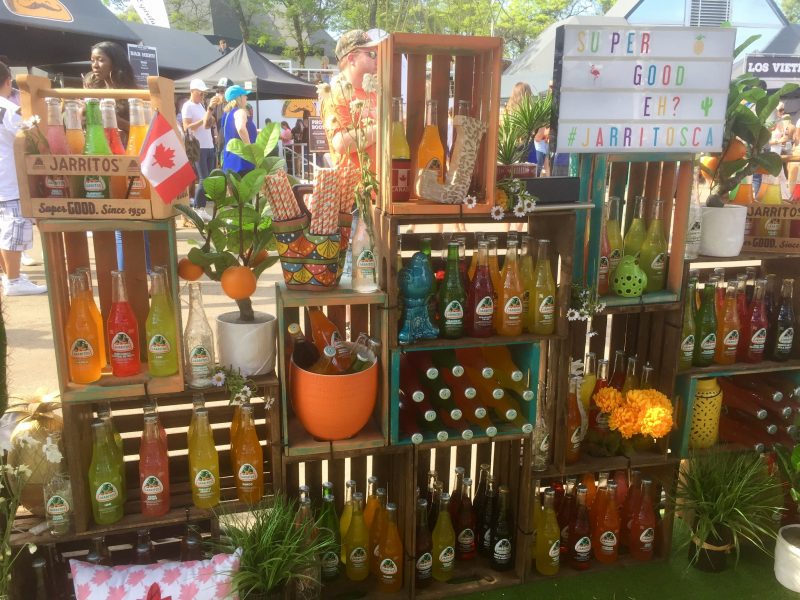 Pollo Tinga Tacos from Playa Cabana. Slow cooked chicken, topped with tomato, onion and chipotle.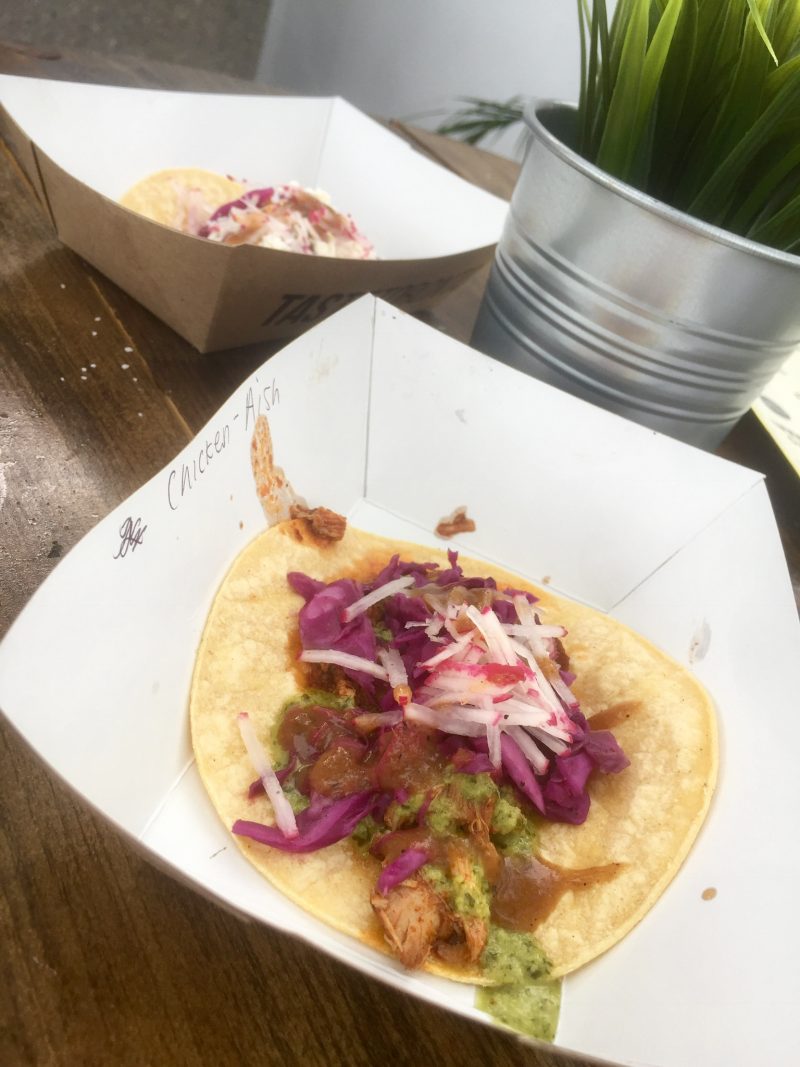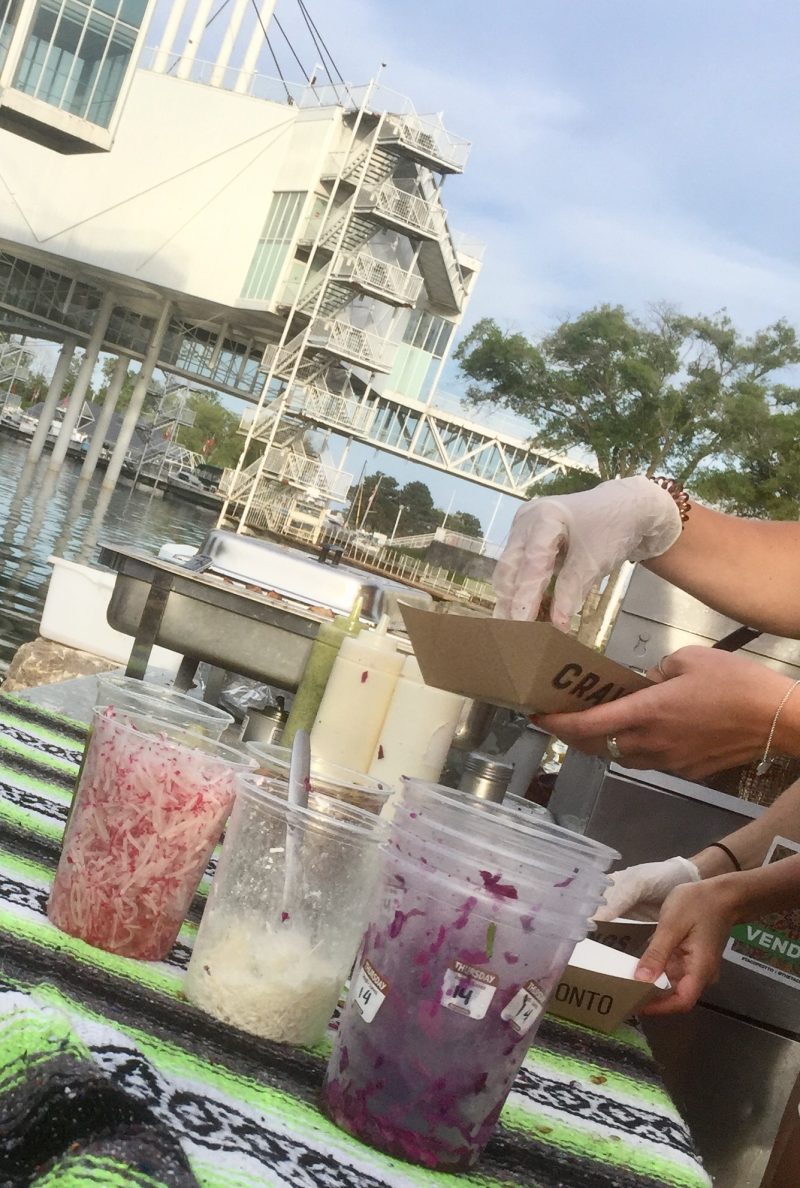 Heirloom is home of the fried szechuan chicken taco. Being obsessed with everything szechuan, I definitely had to try their buttermilk fried chicken, tossed in a szechuan sauce, topped with pickled cucumber and cilantro.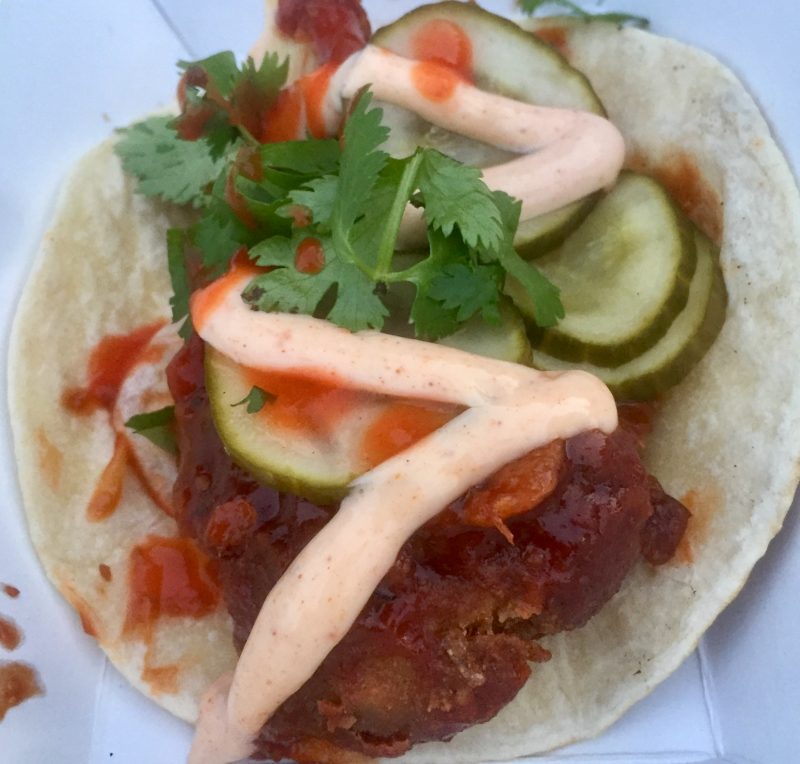 I spice up practically everything I eat. So you can imagine that I was thrilled to see the hot sauce bar!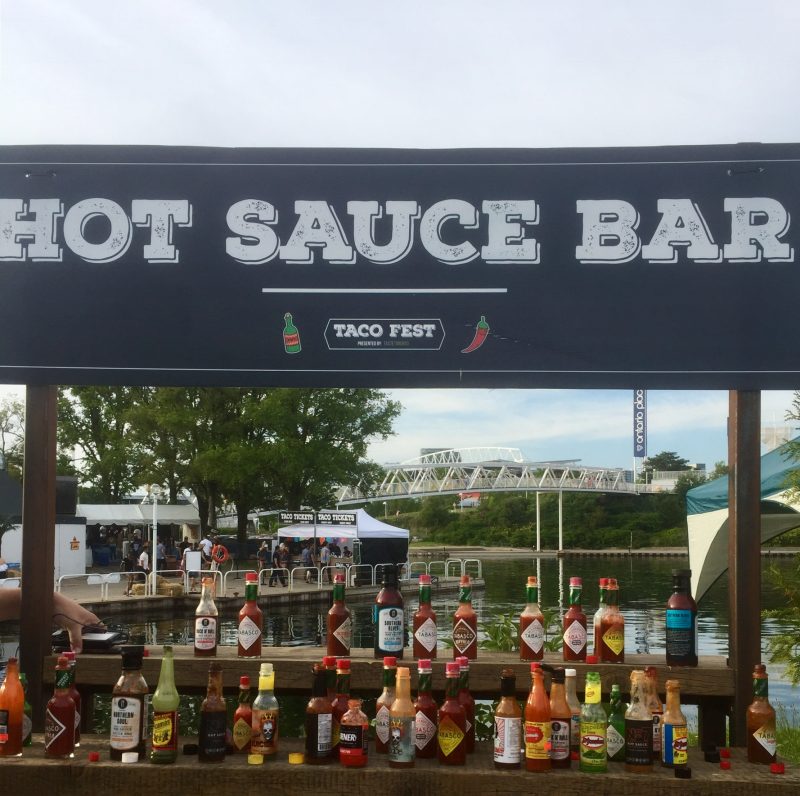 In addition to eating, attendees enjoy the festive atmosphere with live performances by mariachi bands and group salsa lessons.
Moving away from the tacos, it was time for my second favourite item, elotes! I had the Esquittes Sweet corn parfait from the Mighty Cob. Corn off the cob, with mayo, cilantro, parmesean and topped with chili powder.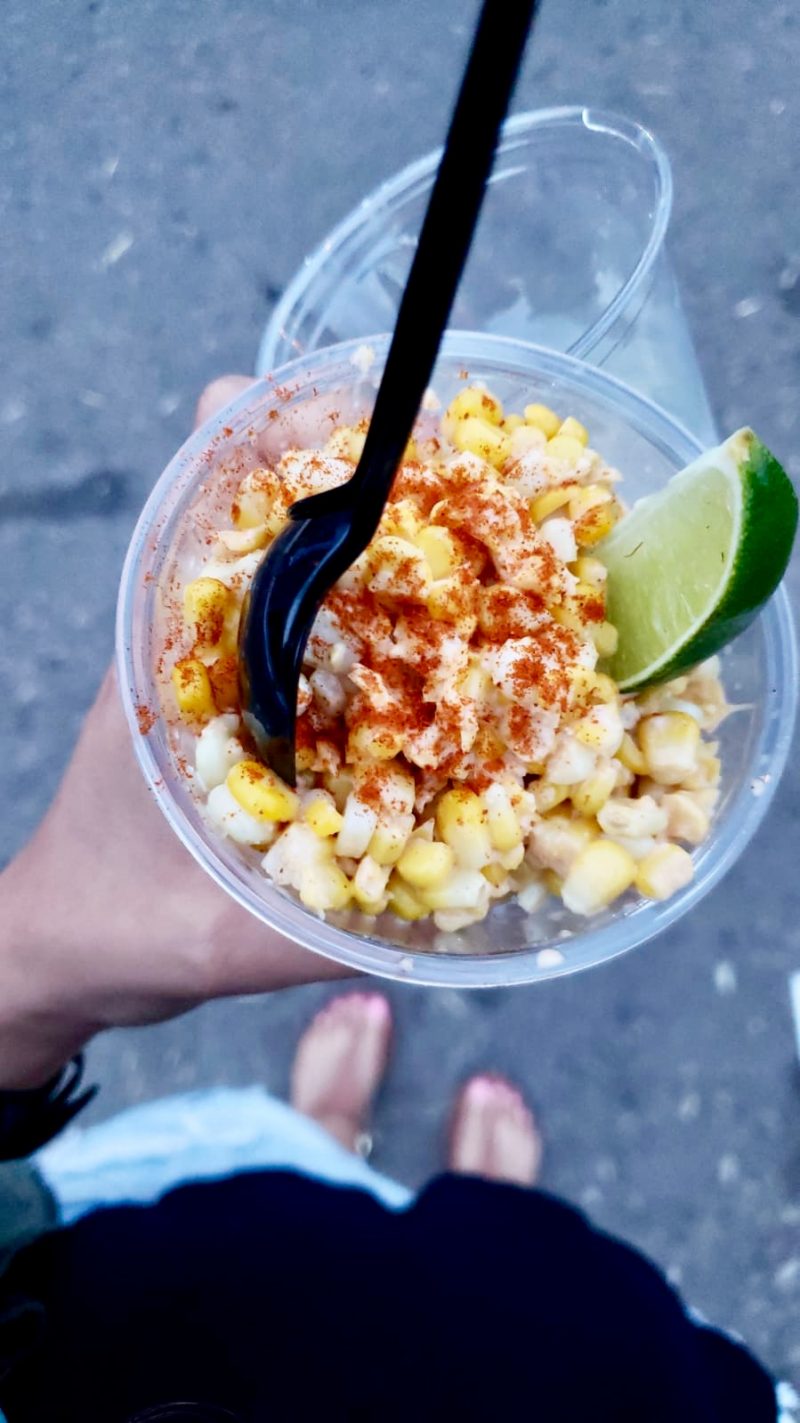 Although I was incredibly full, I could not resist the warm sugary scent of churros being fried up all around. I tried the churros by Fonda Lola, which were filled with caramel and absolutely delicious!
From the time that I entered to the time I left, my Taco Fect experience was absolutely perfect!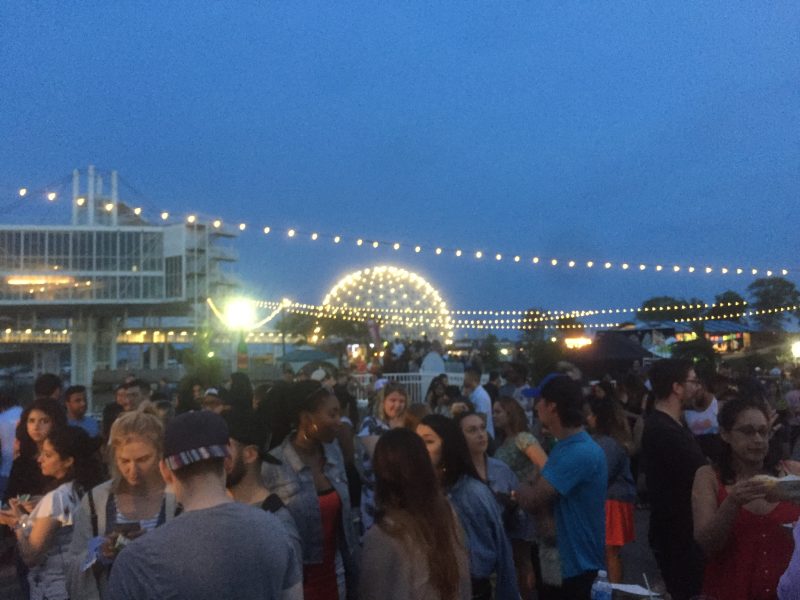 If you didn't make it out to Taco Fest in Toronto this year, you definitely should next year! Visit thetacofest.ca for more details.