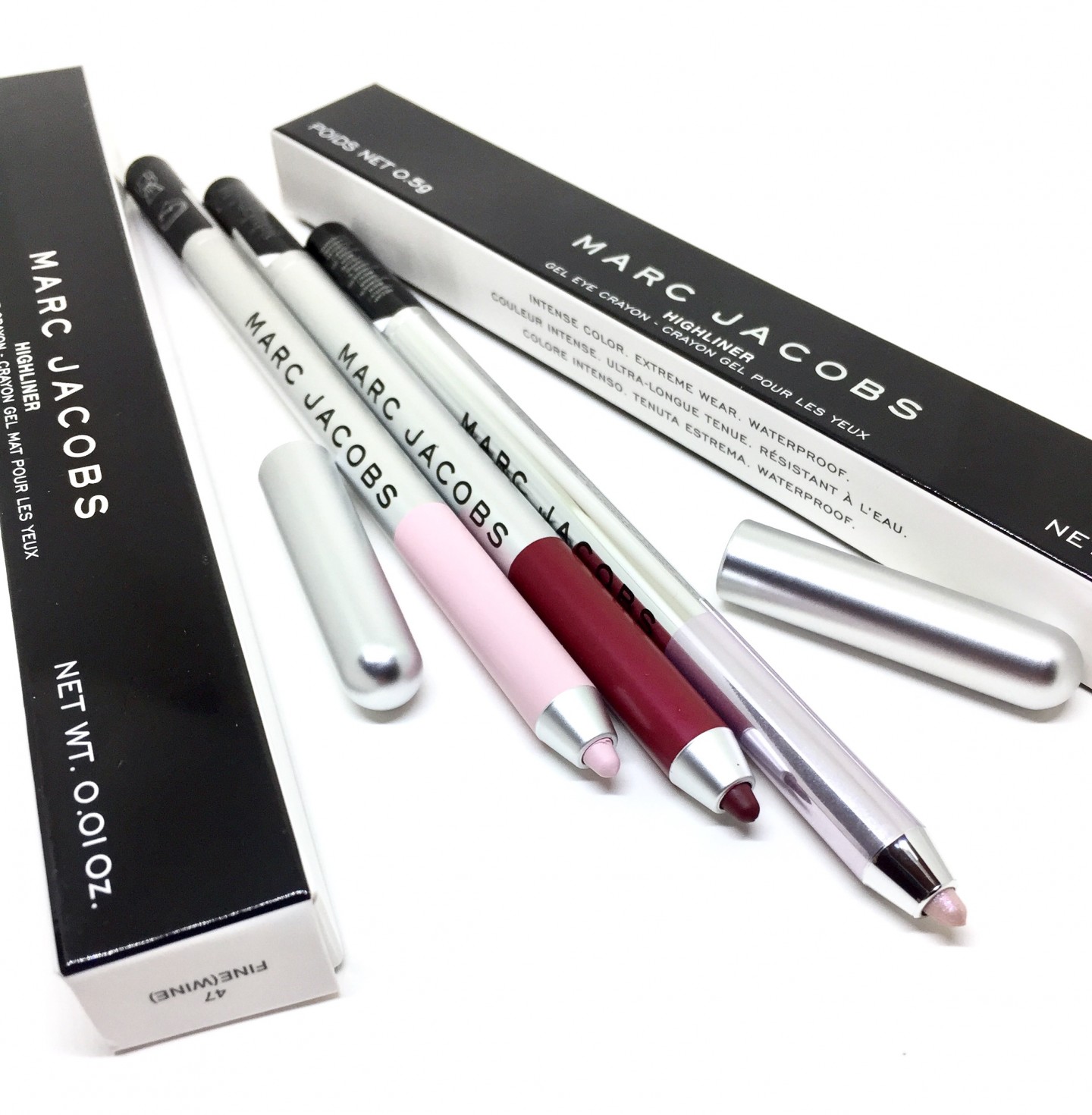 Today I wanted to share my thoughts on a product I was originally introduced to through Sephora Birthday Rewards. I don't recall which year but one of the gifts you could redeem was a Marc Jacobs beauty duo, containing a black gel eye liner crayon and a le Marc lip creme lipstick. I was beyond obsessed with both. Recently, I tried out some colorful Marc Jacobs Highliner Gel Eye Liners that I almost confused for lip liners!Marc Jacobs Highliner Gel Eye Liner Crayons are available in 12 matte, 21 shimmer and 1 satin black shades. They are packaged in silver twistable 'self-sharpening' pens. The silver wrapping around the pencils are either matte or reflective to correspond to the finish of that eyeliner.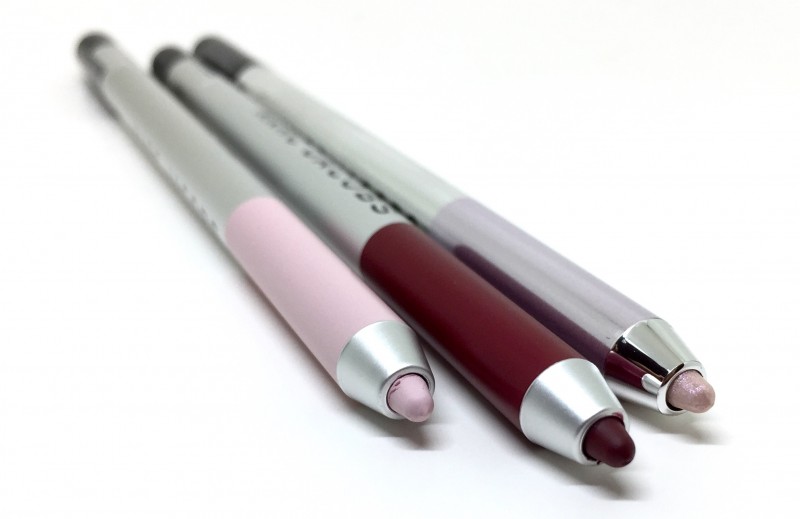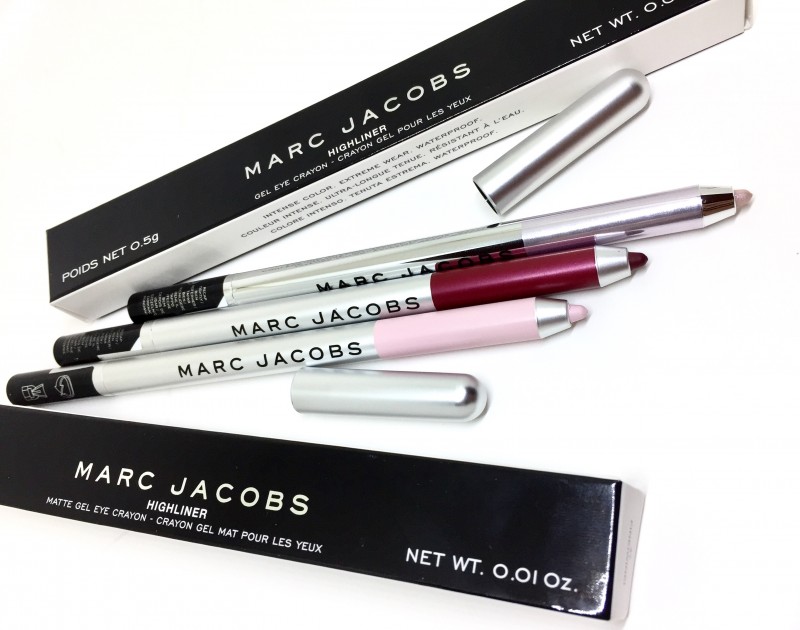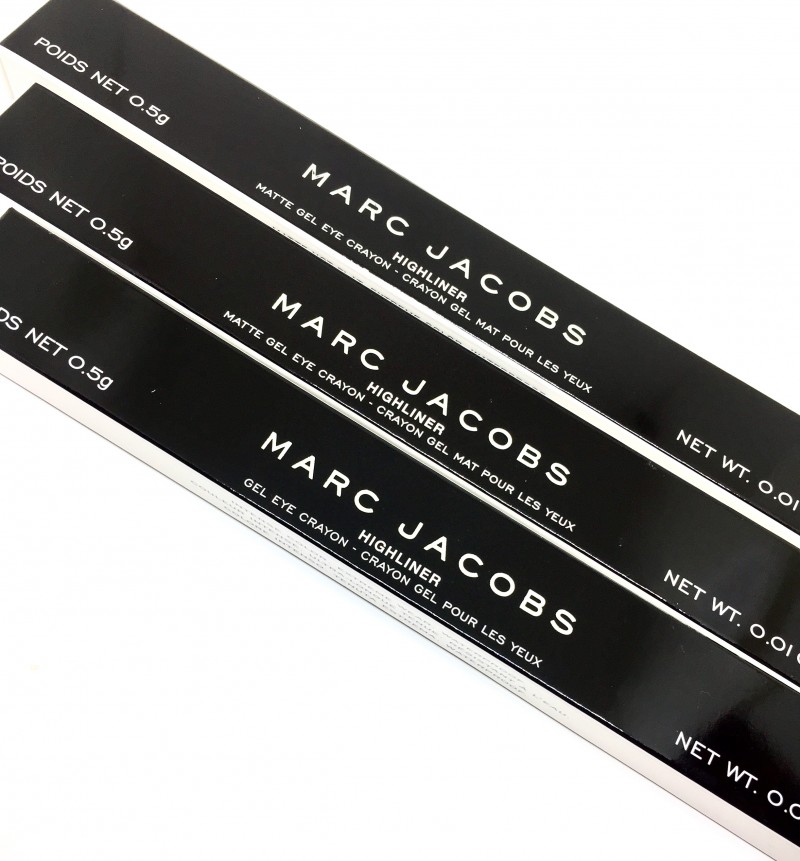 The Highliners are actually gel liners in a pencil form. Which is responsible for them being the SOFTEST eye liner you'll ever use. The formulation is creamy and highly pigmented. I really enjoy this rich formula because it doesn't tug at my eyelids.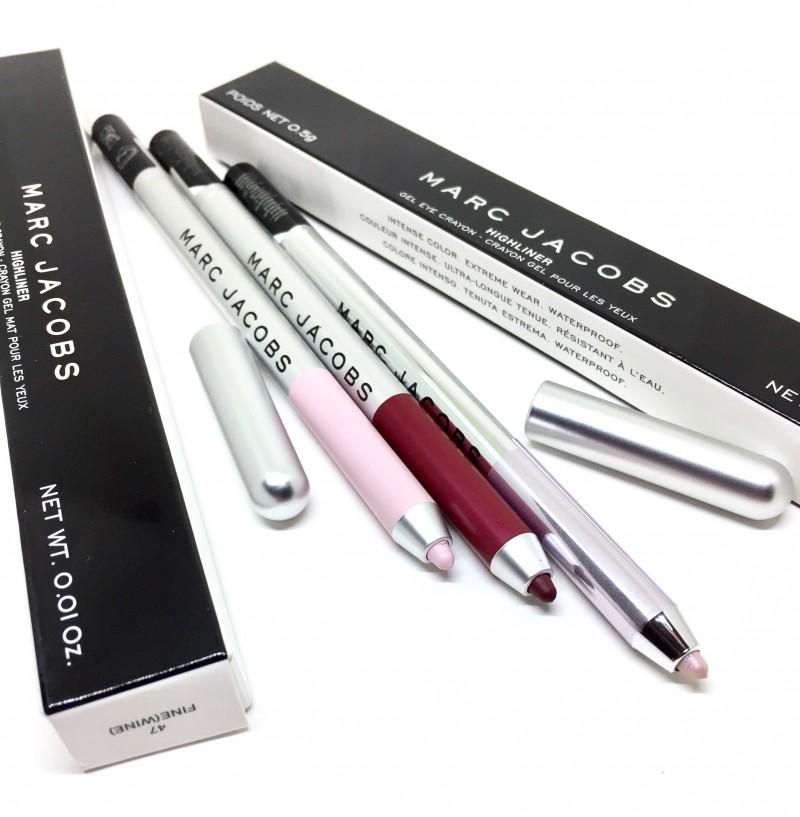 It is recommended that if you intend to smudge your eyeliner for a smokey eye look. You have 15 seconds to do so before the product sets and will not smudge. So are they actually waterproof and smudge-proof, the answer is a definite yes. Go swimming, cry your heart out the Highliner won't move.
Exactly why when you ask someone what their favourite liner for their waterline is don't be surprised as to how many mention the Marc Jacobs Highliner. This eye liner will last longer than however long you intend to have your makeup on. It stayed put even after 14 hours, so I assume it would last even longer.
I tried out the shades:
Pink of Me 59: a pale pastel pink.
(Fine)wine 47: a burgundy/wine shade.
Obey-Ge 66: a frosted pink with pearlescent flecks.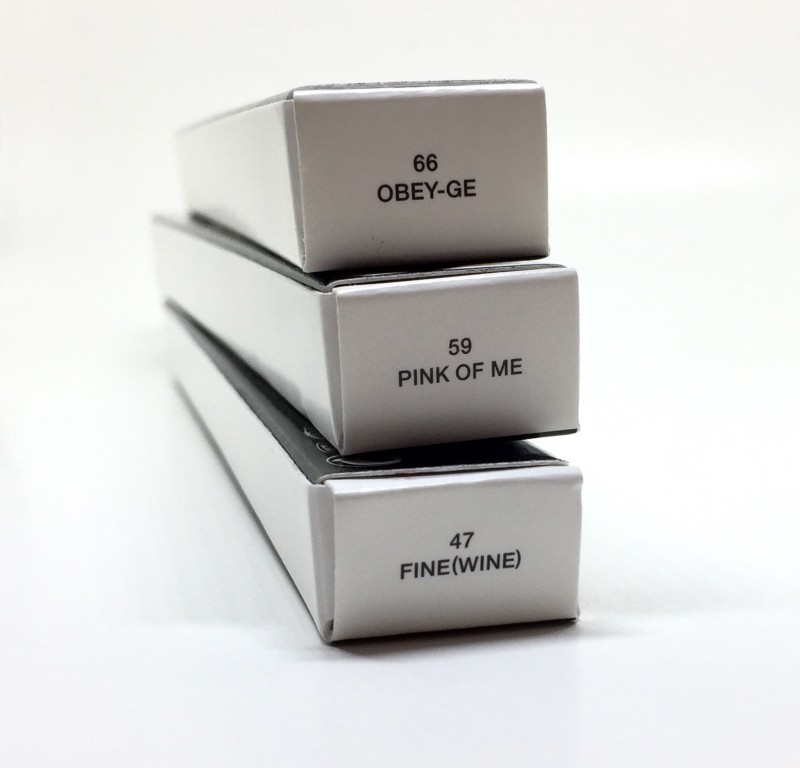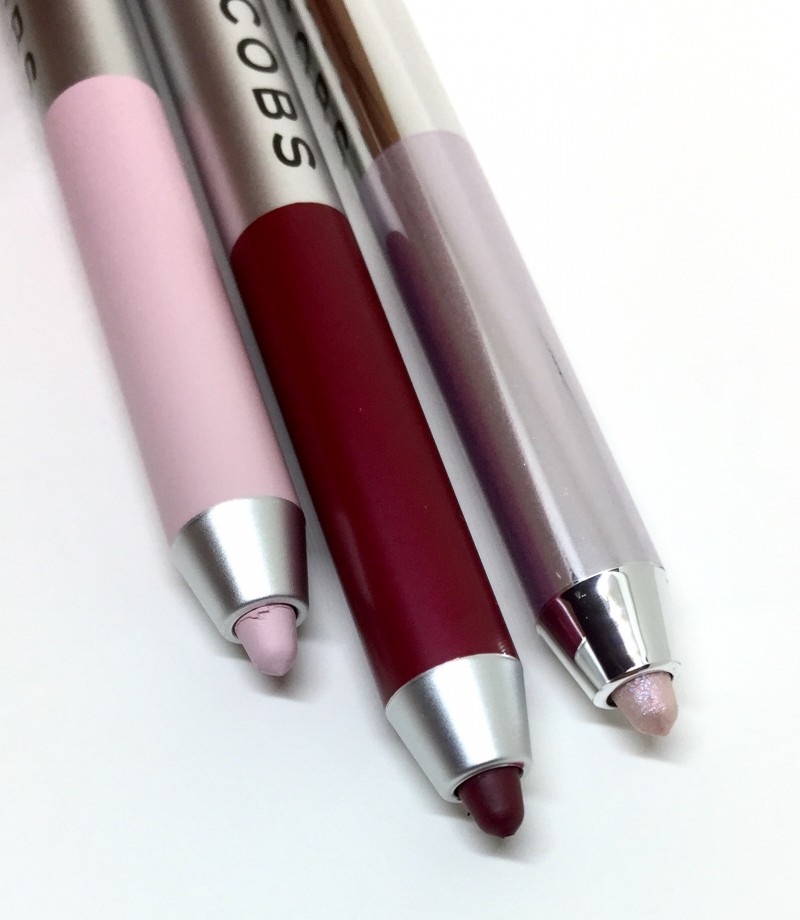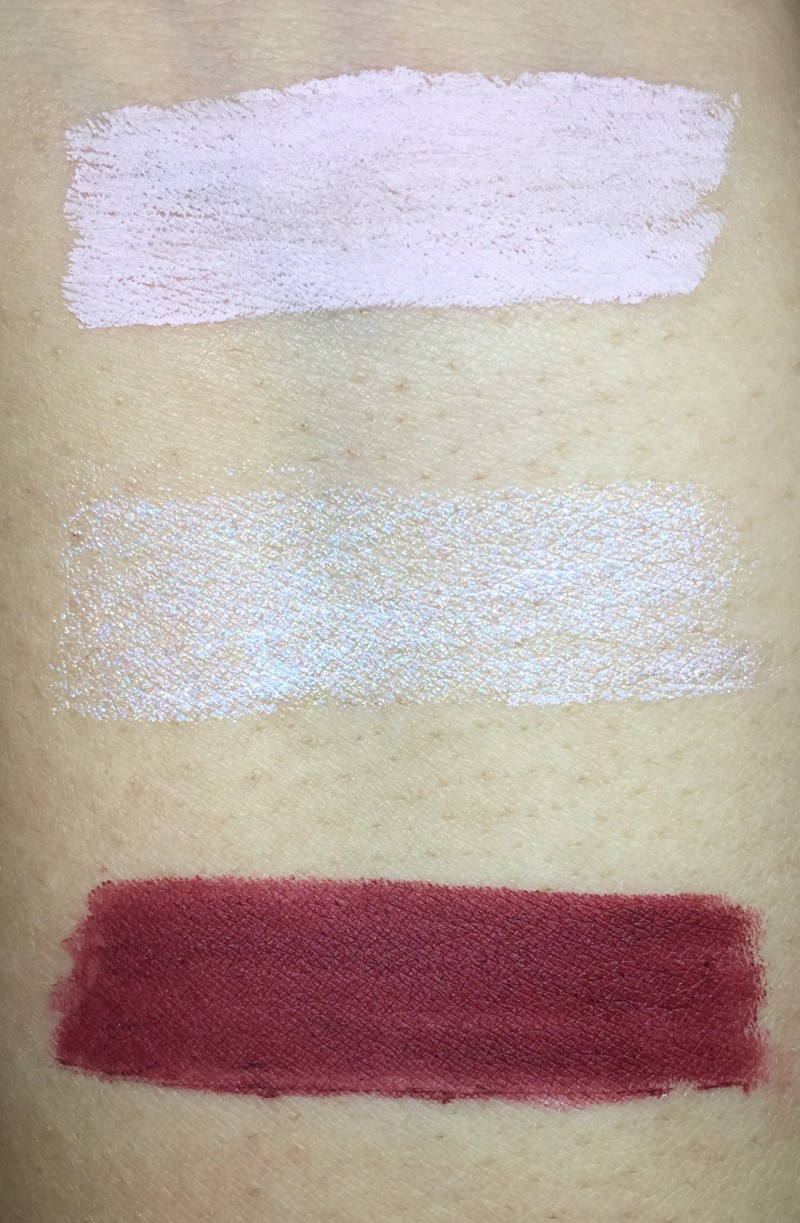 At first glance I almost mistook them for lip liners. Pastel pink, vino and frosted liners are all new to me and the utterly smooth consistency through me off. I assumed it had to be for the lips. I really like the pop it gives the eyes when added to the bottom lash line. Obey-GE looks beautiful when applied to the inner corner of the eye.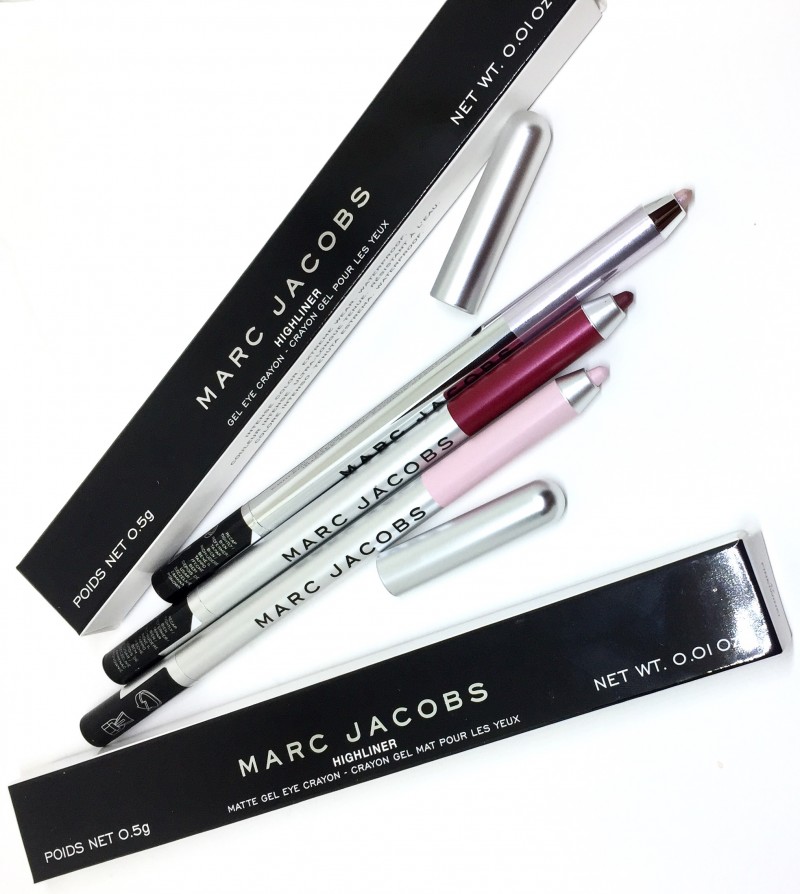 Marc Jacobs Highliner Eye Liner Crayons retail for $31 CAD and can be purchased online or in store at Sephora.
I'd love to know your thoughts! 🙂