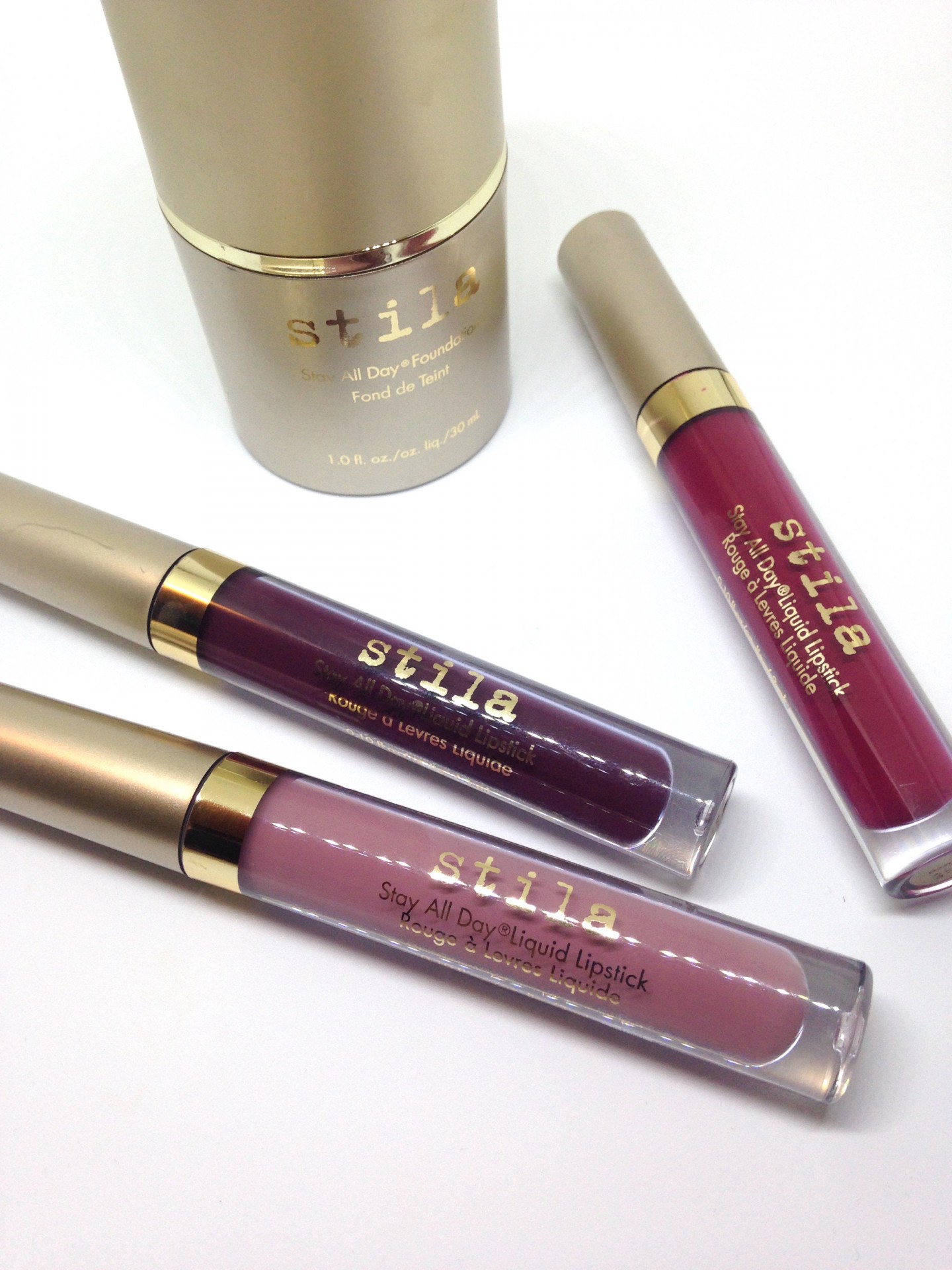 I've always adored Stila's makeup products for their intense pigmentation and true long lasting formulas. Products like their Got Inked Cushion Eye Liner and Liquid Lipstick in Chianti are a testament of that. Today, I wanted to share some new additions to my Stila Collection. Which are the Stila All Day Foundation & Liquid Lipsticks.
The Stila Stay All Day Foundation, was repackaged into a gold bottle that has the most sanitary and functional dispenser I've seen.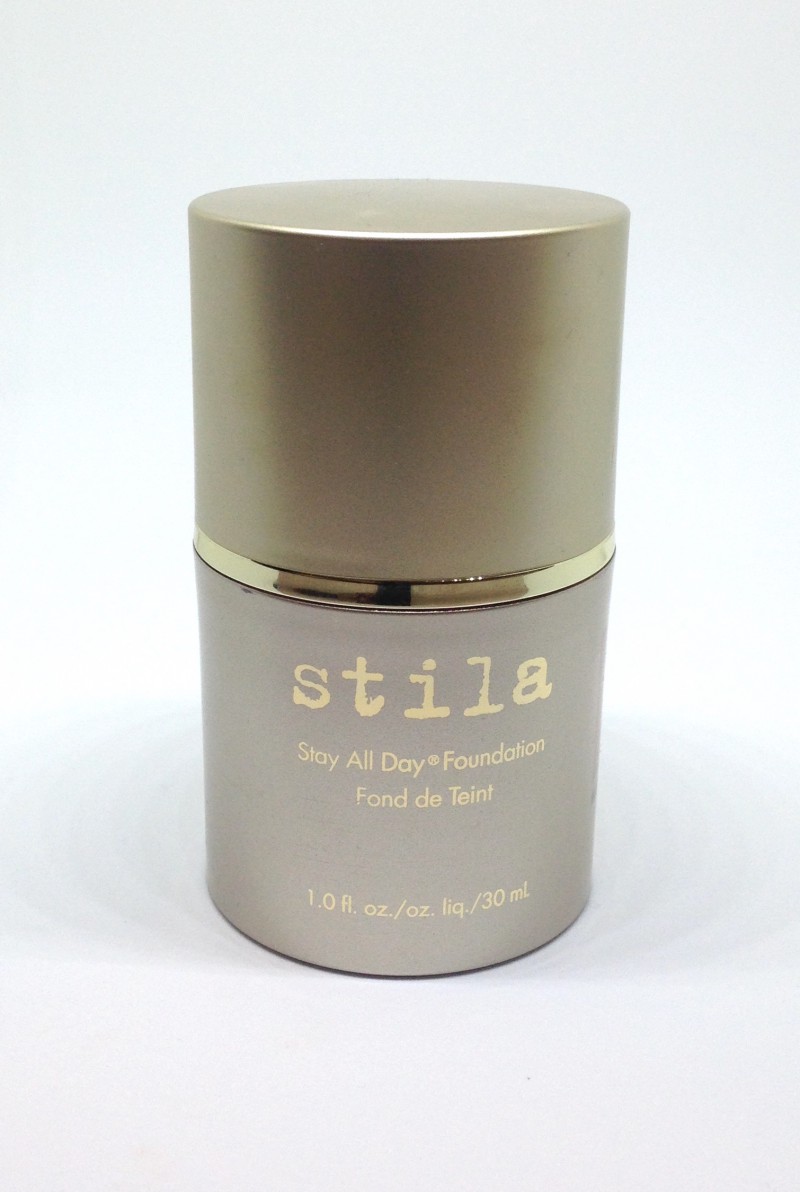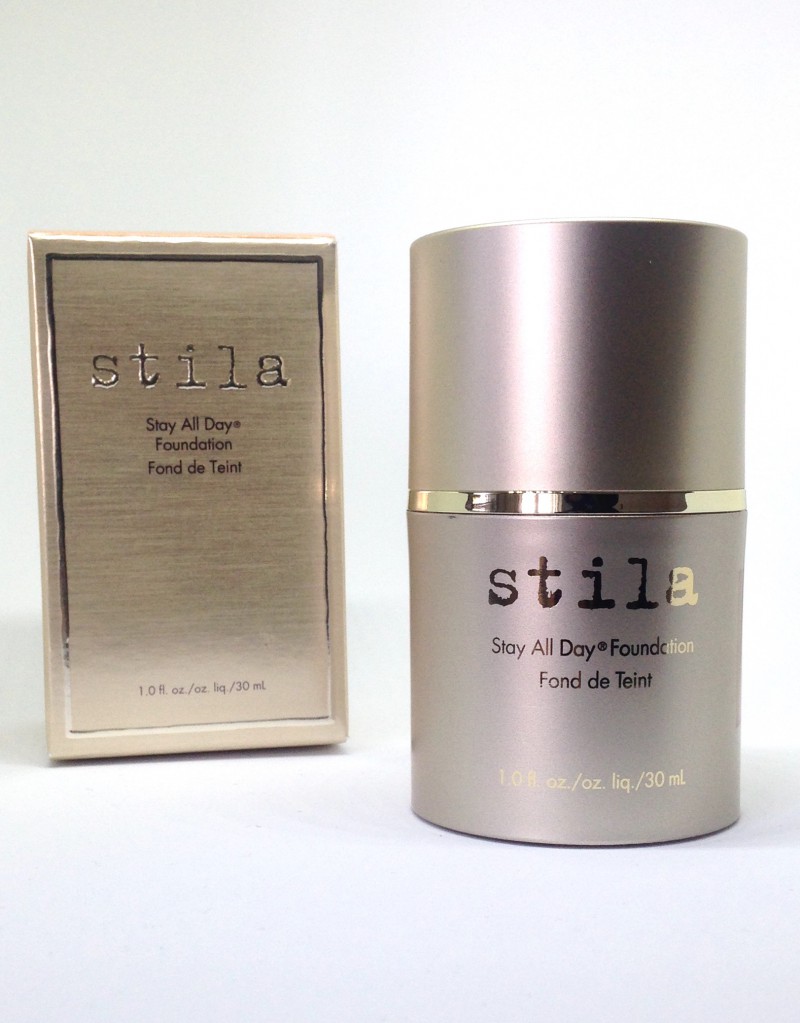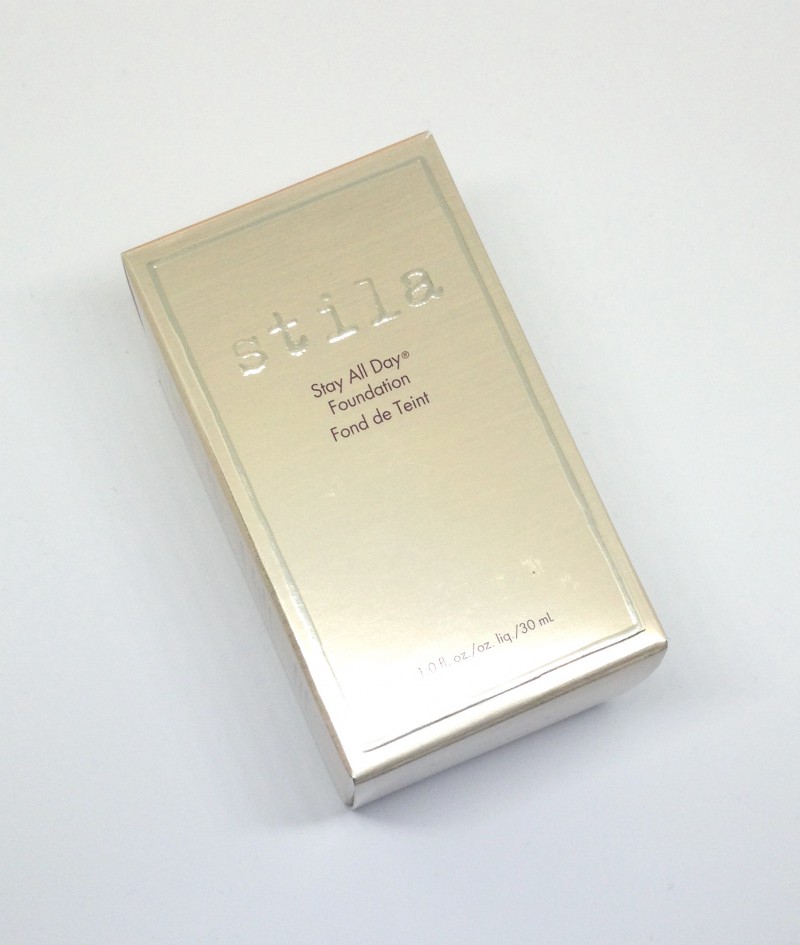 I tried out the shade 'Medium' which is slightly too dark for me, however is easy to customize. The foundation has an airy cream consistency. It is also oil and fragrance free but has a satin finish which my dry skin surprisingly reacted well with.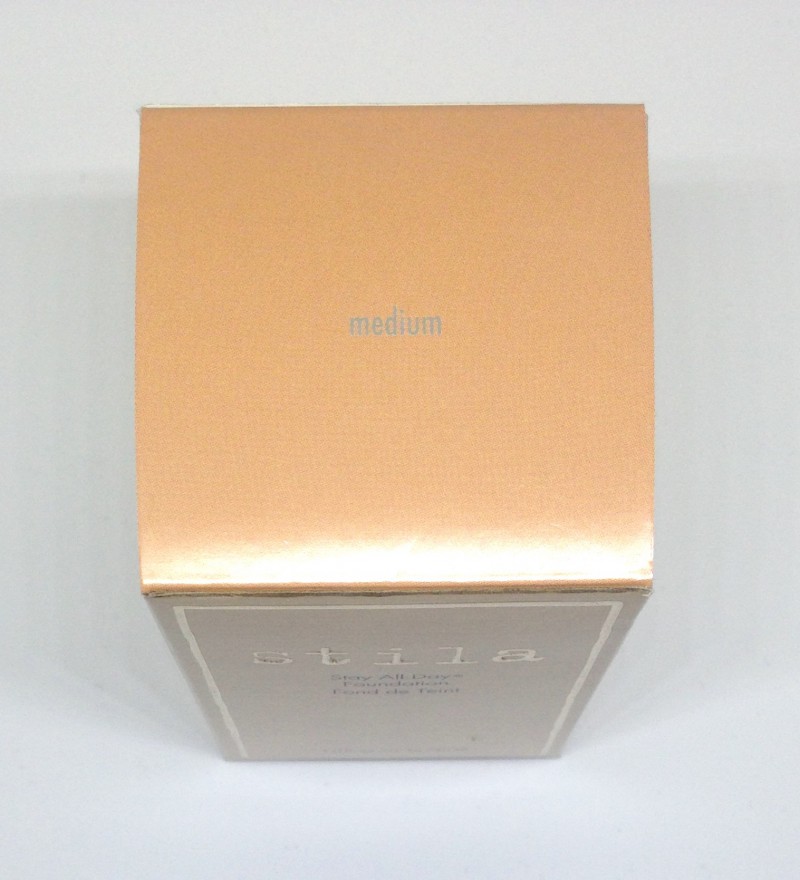 To dispense the product, simply press down on the edge and the foundation will come up. If you're someone that uses metal/acrylic palettes to mix foundations, you'll definitely appreciate this.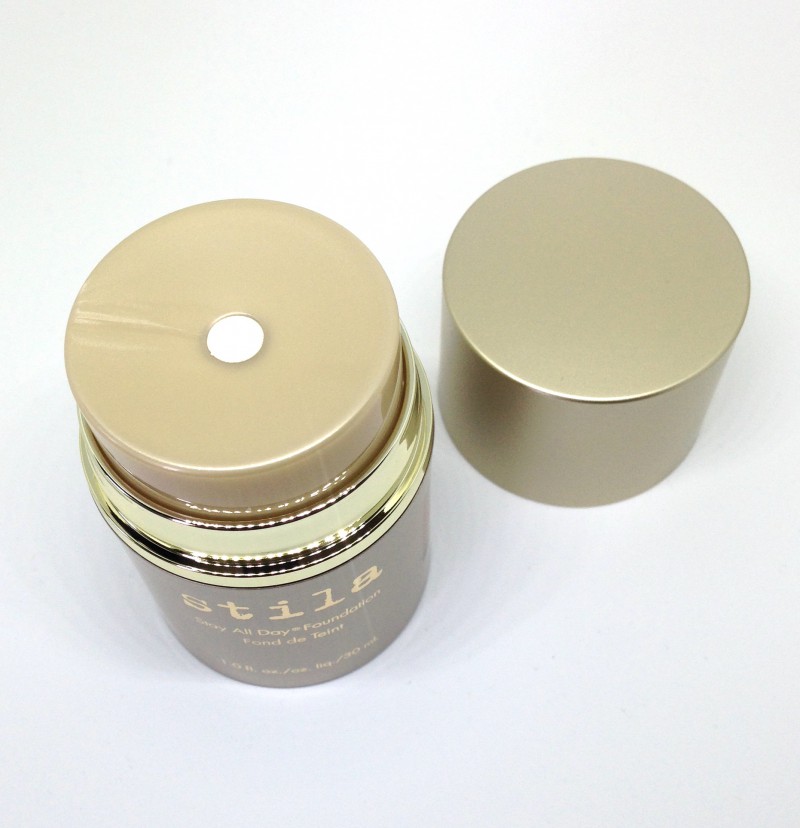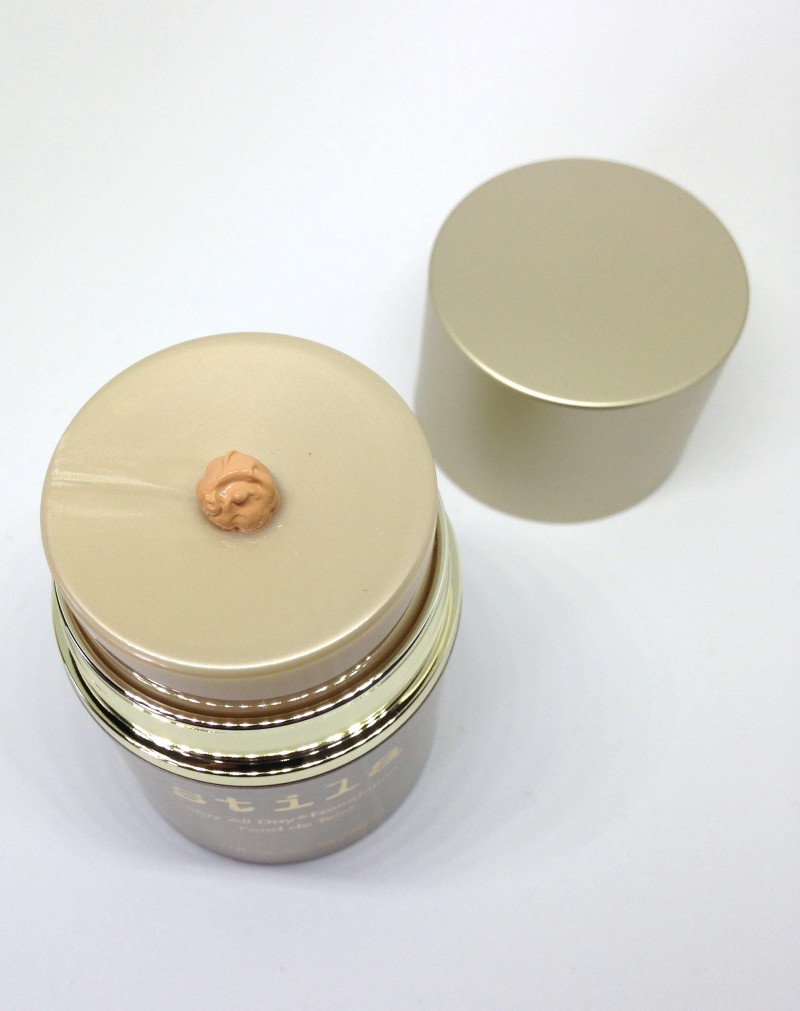 You can get medium to full coverage with this foundation without looking like you have an overwhelming amount of foundation on. It stands true to its name because this foundation literally stays all day. The foundation doesn't budge from around the mouth or under eyes. It also blurs fine lines and pores with its amazing blendability. While wearing the Stay All Day Foundation, my imperfections remain concealed and lasts well over 12 hours.
The Stay All Day Foundation retails for $52.
Moving on to my favourite brand of Liquid Lipsticks are the Stila Stay All Day Liquid Lipsticks in Baci and Bacca.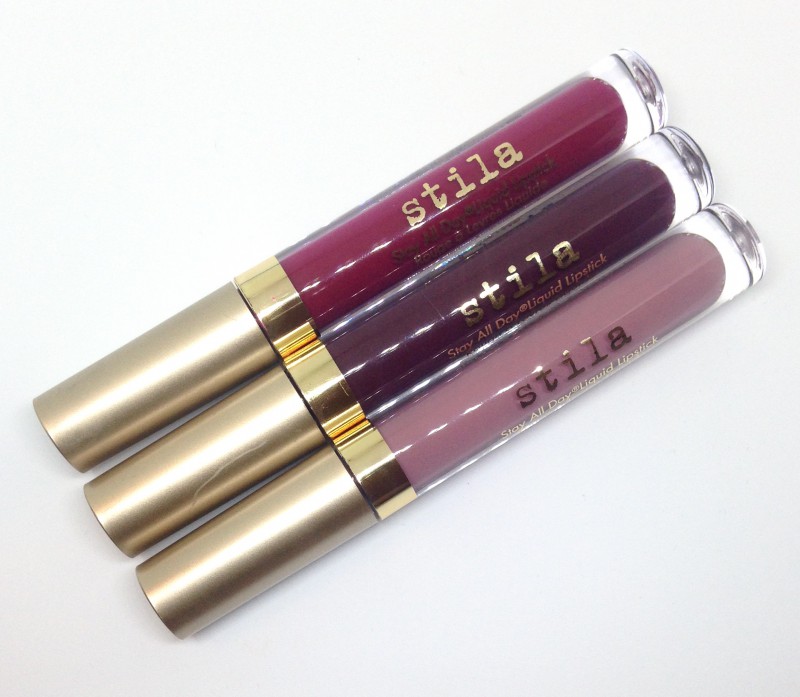 I've previously shared my thoughts on the gorgeous Fall favourite shade, Chianti.
Baci is a GORGEOUS rosey nude shade. It is easily customizable, if you think it is too light of a shade or that it washes you out.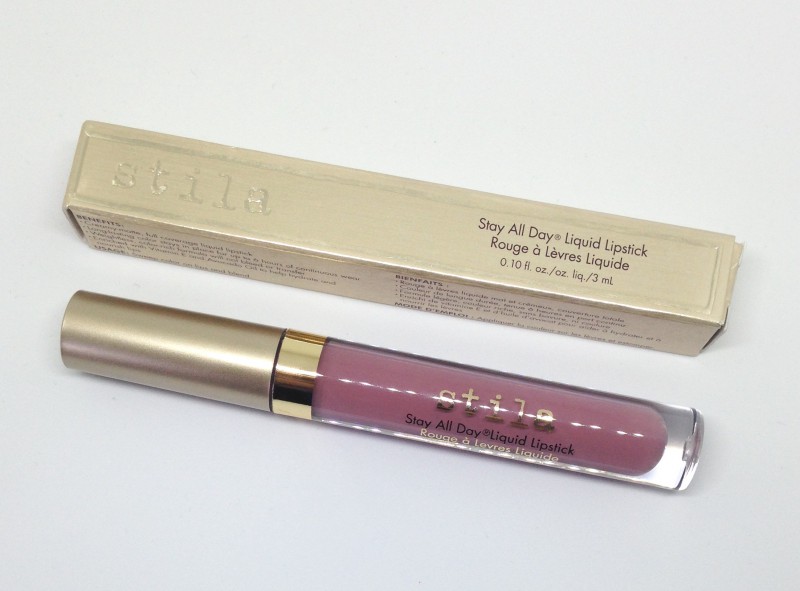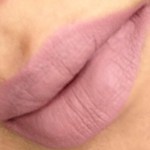 Bacca is a deep berry shade that couldn't be anymore Fall perfect.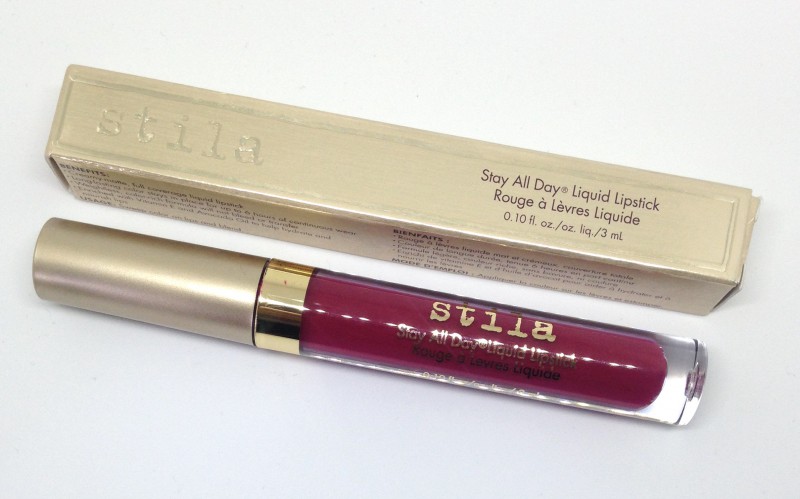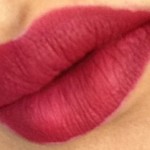 The formula of the Liquid Lipsticks are rich and buttery which instantly set to a matte finish. The pigmentation is insane and gives you full/opaque coverage in one swipe. The applicators on them give you a fairly precise application but using a lip brush will help clean up the edges.
Like any liquid lipsticks, the Stay All Day Lippies dry matte, but what sets it apart is that it gives you a comfortable wear. These liquid lipsticks last through countless meals and drinks. You will only notice wear in the center of your pout when wearing deeper shades. To remove it use and oil based eye makeup remover and it will melt it off.
The Stay All Day Liquid Lipsticks retail for $31.
The new Stay All Day Foundation & Liquid Lipsticks are available at Shoppers Drug Mart, Murale, Sephora and beautyBOUTIQUE.ca.
I would love to know your thoughts on the above products! 🙂