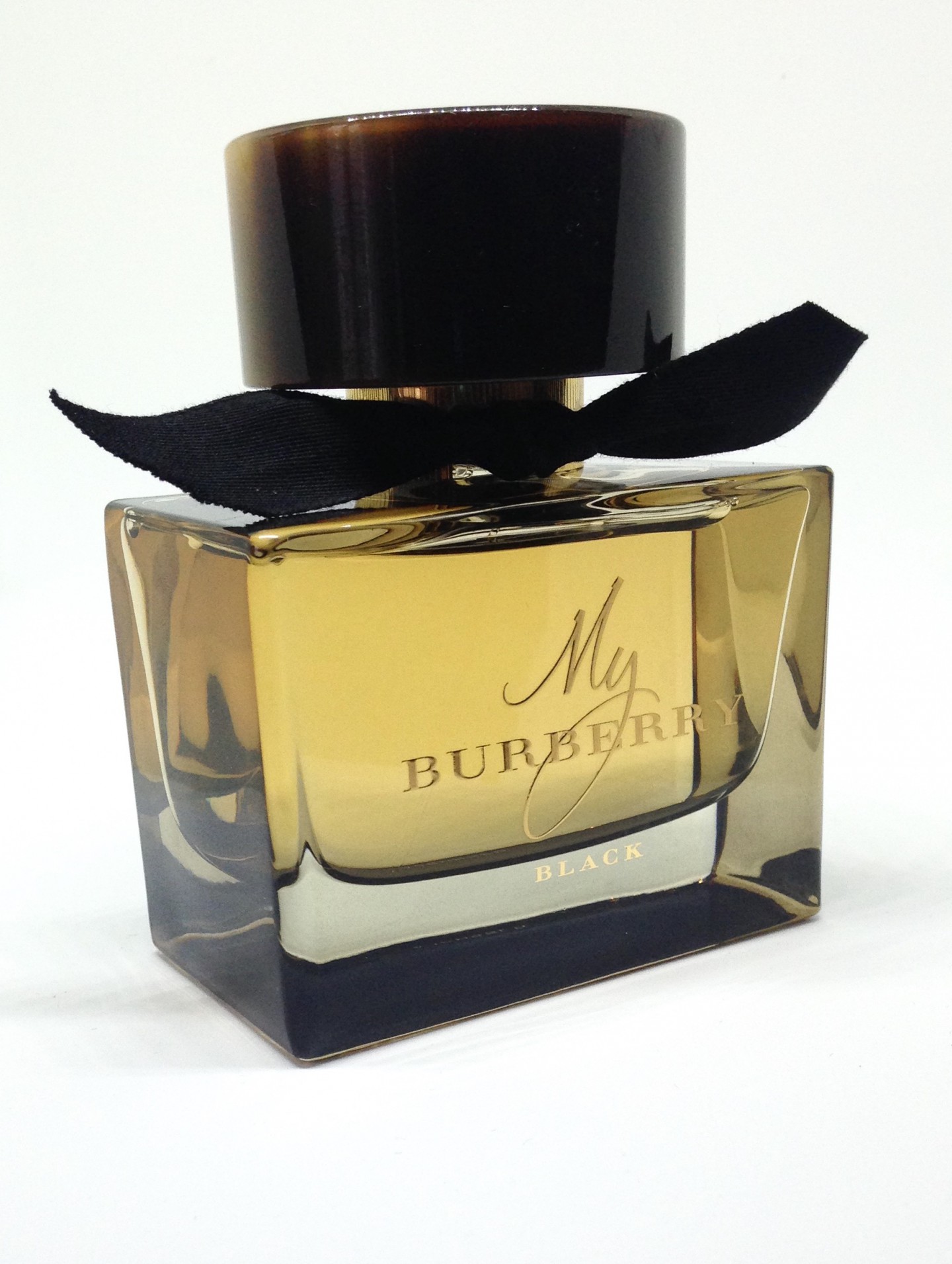 A new spin was given to the classic My Burberry, to create the My Burberry Black Eau de Parfum. I truly wondered how an AMAZING scent could get any better. Only to realize, while the two share some similarities, their scents are entirely their own.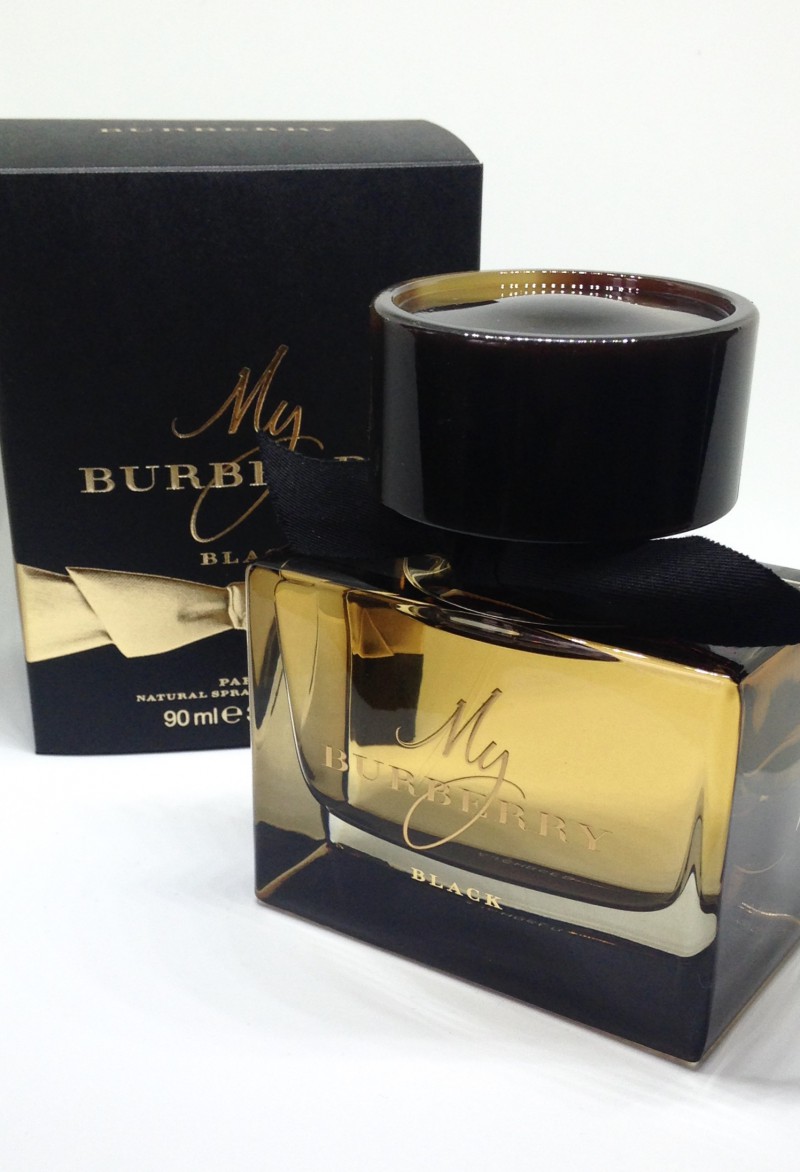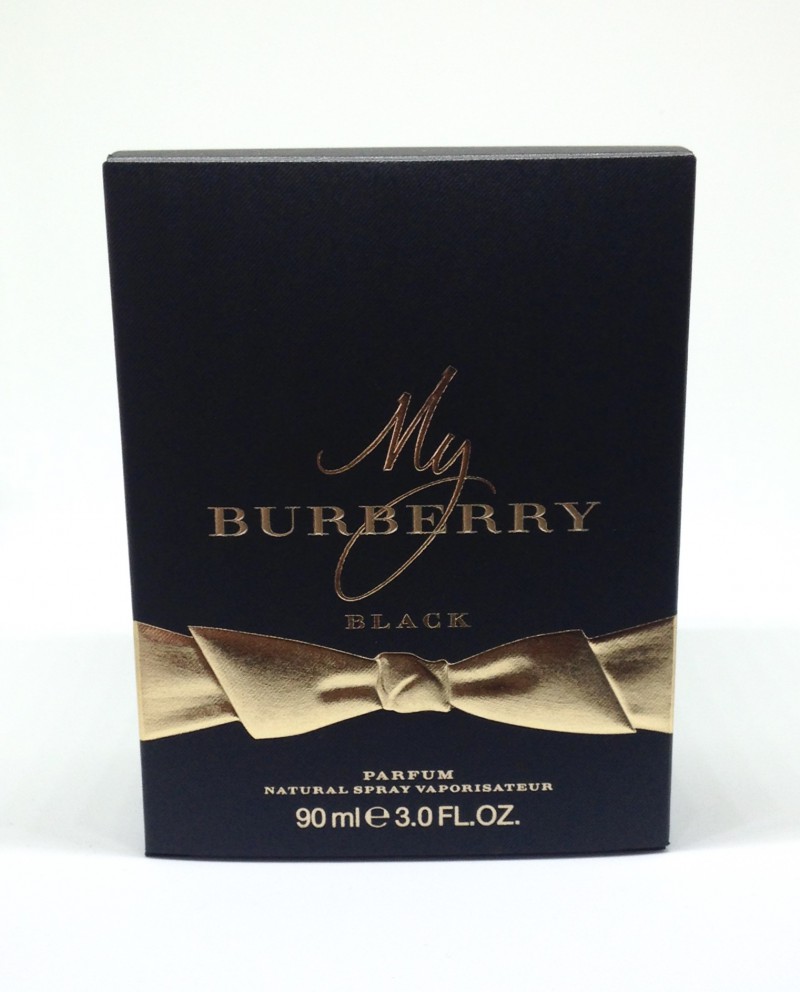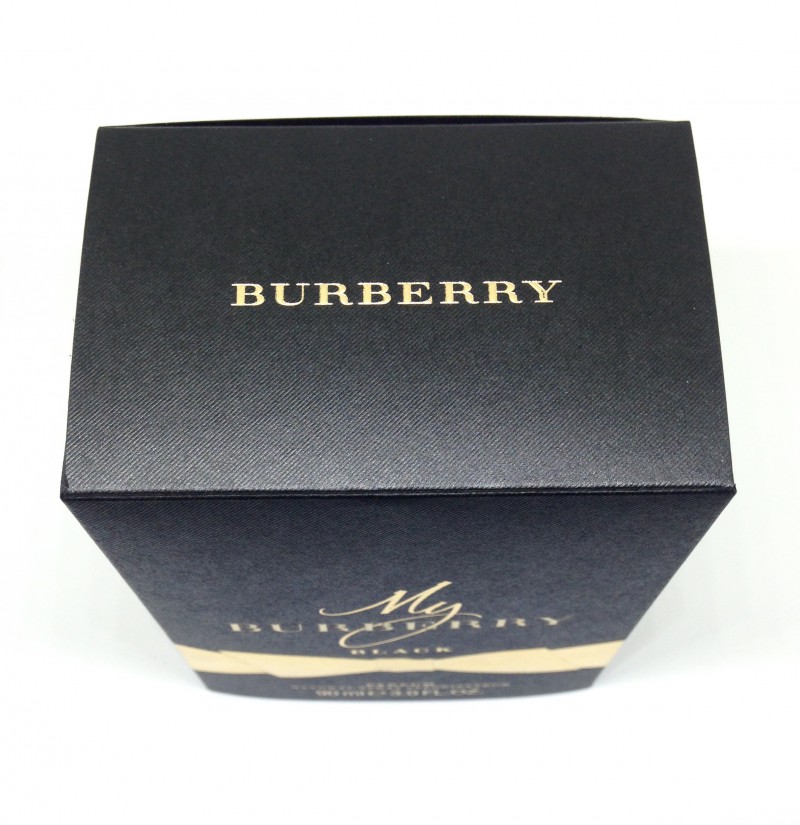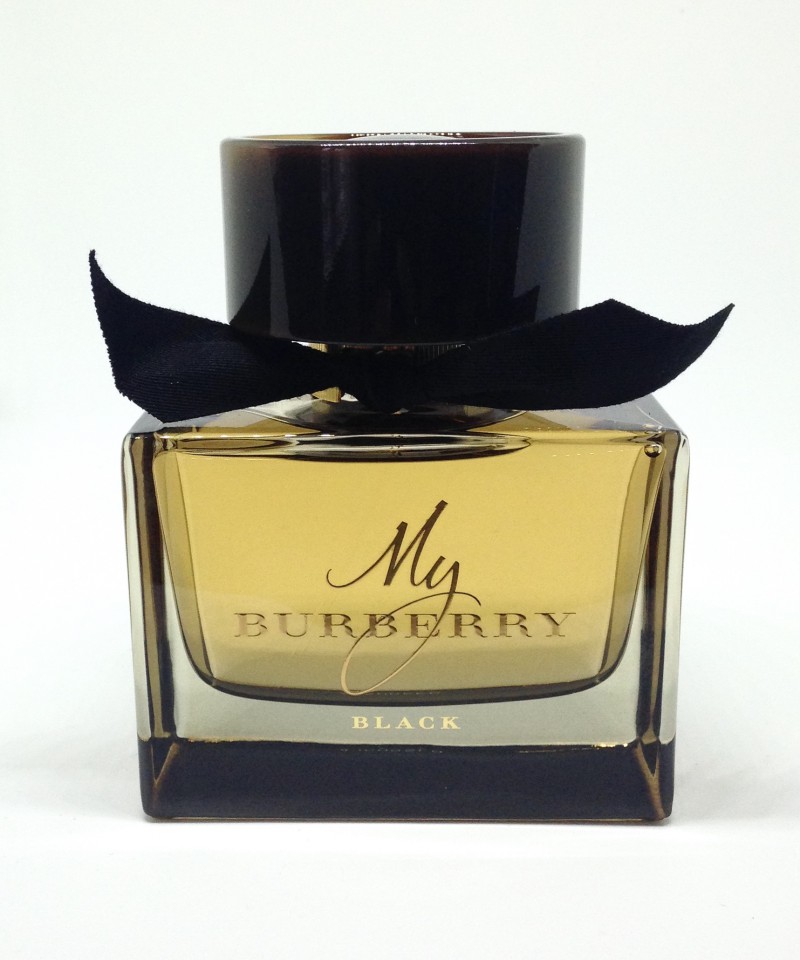 A black ribbon and dark cap dress the tinted bottle.
Select Burberry pieces can be monogrammed, including the My Burberry Black eau de parfum. You can choose up to 3 letters and have them monogrammed on the front of your bottle of perfume. A great added touch for gifting purposes.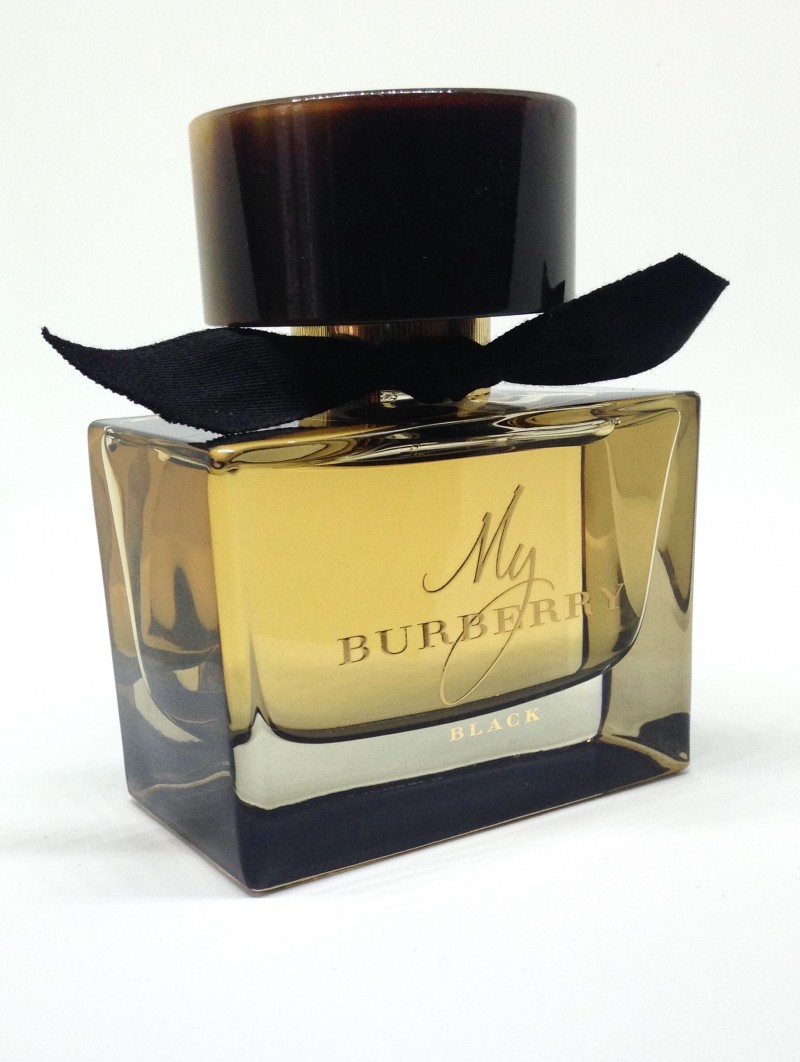 The initial notes are of jasmine, roses and peach. After some time, you pick up the warmer notes of amber and patchouli.
The scent of My Burberry Black is long lasting and lingers around even longer than the original. It is not a subtle perfume, the tones are rather deeper than the original making it more of an evening scent.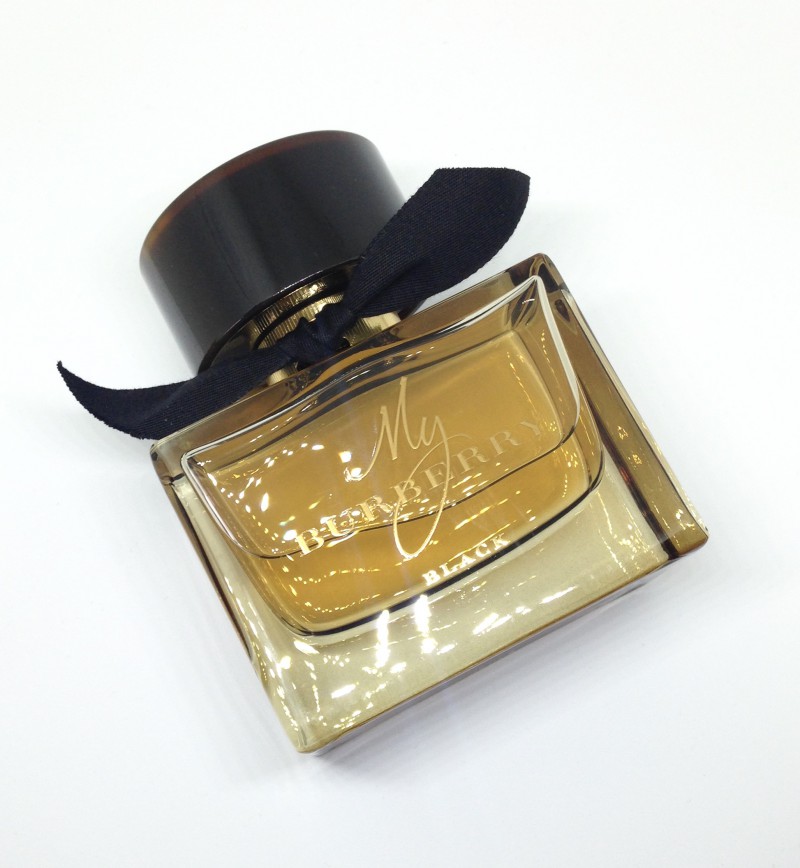 I tend to gravitate away from overly sweet, fruity scents, so I love the hint of masculinity this perfume has.
I've previously shared my love for the original My Burberry but am just as in love with the new My Burberry Black. It's truly Fall perfect.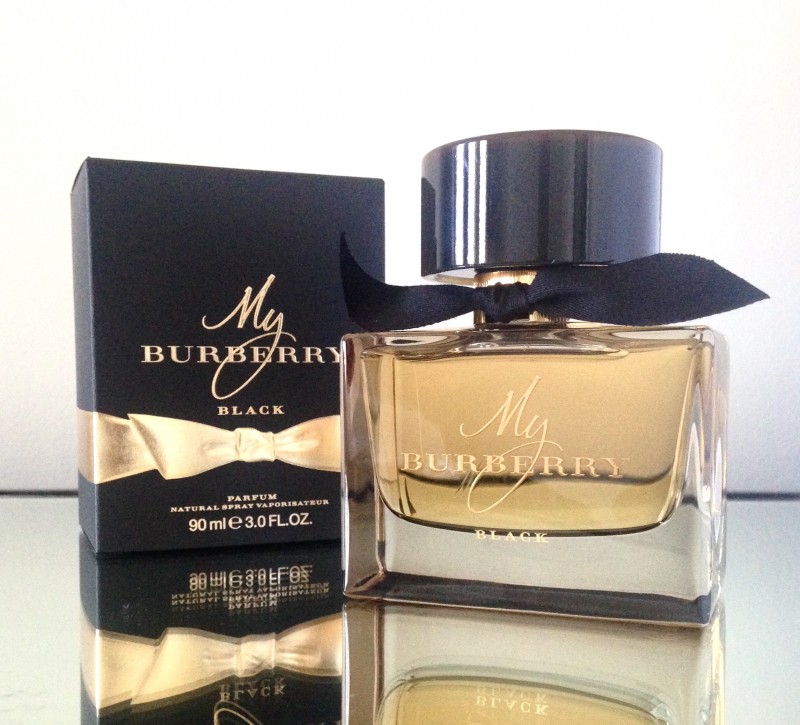 The My Burberry Black Eau de Parfum retails for $102 (50ml) and $138 (90ml). It can be purchased at Shoppers Drug Mart, Hudson's Bay, Sephora, Nordstrom, Murale, Burberry.com, Holt Renfrew and Sears.