Today, I wanted to re-share a product I have previously talked about. However, my obsession for it continues to grow as I discover newer shades. The L'Oreal ProMatte Infallible Promatte Liquid Lipsticks WILL make you set your other lipsticks aside. 
Currently the L'OREAL Infallible ProMatte Liquid Lipsticks are available in 12 shades.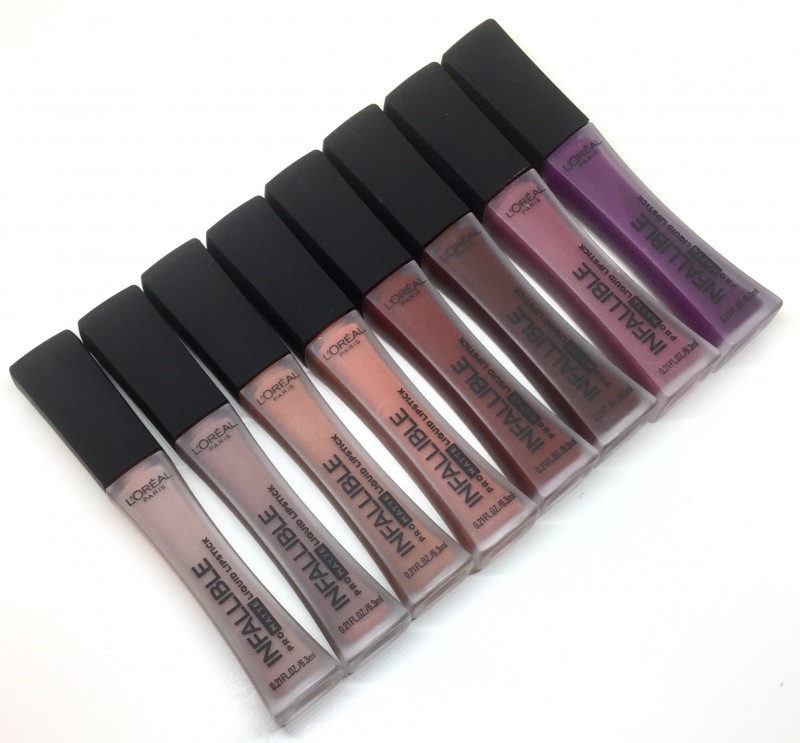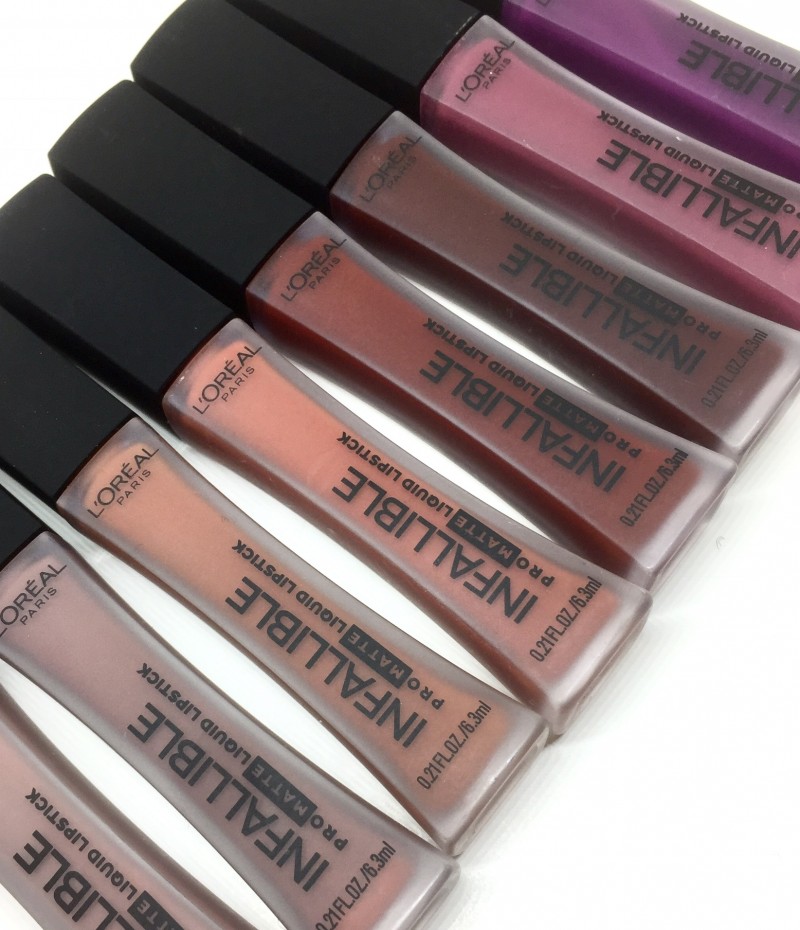 I tried out the shades:
-Deeply Disturbed
-Shake Down
-Cowboy* Has to be hands down my absolute favourite!
-Milk N Cookies
-Plum Bum
-Petal Potion
-Rose blood
-Angora
Not pictured are 354 Nudist and 368 Matador, which I have previously reviewed here.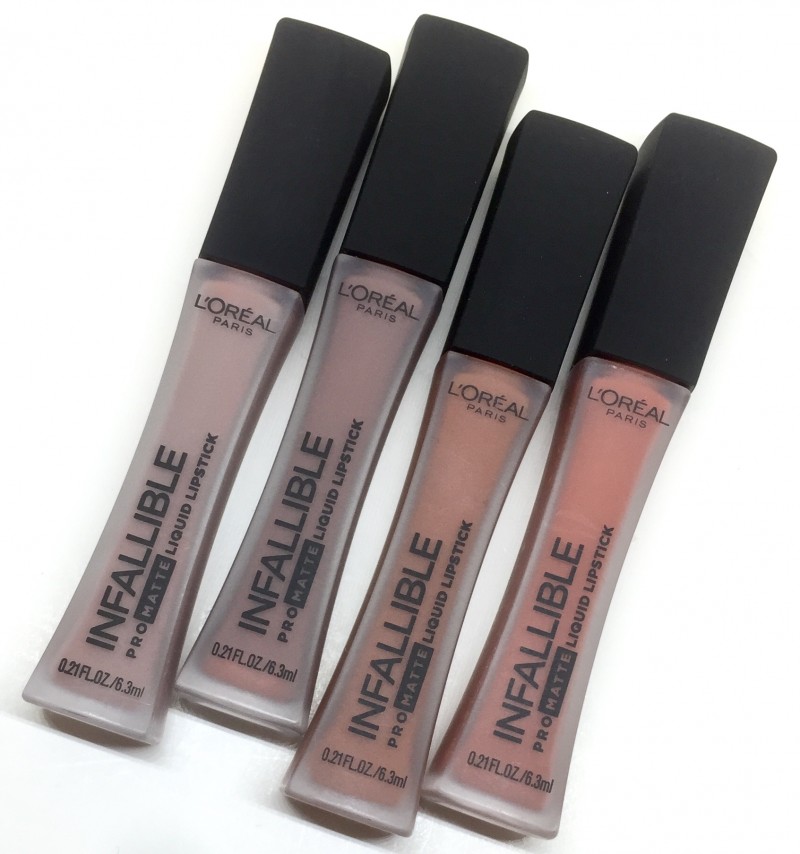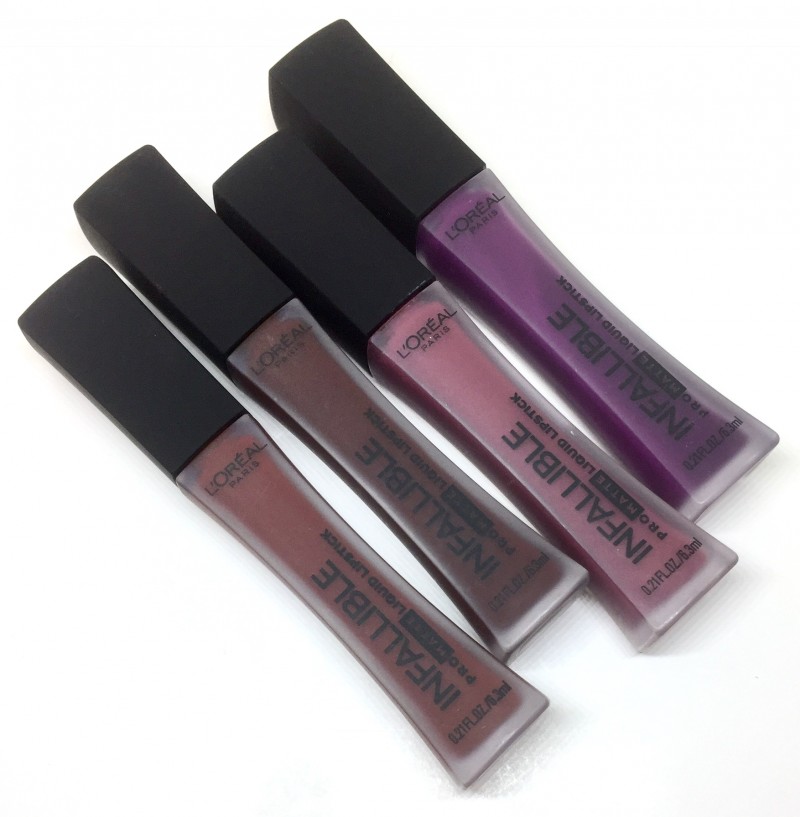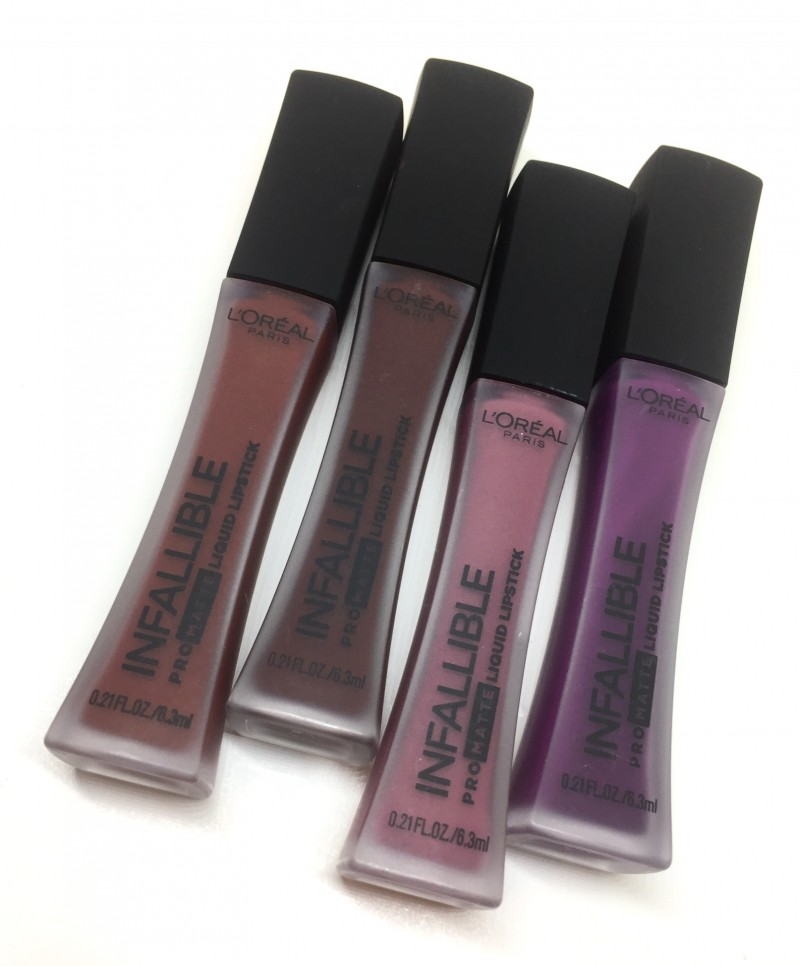 The ProMatte Liquid Lipsticks come packaged in these matte, non-slip tubes with rubberized tops. The part that stands out to me the most is the brilliantly thought out applicator. A tear drop shape, angled sponge applicator provides the MOST precise application in one go. No lip liner is required as the angular point of the applicator outlines the lips with such ease.
One of the most common things I heard about the L'OREAL Infallible ProMatte Liquid Lipsticks are that they are extremely long lasting. Everyone claims to not need to reapply the product even after 12 hours of wear. The ProMatte Liquid Lipsticks are advertised to provide 16 hours of comfortable wear. That claim couldn't be any truer. This product does not budge. I have never come across a lip product in a bold red shade that I did not have to touch up. The L'OREAL Infallible ProMatte Liquid Lipstick looked the same after 12 hours as it did when it was first applied. No cracking, no fading and no bleeding of the product over the lips. I simply apply and forget about it. It stands up to everything!
It puts up a tough fight even when it was time to remove my lipstick. An oil based makeup remover is the only thing that will remove the product. Otherwise using a cleanser or makeup wipe will only tug the skin but not actually remove any product.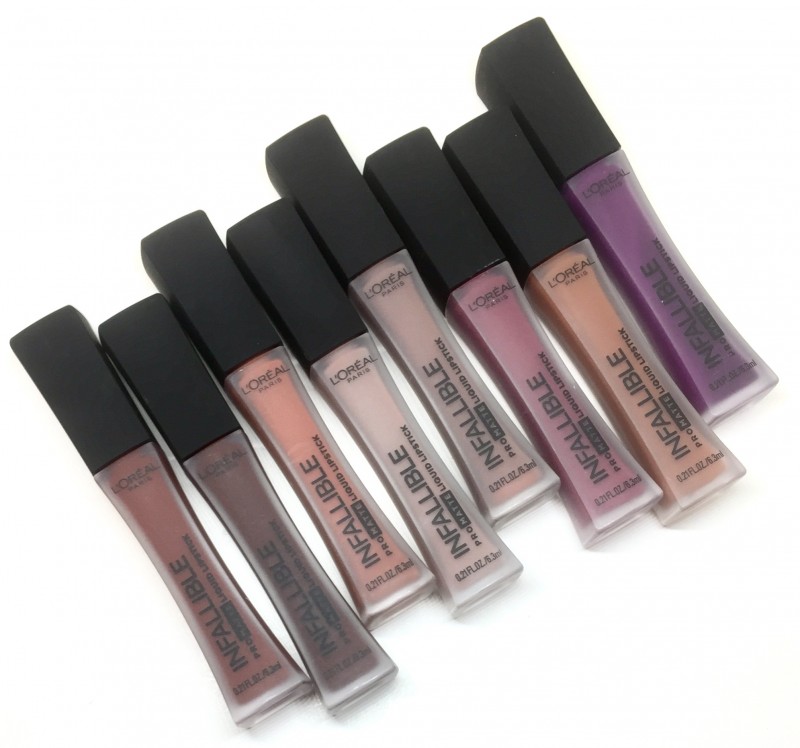 The L'OREAL Infallible ProMatte Liquid Lipsticks retails for about $12 CAD and are available at many retailers such as Shoppers Drug Mart, Jean Coutu, Ulta Beauty and where ever L'OREAL products are sold.
Samples kindly provided, all opinions are my own.