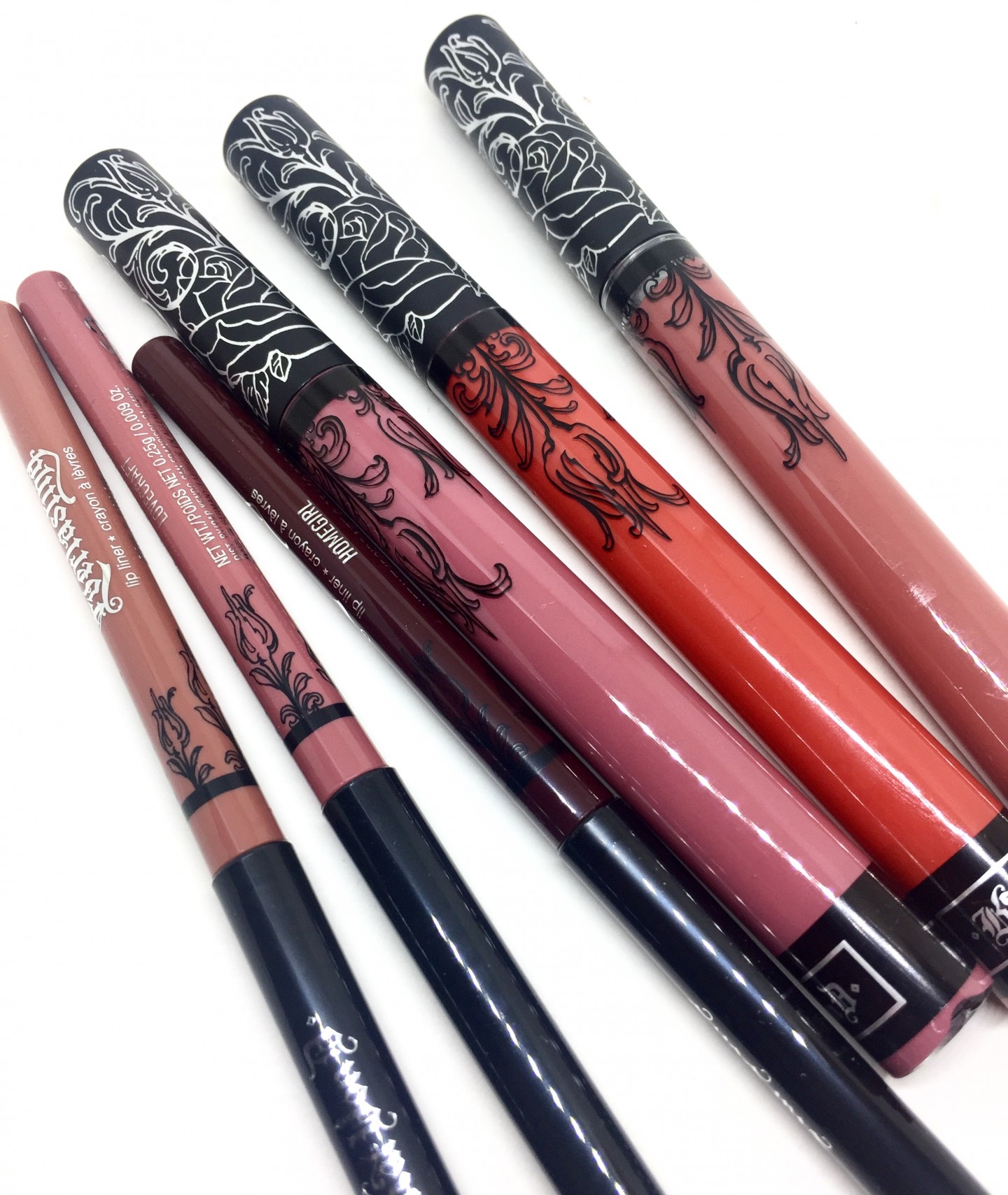 Kat Von D Everlasting Liquid Lipstick & Lip Liner? YES, please! I am not ready to stray away from liquid lipsticks anytime soon but if I do then I'm gravitating towards Lip Liners that do double duty as lipsticks. Plus the shades I recently tried out are right up my alley!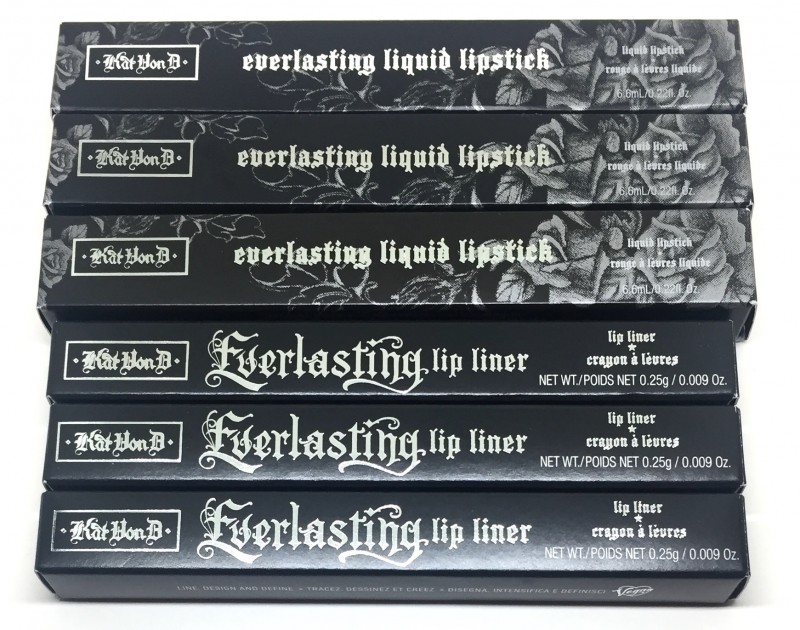 Liquid lipsticks have been the ultimate beauty product for the last 2 years now. But as more and more brands wanted to ensure that the product provides longer wear, they strayed away from ensuring that the liquid lipstick was moisturizing and comfortable to wear. If I really loved a shade but I knew it was extremely drying, I would do the best I could to prep my lips beforehand with a balm or mixing it with a creamier lip product. However, Kat Von D's Everlasting Liquid Lipsticks take care of that.
Kat Von D Everlasting Liquid Lipsticks are available in 42 shades and retail for $24 CAD. The shade selection caters to beauty addicts with all complexions and tastes in mind.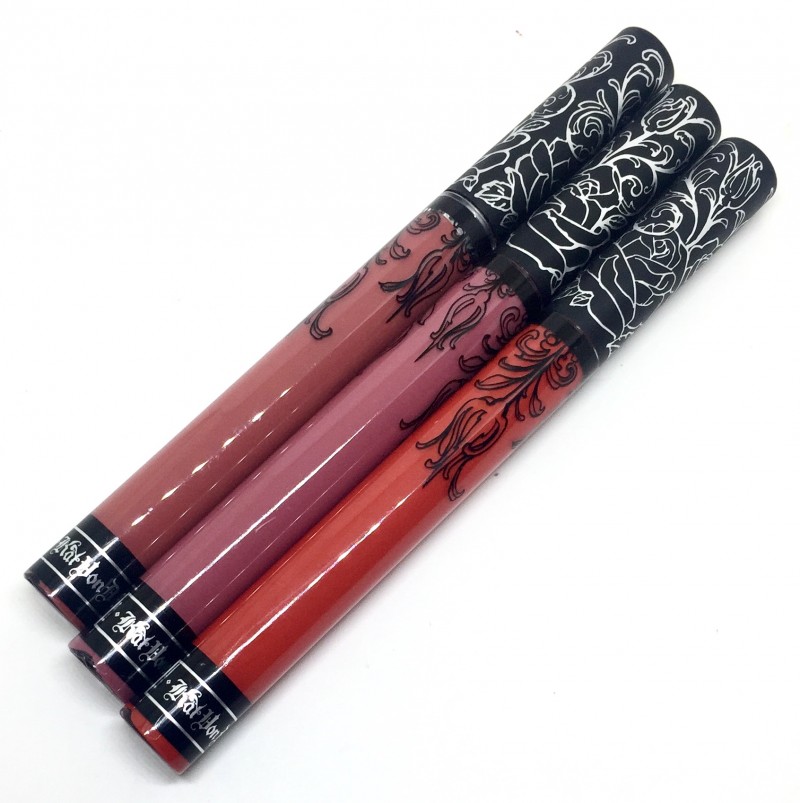 Kat Von D's Liquid Lipsticks come packaged in clear tubes with printed roses that adorn the caps. The applicators are angled and fairly small in width. Which helps with applying the product to the high points of your lip. The liquid lipstick applies matte but has the feel of a lip creme. My lips didn't feel dry and I forgot I was even wearing any product.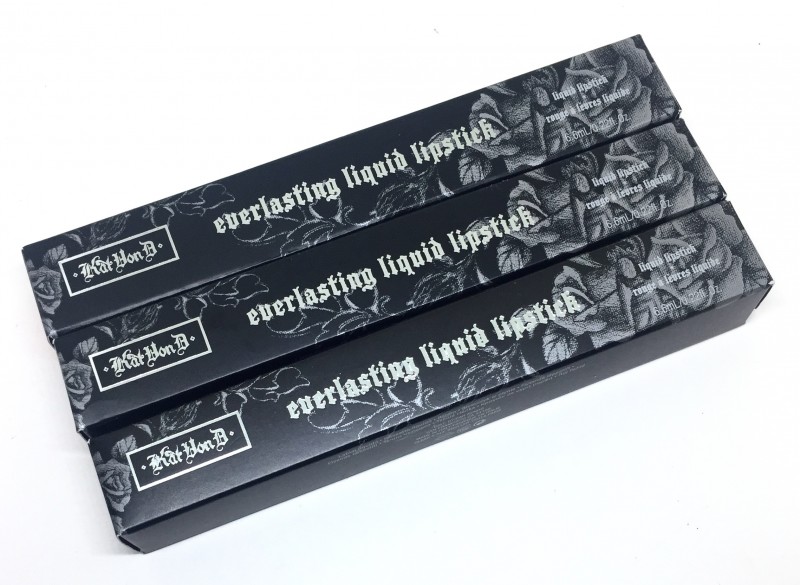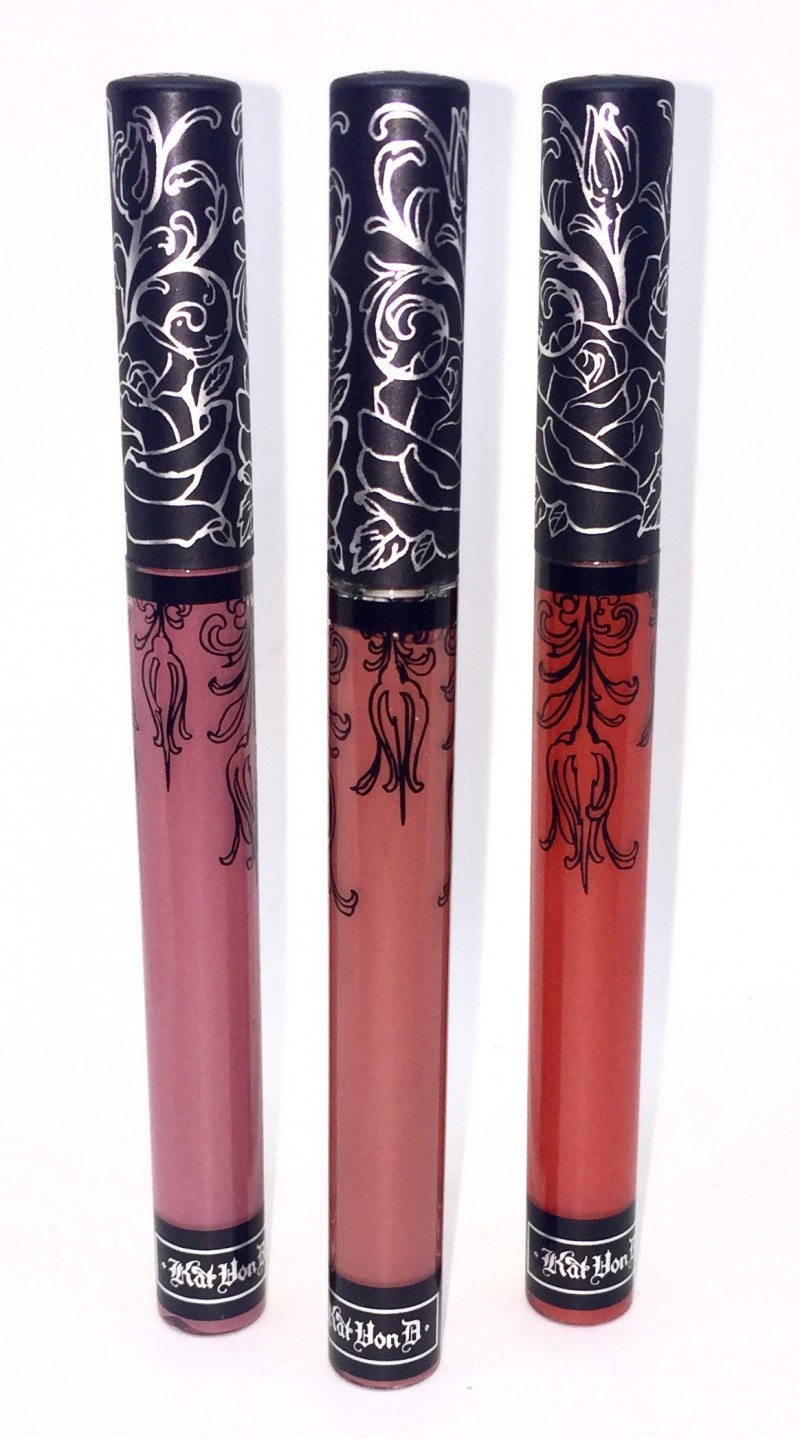 I tried out the shades:
Lolita II – terra cotta nude
Malice – Orange Persimmon 
Lovecraft – Mauve pink nude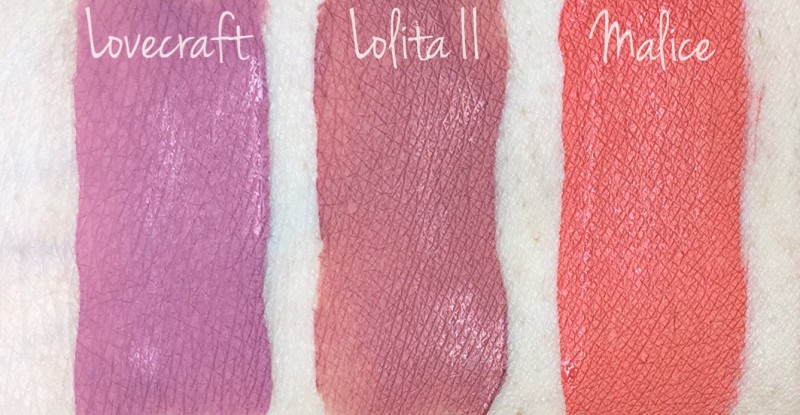 One application gives you full coverage and I got about 7 hours of wear, without any transfer.
 I can honestly say it's one of the most comfortable liquid lipsticks I own.
Moving on to the Kat Von D Everlasting Lip Liners. They are available in 30 shades and retail for $22 CAD.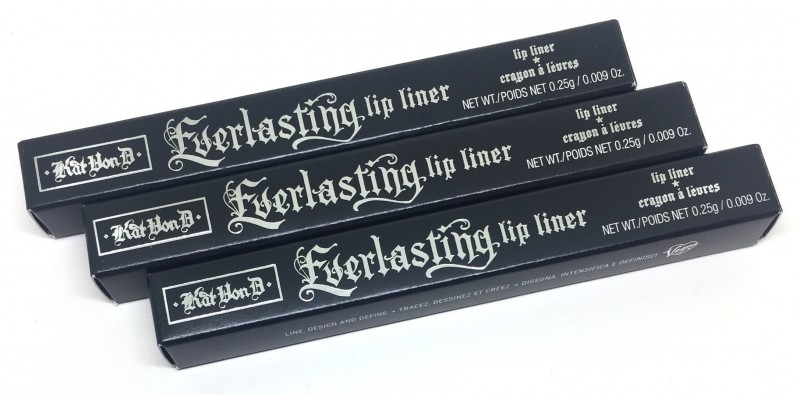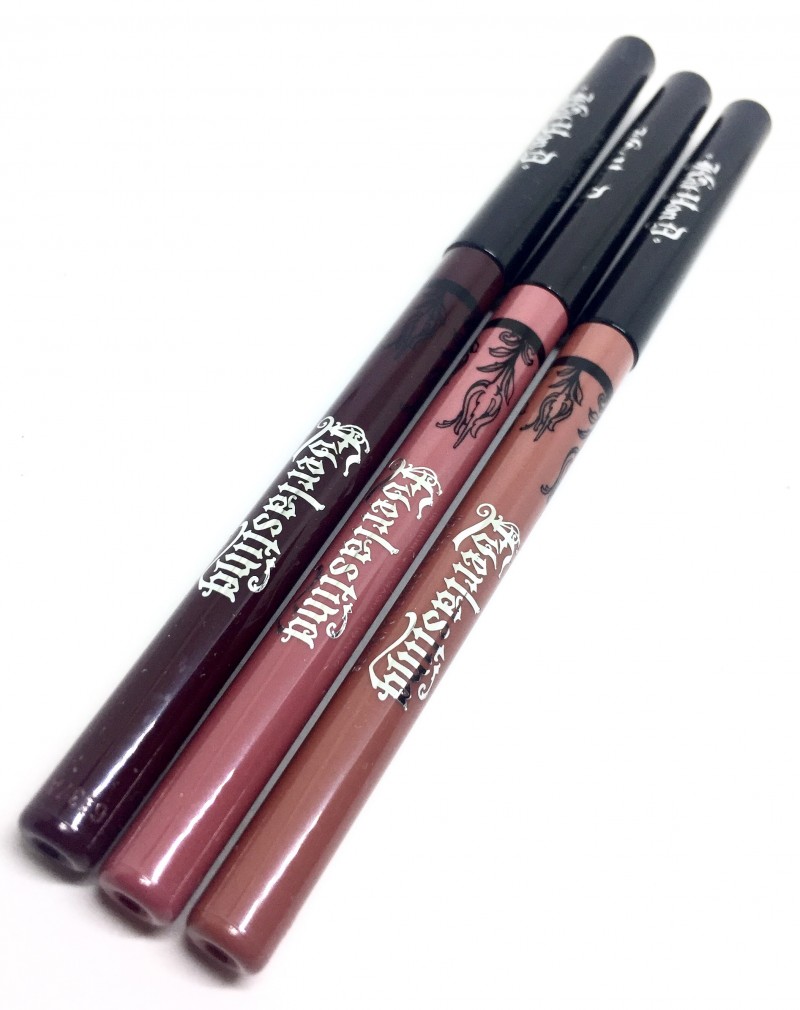 Each Everlasting Liquid Lipstick either has an exact Everlasting Lip Liner match or something very similar. These lip liners are self sharpening (twistable pens). With ultra sharp tips for precise application.
The formulation is as creamy as it can be and practically weightless on the lips. The Everlasting Lip Liners are said to provide 24-hour, water-resistant wear. It lasted me well over 12 hours and it really appeared to look even better over time. I preferred to use it as an all over lip shade and loved the outcome and the matte finish.
I tried out the shades:
I would literally get every single shade starting from their lightest nude, deep brown to their pink and orange corals.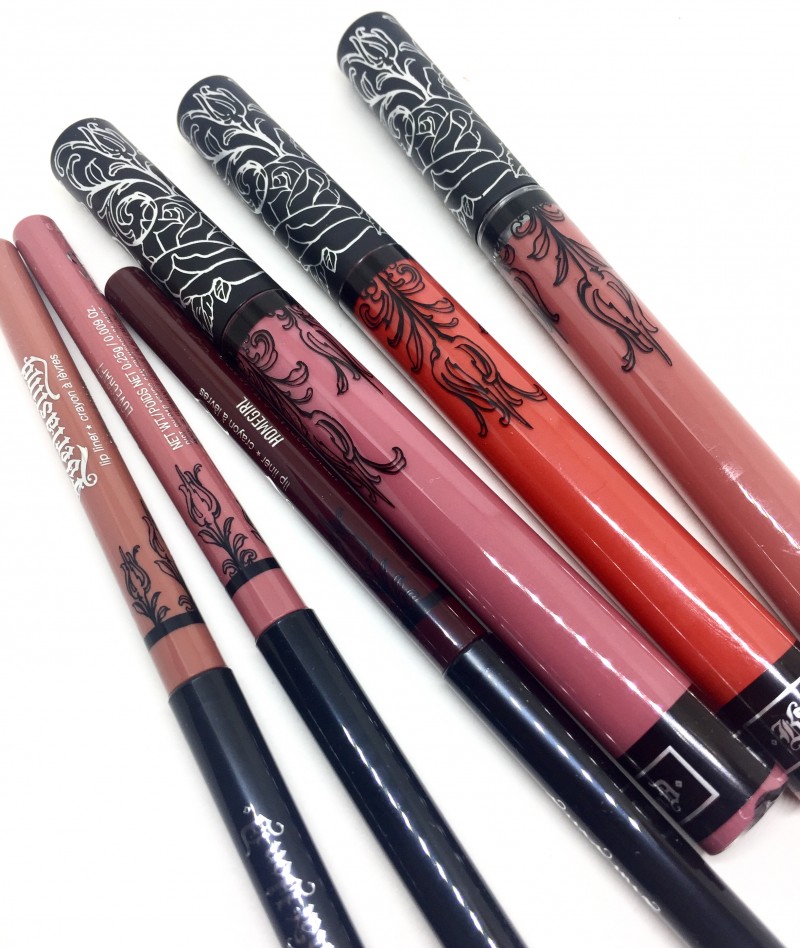 Overall, everyone I know is obsessed with Kat Von D Everlasting Liquid Lipstick & Lip Liner and I can see why. Kat Von D products can be purchased online and in-store at Sephora.