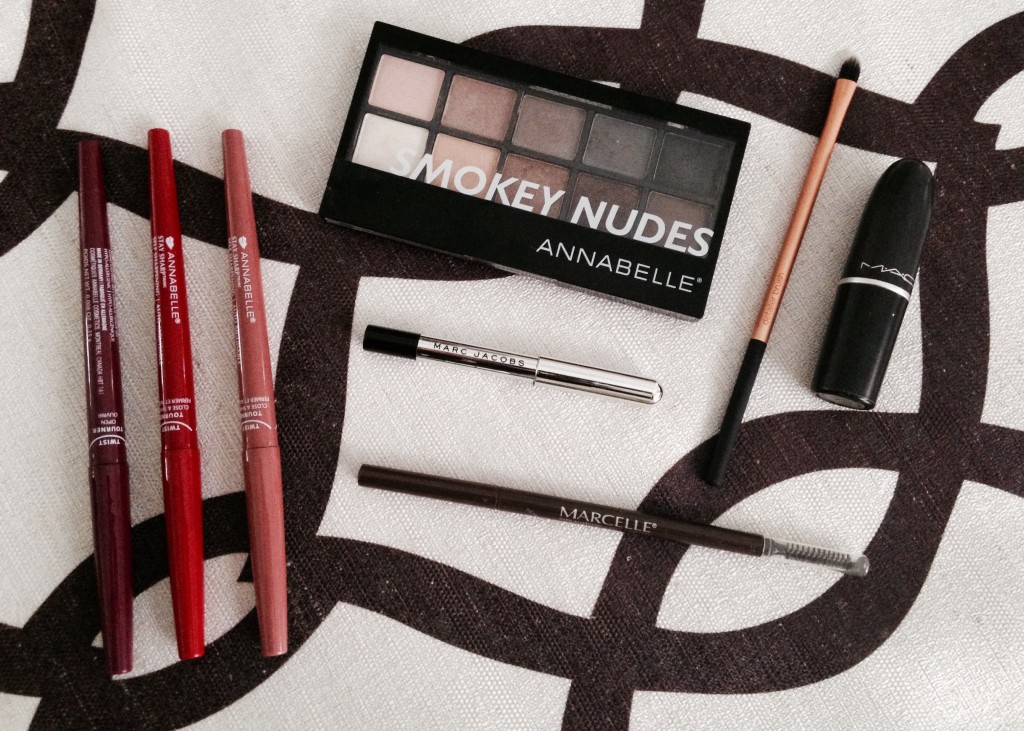 Good Morning!
I wanted to share with you some makeup products that are perfect for creating looks for the Fall and upcoming Holidays. I tried out a few of Anna Belle's cosmetics, including the: Stay Sharp Waterproof Lip Liners and Smokey Nudes Palette. As well as Marcelle's Cosmetics retractable brow pencil.
The idea behind the Stay Sharp Waterproof Lip liners it is that in addition to the retractable liners, which give you a dull tip, the twist on cap includes a sharpener. So whenever you twist on the cap, the blades sharpen your lip liner for you and store the shavings, so there's no mess. The shades I tried out are: Berry, Glam Red and Nude. They retail for $5.95.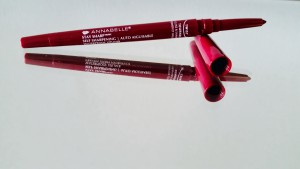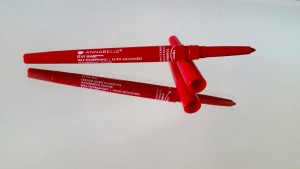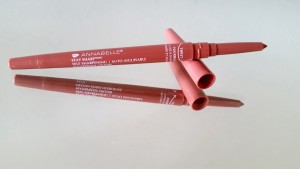 The brow pencil is retractable in the shade Dark Brown. It is the perfect shade for darker brows. The comb/brush on the opposite end is very dense and can be used to comb your eyebrows out before you fill them in, as well as to blend the brow pencil in.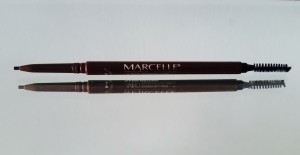 The Smokey Nudes palette is one of those rare palettes that has 1. shades that are all usable 2. extremely affordable. Whenever I purchase a palette of any kind, 70% of the shades should suit my skin tone and should be usable (shades I will actually create looks with). I can honestly say that every single shade in this palette not only suits me but I can also see a purpose for each of them. They are pigmented with just a touch of shimmer. Even the matte shades are not chalky. The palette retails for $12.95.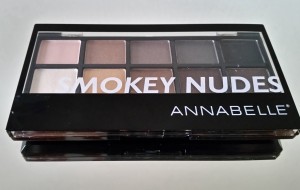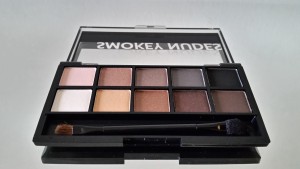 Here are the swatches of all the shades. The first picture is in natural light and the second is with flash.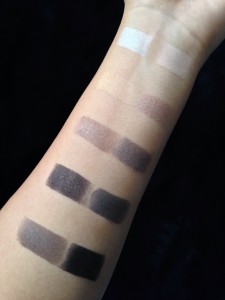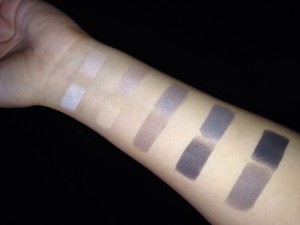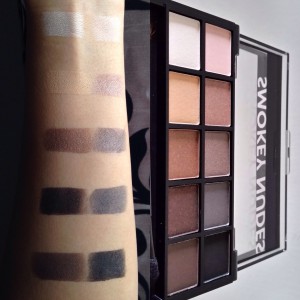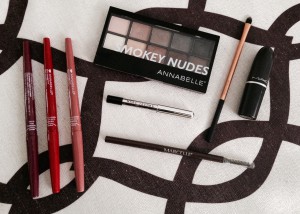 My go to makeup looks are often natural, bronzed with an occasional bold lip. All these products suit me very well and I can see myself purchasing them time and time again. I have worn the Nude Waterproof lip liner as a lip color for three days straight, it is absolutely gorgeous. It is a lighter version of my all time favourite Makeup Forever Lip liner in 3C.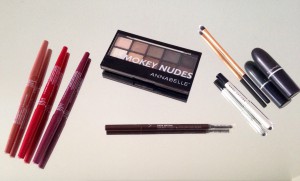 You can browse and purchase Anna Belle Cosmetic's collection online at www.annabelle.com  and Marcelle's Cosmetics at www.marcelle.com or purchase them at Walmart, Shoppers Drug Mart and Rexall to name a few.  I hope you found this post helpful! 🙂
Aiishwarya