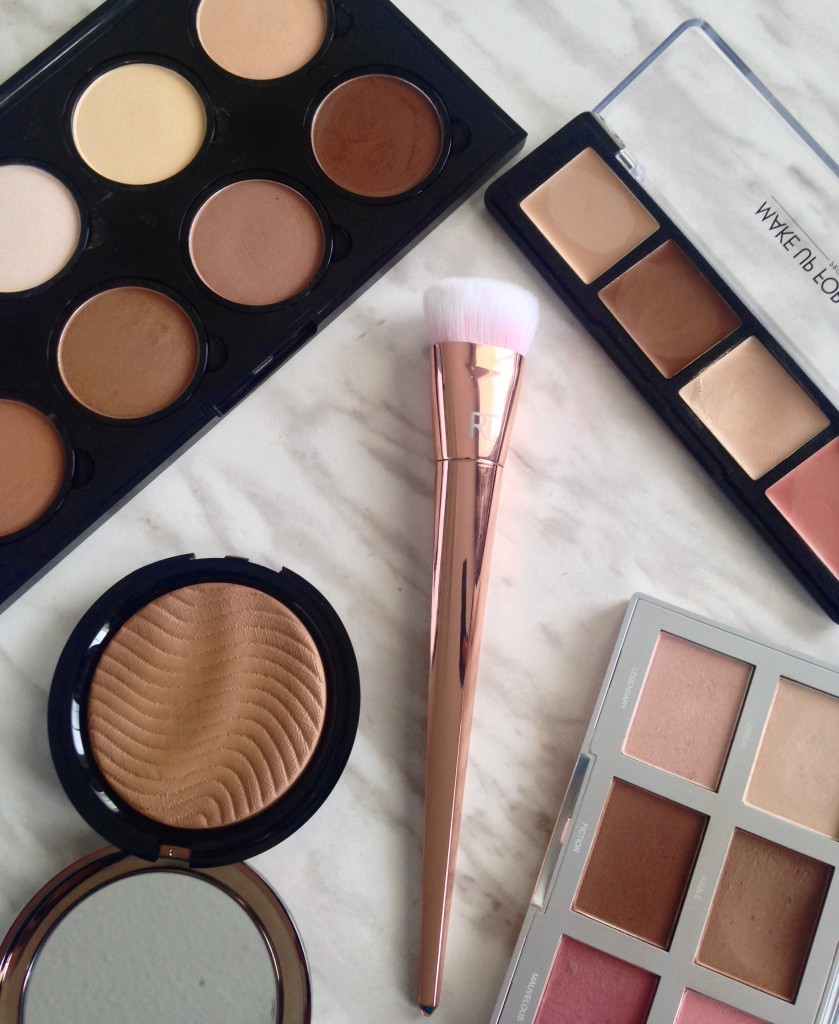 Whether Real Techniques Core Collection or Bold Metals premium range of brushes, I love them all. It's the quality of the brushes that really stands out to me. Today, I wanted to share the Bold Metals Flat Contour Brush with you.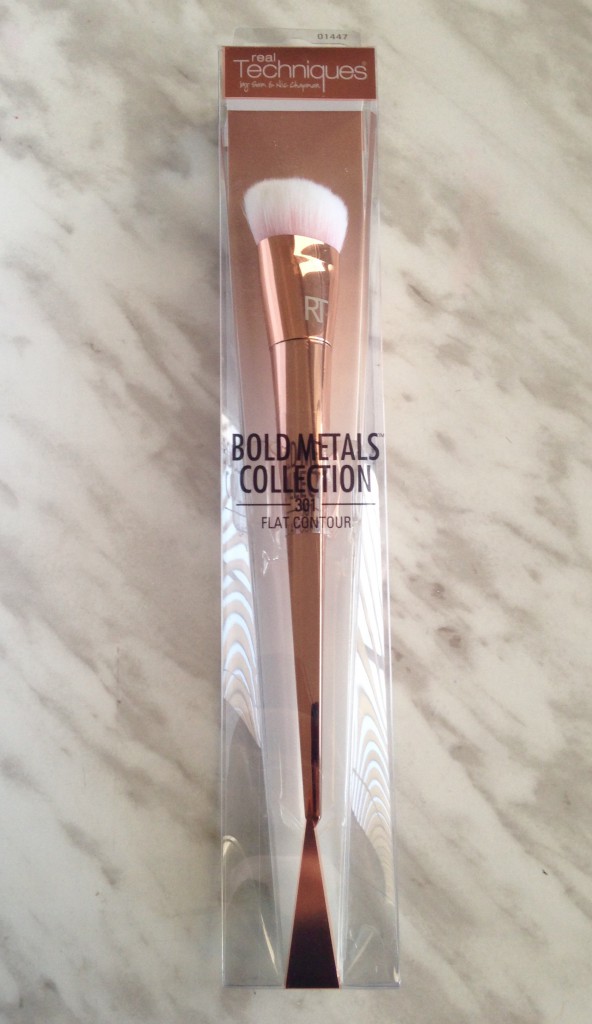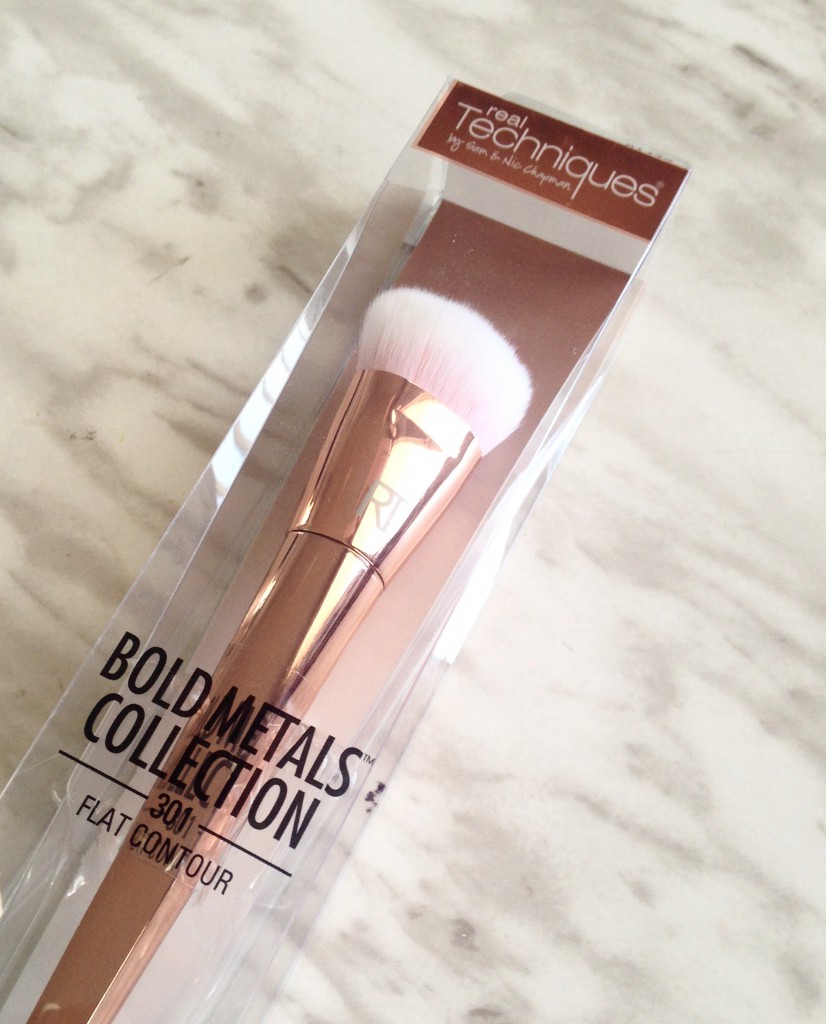 Raved by all makeup fanatics like myself, the Bold Metals Collection is a set of luxe brushes that come in Silver, Gold and Rose Gold accents. Consisting of 7 brushes, split into 3 categories, Gold brushes are for applying the base of your makeup. Silver brushes for your eyes and Rose Gold accented brushes are finishing brushes.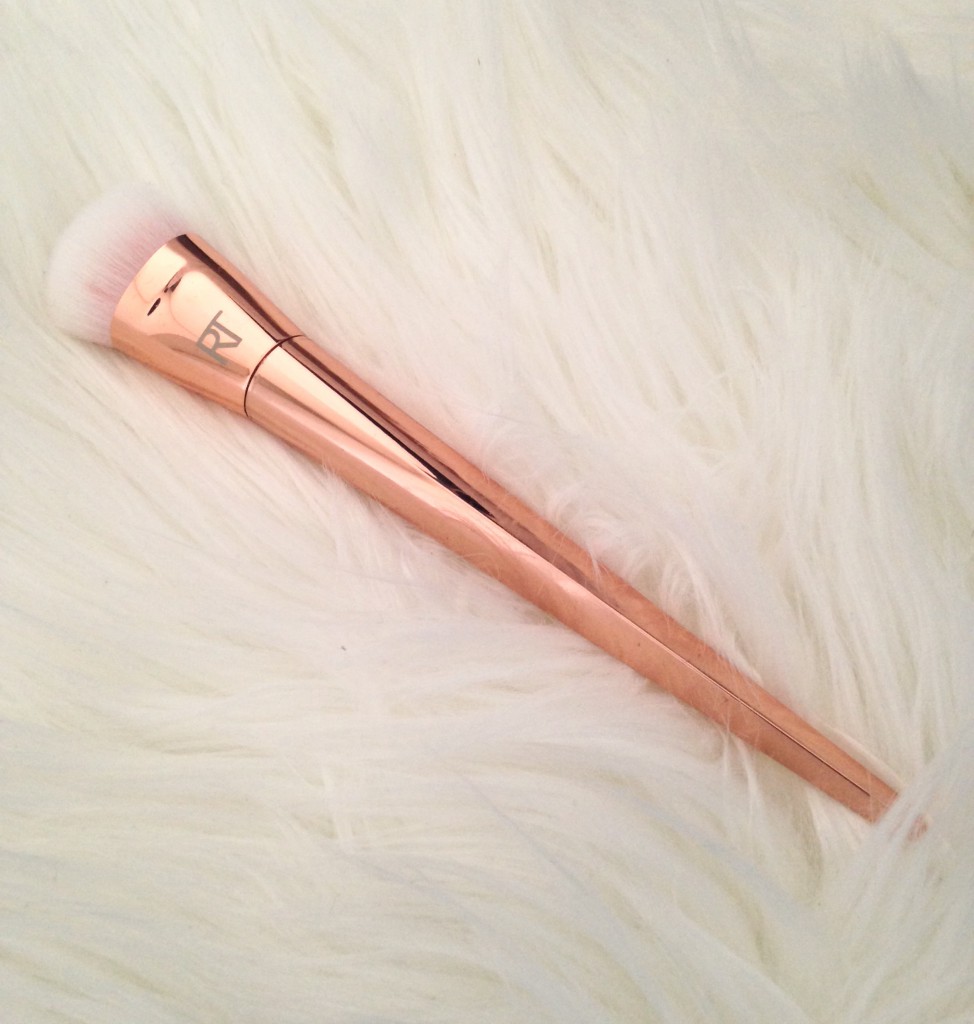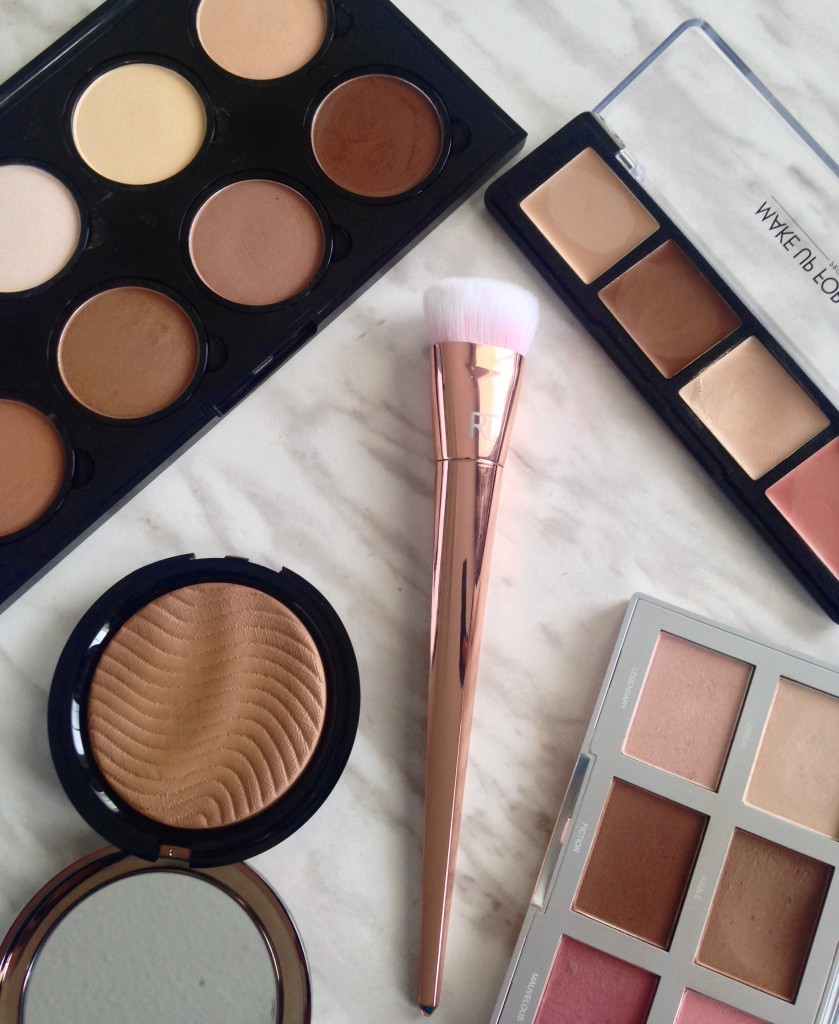 The 501 Flat Contour Brush is a fairly long brush (7 inches). A rose gold handle holds white synthetic bristles securely in place. The brush feels like it is one solid piece, by that I mean no loose ferrule.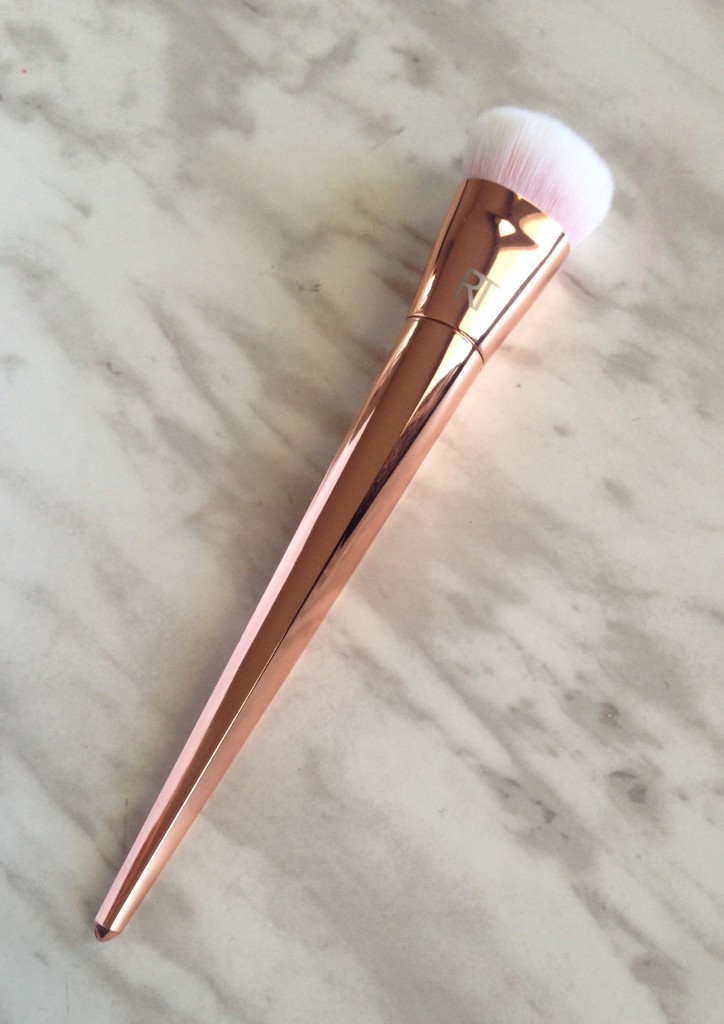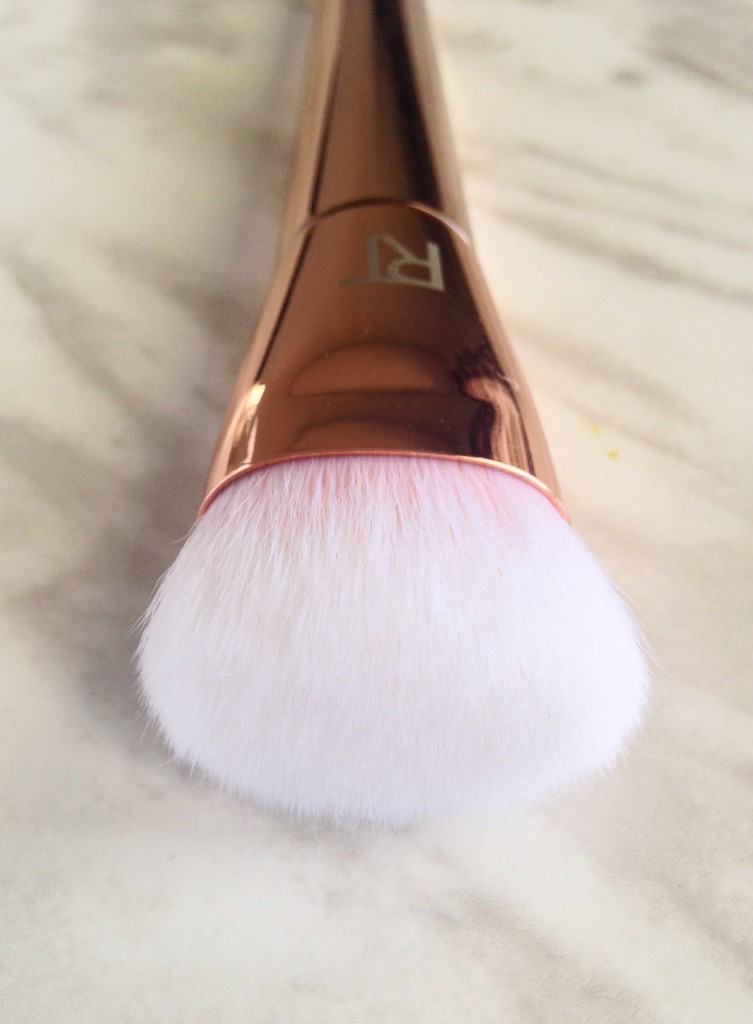 The bristles are densely packed together yet extremely soft. The Flat Contour Brush has a flat top that has somewhat of a rectangular shape. It precisely applies contouring products in the hollows of your cheeks, along your forehead and jawline. Although, it applies product very precisely and blends fairly well. A round brush is needed to seamlessly blend your contour afterwards. Works exceptionally well with cream contour!
Bristles remain crisp white even after washing them.
I have always loved the original brushes by Real Techniques for their amazing quality and price point. They are lightweight, dense yet soft and last for a ridiculously long time. The Bold Metals Collection is definitely a luxe line of brushes that are worth having.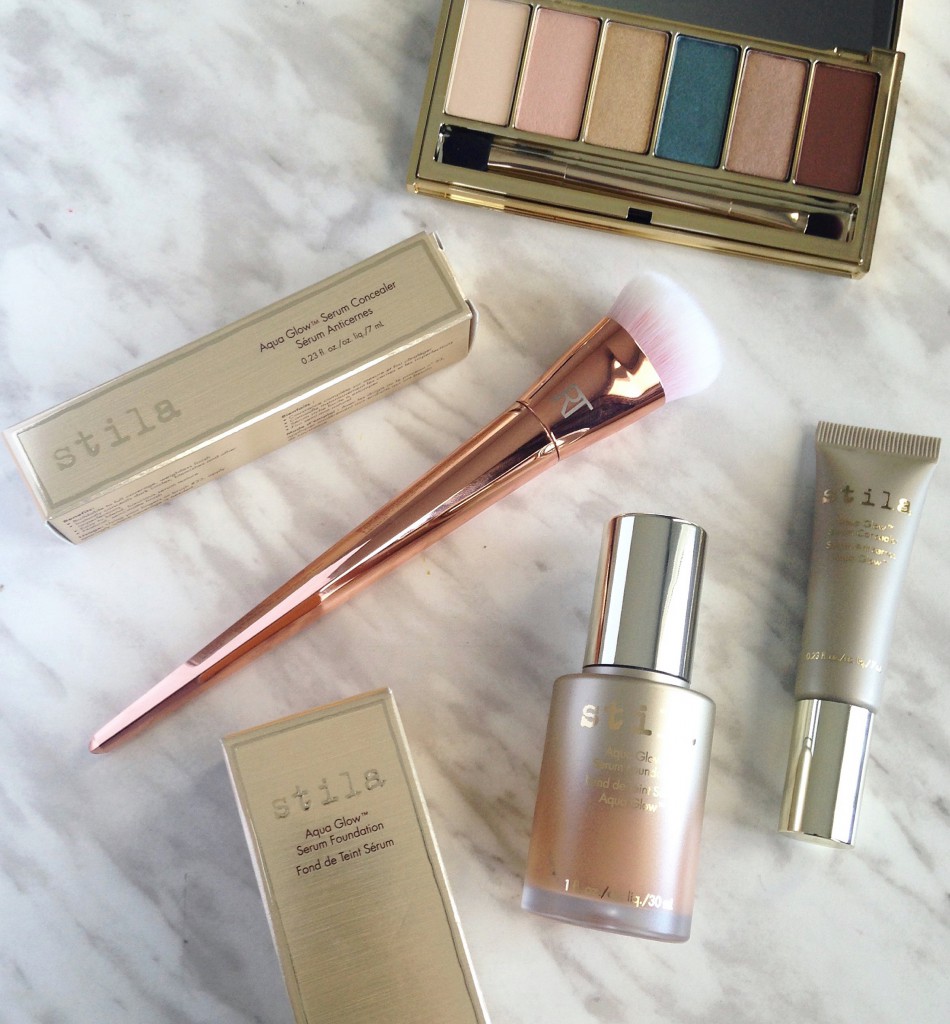 The 301 Flat Contour Brush retails for $36 and can be purchased from FarleyCo and London Drugs. 
Aishwarya