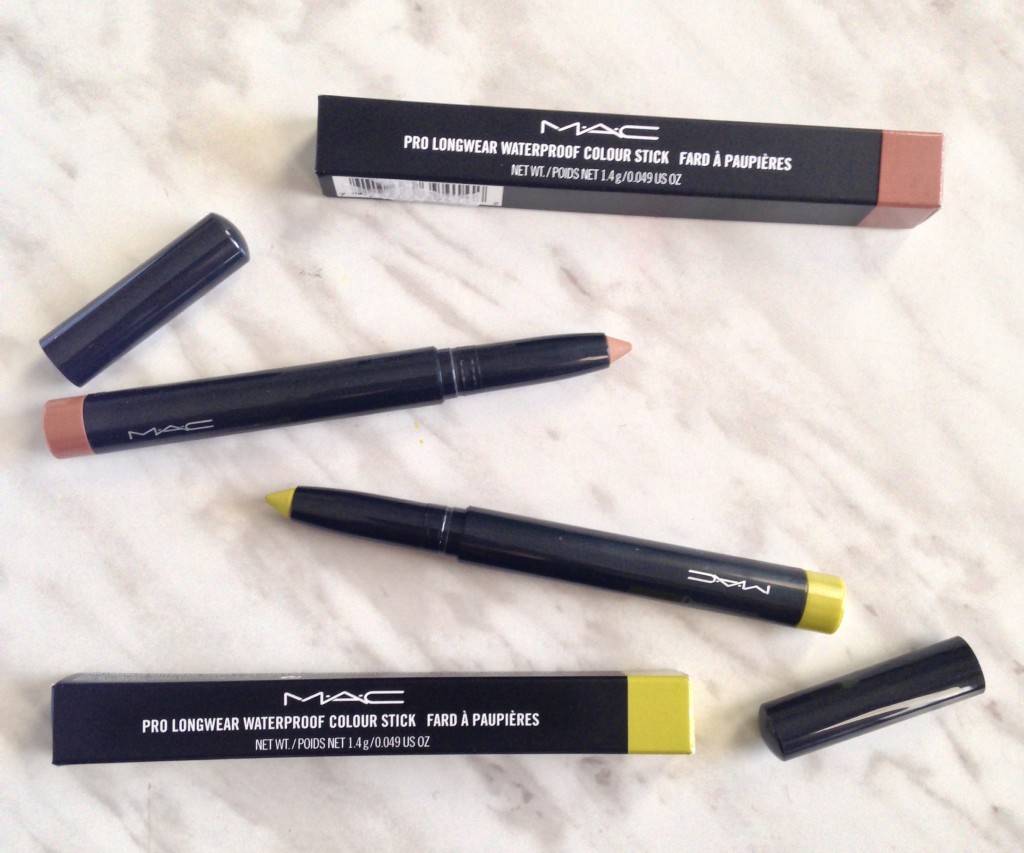 MAC Pro Longwear Waterproof Colour Stick released just in time for Summer. Waterproof and long wearing are key words I look for when choosing makeup products during the hot Summer days.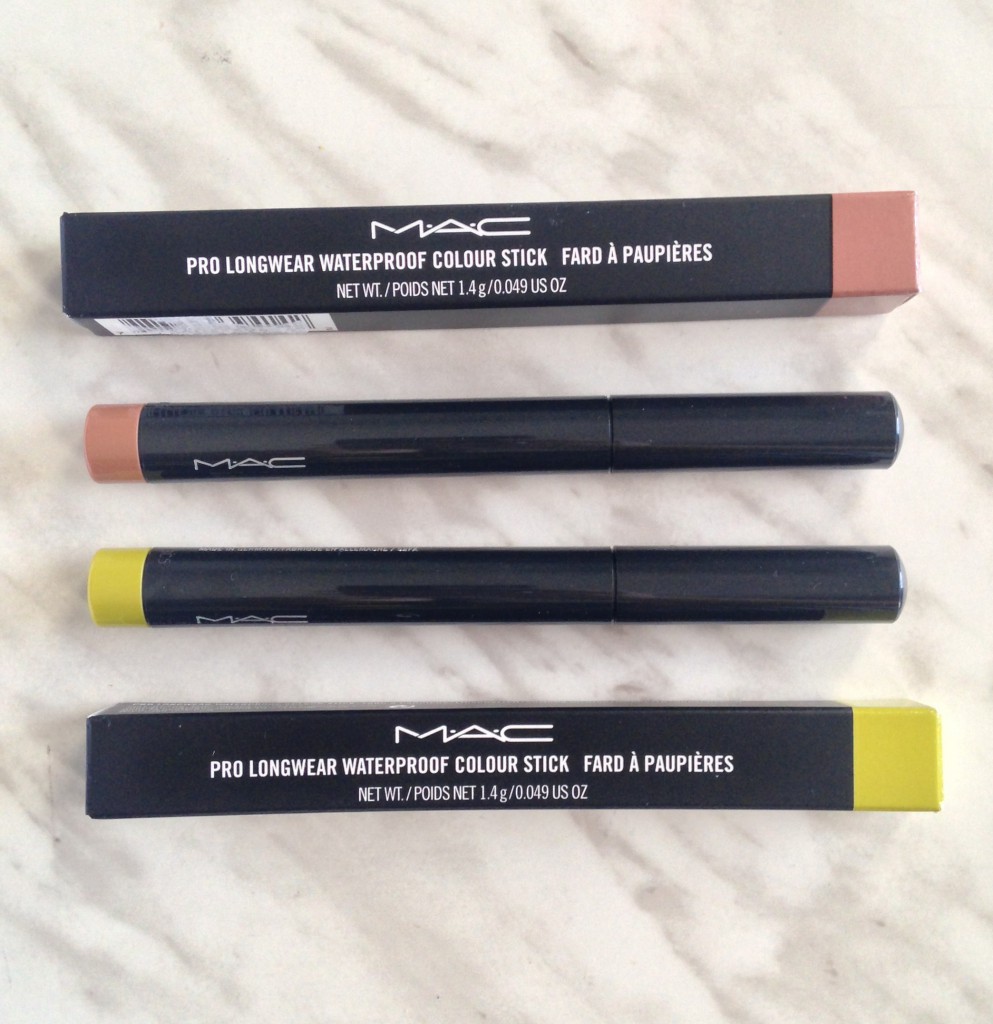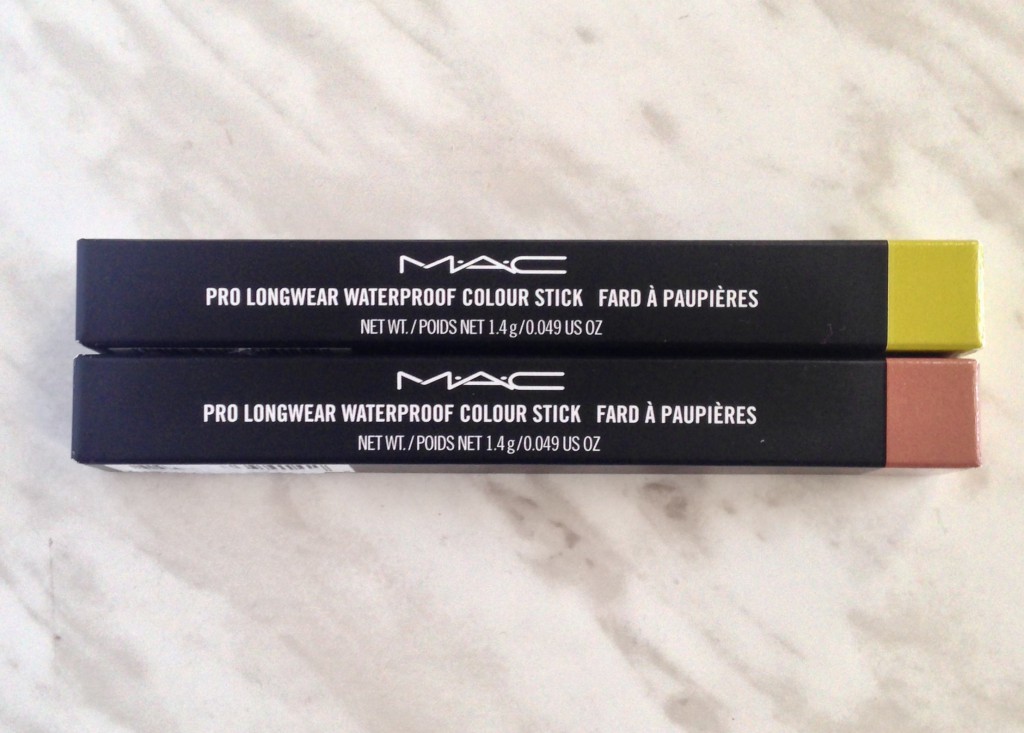 Pro Longwear Waterproof Colour Sticks are available in 21 vibrant and everyday shades. In the form of twistable pens, these mid-size colour sticks are very impressive. One swipe gets you an even, full coverage application. Use it as an all over base colour or as a bold liner, the product won't budge.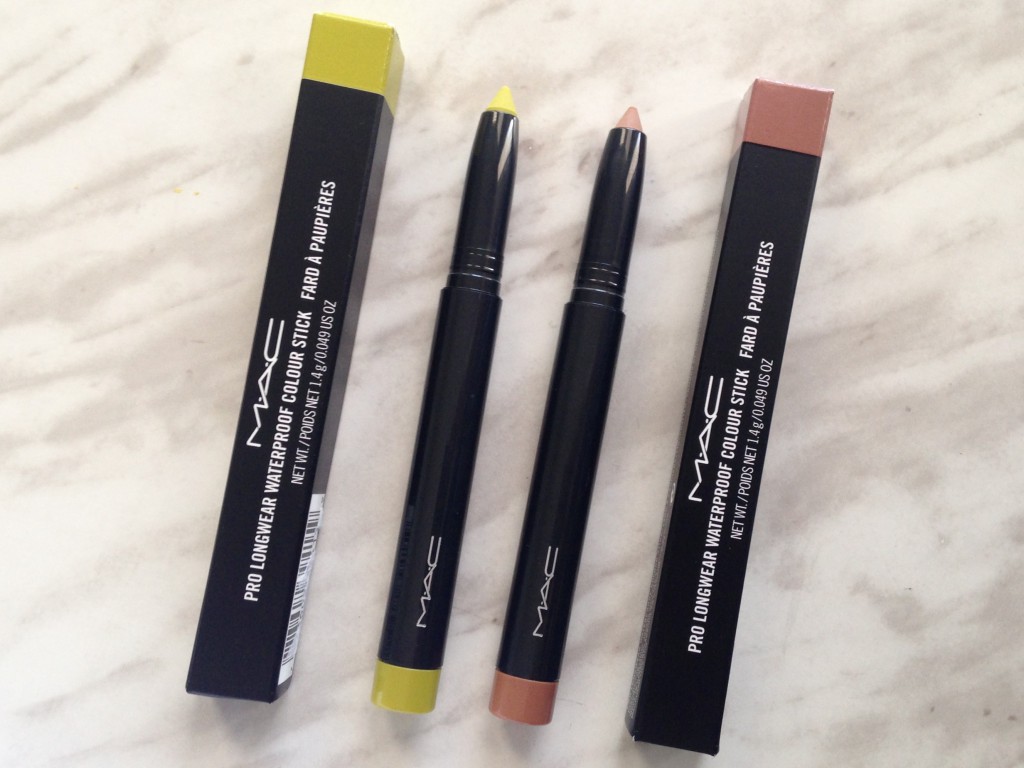 The formula of the Pro Longwear Colour Stick is creamy and applies quite smoothly. It has a matte finish that provides 24 hours of wear (and even longer, I bet.)
I tried out MAC Pro Longwear Waterproof Colour Sticks in the shades Sand Bar and Madly Sunny.
Sand Bar is described as a 'Soft camel nude', or as a medium brown with a slight pink undertone.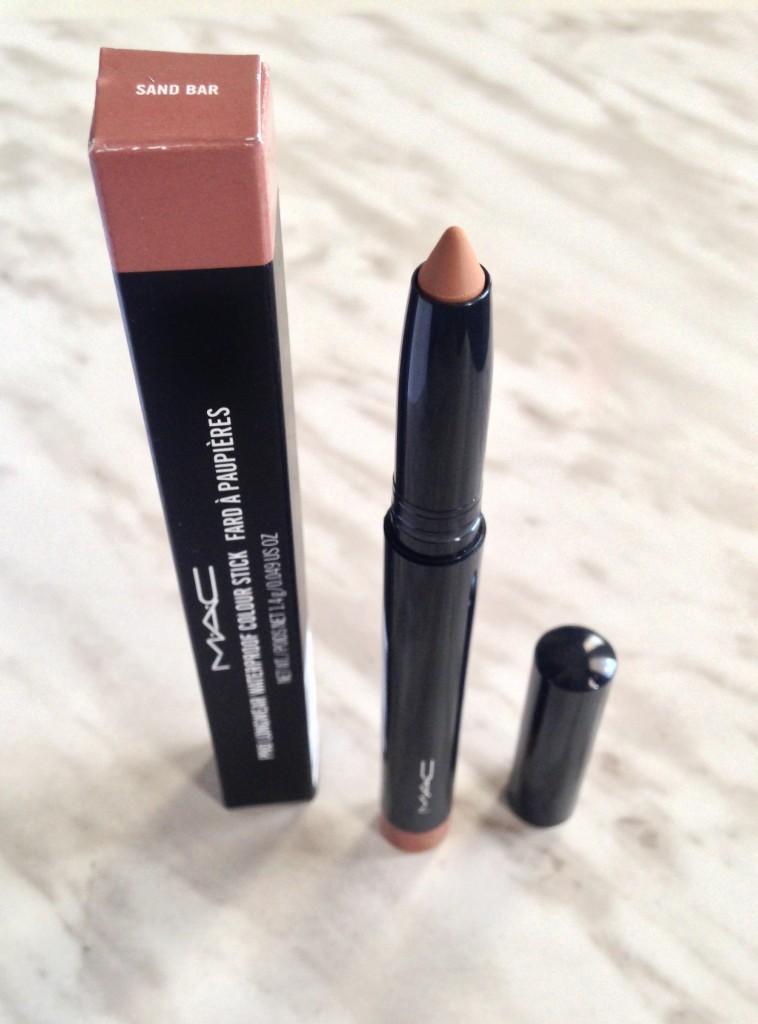 Applied all over the lid, it freshens up the face and makes you look much more awake. Perfect for barely there makeup looks. Although it is the perfect base shade, it doesn't blend too well. I also found that Sand Bar applied much more smoothly than Madly Sunny. I can definitely see myself purchase this over and over again.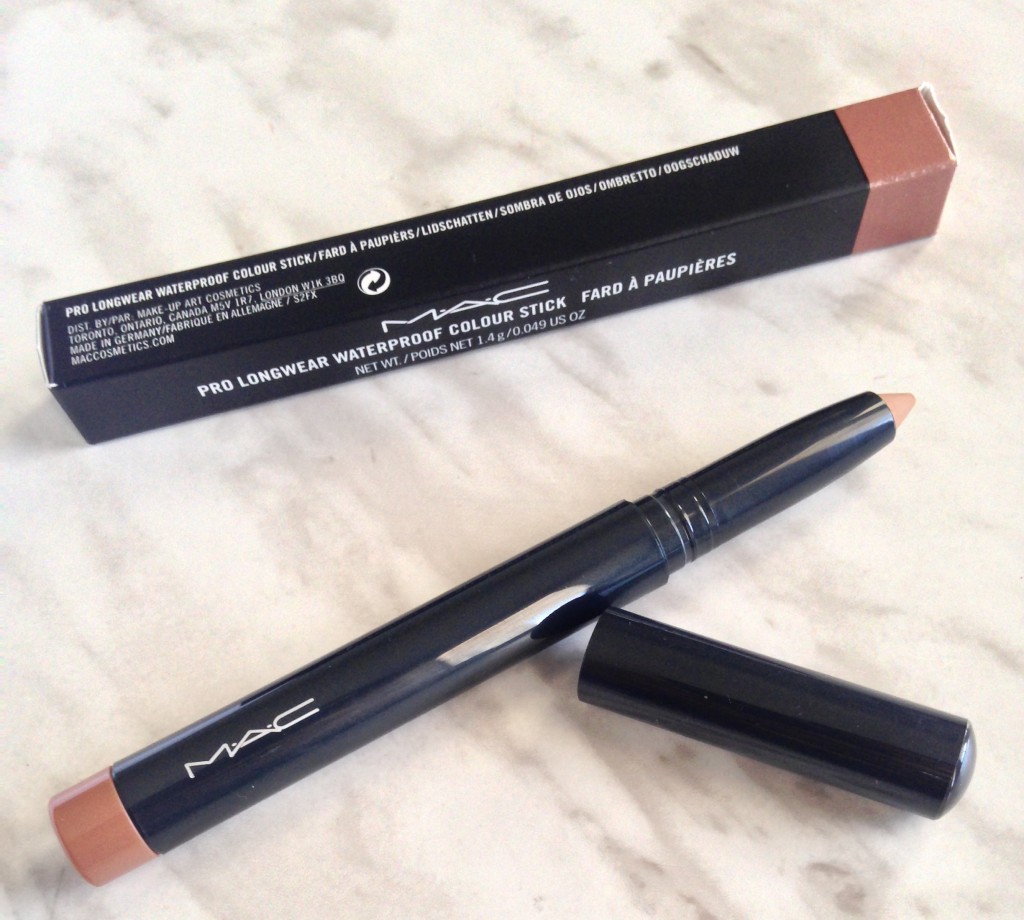 Madly Sunny is described as a 'Bright Acid Green', or as a bright almost-neon greenish/yellow. Although this applied smoothly, it was not as emollient as Sand Bar. A beautiful shade that makes for a very stunning statement wing.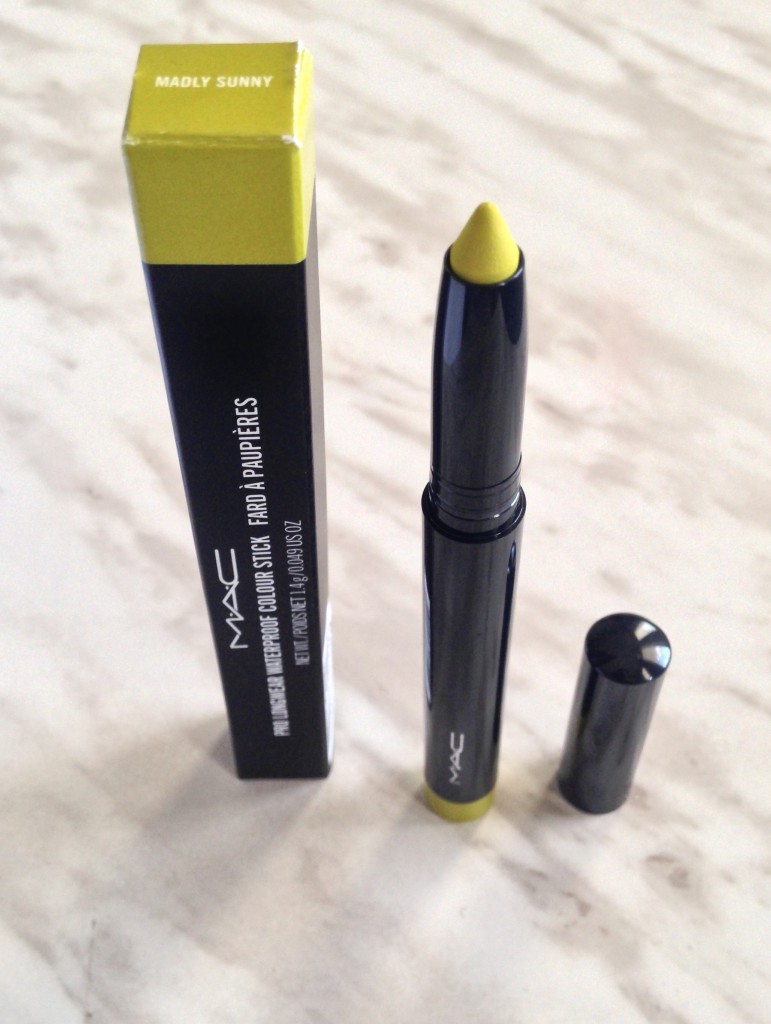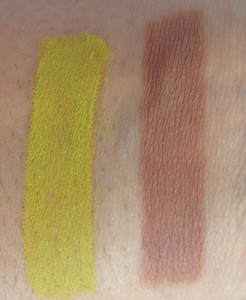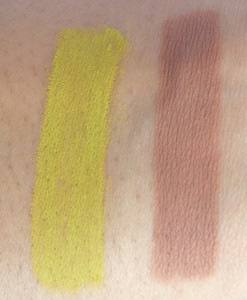 L-R: Madly Sunny, Sand Bar
A definite Summer staple, the Pro Longwear Waterproof Colour Sticks will put an end to transferring, melting, flaking eye makeup. The Waterproof Colour Sticks retail for $26 CAD. Find them in-store or online at maccosmetics.ca. 🙂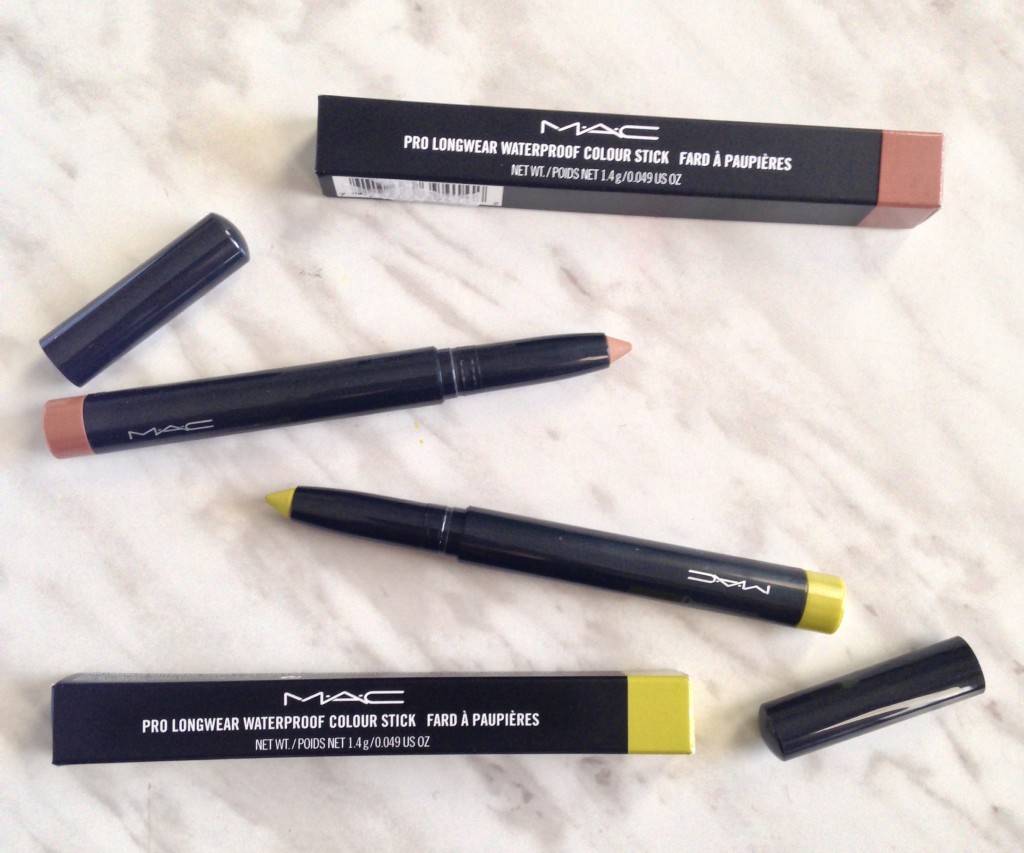 Aishwarya