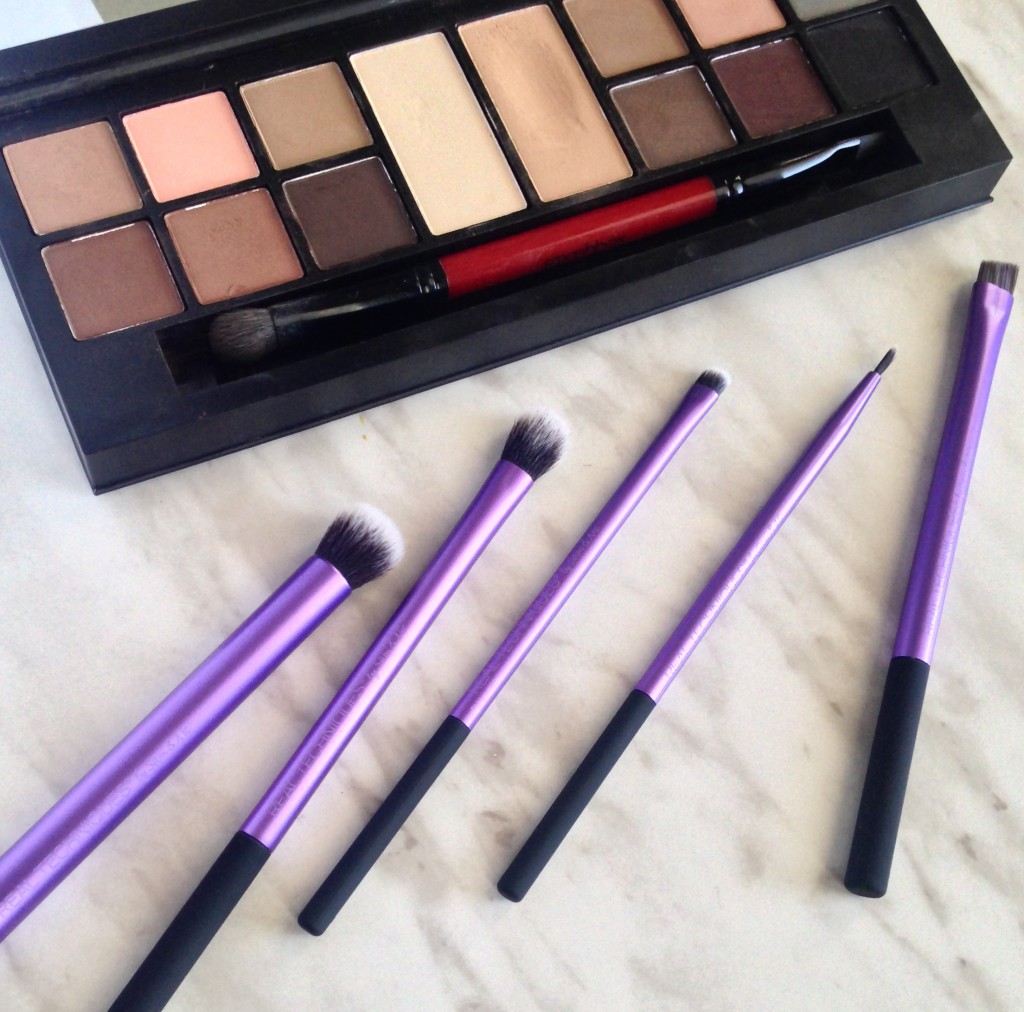 Everyone and their neighbour knows of Real Techniques Brushes and their colour coded sets. I've previously reviewed the gold set which is their
Core Collection, 
consisting of all the brushes you need for a flawless base. Today, I wanted to review the purple set which is
Real Techniques Eye Starter Set.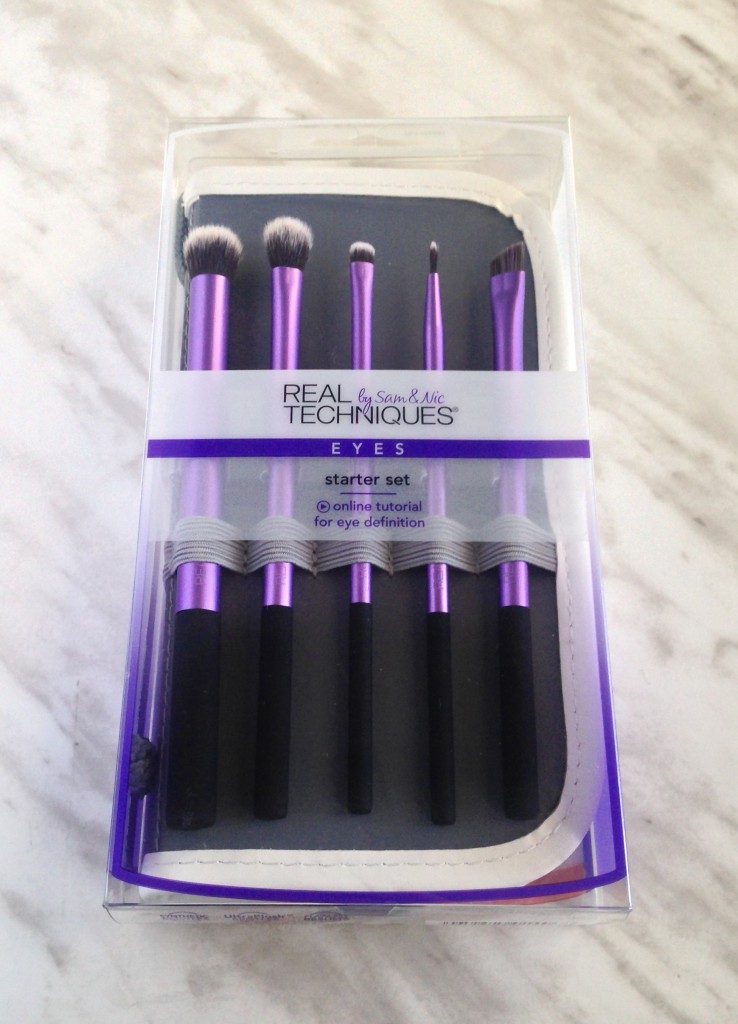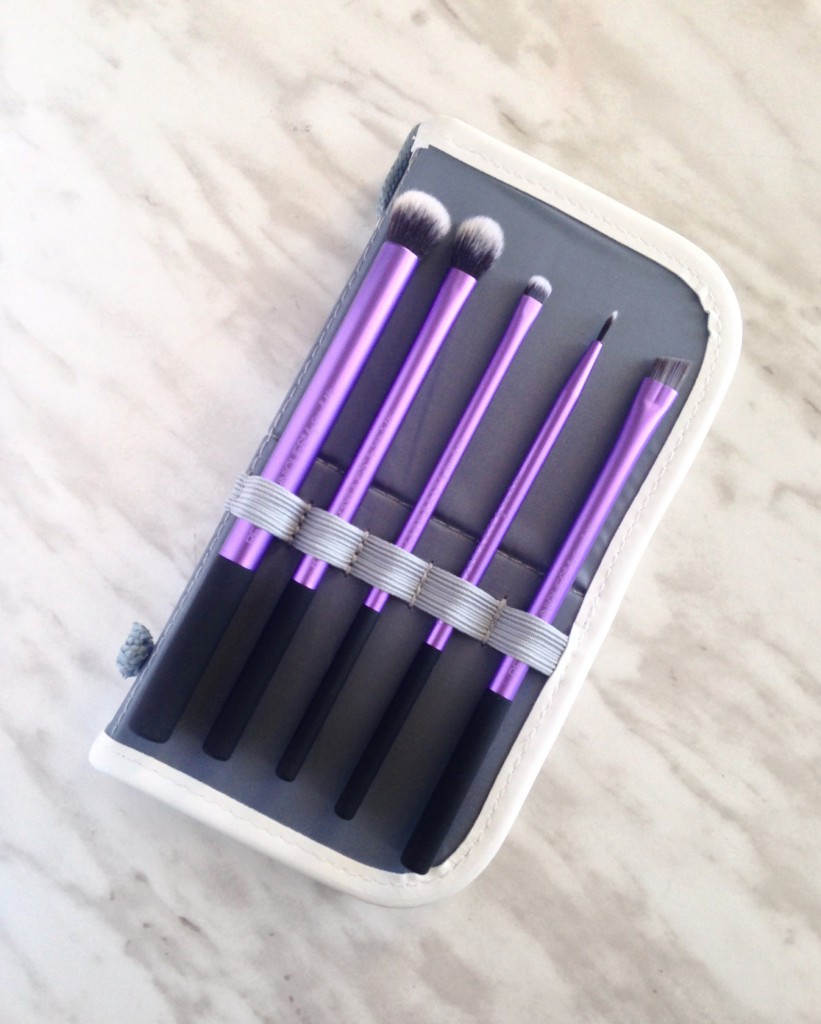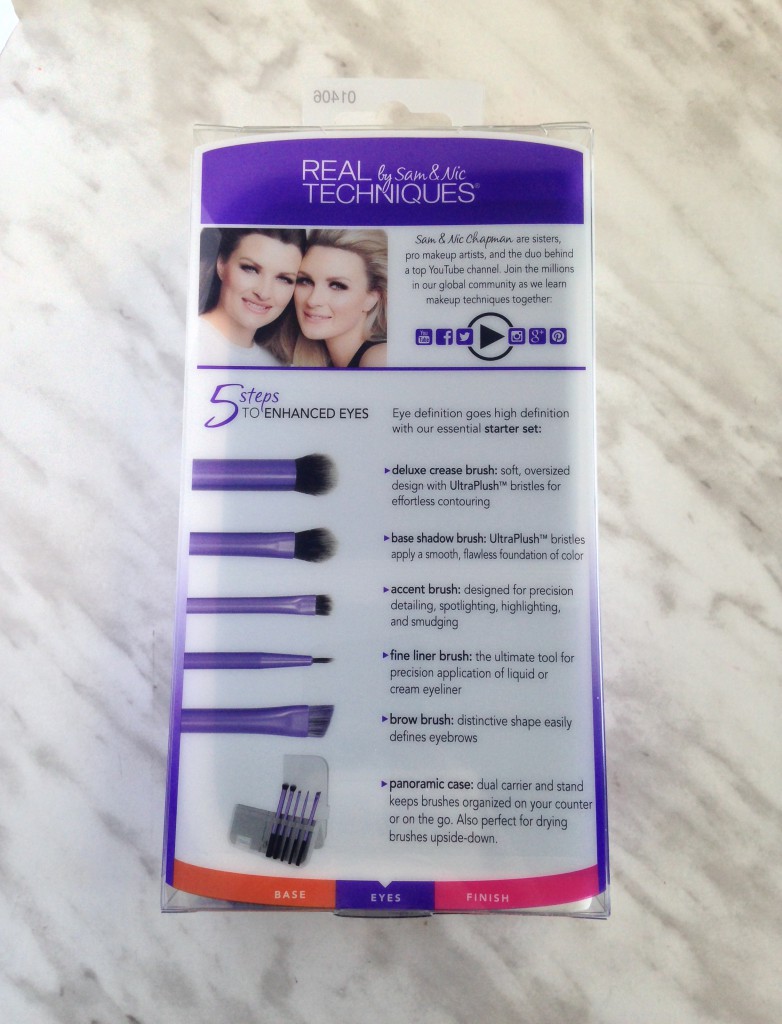 The Starter Set has 5 brushes that is thought to be everything you would need to create endless eye looks.
The Eye Starter Set contains:
Deluxe Crease Brush
Base Shadow Brush
Brow Brush
Pixel Point Eyeliner Brush
Accent Brush
Multi-use travelling case.
Like Real Techniques signature brushes, the eye makeup brushes also have matte rubber handles that allow for a firm yet comfortable grip. The ferrules are metallic purple, which securely hold the Taklon Bristles in place. The bristles have an ombre gradient to them, which I think keeps them from getting discoloured even after years worth of use (no exaggeration).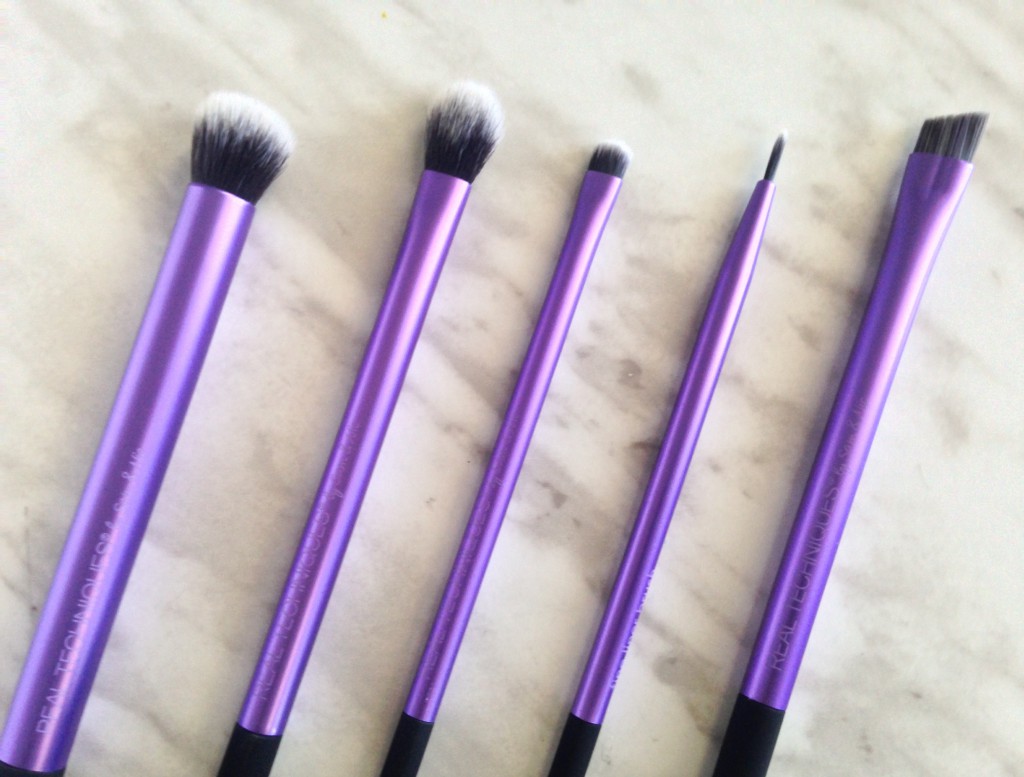 Like the Core Collection, the Starter Set comes packaged in a white velcro travelling case. Which by folding over and pulling the drawstring, turns into a self standing case. Always very convenient, especially for travel!
To better describe why each brush in this set is a must-have and all of its multi-uses, I will review them individually.
DELUXE CREASE BRUSH:
The largest brush in the set. Intended to be a crease brush, its dense bristles blend shadows very well. Some other uses I have for this brush are setting my under eye concealer with translucent powder. You could also choose between the Deluxe Crease or Base Shadow brush for contouring your nose.
BASE SHADOW BRUSH:
A slightly flatter, tapered brush, it's perfect for applying a shadow base to your lids. Use it to press on pigments or to get rid of harsh lines.
BROW BRUSH:
A densely packed, angled brow brush that allows you to create fine hair like strokes as well as create clean lines. It is not as stiff as other brow brushes. This is also great as an eyeliner brush as it creates the perfect winged liner.
FINE LINER BRUSH:
The thinnest brush in the set, it is ideal for applying liquid or gen liner. Using this you'll never end up with a over the top liner when you were actually going for a simpler look. The Fine Liner Brush gets really close to the base of your lashes and can be great for tight lining your eyes. I've also found this AMAZING for applying glitter liner over top of another liner or using it to create a cut crease eye look.
I personally love the selection of makeup brushes in this set. It makes for a perfect starter set as well as extremely handy while travelling.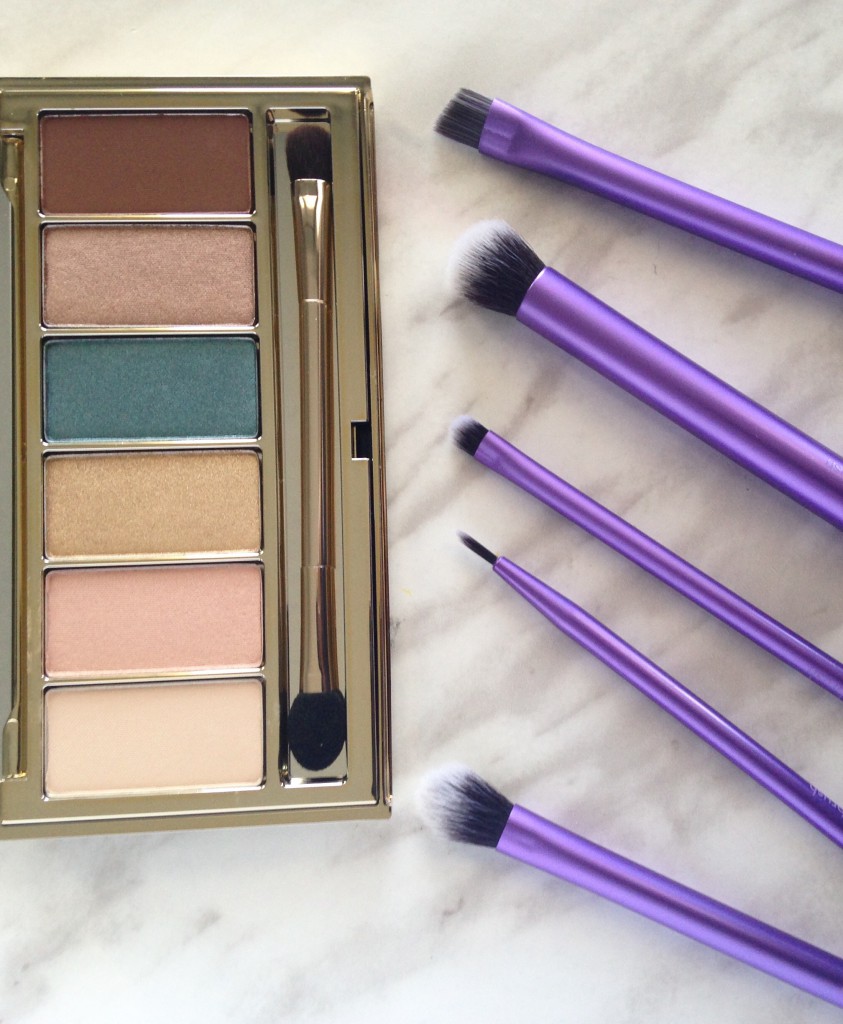 The 
Real Techniques Eye Starter Set
retails for 
$26.99 
and can be purchased from FarleyCo, Jean Coutu, London Drugs, NailPolishCanada.com, obsessedlook.com, Select Brunet, Select Familiprix, Select Lawtons Drugs, Select Peoples Drug Mart, Select Pharmasave, Select Proxim, Select Value Drug Mart, Uniprix and Walmart.
Aishwarya