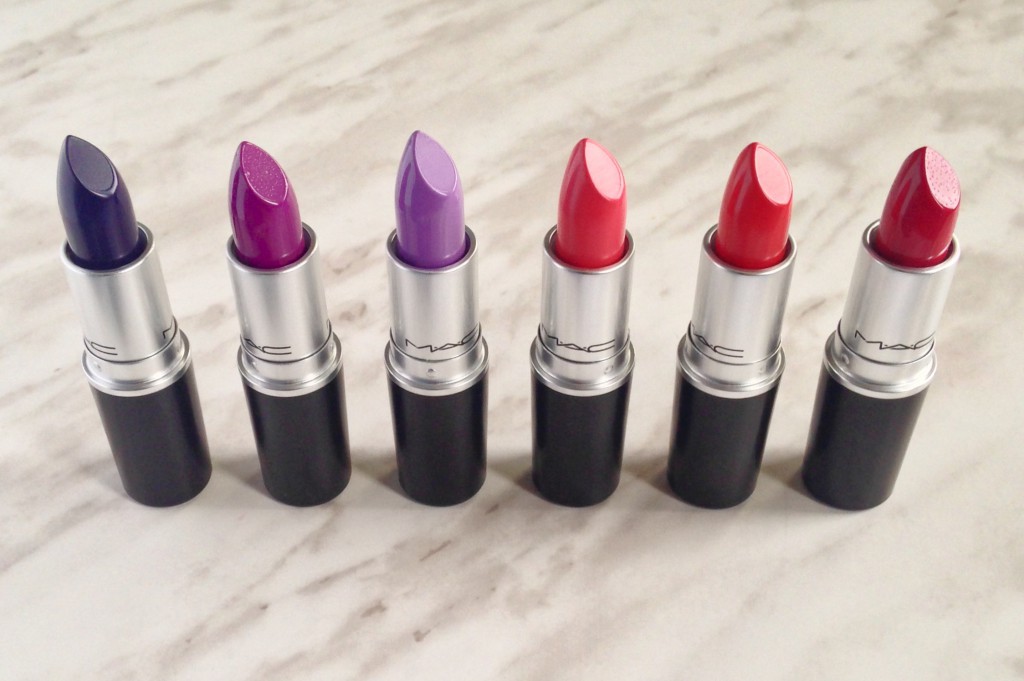 I wanted to share some gems from two recent launches, Blue Nectar & Fashion Pack by MAC. The MAC Blue Nectar Collection features 12 lipsticks and six Plush glasses. I tried out and reviewed the shades Lust Extract, Barbecue, Ablaze and Lured In. The Fashion Pack Collection revolves around bold shades. Stylist's Tip and Special Order are perfect examples of the vivacious hues this collection has to offer.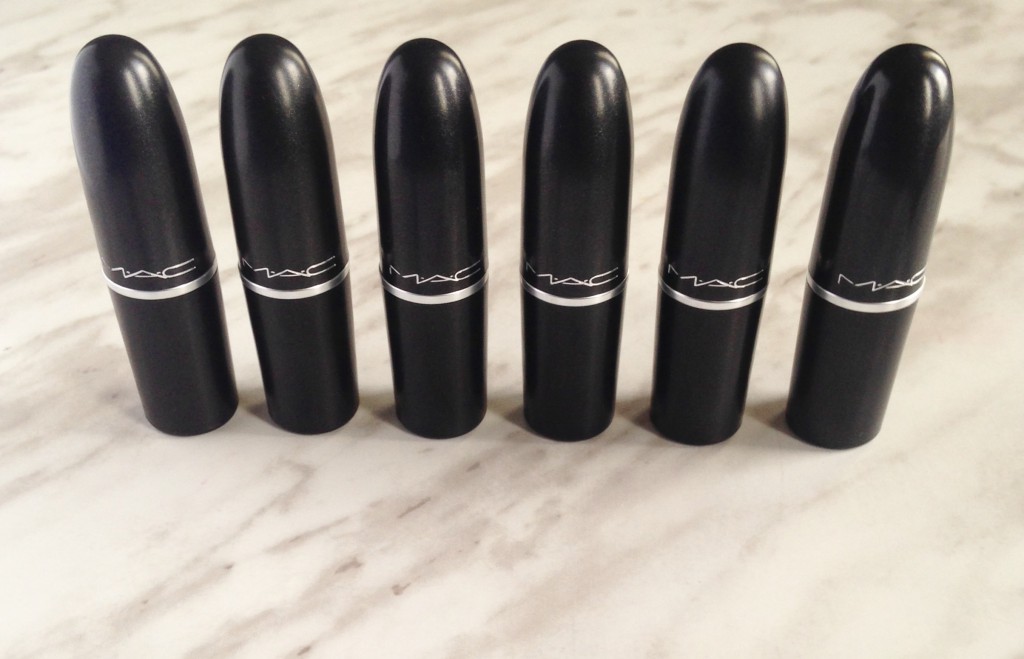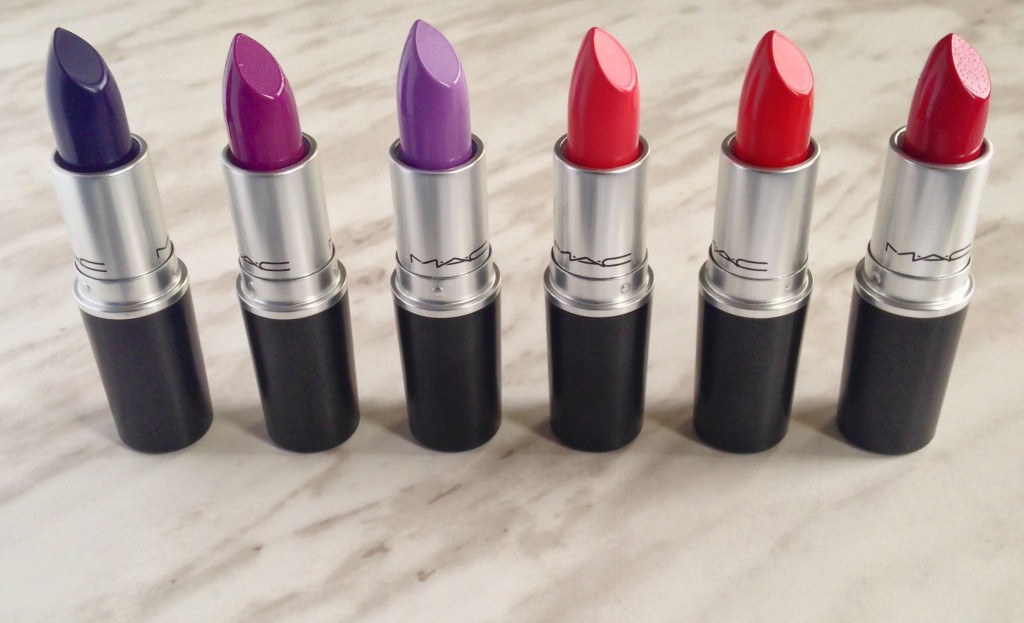 Starting off with the Blue Nectar Collection
Lust Extract Lipstick is described as a deep purple with a matte finish. It is a deep royal purple, with cool undertones but definitely not matte. Which is totally fine with me. Used with a lip liner (Vino by MAC), it really helps to prolong the wear time and allow for a much more opaque application.
Matte Lipstick in the shade Barbeque, is described as a vivid orange-red. To me it is a bold, blood orange shade. It applies like a dream, providing full, opaque coverage in one swipe. Its matte finish might be why this lipstick lasts well over 6 hours. Extremely comfortable to wear and perfect for the Summer.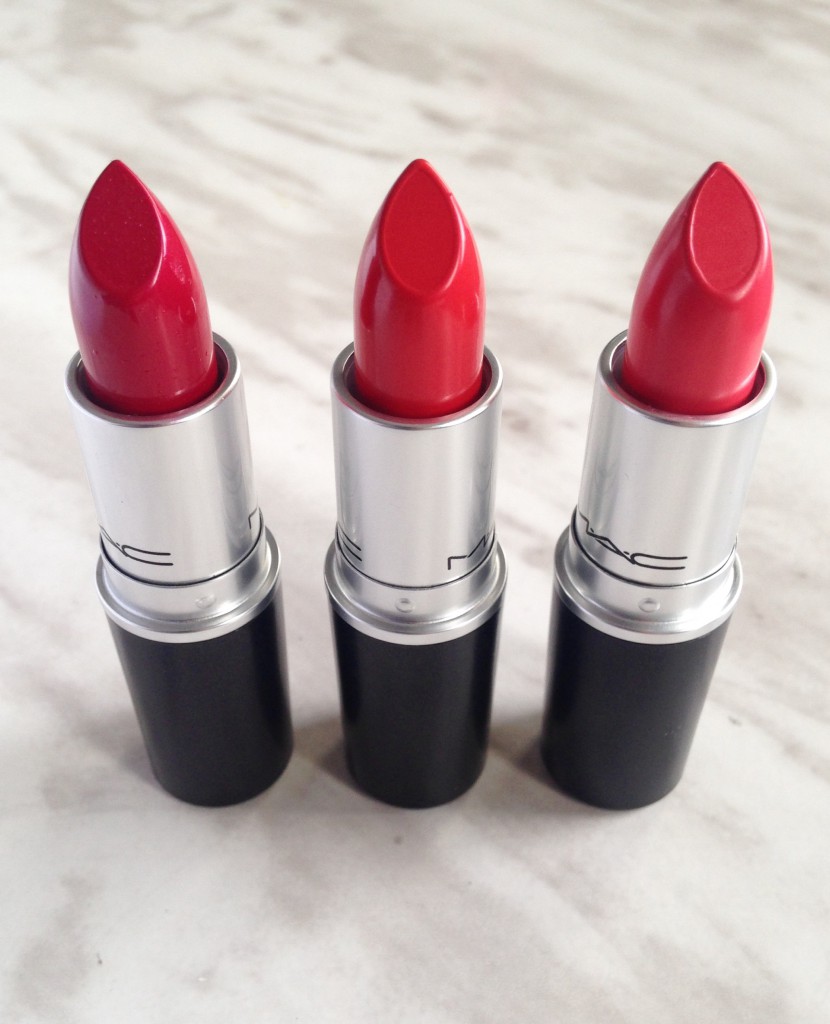 Amplified Creme Lipstick in Lured In is described as a mid-tone pastel purple, with an Amplified finish. It is a light lavender shade with cool undertones. One application provides full, opaque coverage. Lured In wears for about 5 hours.
Ablaze, described as a bright apricot cream. Appears to me as in-between a coral and a red shade. Although matte, it has a subtle sheen. It also provides opaque, even coverage. Although it has a creamier formula, expect to still get 6+ hours of wear.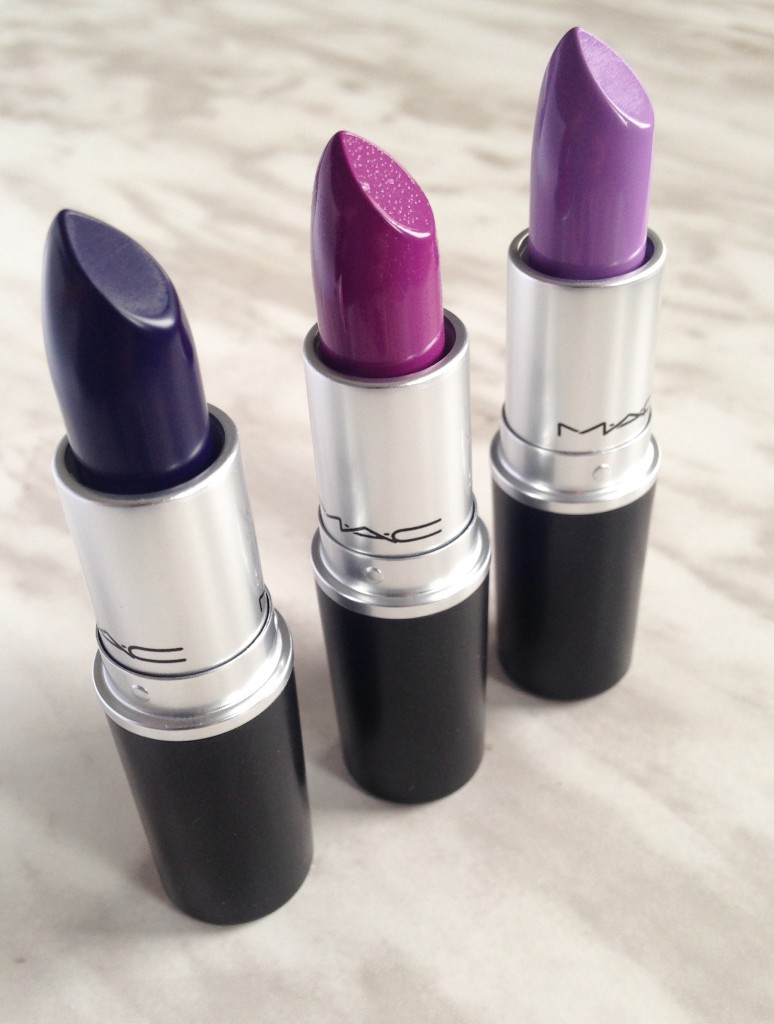 Moving on to Fashion Pack Collection.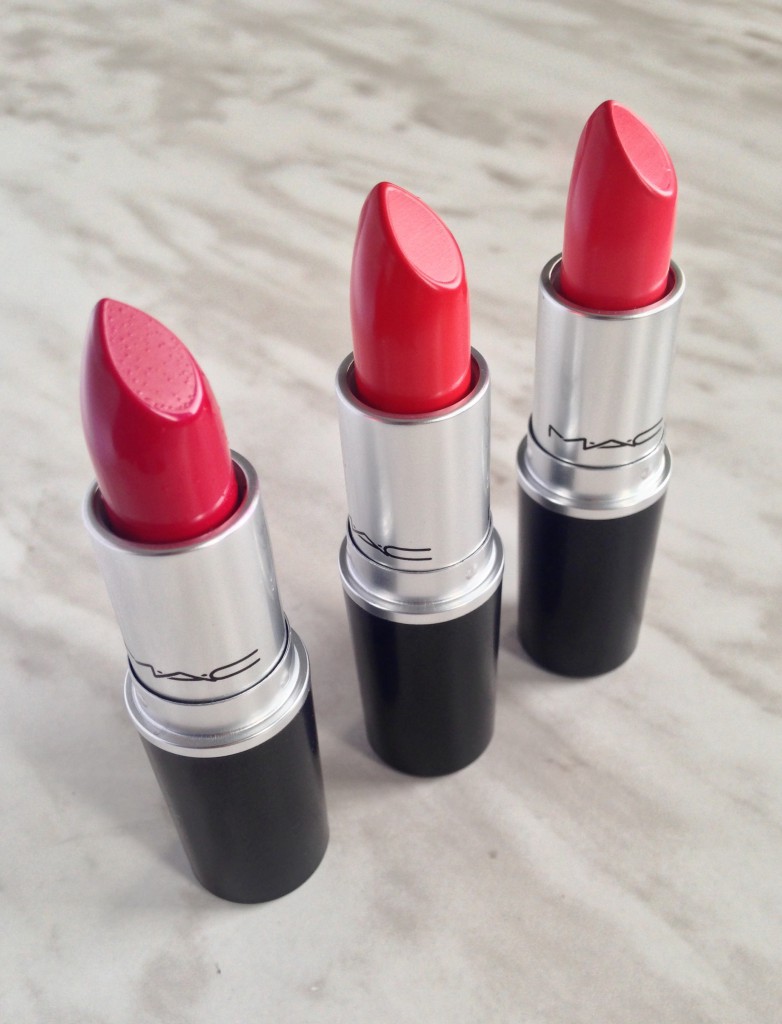 Amplified Creme Lipstick in Stylist's Tip is described as a deep violet, with an amplified finish. It is a medium purple with warm undertones. To get an even application, a lip liner is a must, otherwise two coats will give you the same opaque coverage. It's satin finish may be the reason why it is not long wearing (roughly 4 hours).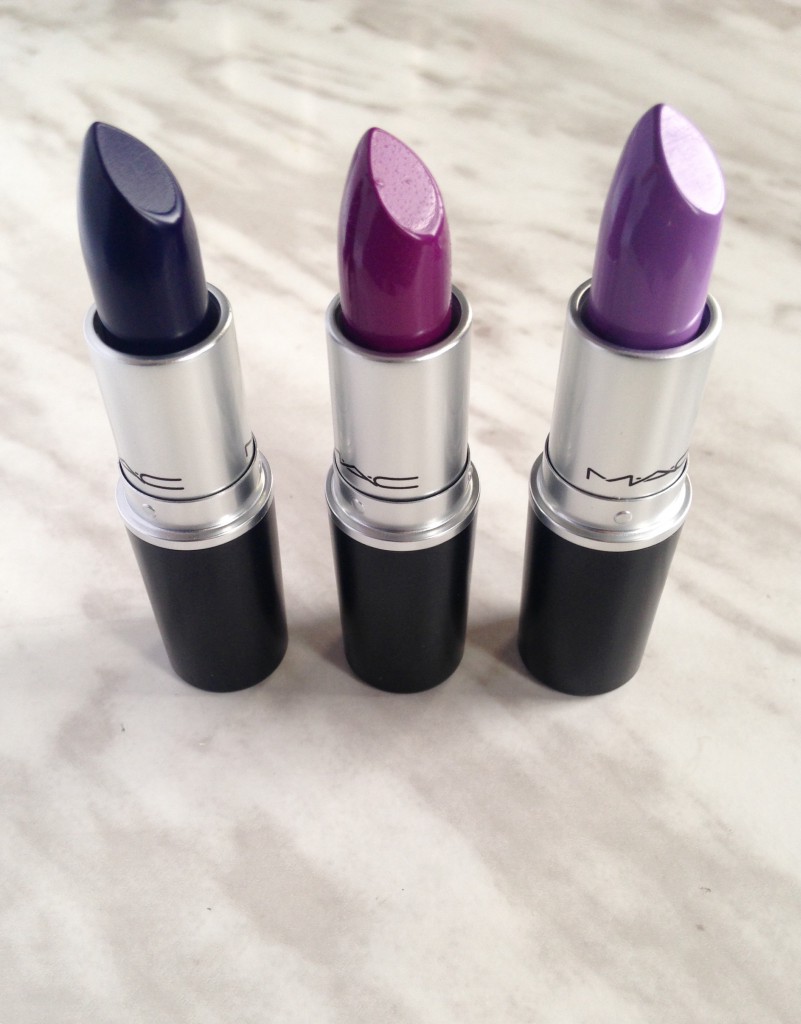 The Amplified Creme Lipstick in the shade By Special Order is described as a deep reddened fuchsia, with an amplified finish. It's a bold, dark pink-red concoction. It has cooler undertones and provides opaque coverage with two coats. Wears for over six hours and leaves behind a bright pink stain.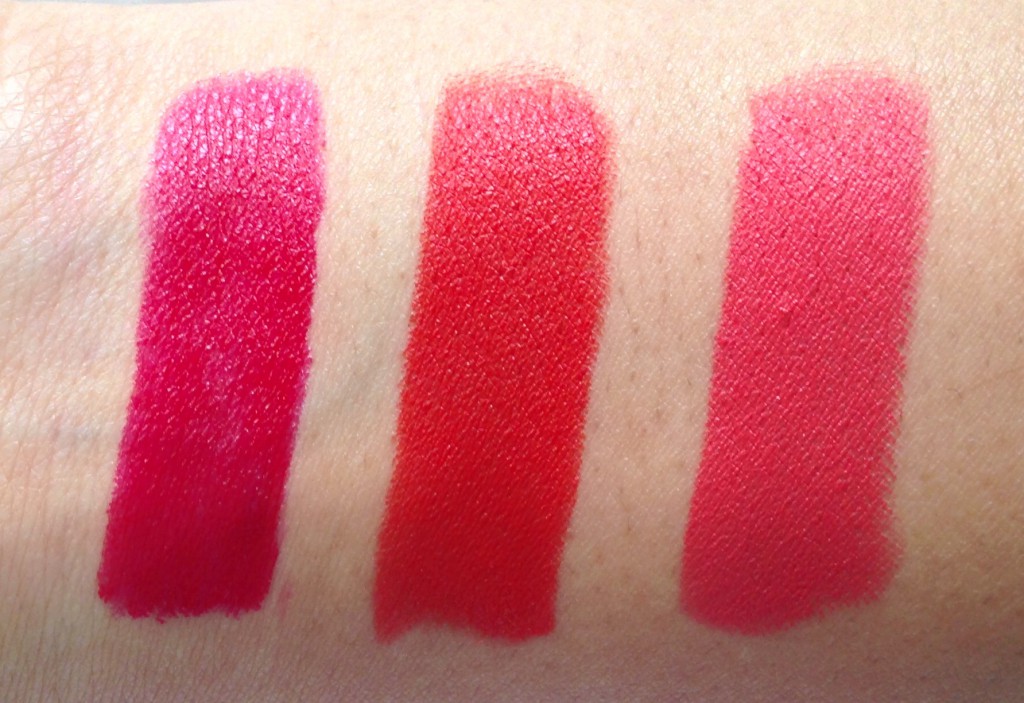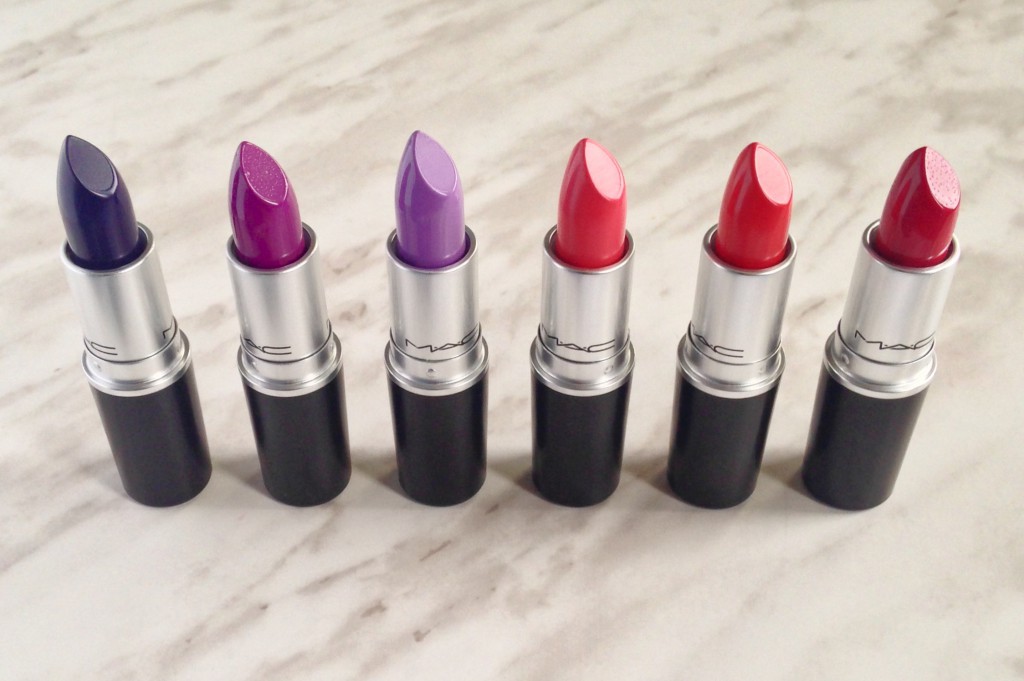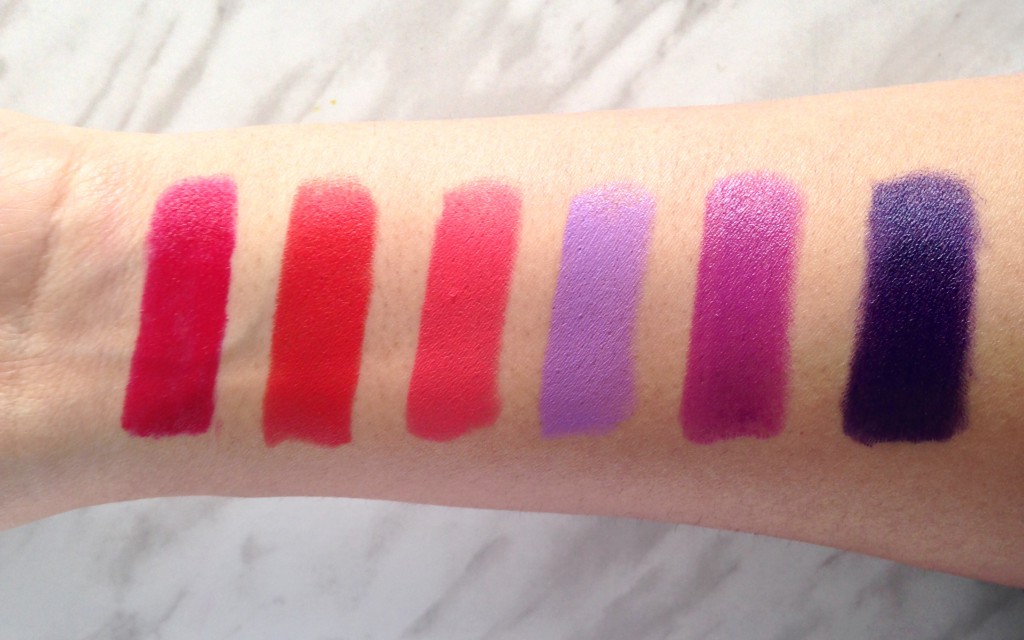 By Special Order, Barbecue, Ablaze, Lured In, Stylist's Tip, Lust Extract
The MAC Fashion Pack & Blue Nectar Collections are available in MAC stores and on maccosmetics.ca. I hope you enjoyed this review and I would love to know if you've tried any products from either collection! 🙂
Aishwarya