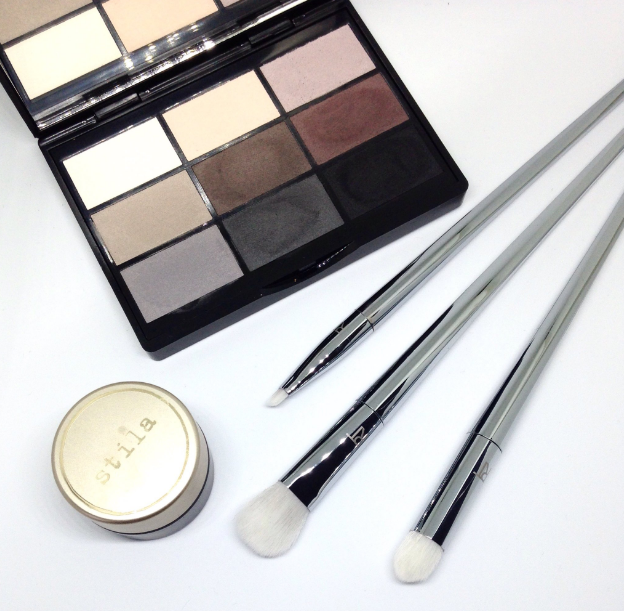 In the midst of packing for a trip, I wanted to share some  with you. While packing I like to only bring along items that have multi-purposes. These luxe brushes by Real Technique  have been seen everywhere. Since I absolutely adore the other brushes from the Bold Metals Collection, I recently tried out the three Bold Metals Eye Makeup Brushes and can definitely say they're more than just luxe looking brushes.
The brushes consist of the 200 Oval Eye Shadow, 201 Pointed Crease and 202 Angled Liner.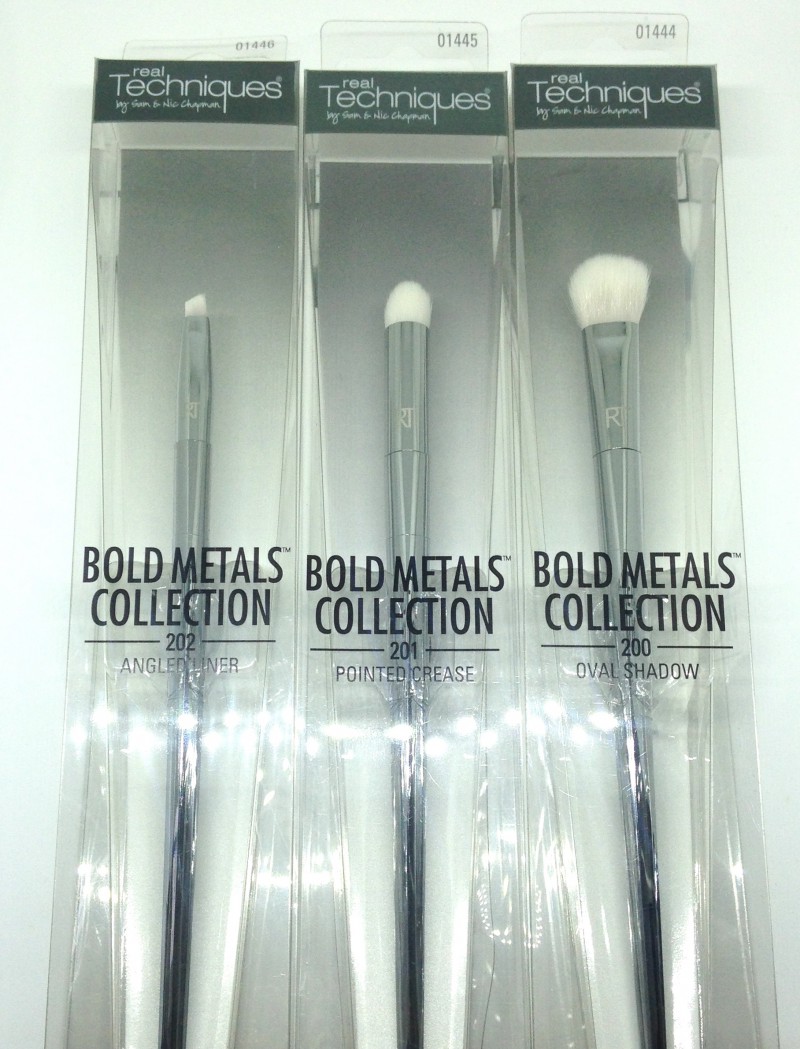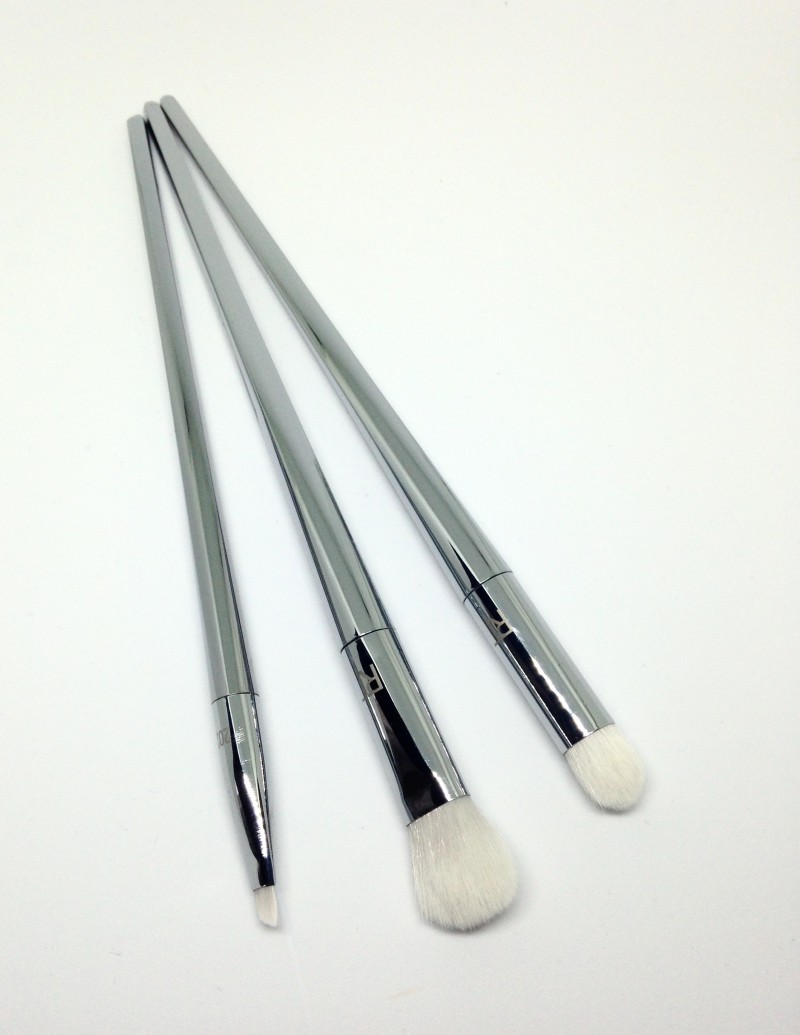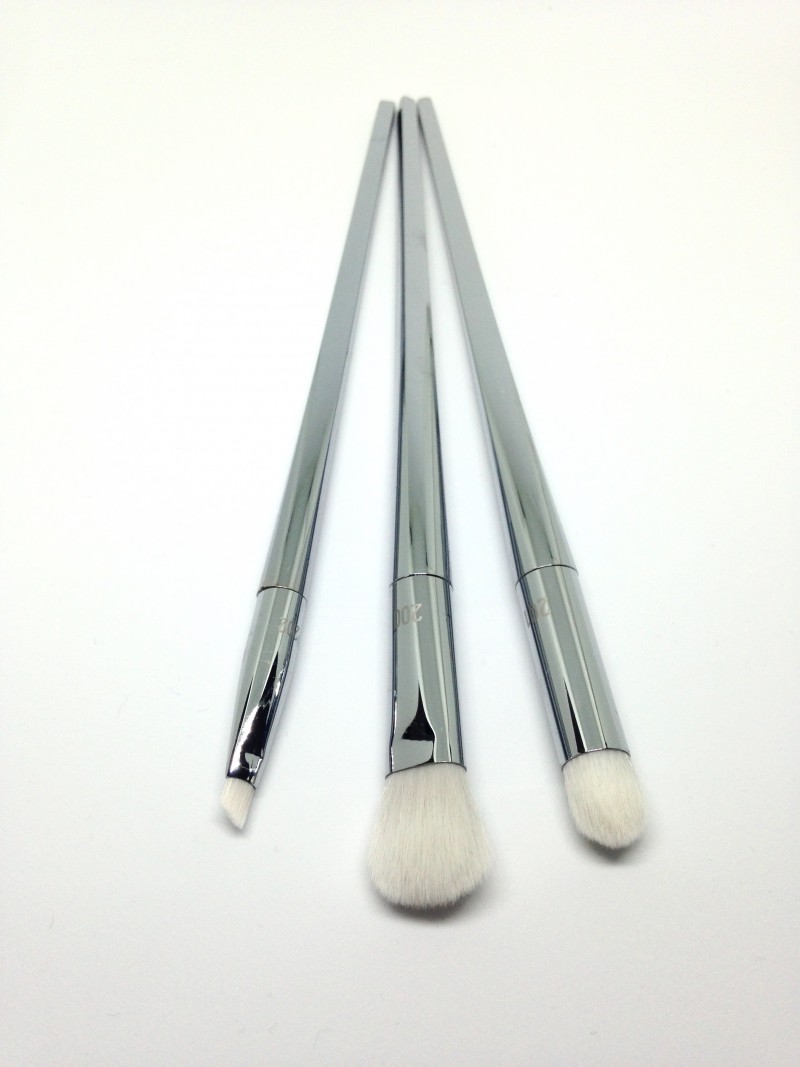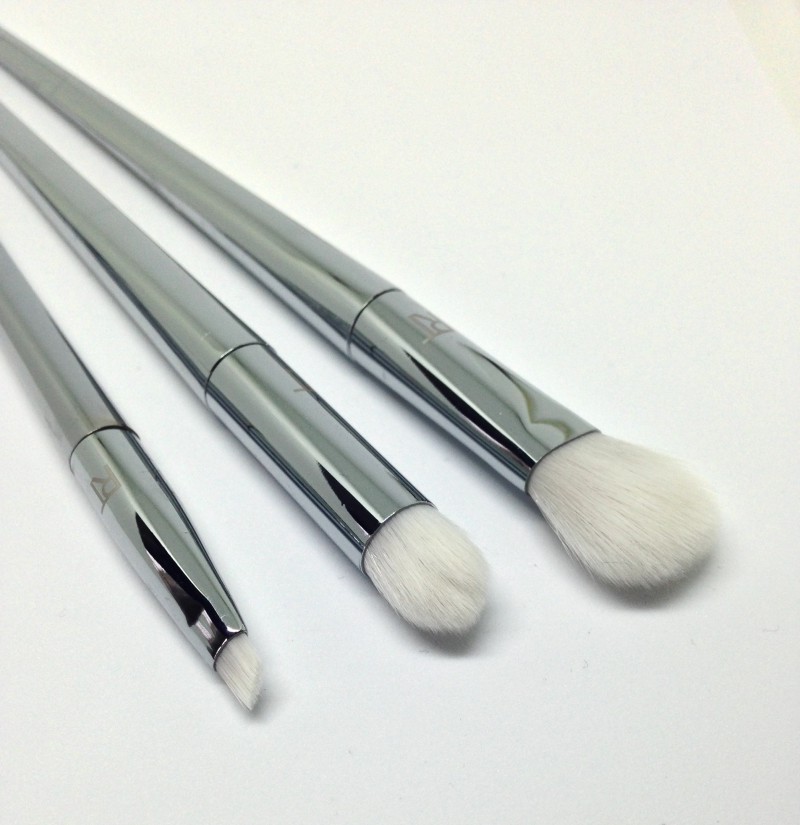 The 200 Oval Eye Shadow is an enlarged version of my FAVOURITE eye brush, the Real Techniques Base Shadow Brush. It has a paddle shape brush with bristles that fan outwards slightly. Its large size applies a shadow base or all over base colour in seconds. It blends crease and transition colours BEAUTIFULLY. I tend to primarily use neutral shades for my base shadows, to ensure an even application. But if you're using a darker shade I would opt for a more densely packed brush like the 201.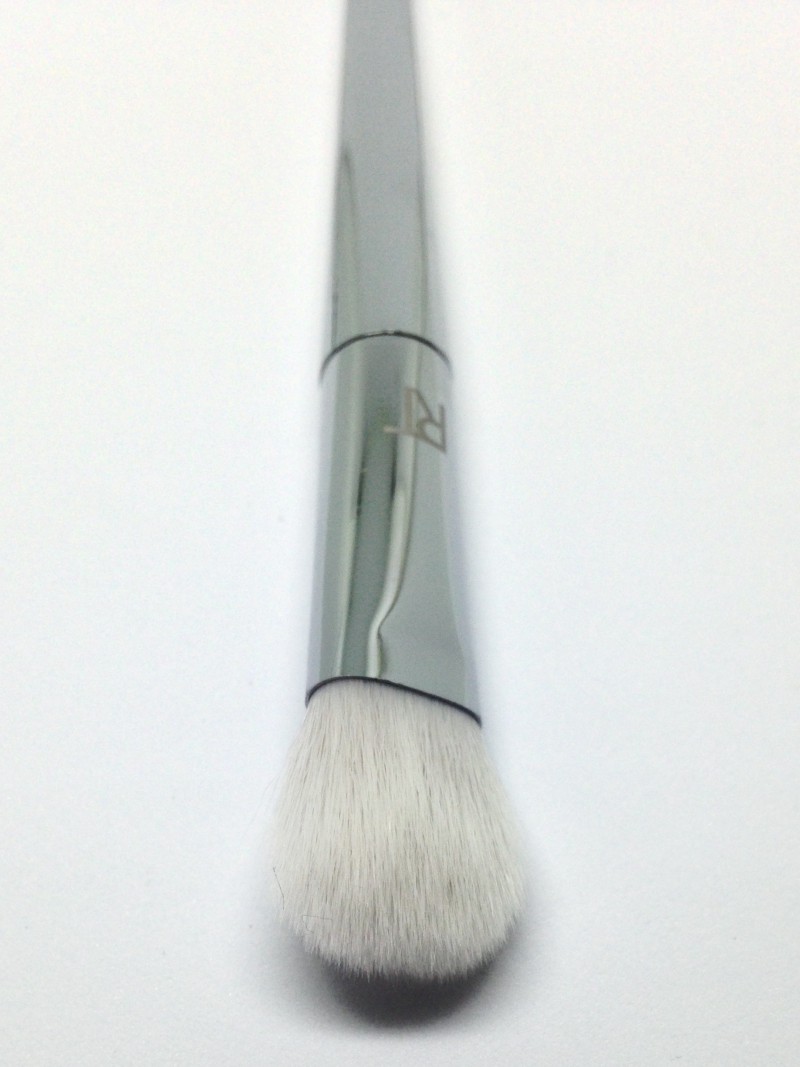 The 201 Pointed Crease is a densely packed tapered brush. The 201 is perfect for precisely applying shadows, smudging and doing the majority of the work of a blender brush. It also sweeps areas like the bridge of your nose and brow bones with the perfect amount of highlight.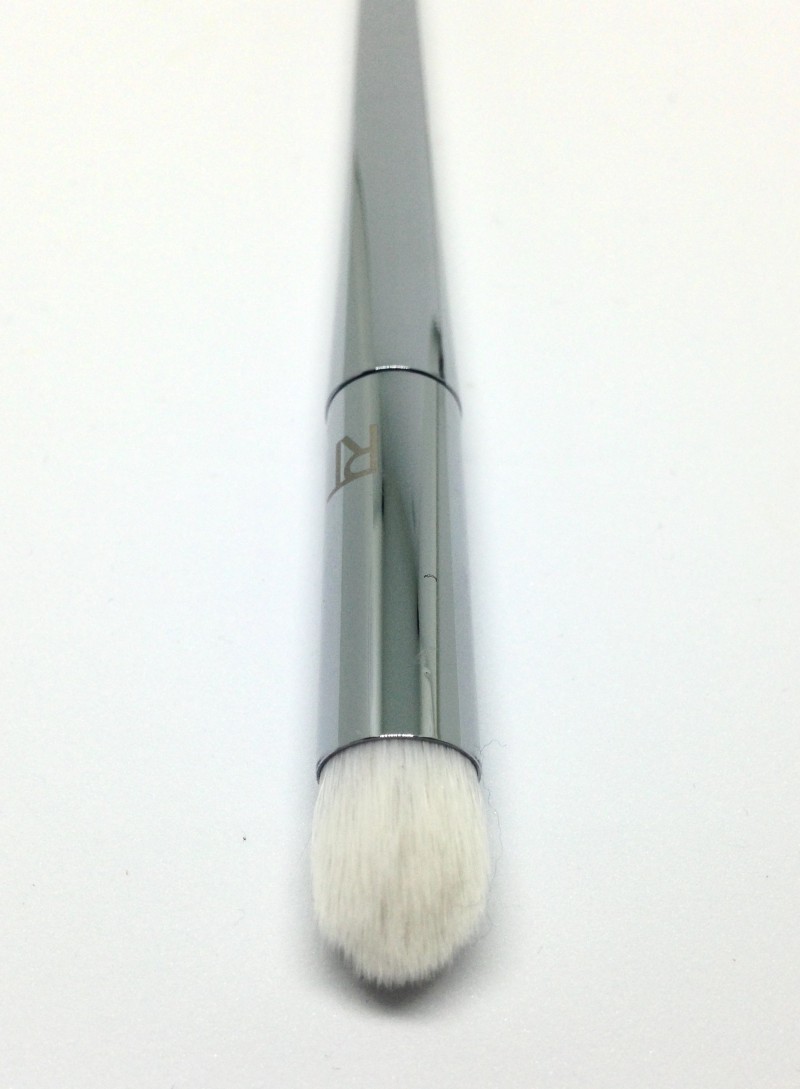 Lastly, the 202 Angled Liner is a thin, slightly angled brush. The bristles are tightly packed together so when you apply it to your eyelids, the bristles don't fray. That also helps to create a more uniform line/wing. It works like a dream with gel liners! The 202 Angled Liner can be used to fill in your brows with wax or powder brow products or to softly line your bottom lash line.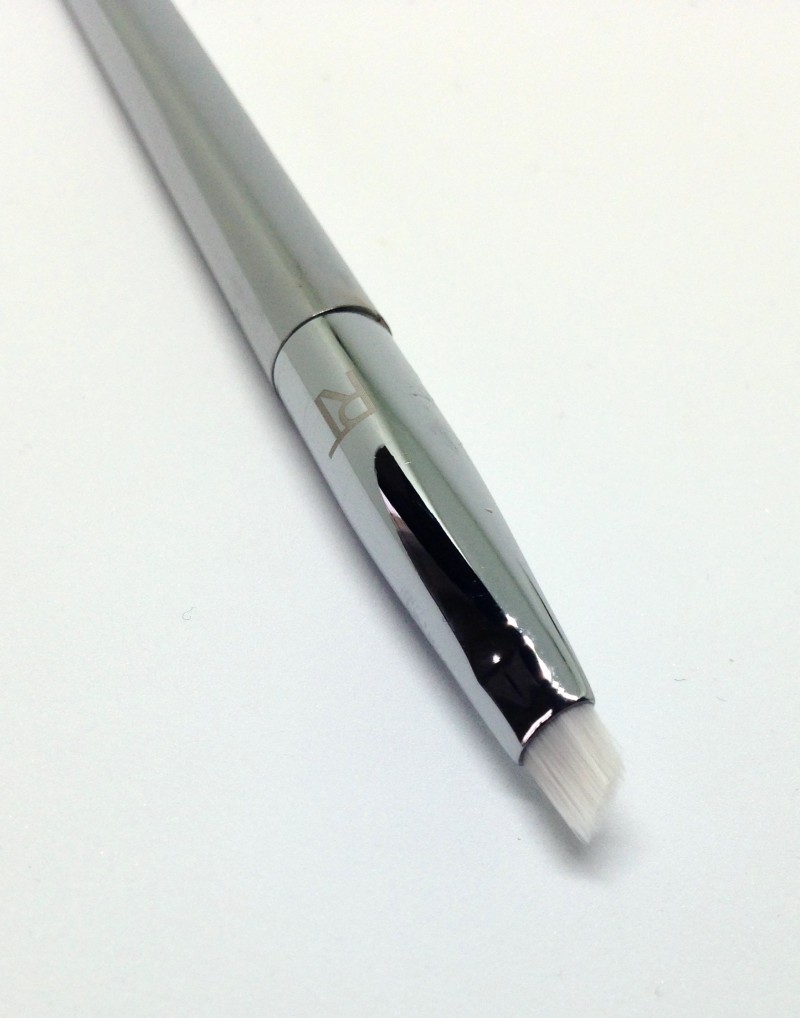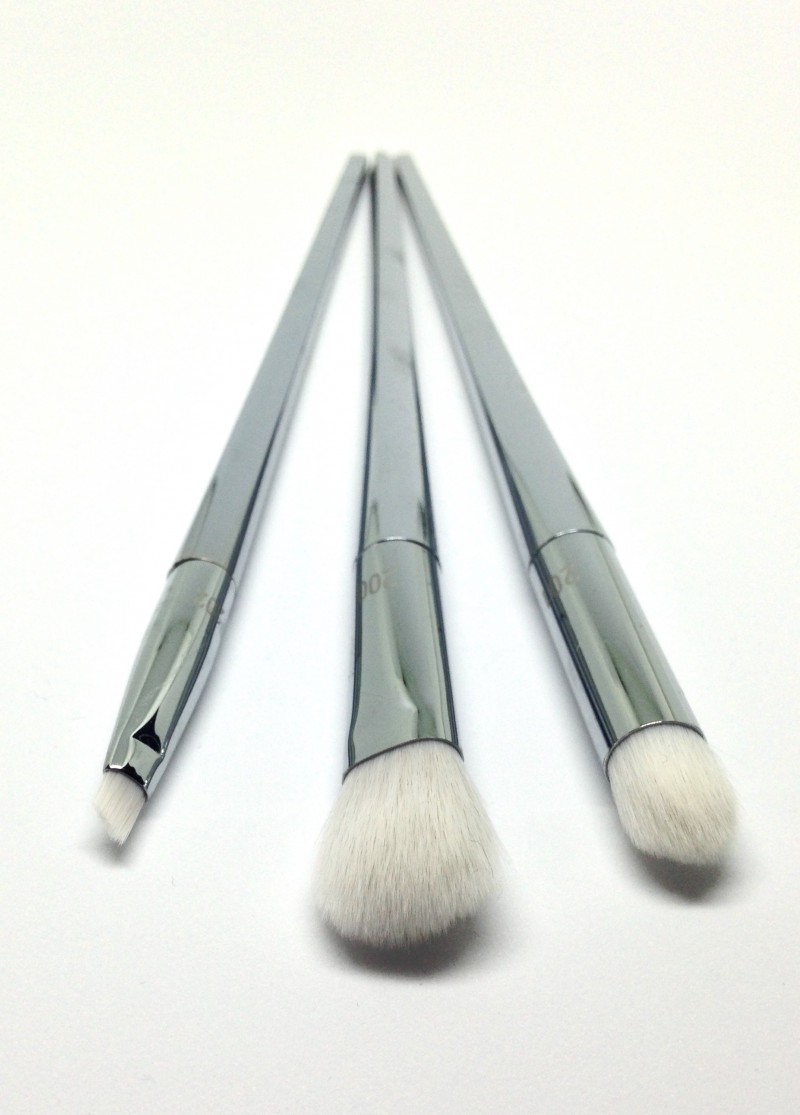 The Bold Metals Brushes by Real Techniques retail for $23 each and can be purchased from FarleyCo and London Drugs.