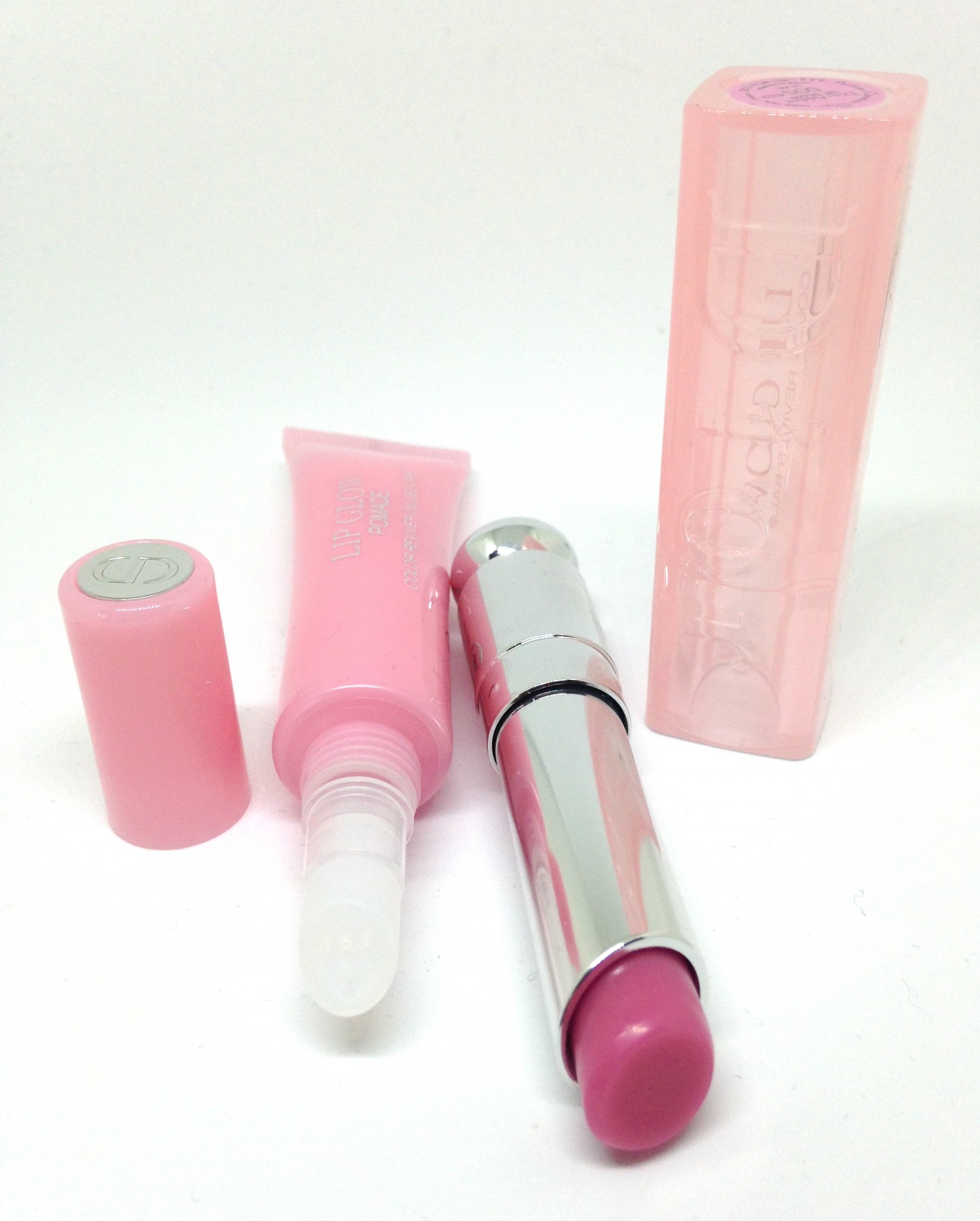 Officially a week into Fall and here I am already experiencing extra dry skin. The only positive part is that I have found the only lip care product I will use for the rest of my life (really). It is the Dior Lip Glow Colour Awakening Lip Balm and my absolutely FAVOURITE, the Lip Glow Pomade.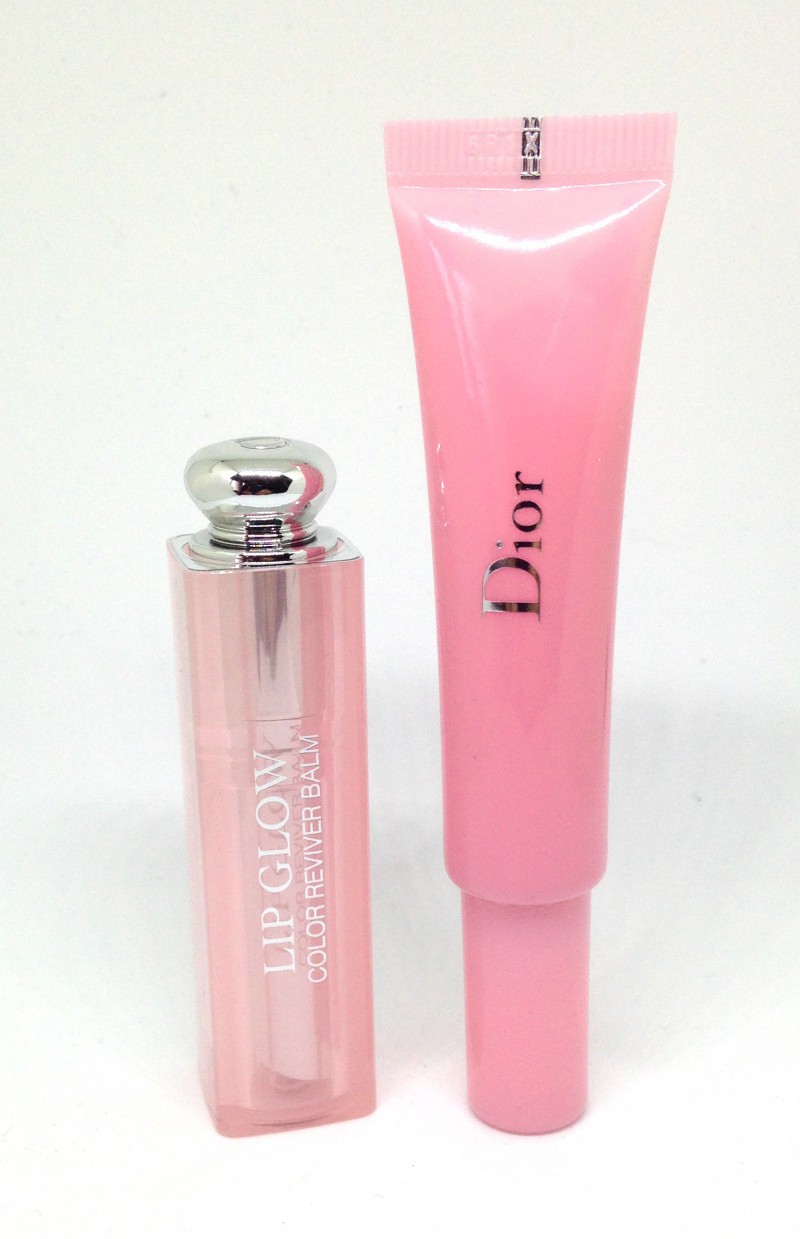 The Lip Glow Pomade in 001 Universal Pink is a lip moisture treatment. The formula is a cross between a gel and an oil, that provides loonnngg lasting moisture. The Universal Pink Shade is practically transparent when swatched on my hands but on the lips, it gives a subtle hint of colour. That may partially just be from the plumping effect the Lip Pomade has. It is not at all extreme or irritating but gives a noticeable plump to your pout.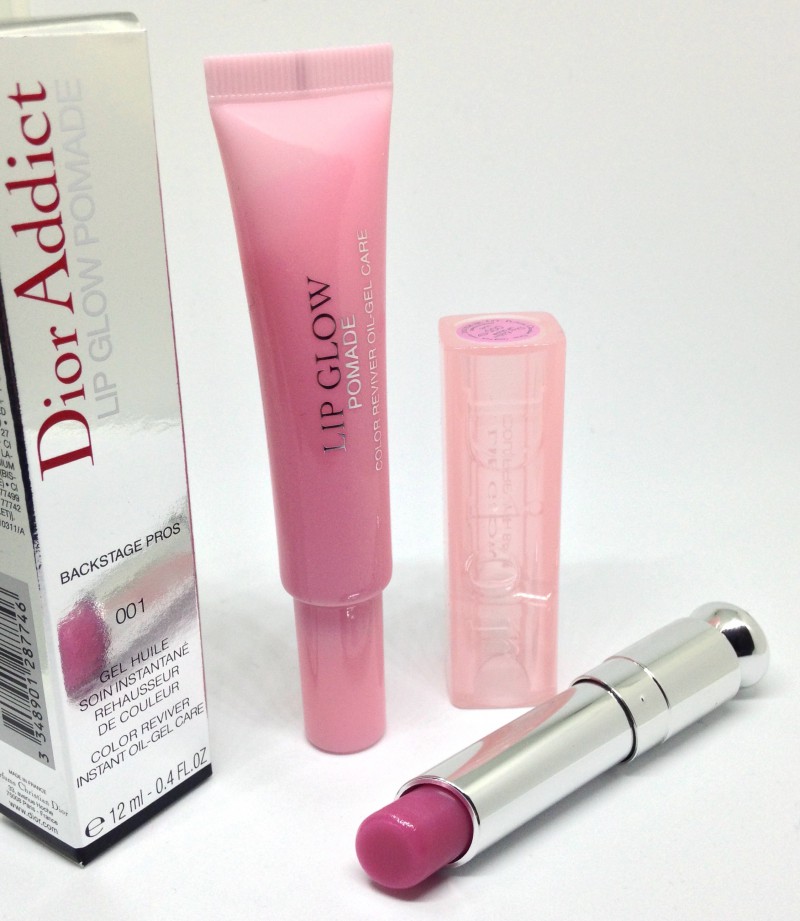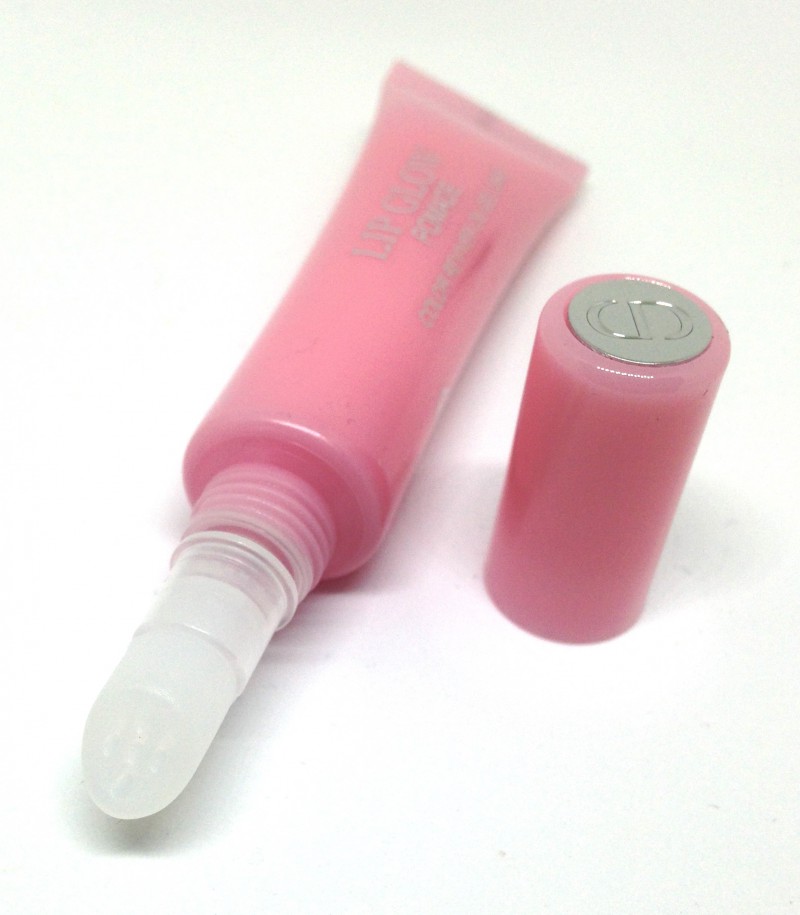 You could use this as a part of your night time routine and reap the benefits of having this pomade moisturize your lips all night long. Or use it alone or under your lipstick.
Packaged in a pale pink squeezable tube, the applicator is made of a flexible silicone for a comfortable application. The Lip Glow Pomade Colour Reviver Oil-Gel Care retails for $41.
Next, is the Lip Glow Colour Awakening Lipbalm in 005 Lilac. It is a lip balm with a pink tint, that reacts to your body's chemistry to give you a natural colour, that's entirely your own. This is what they refer to as Dior's Color Reviving Technology. It has the consistency that any lip balm would, minus the tacky/grease feel on the lips. Also similar to a satin finish lipstick.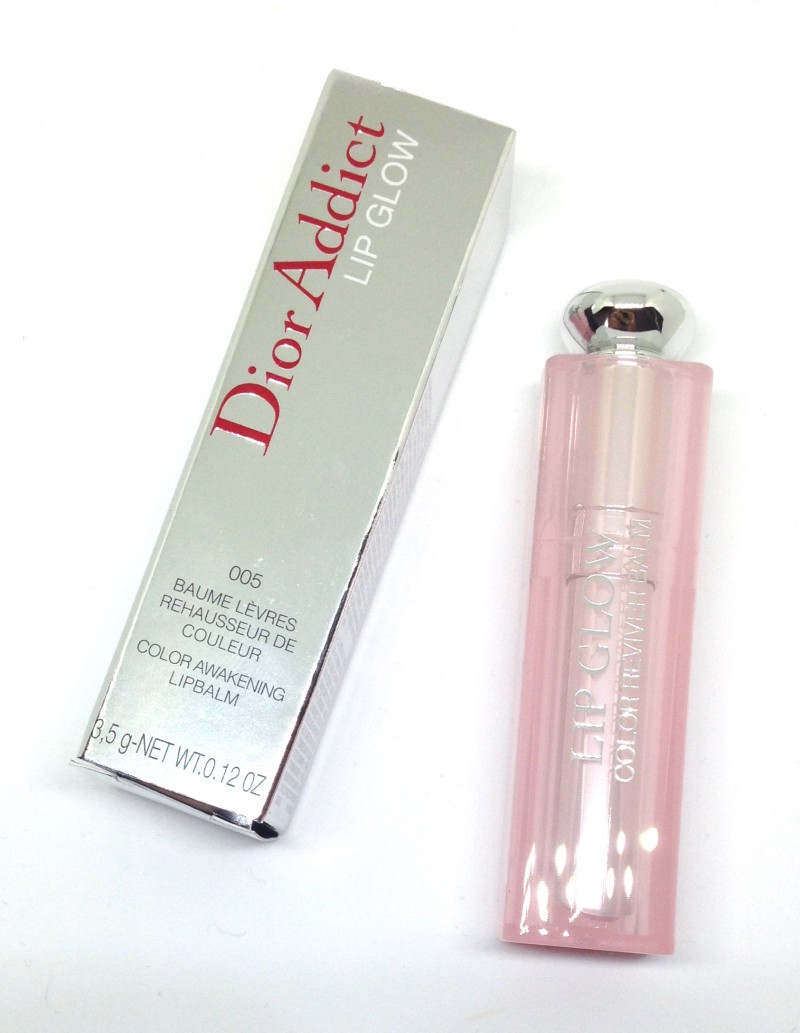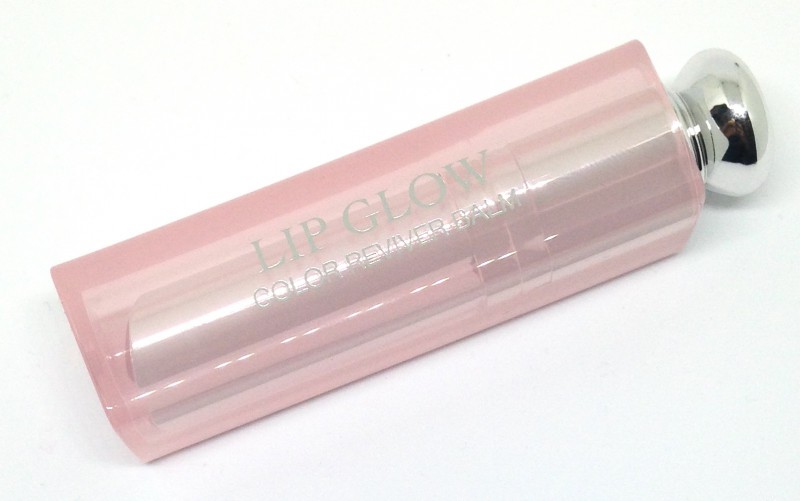 The lilac tint is more noticeable in the Lip Glow Lipbalm and has some beautiful light reflecting pigments. Although hydrating, I think the Lipbalm is more for the colour.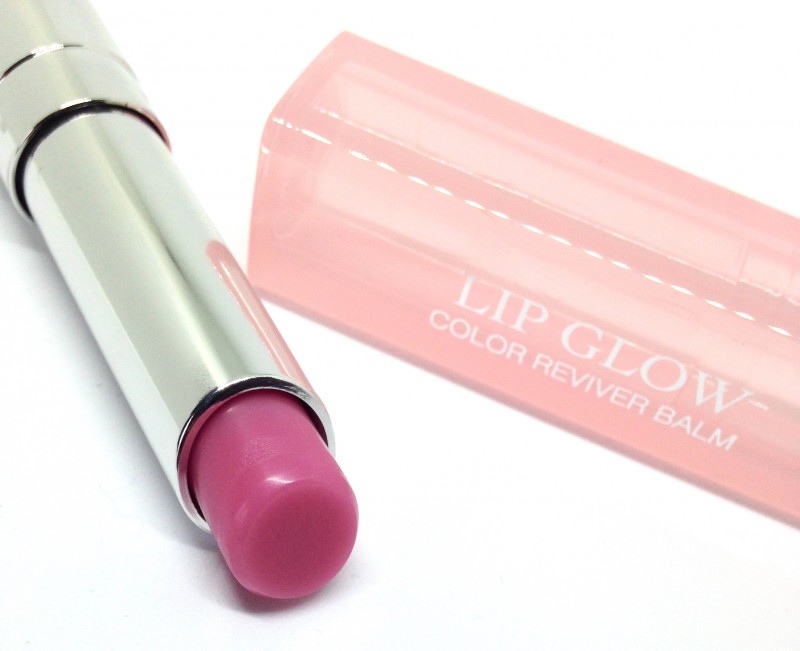 The Lip Glow Lipbalm comes packaged in the Dior Addict Lipstick packaging and retails for $41.
Swatches: Top Lip Glow Lipbalm, Bottom Lip Glow Pomade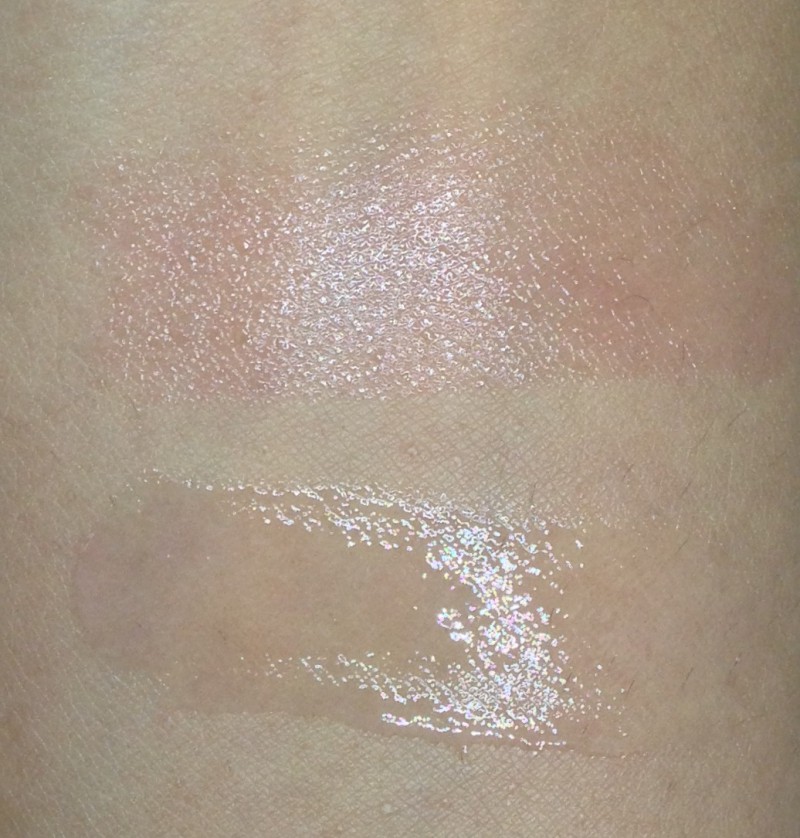 Although new and improved products are always coming in, I can see the Lip Glow Pomade being a forever staple for me. It's light, long lasting and brings a natural colour to the lips. I will also be switching with the Lip Glow Lipbalm on the days I want a beautiful lilac tint to my lips.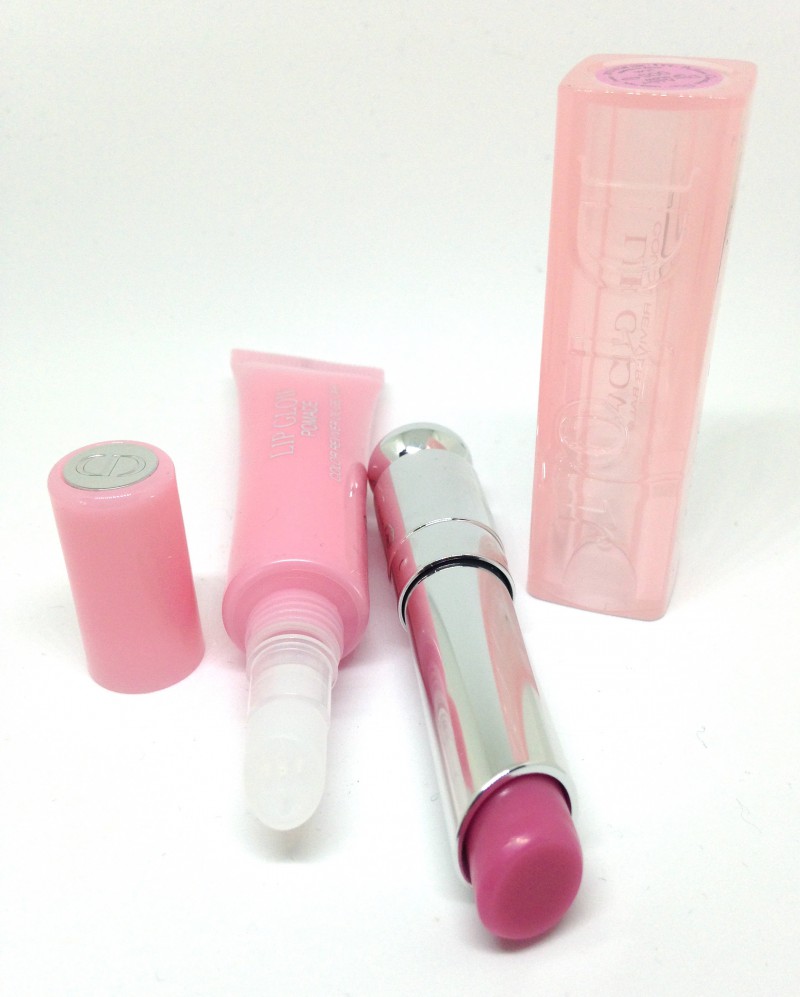 The Dior Lip Glow Pomade & Lipbalm can be purchased at Dior counters and Sephora.