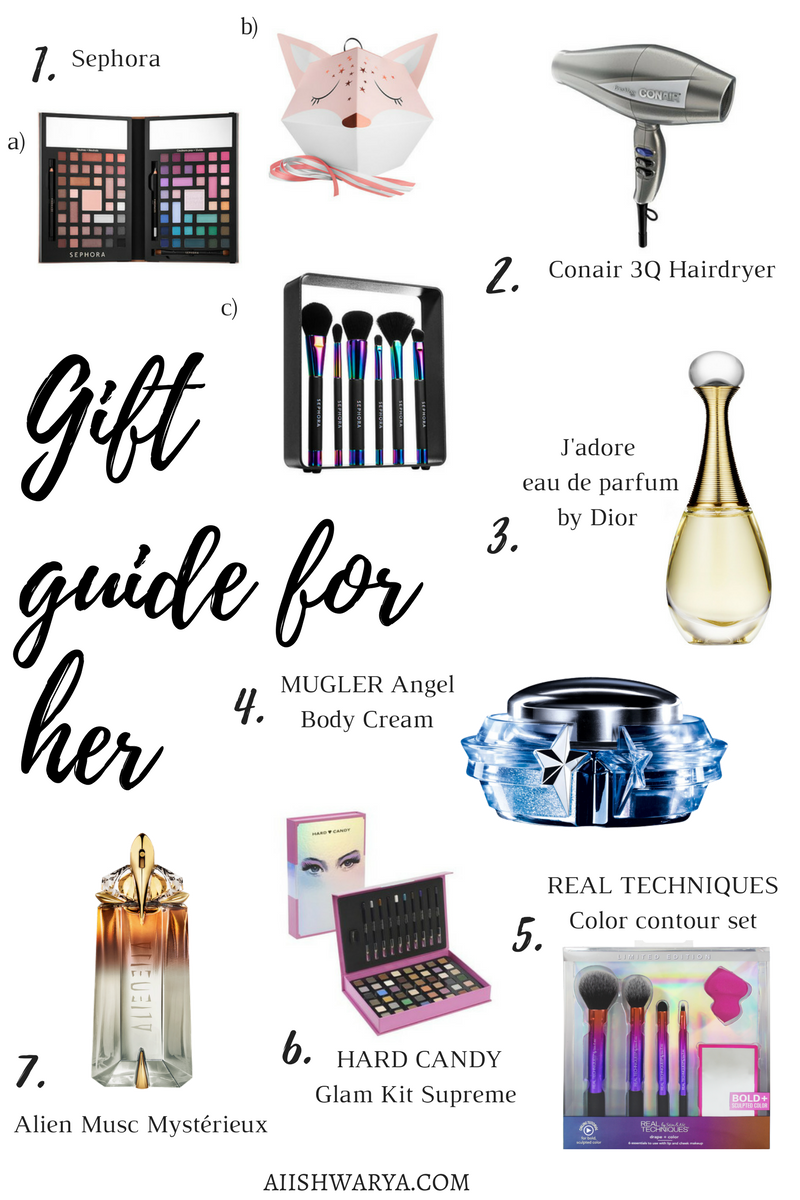 Happy December! If you're about to begin your Holiday shopping or are still looking for gifts for your loved ones. I have compiled a selection of products in a Holiday Gift Guide for Her. It could be just the right fit for those on your list. If not, they just might spark some gift ideas of your own!
1. SEPHORA /Available online or in-store at Sephora
a) Sephora Collection Color Wonderland Eye Palette $65
b) Sephora Collection la Pinata $38
c) Sephora Collection Drawn Together Magnetic Brush Set $98
2. CONAIR /Available at Shoppers Drug Mart, Walmart and other retailers where Conair products are sold.
3. DIOR /Available at The Bay, Sephora and Dior counters. 
4. REAL TECHNIQUES /Available at Rexall, PharmaPlus, London Drugs, Pharmasave, Uniprix, Jean Coutu, Pharma Choice, IDA Guardian, FarleyCo and Familiprix stores
5. MUGLER /Available at Hudson's Bay
6. HARD CANDY /Available at Walmart
7. MUGLER /Available at The Bay
I hope my Holiday Gift Guide for Her was helpful to you and I would love to hear your thoughts!