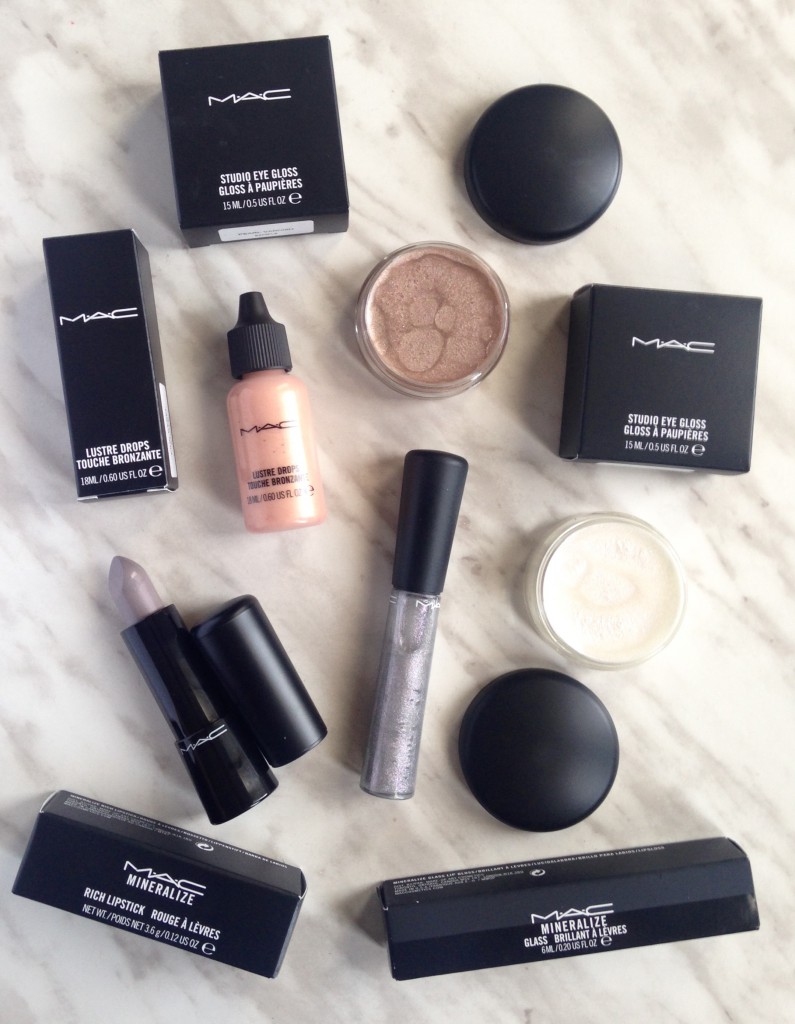 MAC Future Collection is all about luminous products. With a ton of shimmery shades, I'm glad to see futuristic makeup keeps glowing makeup looks in mind. I tried out products like the Eye Gloss and Lustre Drops, which only fueled my obsession for highlight and shimmer products. As well Mineralize Glass and Mineralize Rich Lipsticks in shades I normally wouldn't reach for.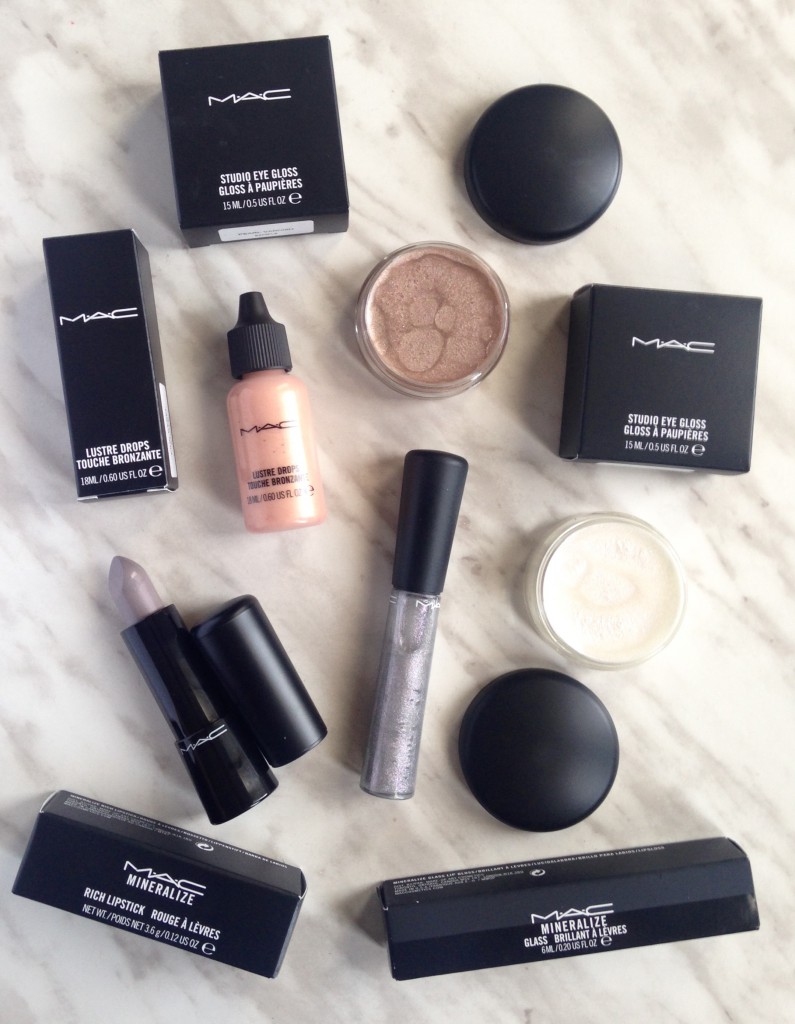 I have listed the full MAC Future collection at the end of the post.
The Future MAC Collection incorporated unique textures and enough shimmer to last a life time.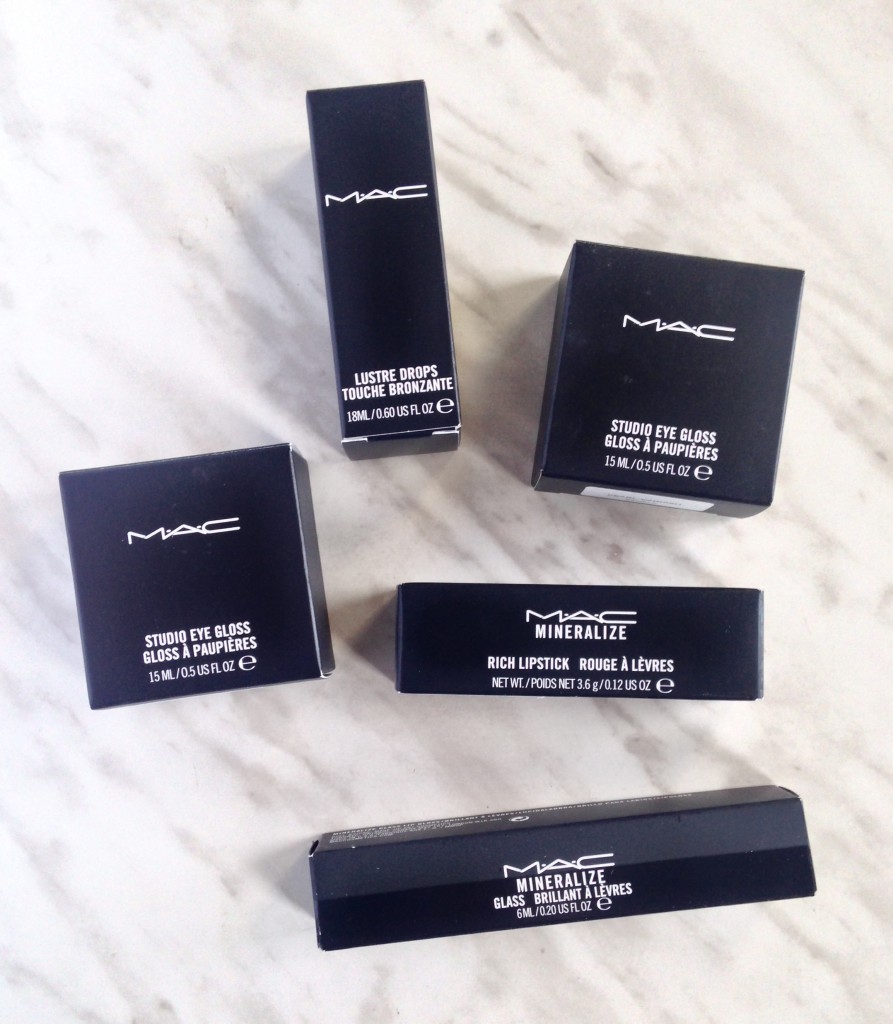 Starting off with the Mineralize Glass ($19.60 CAD), in the shade Interspatial, is a multi-colored, shimmer packed gloss.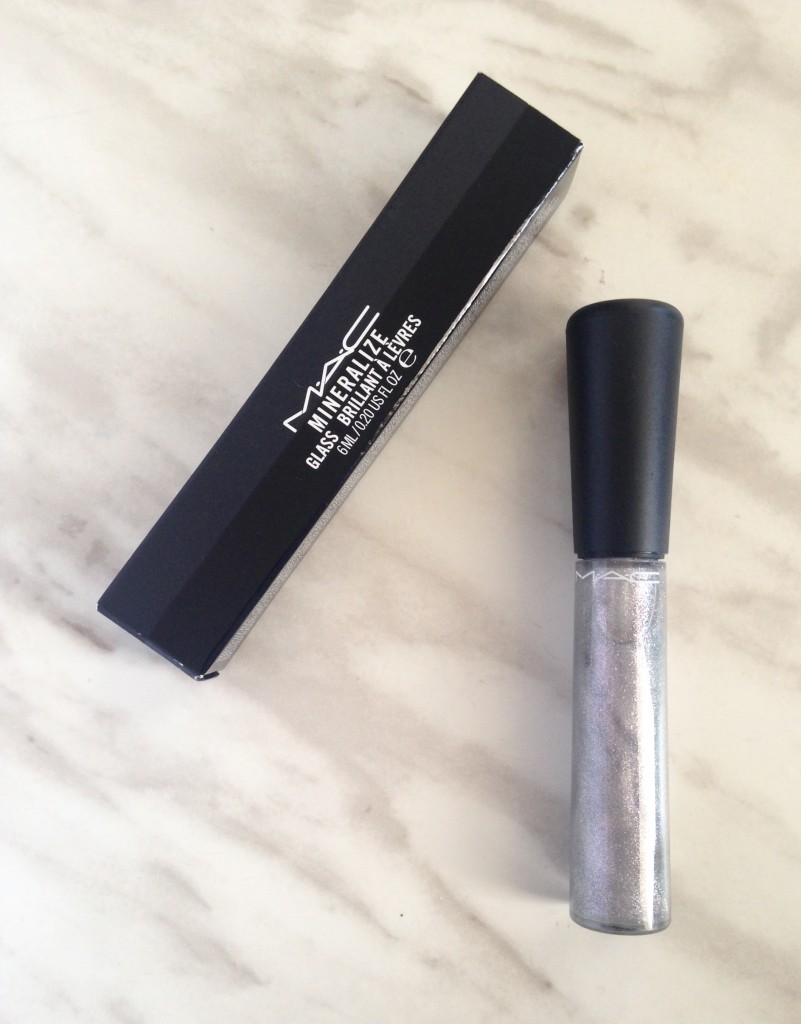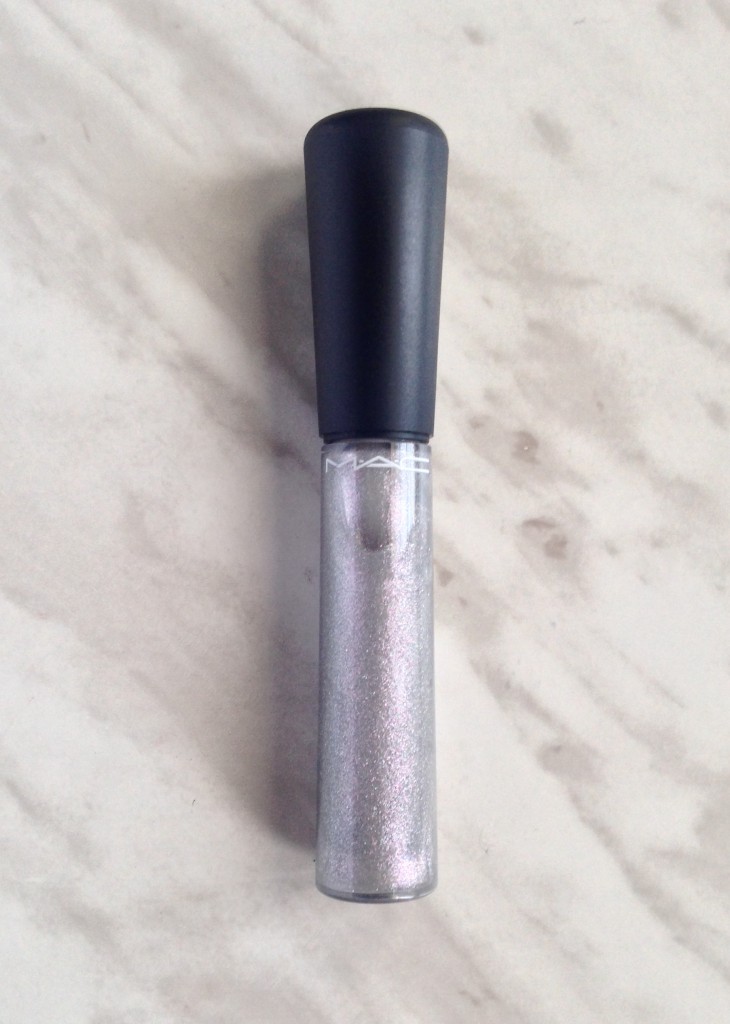 Since it is a clear gloss with glitter, it can be worn alone for a luminous look or added over top to your lip creation for a dewy pout. Although a glitter it is not at all overpowering, subtle enough to be worn on its own during the day. Another absolutely beautiful Mineralize Glass is the Anti-Reality shade, which is the perfect barely even there shade.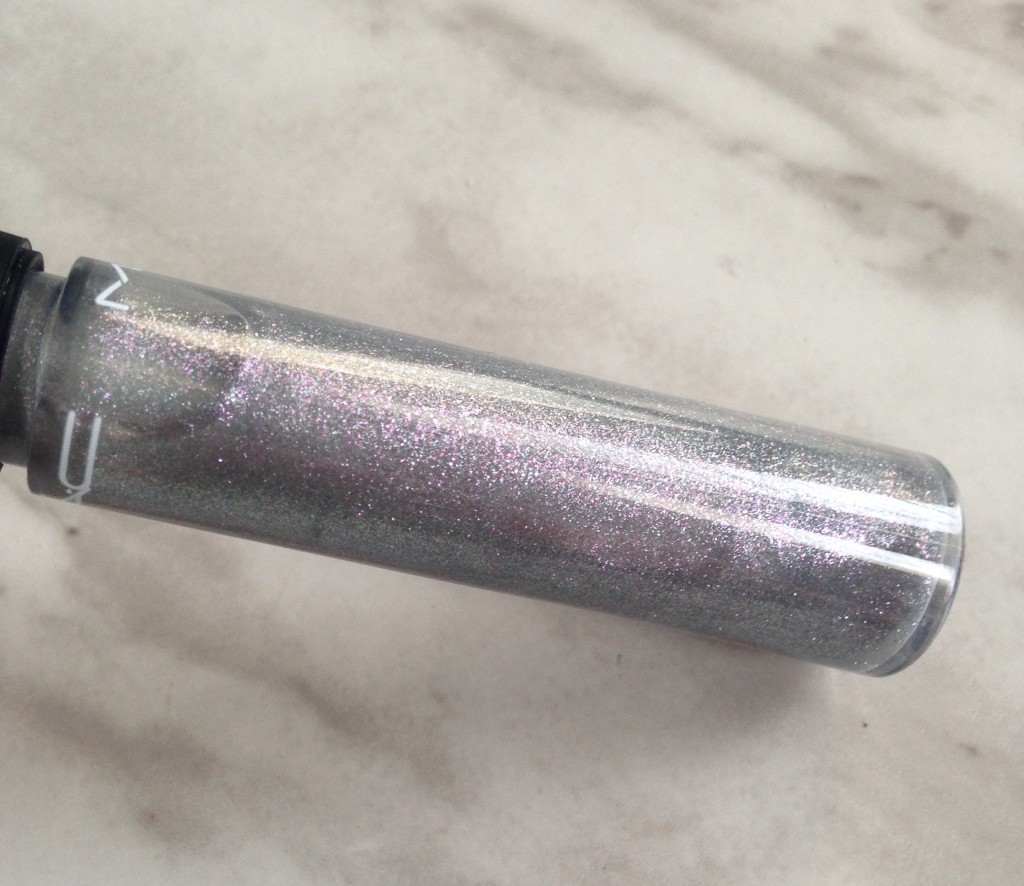 The Mineralize Rich Lipsticks ($19.60 CAD) are available in 5 luminous shades that glide on even more smoothly than MAC's original Lipsticks.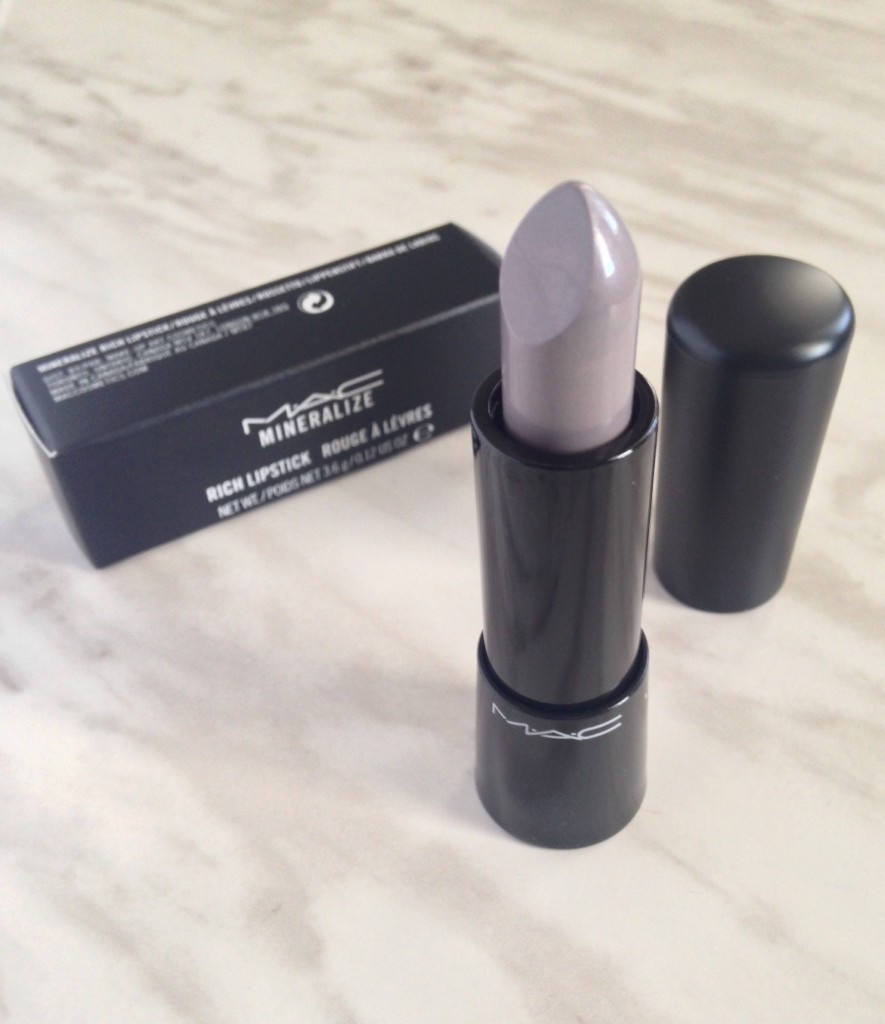 I tried out Ionized, which is a grey shade with blue undertones. It has a creemsheen finish with semi-opaque coverage. Like most creemsheen lipsticks it isn't long wearing but the gorgeous colour makes up for it.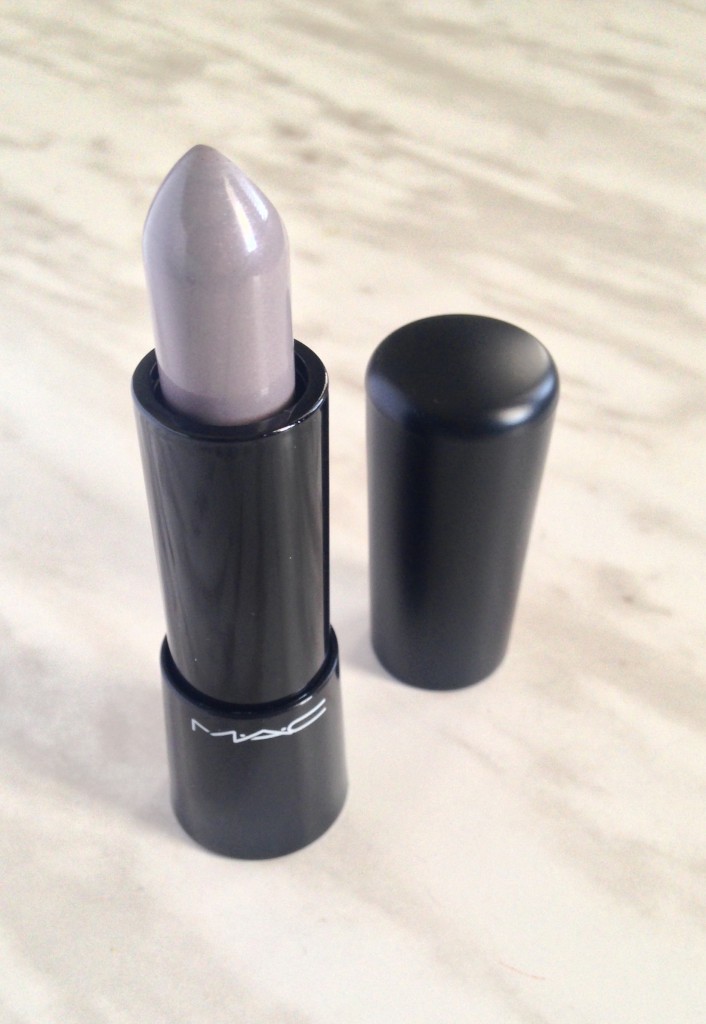 This was the very first time I tried MAC Studio Eye Gloss ($26), which from Instagram I've seen has been used to create editorial looks. I was just unsure how a gloss would feel on my eye lids. The two shades I tried are Lightly Taupe and Pearl Varnish.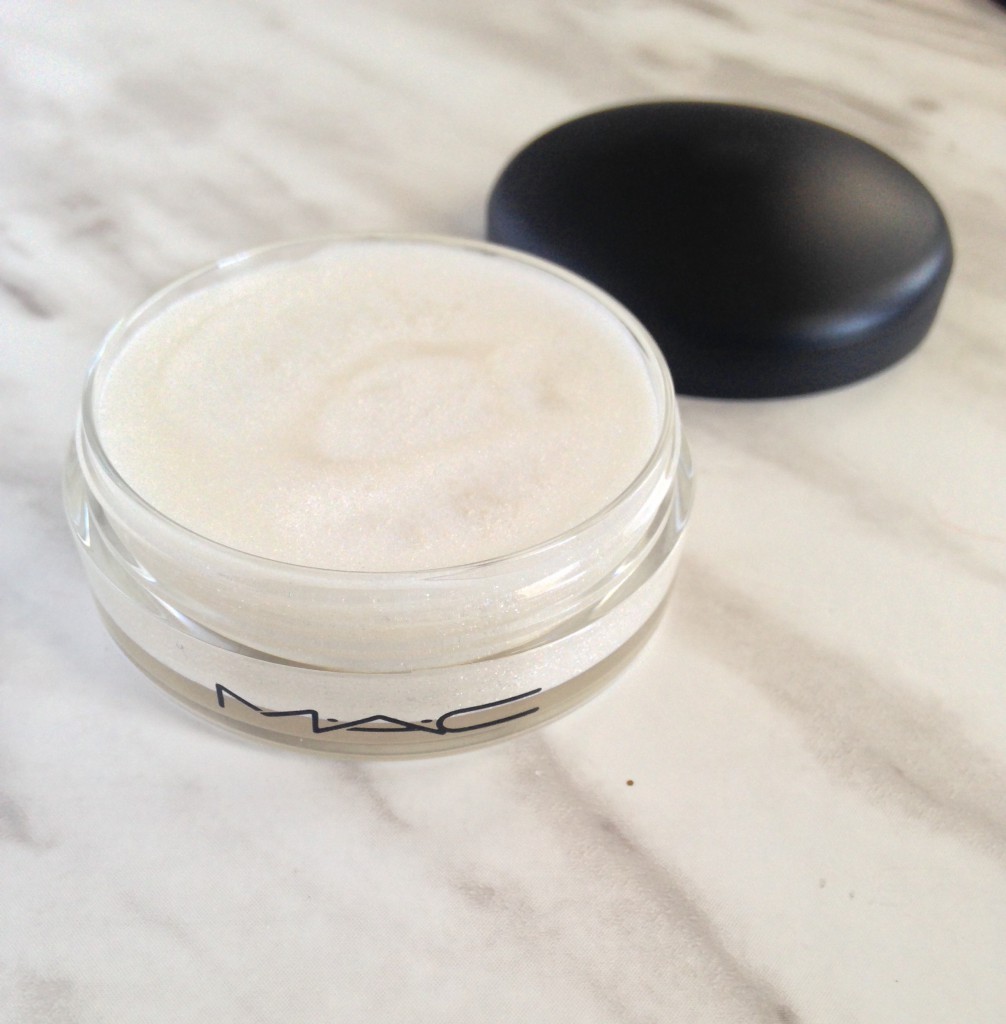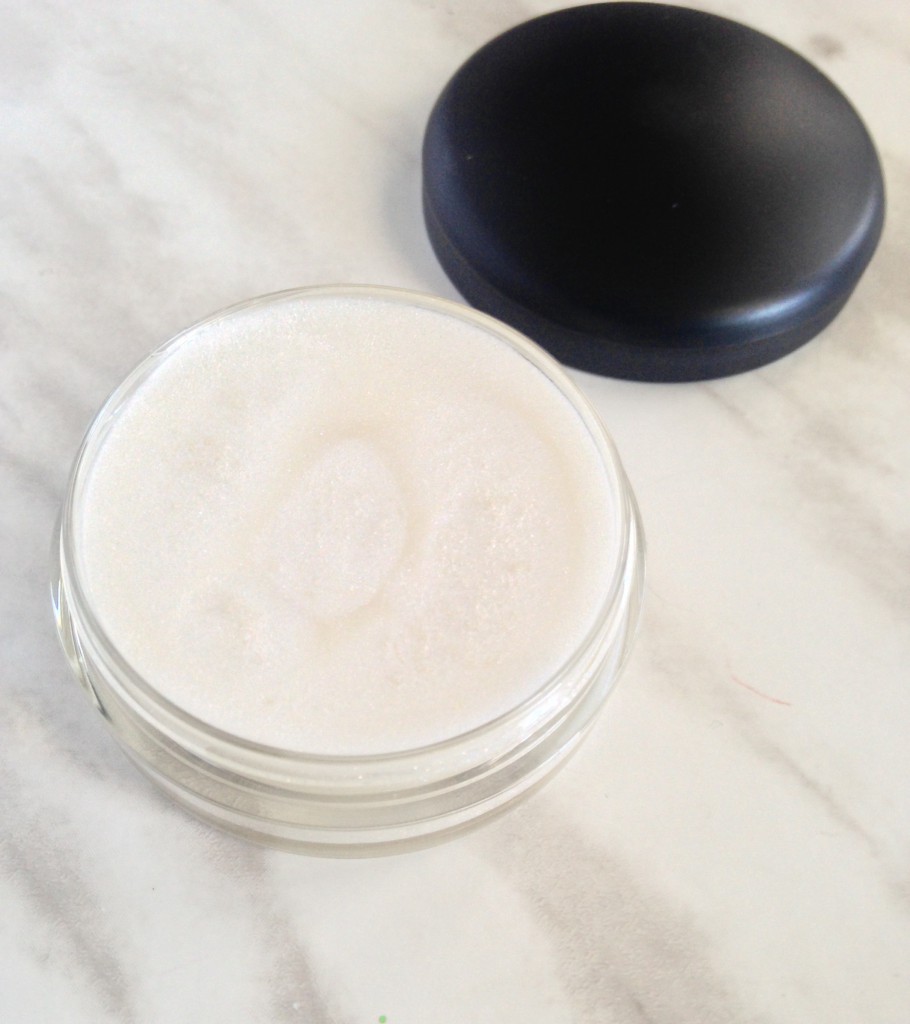 Lightly Taupe is a beige, shimmer shade. Pearl Varnish is a white shade with multicolored shimmer, that applies as a clear gloss.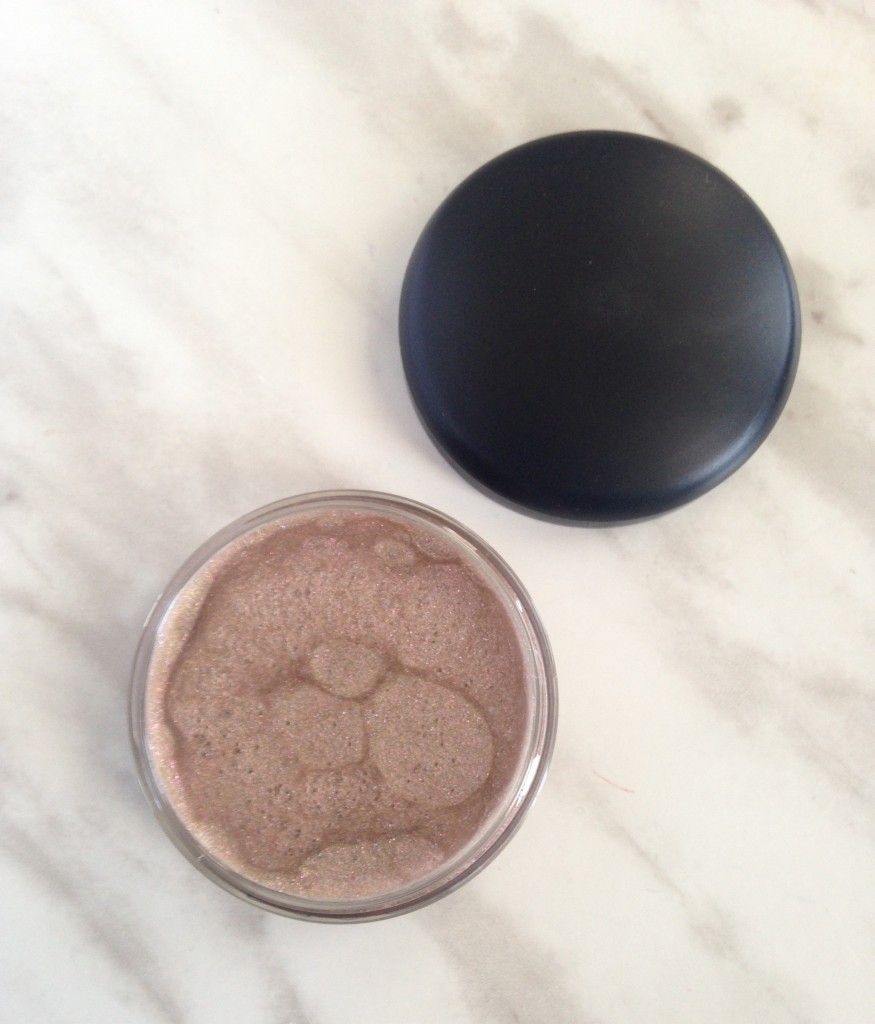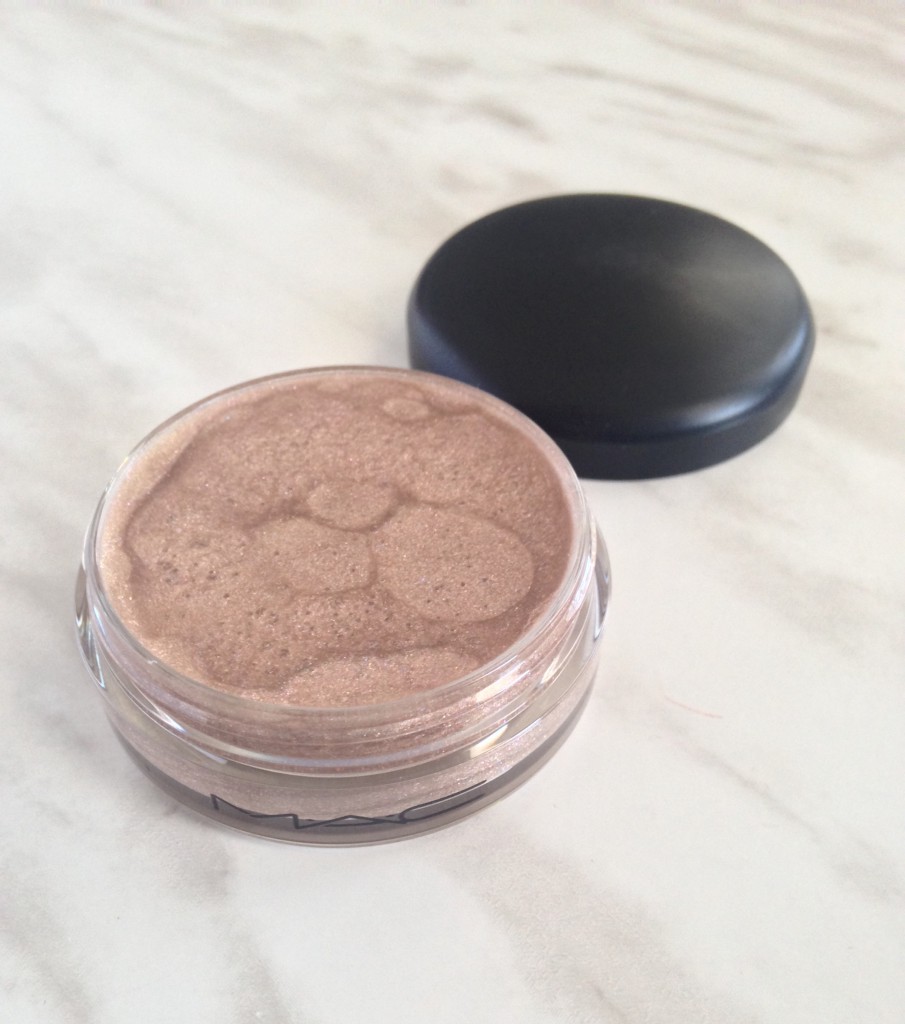 To apply the Eye Gloss, I find either your fingertips or a silicone applicator are easiest to use. Once applied to your lids the Studio Eye Gloss won't budge. Initially it is tacky but after a while it sets. I avoided extending the product too far off from my eye lid to prevent discomfort. The Studio Eye Gloss works best alone, I added shadows over top to see how it layers and it caused it to crease. The shades are absolutely stunning when the light hits them.
Lastly, but definitely my favourite is the Lustre Drops in Pink Rebel ($17.50 CAD).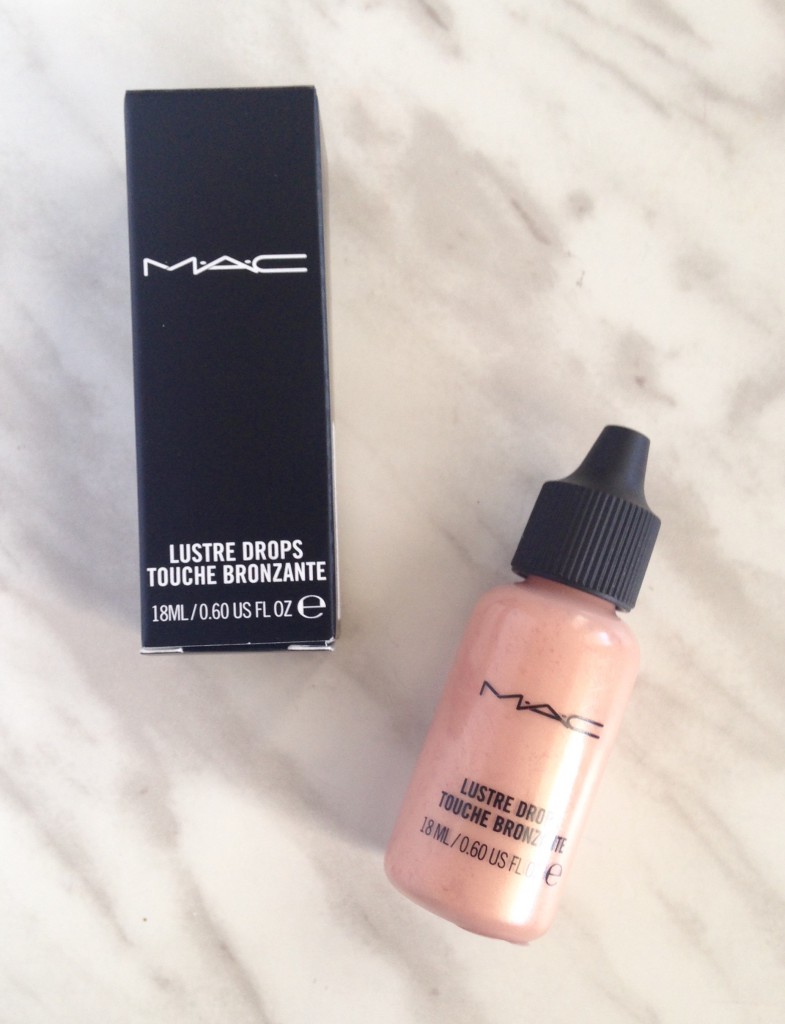 I have an obsession for liquid highlighters because they work best on dry skin. Pink Rebel is a pink shade with gold pearl shimmer. The Lustre Drops come packaged in squeezable bottles that dispense the product perfectly through its narrow nozzle. A little product goes a long way and the product blends into the skin with ease. It leaves behind a gorgeous sheen. A definite must have!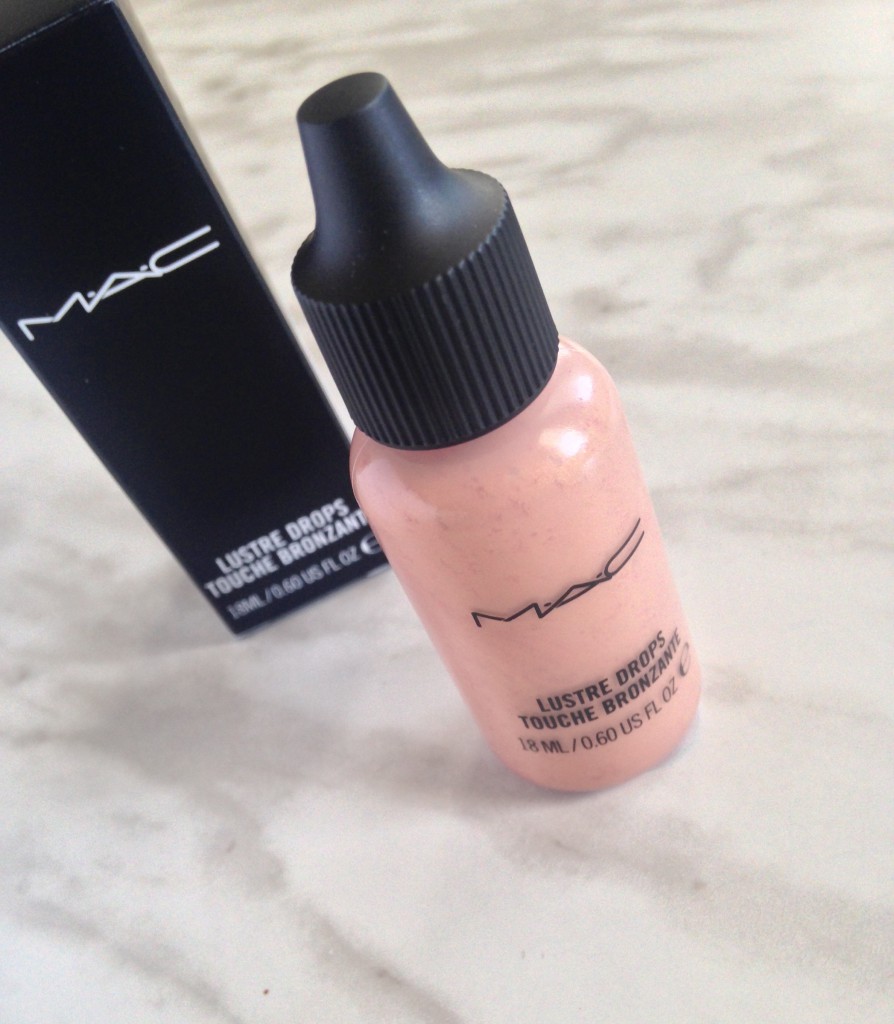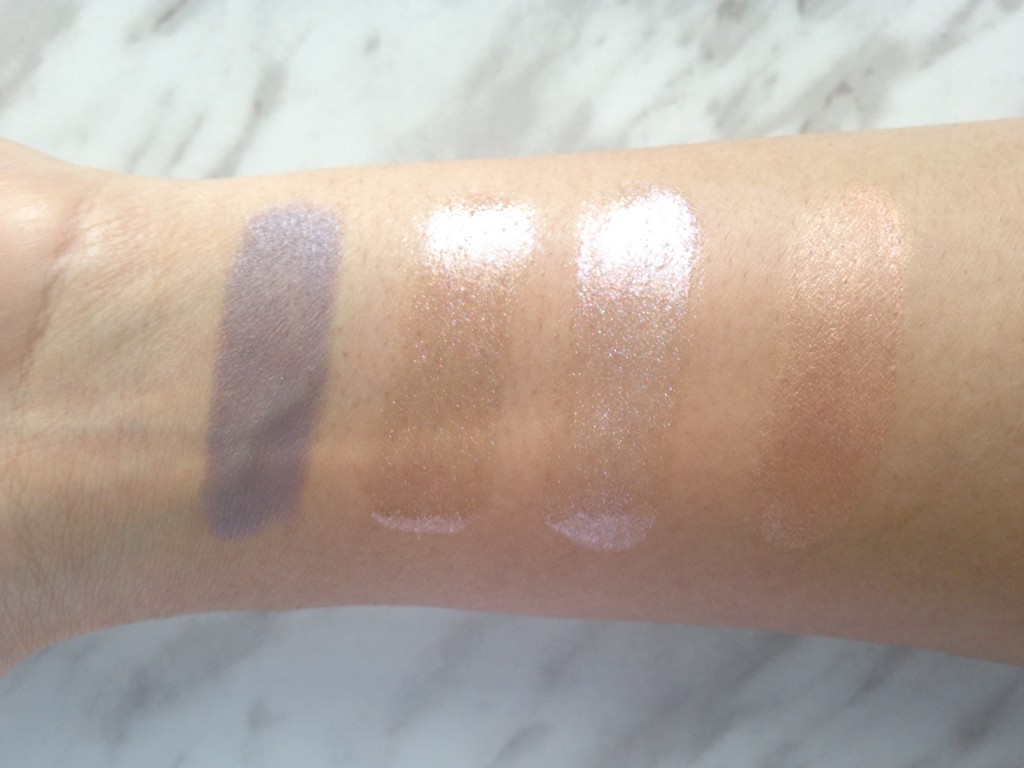 L-R: Interspatial, Lightly Taupe, Pearl Varnish, Pink Rebel
The MAC Future Collection incorporates a ton of luminosity. Their Mineralize Skin Finish and Mineralize Eye Shadow are just some others that absolutely stand out to me as well!
STUDIO EYE GLOSS $26.00 CAD
Pearl Varnish

White gloss with pearl
STUDIO EYE GLOSS $26.00 CAD
Lightly Tauped

Light beige gloss with pearl
MINERALIZE LIPSTICK $27.00 CAD
LUSTRE DROPS $25.00 CAD
Pink Rebel

Soft pink champagne
MINERALIZE GLASS $27.00 CAD
Inter-Spatial

Silver with multi-colour pearl
MINERALIZE LIPSTICK | $27.00 CAD
Super Nova

Cool off-white

Ionized

Metallic silver

Cybernaut

Neutral pink

Touch the Earth

Mid-tone taupe

Meta-Fabulous

Soft peach
MINERALIZE GLASS | $27.00 CAD
Inter-Spatial

Silver with multi-colour pearl

Telegenius

Soft peachy pink with pearl

The Zone

Dirty mauve with pearl

Anti-Reality

Soft white with pearl
LUSTRE DROPS | $25.00 CAD
Barbados Girl

Rose gold bronzer

Pink Rebel

Soft pink champagne
STUDIO EYE GLOSS $26.00 CAD
Lightly Tauped

Light beige gloss with pearl

Pearl Varnish

White gloss with pearl
MINERALIZE EYESHADOW X 4 | $55.00 CAD
Dark Energy

Metallic silver / teal iridescent / metallic blue / black with pearl

Full Orbit

Creamy white / dirty olive / deep grey / soft brown with pearl

Nano-Nude

Warm beige / neutral beige / soft caramel / gold with pearl
MINERALIZE SKINFINISH | $37.00 CAD
Otherearthly

Soft brown / soft pink / silver

Warm Rose

Pastel pink with pink reflects
MINERALIZE BLUSH | $32.00 CAD
Ray Beam

Soft pink

Cosmic Force

Dirty nude
TECHANKOHL LINER | $20.00 CAD
Graphblack

Rich graphic black

Sterling Silver

Silver
STUDIO NAIL LACQUER | $14.00 CAD
Sweet Potion

Soft beige nude (Cream)

Moonday

Clear with silver pearl (Pearl)
I hope you enjoyed this post! 🙂
Aishwarya