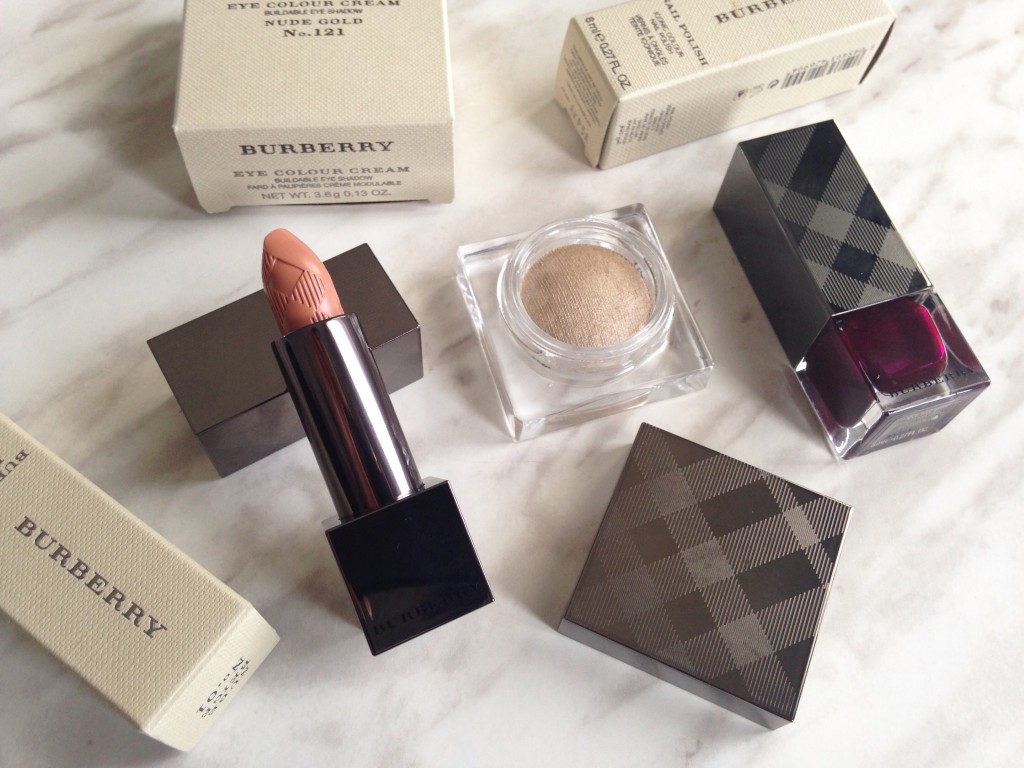 One of the most awaited collections in my books, definitely has to be, the Burberry Spring 2016 Functionregalia Collection. I really feel it has the perfect selection of functional shades without an overwhelming amount of products. You'll really fall in love with every single product in this collection.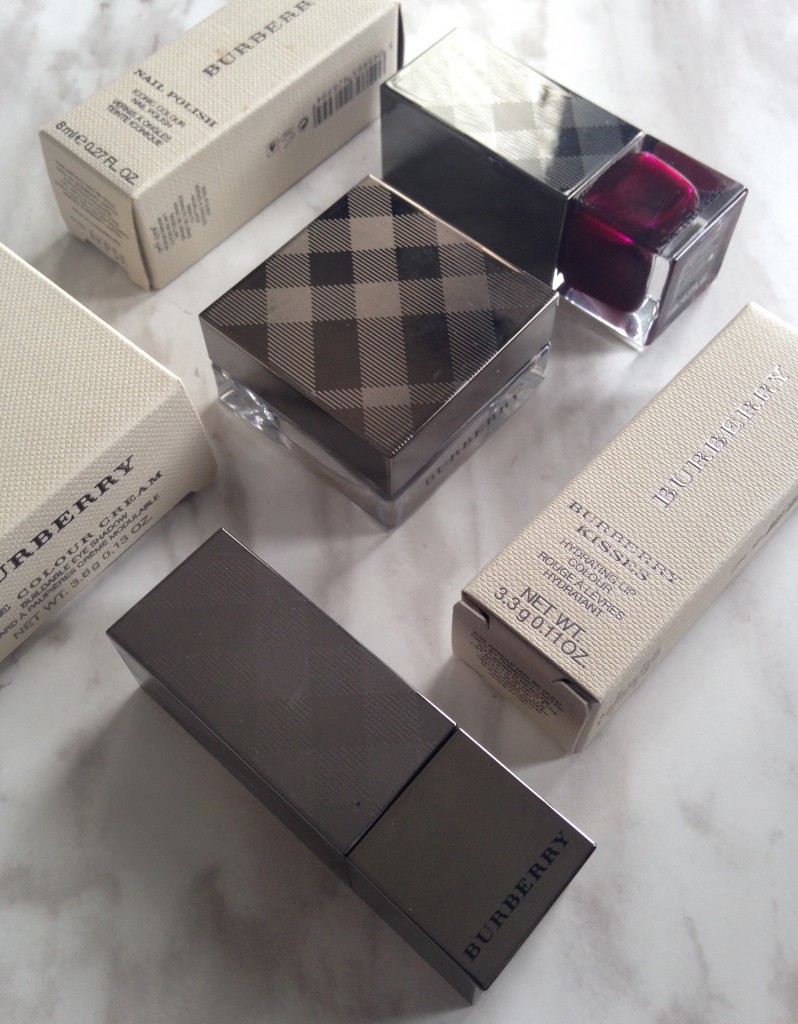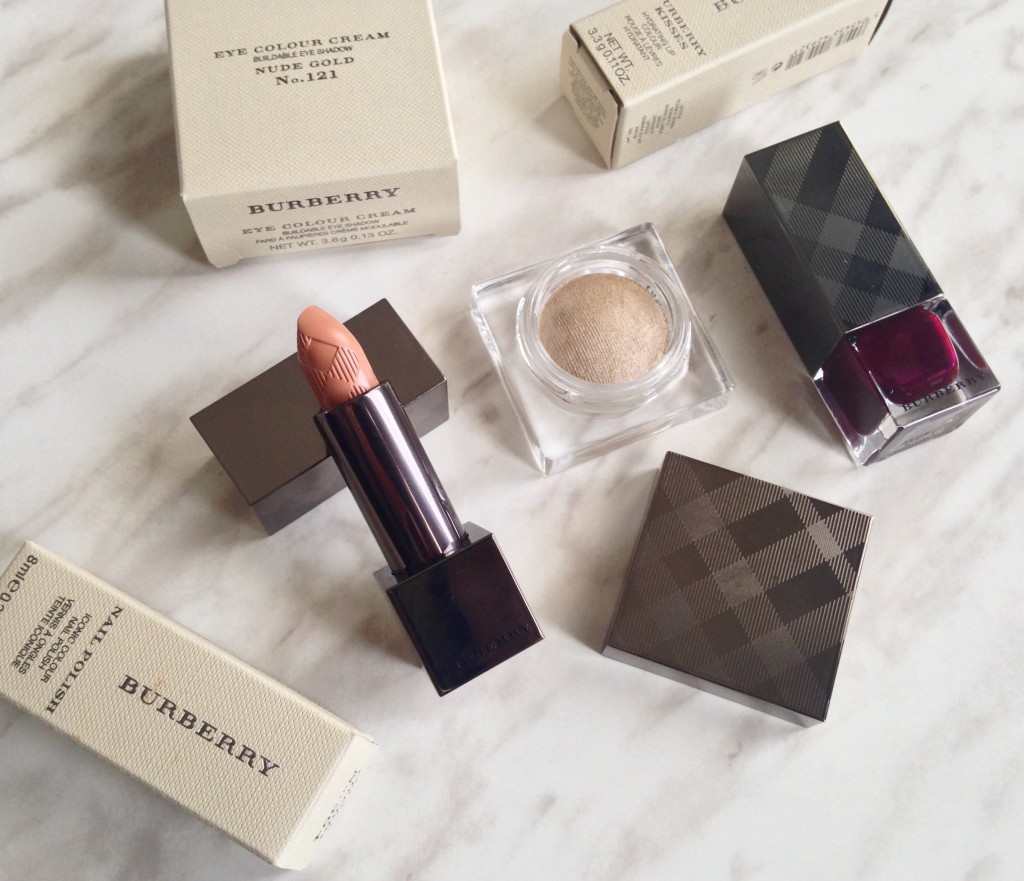 Each product in the Functionregalia Collection comes in beautiful, reflective gunmetal packaging, with Burberry's stripes on their lids.
I tried out Burberry Kisses Lipstick, Eye Colour Cream and Black Cherry nail polish. (I have included details of the full collection at the end of the post.)
The 
Burberry Kisses lipstick
in the shade Nude Beige No. 01, is a nude-brown, The colour is a beautiful day time shade and can easily be built up to your liking. The lipstick glides on buttery smooth and has a somewhat satin finish. The lipstick itself has the same signature Burberry print engraved into it. It is priced at 
$36.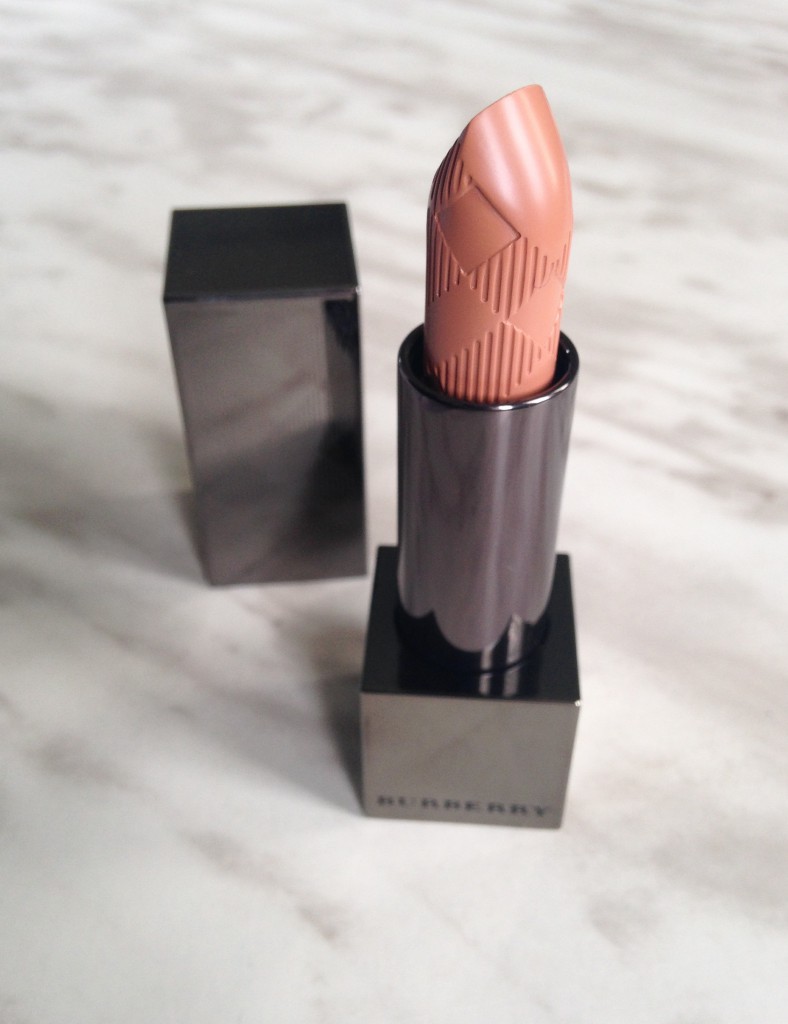 The
Burberry Eye Colour Cream
is a softly packed, cream shadow. I tried out the shade Nude Gold No. 121 (limited edition), which is a cross between a champagne and gold shade.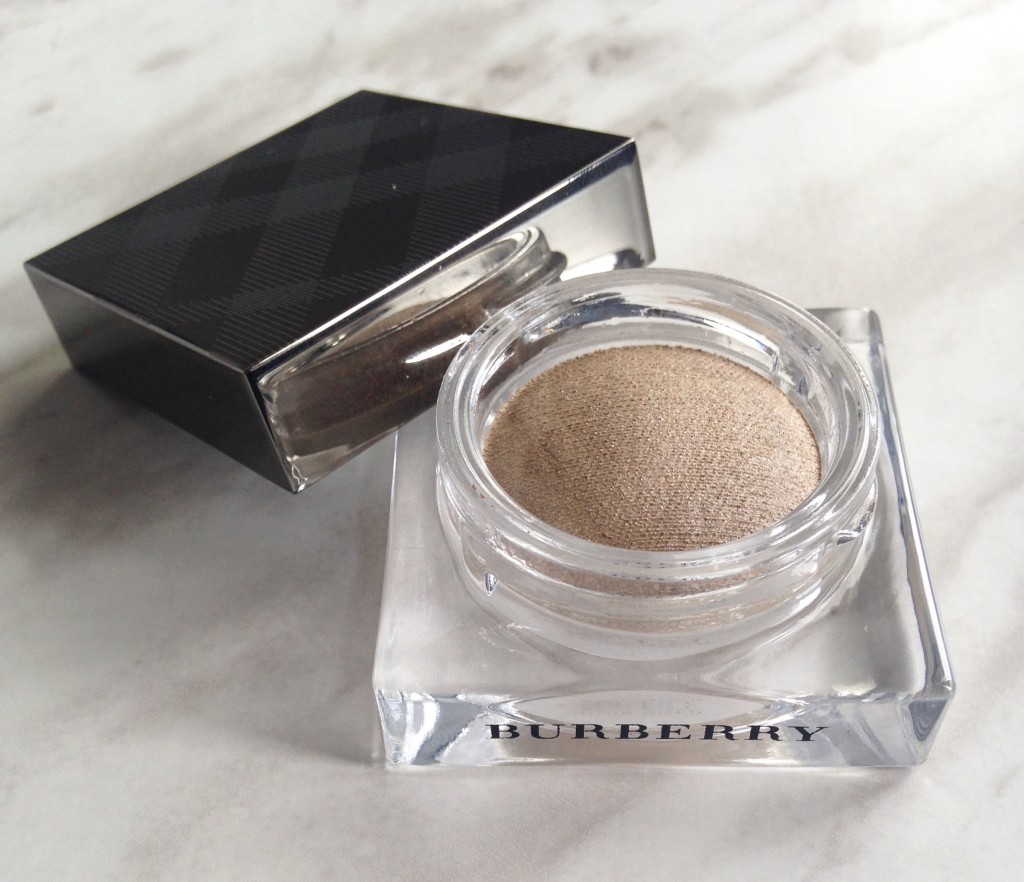 A very versatile shade as it can be used to create so many different looks. It immediately brightens the eye area and has long holding power. Even though it is cream based, creasing is not a problem. The Eye Colour Cream comes packaged in a glass pot, with the signature striped lid. A small convenient brush with a storing cap accompanies the shadow. It retails for 
$34.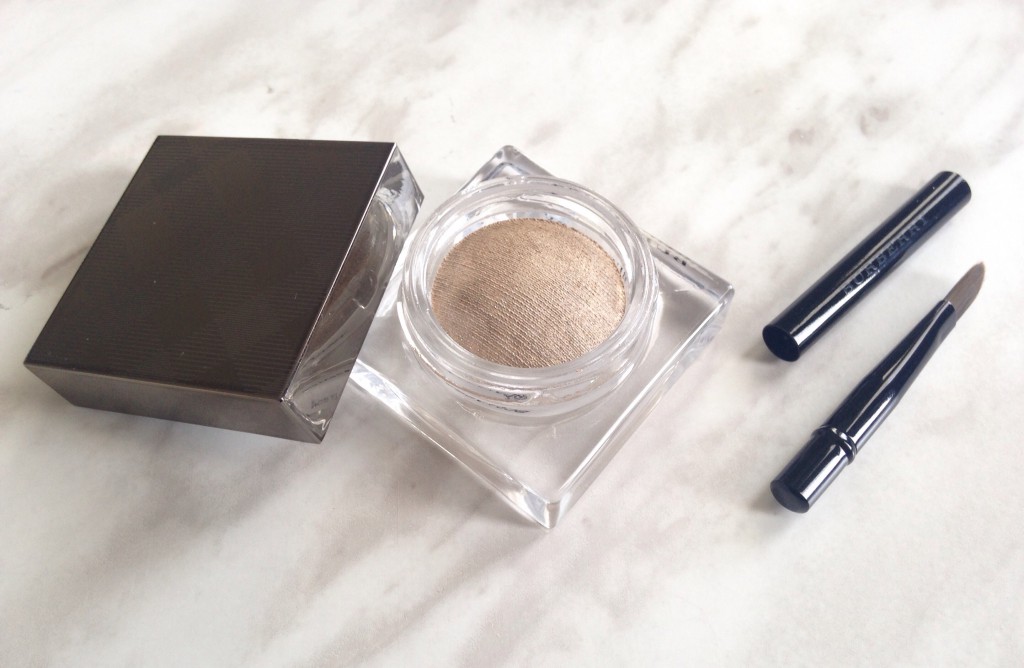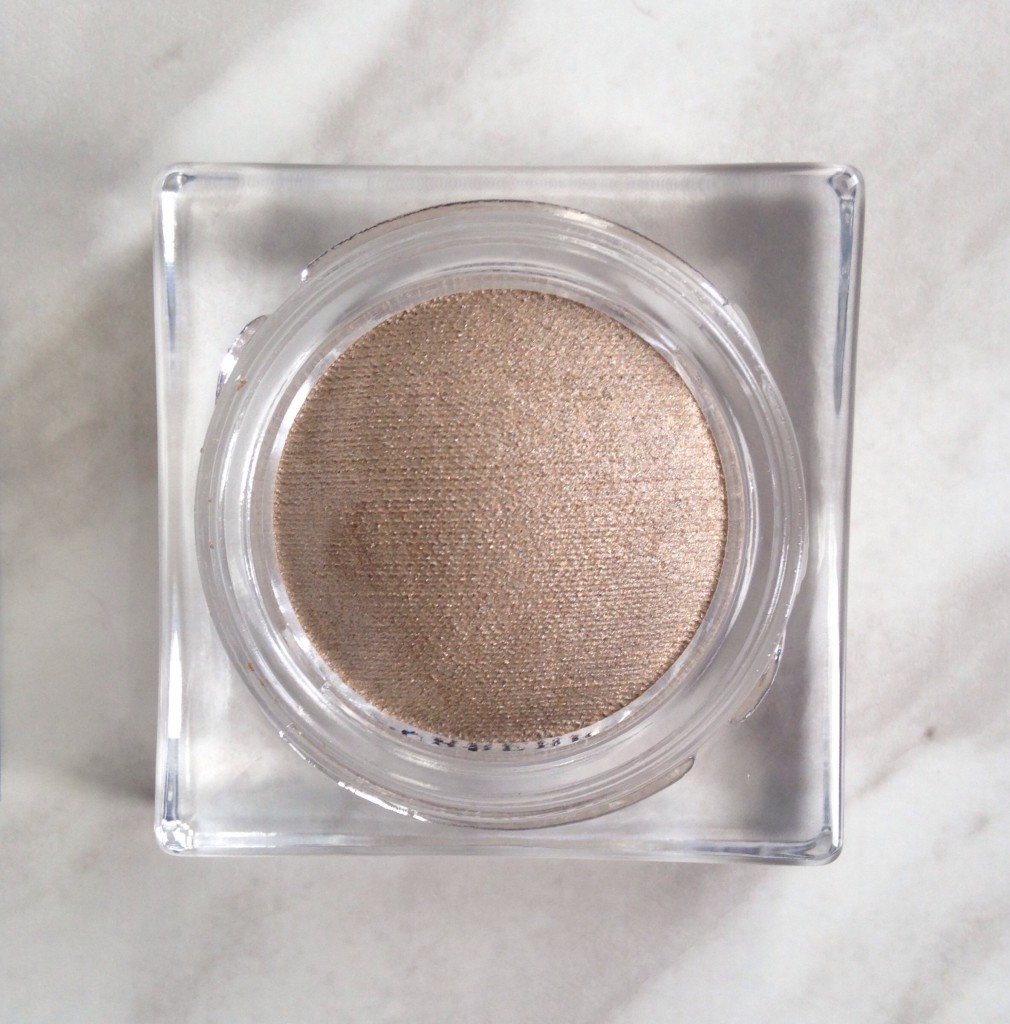 The nail polish comes packaged in a glass bottle, with a gunmetal lid that when removed, reveals a twistable nail polish applicator. Black Cherry is long lasting, as I haven't seen any chips, even on the 4th day of wearing it.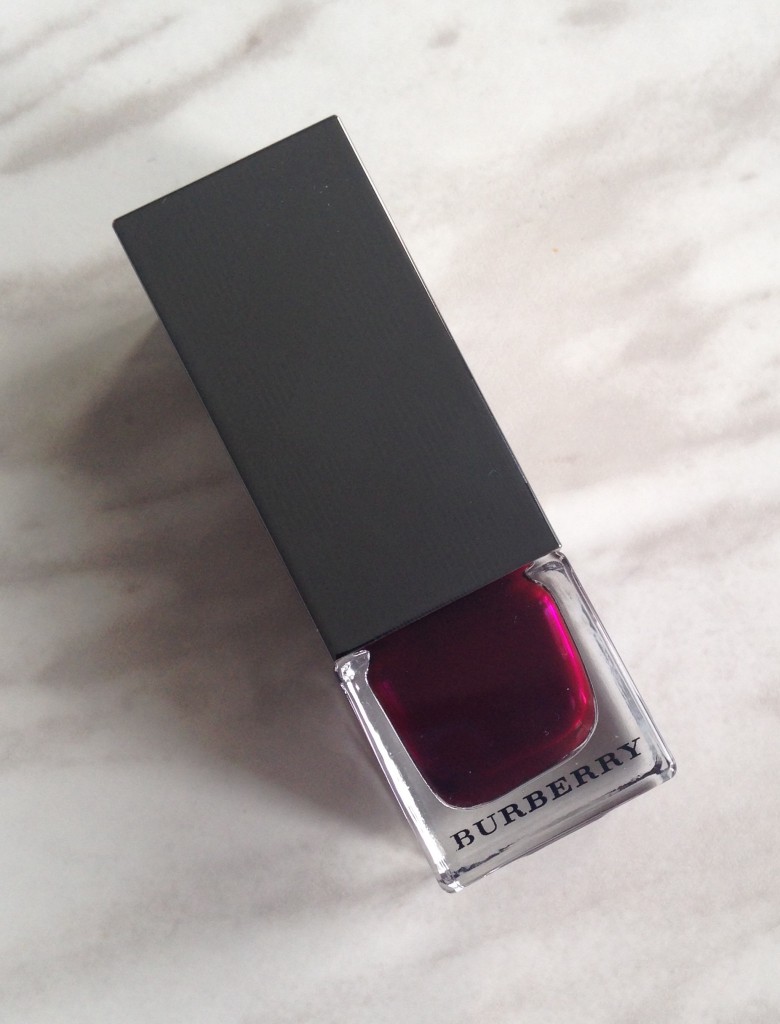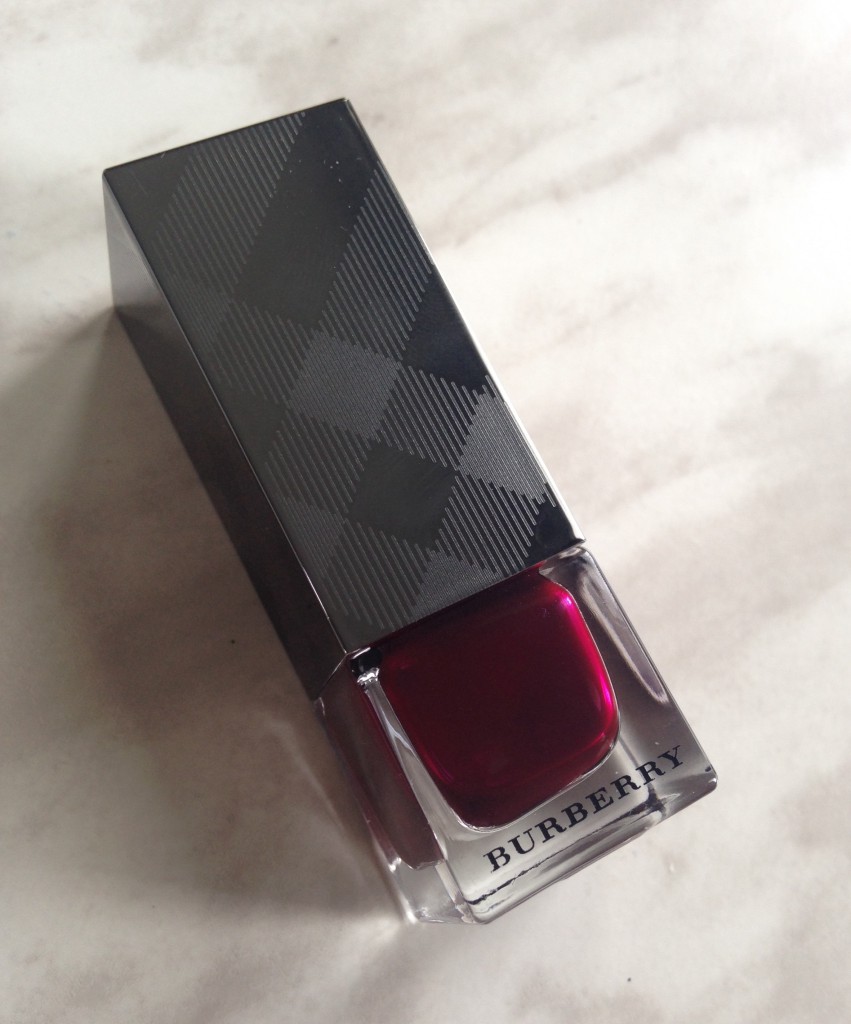 Aside from Burberry's Collection being luxe, it is also really functional. I have use for each of the products and they are a great addition to my makeup collection, rather than being repetitive and multiples of existing products I own.
Spring/Summer 2016 Runway Palette – White No. 01 Limited Edition $72.00
Spring/Summer 2016 Runway Palette – Nude Gold No. 02 Limited Edition $72.00
Face Contour – Medium No. 01 $39.00
Face Contour – Dark No. 02 $39.00
Fresh Glow Highlighting Luminous Pen – Nude Radiance No. 01 $39.00
Fresh Glow Luminous Fluid Base – Nude Radiance No. 01 $54.00
EYES Eye Colour Cream – Nude Gold No. 121 Limited Edition $34.00
Eye Colour Cream – Charcoal No. 114 $34.00
LIPS Lip Velvet – Oxblood No. 437 $38.00
Burberry Kisses – Nude Beige No. 01 $36.00
NAILS Nail Polish – Optic White No. 440 Limited Edition $23.00
Nail Polish – Black Cherry No. 304 Limited Edition $23.00
Nail Polish – Stone No. 104 $23.00
Burberry's Spring/Summer 2016 Collection is available at selected Nordstrom and Hudson's Bay, Sephora Mississauga, online at thebay.com, sephora.ca and burberry.com. I would love to know if you picked up any pieces for yourself from this collection. 🙂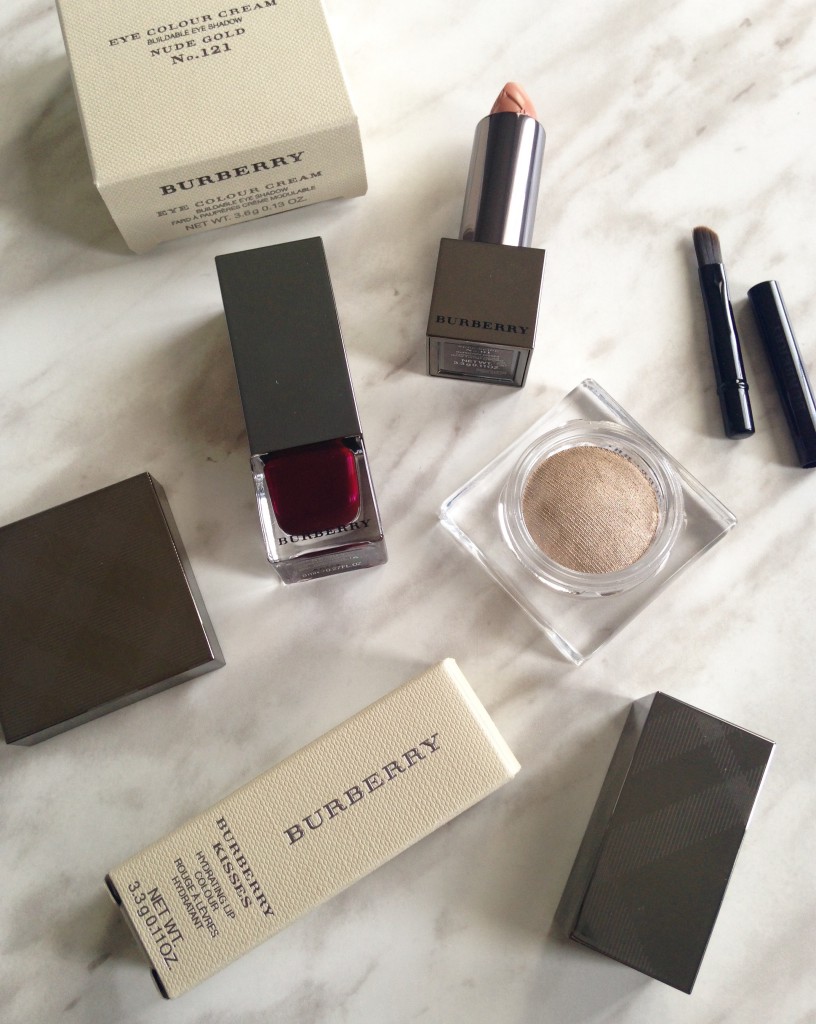 Aishwarya