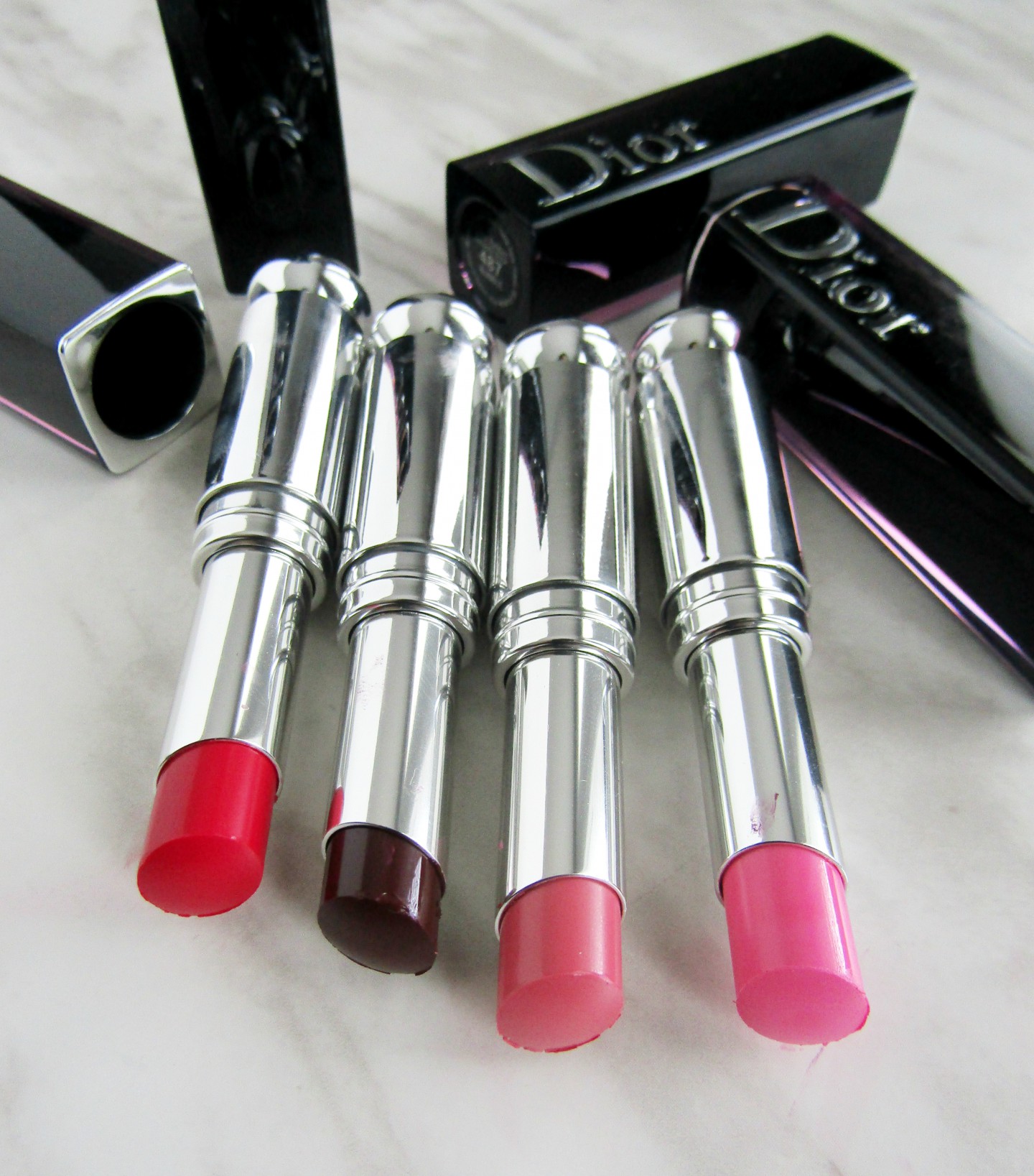 Meet the Dior Addict Lacquer Stick. The latest addition to the Addict lipstick range.
Available in 18 shades, the line is divided into four shade groups.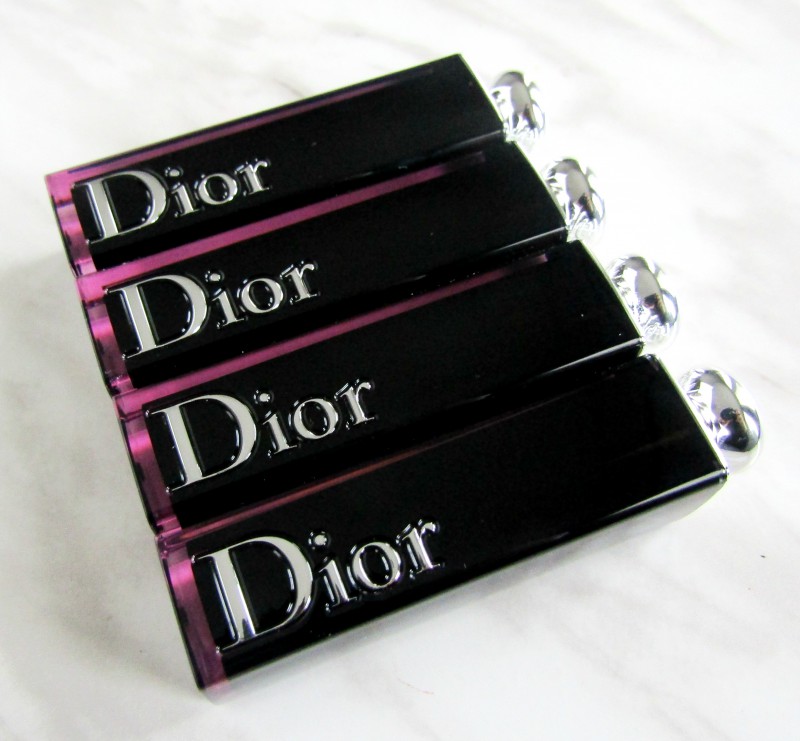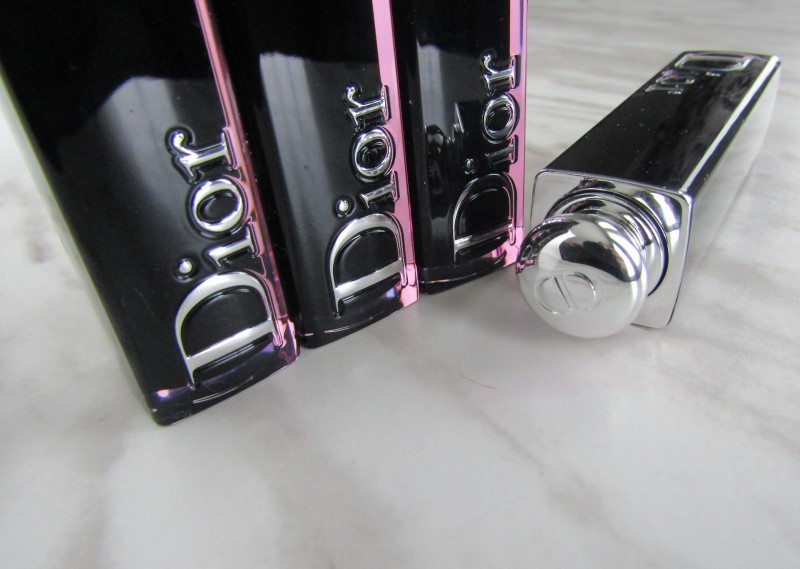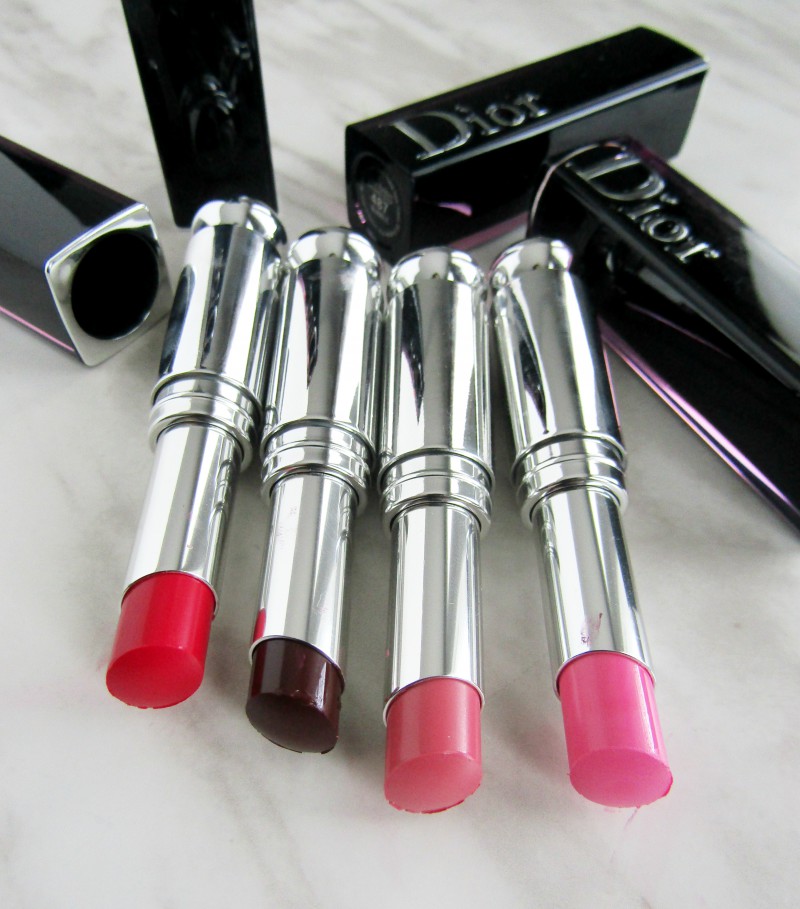 These gorgeous lipsticks come encased in the same tubes as the originals but Dior has added black lids that have a hint of purple. The actual lipstick tube remains the same. Which I hope is the case, forever! The names of each shade are written on the lids and not at the base of the lipstick, so keep them side by side (before you mix them up like I did).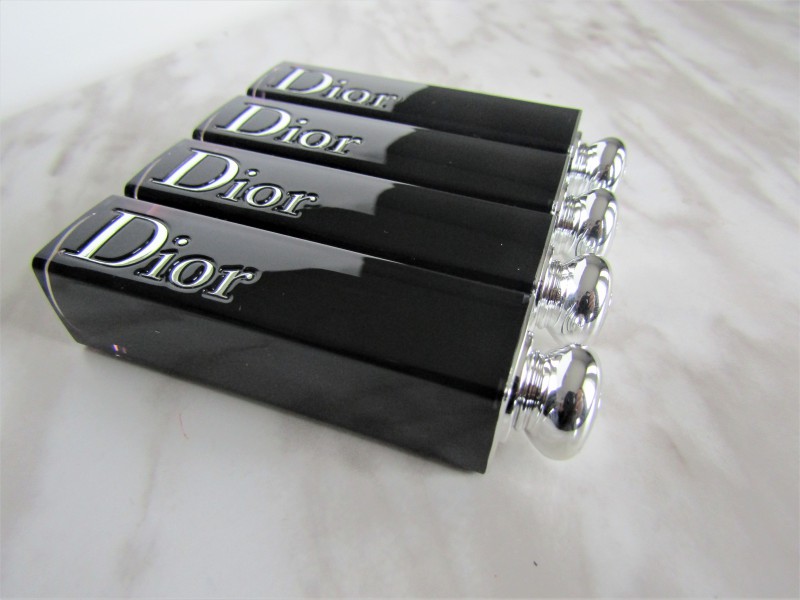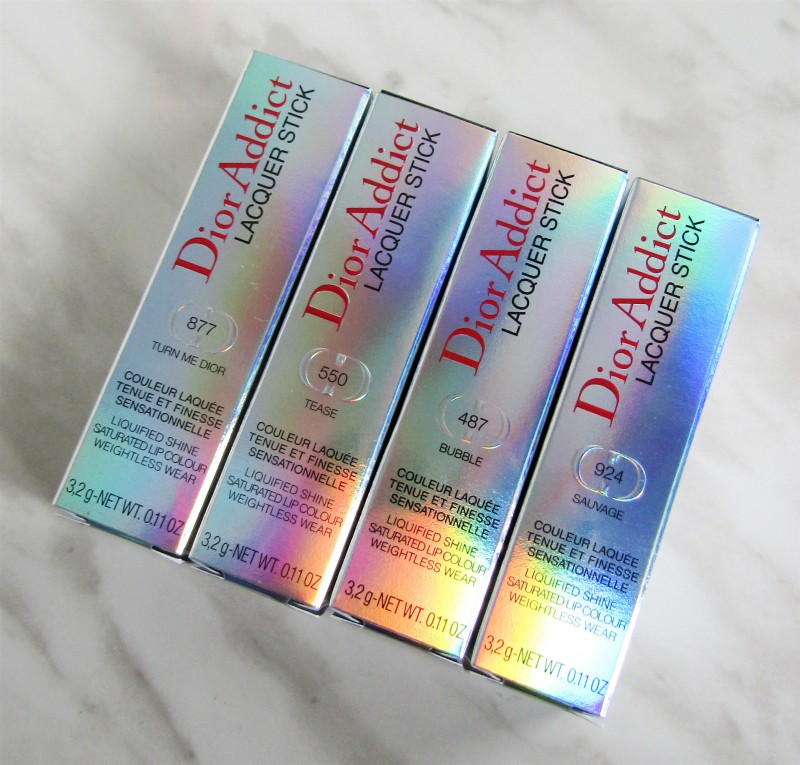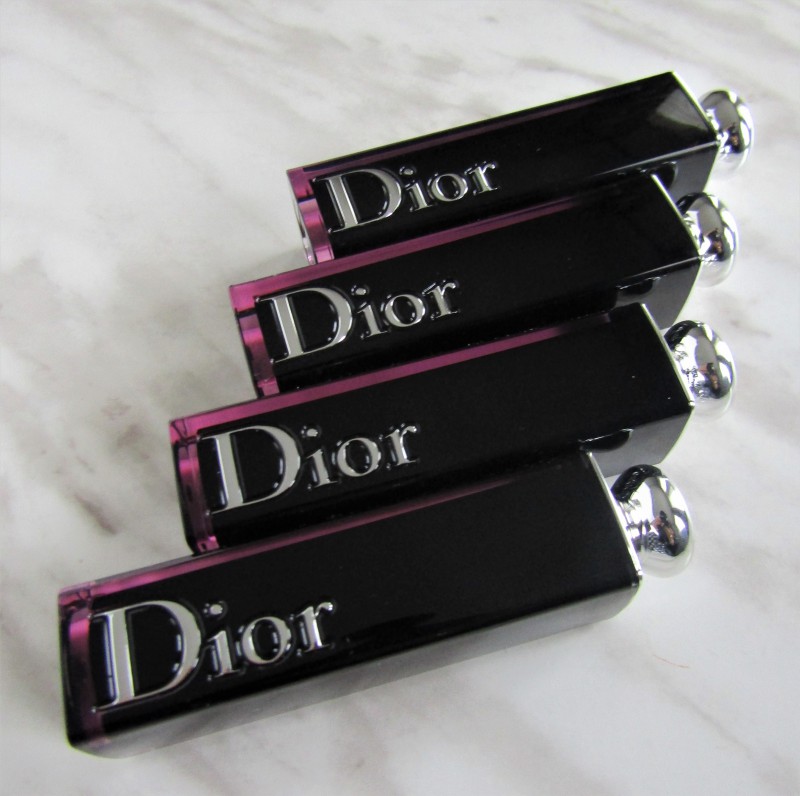 The formula is that of a lipstick and balm with a subtle glossy finish. The lacquer sticks are utterly smooth. Maybe even smoother than other Addict lipsticks. It combines 5 nourishing oils that provide shine as well as beeswax which helps give a longer wear. I got about 4 hours of wear but can see it lasting longer if a lip liner is applied first.
For full coverage, I needed two applications. Darker shades required an extra pass, whereas lighter shades required one. I was really surprised with the pigmentation because normally any lip product that has gloss/balm like properties, automatically sheers out the colour pay off. The Lacquer sticks however had the intensity of a creme lipstick.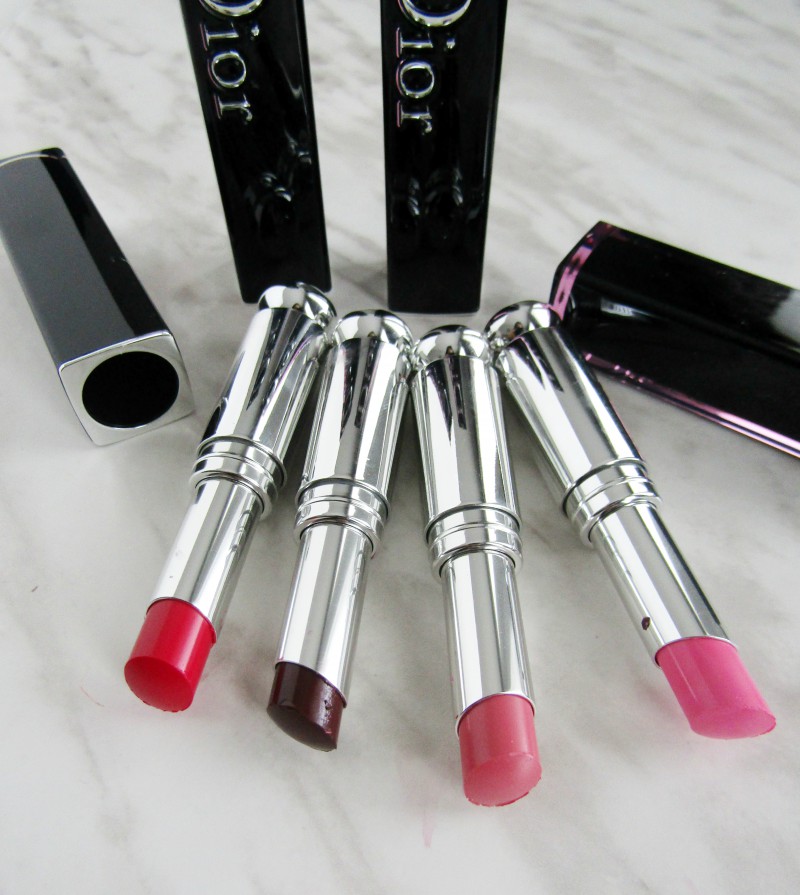 I tried out four shades, including: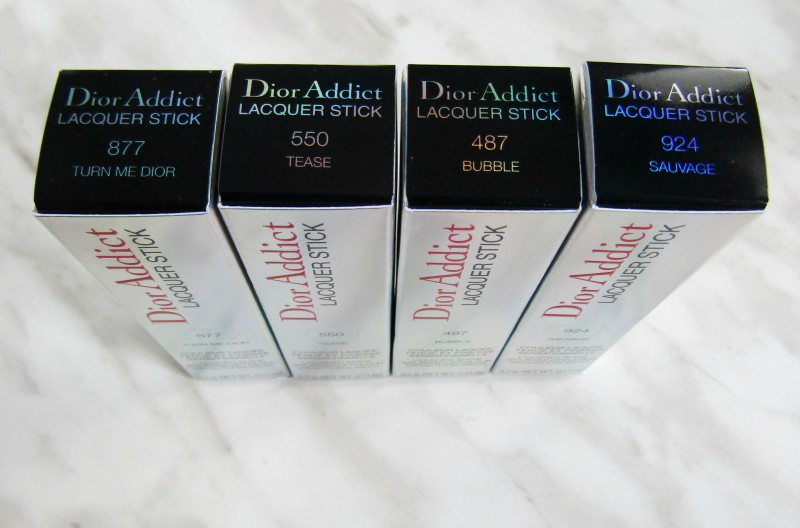 487 Bubble – Bubblegum pink
550 Tease – Nude pink
877 Turn Me Dior – Raspberry red
924 Sauvage – Plum
Out of the four shades I'm absolutely obsessed with 550 Tease. I like to apply a lip liner for cleaner application when using 924 Sauvage. 487 Bubble and 877 Turn Me Dior are quite bold/light for my tan complexion. However, I love creating my own custom lip concoctions and these two shades are perfect to be used for an ombre lip.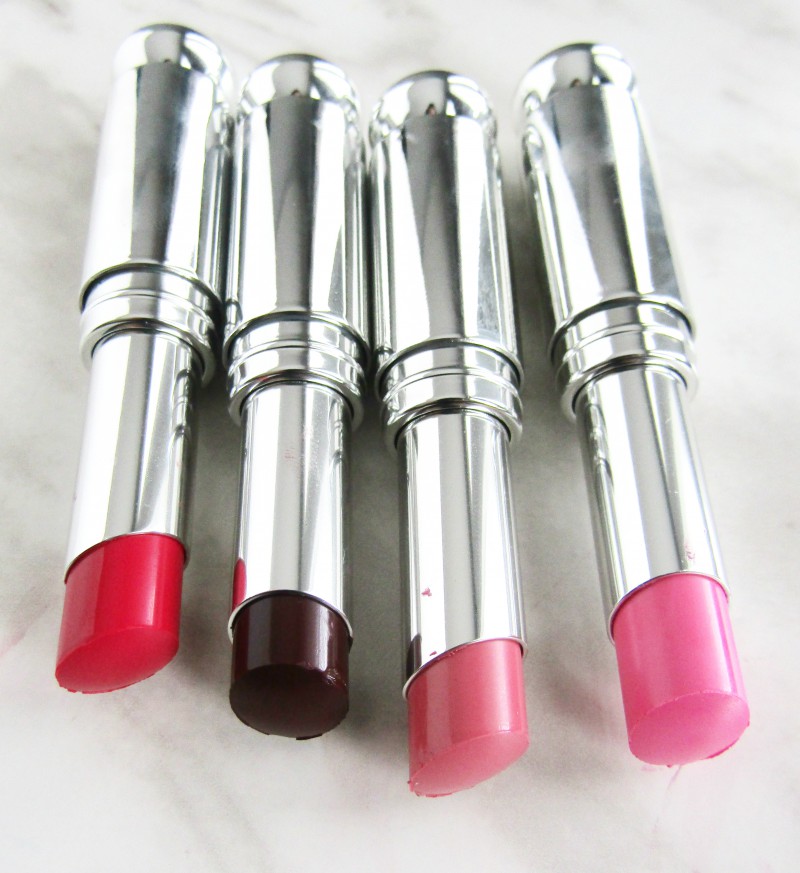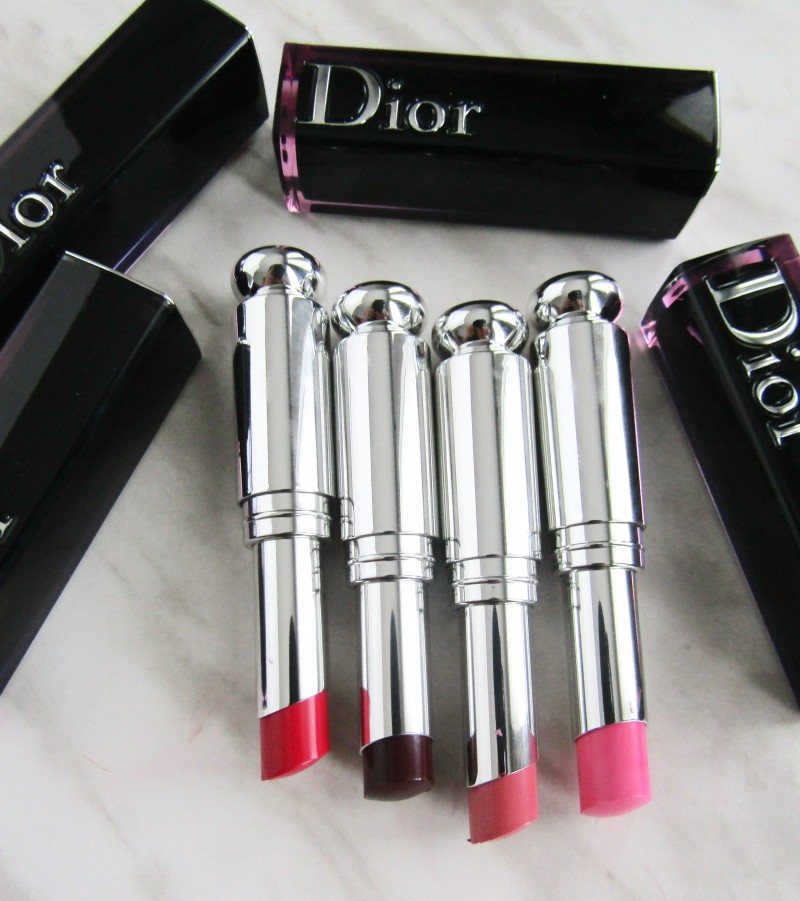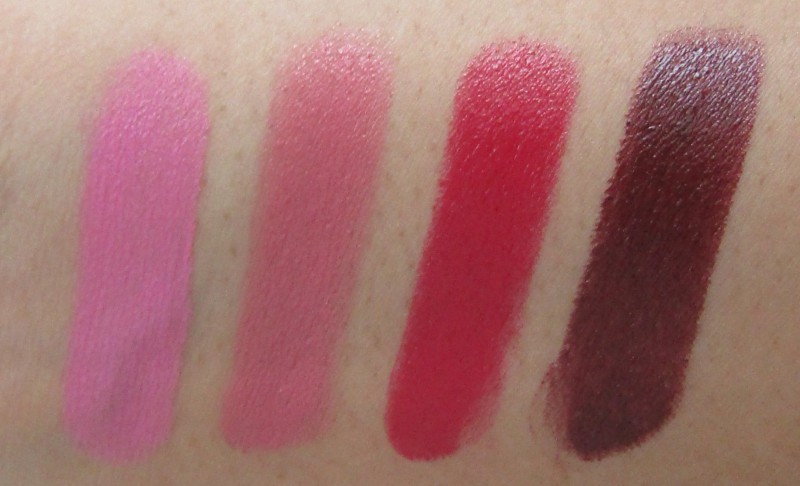 If you're looking for a new lip obsession, these subtle rose scented, creamy lipsticks are bound to be it!
Dior Addict Lacquer Sticks retails for $43 CDN and are available at The Bay & Sephora.