Next to Fall Collections, Holiday Collections are equally my favourite. The limited edition products, intricate detail and luxurious packaging, nearly makes my heart explode. What I just described fits the DIOR Precious Rocks Holiday 2017 Collection to the T. Treasured jewels are the inspiration behind this collection and have been instilled into each and every product.The Precious Rocks Holiday Collection consists of all Limited Edition pieces such as Diorific Khol, Diorific Matte Fluid Lip & Cheek Velvet Colour, Precious Rocks Vernis, Precious Rocks Liner, amongst many other stunning pieces.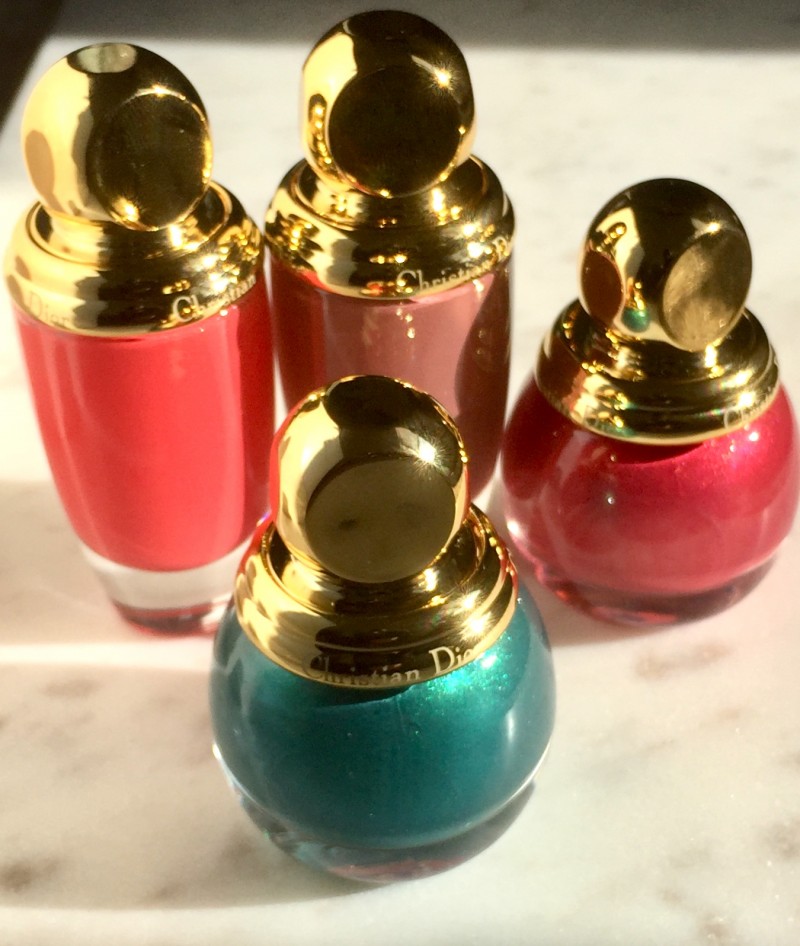 Beginning with one of the products I heard the most about prior to trying it out is the Diorific Khôl. Described as a powdery, matte lipstick, I was keen on seeing for myself exactly what that meant. The Diorific Khôl is available in 5 stunning shades. All packaged in a unique gold barbell tube. If I had not heard so much hype about this lip product prior to receiving it. I would have assumed by the name 'kohl' that it was intended for the eyes.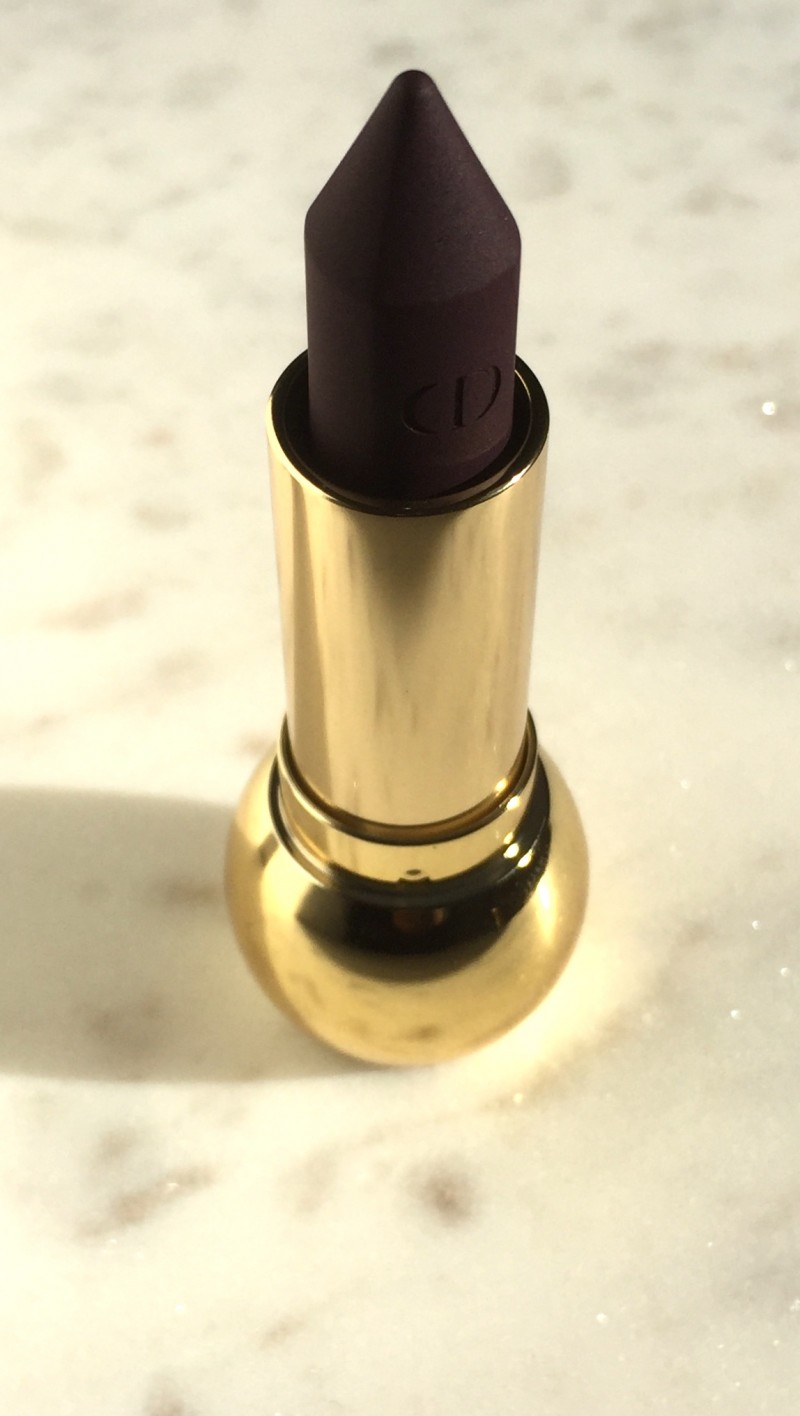 I tried out the shade 991 Bold Amethyst, which is a deep plum shade that is fitting for many Holiday events.
The tip of the lipstick is angled from both sides, similar to that of a traditional kohl pencil to provide an ultra precise application. It takes away the need for a lip liner (well as long as the point remains sharp).
The formula is truly one of a kind. After only one swipe along my lip, it applied like a cream lipstick but had a powder feel. Although it is said to have a matte finish, I found it to be more on the velvet side until I blotted away some of the excess.
The Diorific Kohl has a beautiful rose scent that many will appreciate! It retails for $46 CAD.
Moving on to the next product that threw me off from it's packaging. The Diorific Matte Fluid Lip & Cheek Velvet Colour comes packaged similarily like the Vernis. It is intended for both the lips and cheeks.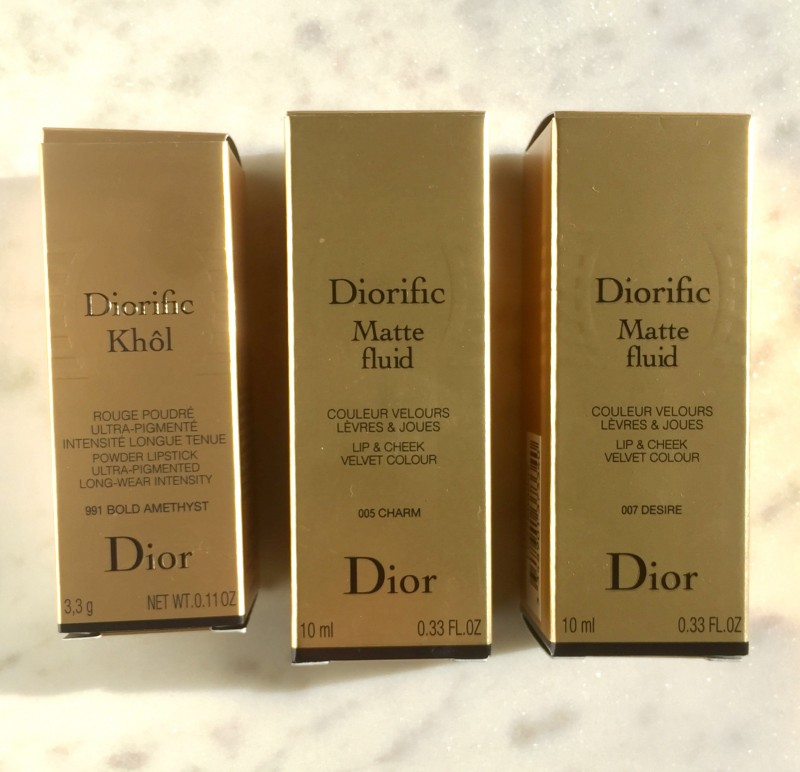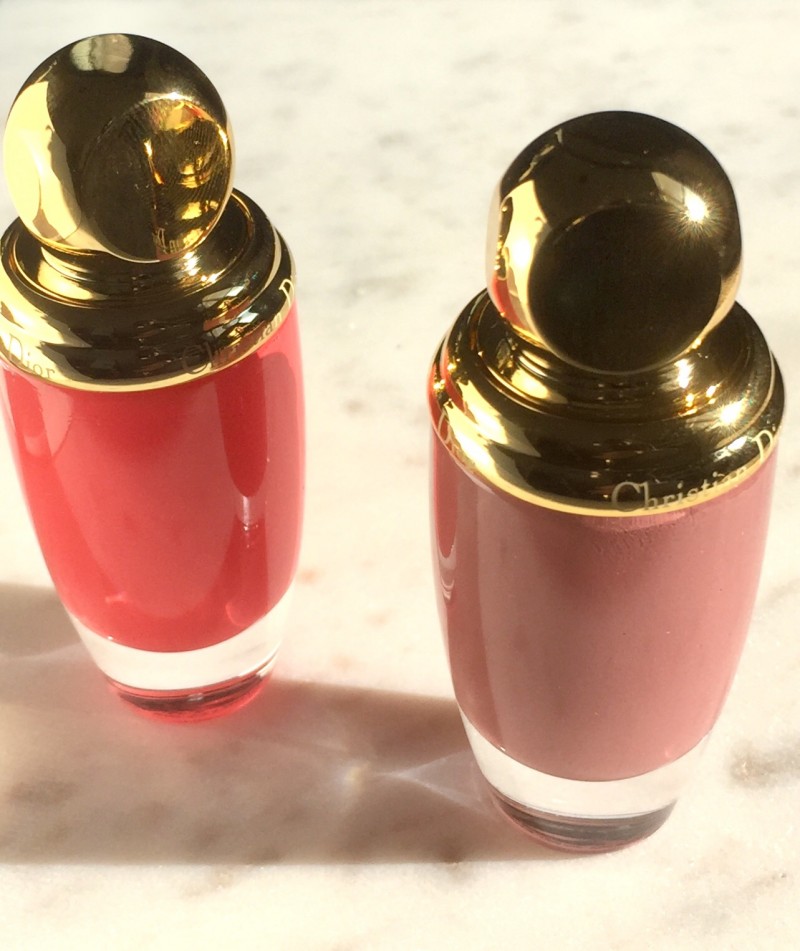 Diorific Matte Fluids have a creamy consistency that provides full coverage with one application. It didn't dry down to a complete matte finish for me, regardless of the number of hours that passed. But on a positive note, kept my lips moisturized instead.
When applied as blush, use  this VERY sparingly. A fraction of a pea sized amount will give you a nice flush of colour that blends seamlessly with the skin. Applied as a blush the weartime is longer than as a lip colour.
I tried out the two lighter shades from the Diorific Matte Fluids and gladly so because I doubt I would be able to use this multi-use product in a deep plum shade on my cheeks.
005 Charm – rose nude
007 Desire – hot coral
Diorific Matte Fluid Lip & Cheek Velvet Colour retails for $47 CAD.
Lastly, but definitely the gems of this collection are the Precious Rocks Vernis. Available in 4 iridescent shades and a glitter vernis liner. Get ready to bejewel your nails.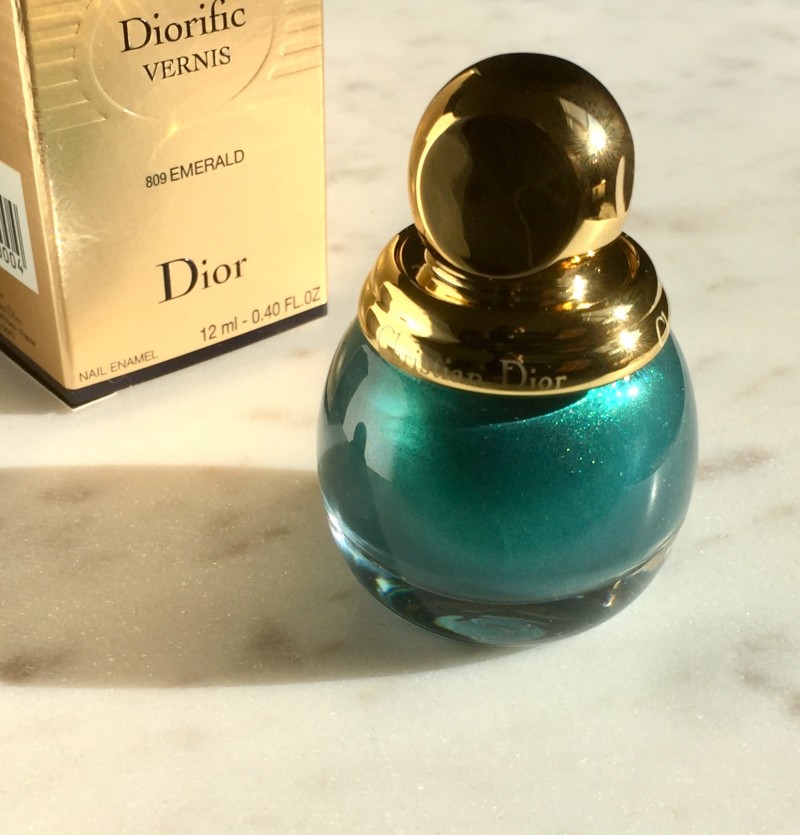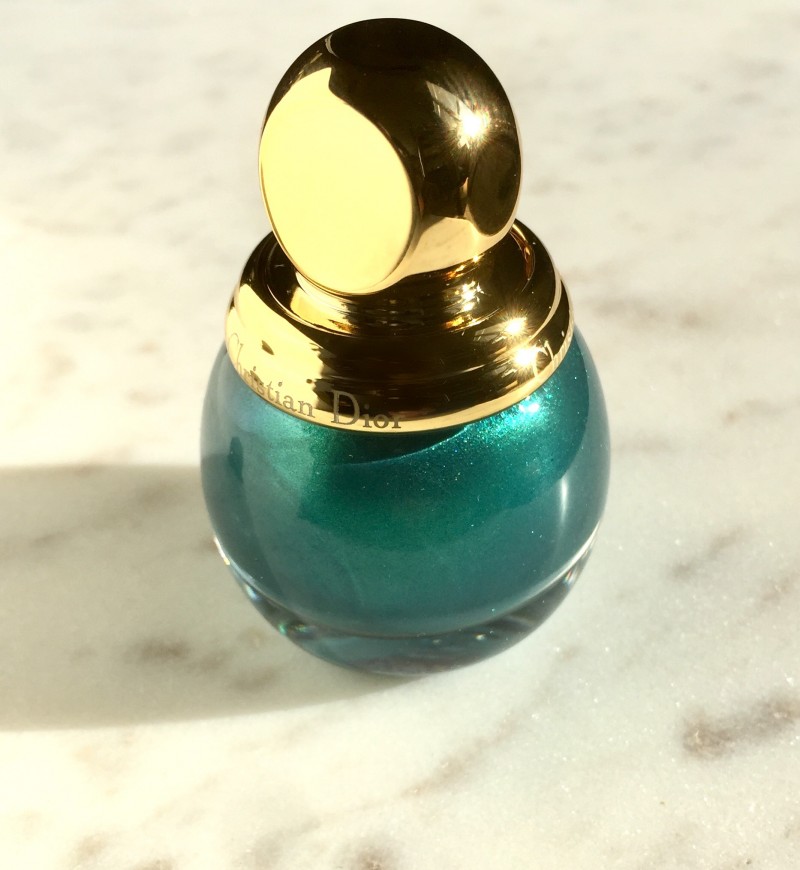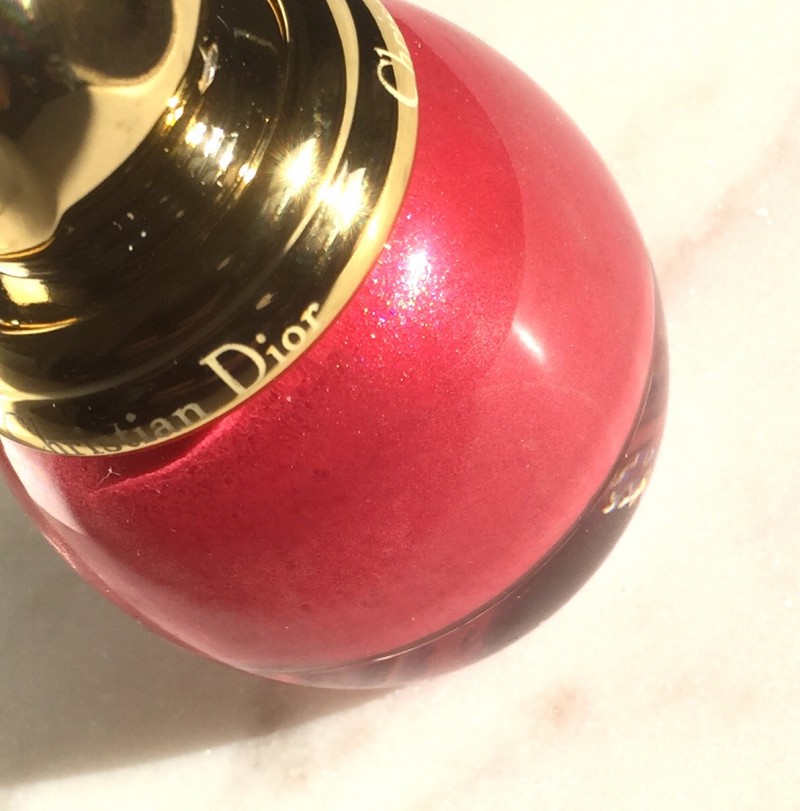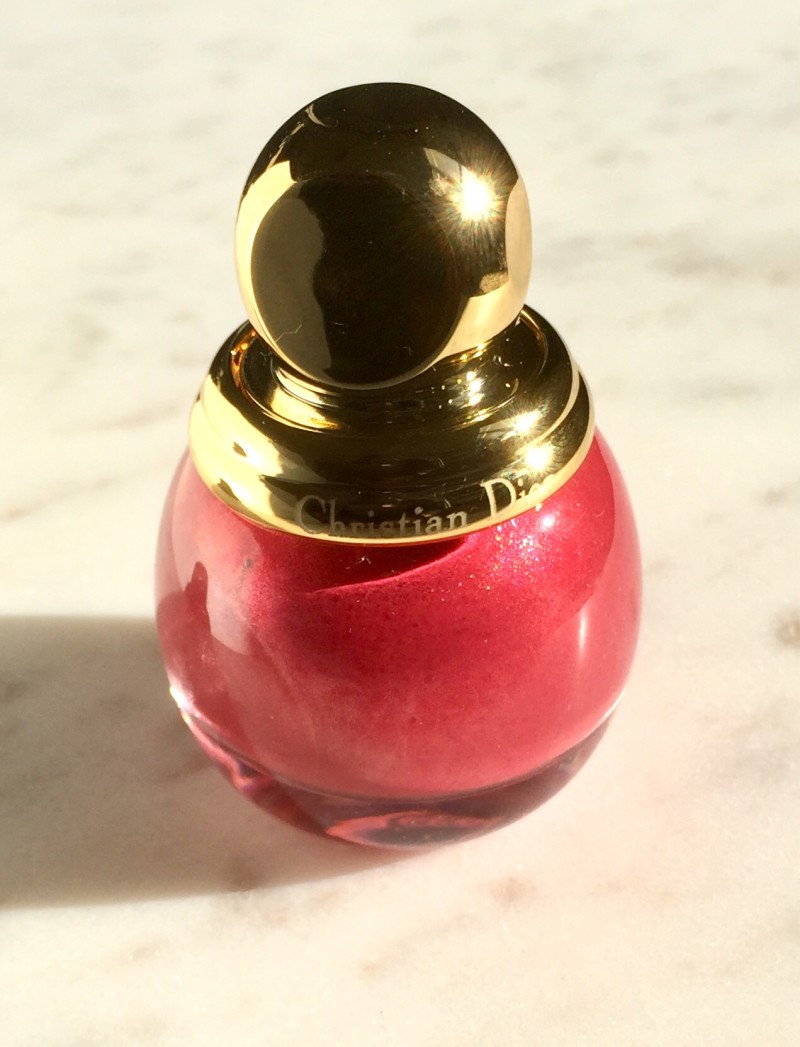 The Precious Rocks Vernis aren't your average nail varnish and need to be displayed. The applicator brush is shorter than that of a traditional polish but didn't interfere with the application. Then again, I've been told I have child sized hands…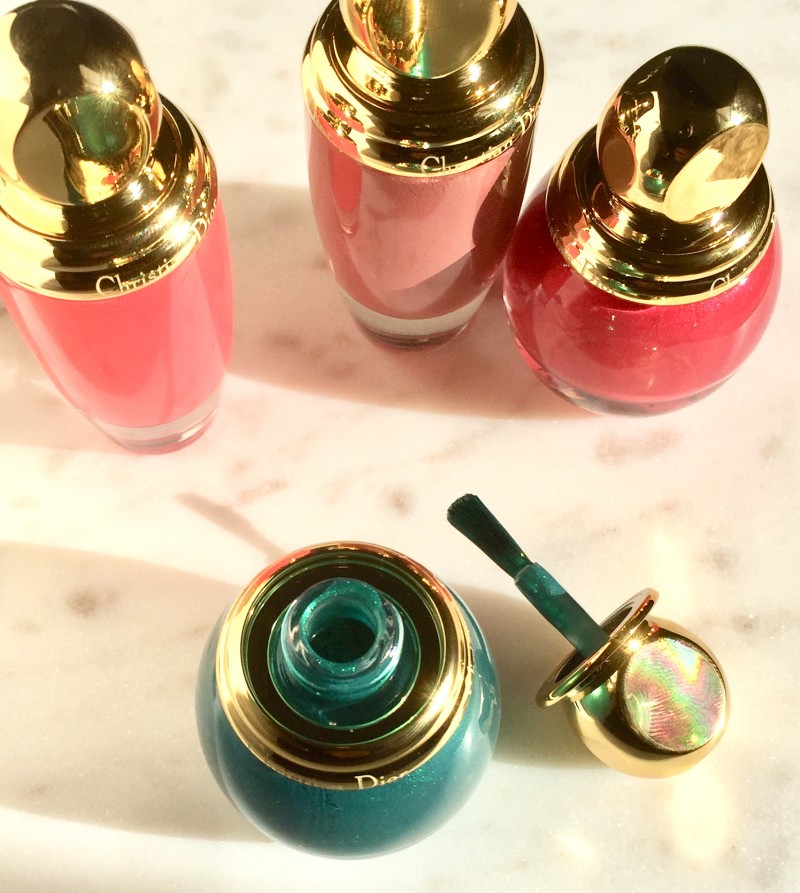 As with any nail polish, I apply two coats to really get the true colour and a top coat to lengthen the wear time.
673 Ruby – berry shade combined with fine shimmer
809 Emerald – emerald shade with iridescent shimmer
Precious Rocks Vernis retails for $34 CAD. 
If any of the products from Dior's Limited Edition Collection appeal to you, get them while they're still available!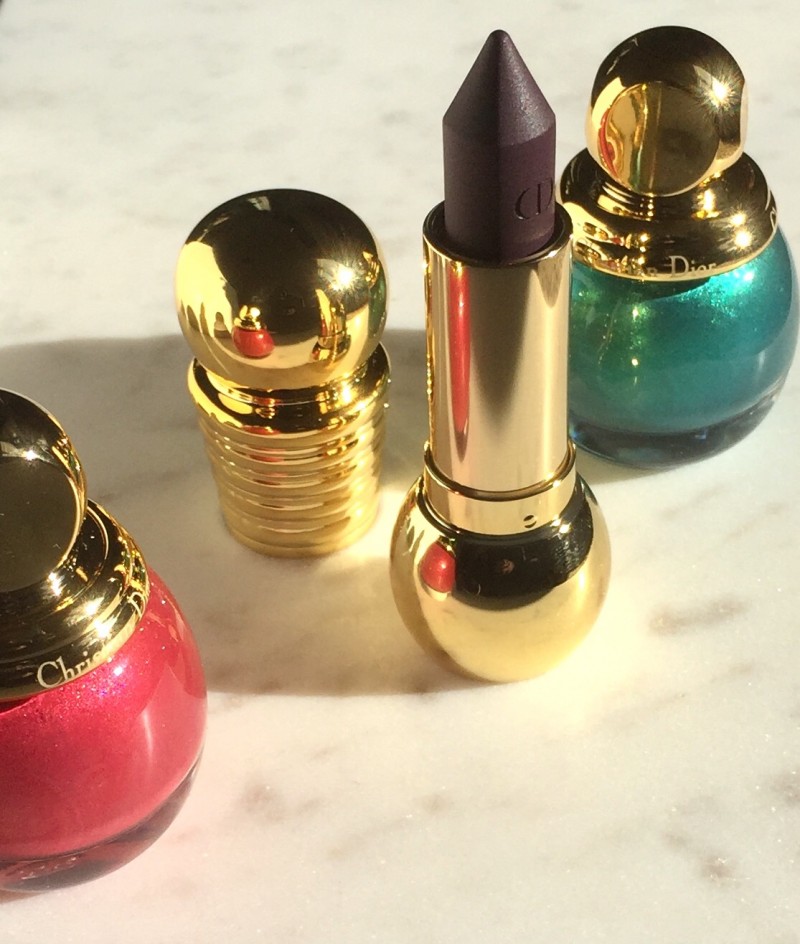 The DIOR Precious Rocks Holiday 2017 Collection is available at Sephora, The Bay, & Dior counters nationwide.
Samples kindly provided, all opinions are my own.