The QUO Cosmetics 2017 Holiday Collection is probably one of the largest Holiday Collections I've come across til date. Including trendy products of all price points, this is one collection you may have already seen while strolling through your local Shoppers Drug Mart or one you need to make your way to!
The Quo Holiday Collection really has it all. I have included details on the full collection and its prices at the end of this post. But first up are some products I had the opportunity to try out:
Includes every pink, nude, liquid gold, vivacious red shade you could need this Holiday season. This set includes 8 glosses with medium coverage.
All About Eyes Shadow Palette $22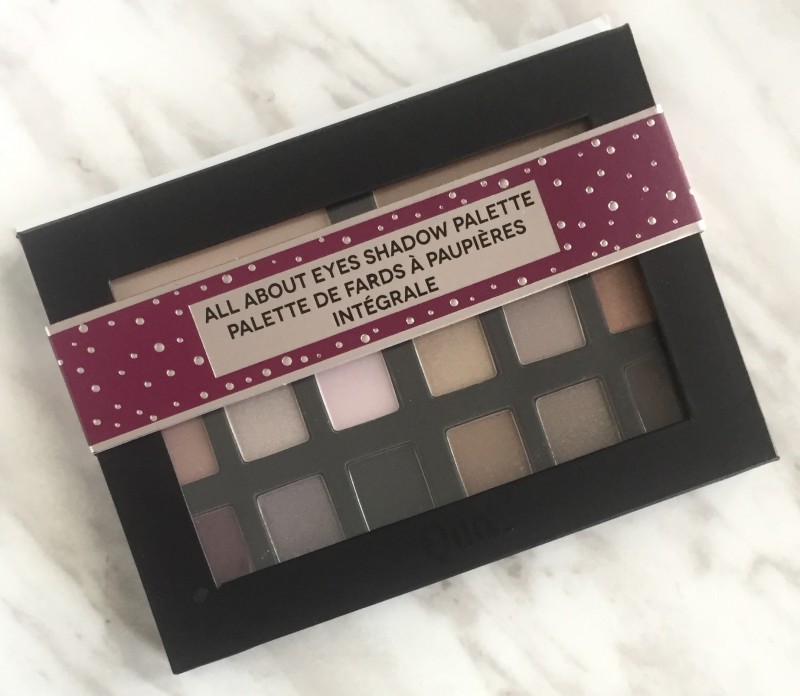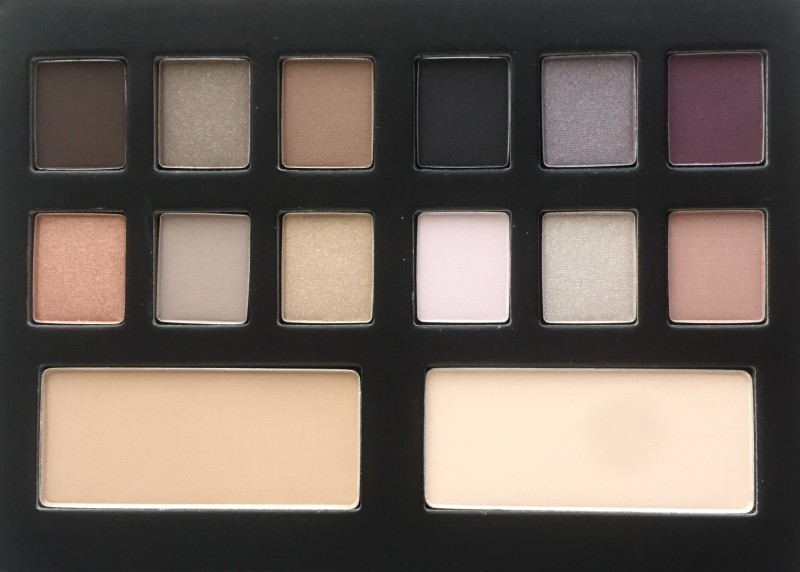 14 eye shadows in matte and shimmer finishes, to easily create day and nighttime looks. They also included two larger base shades, which are always very much appreciated in my books. As I tend to hit pan on my base shades before I even break the surface of any of the other shades.
Beauty On The Go Trio $35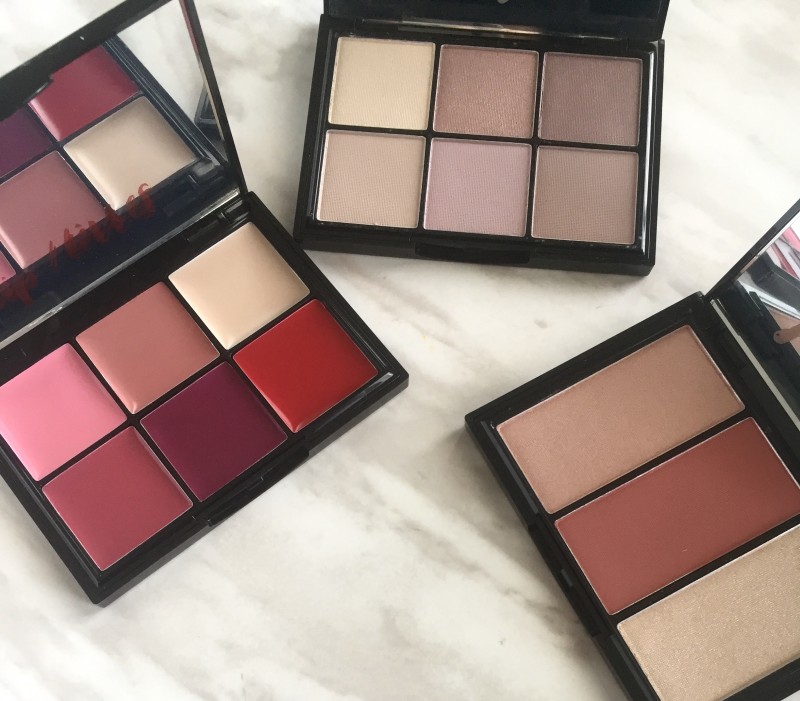 This trio includes:
Eye shadow palette with 6 shades of neutral, shimmer shades
Blush and highlight palette: 1 Coral blush shade and 2 highlighters
Six matte contour and highlight shades. Neutral, cool and warm tone shades, suitable for a variety of complexions.
Deluxe Brow Sculpting Set $20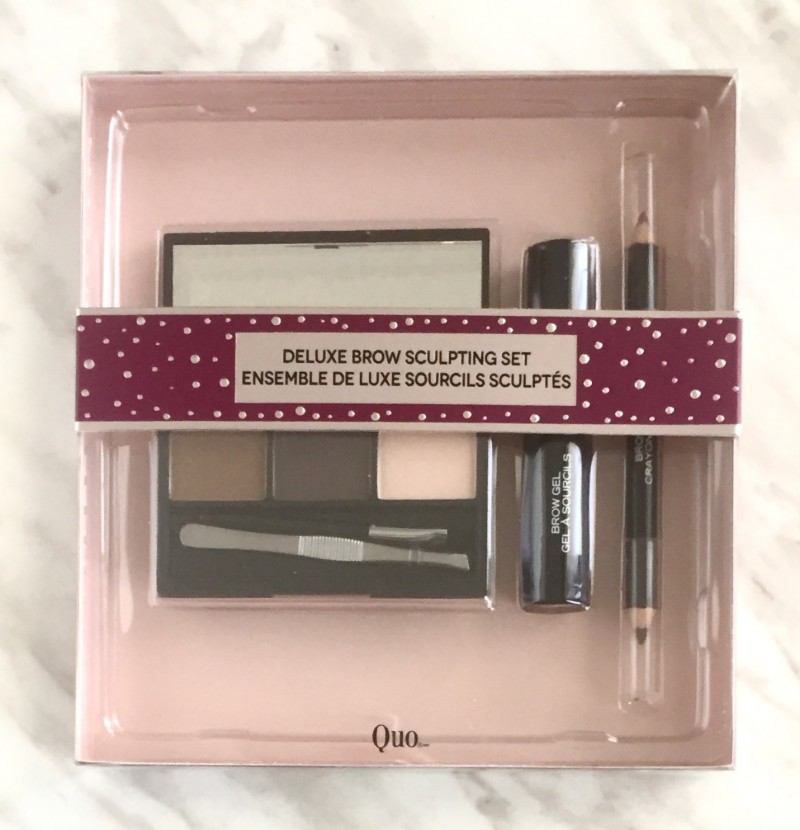 An all in one brow set, that really has it all covered. The set contains a compact with a dark brow powder, brown pomade and shaping wax, double-ended brow pencil, mini tweezer, angled brush and brow gel.
Tools of the Trade Brush Set $29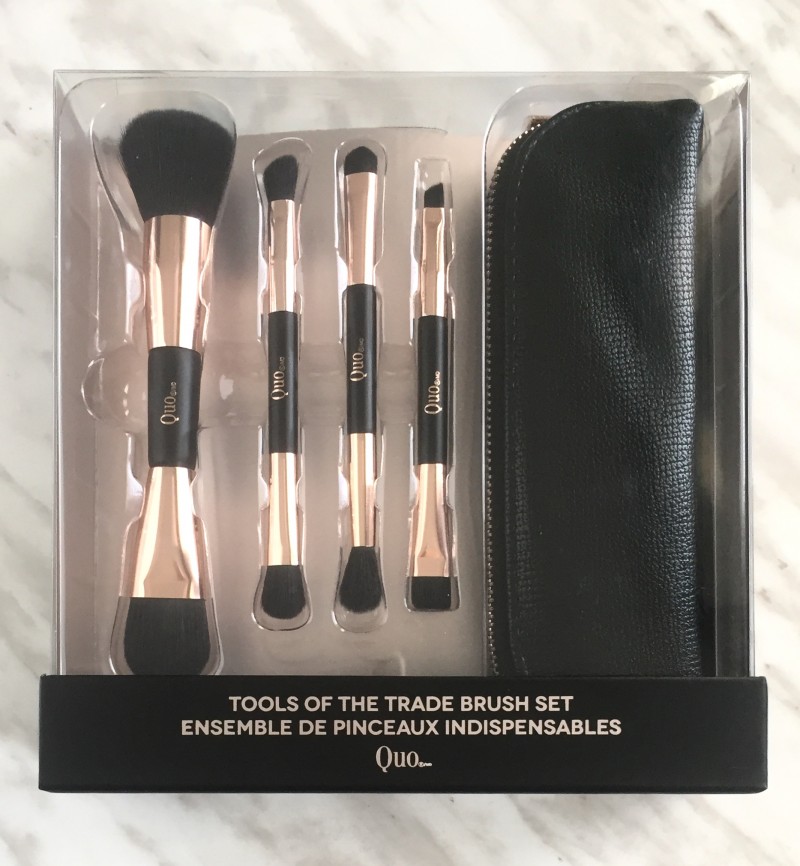 A five piece brush set containing 4 dual ended makeup brushes and sleek brush carrier. Foundation, powder, concealer, blush, eye shadow, liner. You name it, there's a brush for it.
1. LIP GLOSS, $5
2. LIP GLOSS TRIO, $10
3. LIP GLOSS BAR, $20
4. LIQUID LIPSTICK BAR, $20
5. LUXURY LIPSTICK WARDROBE, $30
6. BROW ESSENTIALS KIT, $10
7. DELUXE BROW SCULPTING SET, $20
8. ILLUMINATING PALETTE, $22
9. FACE SCULPTING PALETTE, $22
10. ALL ABOUT EYES SHADOW PALETTE, $22
11. ULTIMATE COLOUR VAULT, $65
12. COSMETIC CRACKERS, (SET OF 6) $15
13. BEAUTY ON THE GO TRIO, $35
14. EYE SHADOW CONTOUR PALETTE, $30
15. DELUXE EYE & FACE PALETTE, $45
16. TREND SETTER BRUSH SET, $65
17. READY SET TRAVEL BRUSH SET, $17
18. TOOLS OF THE TRADE BRUSH SET, $29
19. ROLL AND GO BRUSH SET, $49
20. BACKSTAGE BRUSH SET, $100
21. ULTIMATE BRUSH AND ACCESSORIES SET, $130
22. ARTISAN BRUSH SET, $79
23. EMERY BOARD, (PINK, BLACK, GOLD) $3 EACH
24. 12 DAYS OF BEAUTY, $40
25. LADIES MANICURE KIT, $20
26. MEN'S MANICURE SET, $15
27. BEAUTY BLOCKBUSTER, $30
28. BLENDING SPONGES, (DEFINITION, PERFECTING, PRECISION, ANGLED) $8 EACH
29. QUO BY ORLY MARVELOUS MINIS, $16
30. QUO BY ORLY BREATHABLE 12 DAYS OF COLORFUL HEALTHY NAILS, $40
Whether you're looking for some perfect stocking stuffers or gifts for that makeup fanatic on your list. The QUO Cosmetics 2017 Holiday Collection is bound to have something for you. Quo Cosmetics is available exclusively at Shoppers Drug Mart.
Samples kindly provided, all opinions are my own.