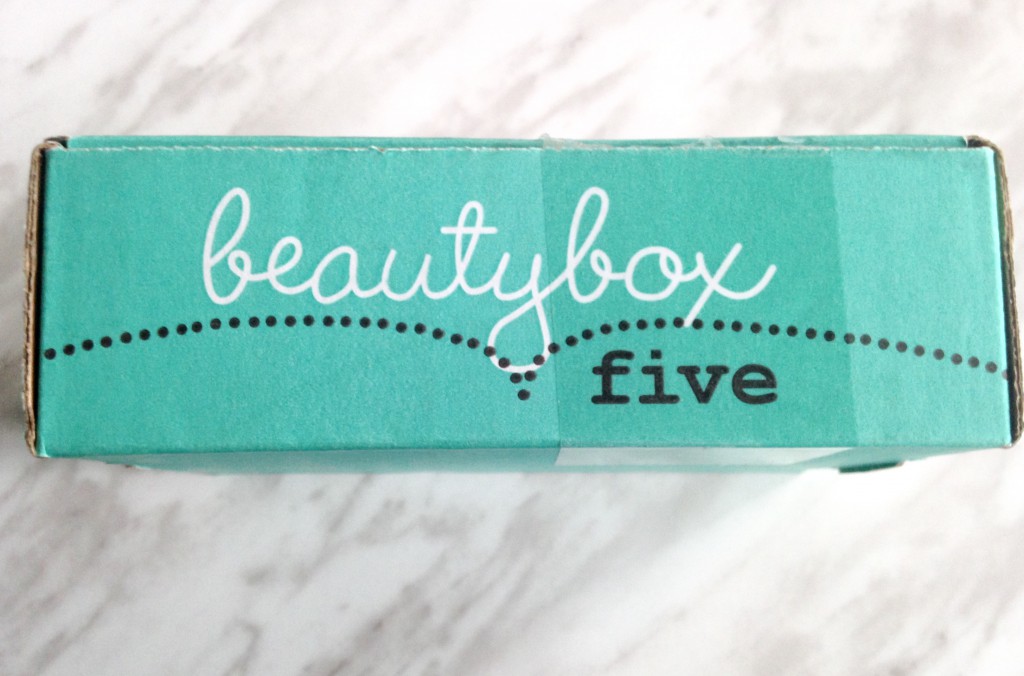 Good Morning!
Today I wanted to share a review of the subscription box, Beauty Box 5. It is my first time trying out the Beauty Box 5 and since I am quite a fan of subscription boxes, I was excited to see what products it would have. Beauty Box 5 consists of 5 products that are a mix of samples and full-sized products, which are delivered to you every month. The monthly box is $12/month or slightly less if you sign up for a longer subscription. The products are a mix or skincare, makeup, fragrances and anything else beauty related.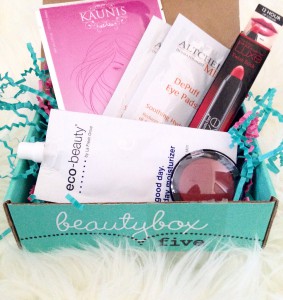 An information card is included in the box, which has all the details of the products in that month's box.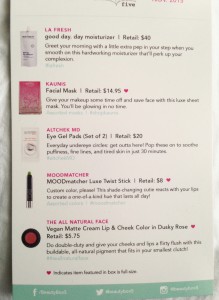 The November Beauty Box 5 had a theme of "Your basics never have to be boring" and it contained the following items:
La Fresh Good Day, Good Moisturizer ($13.99): A sample size moisturizer with a light fresh scent. It is quite hydrating without leaving behind a greasy residue. I have heard many great things about this moisturizer in regards to acne prone skin but the sample size makes it hard to deem whether that's true. 
Kaunis Facial Mask ($14.95): This mask is cruelty-free and contains no harsh preservatives, artificial fragrances or colors, parabens and is free of many other unwanted ingredients. It's a sheet mask (you simply unfold the mask and place it on), which makes for an easier cleanup and leaves your skin feeling silky, with a nice glow.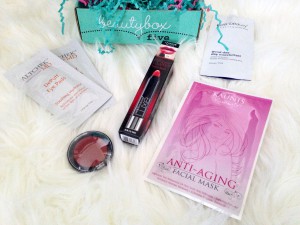 Altchek MD Eye Gel Pads ($4): Contains a set of 2. These really did work on my puffy eyes. Although, I would not use it on a regular morning since they need to be applied for 30 minutes. I would definitely use this before an event, as they are very refreshing and do get rid of under eye puffiness. They are also a great price!
MOODmatcher Luxe Twist Stick ($8): I received it in the shade Red. It is a temperature sensitive product. Which means the shade adjusts to the temperature of your lips. It was an interesting product to try as I have never used a product of this sort. It is in a twistable stick form and has a creamy consistency. I would not use this lip color alone but in combination with a lip liner because I prefer a matte look for my lips.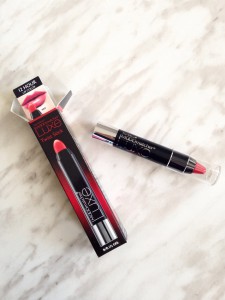 The All Natural Face Vegan Matte Cream Lip & Cheek Color ($5.75): I received it in the shade Dusky Rose. It is hands down one of my favourite products from the box. It does double duty as a lip and cheek product. It is a creamy consistency and blends out beautifully when applied to your cheeks. The deep colour looks great applied on the cheeks. You can apply this as a lip stain using just your fingers.
My two favourite products out of the November box are the All Natural Face Vegan Matte Cream and the Altchek MD Eye Gel Pads. The only thing I don't like in general is receiving packet/sample size lotions, as it's hard to judge if it's a good product. I think subscription boxes are a great way to sample beauty products without having to purchase them for their full retail price. I am very keen on trying the La Fresh Good Day, Good Moisturizer for a longer period of time and will be purchasing the full size product.
The value of this months box is $46.70, which is well over the subscription price of $12. There is always an uncertainty with subscription boxes, as some months will have better boxes than others. The Beauty Box 5 also includes discount codes by brands that were included in that months box. This way you can save when purchasing products that you really liked from the box.