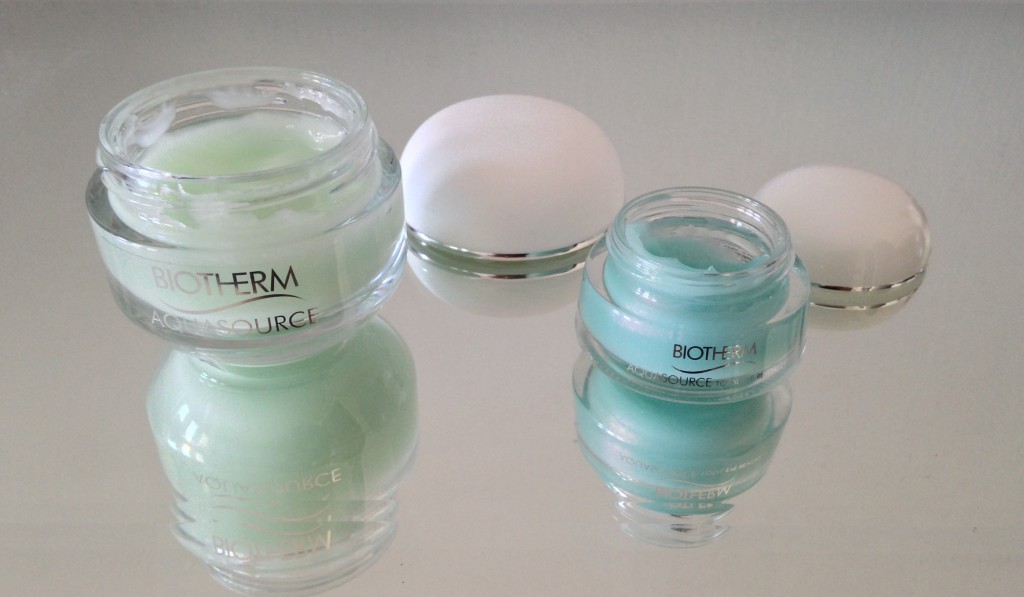 I have been on the hunt to find a simplistic skin care duo for quite some time now. I was looking for something that would moisturize my skin without being overly heavy. I have combination skin but during the winter, my cheeks become extremely dry. So you can imagine how challenging it is to find something lightweight (because of my blemishes) but powerful enough to take care of flaking skin. It couldn't have been better timing as I was given products from Biotherm's Aquasource Line to try out. Which included their Deep Hydration Replenishing Gel and Aquasource Total Eye Revitalizer.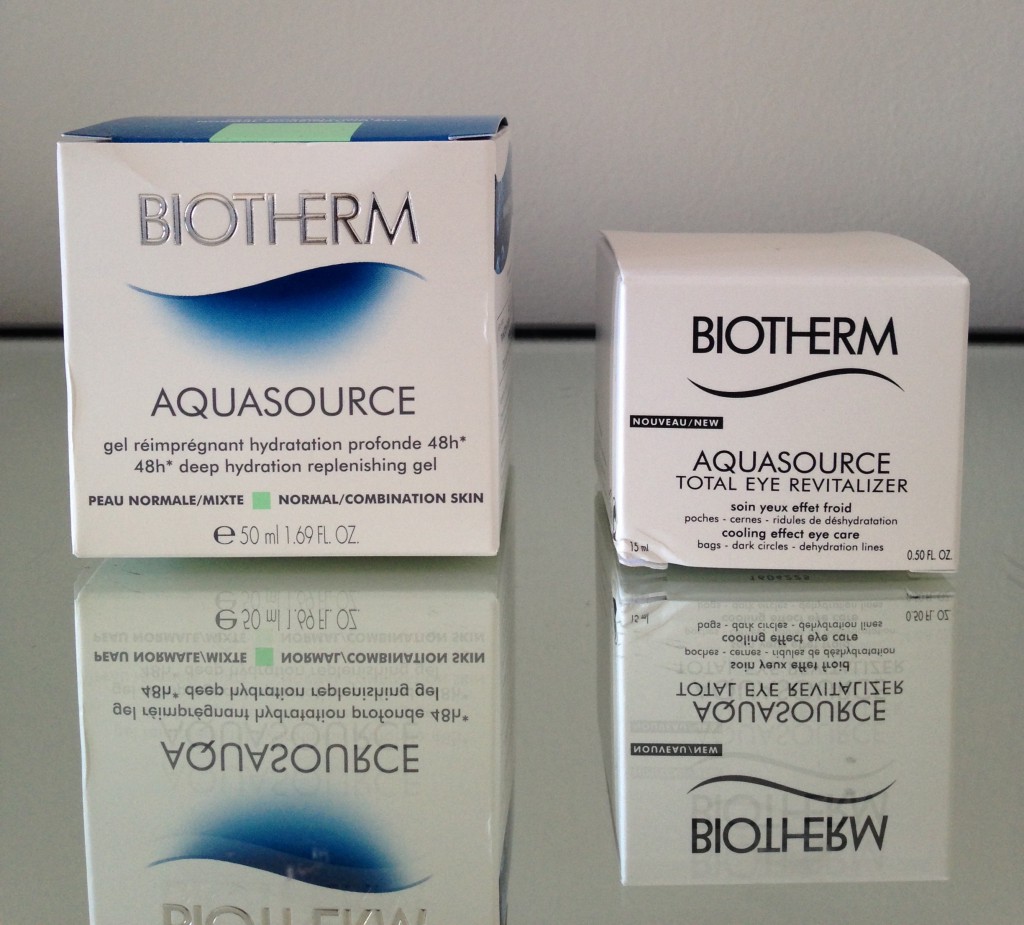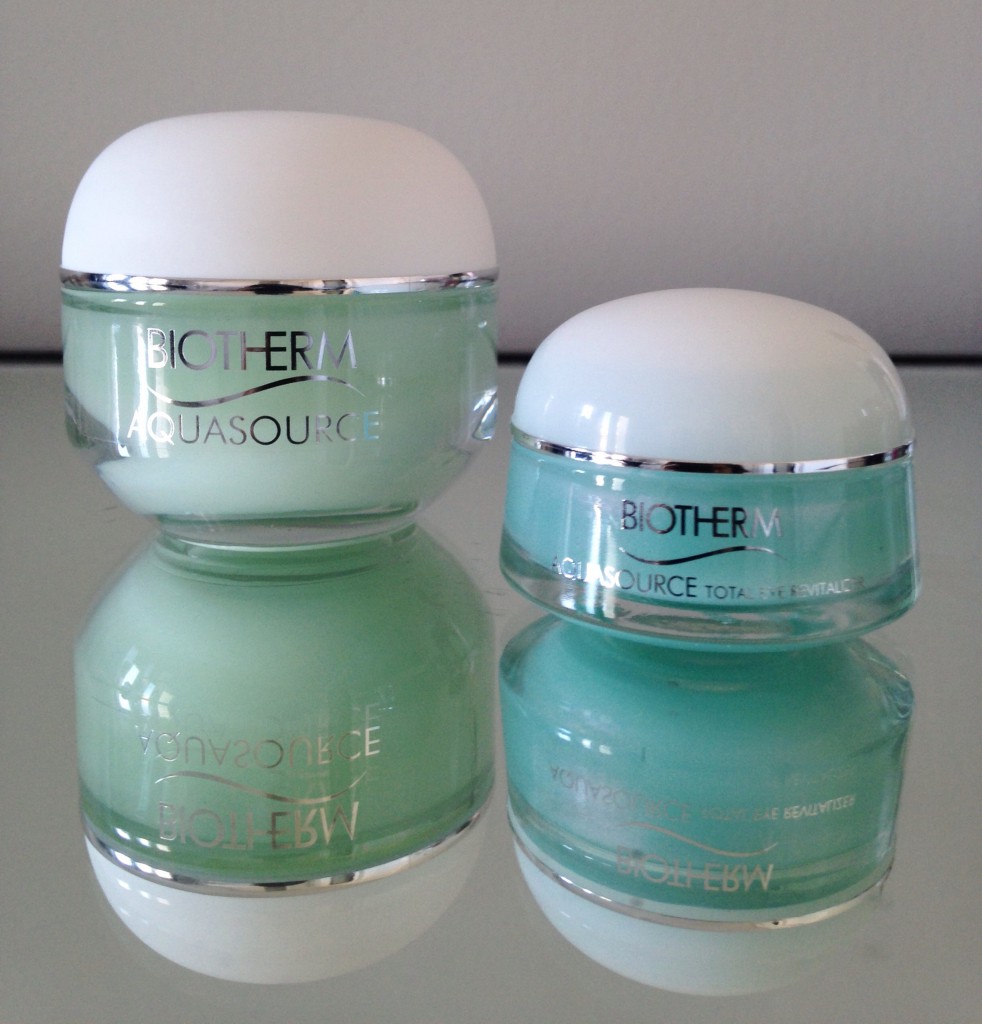 The 48 hour Deep Hydration Replenishing Gel contains Life Plankton which helps prevent moisture loss (since your skin loses up to 1/2 liter of water every day).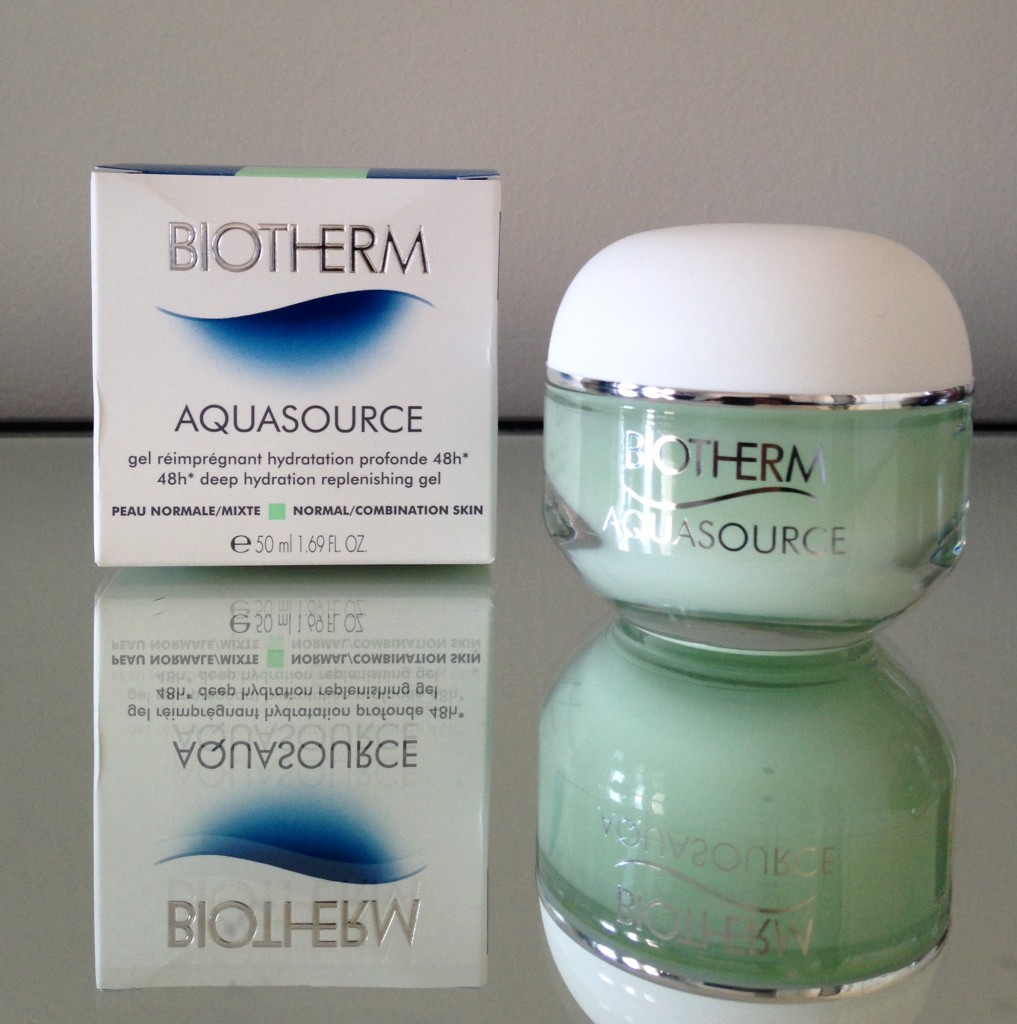 They say it works by creating a shield, which entraps vital ingredients to keep your skin hydrated for 48 hours. Keeping it radiant and plump with a gel formula that literally melts into your skin.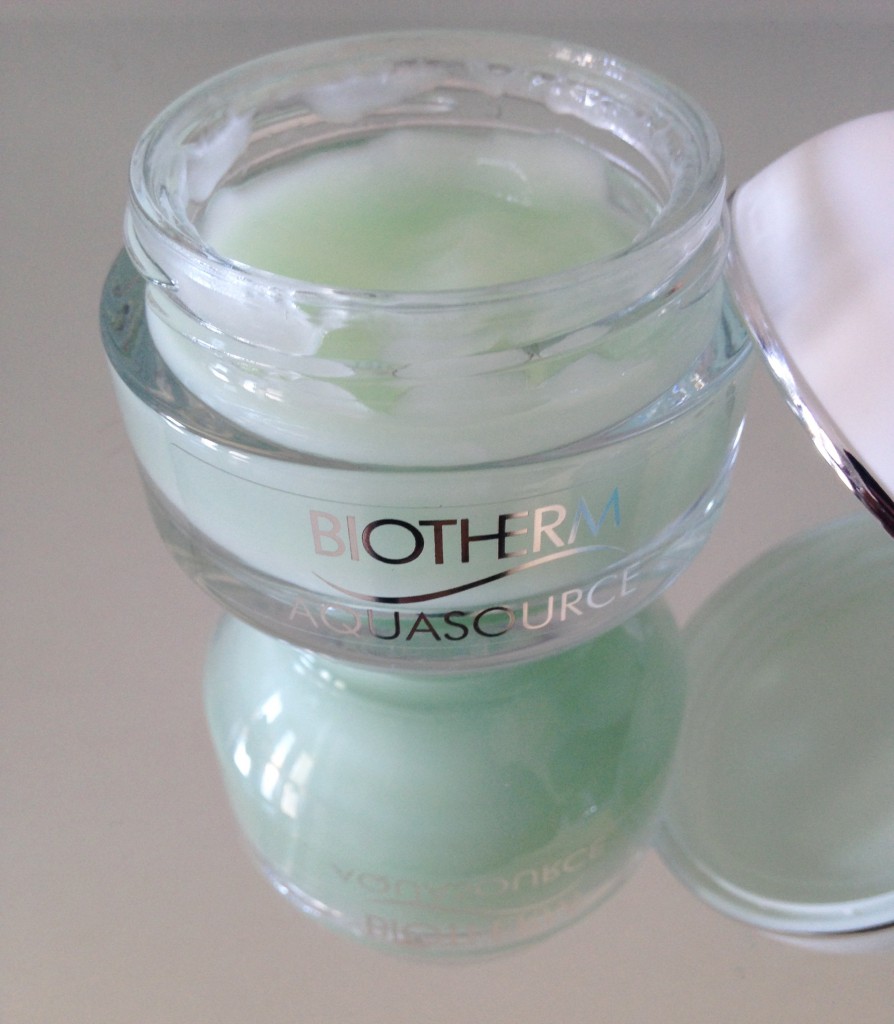 The Aquasource gel comes packaged in a glass jar, with a white plastic cap. Their blue gel just screams fresh and rejuvenating.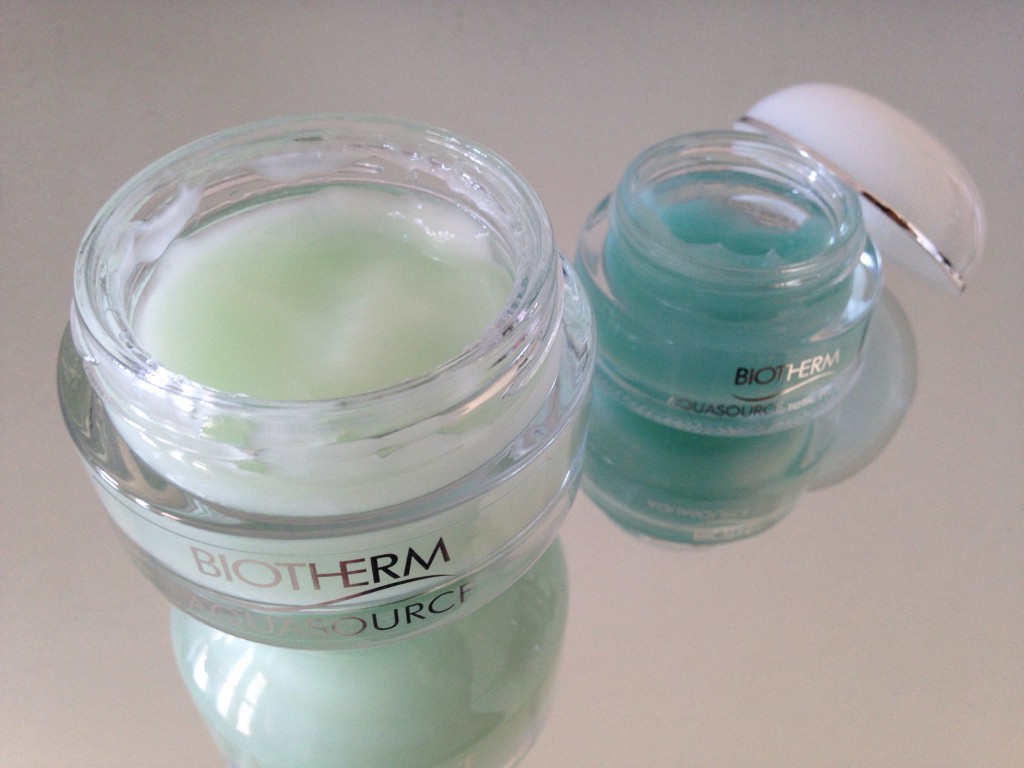 The consistency of it is lightweight gel, which absorbs readily into the skin. It feels cool upon application and just very refreshing. Since it is intended for normal to combination skin, it hydrates the skin without adding any shine. This again is one of those products where a little goes a very long way. It has a freshwater/cucumber fragrance to it in my opinion.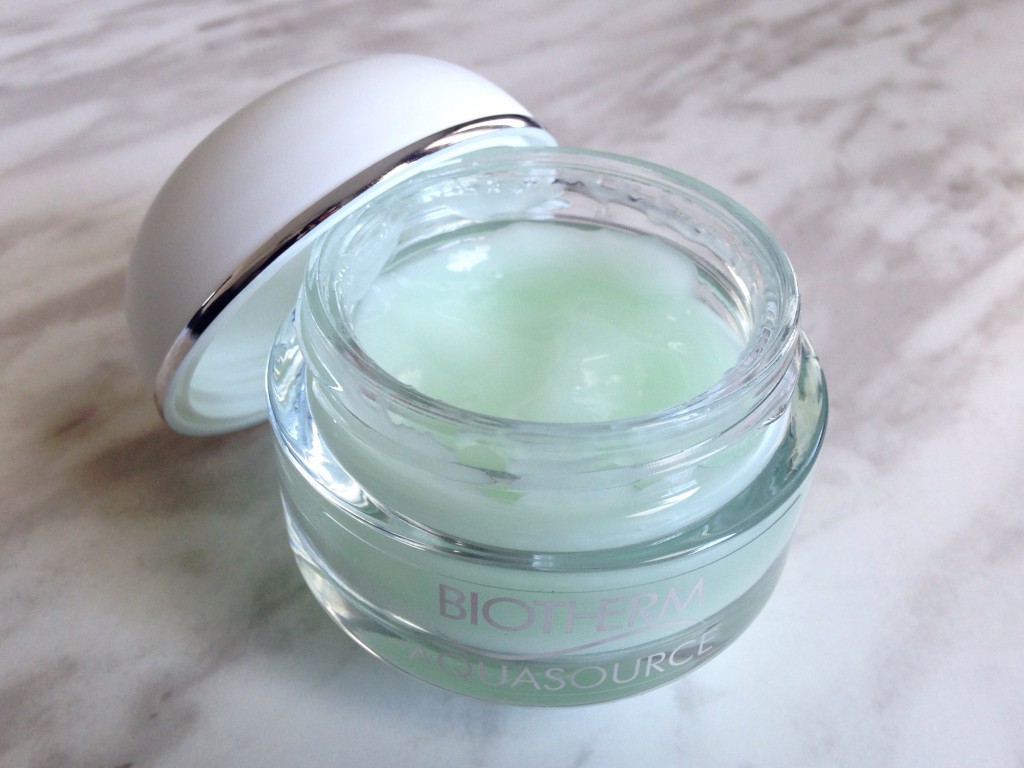 Although I have not been able to say whether it keeps my skin moisturized for 48 hours or not, since I'd undergo 4 skincare regimes in that time. It definitely holds up for the full day and night. Although, I don't wake up to dry flakey skin, which is what they probably imply. They also describe the product as having 500 hours of hydration in a jar, which is a great way to put it.
I have only had two days in this month, where I have felt like my skin has needed to be re-moisturized and that is only because of the extremely cold weather.
I absolutely love the Aquasource Gel and if I were to come up with any con's it would only be that it is not travel-friendly (although you can always de-pot). I will definitely be repurchasing this as warmer weather is around the corner and it's cool, gel consistency would be even more perfect for the warmer months! A 50 ml jar retails for $50.
---
The second product that I tried is Biotherm's Aquasource Total Eye Revitalizer.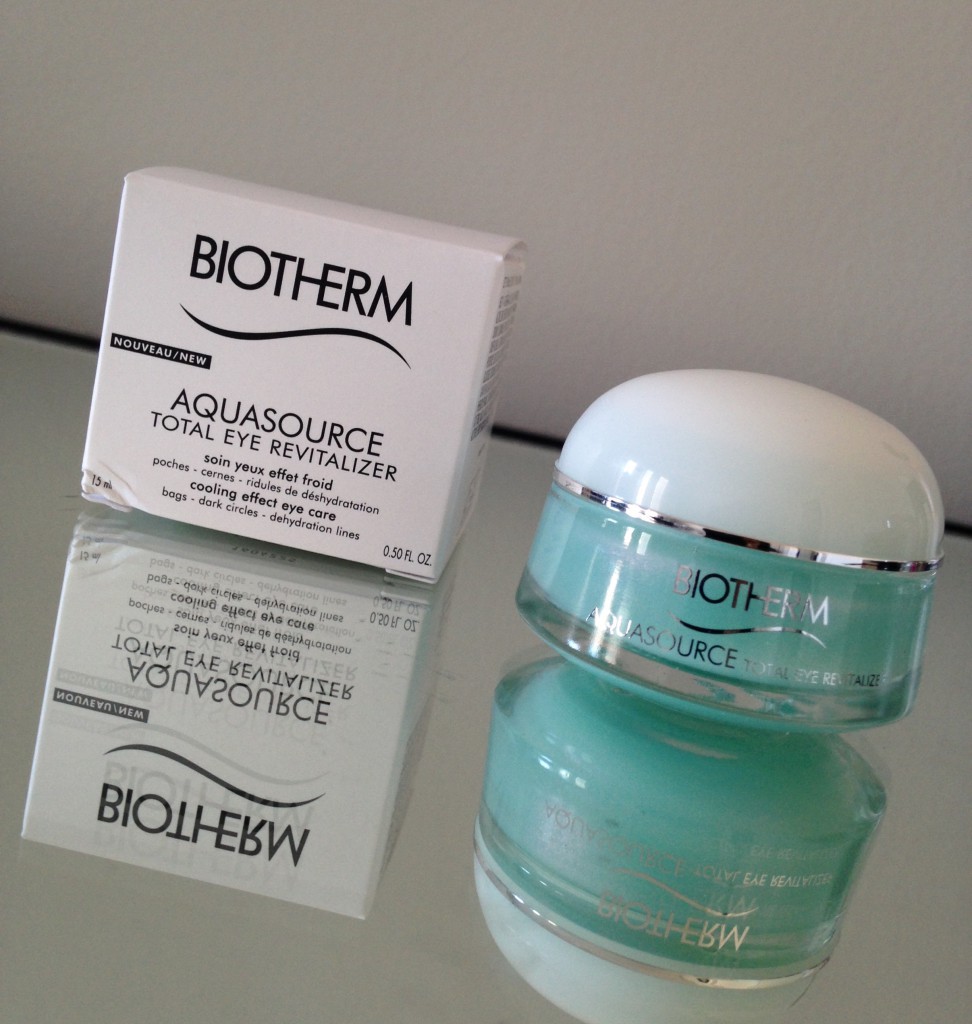 Lately, I have been paying great attention to my eyes, as a lack of sleep and not drinking enough water has caused my eyes to look hollowed out. I know firsthand that it makes the biggest difference when my under eyes are well moisturized prior to applying makeup. This way your under eye concealer doesn't cling to dry areas or settle into fine lines.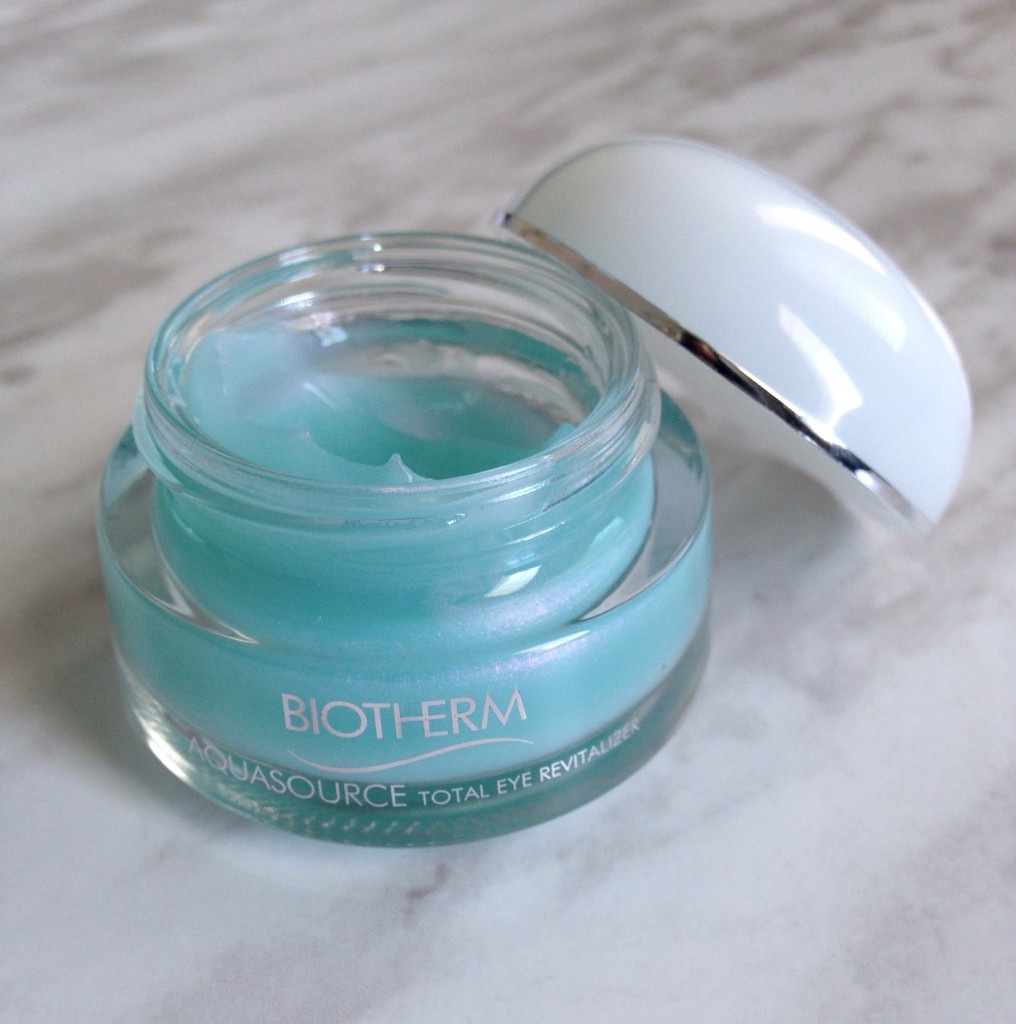 I am writing this review after having used this in conjunction with the Aquasource Gel for a month. Since I had already tried the Aquasource Gel, I already had a good idea of the consistency of their Total Eye Revitalizer. Which is also light weight and readily absorbs into the skin.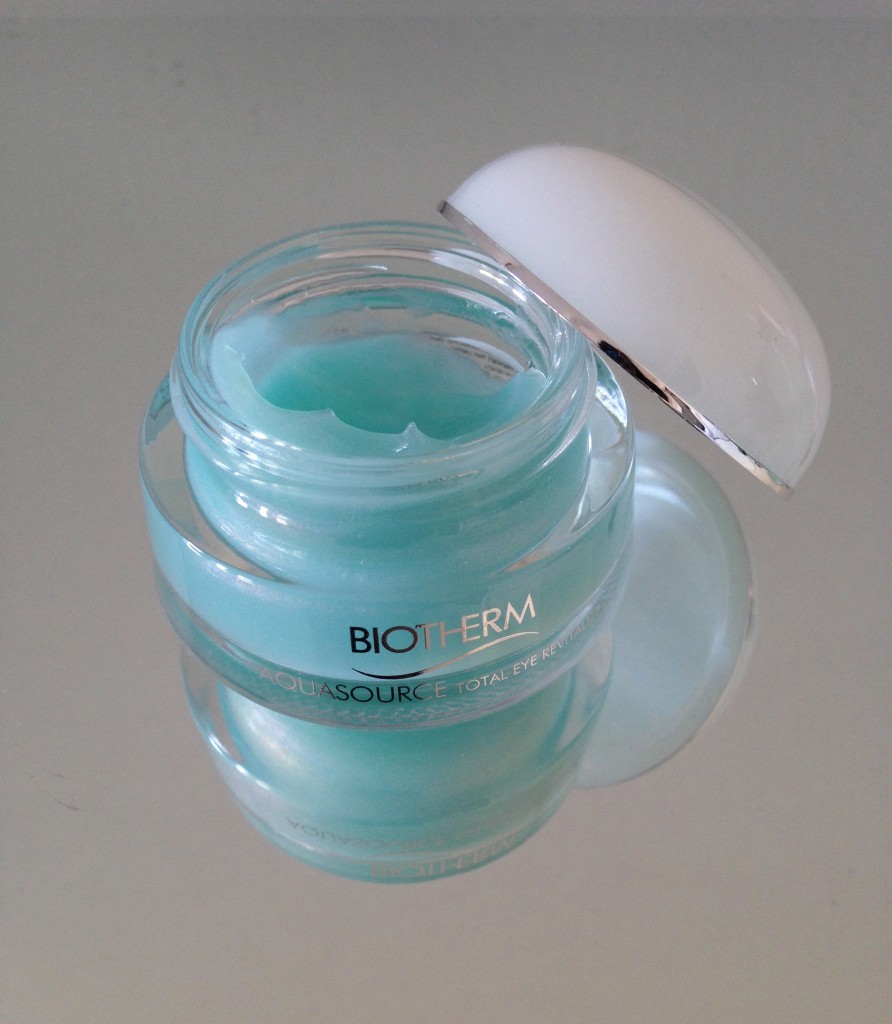 It comes packaged in a similar glass jar with a white cap and the gel is a freshwater blue shade. Looks and smells refreshing!
If you've ever used anti-puffing serums or roller balls for yourunder eyes, you know how relaxing and cooling they are. The Total Eye Revitalizer has the same feel to it.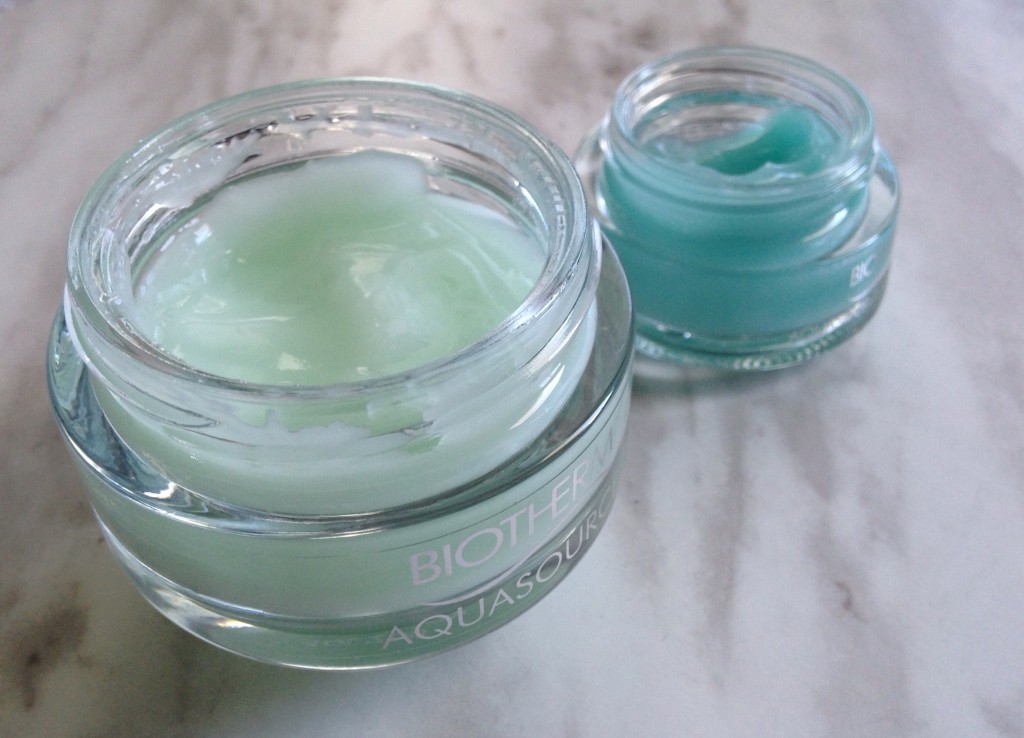 In regards to dark circles, I have yet to notice any lightening in those areas but in terms of moisture and just looking revitalized, it does that very well! I think it's the perfect eye cream for anyone who is starting off with an anti-aging regimen as well as someone who wants to tackle existing signs of aging around the eyes, comfortably. It's gel formula makes it so easy to use, that you're more likely to use it. It retails for $40.
I would definitely recommend both products or at least one from the two, based on your skin's needs. Comfort is key and that's what I love about the Aquasource line, as it's formula is absolutely perfect!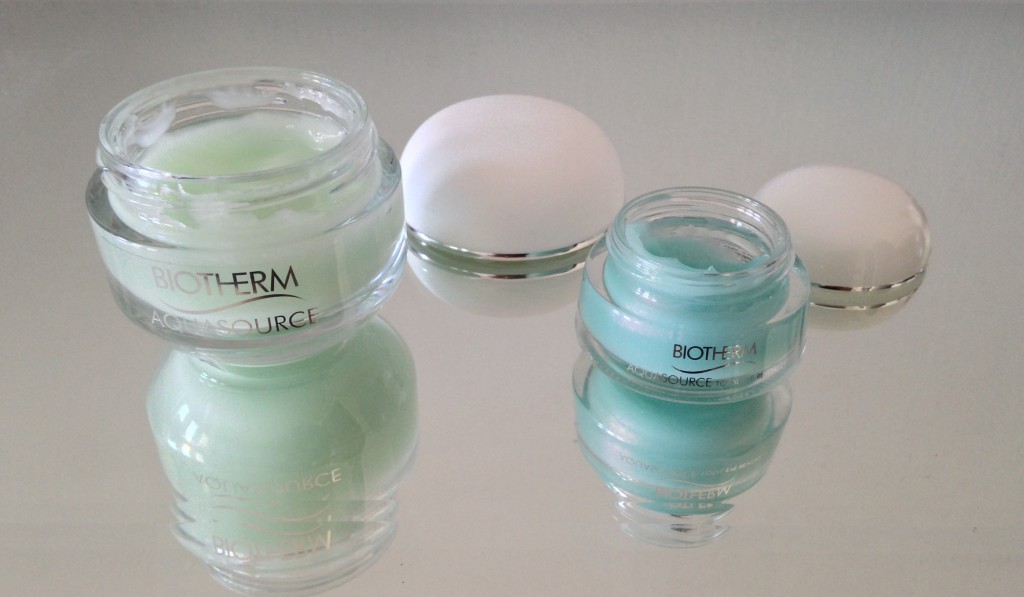 You can purchase Biotherm's Aquasource Total Eye Revitalizer or the Aquasource Deep Hydration Replenishing Gel from Biotherm.ca, Shoppers Drug Mart, Hudson's Bay, Sephora and Sears. 
Aishwarya