This past June, I began using the Vichy Aqualia Thermal range. In the midst of Summer, I was eager to find a skincare product that would provide maximal hydration, all while allowing my photosensitive skin to breathe. I have to be very selective with the products I can use. Since I have combination skin and heavier creams often results in more drastic heat rashes. 
Vichy Aqualia Thermal was reformulated to be more hydrating than ever. Containing ingredients that are 97% natural in origin. Plus a shorter ingredient list when compared to the original formulas.
The range consists of:
Our skincare transitions during the different seasons, as does everything else. In the warmer Summer months, our skin needs more hydration packed products rather than emollients. As a result of the numerous ways our largest organ loses water during this time. Making dehydrated skin one of the biggest side effects.
I tested the Vichy Aqualia Thermal Cream in the Gel and Light formulas. When I use richer, more emollient creams during the Summer, my skin is more likely to erupt with tiny bumps. Opposed to when I use lighter, gel based formulas.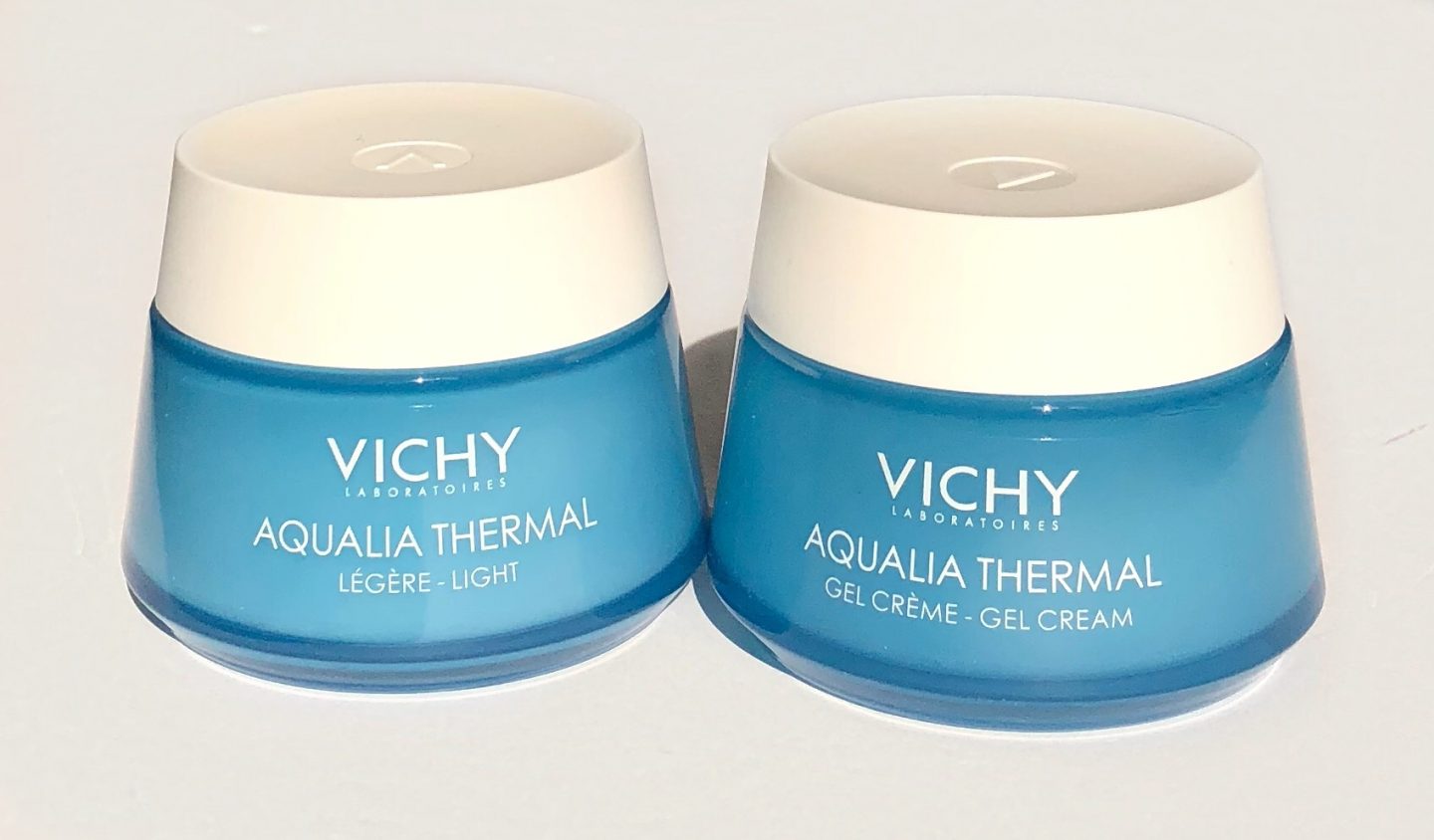 The Vichy Aqualia Thermal Gel's water based formula absorbs readily and is cooling on the skin. Once it has dried down, there is absolutely no residue left behind. I absolutely love how calming the cream feels on the skin, post-wash.
I also put the newly reformulated Aqualia Thermal Serum to the test. Which contains key ingredients such as, Hyaluronic acid, glycerin, thermal water and more.
It's lightweight and runny in consistency, but you'll be pleasantly surprised (as I was) at how much hydration it packs. The serum leaves skin feeling noticeably radiant and plumper.
Now that I've hit the bottom of these jars and Vichy has provided my skin a smooth sailing Summer. I'll be purchasing the
Aqualia Thermal Serum
and picking up the
Aqualia Thermal Cream
 but this time, in a 
Rich
formula, now that we transition into Fall!