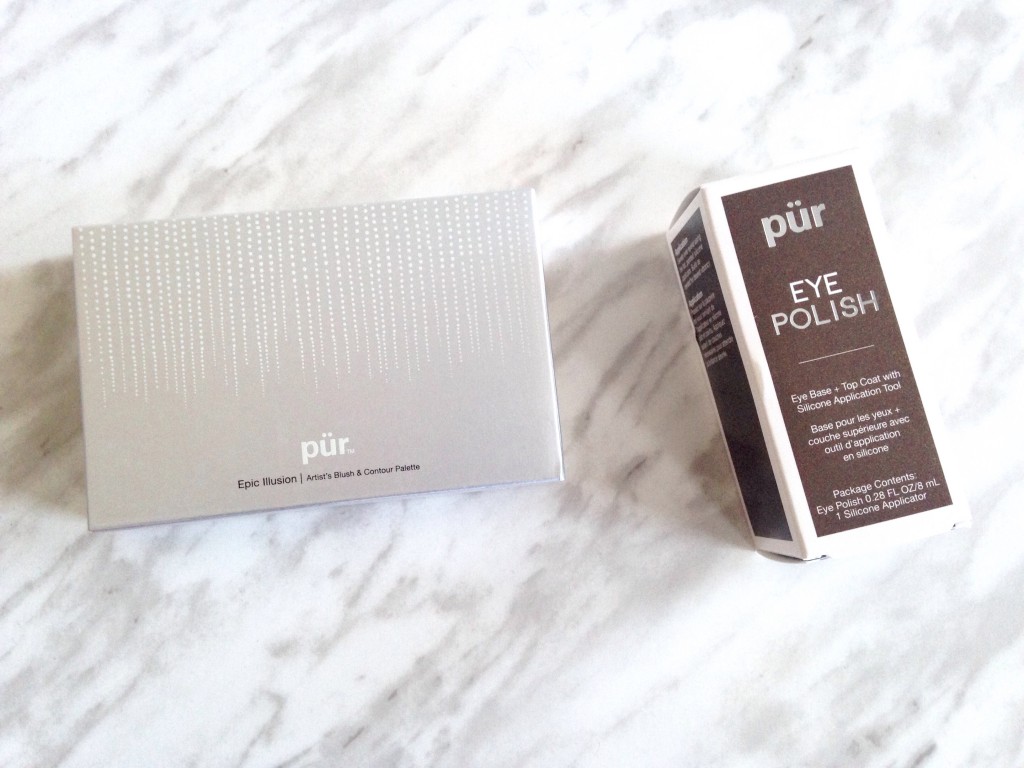 Hello! I recently posted a picture on my Instagram @AIISHWARYA.S of the Epic Illusion Contour Kit & Eye Polish Base and Top Coat by PUR Minerals. This is part 2 of that post, you can click here to read the review on the Contour Kit. I received the Eye Polish Base and Top Coat in the shade Suede.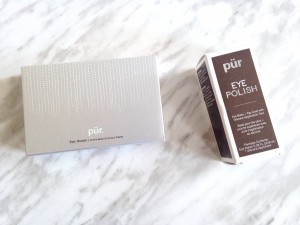 Looking at the packaging, I thought it was fairly large compared to any single eye shadow product I own and I could only imagine myself using up this much product if I absolutely loved the shade.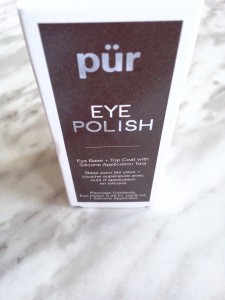 The Eye Polish was created to be a one stop product that preps, primes and polishes your eyes in one step. It is a metallic creamy/liquid product which after a minute of dry time, gives long lasting, non-transferring colour. Unlike other metallic shadows, this one had minimal fallout.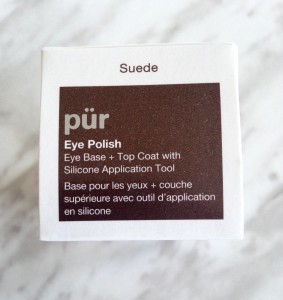 The Eye Polishes come packaged in a little pot with a screw on cap. The product is dispersed through a wet sponge like sheet. The Eye Polish can be used as an eye shadow base, so you can build your eye makeup look over top of it. Or by itself, as it is extremely pigmented.
See below for the swatches of the shade Suede (A bronze with a hint of golden micro-shimmer):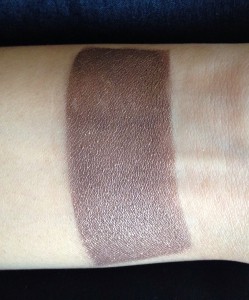 In Natural Light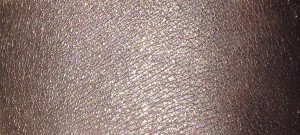 With Flash
It has a dry time of a minute or so, which gives you time to build on other products and blend away. Each Eye Polish comes with a silicone applicator, which I was curious to use, since the product is a creamy, liquid consistency.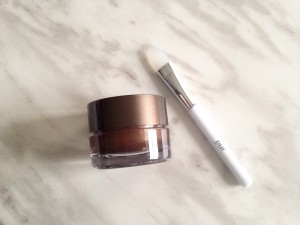 I have never used a silicone applicator for applying any form of makeup and I sort of expected it to wipe away the Eye Polish when I went in to apply more product. But surprisingly it allowed for a smoother application. Also since the product is liquid, I didn't think it was buildable, but after giving it some dry time in between the first and next application, I found that you could build up the coverage but since the shade Suede is dark to begin with, it is hard to tell.
After 7 hours of wear, I did not find any creasing, which I was pleased with, which shows the primer portion of this product worked well.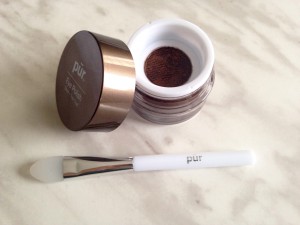 The Eye Polishes are available in six shades and all have a metallic sheen to them. The Eye Polishes retail for $32.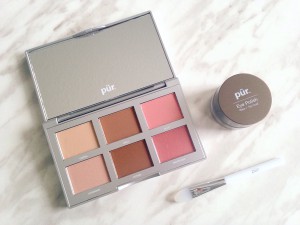 You can purchase the Eye Polishes from www.purminerals.com or from ULTA Beauty stores nationwide. I hope you found this review helpful and I would love to know your thoughts on the Eye Polishes! 🙂
Aiishwarya