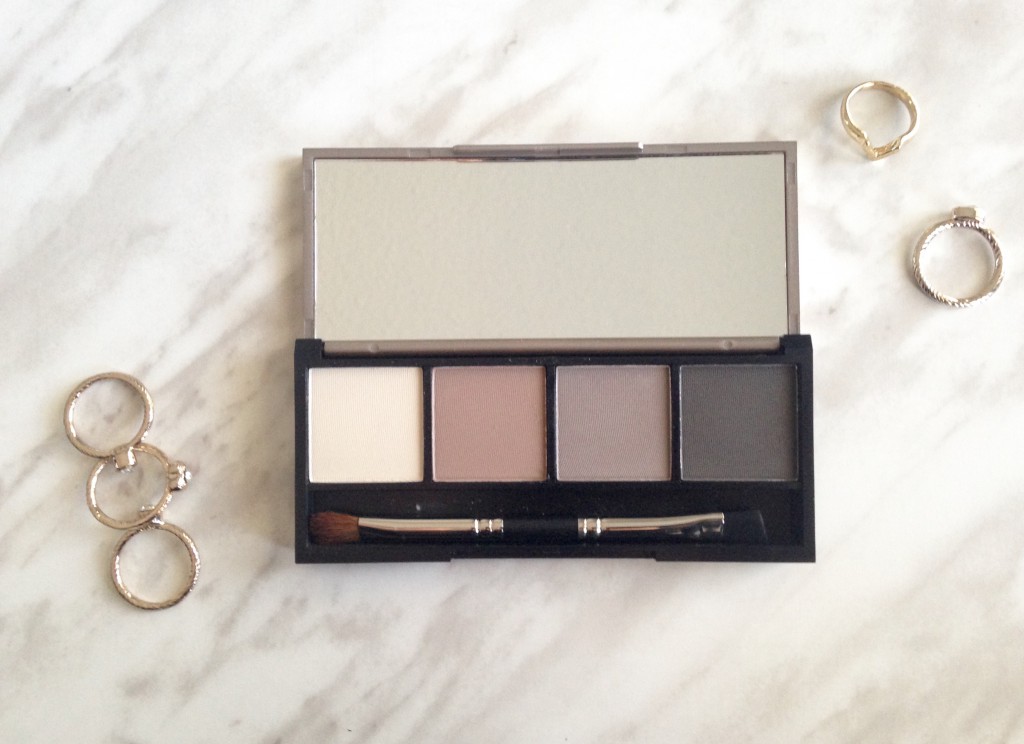 I absolutely love eye shadow palettes. I still have my fair share of my favourite shadows in single pots and pans but I find that palettes do all the hard work for you. Gorgeous shades that work brilliantly together in one palette is what I reach for when I'm in a rush. Which is exactly what I wanted to review for you today. That is the
Limited Edition Dr. Hauschka Eyeshadow Palette.
I got the opportunity to try out their
Limited Edition Eyeshadow Palette
and it was definitely one of my favourites. There are 4 cool toned shades in this palette.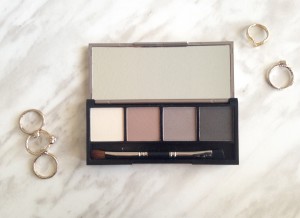 At first glance, I thought they would be chalky, since they were all matte shades and had absolutely no shimmer in them. After swiping them with my index finger, they were extremely silky to the touch. They applied very smoothly when I went to swatch them.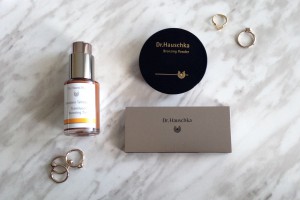 The four shades in this palette are Sand, Light Brown, Soft Grey and Anthracite.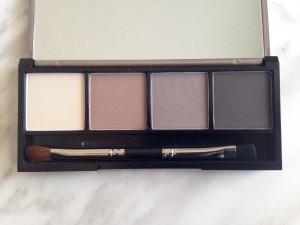 See below for the swatches (I did not use any primer):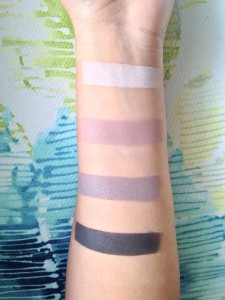 Natural Light: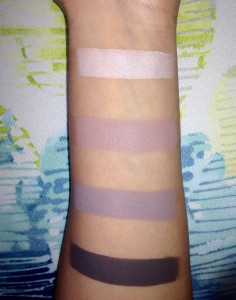 With Flash:
As shown, the shades are quite pigmented even without the use of a primer. The shadows come encased in a small palette but the size of the shadows are deluxe. Each palette contains a dual ended brush which I would only use if I were on the go. I need full size brushes to apply my eye makeup but it is always convenient to have a travel size brush. The round brush end packs on colour pretty well and can be used to apply a smoked out line to your lid.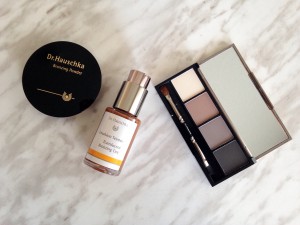 I would recommend using eye primer because these shadows are so soft that they need something to adhere to. Sometimes matte shadows are chalkey and difficult to blend but these shadows blend very easily, not to forget how well they blend with each other. The shadows do have a light scent to them, which is similar to Dr Hauschka's Bronzing Powder. 
The inside flap of the packaging has a guideline for how to shape your brows. Where the arch should be, where the end of your eyebrow should land, etc.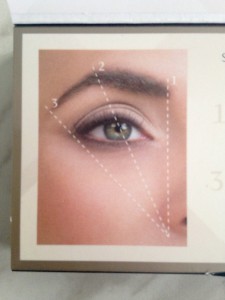 The shades in this palette are perfect for me. My everyday looks consist of nude/browns/taupe/greys and the only shimmer on my face is from my highlight. The shades can be built up or down to your liking. My favourite looks to create with them have been a natural look and a soft grey smokey eye.
This Limited Edition palette retails for 
$43. 
You can browse
Dr. Hauschka's
products on
www,drhaushka.com.
 As well as check out all the looks they create with this one palette, that you'll definitely LOVE!! I recreated some everyday looks using their "How to Create the Look" guidelines and they're very easy to follow.
Hope you found this helpful and look out for more of my Dr. Hauschka makeup reviews! 🙂