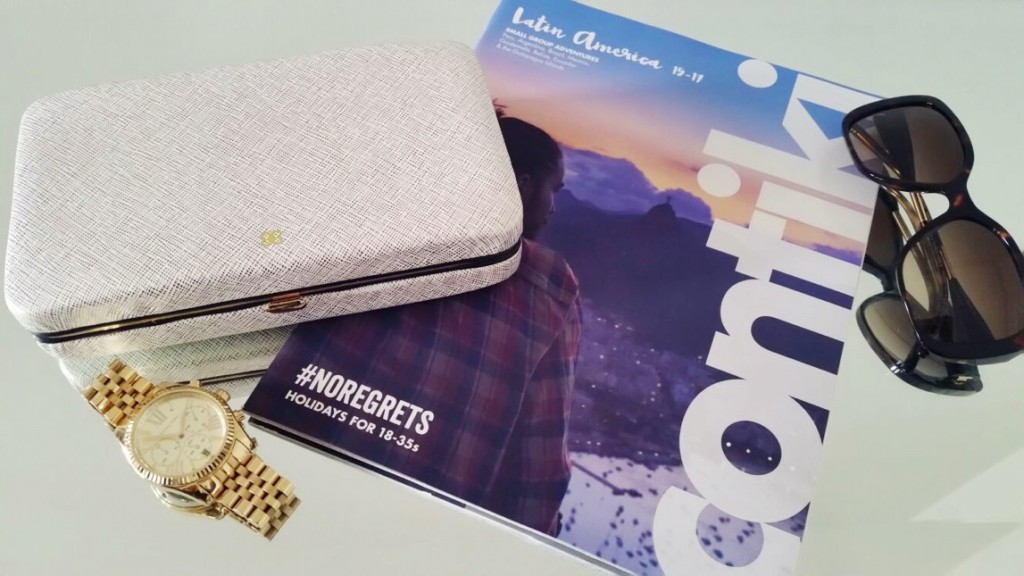 Hello! Today I wanted to show you all this gorgeous Dollup Beauty Case by Nikki Hynek. It is a clutch that compactly organizers your makeup for when you're on the go. The one I have has a hard silver outer shell with gold tone hardware. When you press down on the clasp, the case opens and lays flat, which is very convenient! Allowing you to see every item in your makeup case.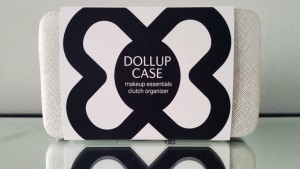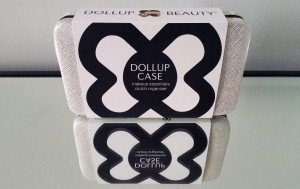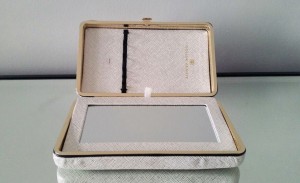 Their is a drop down mirror that rests on the case so you can touch up your makeup without having to hold up a mirror. Behind the mirror is a magnetic palette which you can place your favourite eye shadow, blush, powder and other pans . There are 7 elastic bands on the left that securely hold your eyeliners, makeup brushes, mascaras and you name it essential products in place.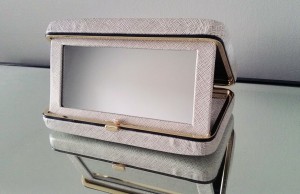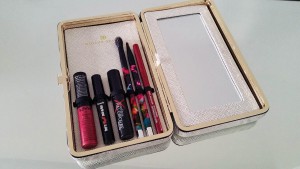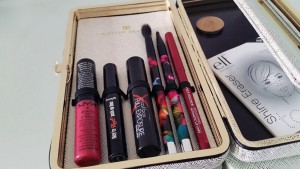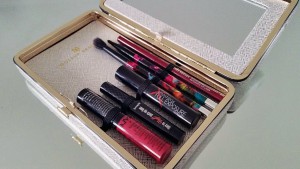 It comes wrapped in adorable packaging and with the holidays approaching, it is the ultimate gift for the makeup lovers on your list! They have numerous shell choices to choose from! You can browse all of Dollup beauty products on www.dollupbeauty.com.
The products I carry in my Dollup beauty case are: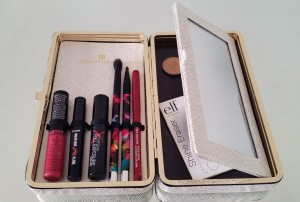 Sonia Kashuk Makeup Brushes
Yves Rocher Automatic Lip Liner
E.L.F. Cosmetics Blotting Sheets
Do you own any beauty cases, if so which ones and what products do you carry in it? Let me know :).
Aiishwarya