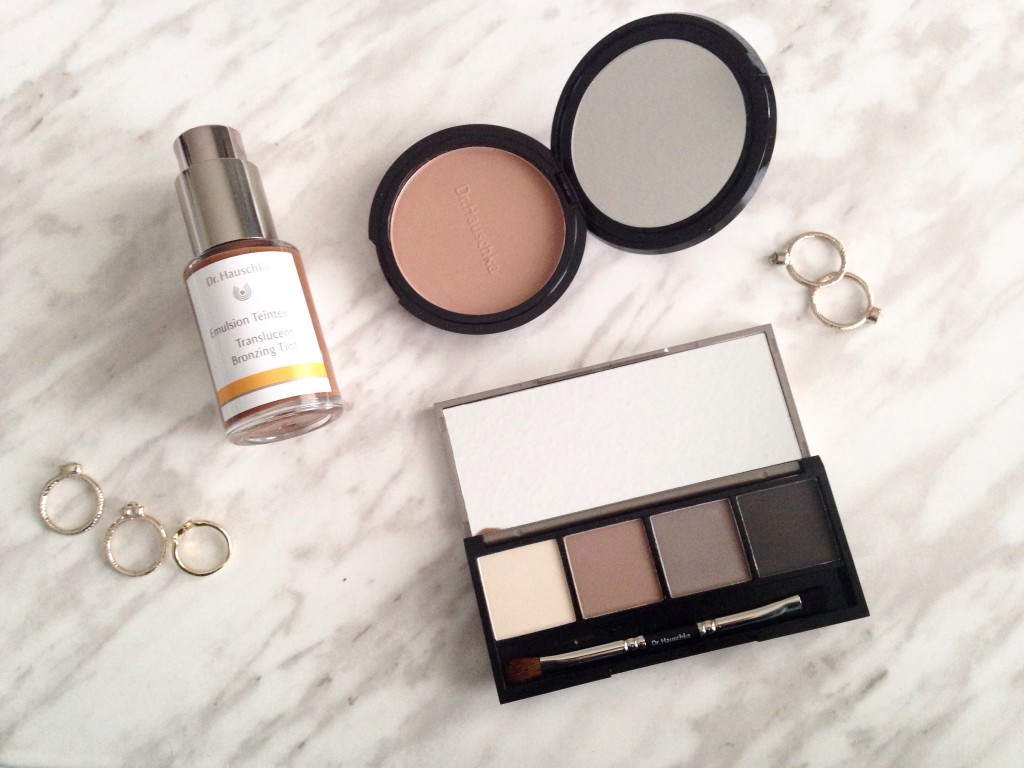 Having an olive/tan skin tone naturally, there's a lot of trial and error that goes into choosing the right shade of bronzer for myself. My go to products for bronzing my skin are actually just foundations, such as my MAC powder plus foundation (in a shade 5 shades darker than my skin) and a Sephora pressed foundation in one of their darker shades. I find that those two are perfect and far from orange, as well as shimmer free. I recently received the 
Dr. Hauschka Bronzing Powder
and I was surprised as it's not as dark as other bronzers, quite neutral actually. I also tried out
Dr. Hauschka's Bronzing Tint, 
which was a first for me.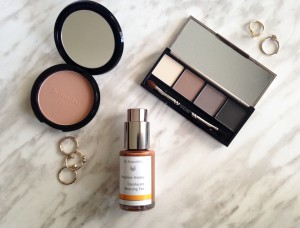 Bronzers really help to add dimension back to your face after applying foundation.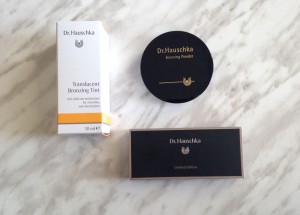 The Bronzing powder comes packaged in a black mirrored compact with Dr. Hauschka Bronzing Powder written in gold letters. The bronzer itself is very subtle and soft. The powder is buildable, so it can be used to achieve a soft glow or used as a VERY subtle contour.
It definitely smooths out your complexion. If your skin tone falls under light to medium shades, then only would this bronzing powder shade be suitable.
The bronzing powder has a slight herbal scent to it. The bronzer retails for $40. 
Since, this post is about Bronzers, I also wanted to include 
Dr. Hauschka's Translucent Bronzing Tint.
Which is perfect for many people who become pale and lose their summer glow during the Winter months.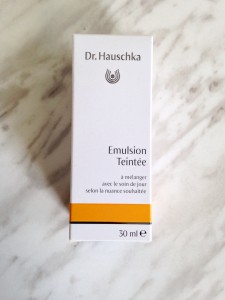 The Translucent Bronzing Tint should be mixed with any day cream, then applied to your face and neck. The bronzing tint is a nice, light liquid which blends very easily. This tint is extremely versatile. It can be used to give a hint of colour or the intensity can be built up by increasing the amount of tint you add to your cream. Reapplying the product also intensifies the colour.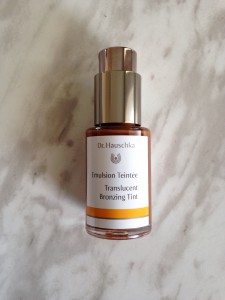 Since I am naturally tanned, I used this with the intention of getting a nice VERY SUBTLE glow. I literally only used less than the size of a dime. It does not have a strong scent like most tinting serums do. It is also a great alternative if you're someone who wants a nice glow but don't want to wear foundation. It definitely livens up your face. Also perfect if you like the bronzed look minus all the shimmer.
I don't see the possibilities ending at just being used with your cream. Although, I have not mixed this in with my foundation, I'm sure it would warm up your complexion. The Translucent Bronzing Tint retails for $40. 
I would recommend giving this a try if you're looking for a nice glow! 🙂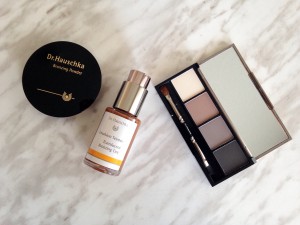 You can check out their full range of products at www.dr.hauschka.com. Also, if you haven't checked out my swatch and review of their Limited Edition Eye Shadow Palette, you can check it out here.
Aishwarya