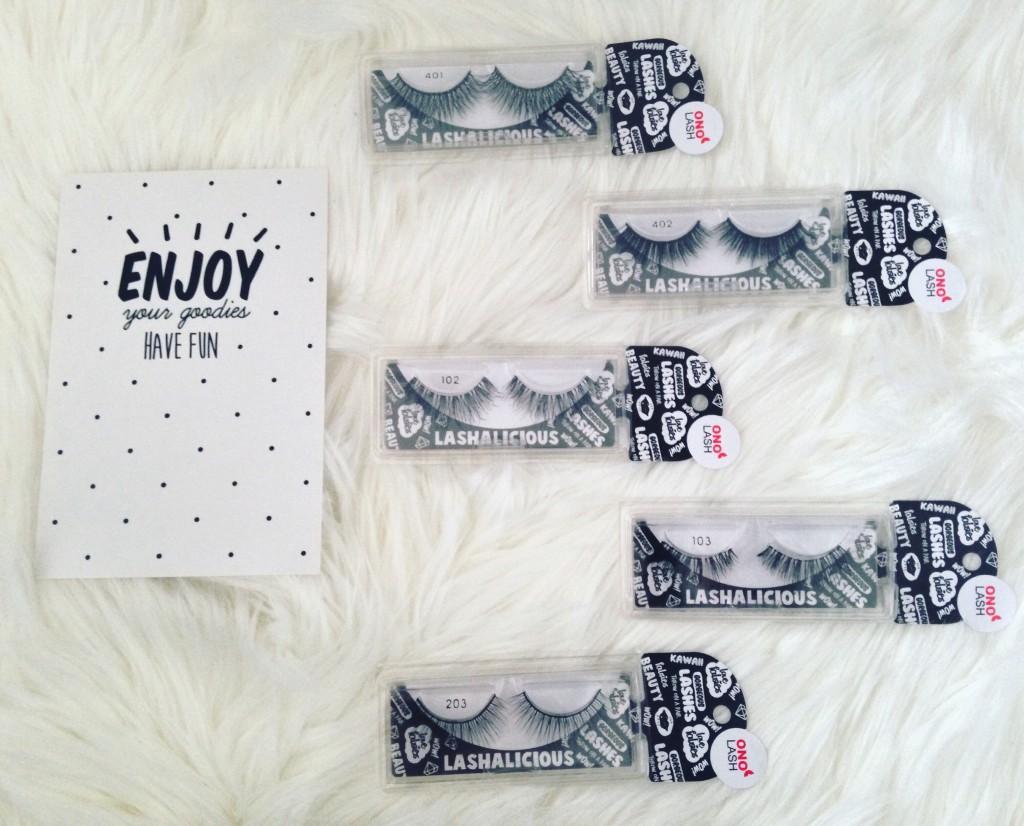 Hello!
As the holidays are approaching (only 53 days tills Christmas lol), I've found myself leaning towards, more than usual, makeup products that are more on the glam side. That product is false lashes, because I find that they have the ability to take a look to the next level.
I recently posted on my Instagram, 5 pairs of lashes that I was given the opportunity to review by Ono Lash. Ono Lash is created by a New York City make up artist, Sophie Ono. Their brand is committed to being cruelty-free and are made from non-animal derived fiber blends and human hair. I don't follow a strict vegan lifestyle but it is always nice to know that products we consume are made in this manner.
The false lashes featured below are: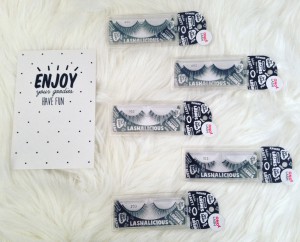 ($4.99)
If you want to add length and volume, these are your go to lashes. The individual lashes are different lengths mimicking how our natural eye lashes look with a coat of mascara. They have a practically invisible band on this pair, which is great! I am a big fan of long spidery lashes and hence I adore this pair. If you are not a fan of spidery lashes, then you might want to avoid this pair and go for a pair of lashes with more uniform length hairs.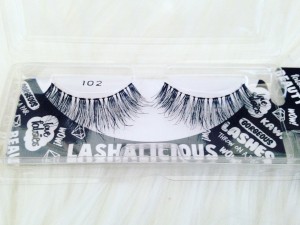 ---
Strip Lash 103:
($4.99)
This pair has longer lashes at the outer edges. I found that the bands on the Kit Must Have Strip lashes were really thin and really easy to disguise. Groups of lashes on this pair are bundled together, allowing them to flare outwards. It is perfect to pair with a cat eye, since the end lashes have the most length.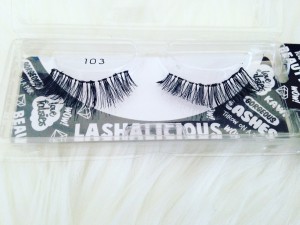 ---
Strip Lash 203:
($5.99)
These lashes are one of my favourites! They are very subtly stacked, with the longest lashes in the center and shortest on the ends. I prefer this style of falsies. They add immense amounts of length all while giving a soft glam look. They are also perfect if you wanted to stack on another pair for a more dramatic look.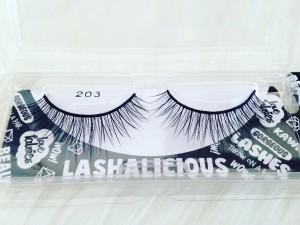 ---
($9)
This pair is from their Deluxe line. To me they are perfect for a night time look. Again, lots of volume as they are dense, with just the right amount of flare at the end. Their deluxe line lashes have a thicker band to support the extra lashes, in comparison to the Must Have Kit lashes.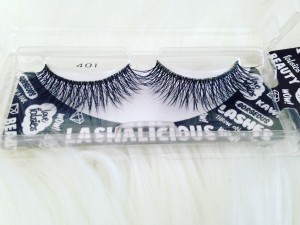 ---
 Strip lash 402:
($12)
This pair of deluxe lash has two layers.A bottom layer that has thick lashes that point outwards and a top layer that has a soft curl to it. Mixed together, you get a very dramatic lash that is perfect for a night out. It is probably one of the boldest falsies out of the bunch.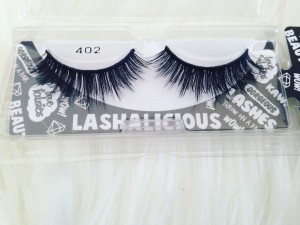 I was pleasantly surprised with the quality of these lashes. They are very affordable with a wide selection to choose from. I spent quite a while drooling over them when I had initially discovered their lashes via the gorgeous Dressyourface's Instagram. Another great thing I found about shopping their line of lashes is that they have bundle pricing available. So the more you buy, the more you save on top of their already affordable lashes. I would suggest to get the most wears out of their lashes, to remove them carefully from their casing. The strip lashes from their Kit Must Haves are slightly more delicate. Whereas the deluxe lashes have a thicker band, which retain its shape a lot better.
I hope you found my review helpful. Do check out their lashes online at
www.onolash.com
 and I would love to know which pair you love! 🙂
Aiishwarya