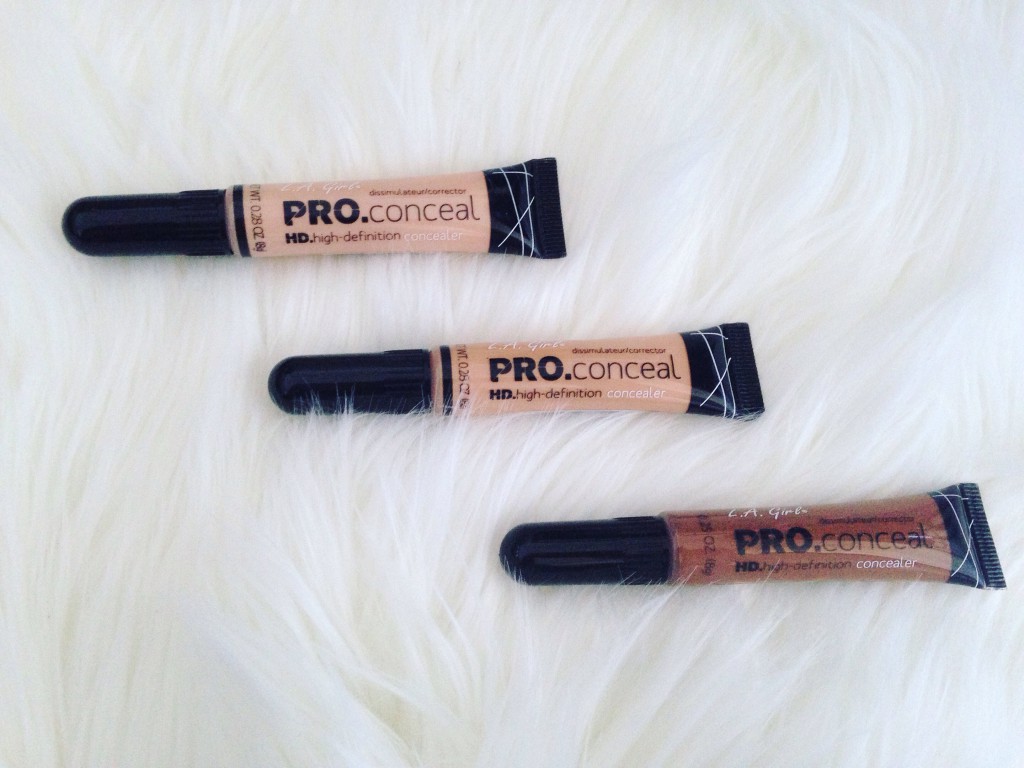 Hello!
Today I wanted to share a few L.A. Girl Pro Concealer swatches with you. I recently them off of www.nailpolishcanada.com and decided to swatch these must have shades for you!!
The 3 shades I purchased are:
Natural
Creamy Beige
Beautiful Bronze
I use this trio for concealing, highlighting and contouring. I use creamy beige for concealing any spots or imperfections. It matches my foundation very well. Then I go in with the shade Natural to highlight and brighten my under eyes as well as any other areas. This natural shade is quite popular at the moment, since many people use it for highlighting. Beautiful Bronze is the perfect sculpting colour. The applicating brush on all the L.A. Girl Pro Concealers allows you to draw out thin enough lines for sculpting your nose or wide enough to contour your forehead and cheekbones.
L.A. Girl Pro Concealer Swatches: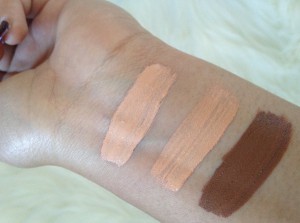 The concealers are a creamy consistency. I like to give them a few seconds to set before I go ahead and blend them out. I find that I don't have to go in and reapply more product if I follow this step.
For the price of $5.99, these concealers can't be beat. The only difficult part is getting a hold of these products, as they are often sold out of the shades I want. That's why beauty product distributors like www.nailpolishcanada.com are such saviors.  I'd love to know which L.A. Girl Pro Concealers you've tried out or your favourite all time concealers!
Aiishwarya