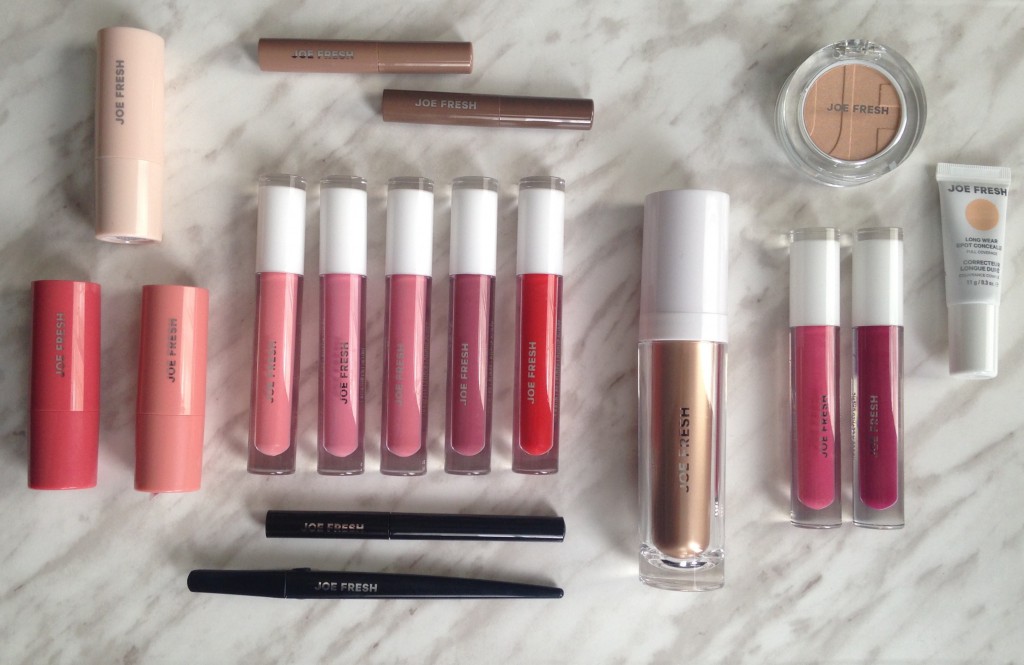 This past January, Joe Fresh made their Beauty line available at Shoppers Drug Mart and Pharmaprix stores across Canada. The Joe Fresh Beauty line consists of a large selection of seasonally relevant cosmetic products, each ranging in price from $8–$18.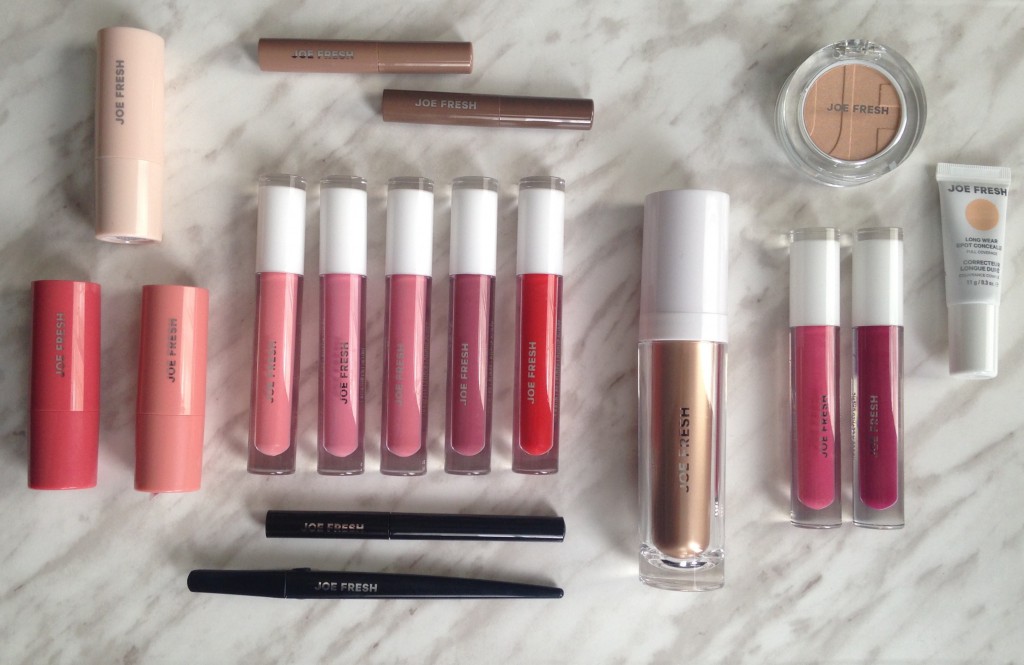 I had the opportunity to try out a very generous amount of their collection, consisting of eye liners, brow gels, liquid lip sticks, highlighters, blushes, concealers and an illuminating primer.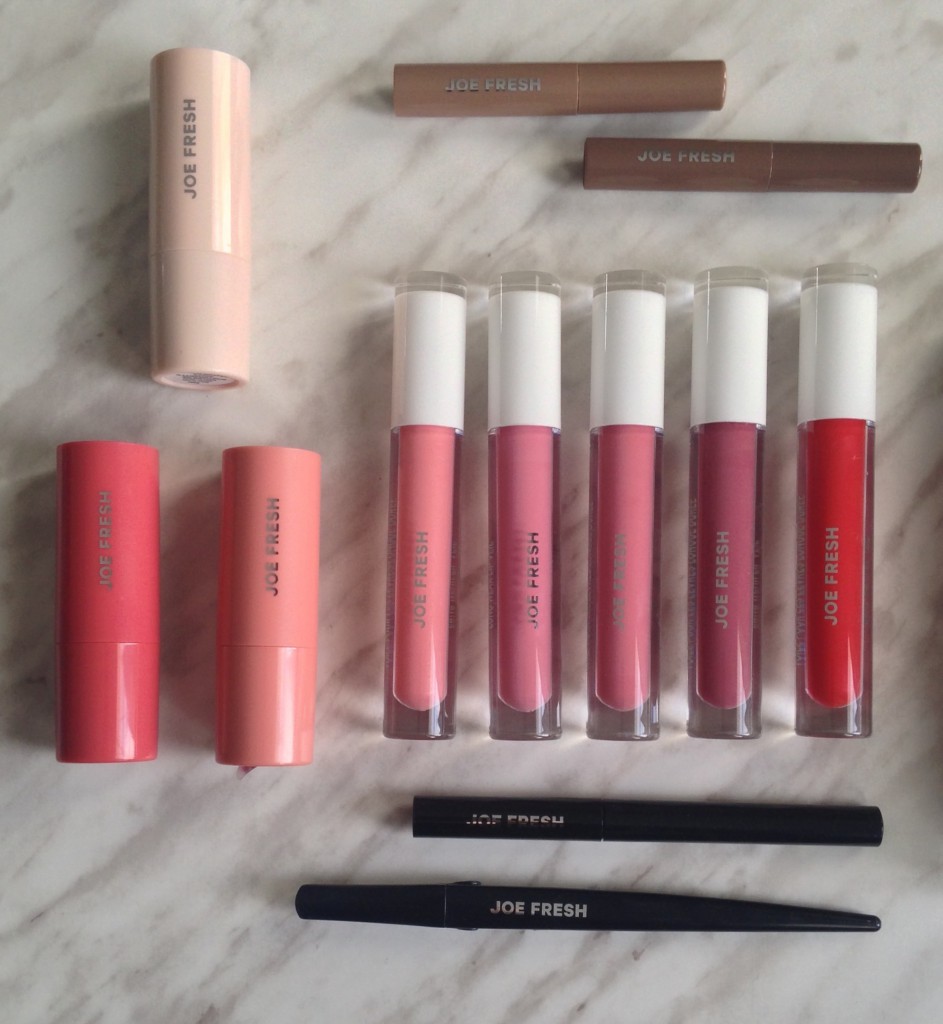 When a brand well known for it's apparel also has a beauty line, there are so many questions people like myself have before trying it out. Like the quality of the products and if they are worth purchasing.
With that being said, I hope I can be of some help with this review! 🙂
Starting off with one of my most staple makeup products, eye liners. I tried out the Matte Liquid Eyeliner and the Precision Liquid Eyeliner.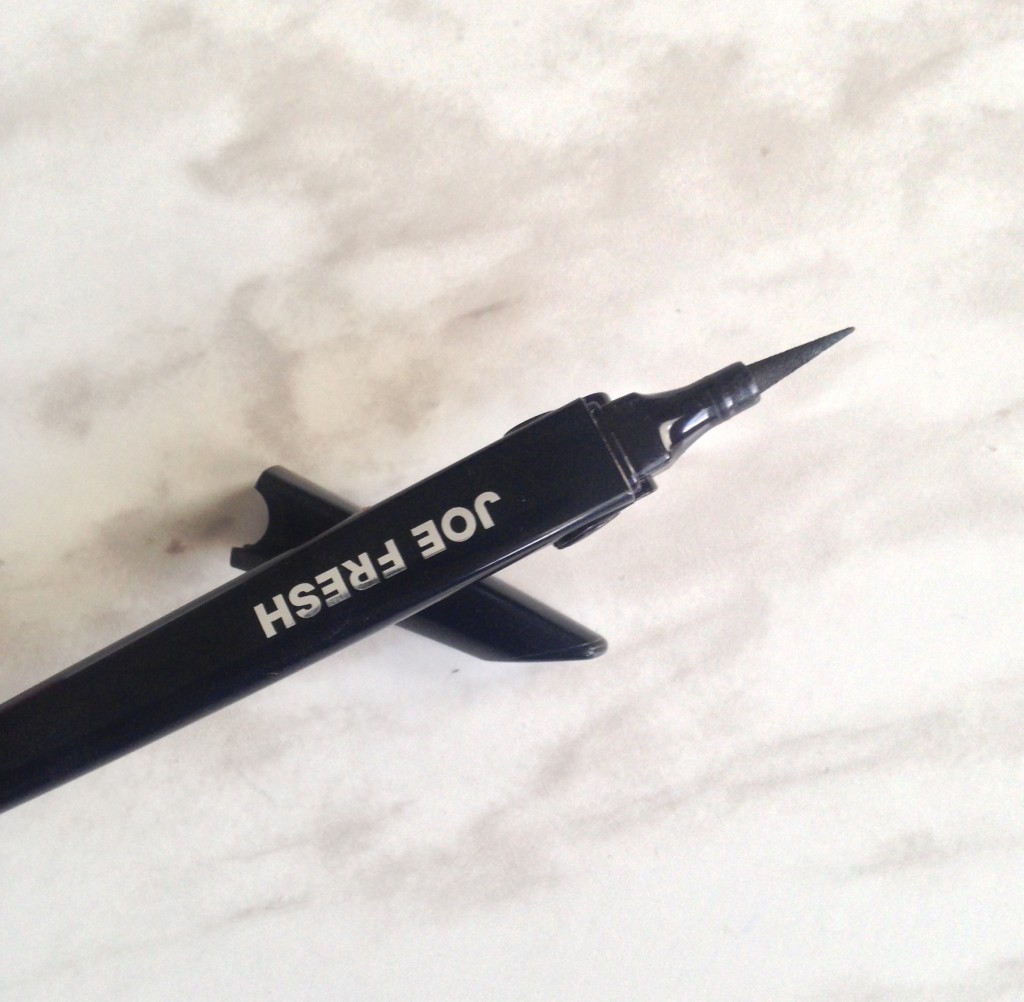 The Precision Liquid Eyeliner has one of the finest, most precise tips I have ever used. The applicator is longer than most and is semi-flexible. It is in the form of an ergonomic marker, which gives you all the control. Applying a very thin line is so, so easy, as well as creating a winged line. It dries matte and is smudge-proof but not water-proof. It retails for $8. *I would recommend storing your liner applicator side down to prevent it from drying out as well as it always being ready to use, since the product stays dispensed.*
The second eyeliner is their Matte Liquid Eyeliner. This has a very fine brush applicator and the liner is very pigmented! Slightly more pigmented than the Precision Liner. Since it has a brush, it is a lot more flexible and makes it really easy to get nice and close to the lash line. It retails for $12.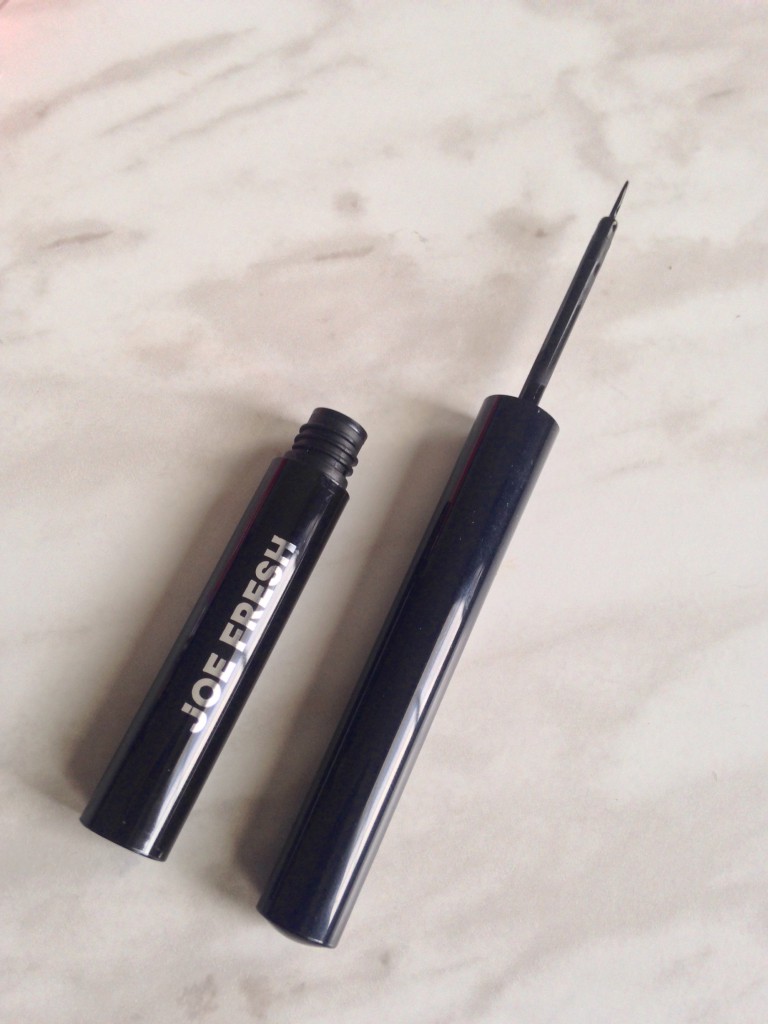 They also have a Tinted Brow Fix, which is a wax based cream, that adds colour to your brows making them appear thicker, while shaping your eyebrows. The Tinted Brow Fix is available in two shades; Taupe and Brown.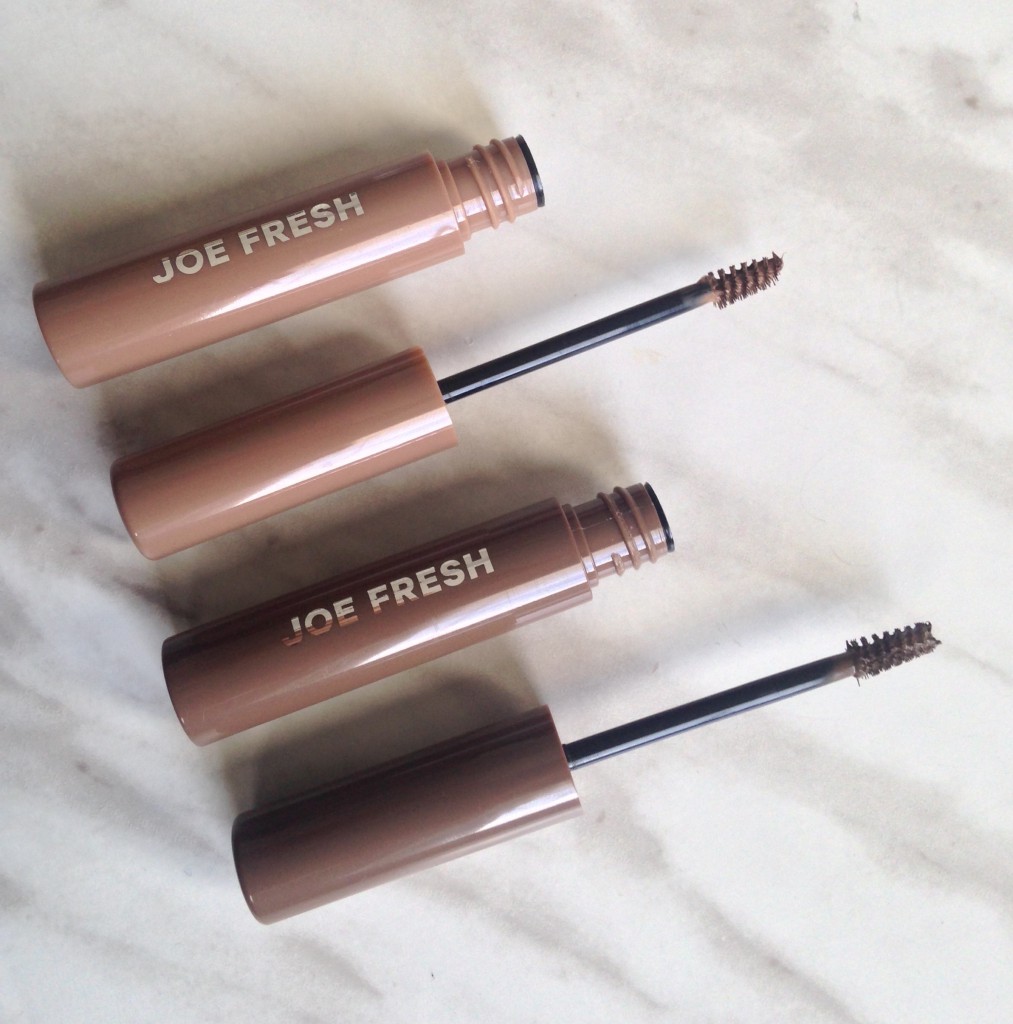 This is meant for those with sparse brows, not so much for those who already have full brows, but can be used to hold stray brow hair in place. I love the hold and thickness it gives my brows!!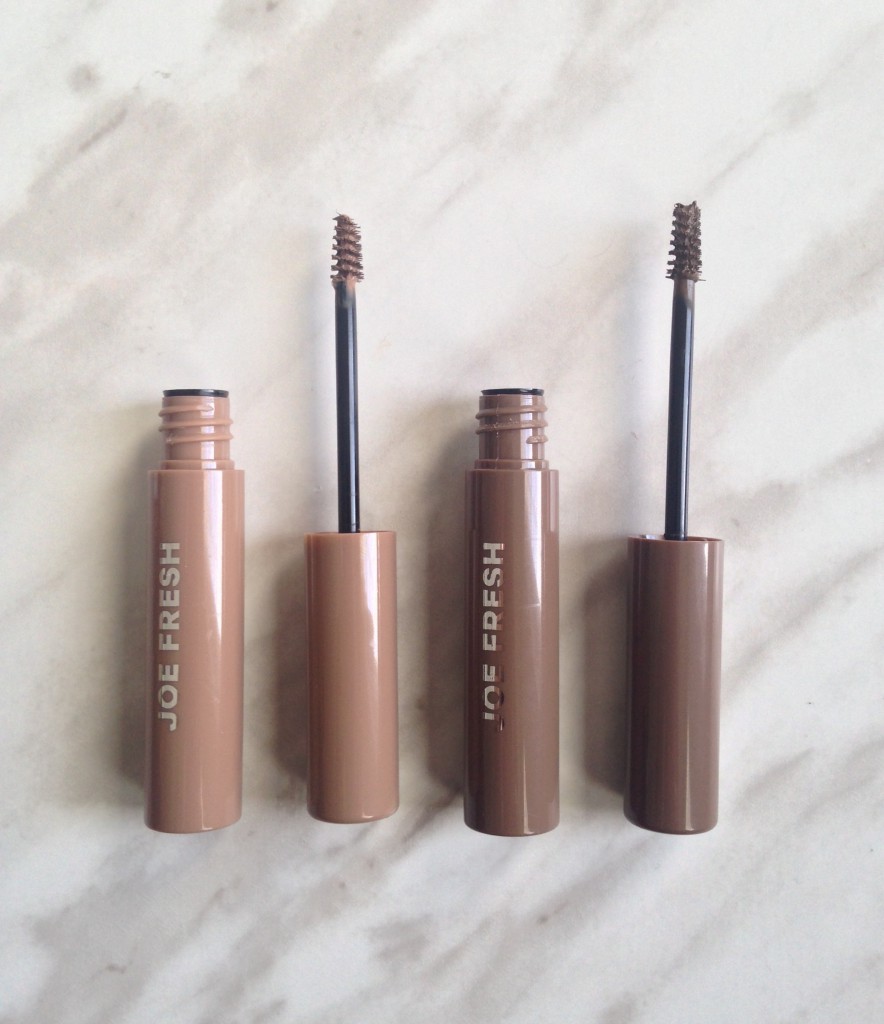 I tried out a handful of their Lip Veils, which are light-weight liquid lipsticks with a natural finish.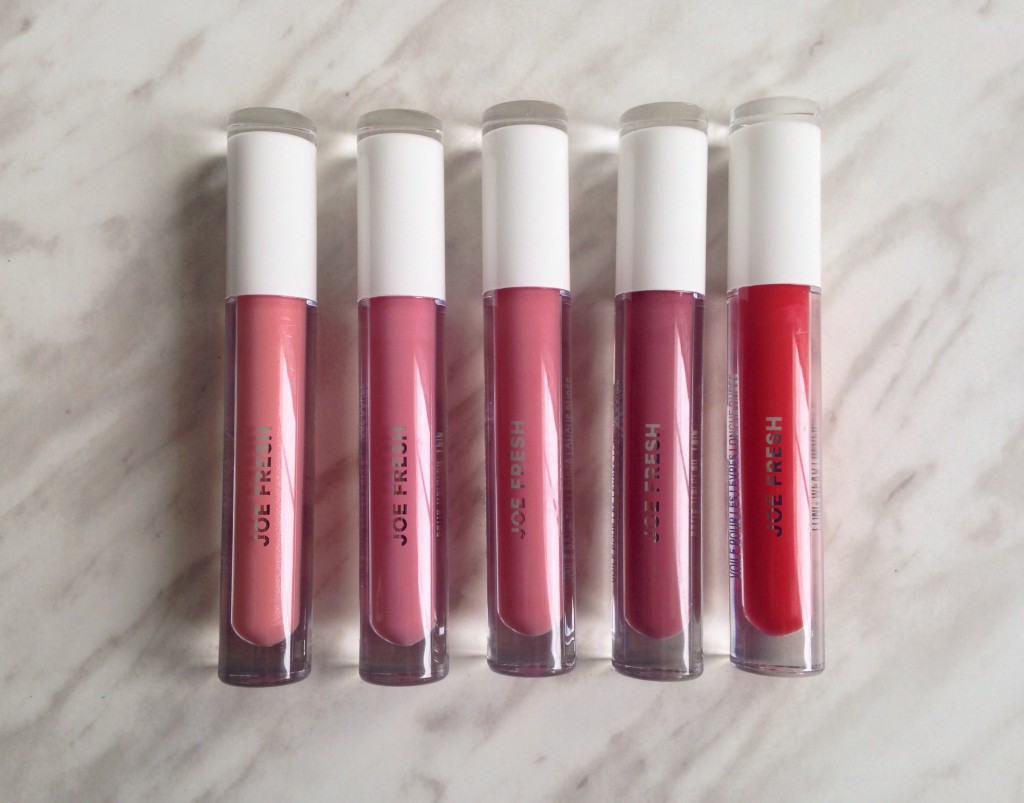 They are available in the following shades: Nude, Kiss, Rose, Sorbet, Sweet Nectar, Mauve, Hydrangea and Pomegranate. They have a light vanilla scent to their lip products. They are not as opaque in colour as matte lipsticks, they are more like a gloss. Some shades appear to be similar like Nude and Kiss, in their packaging but are quite different when applied.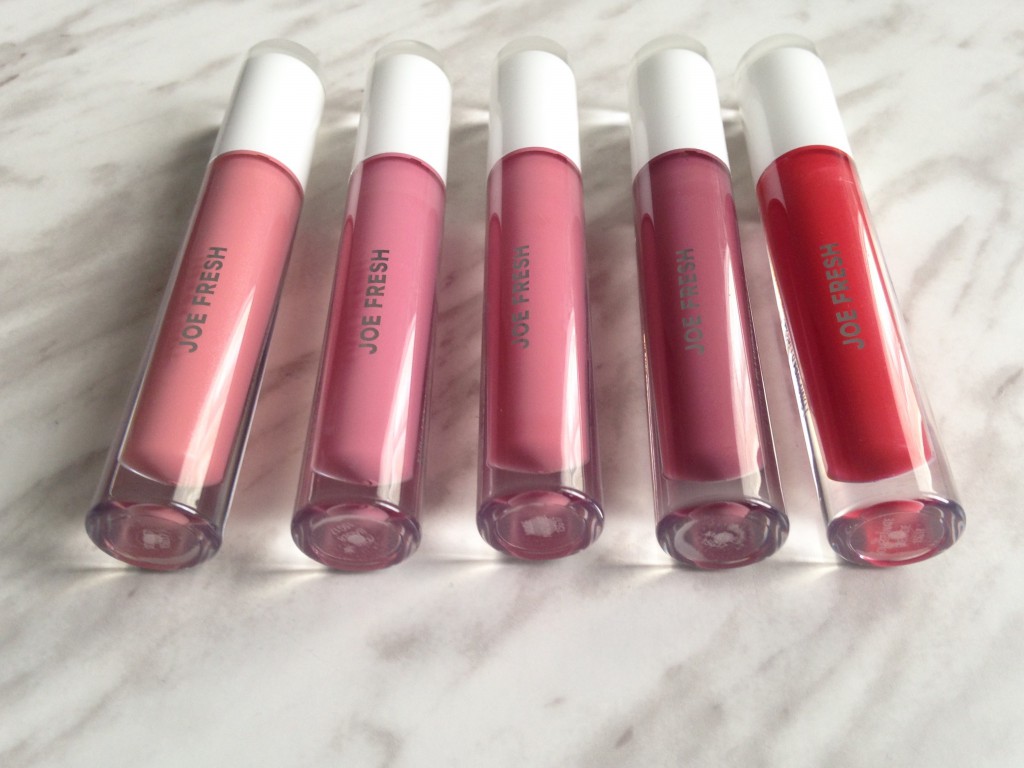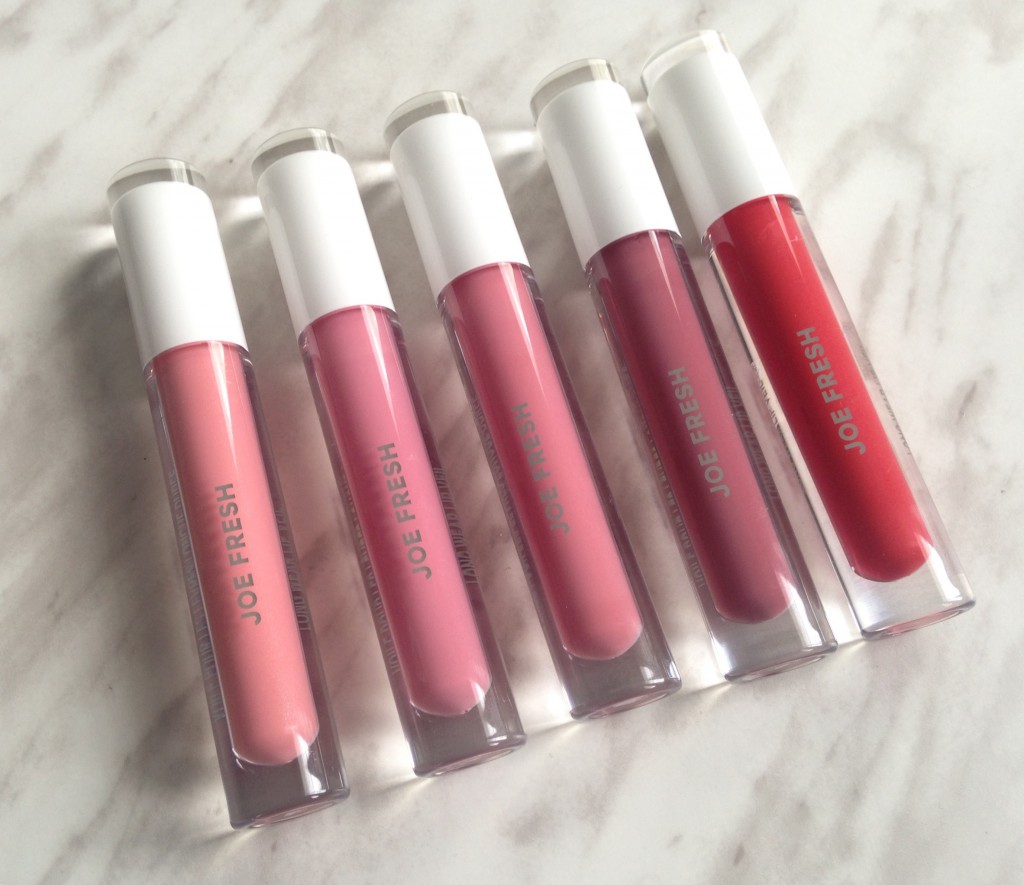 Some shades were a little too light for me, but I darkened them for my liking by pairing them together.
See below for the swatches (First 5 are Lip Veils, Next two are Lip Cremes):

I also tried out two of their Lip Cremes which retail for $12 each. These are similar to liquid lip sticks with their pigmented formulas, long-lasting wear and are available in the shades Rose, Candy, Fuchsia, Berry, Ruby, Wine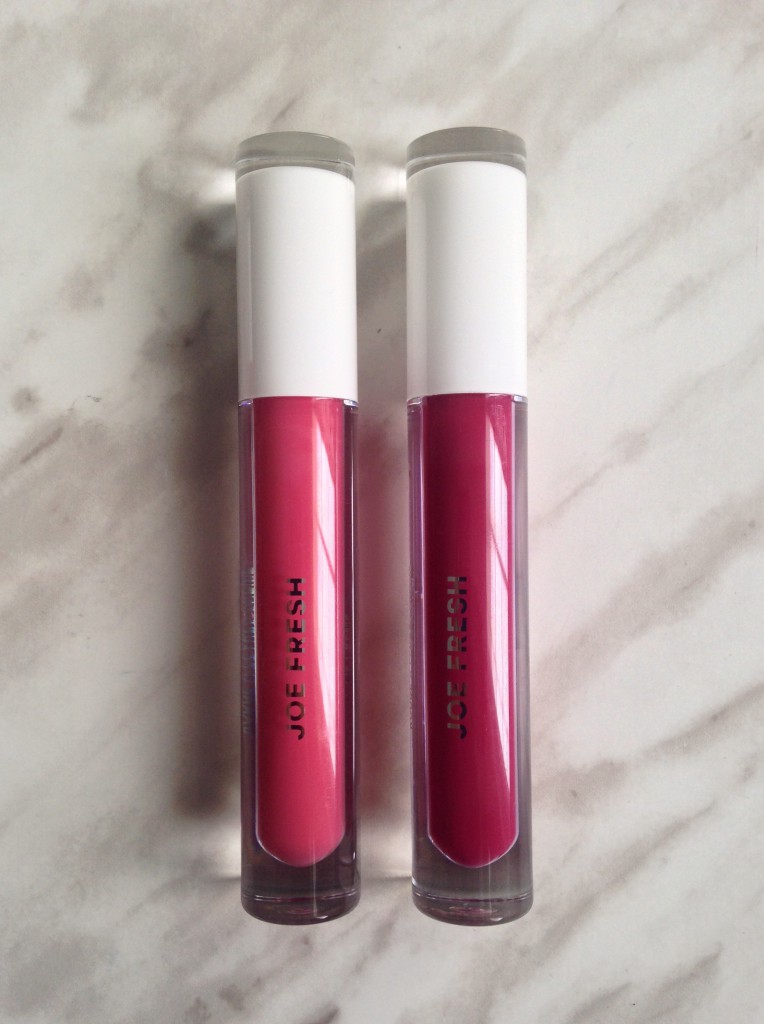 Unlike liquid lipsticks they aren't drying and keep your lips moisturized. They have a light scent to their lip products and are very similar to some of my favourite shades which I have paid 4 times the price for. The formula is creamy and has a bit of shine to it. They recommend it be paired with Joe Fresh Long Wear Lip Liner, which I plan on trying alongside the Lip Cremes.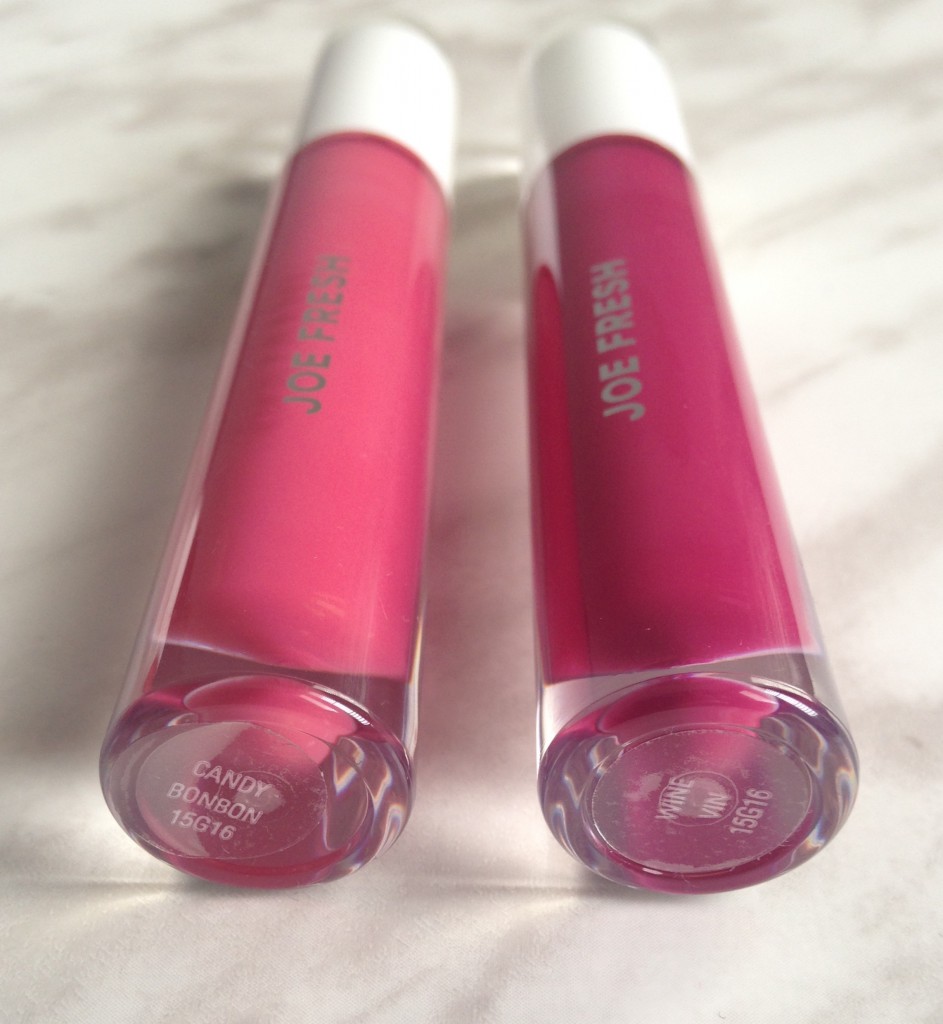 Coming to one of my favourite categories of products, which are highlighters! I tried their Highlighter Powder in Lustre. Not only was it extremely pigmented but the shade was just perfect! It looks beautiful when worn as an eye shadow as well.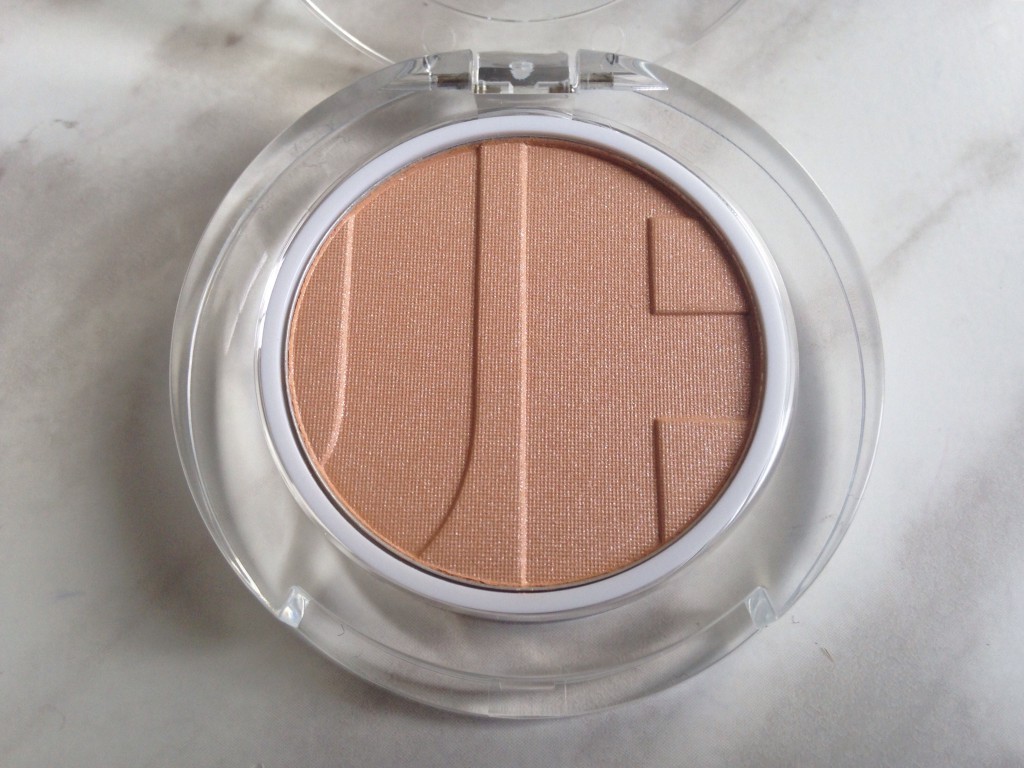 See below for the swatch.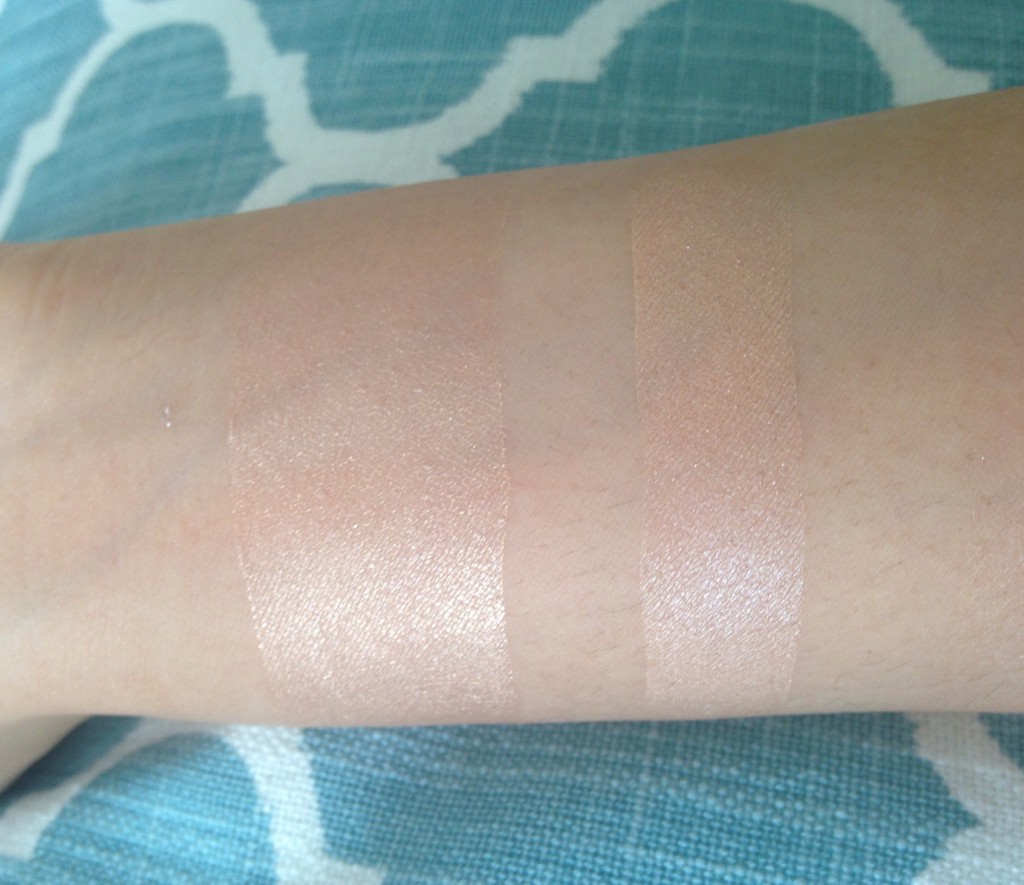 Left: Illuminating Primer, Right: Highlighter Powder
This highlighter blends really well and does not look chalkey against my skin tone. You can achieve a nice glow with this product. It retails for $8.
In the same highlighter category is their Highlighter Stick. It is in the shade Pure Glow. It is a white cream based highlighter with lots of micro shimmer. For swatching purposes I layered it on but did not blend the product in at all. Although it appears 'white' it actually blends out really nicely and can be as subtle or apparent as you want.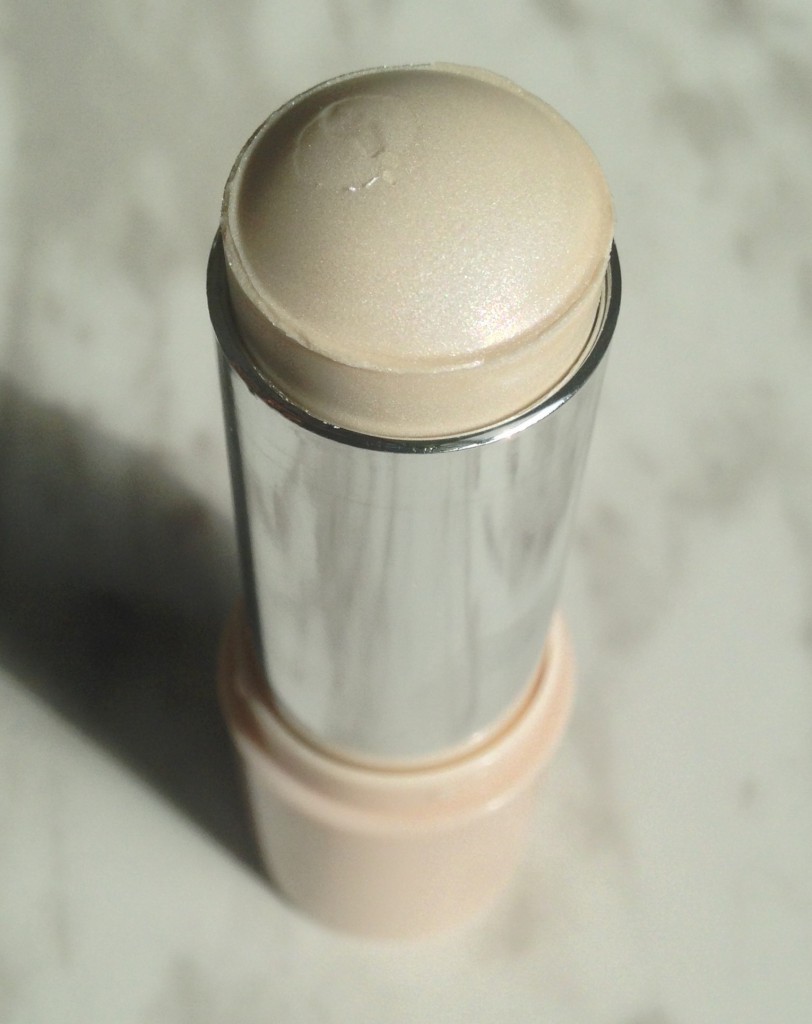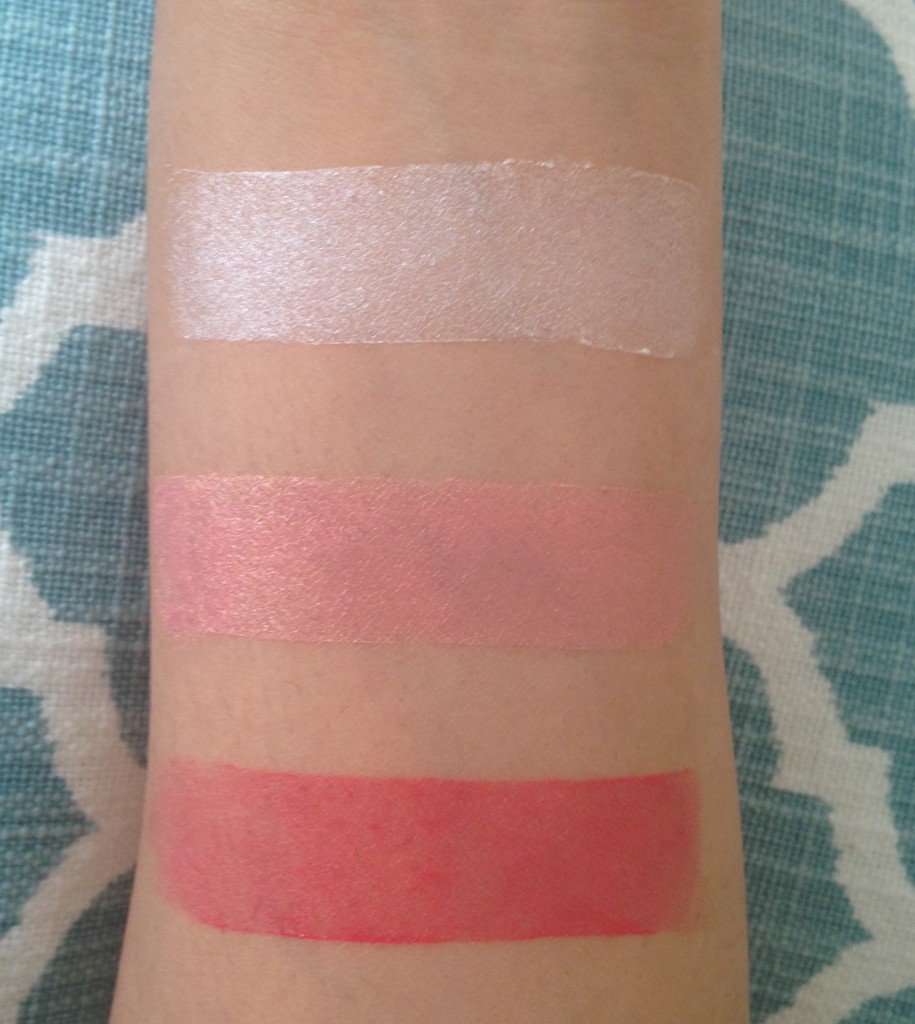 First: Highlighter Second: Peach Dream Blush Third: Rose Blush
I realized I really like highlighters in stick forms. I find that allows for a more precise application. You can smooth the product out with just your fingertips if you wanted to.
They also have Blush Sticks, which are available in four shades; Peach Dream, Radiant Rosette, Buff and Rose. The blushes are quite pigmented, so you only need to dab the product on once and blend.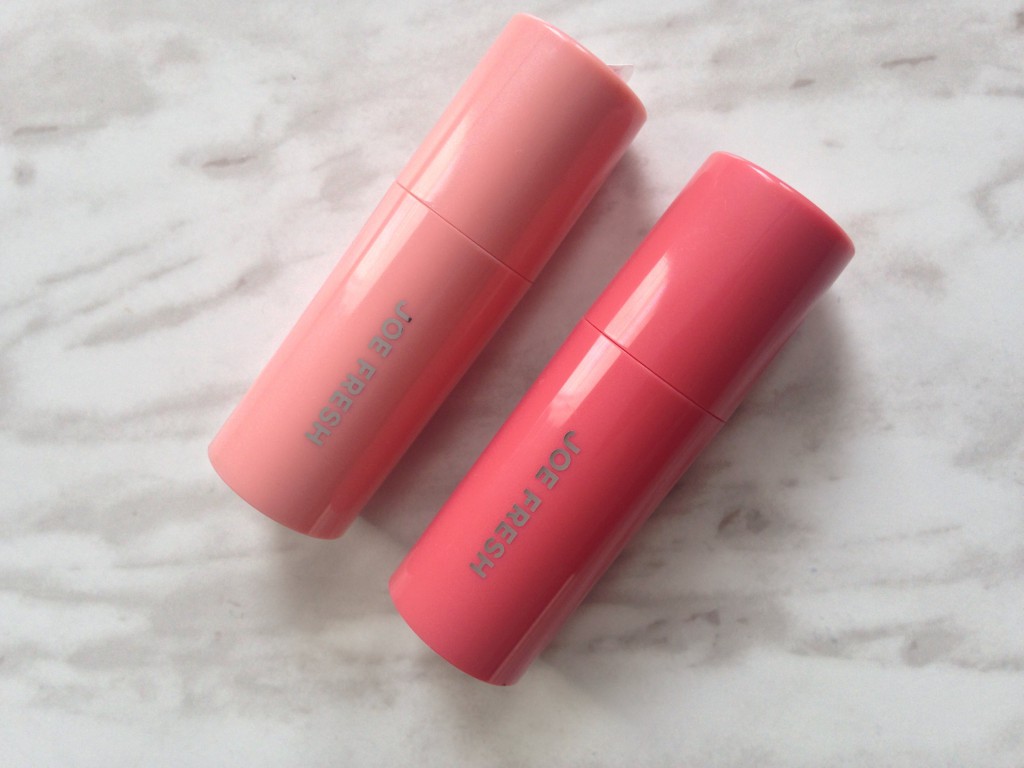 Products in a stick form just make makeup application so much faster and easier. The blushes blend really well and some have micro-shimmer to them. Peach Dream and Rose can be used on so many different complexions. Each of these blush sticks retail for $10.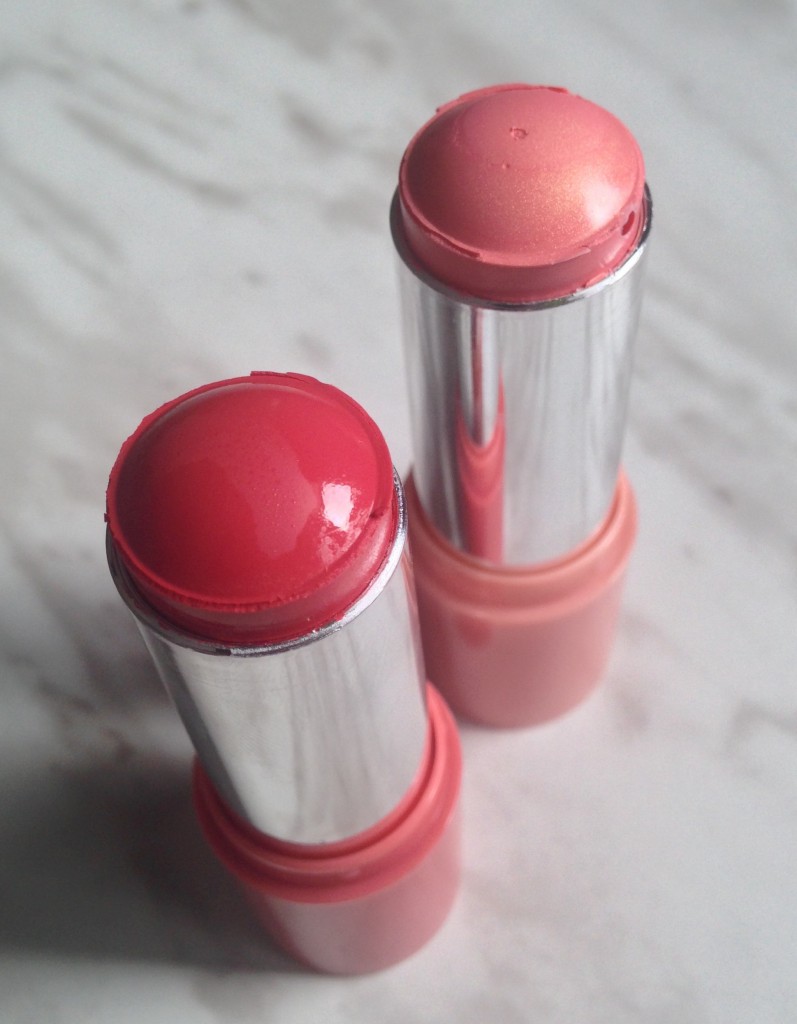 The Illuminating Primer, has to be at the top of my favourites list. I tried out the Champagne shade and I absolutely LOVE it!! It has a serum-like consistency with champagne shimmer in it. It doesn't have a sticky or heavy feel to it, so it's quite comfortable to wear.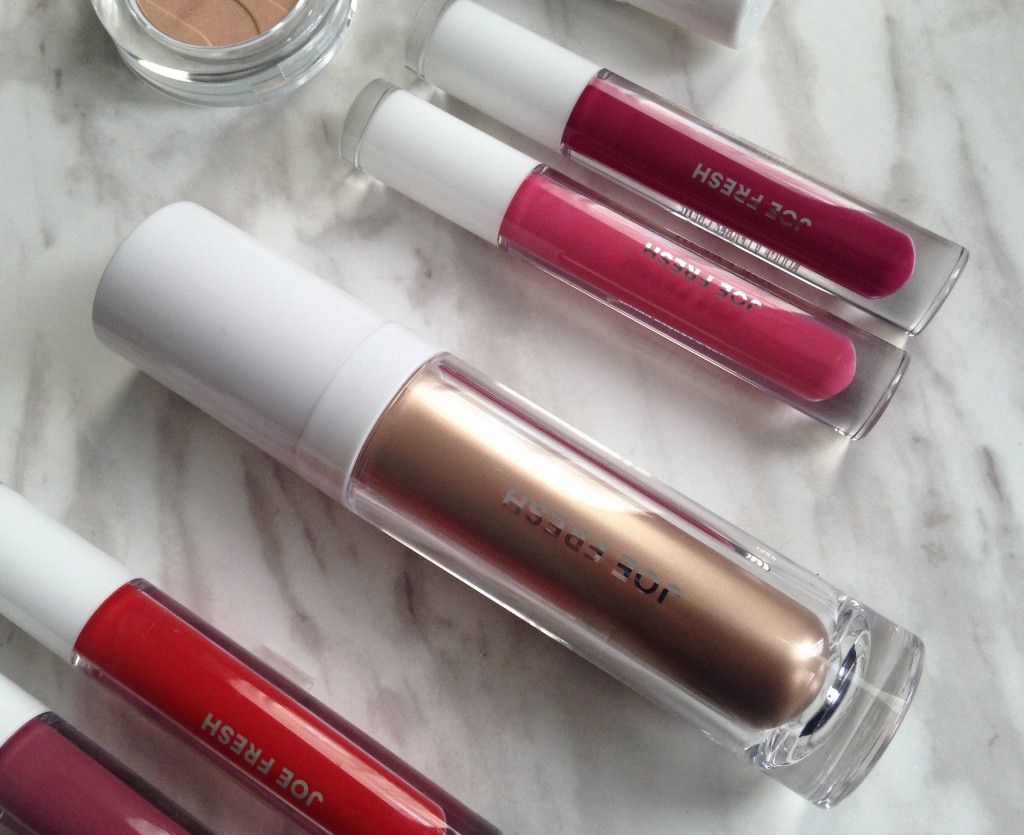 I have yet to apply it to my face by itself but I have used it mixed in with my moisturizer. I apply it along my face, neck and decolletage and it gives an absolutely gorgeous glow! My skin just looks more radiant.
This primer creates a glowing canvas for you to apply your makeup to. Which is a first for me because none of my face primers have shimmer to them. This can also be added to your body lotion for a beautiful glow all around. It retails for $16, which is amazing because it is 4 times the size of any of my primers.
The Long Wear Spot Concealer ($12) is available in 3 shades; light, light/medium and medium. It claims to be full coverage and long lasting and it definitely stands up to that.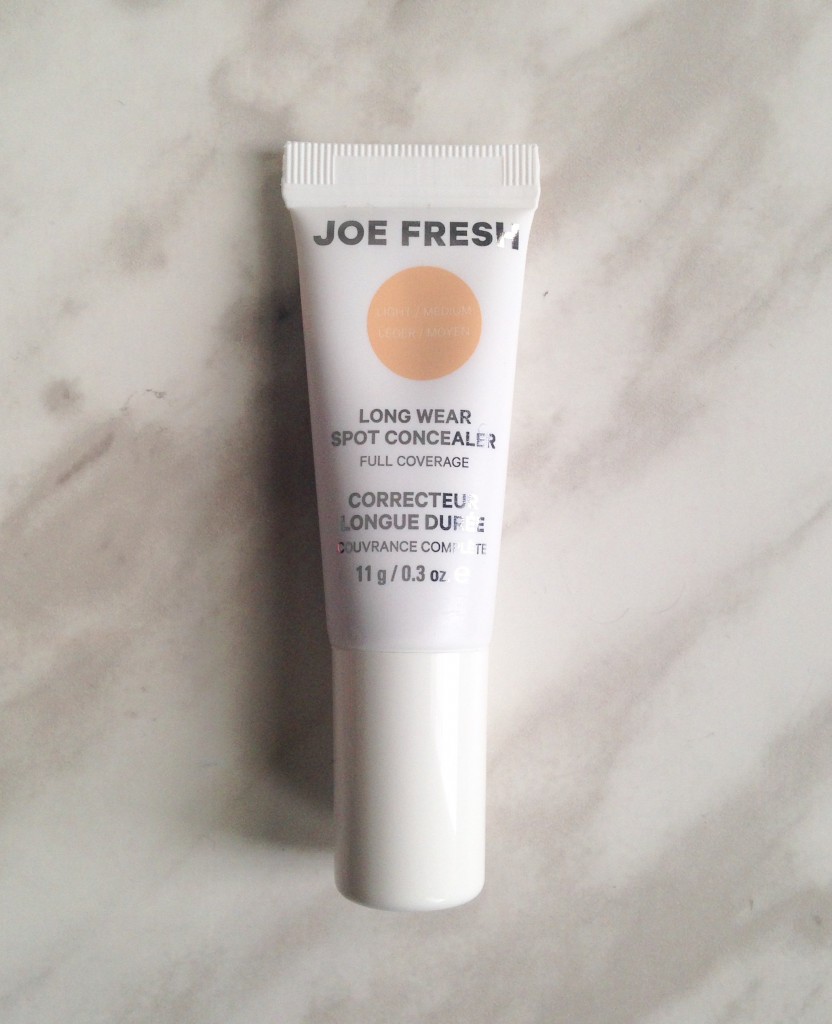 It is a thicker consistency and does not budge after being applied. The only thing is you need to set it with a transluscent powder because it will crease otherwise. Moisturized skin prior to applying and a setting powder are key if you want any concealer to last. They are only available in a limited number of shades which isn't practical, otherwise it's a great formula.
I hope you found this review helpful! You can check out Joe Fresh's Beauty collection at your local Shoppers Drug Mart or Pharmaprix.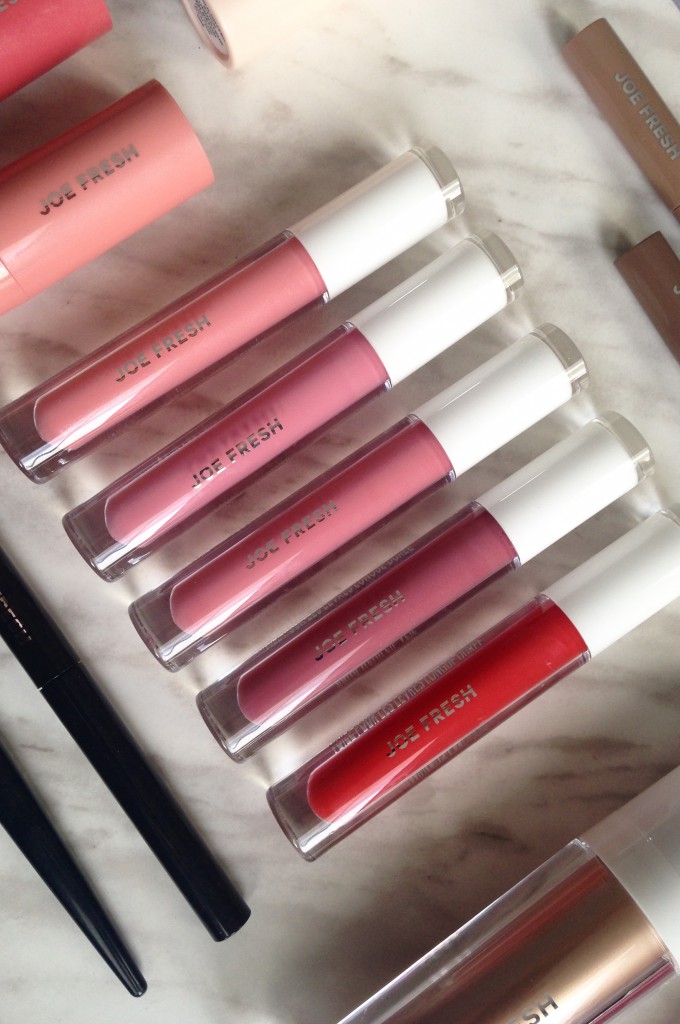 I would love to know your thoughts! 🙂
Aishwarya