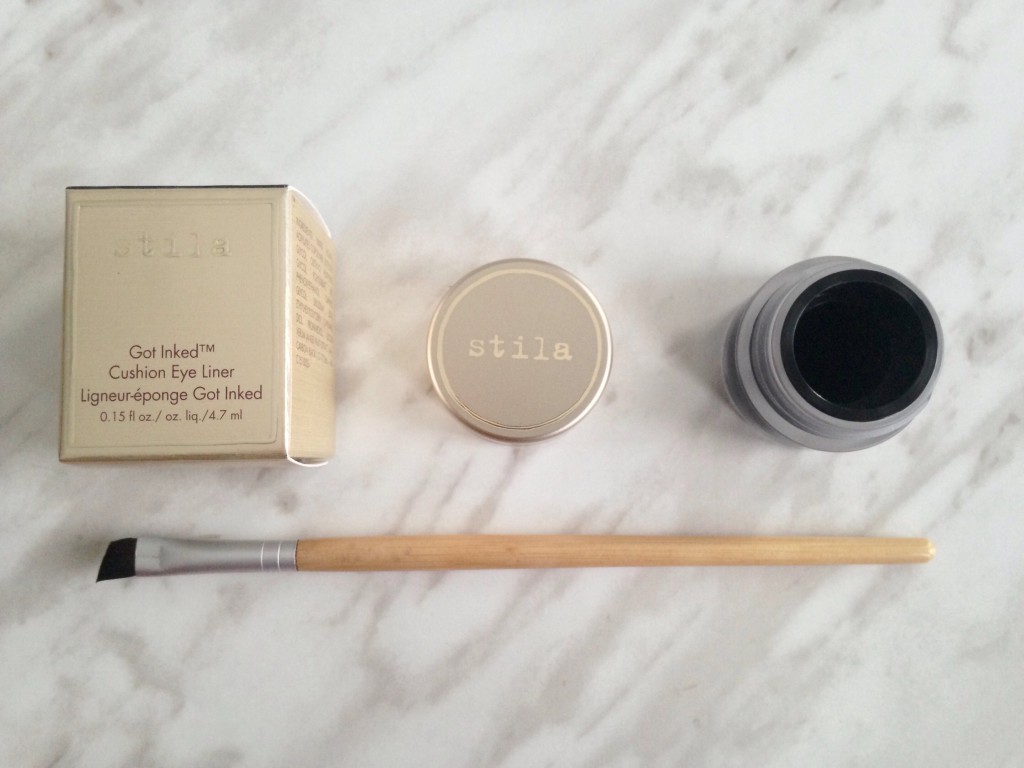 A New Year calls for a new eye liner. Hence, why I wanted to share the Stila Got Inked Cushion Eye Liner with you. These cushion eye liners came out in September, of last year (lol, 2015 being three days ago). The shade I tried out is Black Obsidian. The cushion liners are available in 6 different shades, consisting of flat and shimmery finishes.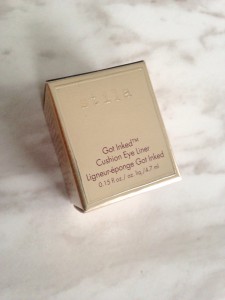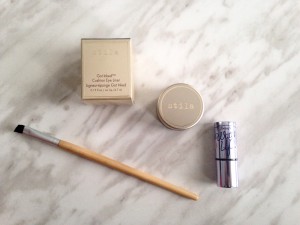 They are quite similar to their Stay All Day Liquid Liners, which is an amazing felt tip liner that dried extremely fast and lasts all day. The Got Inked Cushion eye liner is best described as ink; liquid, bold and stays put unless removed with makeup remover. It does not budge, transfer, fade or flake which I absolutely LOVE!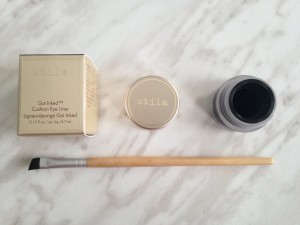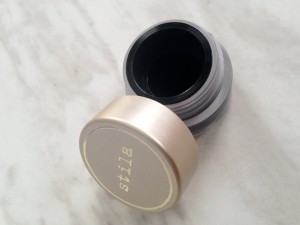 Just see below for the strokes you can create with any eye liner brush and the buildable intensity of the eye liner.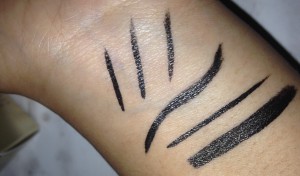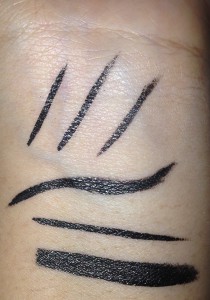 The cushion eye liner is buildable, it can be applied lightly or built up into a bold cat eye. The formula is extremely pigmented and lasts all day and night. I normally have problems with liquid liners as they tend to flake as the day goes by, which is why I had started using gel pot eye liners. I absolutely love this product for how easy it is to apply. I usually tug on my eyelid when applying eye liner but with this cushion liner I can create a smooth line with one hand because of its fluid consistency.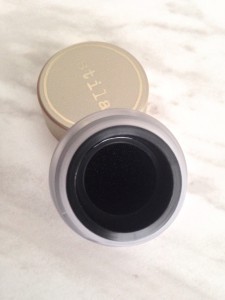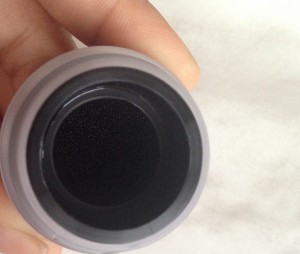 It is recommended that the Got Inked Cushion Eye Liner be used with the La Quill Precision Eye Liner Brush. This brush is best described as a calligraphy pen, it allows you to apply the product effortlessly in a fluid motion. But if you already have an eye liner brush you love then you can use it just as well to soak up the product from the cushion sponge.
The other shades besides Black Obsidian Ink are Amethyst Ink, Smoky Quartz Ink, Copper Ink, Blue Sapphire Ink and Garnet Ink.
Seeing how the cushion eye liner looks before it dries, it can definitely double as an eye shadow base. The other shades would be absolutely gorgeous as a base!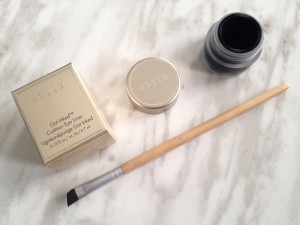 The Stila Got Inked Cushion Eye Liner can be purchased from Shoppers Drug Mart, Murale/Murale.ca and Sephora. It retails for $36. 
I would love to know your thoughts on the Stila Got Inked Cushion Eye Liner! 🙂
Aiishwarya