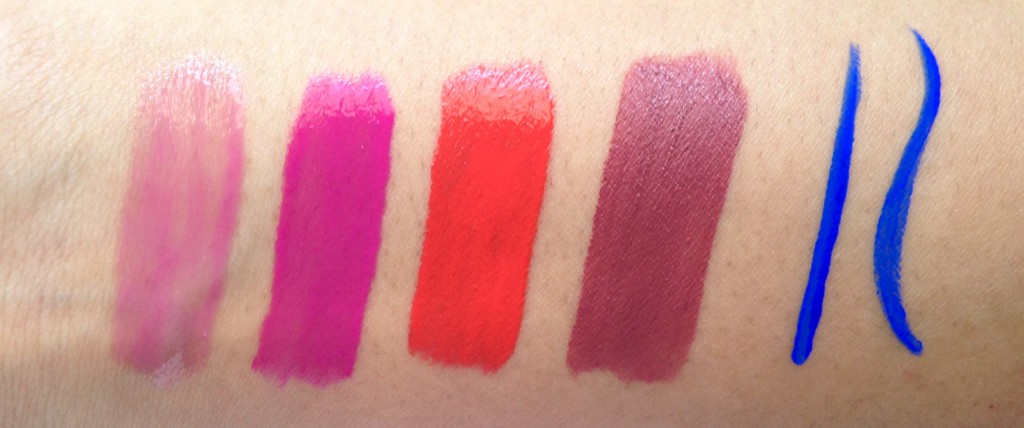 NYX Butter Glosses and Soft Matte Lip Creams have a special place in my makeup collection. There are so many things that set them apart from the overwhelming amount of lip glosses and matte creams available today. I selected a few favourites that are perfect for Summer.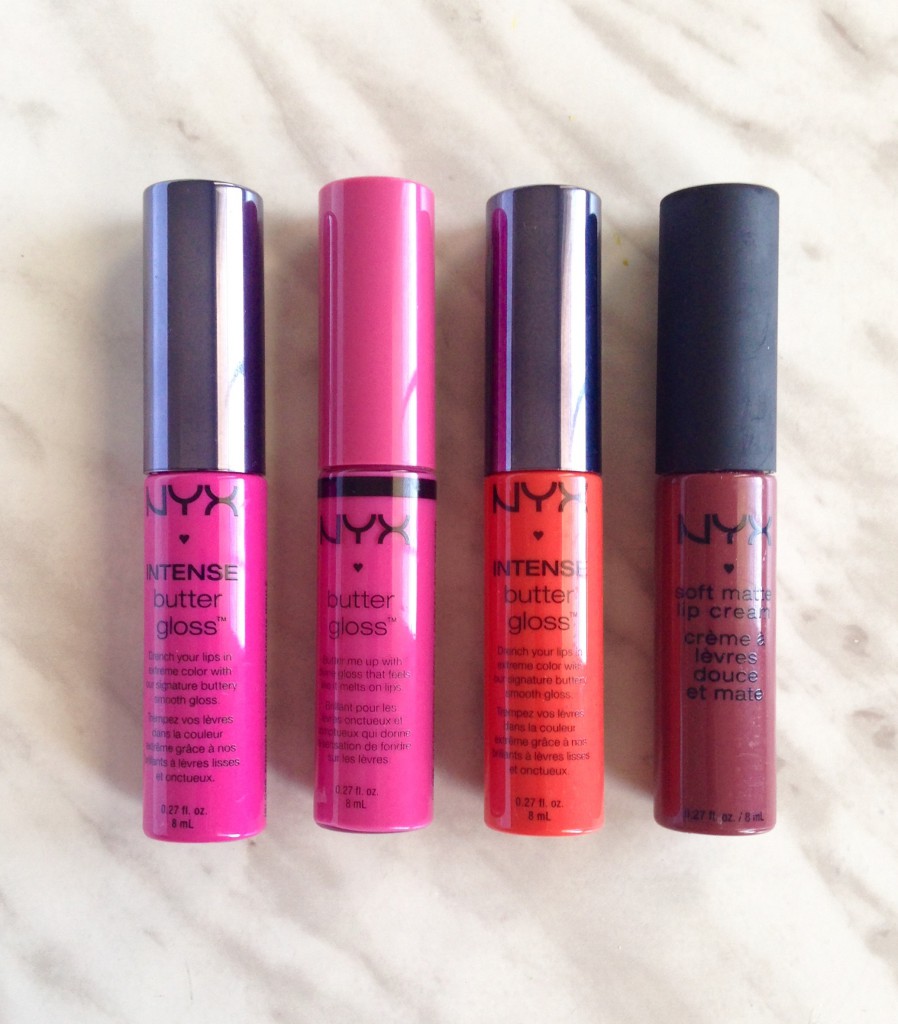 NYX Intense Butter Gloss ($8 CAD) are available in 24 shades and original Butter Gloss ($8 CAD) in 34 shades. Their Soft Matte Lip Cream ($9 CAD) is also available in 34 shades.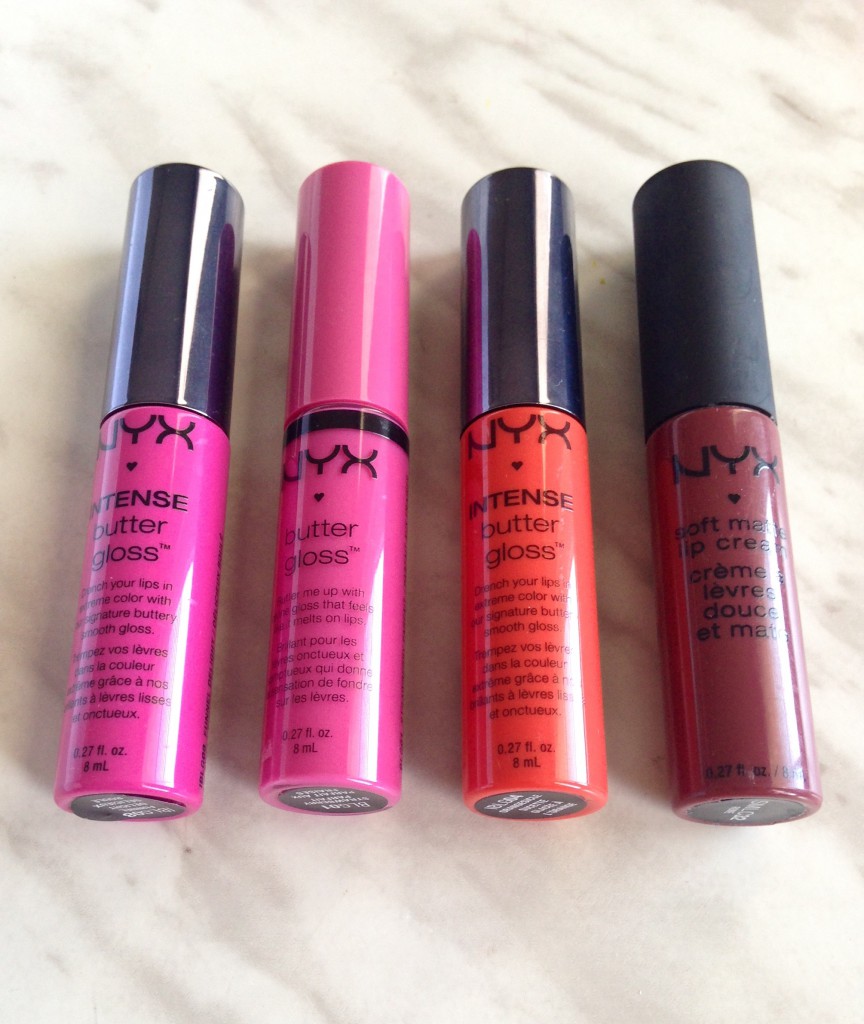 The Butter Gloss literally has a buttery, creamy formula. One application provides sheer to medium coverage with a gloss finish. I tried the shade BLG01 in Strawberry Parfait which is a pale pink gloss. It can be worn alone or applied over top of a mauve shade for a really pretty pink lip combo. It is extremely moisturizing, yet still comfortable to wear. The Butter Gloss wears for 3-4 hours.
The Intense Butter Gloss is the perfect blend of a gloss and a liquid lipstick. I tried the shades Funnel Delight and Orangesicle. Funnel Delight is a fuscia pink shade and Orangesicle is a bold orange. They are much opaque than the Butter Glosses, with a thicker formula. The Intense Butter Gloss has a creamy finish with the shine of a gloss. They wear for 5+ hours and are not drying on the lips.
The Soft Matte Lip Cream in the shade ROME is my absolute favourite and my go to for practically any evening look. It has a mousse-like formula that sets to a matte finish. The mousse formula helps it to adhere to the lips like a stain. They outshine the pigmentation of most lipsticks while having the wear time of a liquid lipstick. They will last you well over 7 hours.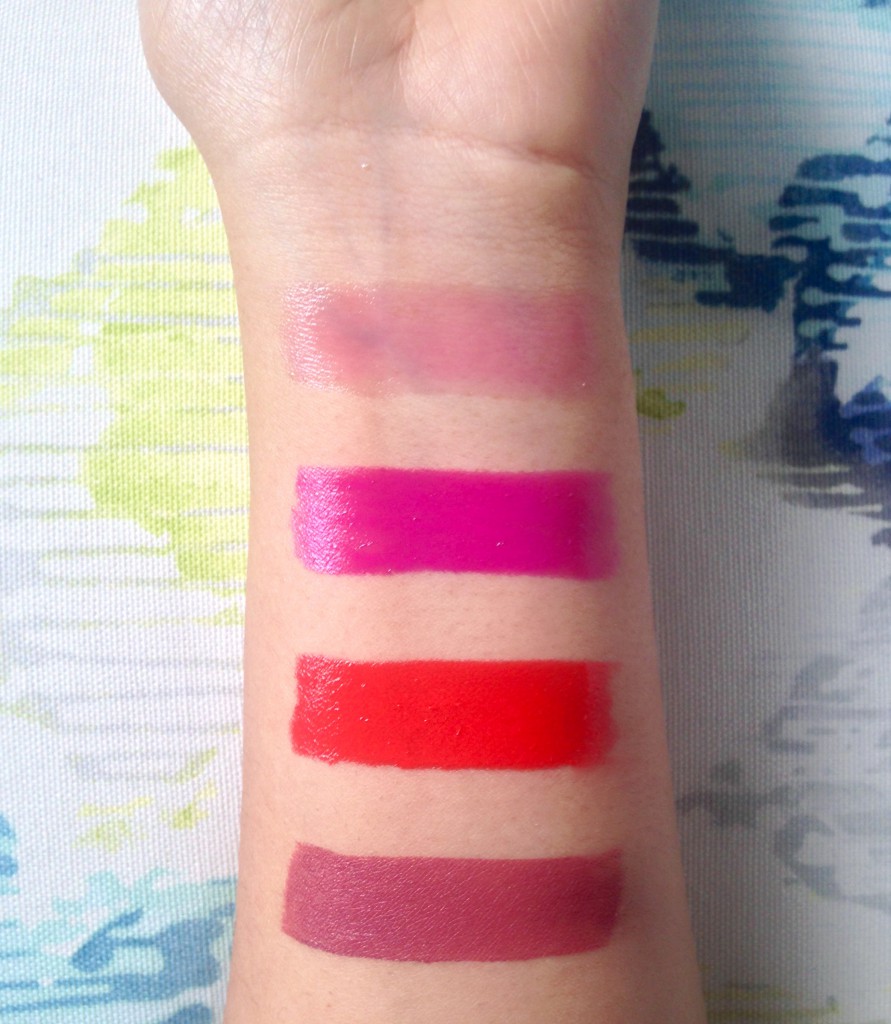 All of the NYX Butter Glosses, Intense Butter Glosses and Matte Lip Creams have a sweet, sugary flavour. They come packaged in plastic tubes
Bold lips are not the only thing to obsess over, but this NYX Vivid Brights Liquid Liner ($10 CAD) in Vivid Sapphire is everything! It's a BOLD cobalt blue shade with a fine tip applicator.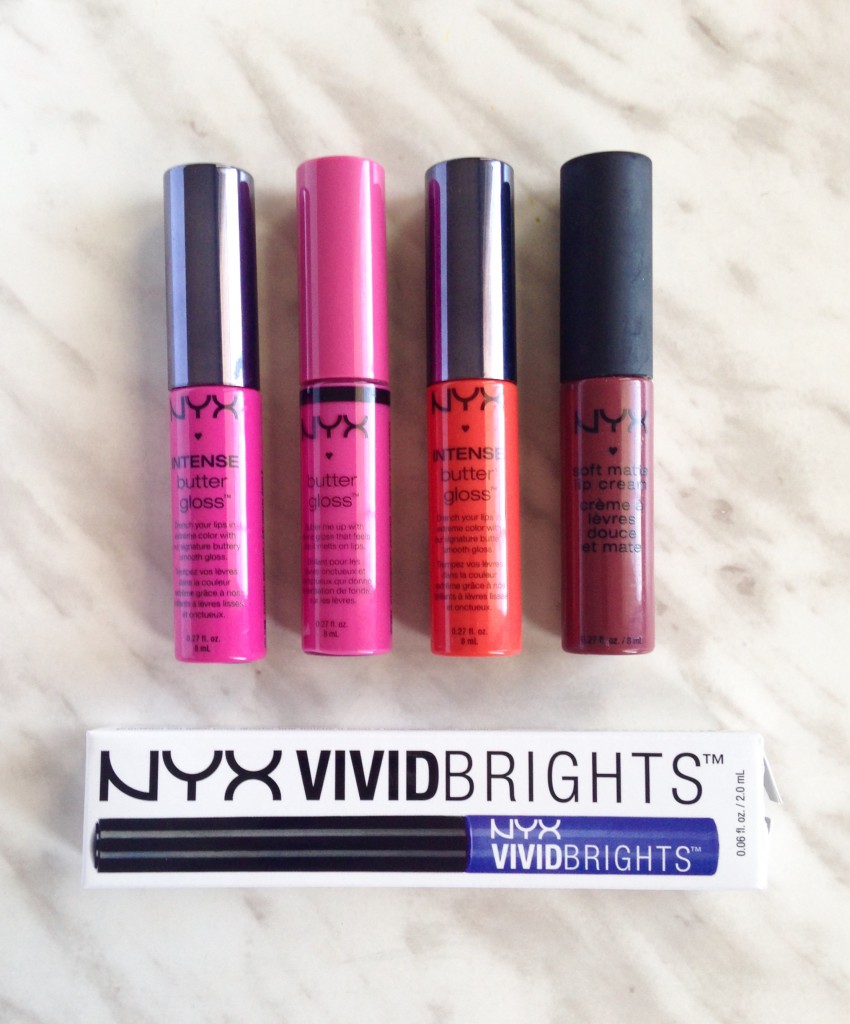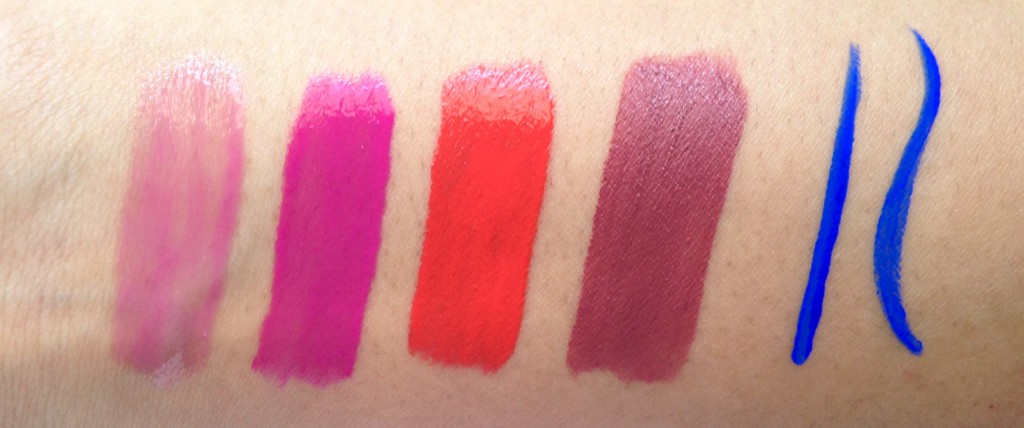 It can be applied alone or as a double winged liner with black liquid liner. Despite being such a vibrant shade, it is still wearable and looks absolutely stunning! Once on it does not budge, giving you well over 14+ hours of wear!!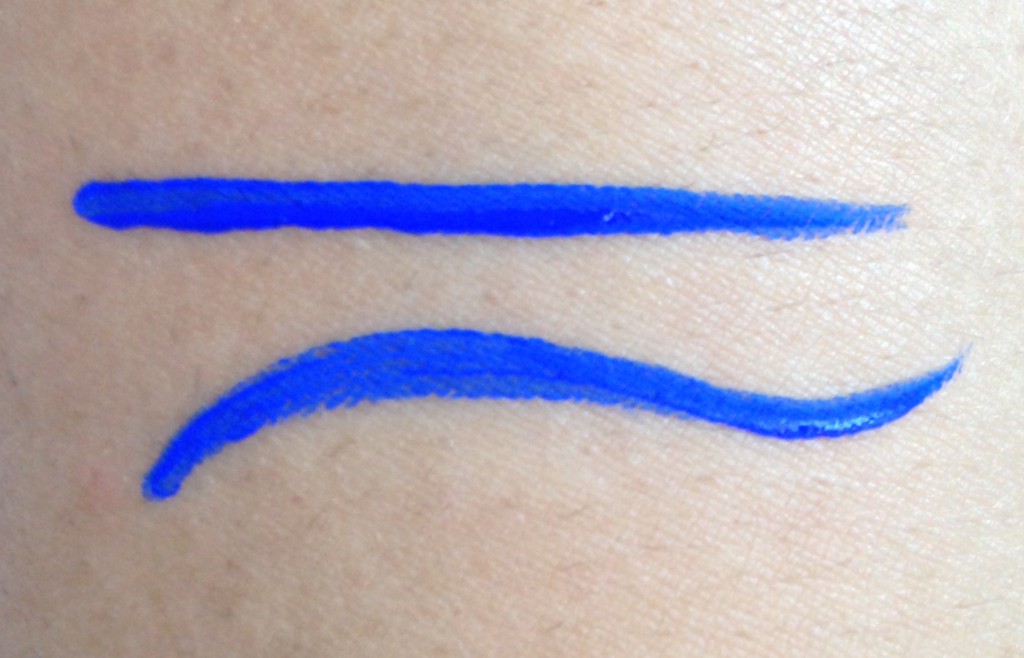 All NYX products can be purchased from NYX stores, nyxcosmetics.ca, Shoppers Drug Mart, Rexall and other retailers. 🙂
Aishwarya