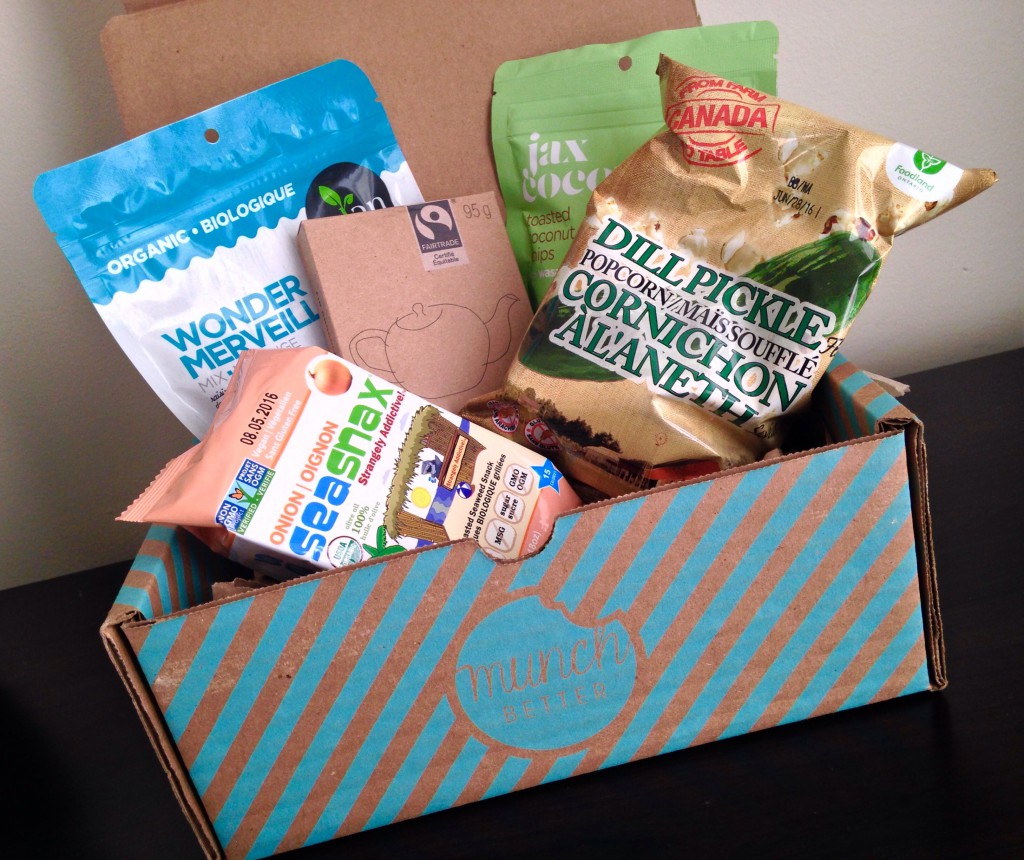 Good Morning!
Today, I wanted to share with you something a little different than the usual beauty and skincare. That is the November Munch Better box review, which delivers 5 or more full size tasty, yet health conscious snacks every month.
I got to try out November's box ($28) and it consisted of the following things:
Jay Coco (Wasabi Toasted Coconut Chips): Toasted coconut chips with a mix that is sweet with a kick of wasabi.
Elan (Organic Wonder Trail Mix): A trail mix with dark chocolate. It is the best trail mix I've had in a long time.
From Farm to Table (Dill Pickle Popcorn): This flavored popcorn was my favourite! It had just the right amount of flavor and was very light and airy. 
Galerie Au Chocolat (72% Earl Grey Bar): This chocolate bar is infused with Earl Grey Tea. I don't have much of a sweet tooth, so I did end up sharing it.
I like to snack often and I crave salty/spicy snacks over sweets. Thebox this month did have a few things to cater to my cravings. As well as a few sweet options too, such as the trail mix with dark chocolate chips.
I would recommend this to anyone who enjoys trying new foods and is looking to find healthier alternatives for snacks. All these foods are vegan and gluten free, which is beneficial to those who follow such life styles. Creating such foods can be costly, so receiving it for this price monthly is a good option as well as time saving. I would not recommend it to those who are a little more reserved with their tastebuds because this box definitely contains different combinations of foods ie. potato chips substituted for coconut chips with wasabi.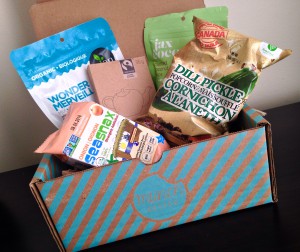 You can take advantage of a promotion they have going on, that for any 3 or 6 month gift subscription, you can take $5 off using the PROMO CODE: GIFTS. This code is valid until December 11th, 2015. (Order by December 11 and your box will ship by December 15). Find all the details on www.munchbetter.ca.

I hope you enjoyed my first food subscription box review! 🙂
Aiishwarya