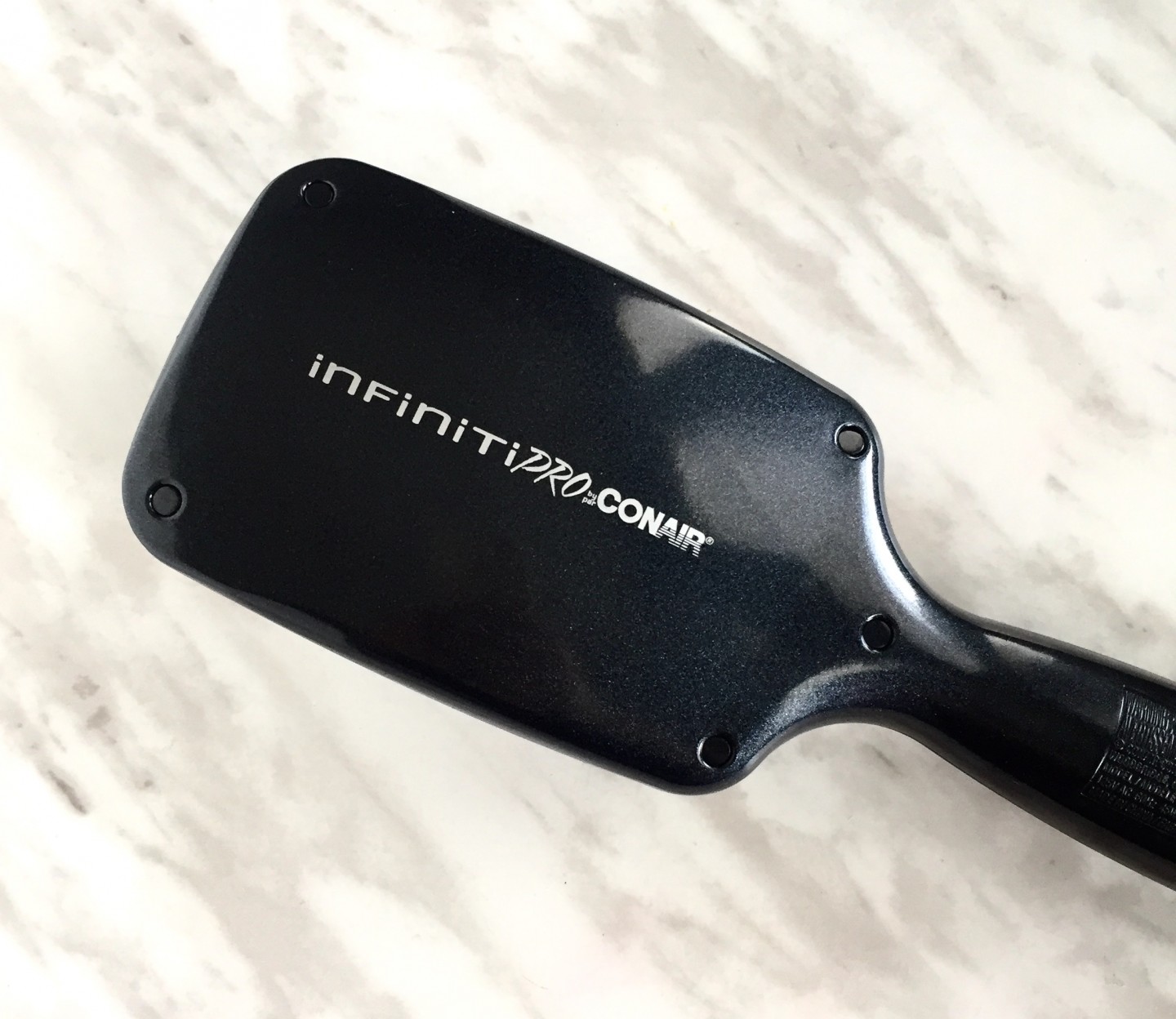 I like everyone else, love a good salon blowout. I have (down my back) length hair and often times try to skip styling my hair for the sole reason that I have to spend an additional 10 minutes getting ready. After coming across the Conair Infiniti Pro Diamond Infused Ceramic Hot Paddle Brush I was curious to see how it would simplify styling my hair.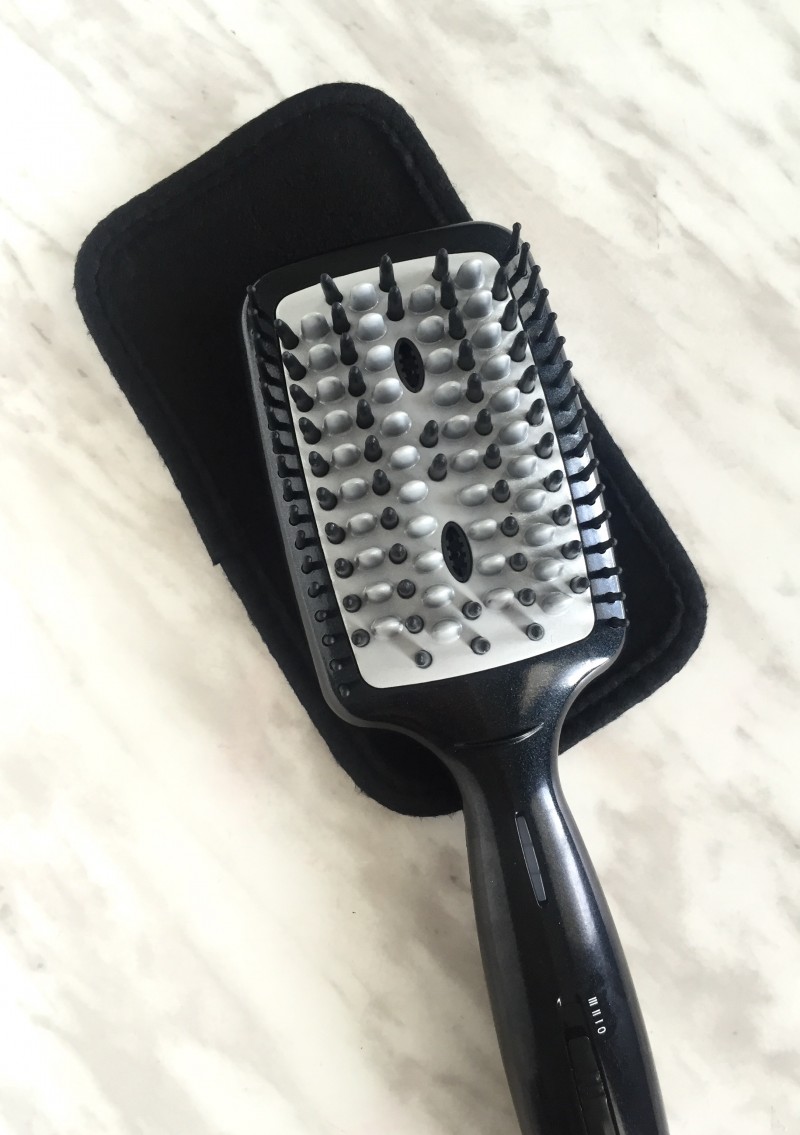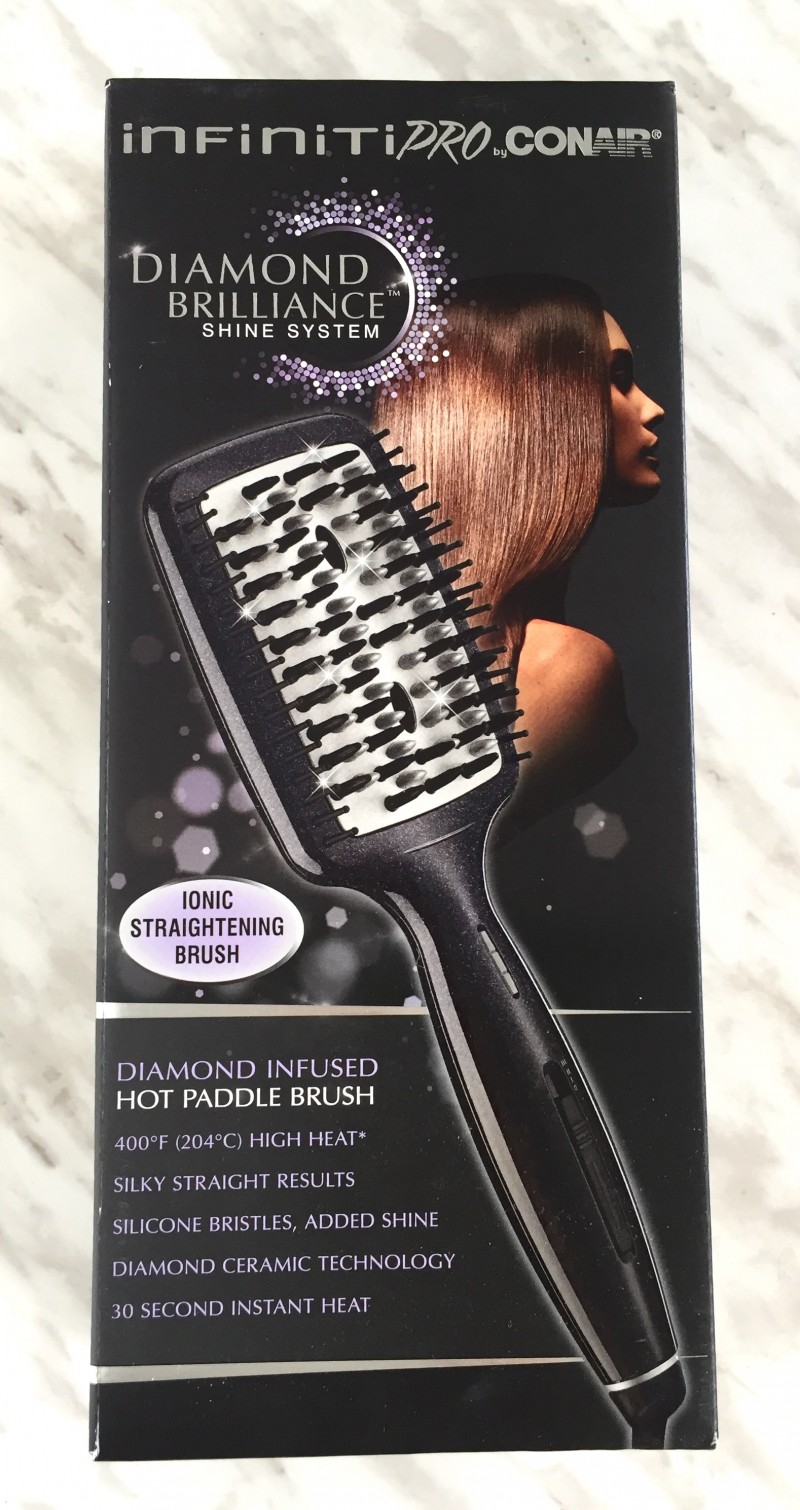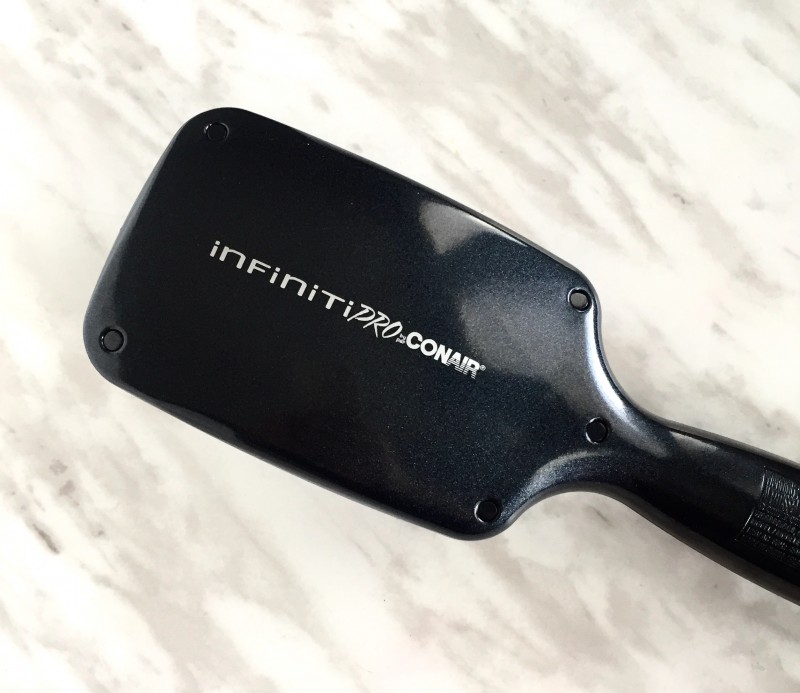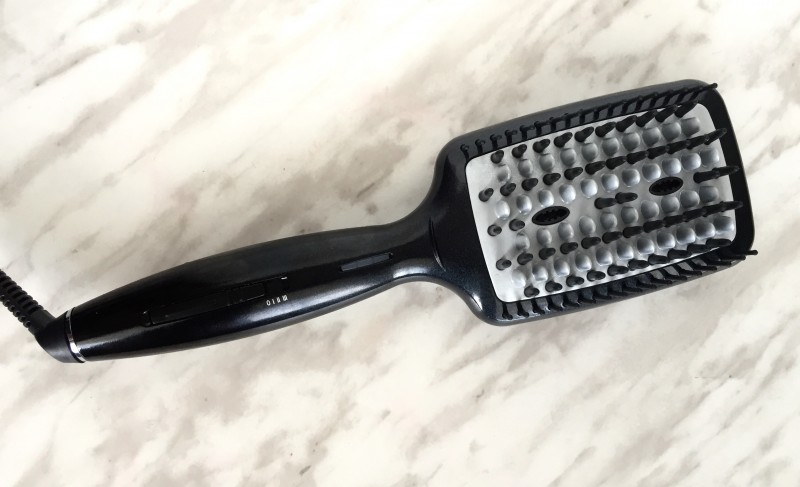 The Conair Ceramic Hot Paddle Brush, replaces the ceramic plates of a traditional hair straightener with a bristle paddle brush that has 3 heat settings, with a max heat of 204 degrees C (400 degrees F).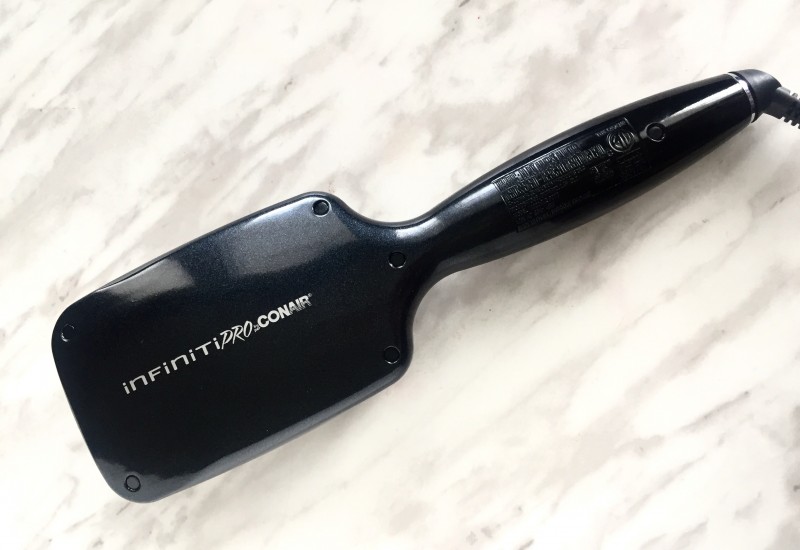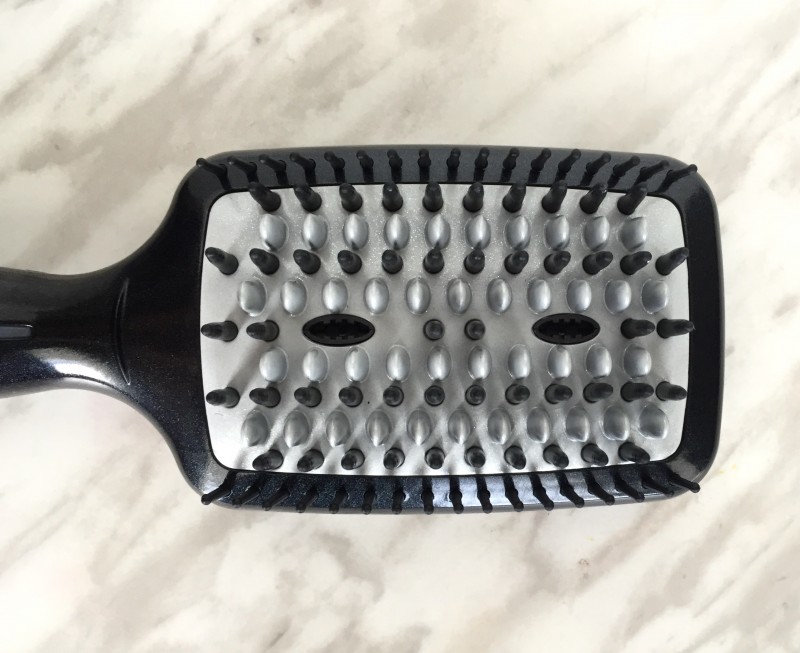 I have been straying away from my signature pin straight hair because I was reminded how much I love the look of lifted, voluminous roots with the ends softly curled in.
The Conair Infiniti Pro Diamond Infused Ceramic Hot Paddle Brush helps me achieve the same look because it helps to lift the roots and gently fold the ends in. No matter how hard you try, you won't get those pin straight ends, which I don't miss at the moment! I am all about innovative products, especially if they cut down the time you spend using them or simplify the task.
The paddle brush has two heat settings. The bristles are a combination of silicone, ceramic and nylon. They are arranged closely together. The width of the paddle allows me to work with larger sections of my hair at once as opposed to 1-2 small sections. I would say I still took about 10 minutes to style my hair but I really enjoyed not having to hold up a brush in addition to my straightener.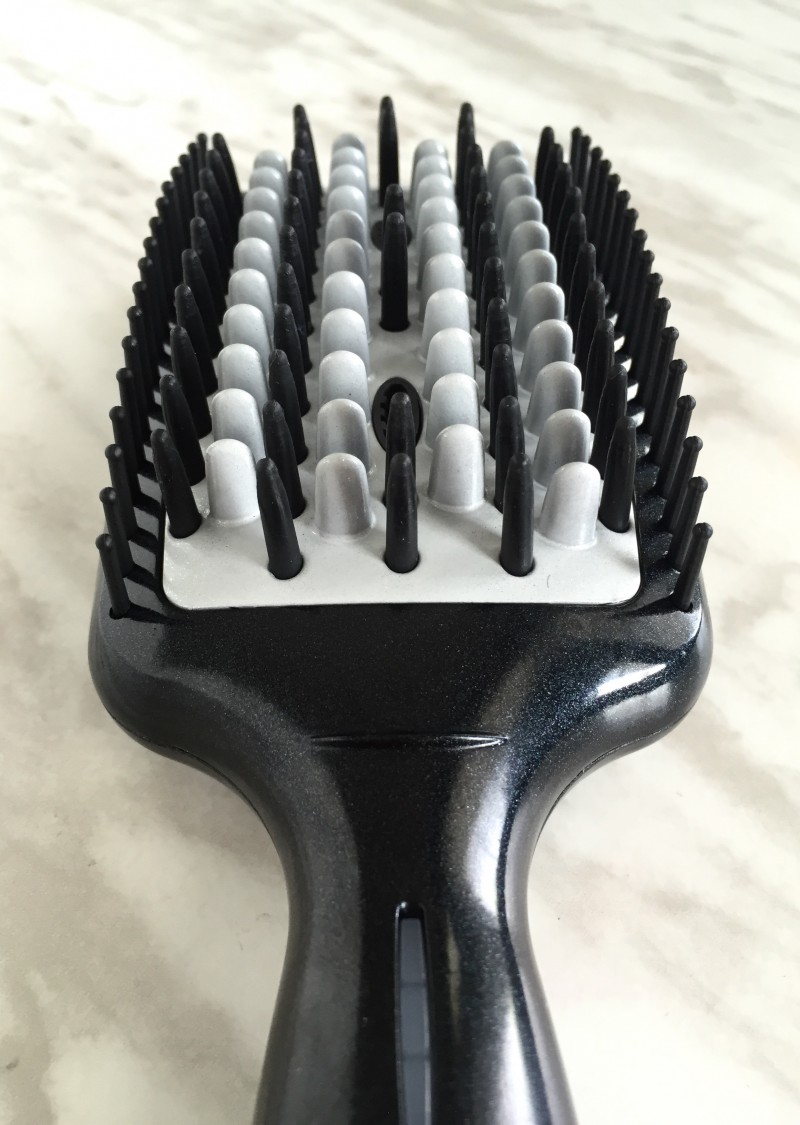 The paddle does get really hot and I did have some concerns about burning my scalp. However, I found that when working with my roots I made sure the bristles pointed outwards (opposite direction of my scalp) to ensure it was lifting the roots. When working with the middle and end section of your hair. Either direction works but pointing the bristles away from you will ensure that your ends curl softly inwards.
The ceramic plate is responsible for the frizz free results and my hair was truly soft and noticeably more voluminous. Do give this a try if you want to switch up your pin straight hair for a more naturally straight look.
The Conair Infiniti Pro Diamond Infused Ceramic Hot Paddle Brush retails for $49.99 CAD and can be purchased at Shoppers Drug Mart, Walmart and many other retailers where Conair products are sold.