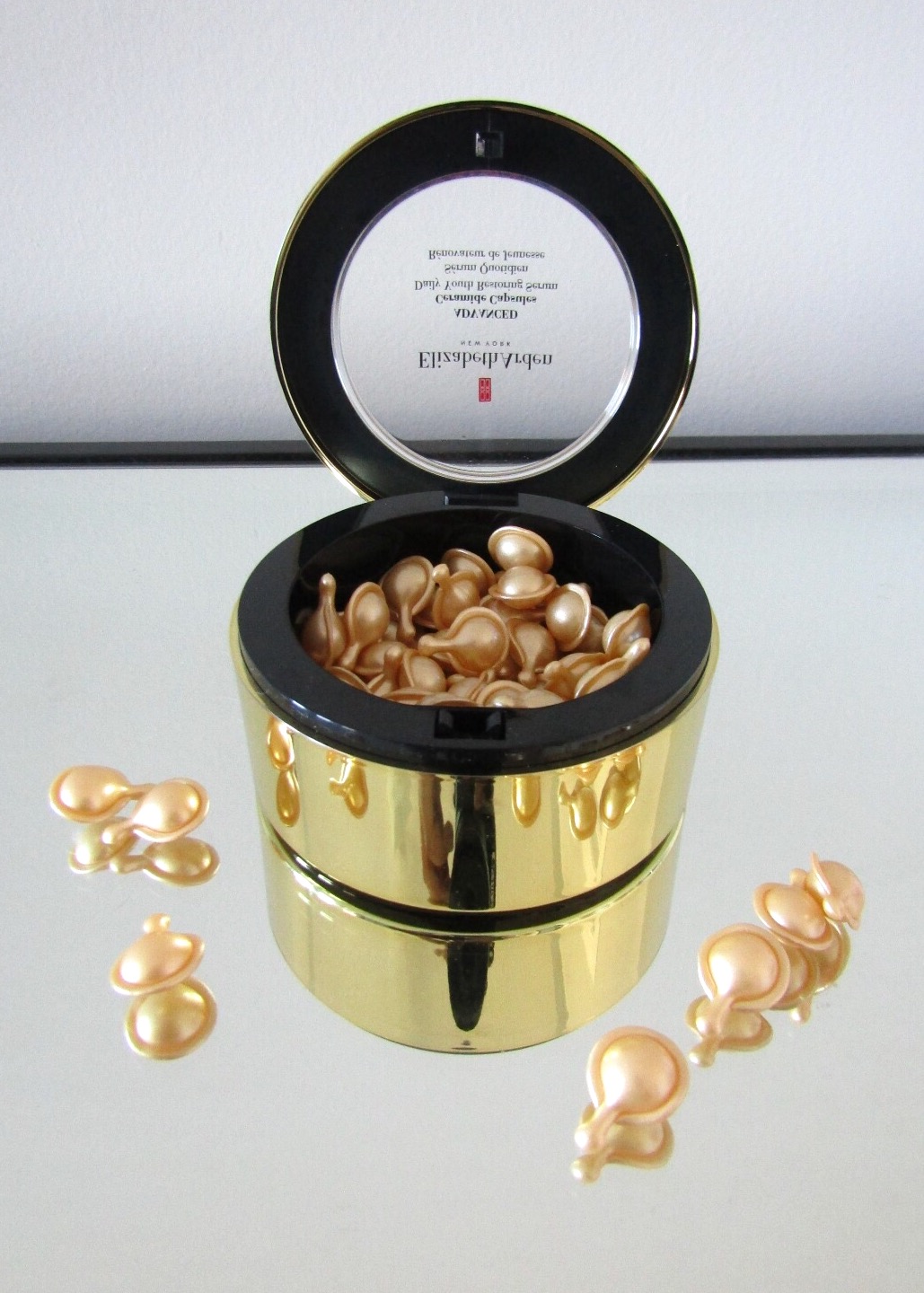 Today, I wanted to share a thorough review on the Elizabeth Arden Advanced Ceramide Capsules I have been using for months now. A little back story about this, I would always come across serum containing capsules and wonder, how do those work? I figured you needed to rub it (capsule and all) across your face. As you would a face wash containing micro-beads and that's how I imagined the product to work. Go ahead and laugh. Only if someone had explained years ago that you need to twist off the tail end of the capsule to dispense the product. -_-
This gorgeous gold, snap-closure package contains 60 capsules. Individually packaged serum capsules reinforce sanitization as you only handle the one capsule you'll be using today unlike a jar of cream. The serum is a lightweight consistency that readily absorbs into the skin. It has long-lasting moisturization that keeps your skin supple when applied before bed.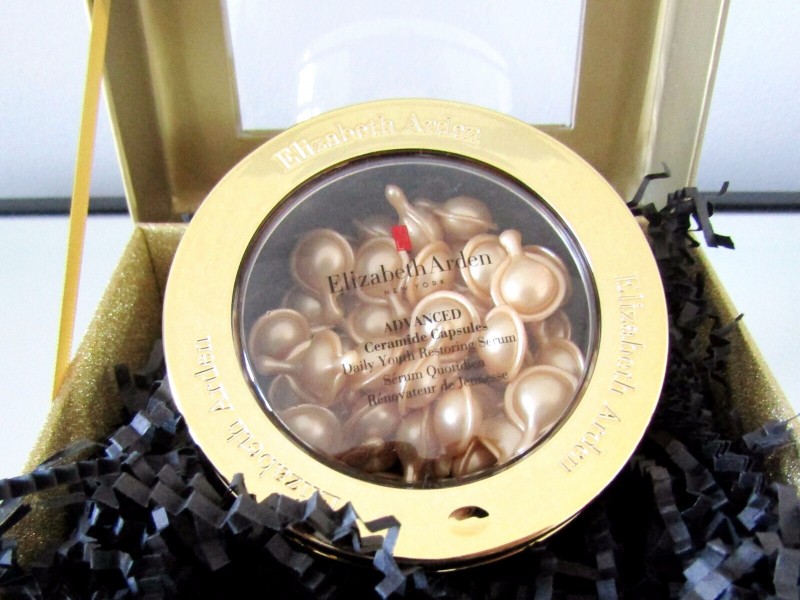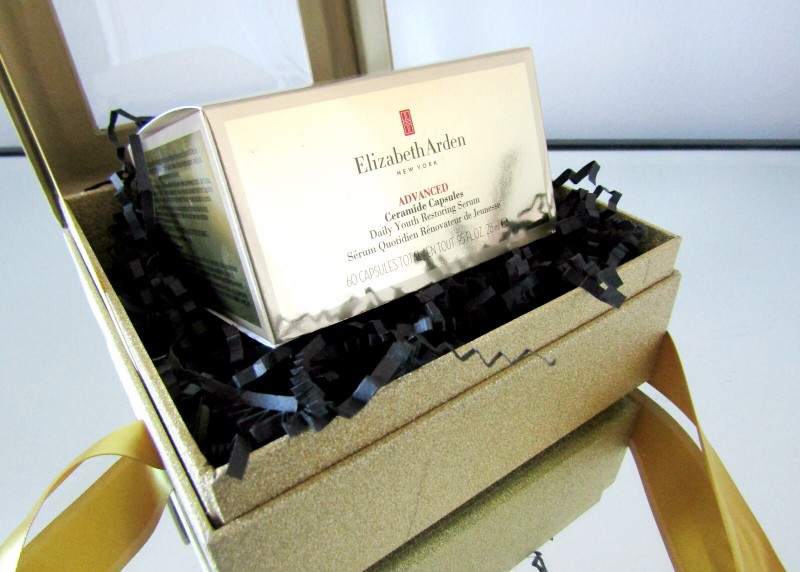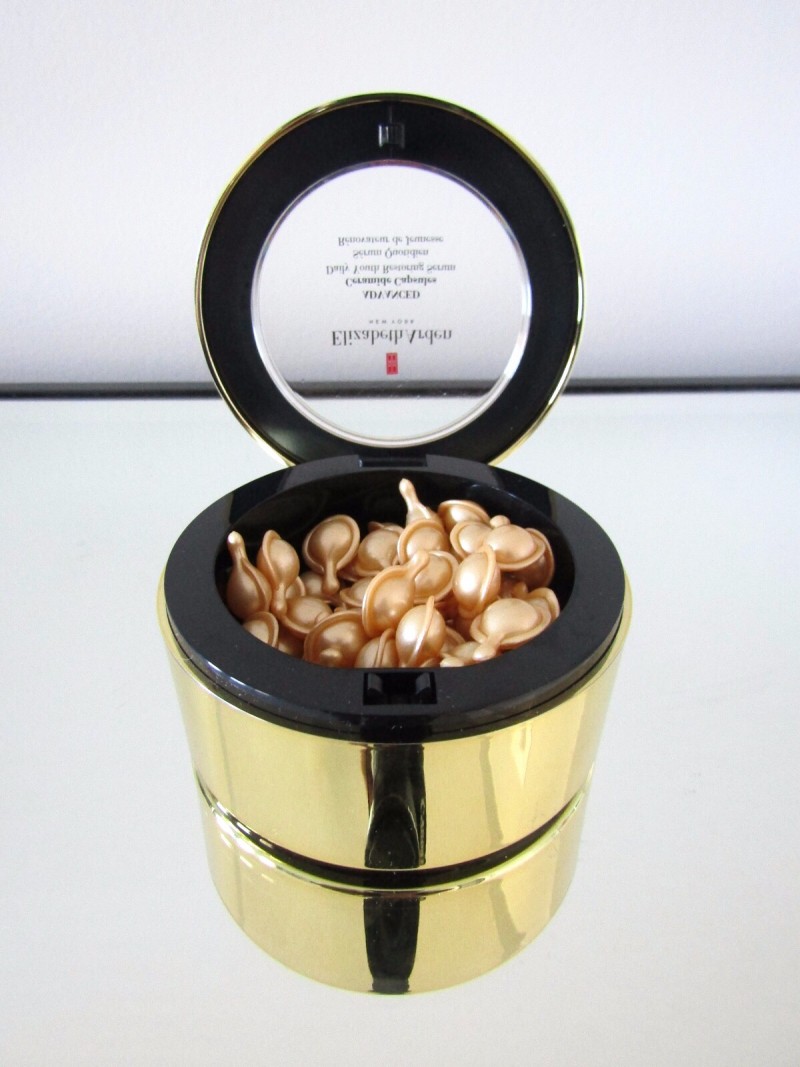 The capsule contains enough product to cover your face, neck and decolletage. That's a huge plus, given the price of the product, you definitely feel like you're getting your moneys worth. The generous amount of product, forces you to apply it to your neck and decolletage (since you obviously won't waste the product). Which is an area I know I forget about during my skincare routine but is one of the first areas to show signs of aging as you mature.
The serum contains a ceramide lipid complex, which claims to strengthen, firm and provide maximum moisturization.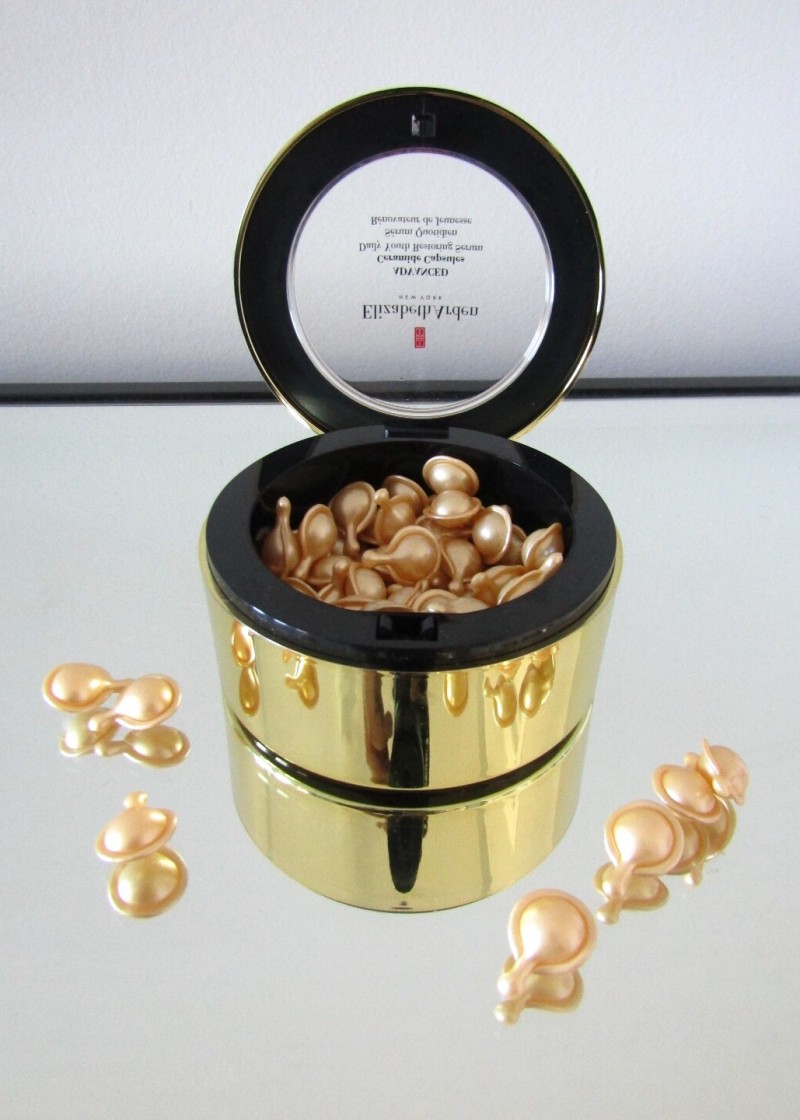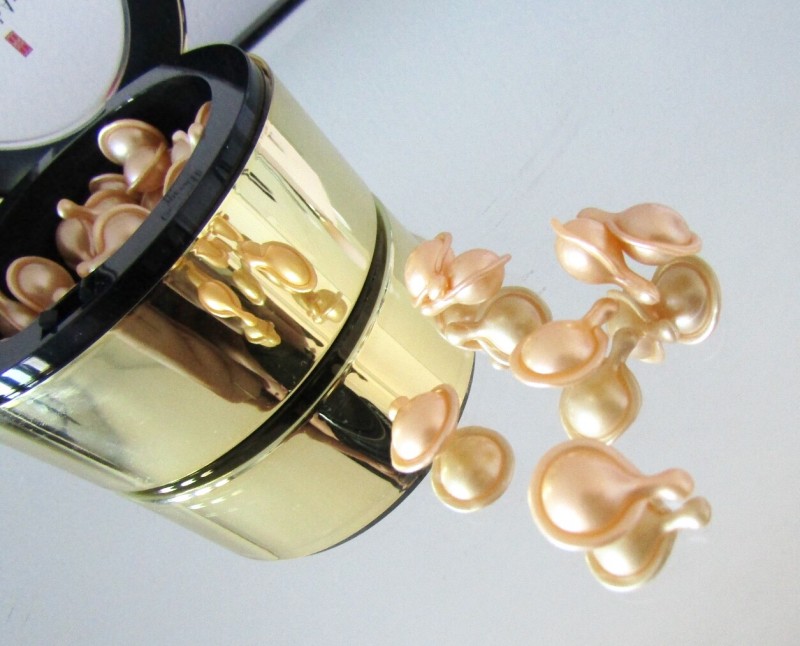 My experience with the Elizabeth Arden Advanced Ceramide Capsules were as followed:
Week 1: Visibly plumper skin. Dry patches gone.
Week 4: Fine lines near the corner of the eyes are reduced. Skin felt overall firmer.
Week 8: Significantly plumper and more radiant skin.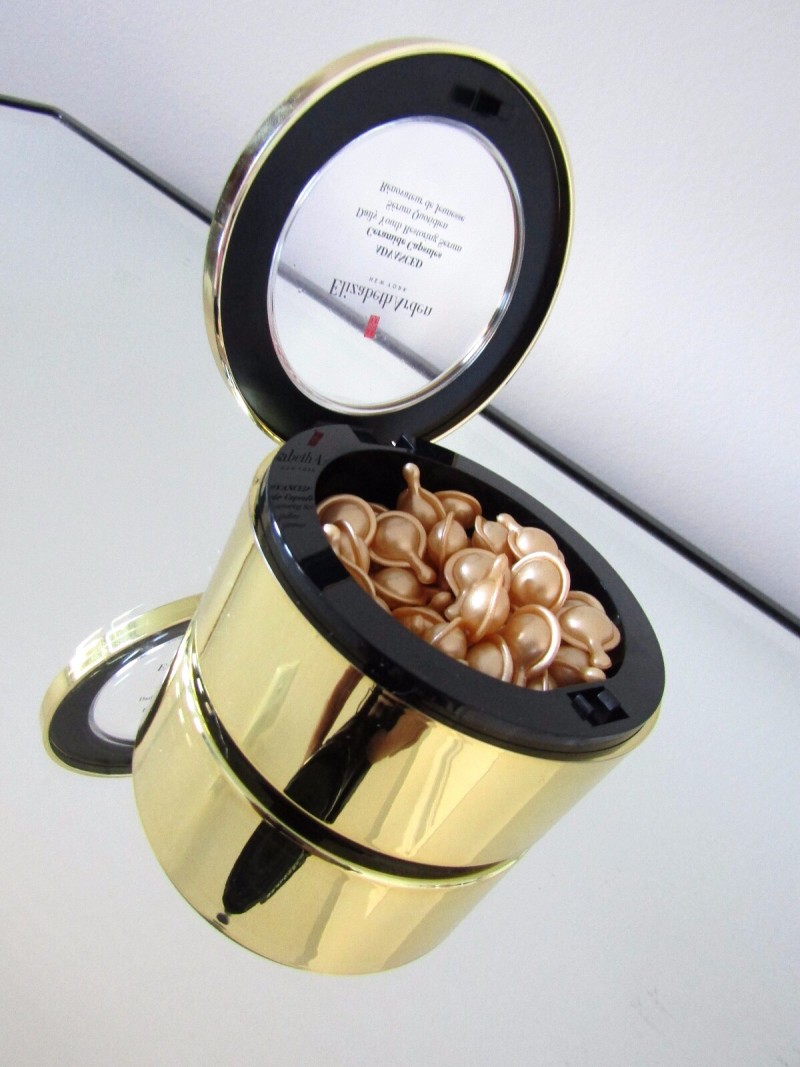 I tested this product as someone only starting off with anti-aging skincare and as a 24 year old, my main goal was to restore plumpness to my skin. I can only imagine the great benefits the Advanced Ceramide capsules would have on more mature skin.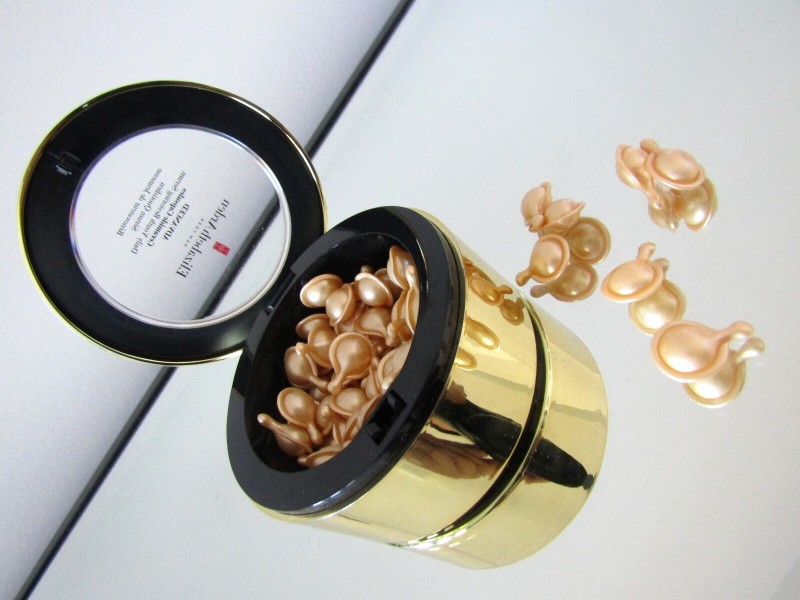 Elizabeth Arden Advanced Ceramide Capsules retails for $98 CAD and are available at Hudson's Bay, London Drugs, and Shoppers Drug Mart