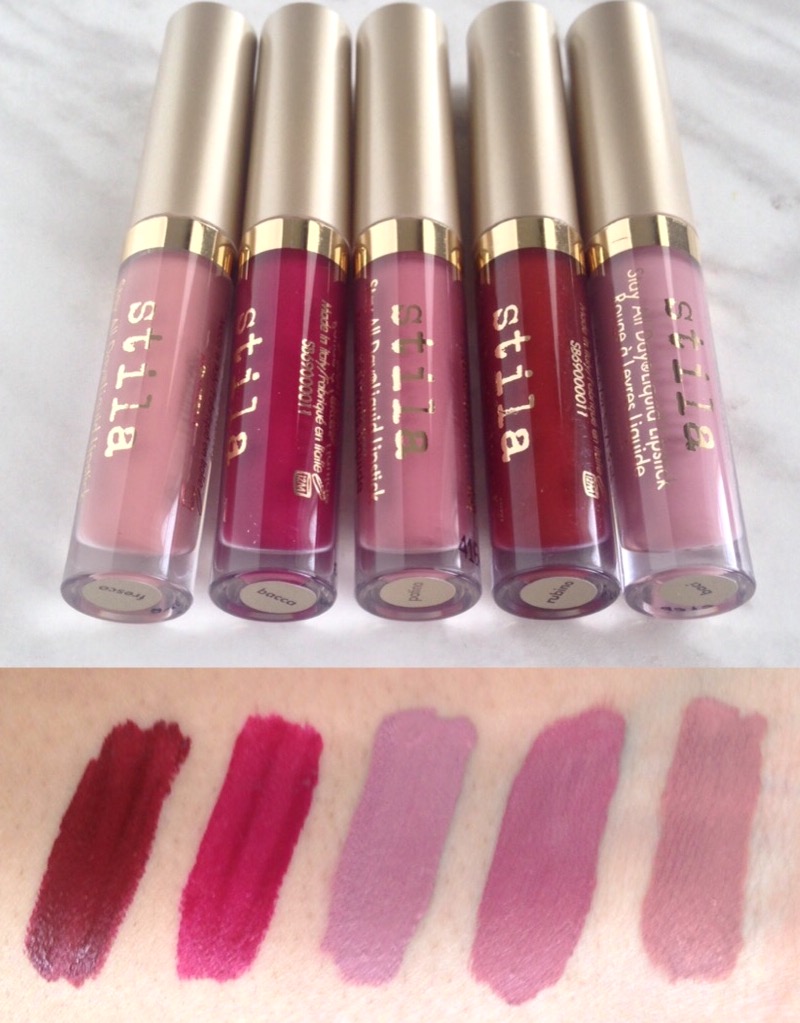 Stila Cosmetics has been my favorite brand of liquid lipsticks. It has always set itself apart from the hundreds of liquid lip releases over the last few years. I've only owned individual full sized Liquid Lipsticks by Stila. So there was quite a bit of excitement when I received the Stila Stay all Day Sparkle all Night Set with an assortment of shades. This set launched during the Holidays.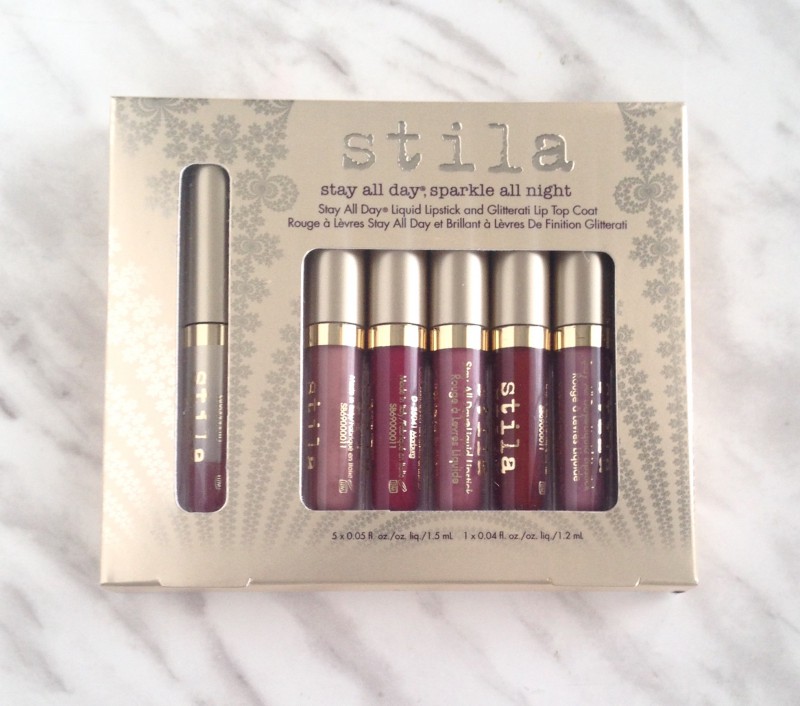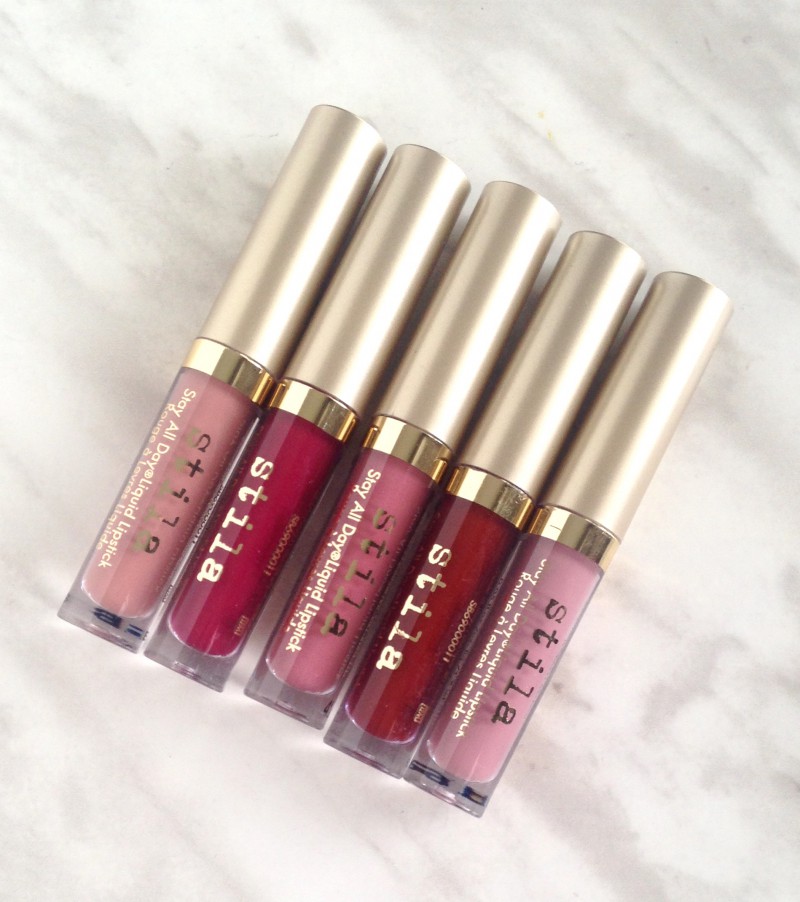 The Stila Stay all Day, Sparkle all Night Set contains five travel sized Stay All Day Liquid Lipsticks. The 5 shades consist of: Fresco, Baci, Patina, Bacca, Rubino. As well as the top coat in Transcent. The shade selection is flattering on such a wide range of complexions that it makes for an excellent gift.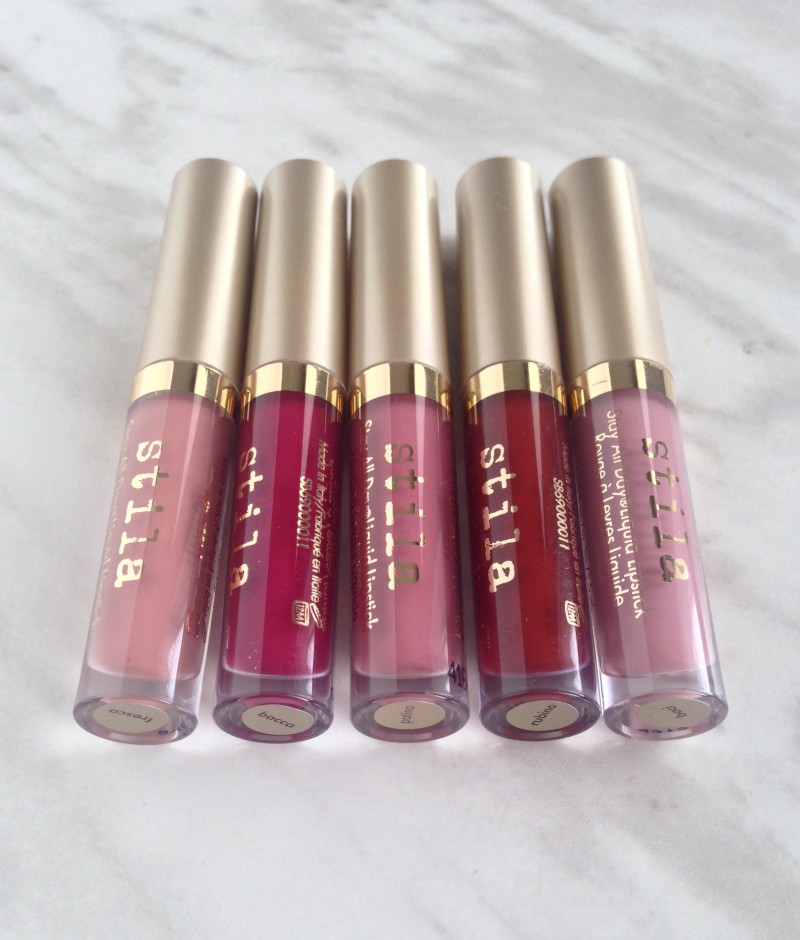 Each lipstick comes in the same packaging as the original Stay All Day Liquid Lipsticks but just in a miniature form. The applicators have a flat edge that allow you to get a precise application. The formula is VERY pigmented,  one application gives you full coverage.
You get well over 10 hours of wear, sometimes more, sometimes less depending on how bold the shade is. Bolder shades show wear around the center of the mouth earlier than lighter shades.
The liquid lipsticks are really comfortable to wear. They aren't drying and hence don't cause that pulling/tightening feeling.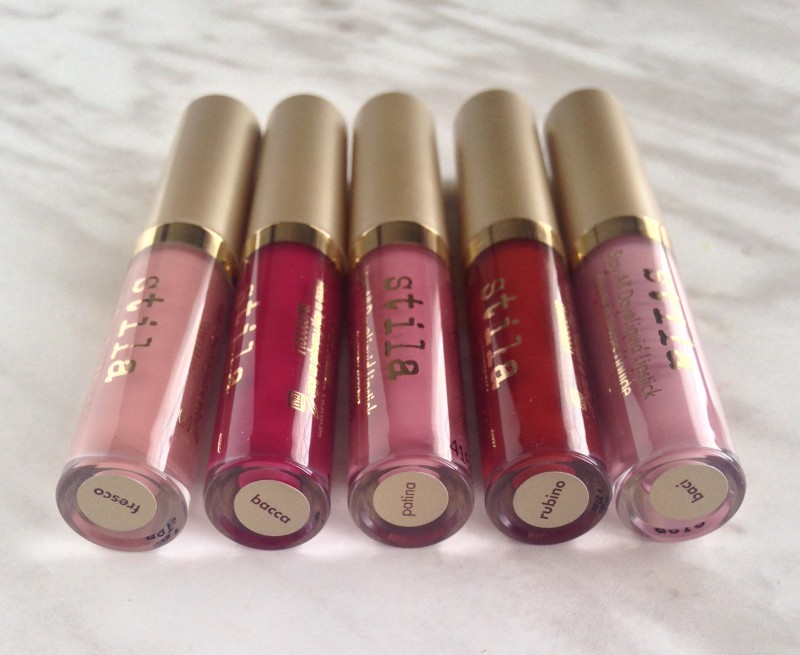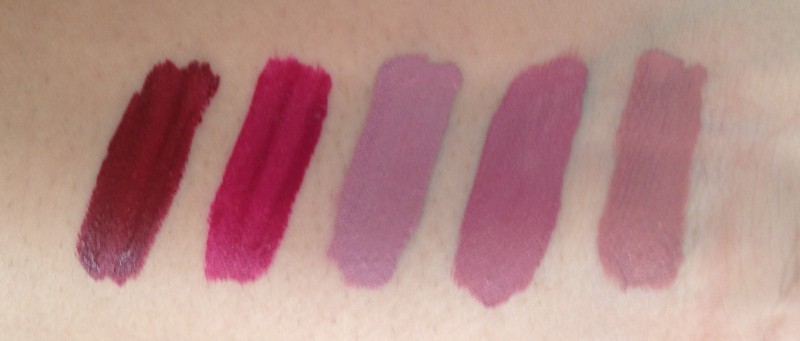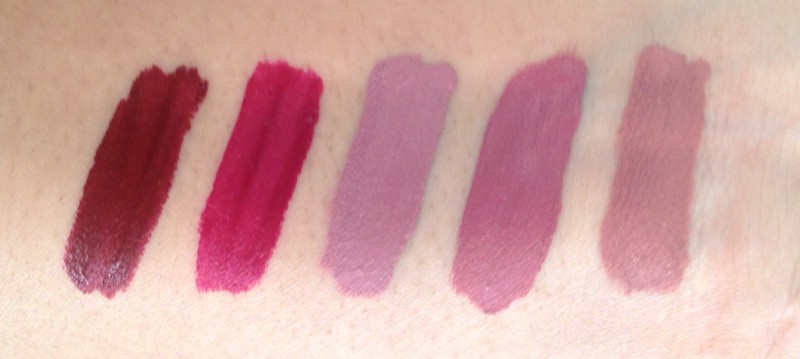 The Glitterati Lip Top Coat is a clear gloss packed with pink glitter with. For someone like myself who prefers a matte lip, I couldn't get myself to like the top coat.
The shades fully dry down to a matte, smudge proof finish in about 3-4 minutes.
Fresco: a warm nude shade.
Baci: a cool toned nude-pink
Patina: a rosey nude shade.
Bacca: A gorgeous, luscious raspberry shade. Try this instead of a bold red lip!
Rubino: A reddish brown shade.
I'm absolutely obsessed with the  Stila Stay all Day, Sparkle all Night Set and have gotten a ton of compliments upon wearing a handful of the shades. Perfect for  a night out where you want your lippie to last past the appetizer round or if you have long work days with no time for touch ups. Stila Stay All Day Liquid Lipsticks are the answer! 🙂
The Stila Stay All Day, Sparkle All Night set was available at Shoppers Drug Mart, Murale, beautyBOUTIQUE.ca, Sephora for $51 CDN.