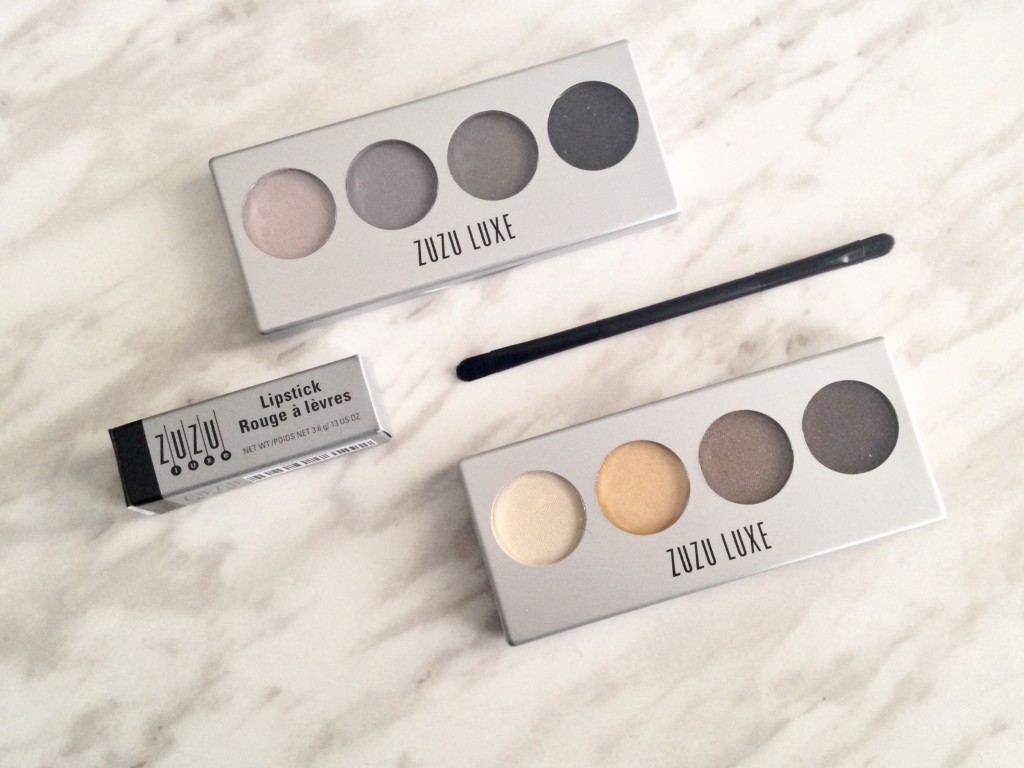 Good Afternoon!
Today, I wanted to share a review on a few products I got to try out from Zuzu Luxe by Gabriel Cosmetics. It is my first time trying out any products from their collection, so they are all first impressions. All of Gabriel Cosmetics products are vegan, gluten and cruelty free. Their Zuzu Luxe collection consists of a large selection of products. I got the opportunity to try out their Plume & Lava eye shadow palettes and the Zuzu Luxe Lipstick in Sandstorm.
---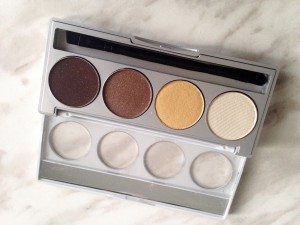 The palette comes encased in a silver case with clear cutouts for you to easily see the shades even when the palette is closed. It has 4 shadows in each palette which can easily be de-panned/removed and placed on a Z-palette (magnetic palette).The ZuZu Luxe Lava palette features warmer shades, with metallic, pearlescent and shimmery finishes. The palettes consists of all natural ingredients and include Titanium Dioxide, which works as a natural sun block. Looking at the lightest shade, I presumed that it would look chalky against my tanned skin but boy was I wrong. See below for the actual colour!
The palette retails for $27.50 and each comes with its own double sided eye shadow applicator. Here are the swatches: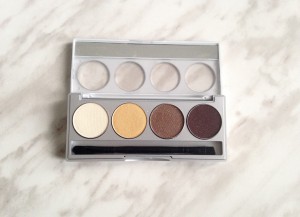 First: In the palette appears as pale yellow/off white, once applied is a gorgeous pearlescent shade, with hints of yellow, gold and blue.
Second: A metallic finish gold shade.
Third: A shimmery cocoa (brown) shade.
Fourth: A dark brown with micro-shimmer.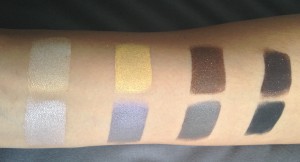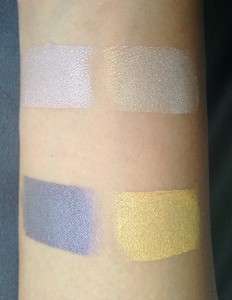 The four lightest shades from the two palettes. L: Plume R: Lava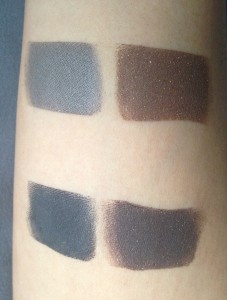 The four darkest shades from the two palettes. L: Plume R: Lava

---
The eye shadows in both palettes are very, very smooth. They are pressed shadows and have little to no fall out. One swatch picks up a good amount of product. I was most surprised when I first swatched the Plume Palette. Although the eyeshadows are true to their photographs, some shades have pearlescent, metallic, shimmery and matte finishes. The second shade from the LEFT was the most surprising, as it appears as a soft purple but when swatched it has hints of blue and grey.
It retails for $27.50.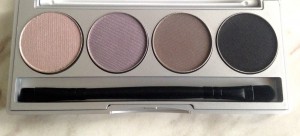 First: Light lilac, applies as a very light metallic shade.
Second: Light purple, has hints of blue and grey to it and appears pearlescent.
Third: A metallic grey.
Fourth: A very pigmented matte black.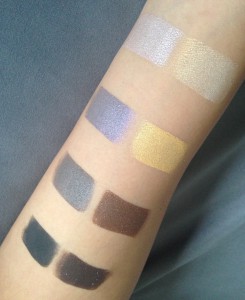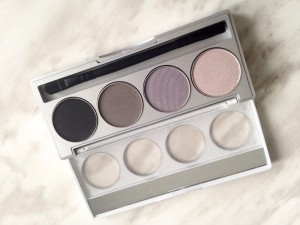 I really like the consistency and pigments of the Zuzu Luxe Palettes and would definitely recommend it to you. As for the price, since the shadows are pressed and quite pigmented, they would definitely last you a while. I think that when products contain natural ingredients and a brand takes extra steps to be cautious of what goes into their products and how they are produced, it is worth shelling out a bit more money for quality products.
---
Zuzu Luxe Lipstick in Sandstorm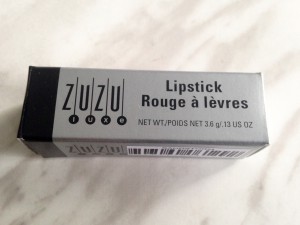 Is a soft topaz, semi-pigmented lipstick with slight transparency. Sandstorm has a creme finish and is quite moisturizing. Although this time of year, when we are transitioning from Autumn to Winter and quickly into the Holidays, we gravitate towards those rich berry shades. A light pink is perfect for day time looks and pairs really well with a bolder eye makeup look. The Zuzu Luxe Lipstick is $19.50. It is quite similar to Mac Cosmetics Lipstick shade Please Me.
All of Gabriel Cosmetics products are 100% vegan, cruelty and gluten-free (for those with allergy concerns). Although, I don't always look out for vegan and gluten-free products, I am glad that they are produced with these things in mind, especially that they are cruelty-free!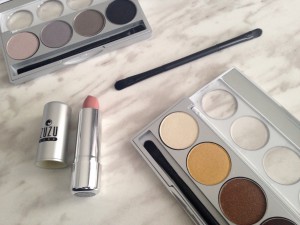 I hope you found my first review on Gabriel Cosmetics products helpful! I absolutely love trying out different brands of products, as I get to see what works for me and what doesn't.
You can check out their line of products at www.gabrielcosmeticsinc.com.
Aiishwarya