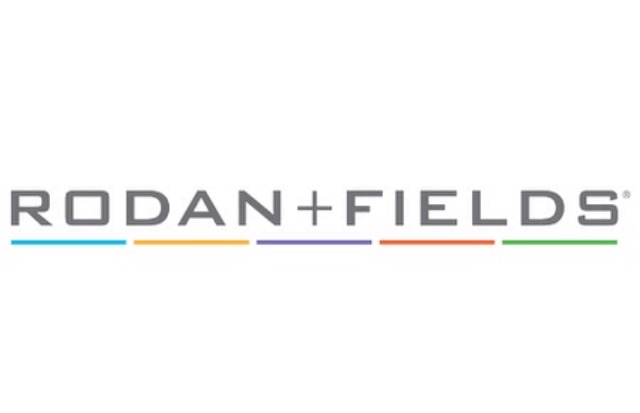 Hello!
Whenever I find a product that works for me, I'm always eager to share it with others who have similar concerns regarding their skin. I received the chance to try out a few products from Rodan and Fields (developed by the same dermatologists who created Proactiv) and they worked remarkably well for me. The products I tried out are the Acne Treatment Sulfur Wash from their Unblemish line and the Micro Dermabrasion paste from their Enhancements collection. As well as their Lip Renewing Serum from their Redefine line (brace yourself, I am in love with this).
I got in touch with Chelsie Katrina, a R&F representative who after listening to my skin concerns, recommended the Acne Treatment Sulfur Wash to treat my occasional acne flares. Along with the Micro Dermabrasion paste, which if paired with the Sulfur Wash, they work to get rid of blackheads. As well as a recommendation of the Lip Renewing Serum, which I now absolutely love, love!
The Micro Dermabrasion paste is meant to work like a 'microderm' (removes outer layer to promote cell turnover). It's an oil free sugar and salt scrub with Vitamin C and E. It is definitely heavy duty (coarse granules) but surprisingly does not burn or cause abrasions to the skin.
Initially, I massaged this paste on to my nose, forehead and chin only, as the other areas of my face are much more sensitive and quite dry. It is recommended to apply it while your face is dry. After washing it away, I saw the greatest results on my nose where the texture became very smooth, similar to after peeling away a nose strip. I am more comfortable with using it now on acne that is drying out or starting to peel, to get a more even texture. Although the paste retails for $90, a little goes a very long way. (My first application, I used a pea size for my T-zone.)
The Acne Treatment Sulfur Wash is a purple, smooth in texture, face wash. It contains 3% sulfur, which is known to treat infections & acne. The sulfur wash works to unclog pores and reduce redness. I used this after using the Micro Dermabrasion Paste and left it on for 5 minutes the first time and it left my skin feeling very, very smooth. I would say to take a little caution not to get the product in your eyes or nose, as it will sting.
Products containing sulfur do call for a good moisturizer afterwards but because I have combination skin, I was okay with just using a light serum. In regards to removing blackheads, I find that they are in so deep that a wash simply cannot remove them. But paired with the Microdermabrasion paste, which has coarse granules, I am eager to see results. The Sulfur Wash worked best at reducing the redness of my acne, almost overnight. It retails for $47.
The Lip Renewing Serum, is by far the BEST lip treatment, I have ever used. I don't exaggerate that one bit. The serum is priced at $62 and comes in a container with 60 small capsules. I was curious to see how this would work because I had never used a product that came in a capsular form for my lips.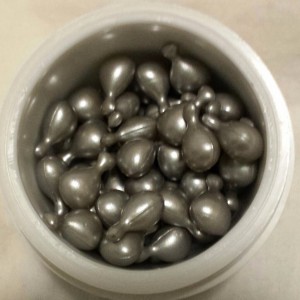 To use it, you pinch off the tip of the capsule and apply the serum to your lips as you would a lip balm. I found that one capsule had enough product for two uses. After 10 minutes of having applied the serum, my lips looked a little more plump. Although, they were heavily saturated with the serum, you could tell they were getting slightly rosy.  I used this serum right before bed and because it is quite thick and glossy, it doesn't absorb right away into your lips.
My favourite part was waking up in the morning and finding that my lips were EXTREMELY moisturized! I don't have any aging concerns at the moment but the fine lines in my lips from the lack of moisture, seemed to have been filled. The only time my lips ever feel this smooth is after I exfoliate and those results are only temporary. This lip treatment's effects lasted well over a day. Your lips are often forgotten about (in terms of skin care and anti-aging regimes) and to keep them redefined, I would definitely recommend giving this serum a try!!
A few of the things that stood out to me about all of the Rodan and Fields products are that they are not harsh (do not have a burning feel after use) and they all have this subtle fresh scent. For example products that tend to have sulphur in it have this unpleasant smell but the Acne Sulfur Wash has a refreshing scent and you can barely pick up the scent of Sulfur.
If you wish to learn more about Rodan & Fields products or need help finding the right product for a skincare concern, I would recommend getting in touch with Chelsie Katrina. She is a Rodan & Fields representative and took great care of me. While listening to my skin concerns and figuring out the right products to recommend. You can get in contact with her via email at ckrat85@gmail.com or via Instagram @CHELSIE_RANDF and you can receive a DISCOUNT  if you search her through the Canadian site!
You can browse and shop their collection at www.rodanandfields.com/ca
Although some products are on the pricier end, be content that they come with a 60-day money back guarantee if the product does not work for you.
I hope you enjoyed this review and look into the above mentioned products as well as products from their other collections, to see if they work for you. 🙂
Aiishwarya