Today I wanted to share some pieces from the VICTORIA BECKHAM x ESTÉE LAUDER 2017 Collection. Last year I was unable to even make it out to see the collection in stores before it sold out. Given last years success, a number of products from the previous collaboration were added to this years Fall 2017 Collection.Before I begin telling you about the collection, I want to make a general point that whenever a collaboration comes out, I'll be the last person to buy a product for the celebrity that has partnered with the makeup brand. That's because I like to see a product for what it is (without all the marketing).

Moving on with the review, first up is the: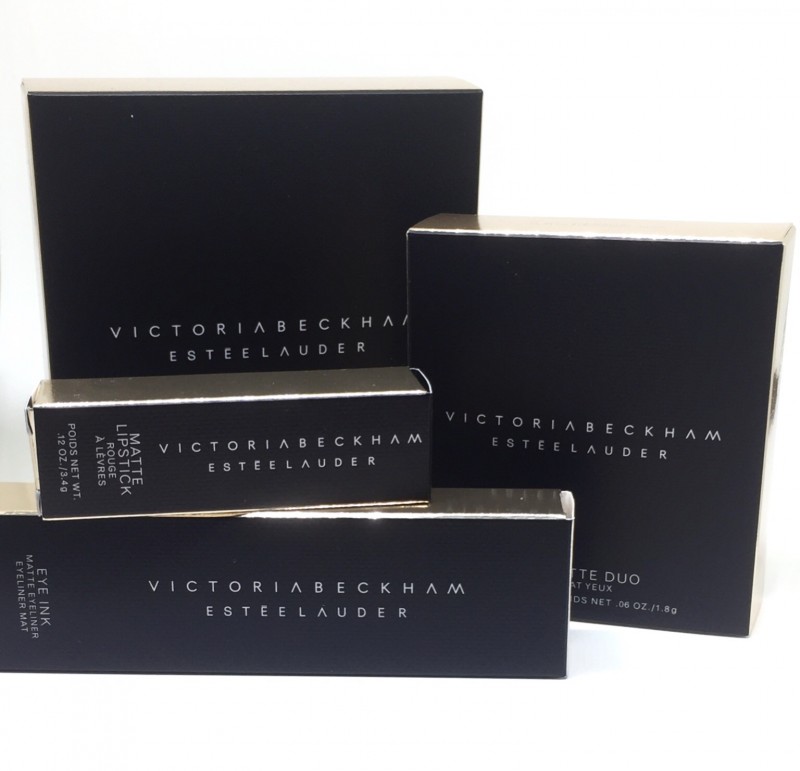 Eye Matte 02 Bleu Électrique/Nude (Limited Edition)
This year there are 3 variations in the eyeshadow duos. This eyeshadow duo comes packaged in matching gold hardware with an edgy leather-like casing. The black and gold combination is just so fierce! It has a tight snap closure that won't come undone in your purse.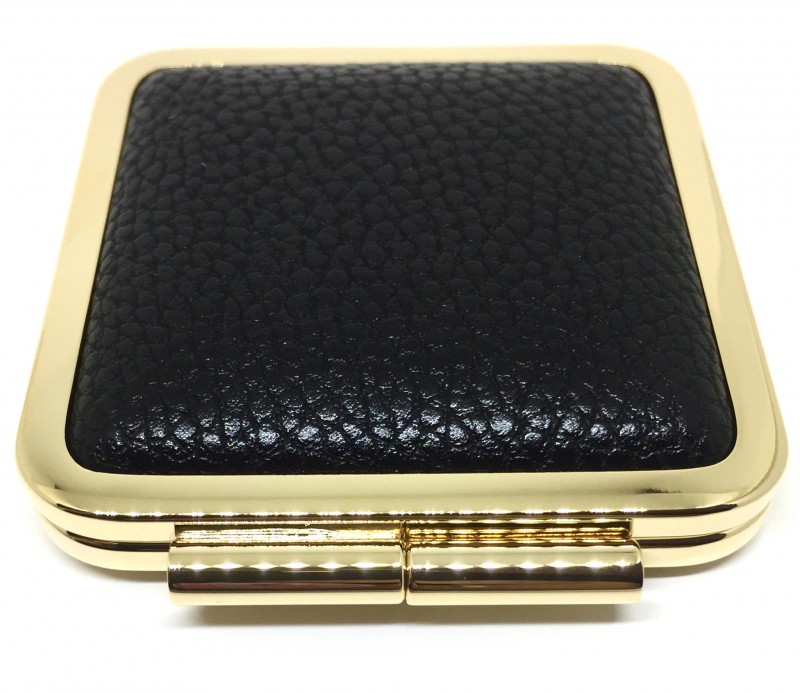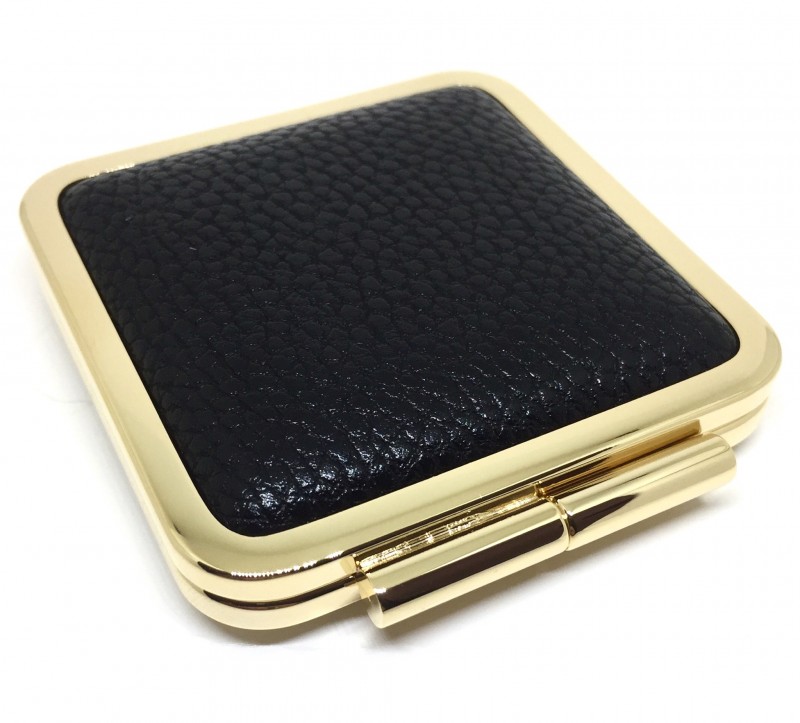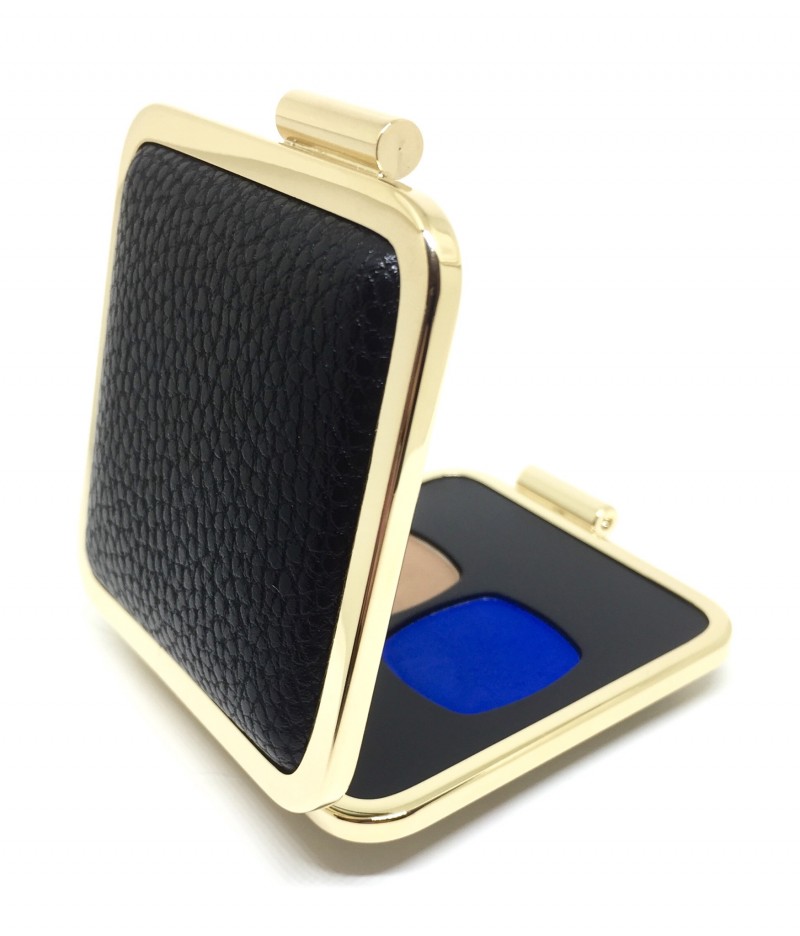 I am always drawn to blue eyeliners and blue eye shadows but can never get myself to actually create a look with them. At most, I'll incorporate them very subtly in an eye makeup look. However, in this eye shadow duo, not only was I crazy about the electric blue shade (knowing I'll never make a dent in the product) but the Nude shade is a perfect all over base shade. One similar to a 'bone' shade I use on an everyday basis.
The shadows are very finely milled and swatch with a medium coverage. I found it helpful to use an eye primer or Fix Plus to help build the intensity.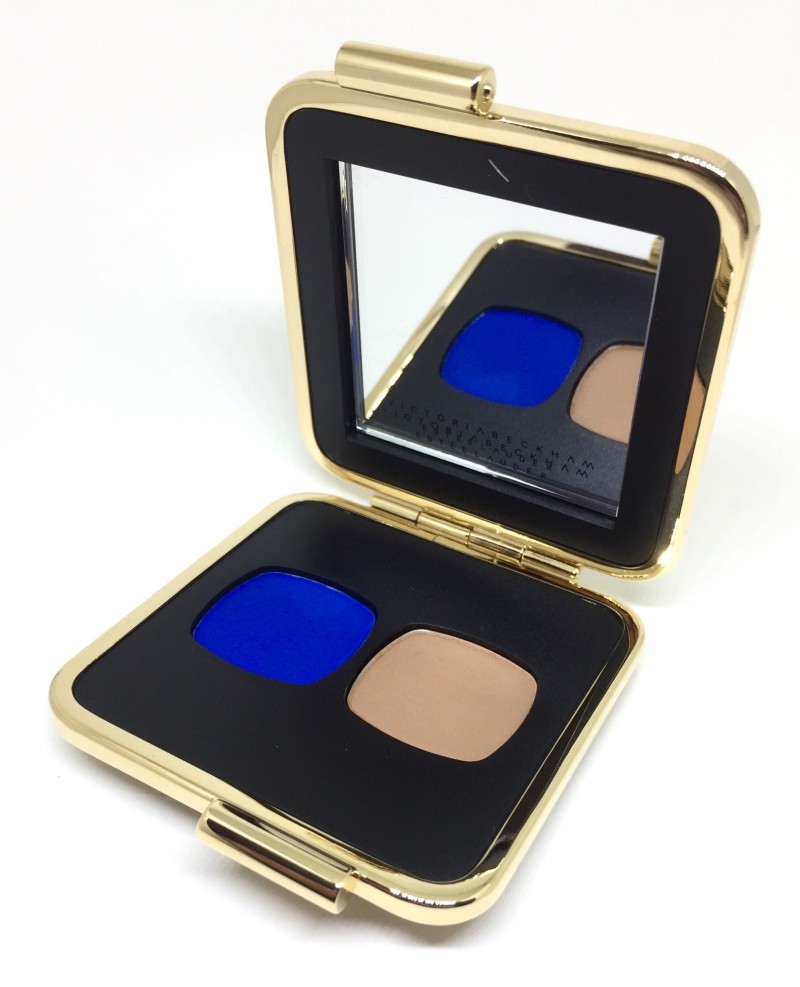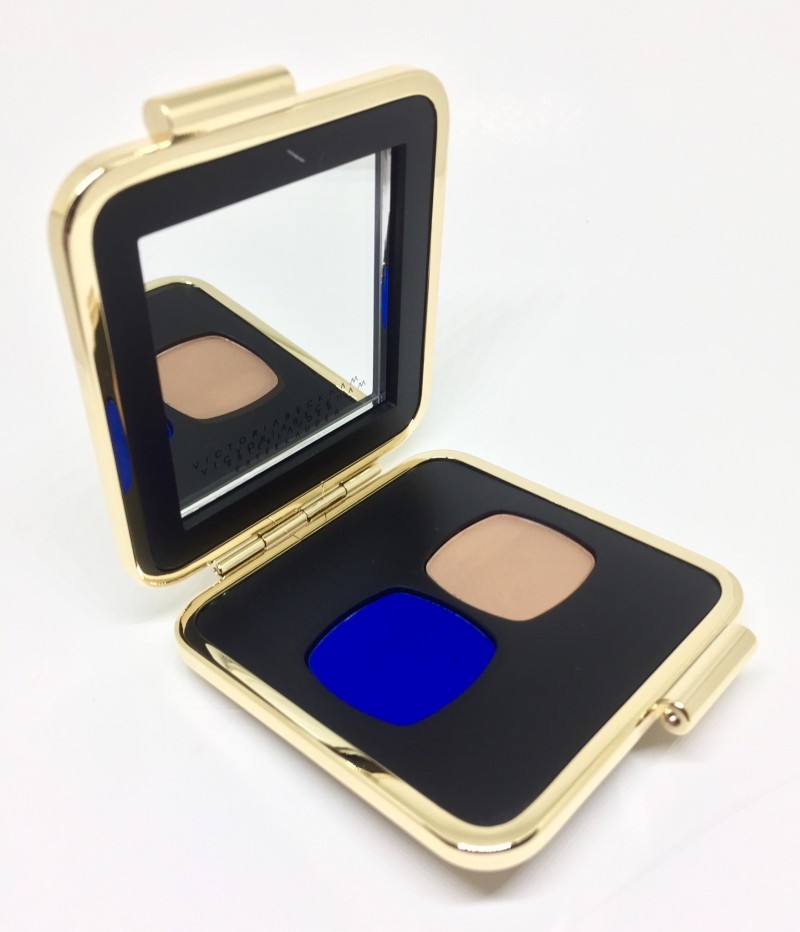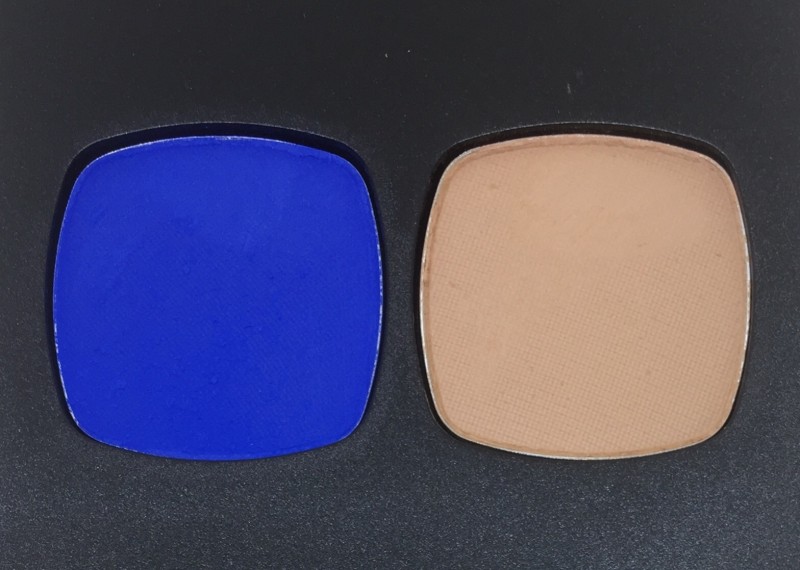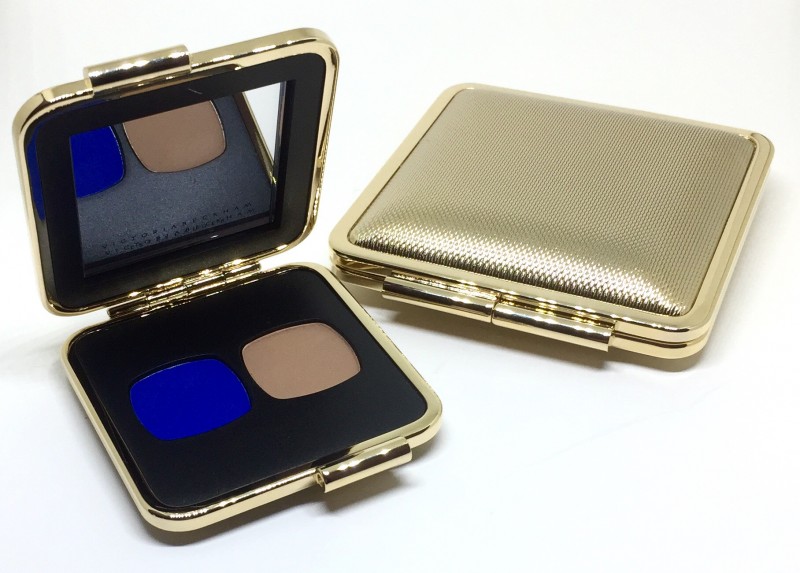 After experimenting with the Bleu Électrique shade, I learned it wears quite well on the lash line. I personally wouldn't be able to create a blue eye look with only these two shades so I didn't apply it to the crease or outer eye.  The Nude shade is extremely versatile, I've used it as a base, transition colour and for my brow bone. The Eye Matte 02 Bleu Électrique/Nude retails for $78 CAD.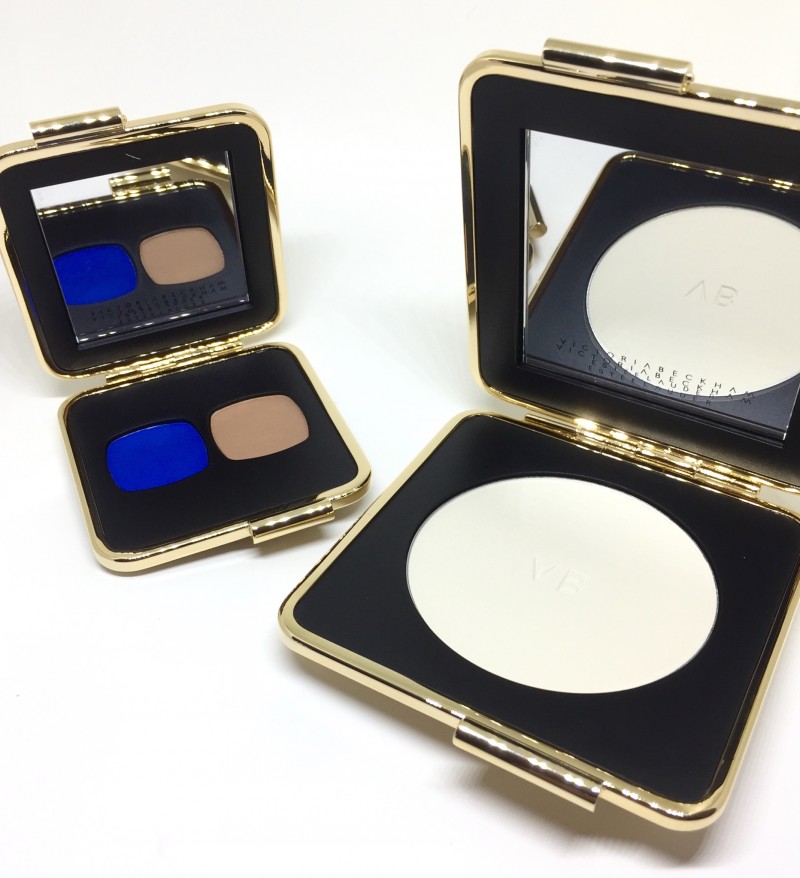 Matte Lipstick (Limited Edition)
I tried out the shade Black Cassis, "a rich Bordeaux shade". Gold fluted hardware encases a deep plum/wine lipstick.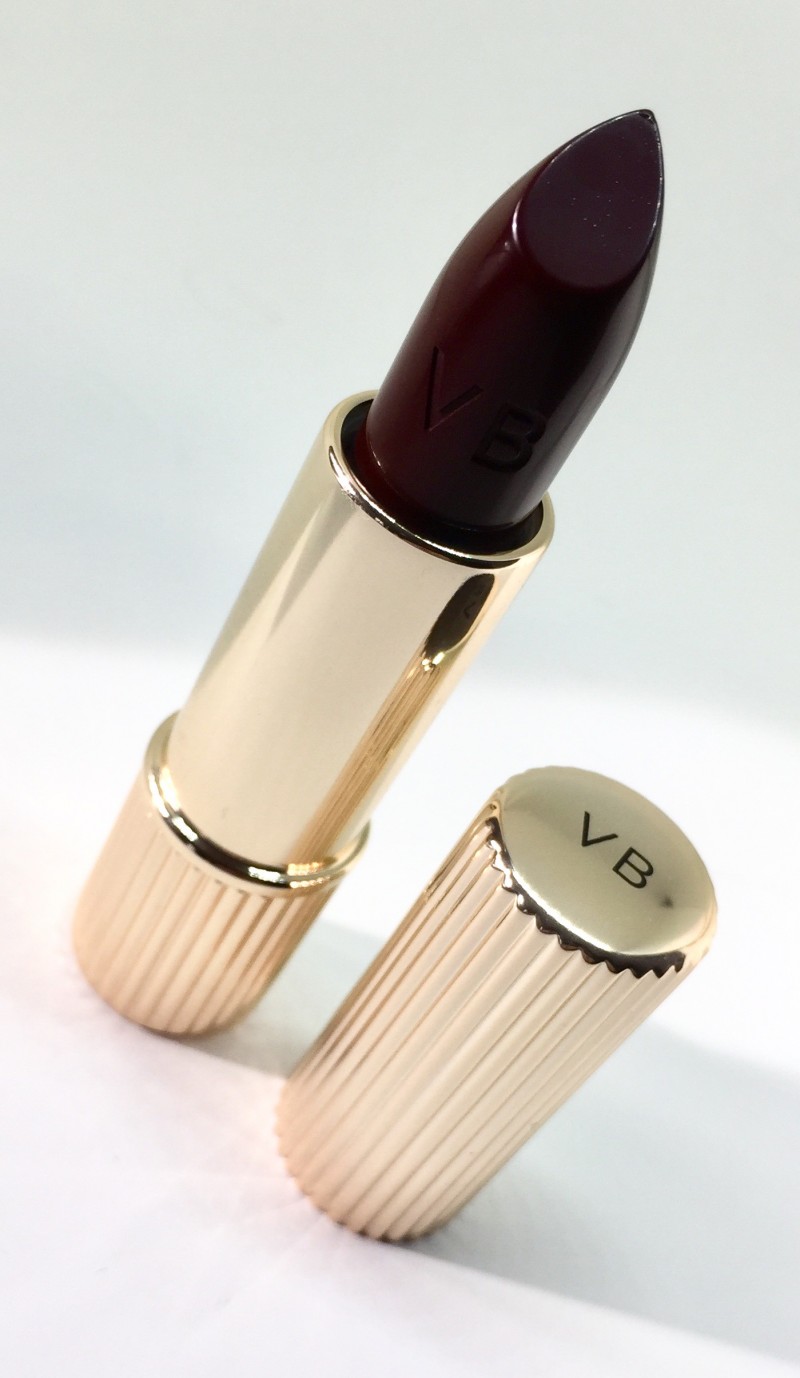 The lipstick has an intense amount of pigmentation with a creamy consistency and matte finish. It gave about 4 hours of wear until I wanted to re-touch it. Generally darker shades need to be touched up sooner.
I'm obsessed with the way it looks and wears. If you're looking for a bold, dramatic lip colour, give this one a try. It's really the perfect Fall shade! The Matte Lipstick in Black Cassis retails for $65 CAD.
I have worn liquid eye liner every single day of my life for the last twelve years. You would think when you're running short on time, it'd be wise not to attempt winger liner. However, not for me. I test the clock and my luck every single day LOL. I love an intense black matte liner. The Estee Lauder x Victoria Beckham Collection includes an Eye Ink Matte Eyeliner. The moment a product says "ink", I'm all ears because I know that means long wearing and non-transferring.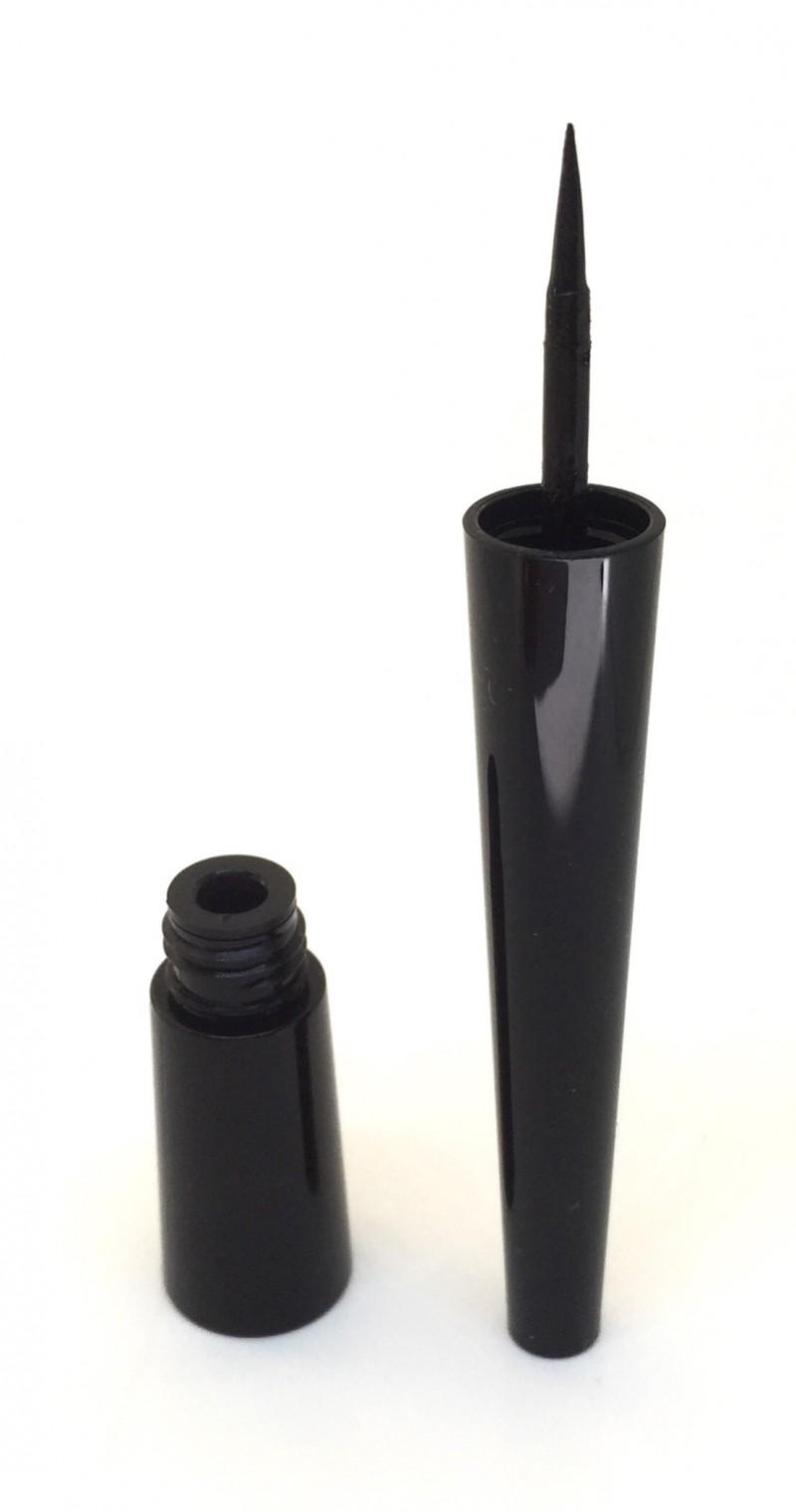 The Eye Ink Matte Eyeliner is exactly that. It comes packaged in a traditional liquid liner form with a fine applicator. It is a jet black shade and one swipe gives you a full coverage application.
The Eye Ink Matte Eyeliner retails for $58 CAD.
Skin Perfecting Powder (Limited Edition)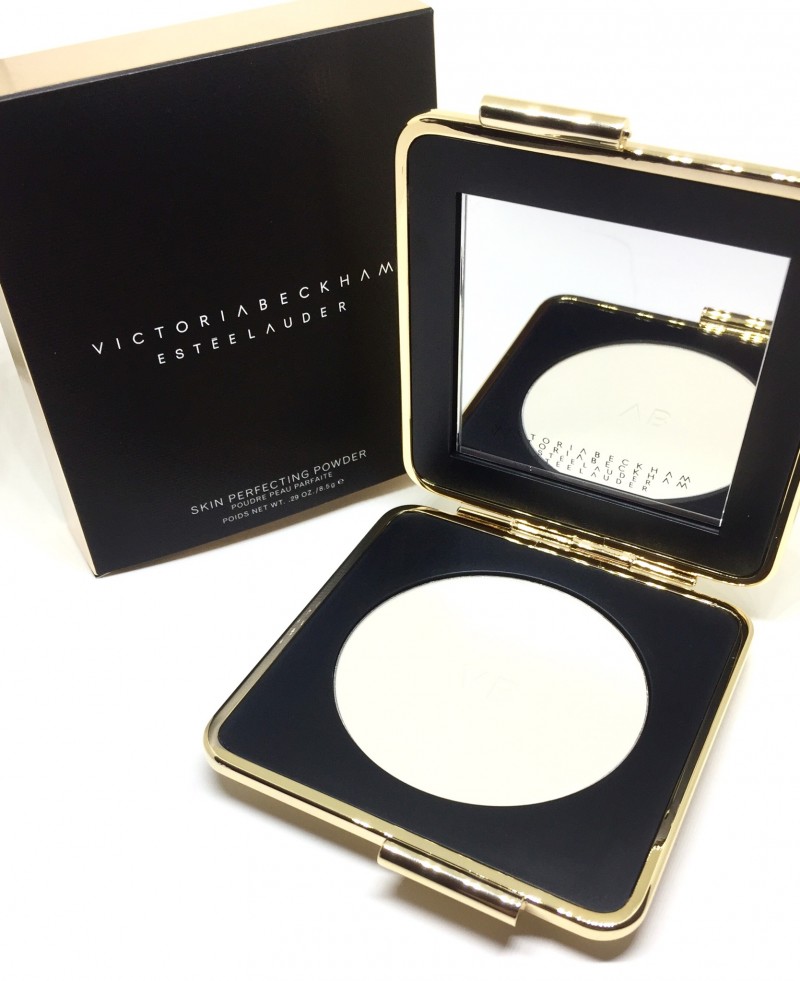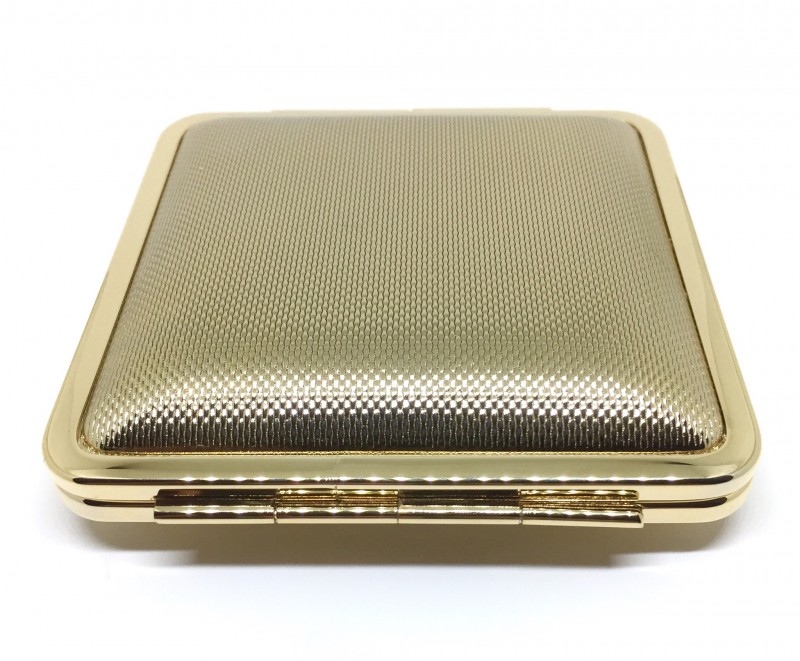 Moving on to probably one of the most luxurious items in the collection (at least in my eyes). This luxe Skin Perfecting Powder comes encased in a large gold compact with the same gold packaging as the other pieces.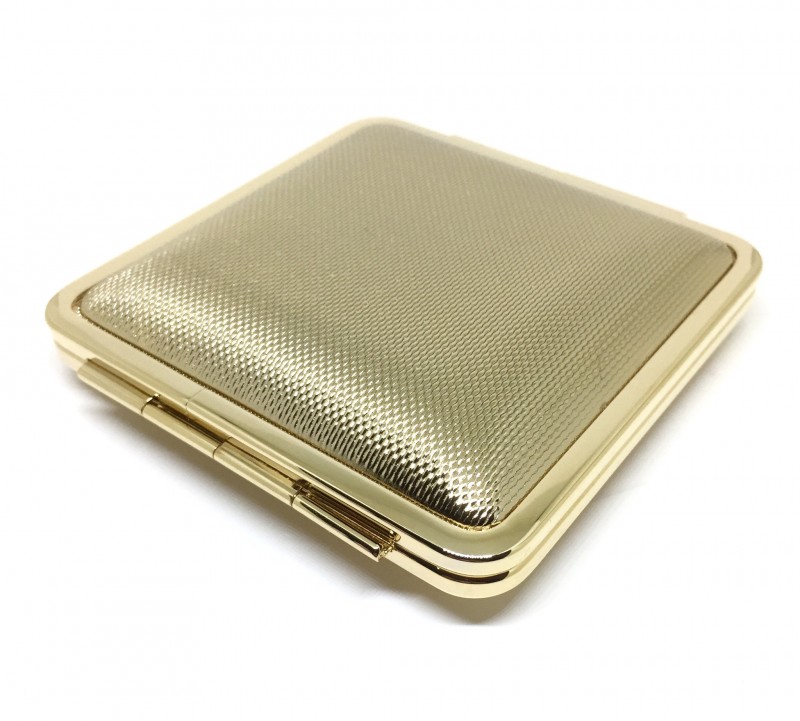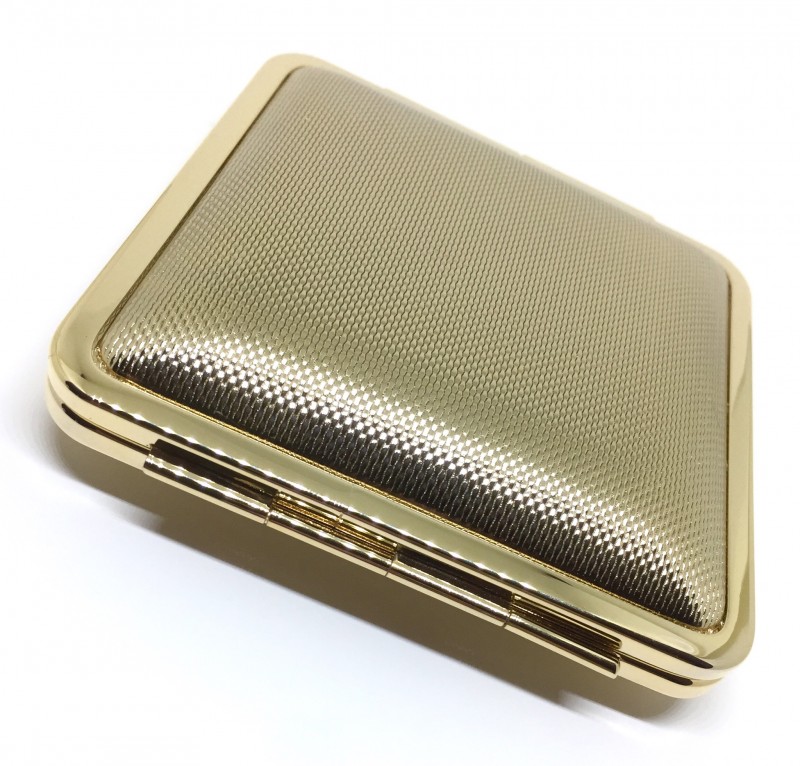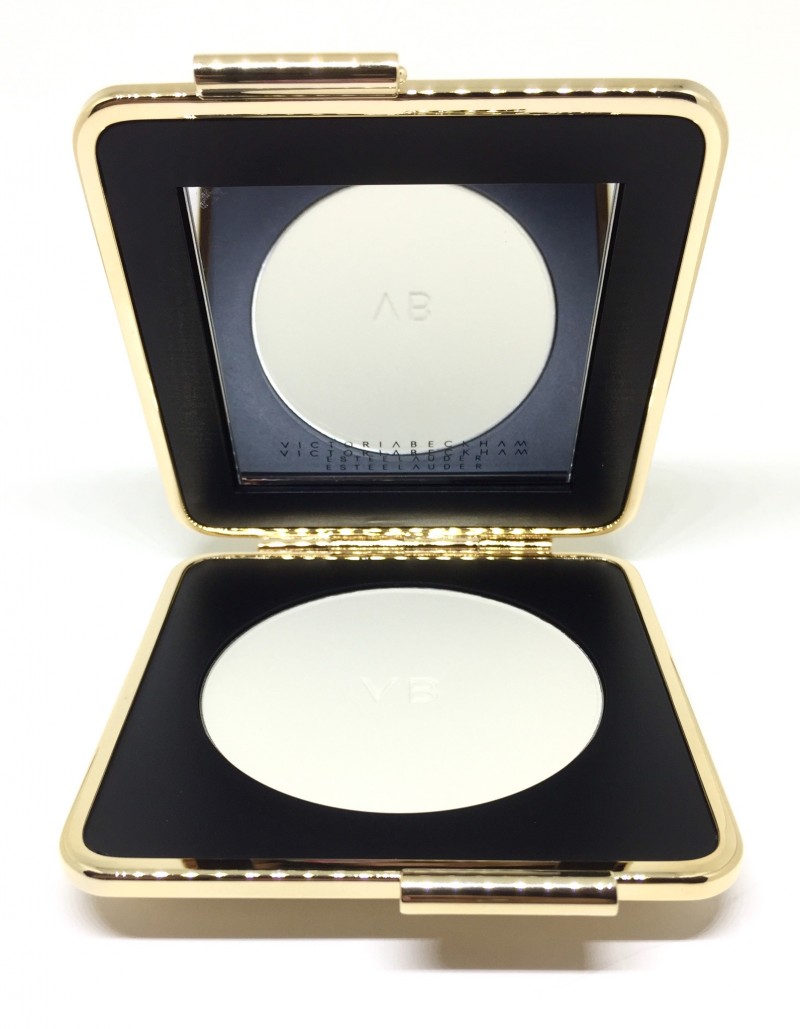 The pressed powder is a bone shade, that has a slight yellow undertone. I have tested this on someone with a red undertone and it worked just as well, as it is intended to be a universal shade. It applies quite sheer and doesn't over mattify the skin or adhere to any dry areas. I love the brightening look the Skin Perfecting Powder gives to the face. As well as how well it blurs away pores.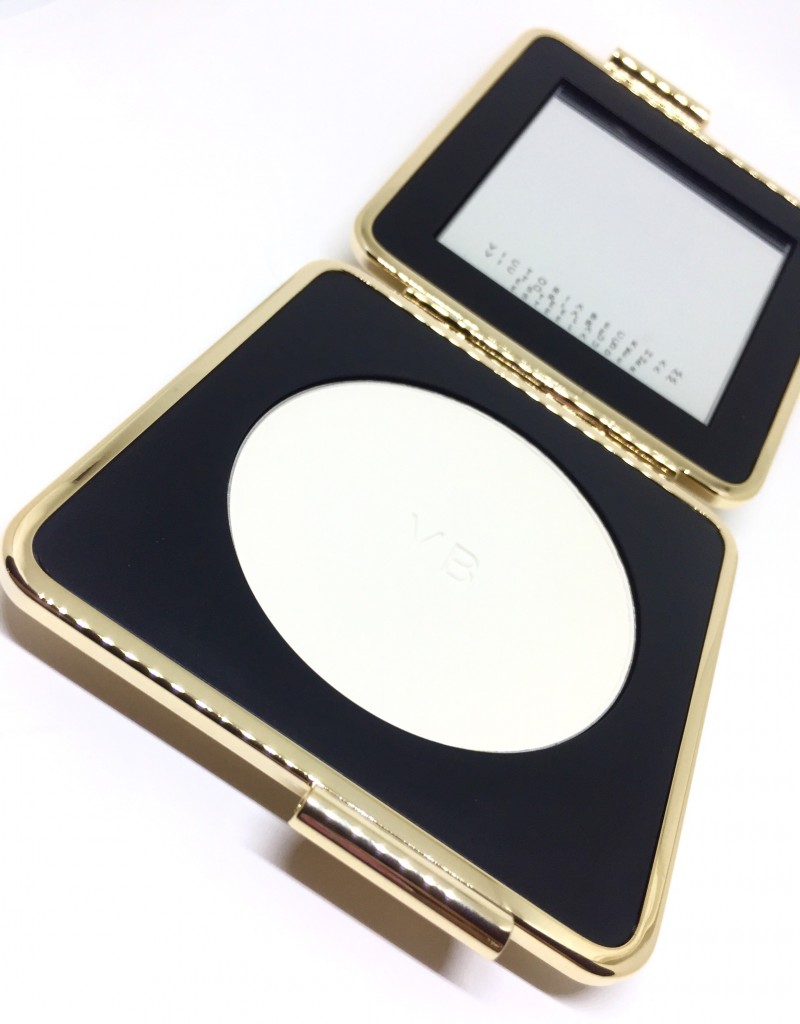 If you're looking for a non-flash back causing, face powder. Test this one out! The Skin Perfecting Powder retails for $110 CAD.
This collection definitely has a higher price point but I've never been let down by any Estee Lauder product, nor has my mother, who first introduced me to Estee Lauder. If I could make any recommendations for when you're out purchasing any pieces from the collection, would be to purchase the eye shadow quad rather than the duo. That way you will get more shades to work with and more for your money.
The VICTORIA BECKHAM x ESTÉE LAUDER 2017 Collection is available at The Bay online and in select stores.