Hello!
Today, I have Part 2 of my Essence Cosmetics haul. Continuing with the topic of great gift ideas and stocking stuffers, I was excited to share this review on their Gel Nail Polishes by Essence. Essence Cosmetics as you know is a value beauty brand, with a wide collection of high-quality products at amazingly low prices. The Gel Nail Polish collection is like a re-launch of their previous nail polishes, which provide gel quality nails without a UV-lamp. The collection consists of 16 new colors, plus the base and top coat.
Their gel nail polishes are priced at $2.99. Essence's nail polish brushes are different from other brushes. They are like flat paddle brushes, which allows for a streak free nail polish application. I had the opportunity to try out all 16 shades and base + top coat. I grouped the shades for easier colour reference. The Gel polishes do not have distinct names but are classified by a number. See the shades below: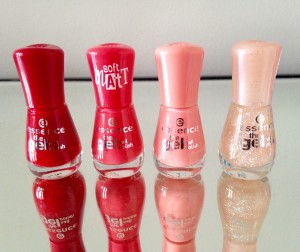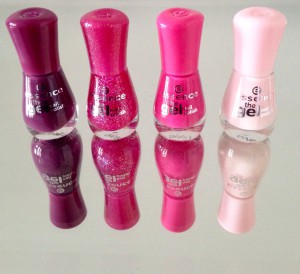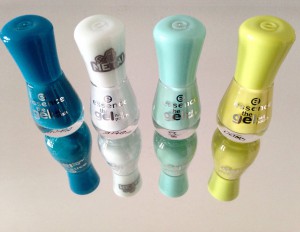 Second from the LEFT has a metal sheen.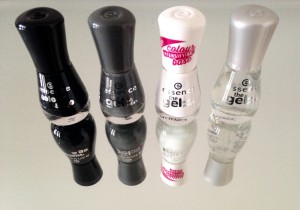 The white polish is to be used as a base to intensify the colour of your choice.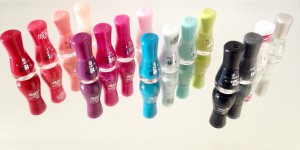 All of their colours dry extremely fast which I love, as I wouldn't use it often, if it had longer drying times. The base coat dries by the time you have finished applying a coat to both hands and they are ready for the gel colour. The top coat is applied over top.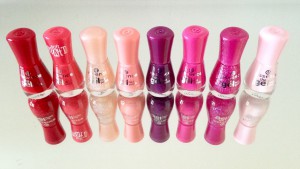 The appearance and texture are very polished. The polish only started to wear between the 5th/6th day but I found it to last even longer if I took the time to apply the top coat a little past the edges of my nail (similar to how they apply the top coat when getting acrylic nails).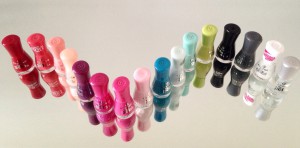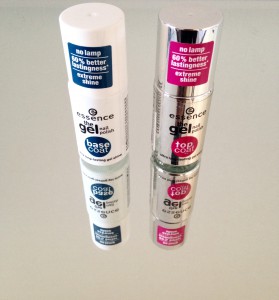 The top coat really does give it a gel shine, without the lengthy removal process. It wipes away with regular nail polish remover. The top and base coat are $4.49 each and they really do extend the durability of the nail polish.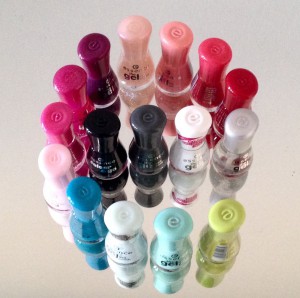 I hope you liked part 2 of my Essence Cosmetics haul! They really do make for great gifts and stocking stuffers.You can browse their products at www.essence-cosmetics.com. If you're in Canada, you can pick up their selection of products from Shoppers Drug Mart. Do give their products a try if you haven't already! 🙂

Aiishwarya