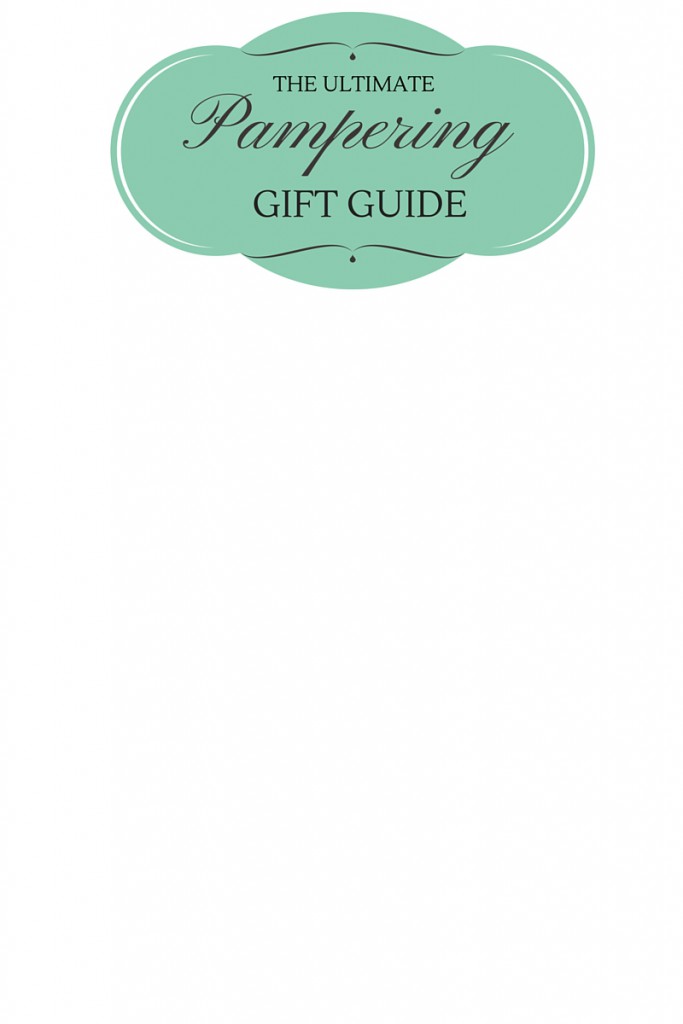 Hello!
I have created the Ultimate Pampering Gift Guide! The idea behind this was that personally curated gifts are the best kinds of gifts. If someone on your
list loves bubble baths or is often running short on sleep, a bubble bath set or under eye rejuvenating patches would make great gifts! This guide consists of products that are both essential and pampering items. I personally love these products and can attest that others do too!! I've tried to cover everything from hair products, right down to your heels. I hope this guide is helpful to get ideas from or as product recommendations. Find below the products in my guide:
Inecto Naturals Shine Argan Hair Oil: 
Argan hair oil is food for your hair. Inecto Naturals products help to give you strong and healthy hair. This is a styling spray that works to smooth and repair damaged hair. It is my personal tamer for frizzy hair. It retails for $6.99 for 100 ml spray. Click here for a review I previously did to get more information. It can be purchased from FarleyCo, select Guardian, IDA and many more retailers.
---
Montagne Jeunesse Manuka Honey Peel Off Face Masque:
A mask made with Manuka Honey, which is a natural anti-bacterial cleanser. A great pick me up mask for an affordable price of $1.99. It makes for a great addition to a pampering basket, stocking stuffers or a purchase for yourself! It calms skin down. Simply apply, let it sit and peel away! Peel away masks to me is like peeling away dirt lol, I absolutely love them. Montagne Jeunesse has a ton of flavors to choose from.
They are available for puchase at FarleyCo, select London Drugs, Pharmasave and other retailers!
---
The BEST lip serum I have ever used (not exaggerating one bit)! Moisturizes, fills in fine lines, while giving a rosey colour to your lips. The effects are long lasting. The lip serum contains 60 capsules and is priced at $62. I have previously reviewed this product and you can see the full blog review here. Contact Chelsie Katrina, who is a Rodan & Fields Consultant at ckrat85@gmail.com for a special discount on your purchase!!
---
Alureve Targeted Treatment Patch for Under Eyes: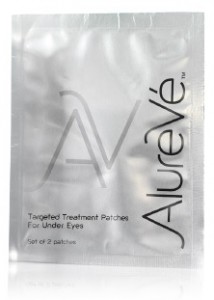 This is Alureve's transdermal treatment patch for your under eyes. It significantly reduces lines and wrinkles and leaves the skin more hydrated. Their products have a unique delivery system behind them that provide instant and long term results. The patch works while you sleep, simply apply it before you go to bed and wake up to dewy skin. Their products are available to purchase from www.alureve.com/alureve.
---
Is an at home foot buffer, which easily and painlessly gets rid of tough, callused skin from your feet. I previously fractured my heelbone so I am frightened of going any where near that area with metal scrapers or anything harsh. I like how safe and gentle this product is. I will have a thorough review of this soon. Each Micro Pedi comes with a replacement roller and each roller can be used 10-20 times. You can browse all of Micro Pedi Flex products at www,micropedi.com and choose how basic or advanced you want your at home pedi tool to be. You also have the choice of how coarse you want the rollers to be. They are conveniently also available at Shoppers Drug Mart.
---
Velvet Touch Natural Facial Hair Remover:
A knifty little tool to buff away facial hair. No waxes, hair removal lotions or tweezers required. It gently massages away the hair. Hair remover lotions can cause in-grown hairs and this has been gently enough for my face. It is perfect for touch ups when you see an area that needs to be cleaned. It retails for $5.69 and can be purchased online or in store from FarleyCO, select Rexall, Pharmaplus and many more retailers. 
---
Antidote Caffeine Anti-Cellulite Lotion: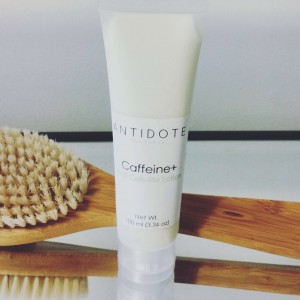 Prep your summer body in the winter. Caffeine has great benefits to diminish cellulite as well as increase circulation. This has been an active part of my regime, to treat my troublesome areas. It has great skin firming and tightening benefits. It retails for $45 and really has been helping me, hence my recommendation to you! 🙂 You can find the full review I did on it here. Purchase your Antidote products from www.antidoteco.com
---
I love… Holiday Gift Sets: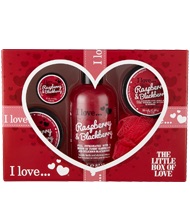 I love… is a bath, body and beauty brand that creates deliciously scented products. The collection consists of a wide range of products from bubble bath, body butters and more. Their Holiday Boxes come with a Bubble Bath, Shower Cream and body puff and make for very affordable treats.  I Love…sets are available to purchase at Shoppers Drug Mart & Pharmaprix. 
---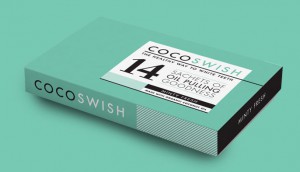 A natural way to whiten your teeth, using the oil-pulling method. Oil pulling is a well-known method to draw out hidden bacteria from your teeth and gums. There is no tooth sensitivity after the treatment, unlike the majority of teeth whiteners cause. Worldwide shipping is available and you can find which package works best for you. A 14 day kit is priced at $45. Find all the details on their website www.cocoswish.com
---
Konjac Facial Puff Sponge Bamboo Charcoal: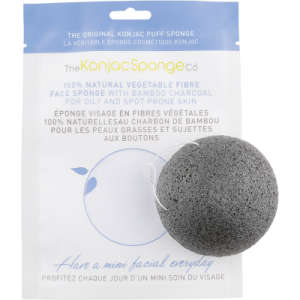 It is Packed with mineral rich carbon, that cleans the skins pores to eliminate blackheads and dirt, while removing the excess oils. It works to kill stubborn acne causing bacteria and is the first product of its kind that I have used to calm my occasional acne flares. They are available in many different types pertaining to your skin concern. You can see their line of products at www.konjacspongecompany.com.
---
Nuva Lash: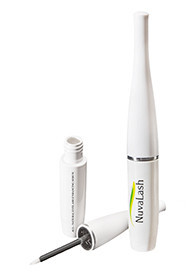 An eyelash enhancing serum with naturally derived ingredients. Castor oil being one of the major ingredients, is known to help the growth of eye lashes and has shown to have long lasting effects. Unlike prescription lash enhancing products which shrink back to size after discontinuing its use. To see a list of Canadian & USA retailers click here. I have been using this for a few weeks, every night and it has helped to thicken my eye lashes and most importantly stop any fall out. You can purchase yours online as well at www.nuvalash.myshopify.com
---
I hope you found my pampering guide helpful! These products have worked well for me and individually or together (depending on how generous you are) make great gifts!
Aiishwarya