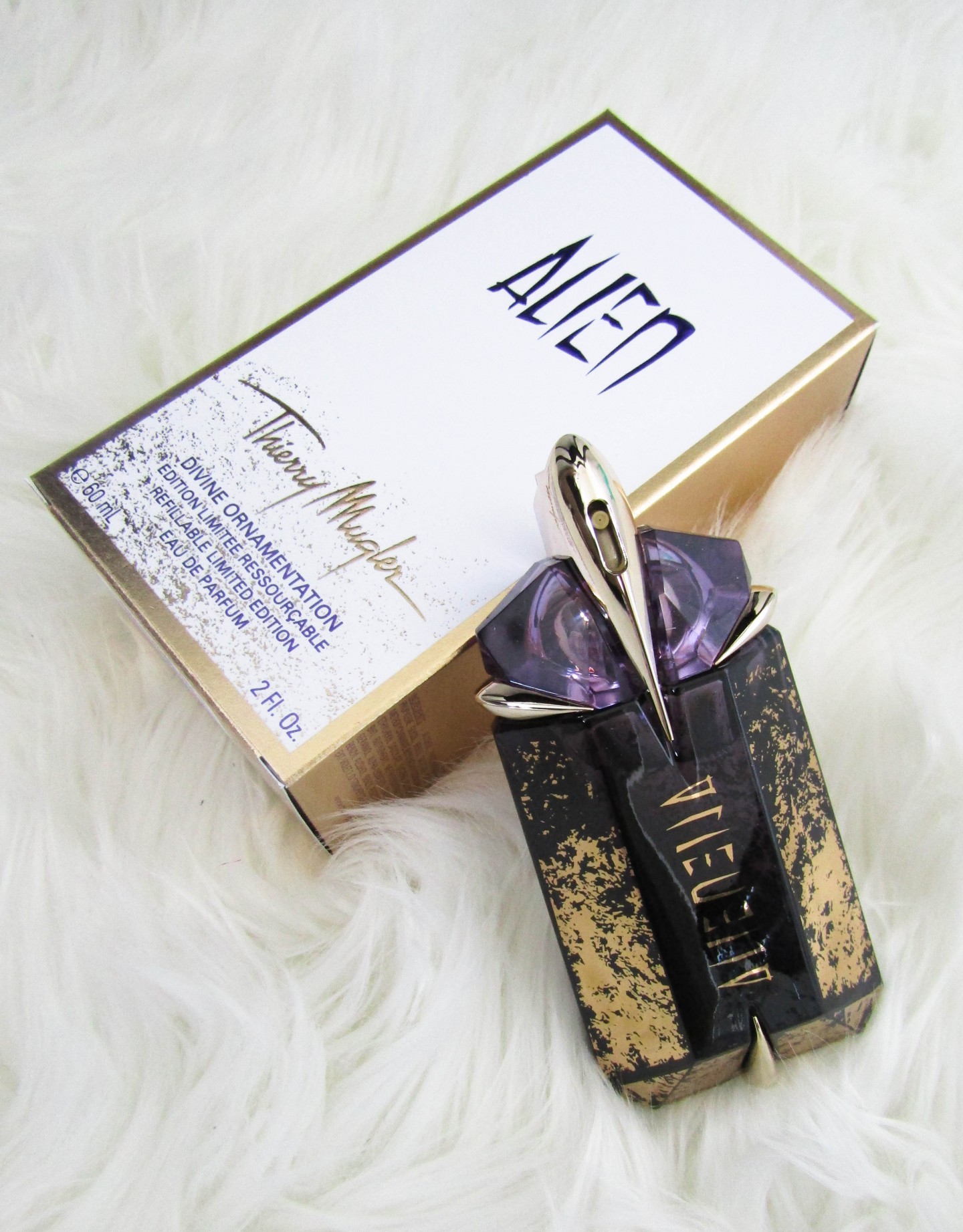 I wanted to share a fragrance that has really struck me with surprise, two times around now. Upon the release of the original Thierry Mugler Alien perfume, I couldn't really tell if it was a fragrance that was for me. I was leaning towards a no. However, after 30 minutes when the fragrance had a chance to dry down, I was on the hunt to find exactly what I had sprayed. Long story short, I became o b s e s s e d. Then along came the release of Thierry Mugler Alien Divine Ornamentation Limited Edition Eau de Parfum.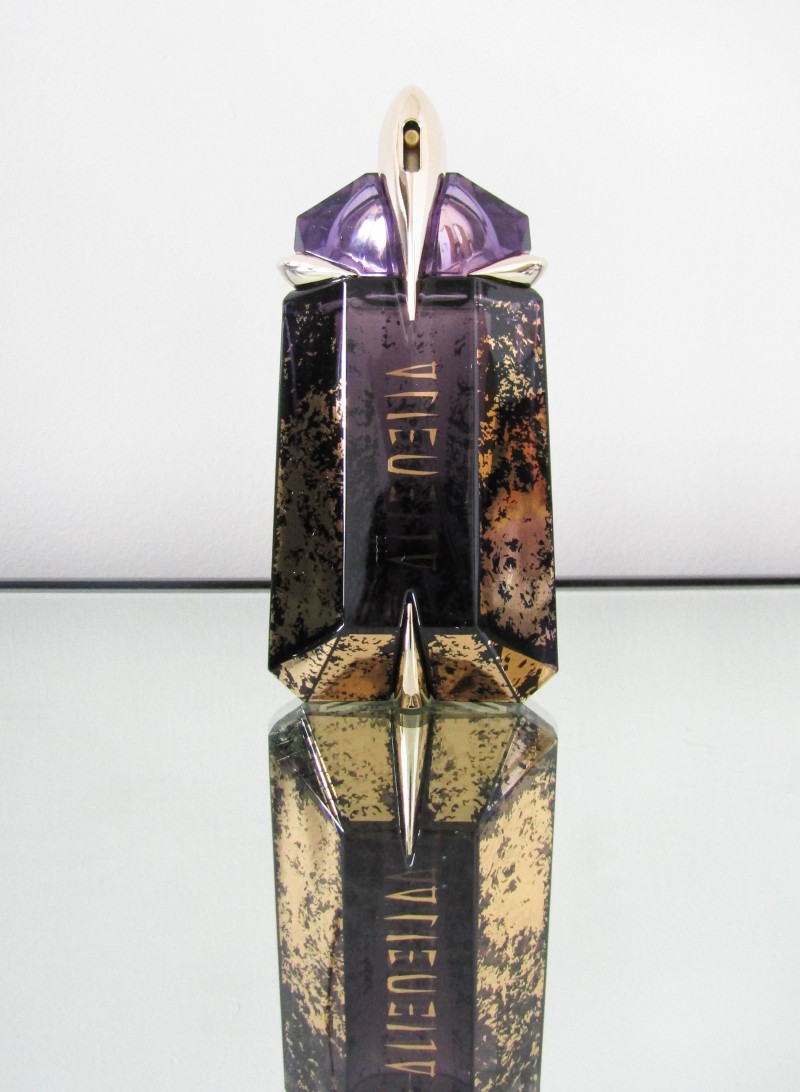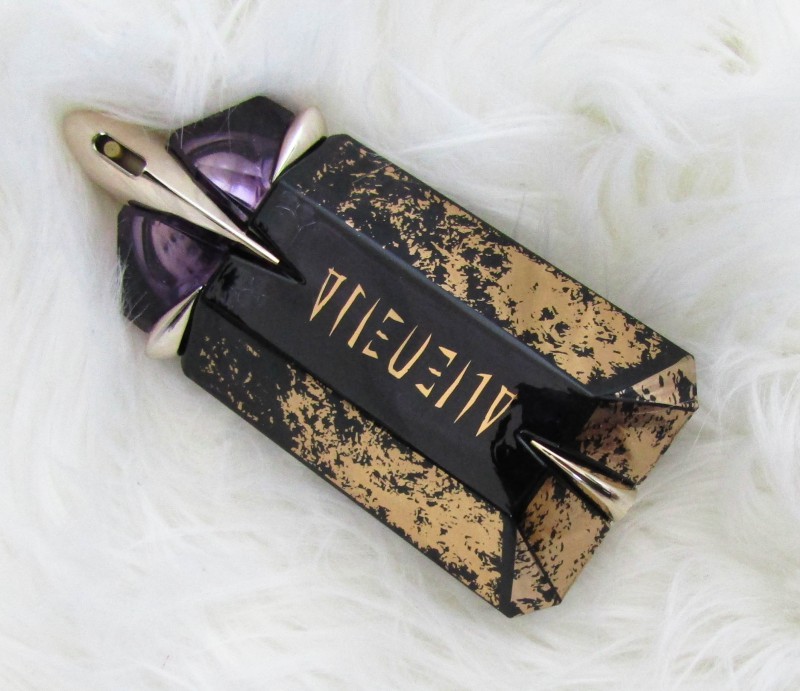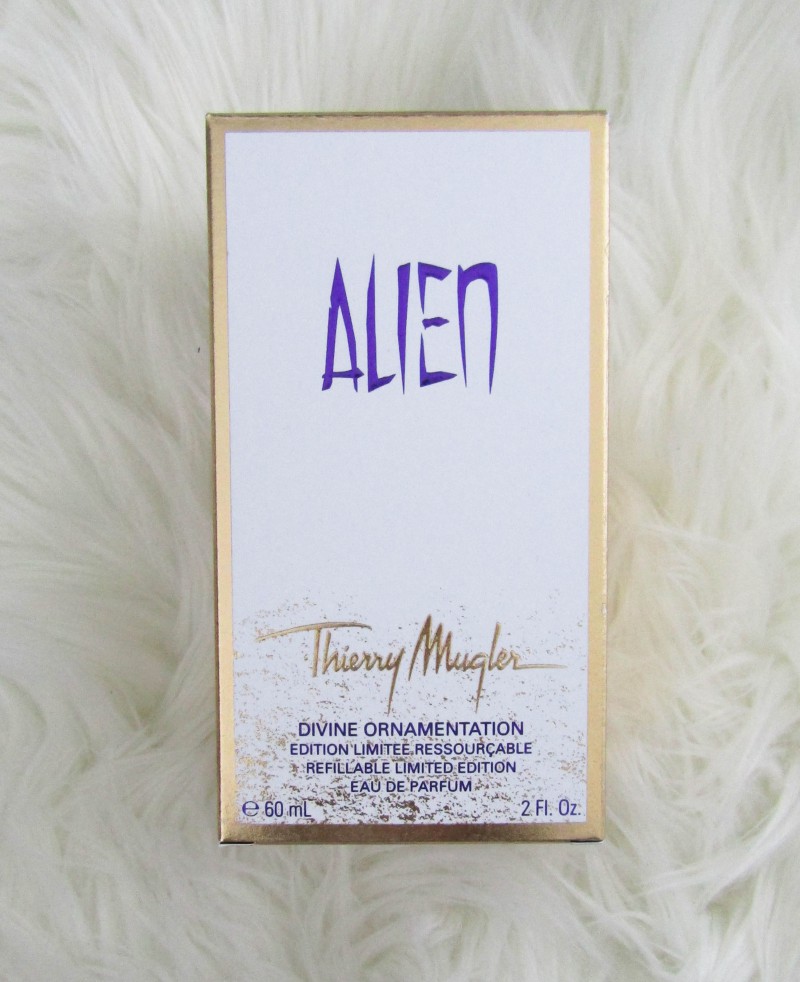 Alien is undoubtedly one of the most luxurious scents by Thierry Mugler. So for the past Holiday season, they released a limited edition bottle of the Alien fragrance. They wrapped the crystal (like) cut violet bottle with flecks of 18 karat gold (don't fret they are scratch resistant!) The dispenser remains the same as the original, with a cap-less press-nozzle. Just like Mugler's other scents, this one is refillable as well (at select locations).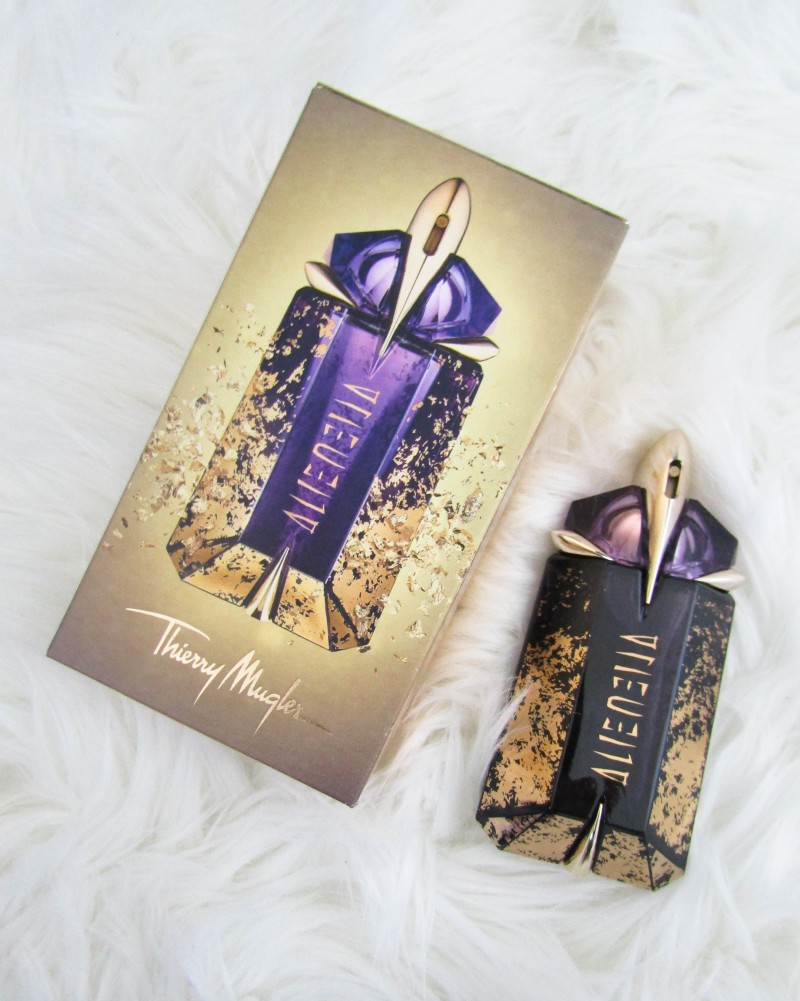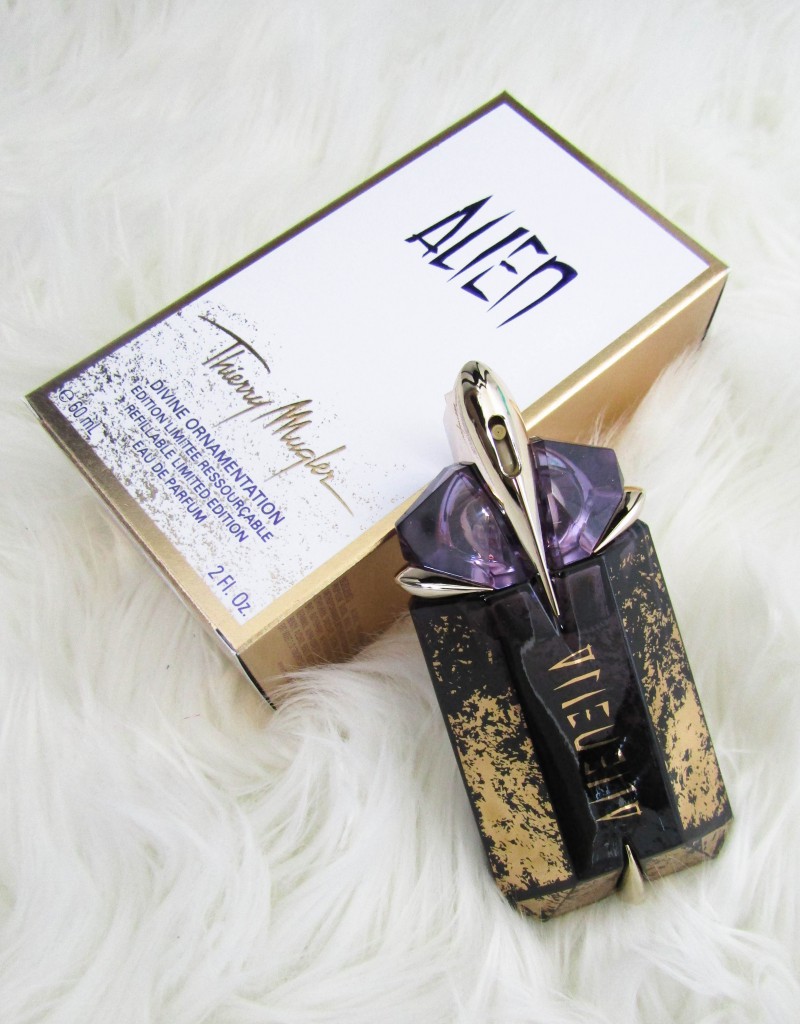 The scent remains the same as the original. With initial jasmine notes that upon settling, you pick up woody notes. It's top notes are Sambac jasmine and Cashmeran wood. With a base note of White amber.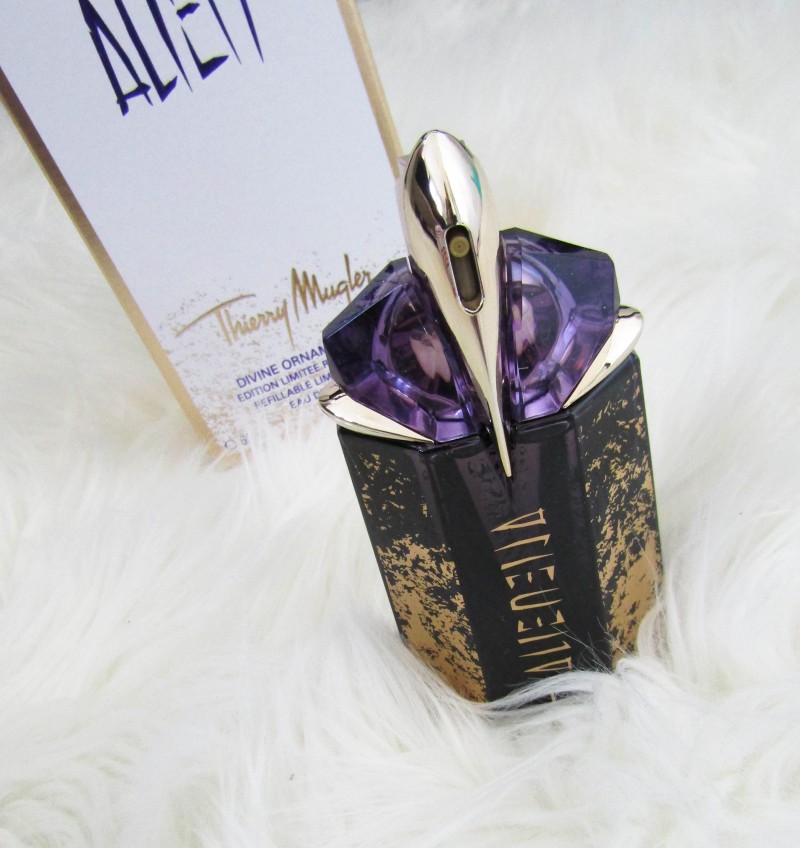 All together these notes create a sweet floral scent, which makes for a perfect Spring/Summer scent. The woodsy notes also make it suitable for a more mature age group. Making it an amazing Mother's Day Gift!
The perfume has an impressive wear time that seems to get better and better as they day progresses. I would say a solid 10 hours of wear before it becomes faint.