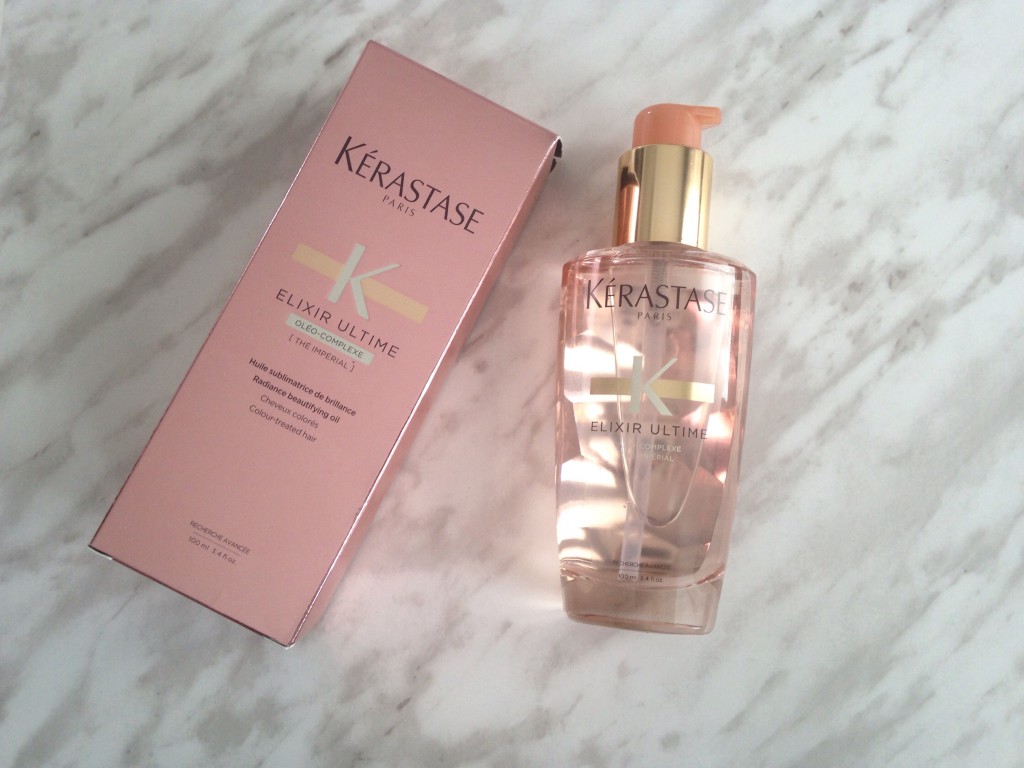 Brace yourself, you're going to read the word love a thousand times in this one post. For some time now I have been religiously using the Kerastase Elixir Ultime Imperial Tea, which I recently got to try out and have been OBSESSED. I have mentioned and raved about it to everyone I know and if I haven't then I've been asked what the fragrance was.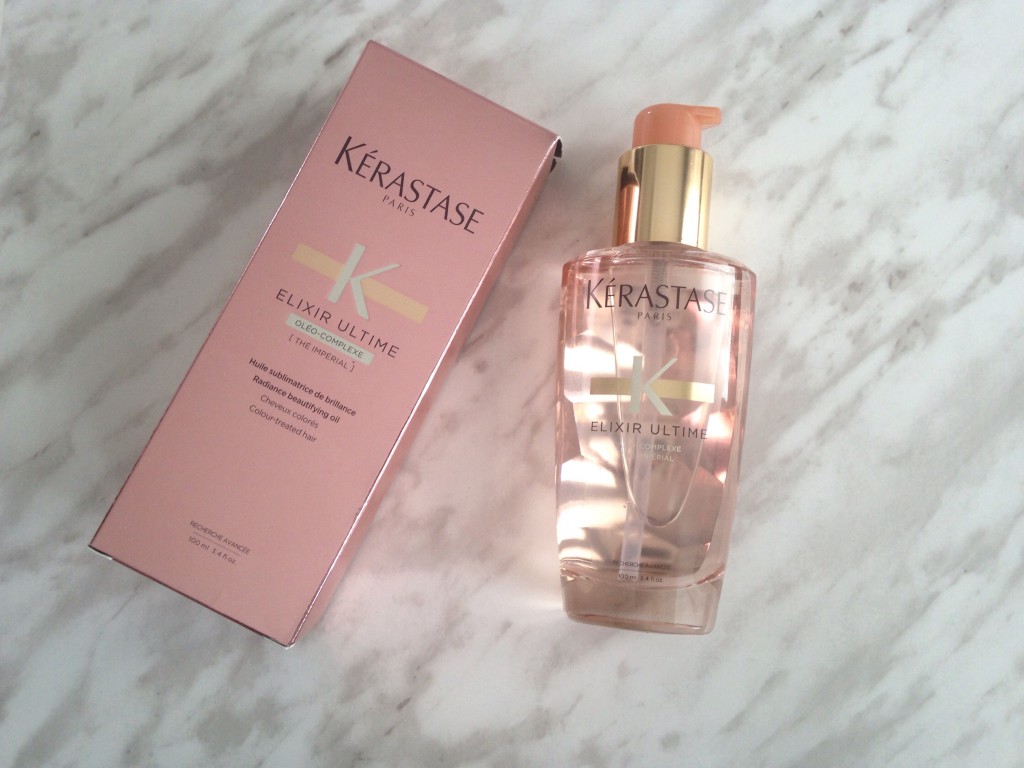 I used to apply leave-in hair oil weekly prior to washing my hair but as I started to have less and less time, my hair routine became even simpler. A little run down of what that consists of is, I wash my hair 2-3 times a week, use shampoo and conditioner and a nourishing oil for my ends. No hair oil has been as fragrant and lightweight as Kerastase's Elixir Ultime Imperial Tea. None.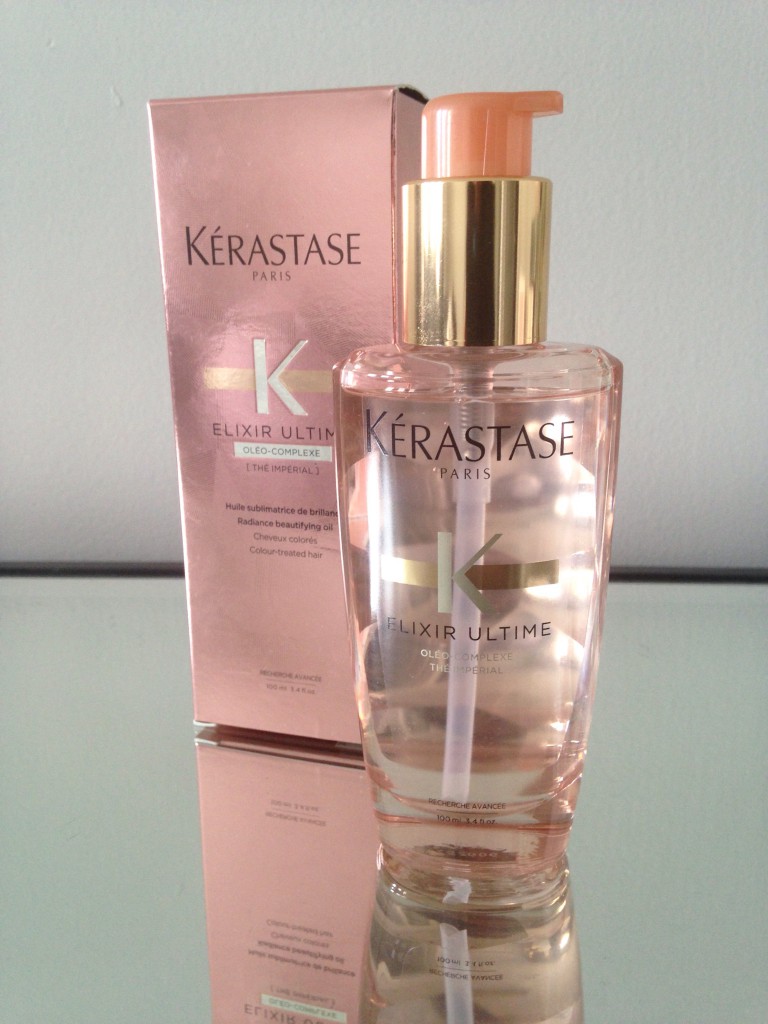 The Elixir Ultime is intended to be a beautifying treatment for coloured hair, and I do have a history of drastic hair colour changes in the past.
It comes packaged in this gorgeous pink glass bottle with Kerastase's gold accents. The diamond effect is just another eyecatching touch. I LOVE every detail, right down to the rosey pink packaging.The Elixir Ultime contains 100 mL of product and retails for $56.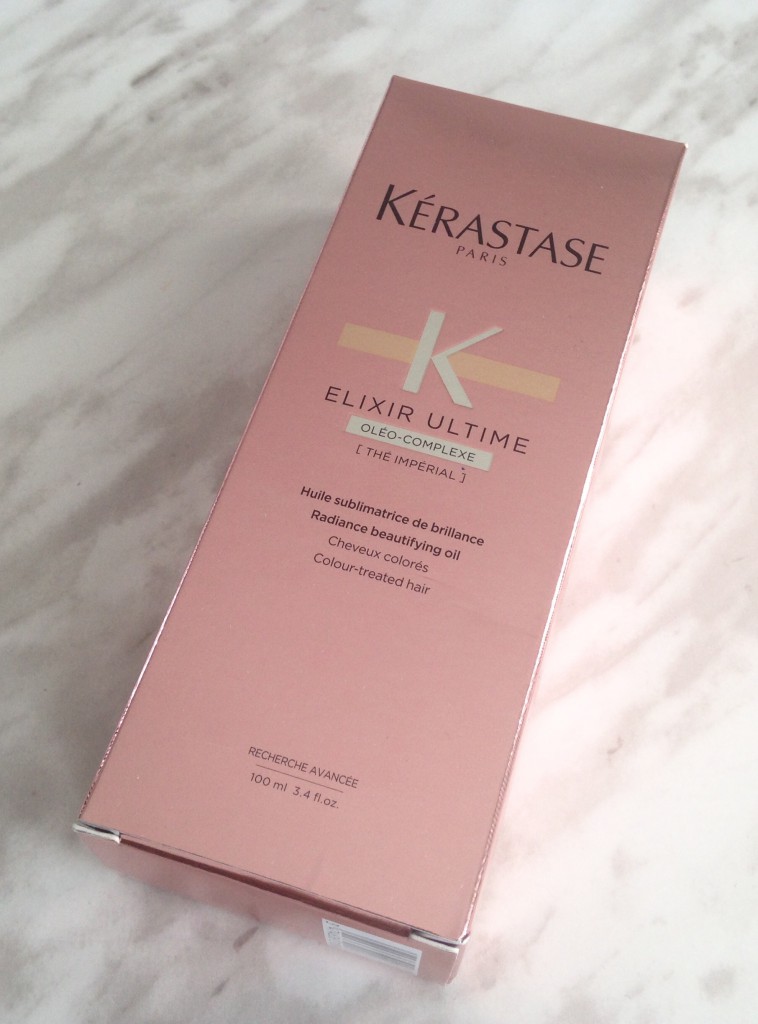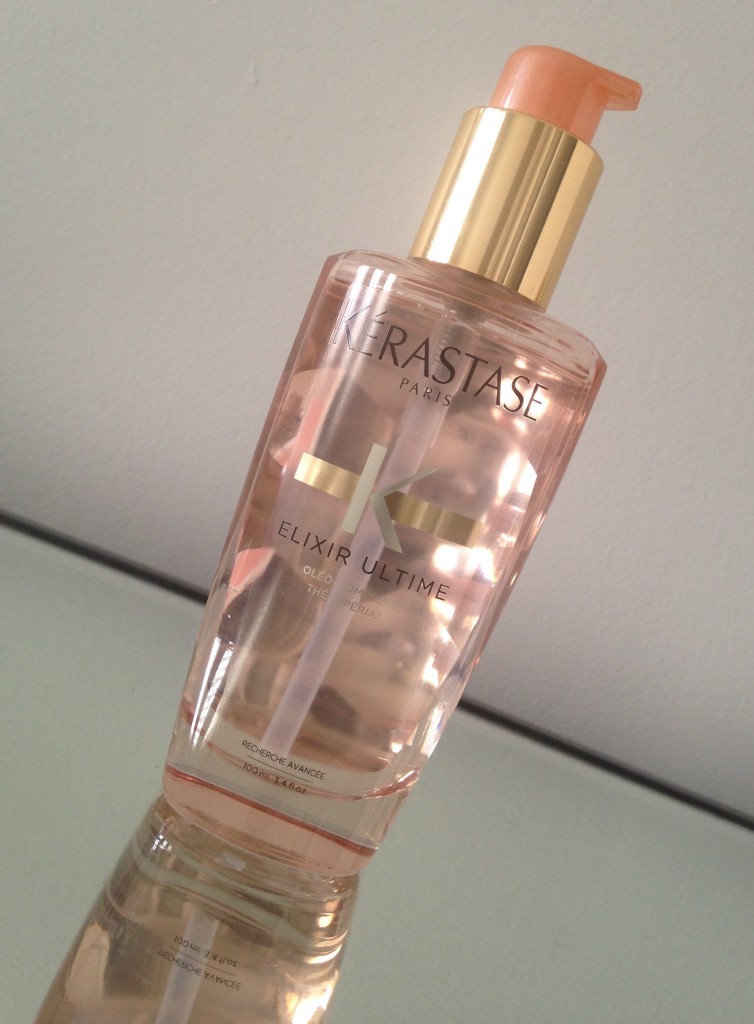 One thing I do not sacrifice is fragrance. Having lush, fragrant locks is as important to me as wearing perfume before I walk out the door.
The Elixir Oil can be used with wet, towel dried or dry hair. It can be used to nourish your hair, or to tame frizz, when applied to dry hair.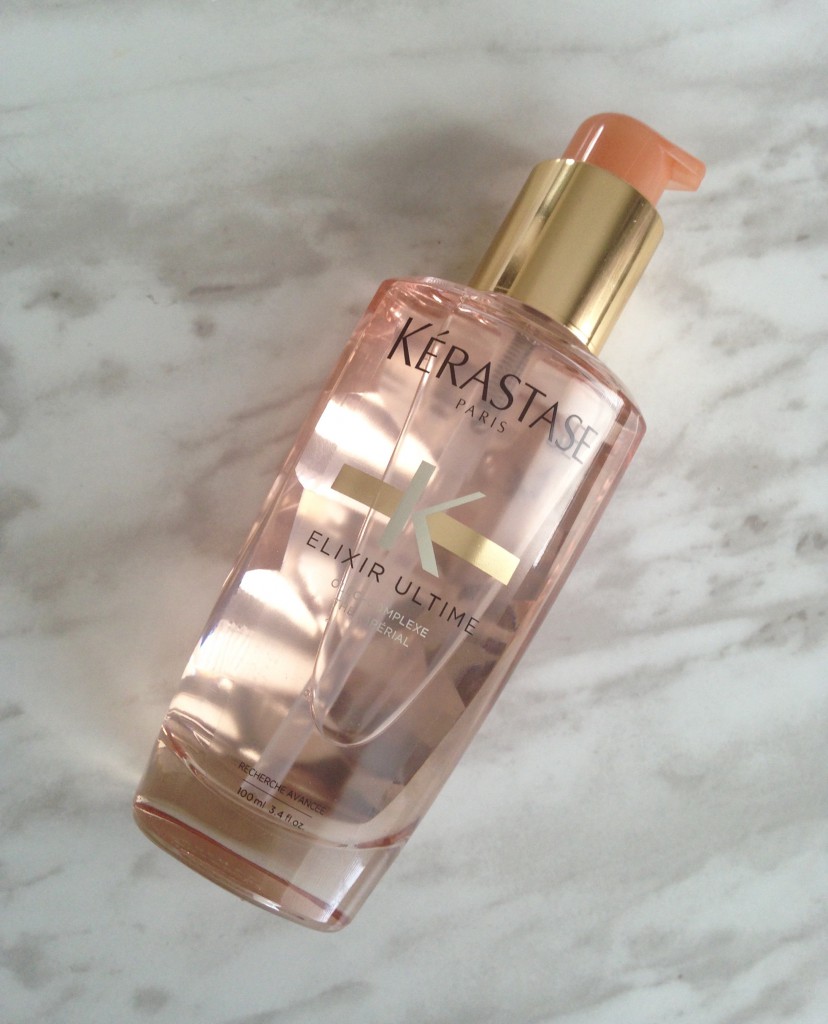 I have tried Kerastase's Hair Oil in all three ways and my preferred method is to use it after styling my hair (or right before styling it). I notice the most results when using it this way and love the floral scent that accompanies it.
For my down-my-back length hair, I find one full pump is plentiful. I work the product into my hair two inches away from the roots and all fly-aways and frizz are tamed and tucked away. All that's left is smooth, silky hair with a beautiful scent.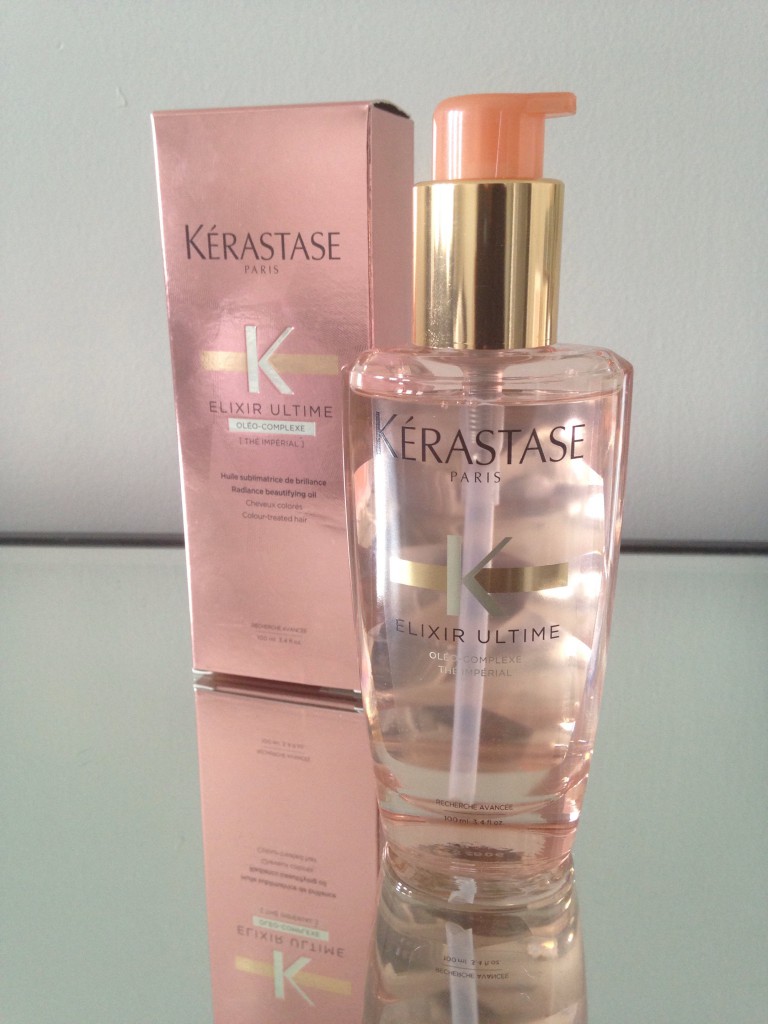 The Elixir Ultime uses technology called the 'OLEO-COMPLEXE', which combines 4 oils together. They are Argan, Camellia, Maize Sprouts and Pracaxi oil. Together all these oils work to strengthen, add shine, nourish and leave behind soft locks. As its name mentions, it also contains Imperial white tea, which helps to keep the hair glossy and radiant, which is visible instantly.
Although, it is slightly on the pricier end, it's immediate results and amazing fragrance will definitely have me re-purchasing. A little does go a long way, so it will last you a while, if you're justifying the $56 price point. It really has become a staple product for me now. 🙂
You can checkout the full Ultime Elixir collection, as well as others on kerastase.ca and use the Salon locator to find the closest salon which it can be purchased from. 🙂
Aishwarya