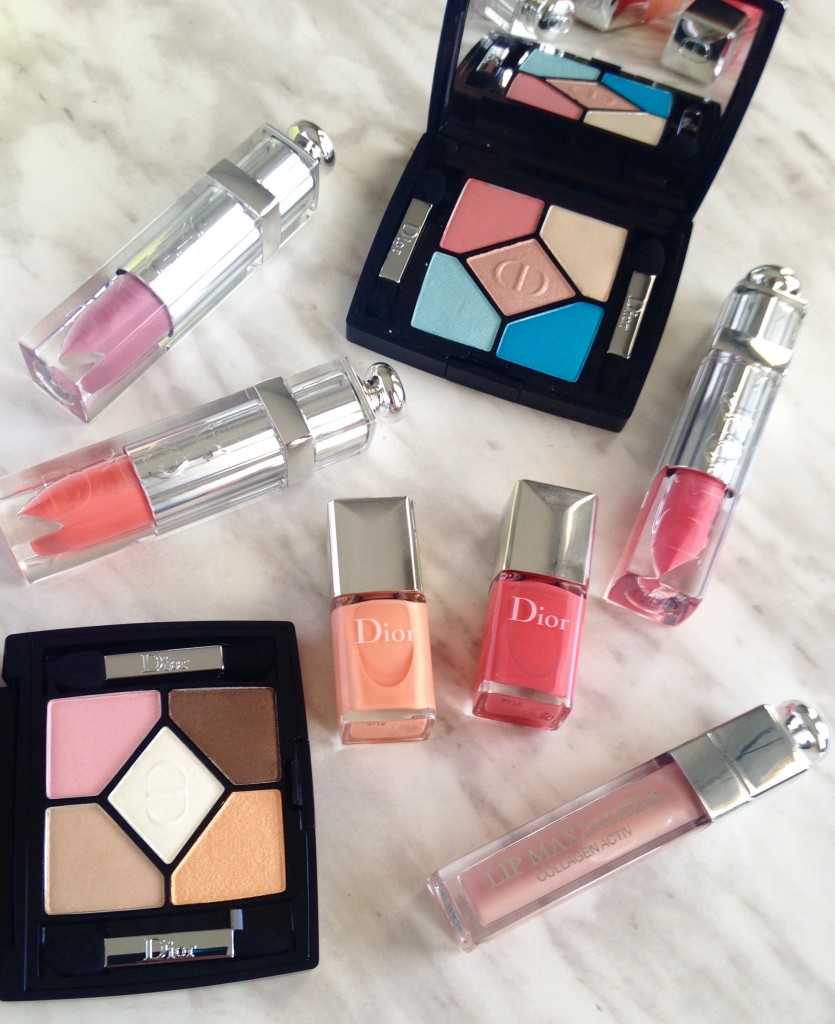 The Dior Milky Dots Summer 2016 Collection brings together all shades reminiscent of Summer. Whether clear blue skies, deep blue waters and sandy beaches, its present in the collection someway or the other.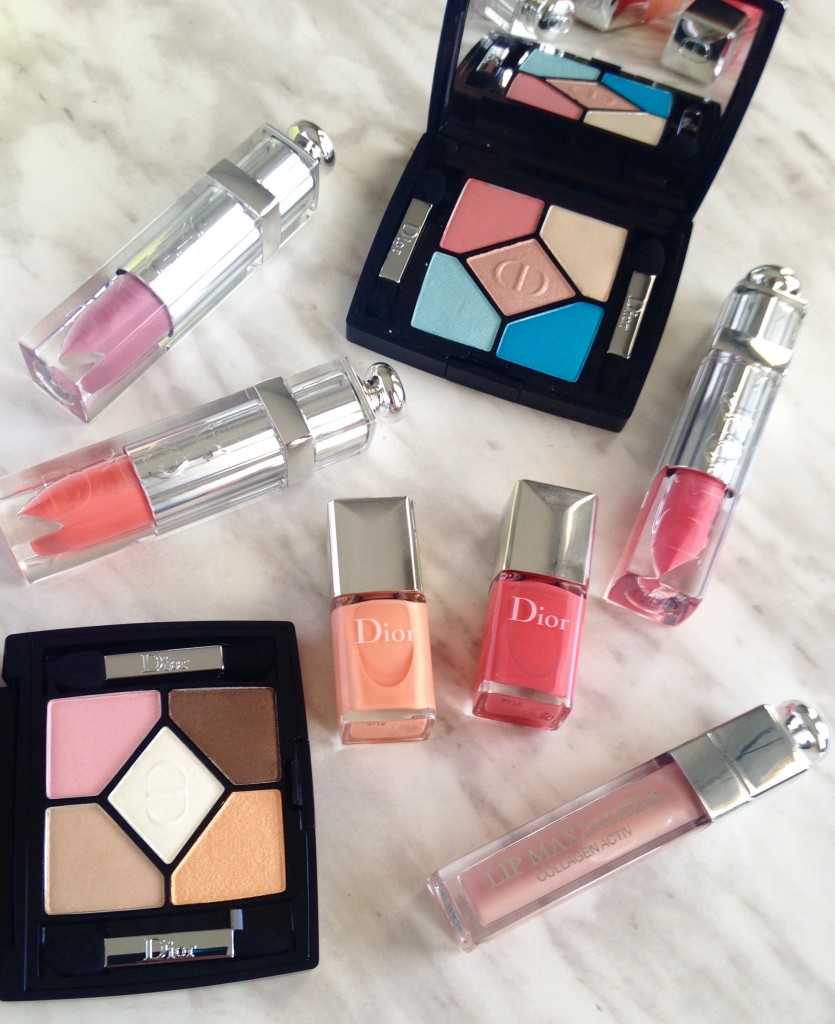 The collection features milky lip shades, products to give you a sun kissed glow and vibrant Summer hues. The secondary packaging on the Milky Dots Collection is done in a reflective navy blue and silver polka dot pattern.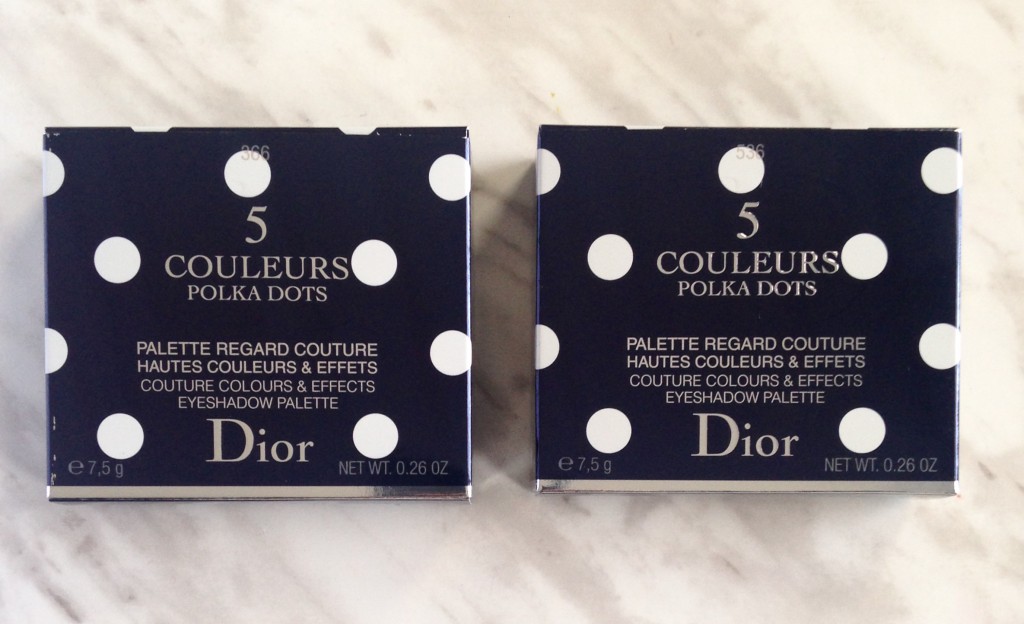 Starting with the Dior 5 Couleurs Polka Dots, which are available in 2 palettes: Bain de Mer and Escapade. Both these palettes feature 5 shadows and two dual ended applicators. It also houses a generous size mirror, convenient for your purse. Both palettes have a neutral shade in the center which are encircled by 4 warm and cool toned shades.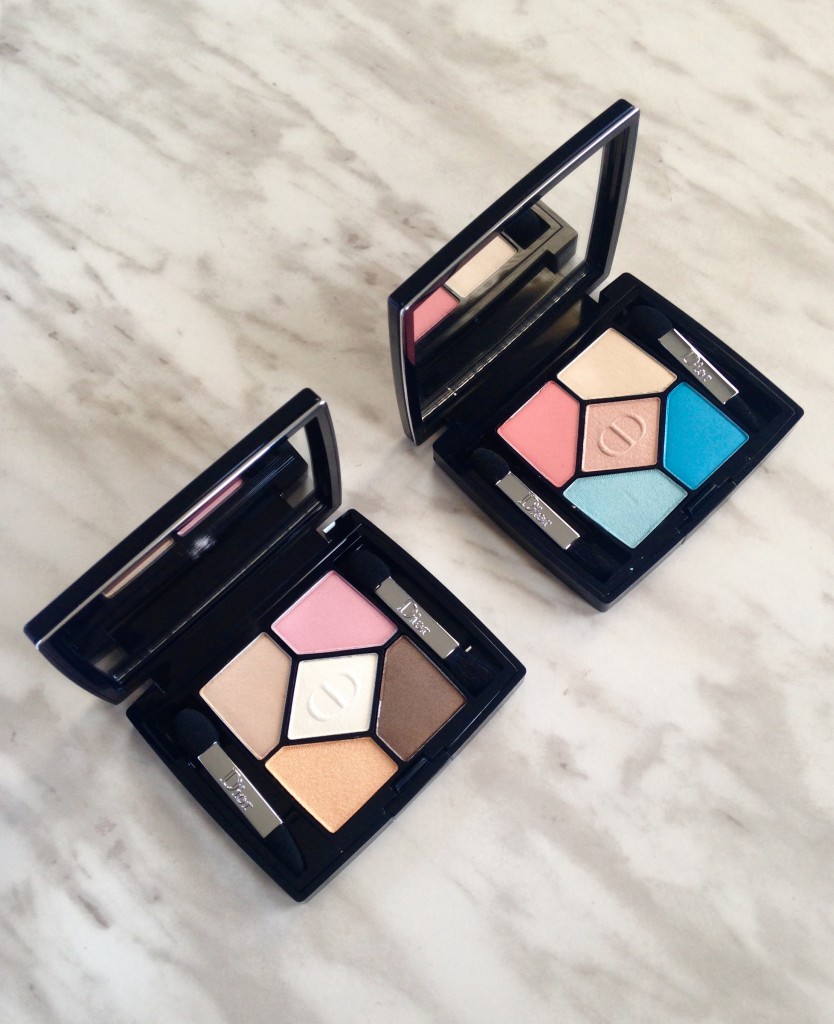 Dior 5 Couleurs Polka Dots Eyeshadow Palette in 536 Escapade is the more neutral and my most used palette out of the two, as I am all about warm and neutral shades. While the 366 Bain de Mer, is a much more fun and vibrant palette.
Bain de Mer: Nude brown, Icy blue, Coral, Rosy ochre and an Turquoise.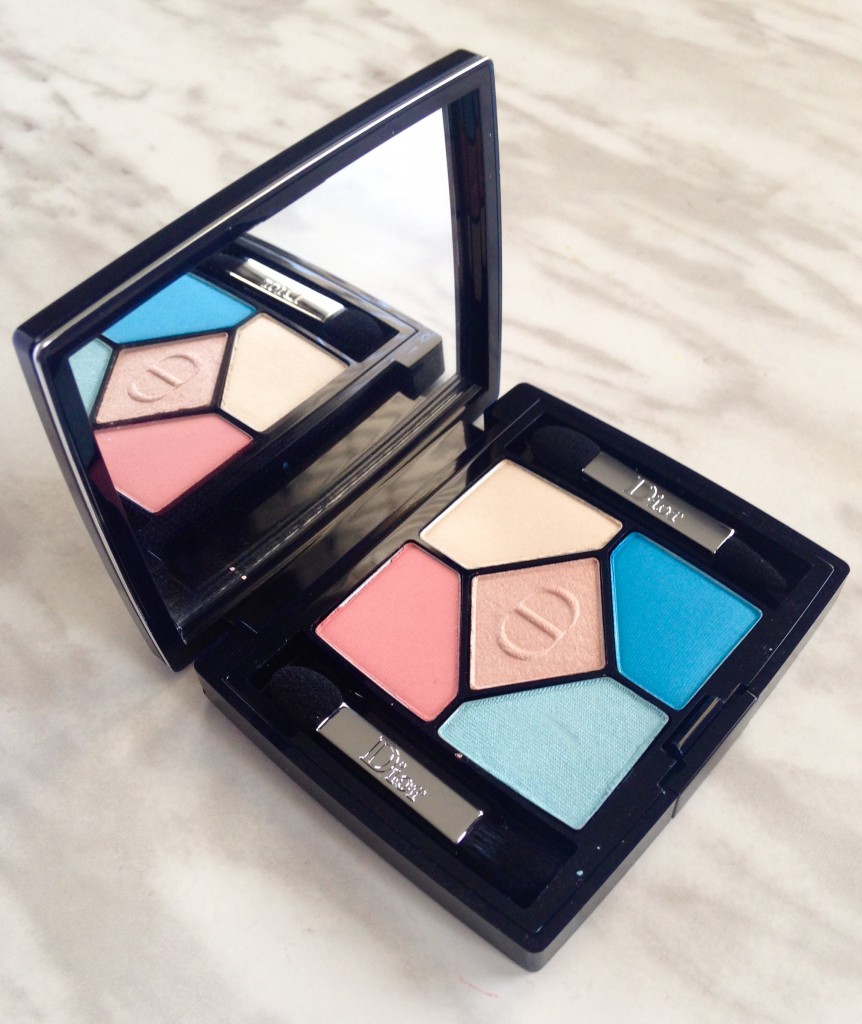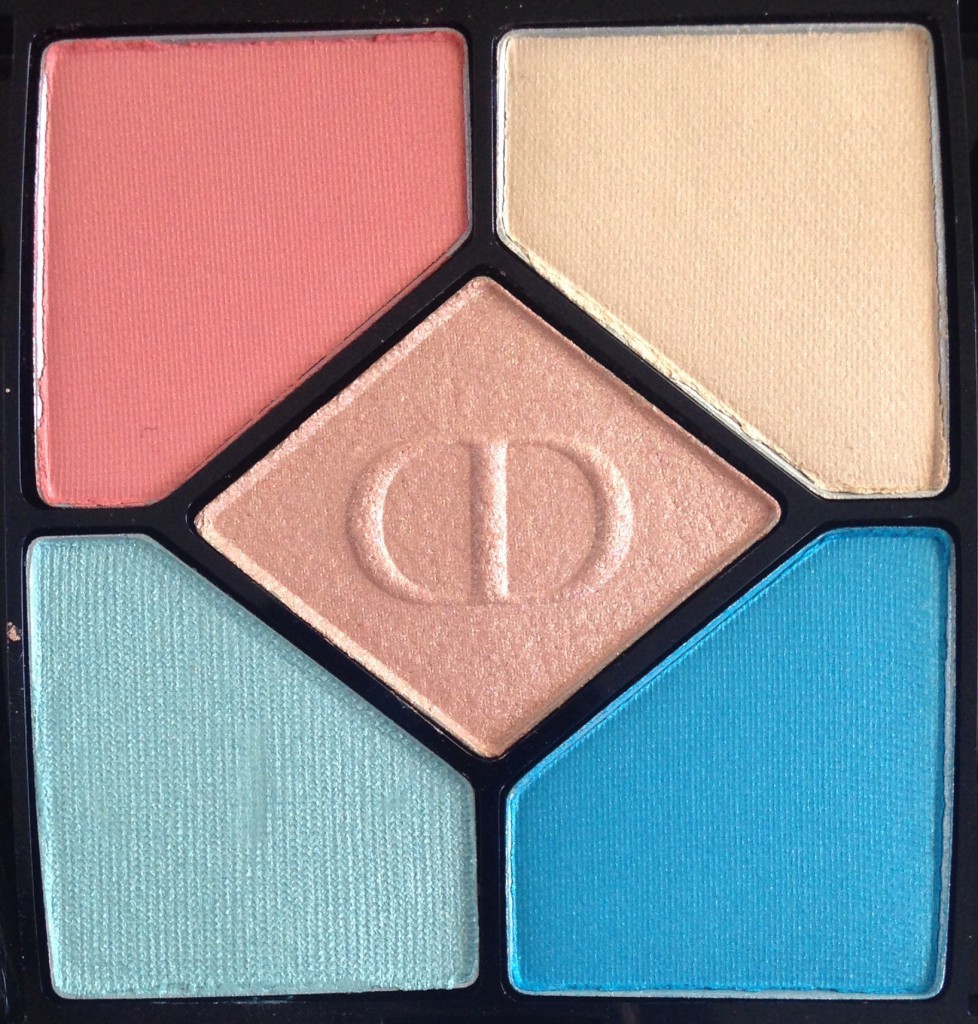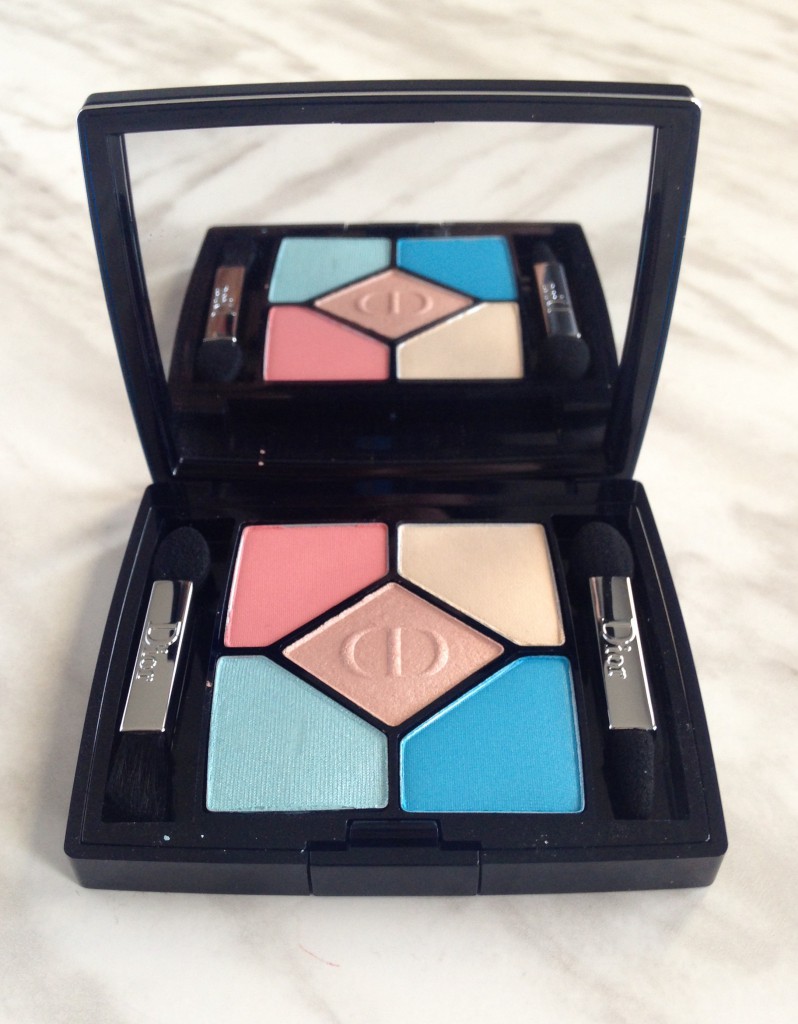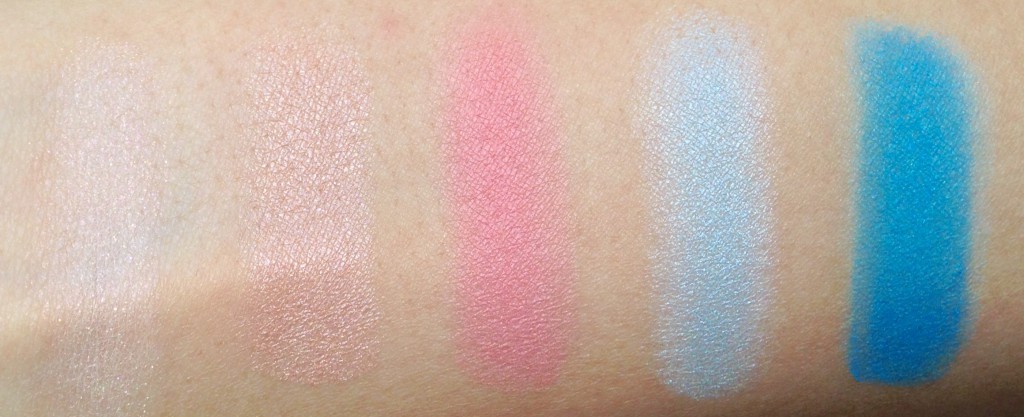 Direct Light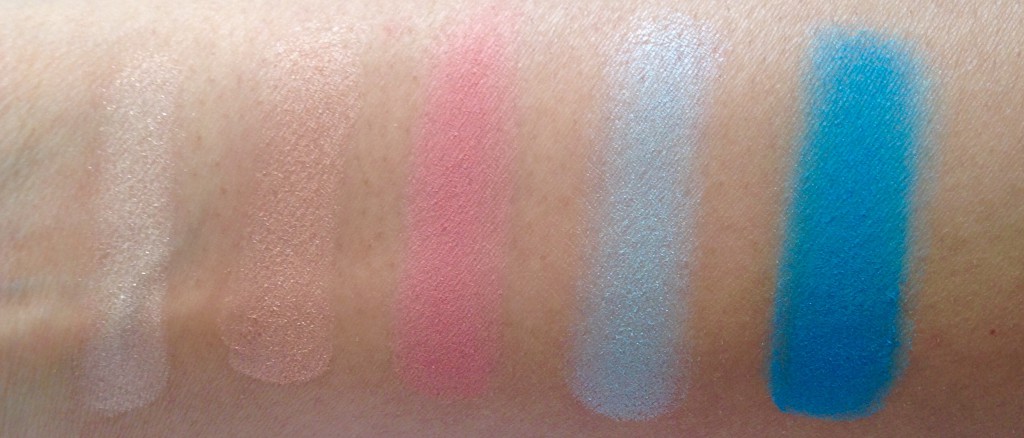 Natural Light
Escapade: Melon, Bronze, Fresh pink, Sand and Off White.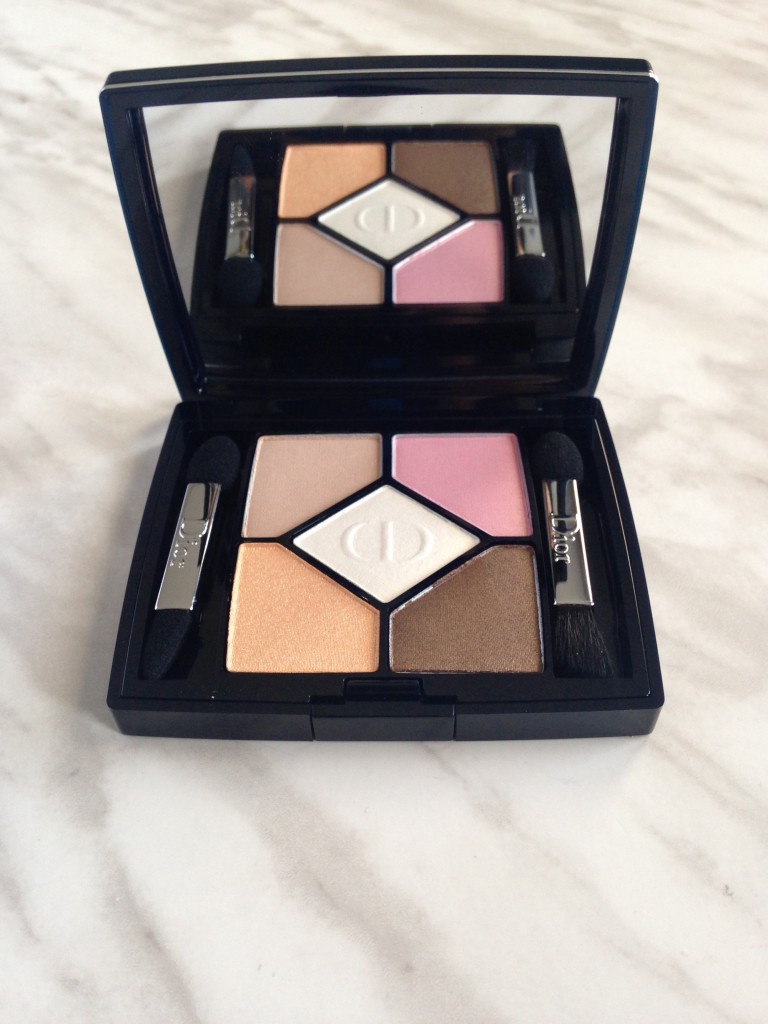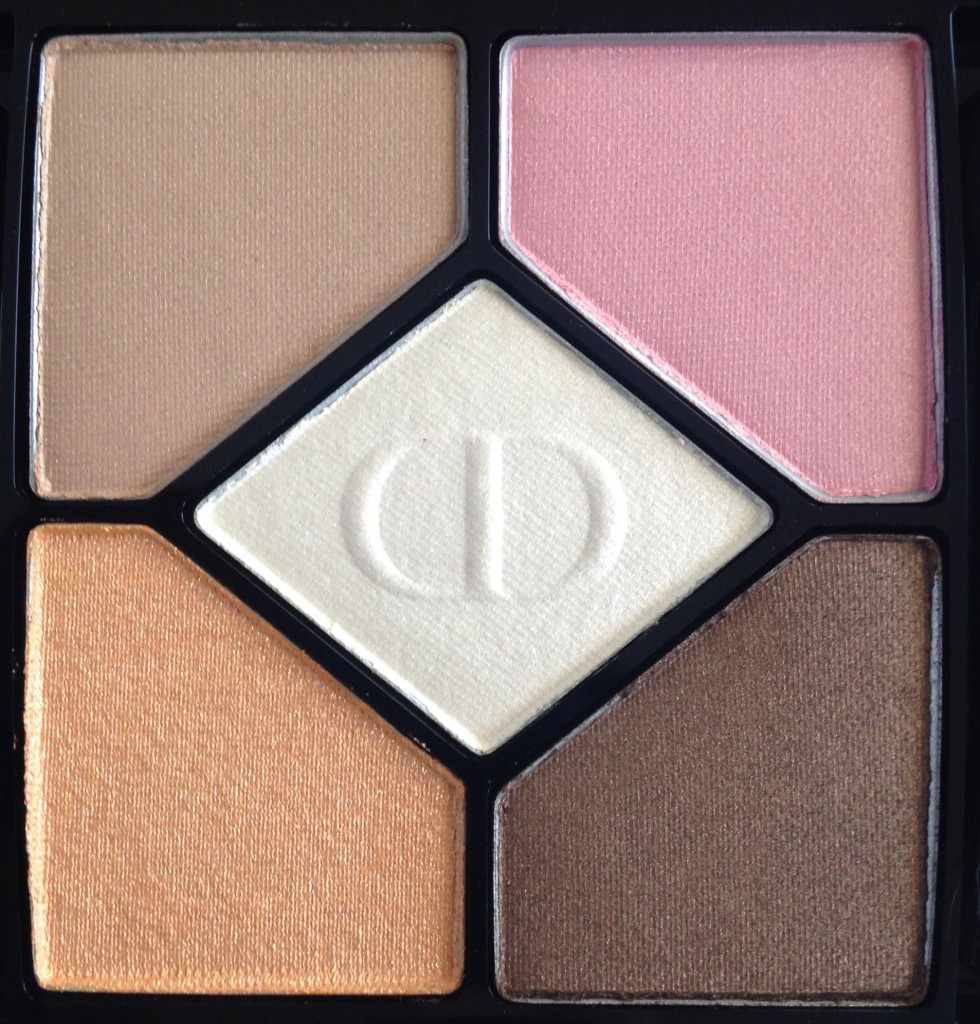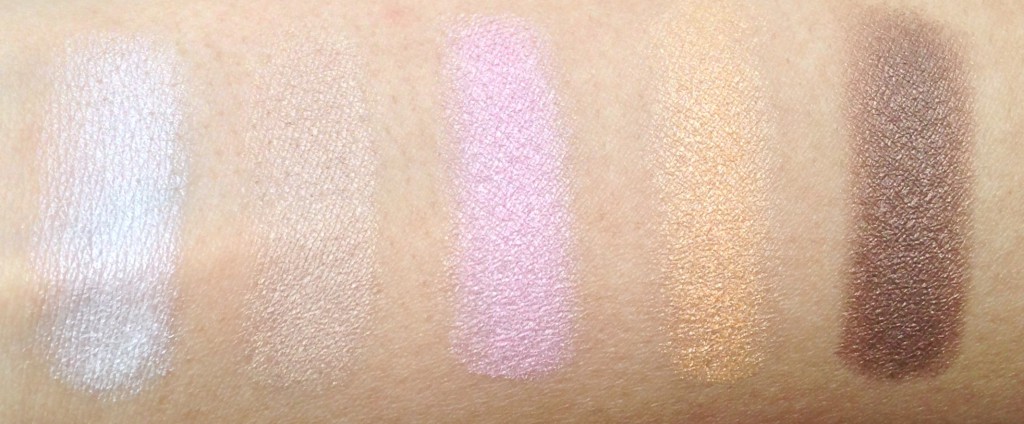 Direct Light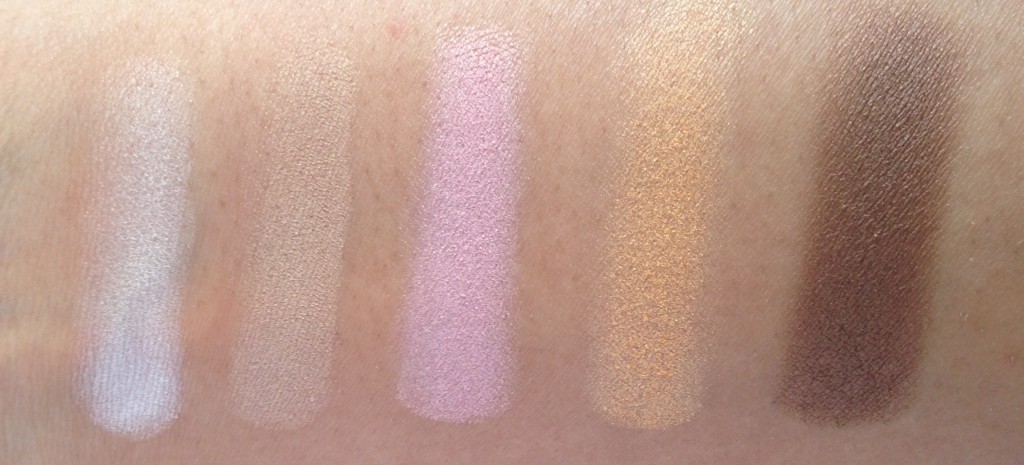 Natural Light
The shades vary from matte, satin and shimmer finishes. Dior's rich formula allows it to apply oh-so smoothly with practically zero fallout. It has a good amount of pigmentation, which can easily be built up. The turquoise eyeshadow is by far the smoothest, most pigmented, finely milled shadow I have ever tried.
I really like the warmer neutral shades from both palettes as it allows you to create endless looks. I am obsessed with the champagne, bronze and rose gold shades.
If you're creating a bolder eye look, use the bottom two shades. Using an eye primer ensures that the shadows won't crease and give you 10+ hours of wear. 5 Couleurs Polka Dots retails for $73 each.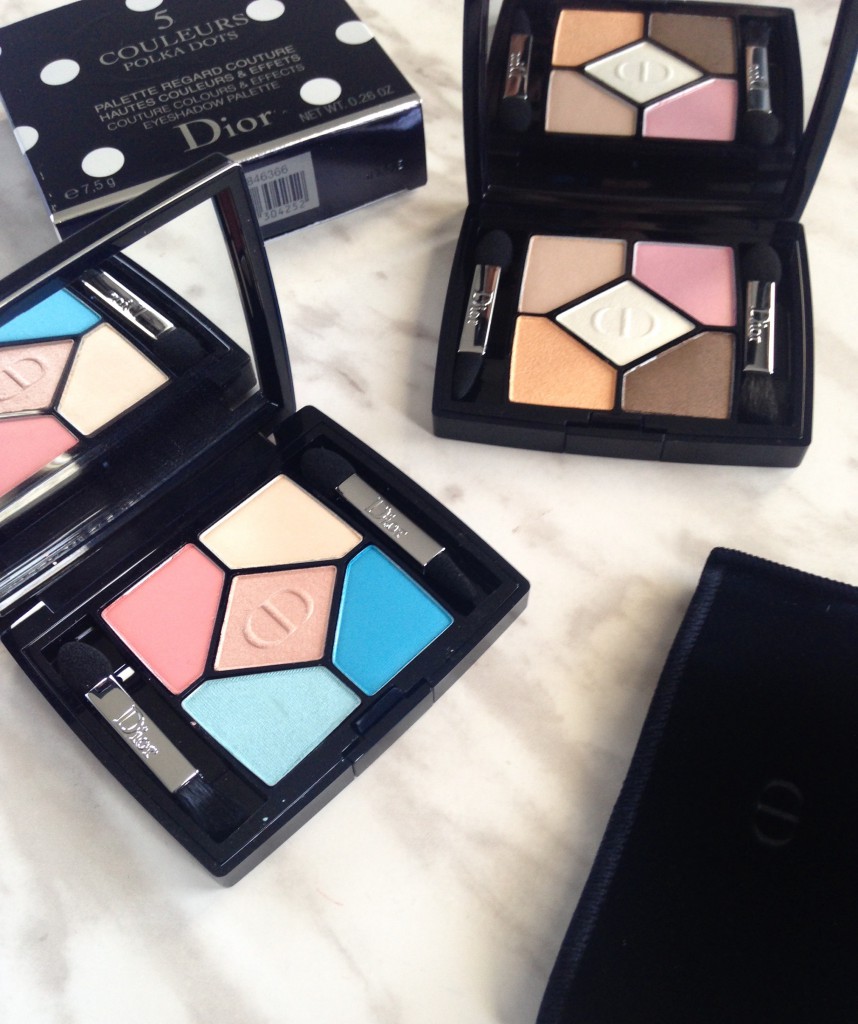 Next is definitely my favourite part of the collection, which are the Dior Milky Tints. Available in four shades, Milky Pastel, Milky Plum, Milky Peach and Milky Pop.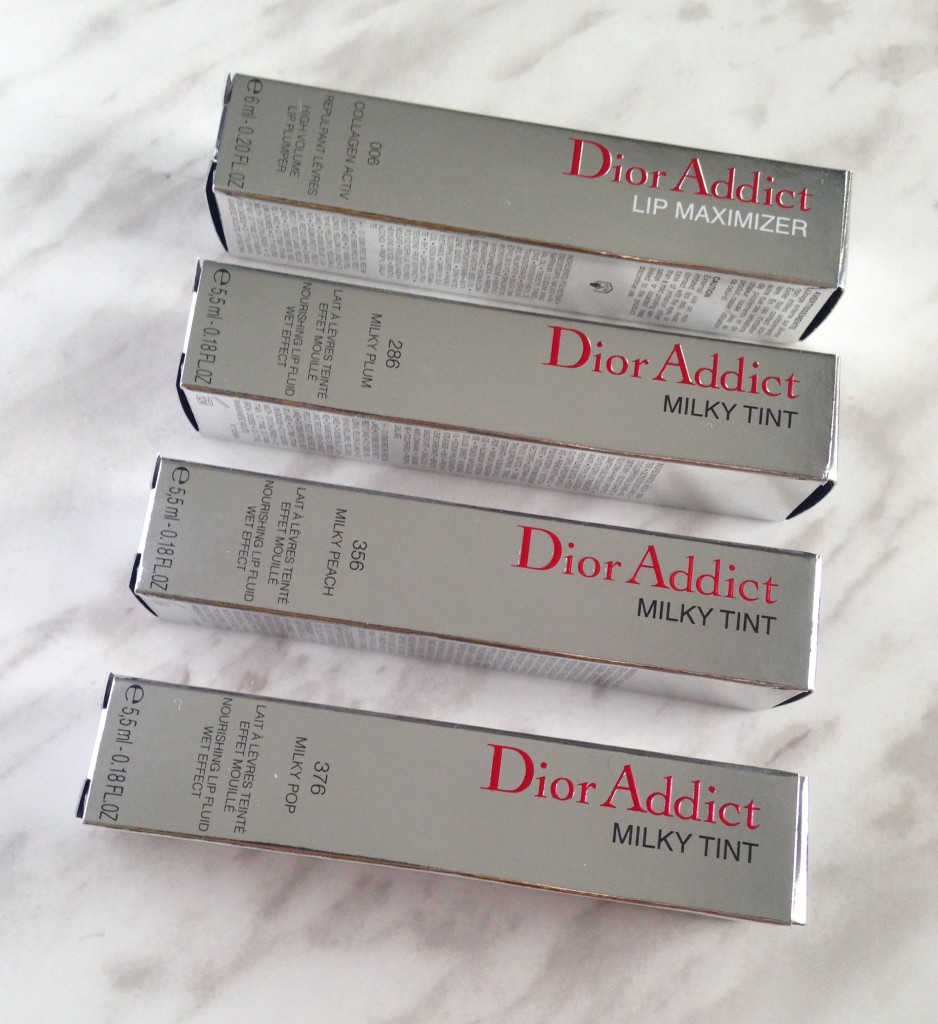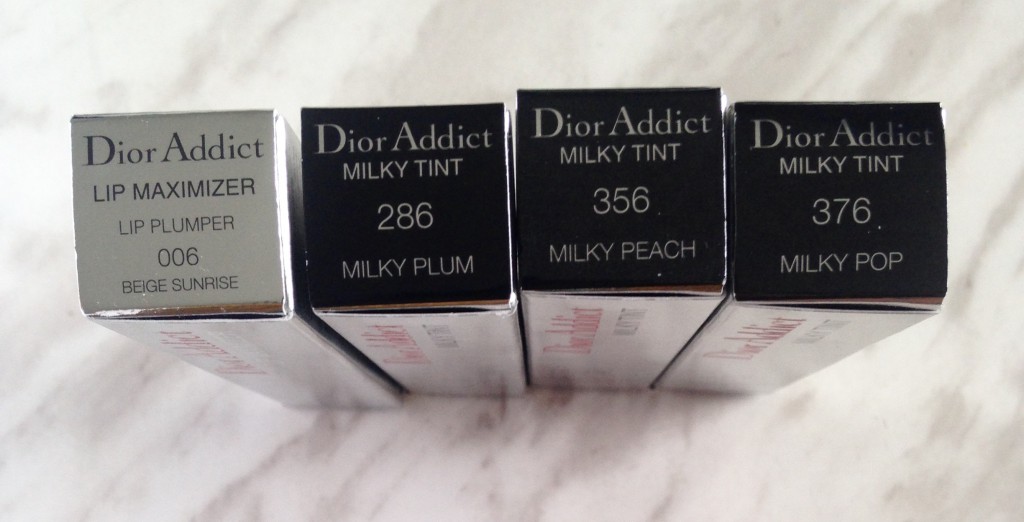 Milky Plum is a pastel lilac shade, Milky Peach is a coral shade.
These are definitely luxe glosses, packaged in clear tubes with silver accented handles. The foam applicator has a wider base and narrow tip which allows for an easy application.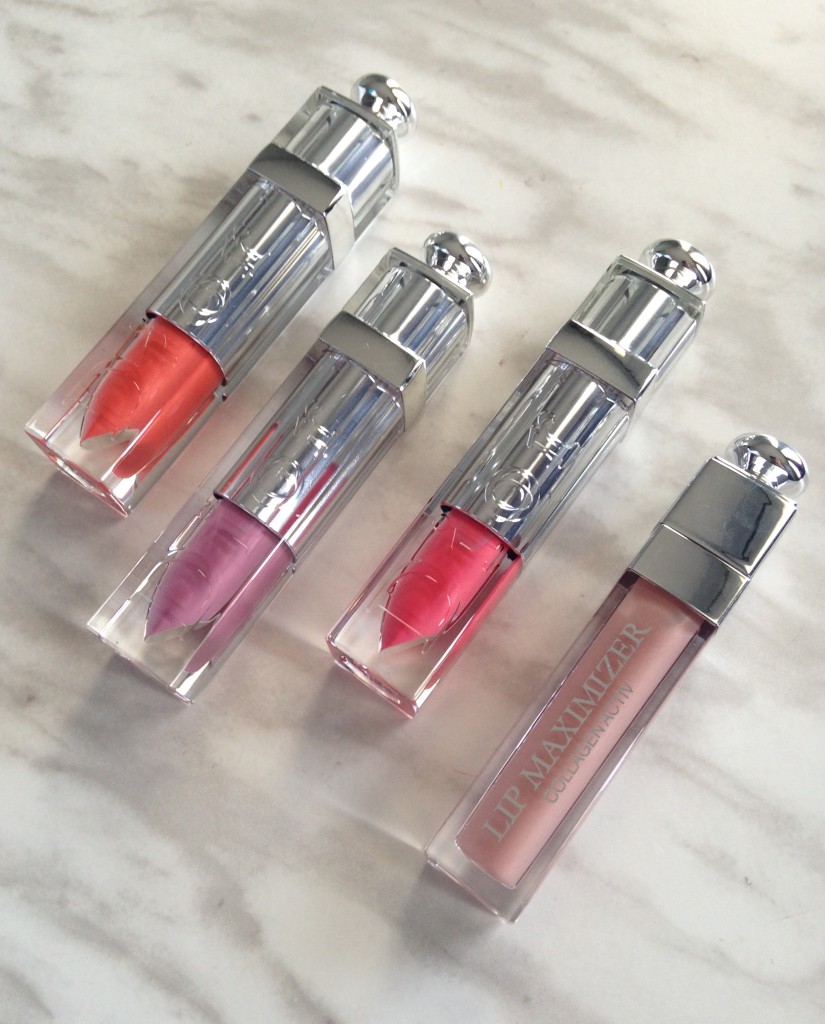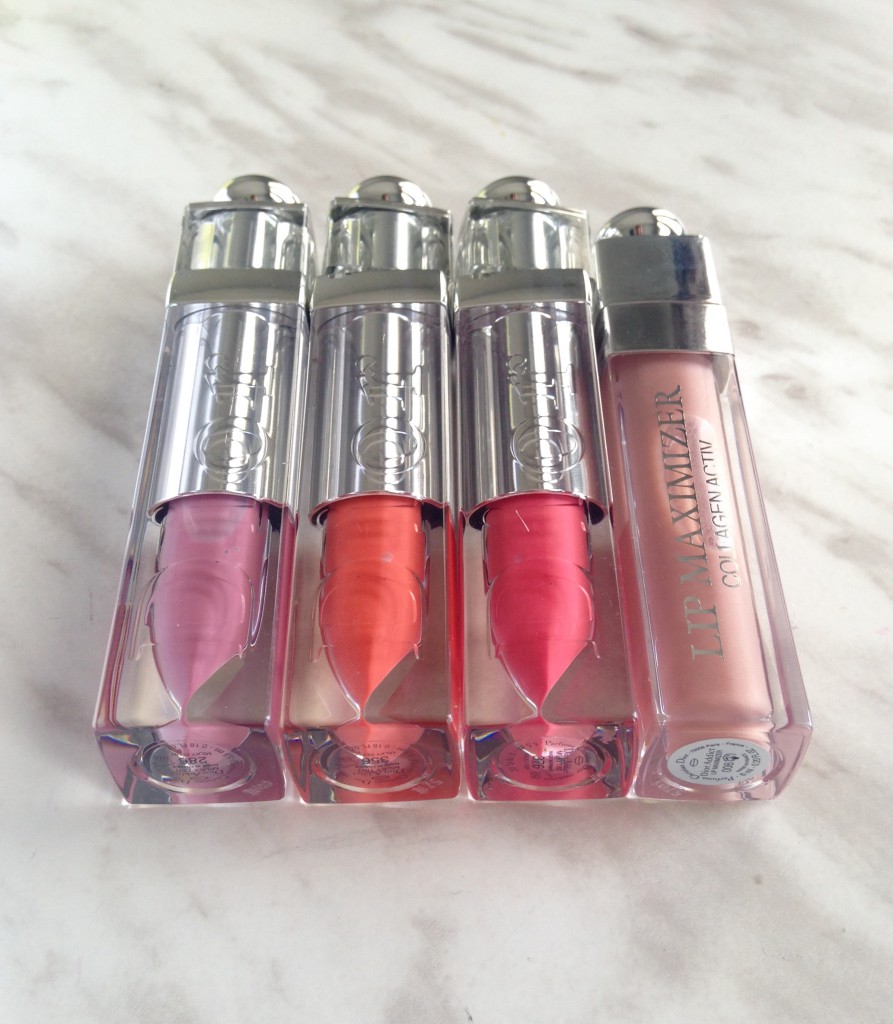 The Milky Tints have a lightweight formula that is extremely hydrating. One application provides a sheer wash of colour with a gloss finish. As time passes, the gloss wears away and appears as a lip stain. They are your go-to when wearing no-makeup, makeup looks. Milky Tints retail for $43 each.
The Dior Addict Lip Maximizer is going to be your next best friend, if you love lip plumpers. That's because it plumps up your pout without the stinging sensation that most plumpers cause. The Dior Addict Lip Maximizer gives a faint nude wash of colour to the lips, which is absolutely gorgeous! It has the slightest hint of shimmer.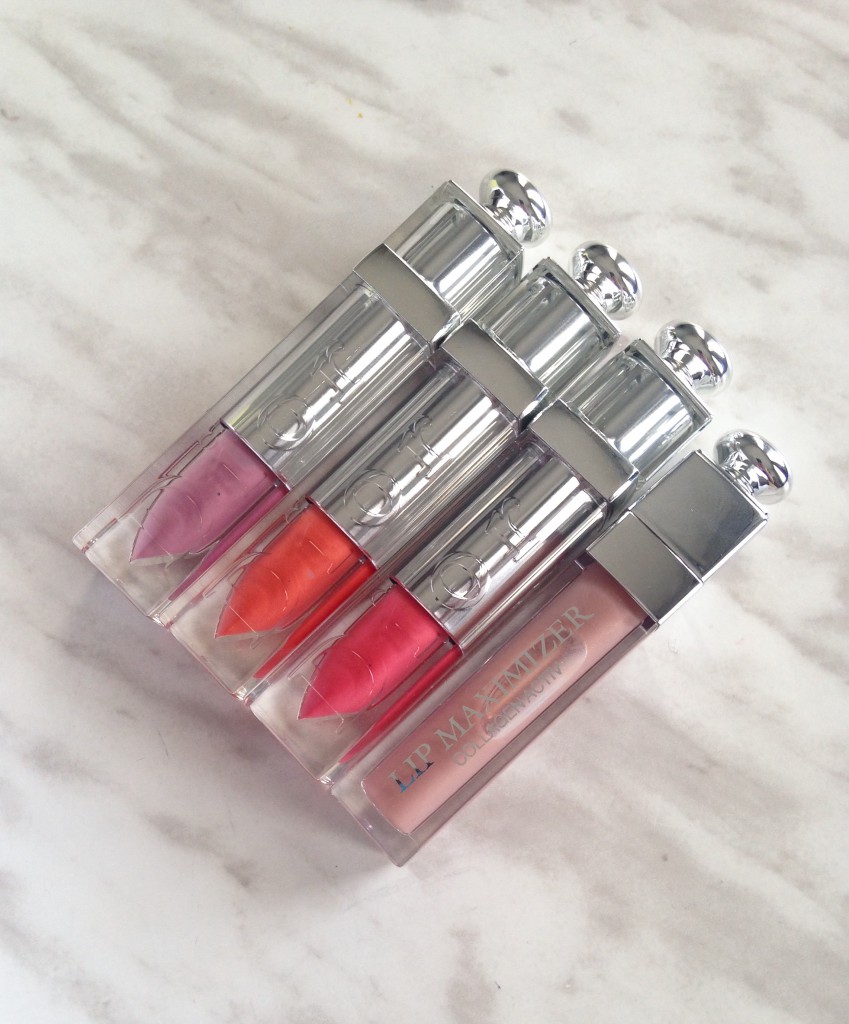 Although a gloss it doesn't have that tacky consistency and it also acts as a lip moisturizer for all day hydration. The Dior Addict Lip Maximizer in 006 Beige Sunrise retails for $41.
Lastly, the Dior Vernis Polka Dots Manicure Kit will bring out everyone's creative side. Available in 001 Pastilles – milk, blue, 002 Confettis – mango, coral and 003 Plumetis – pale pink, lilac. I tried out the Confettis kit.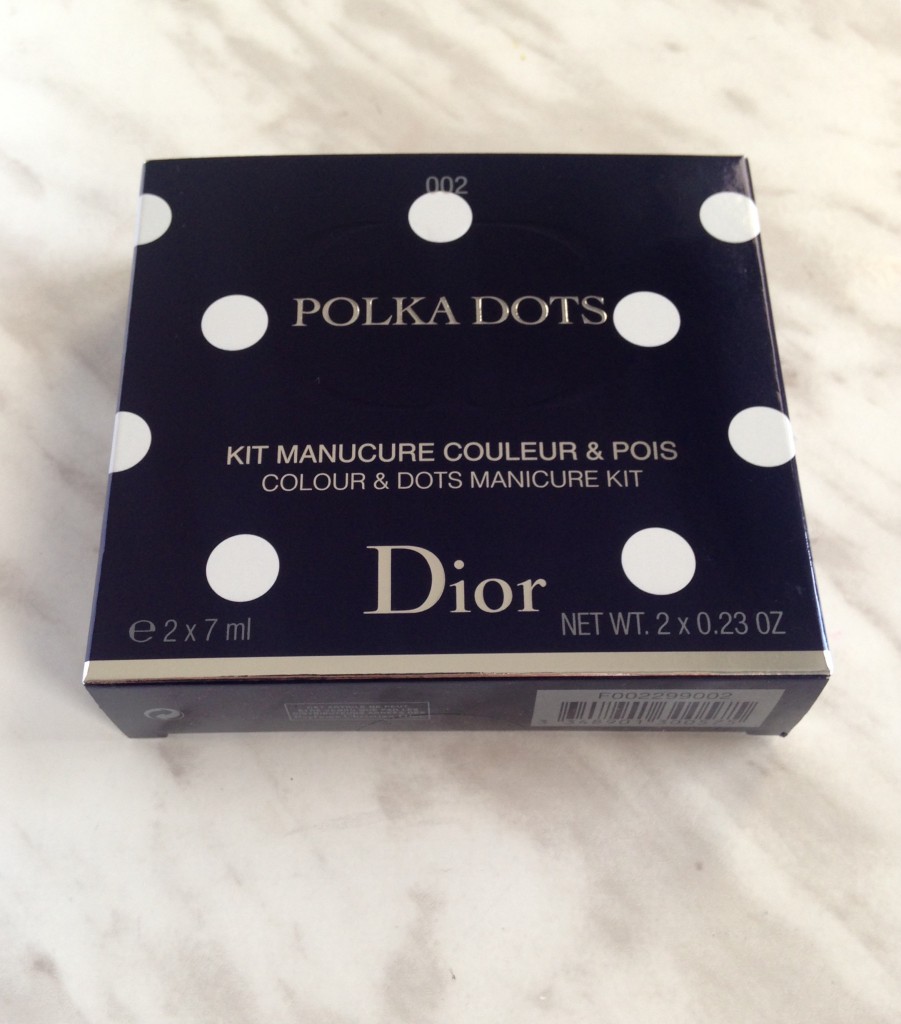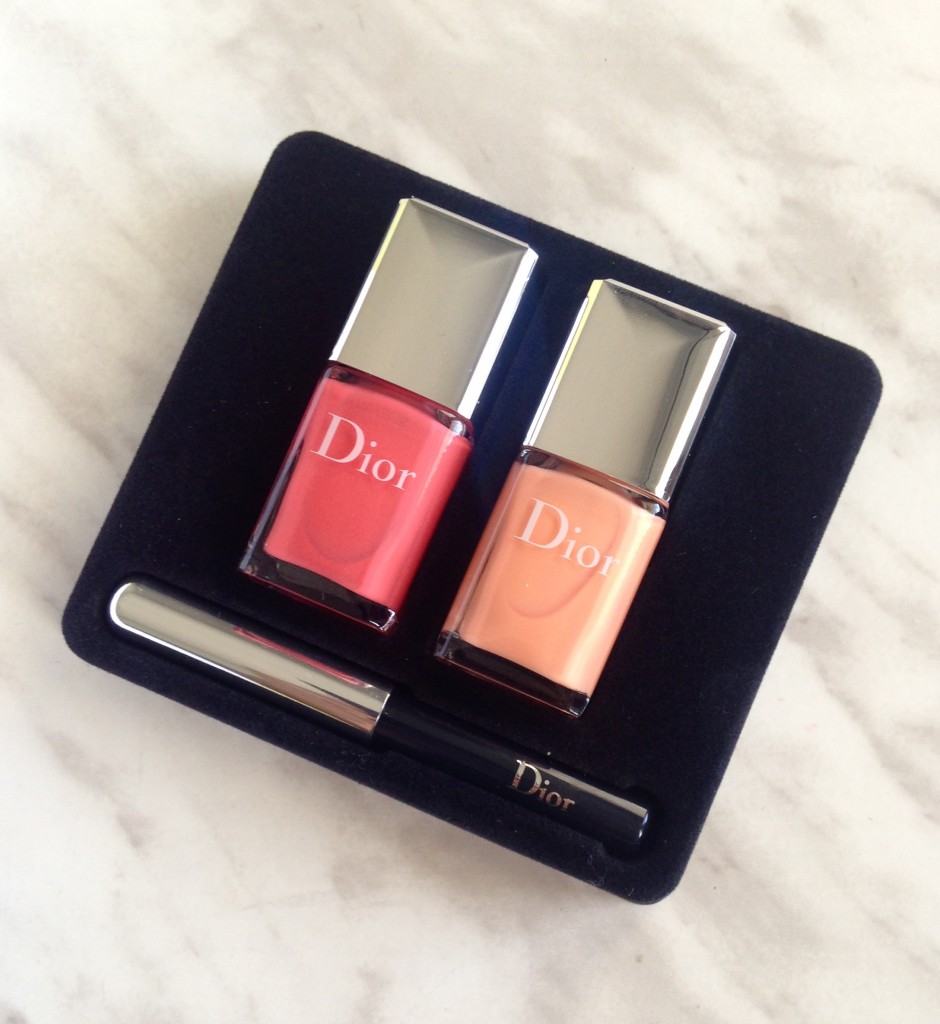 The manicure kit includes 2 polishes, a dotting tool and an instruction card. These polishes are smaller than a regular sized polish but its wide bristle brush is everything! It seamlessly covers more at once.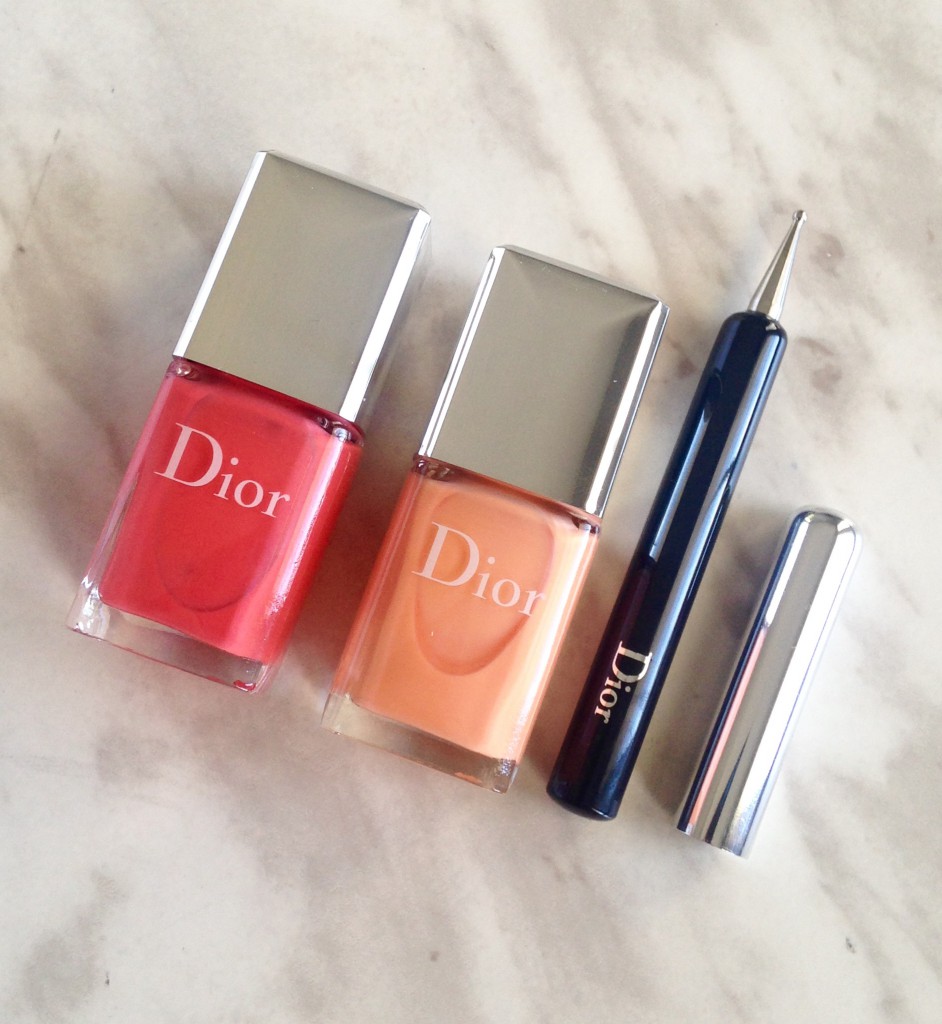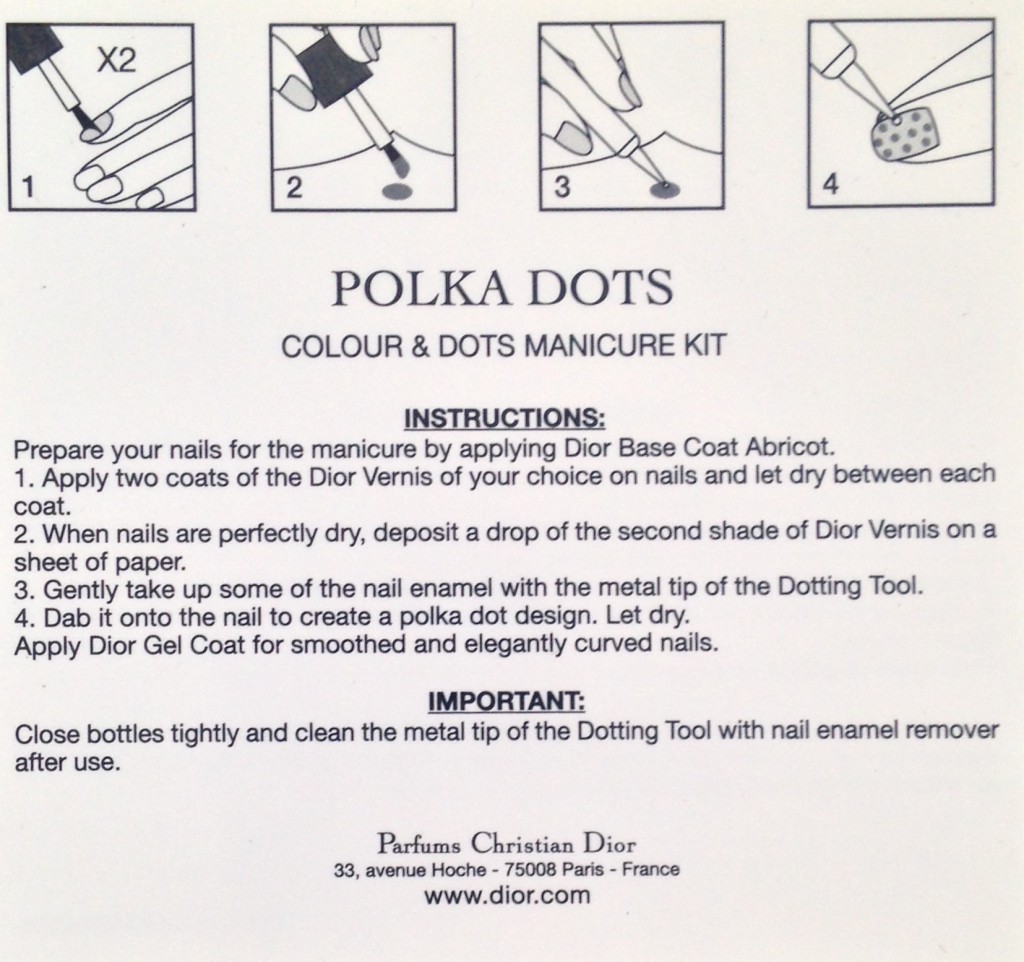 Simply apply your choice of polish from the two as a base. Then use the dotting tool to pick up a small amount of the other polish and dot away! Whether you're creating an accent nail or dotting all your fingers, this retro look is extremely Summer appropriate! The Dior Vernis Polka Dots Manicure Kit retails for $38.
The Dior Milky Dots Summer 2016 Collection, embodies all things Summer through its shade selection. Milky Dots can be purchased from Dior counters, stores, online and Sephora.
Aishwarya