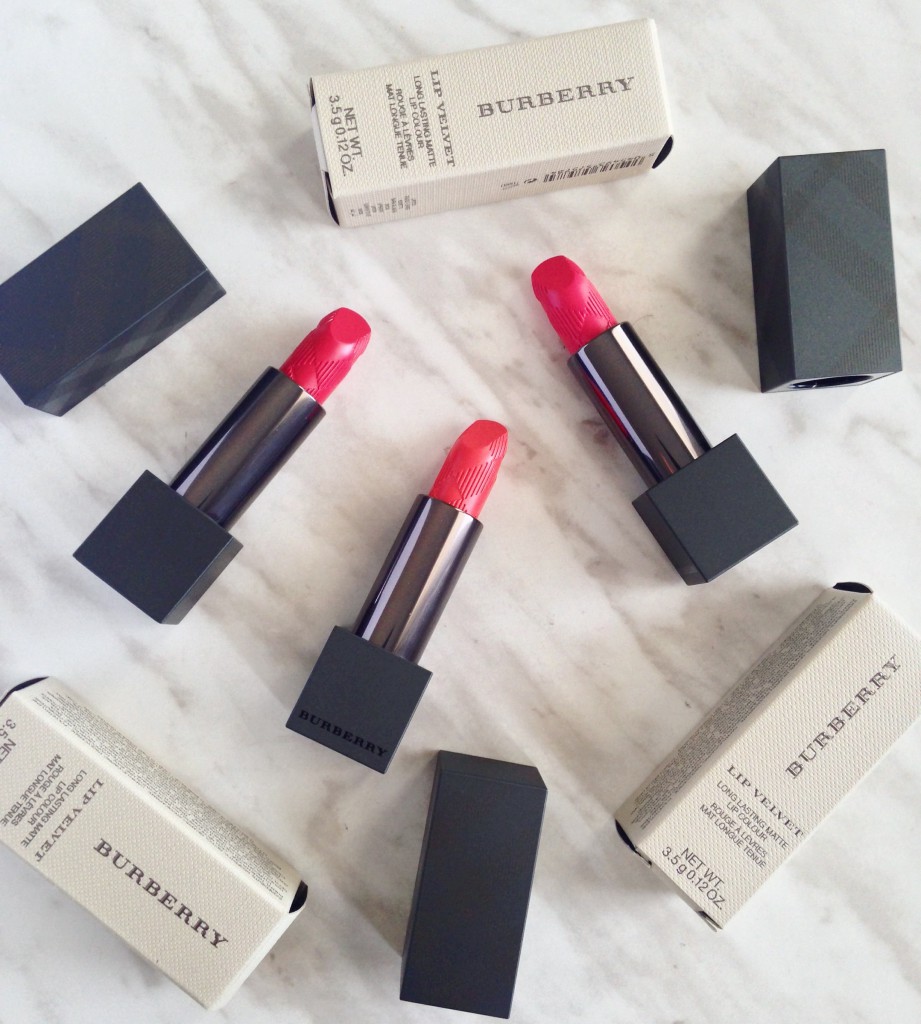 I have been crushing over these floral Lip Velvets from the Burberry London With Love Collection. Burberry's collections are always exciting because their colour selections are always spot on. Not to forget the luxe quality of their products.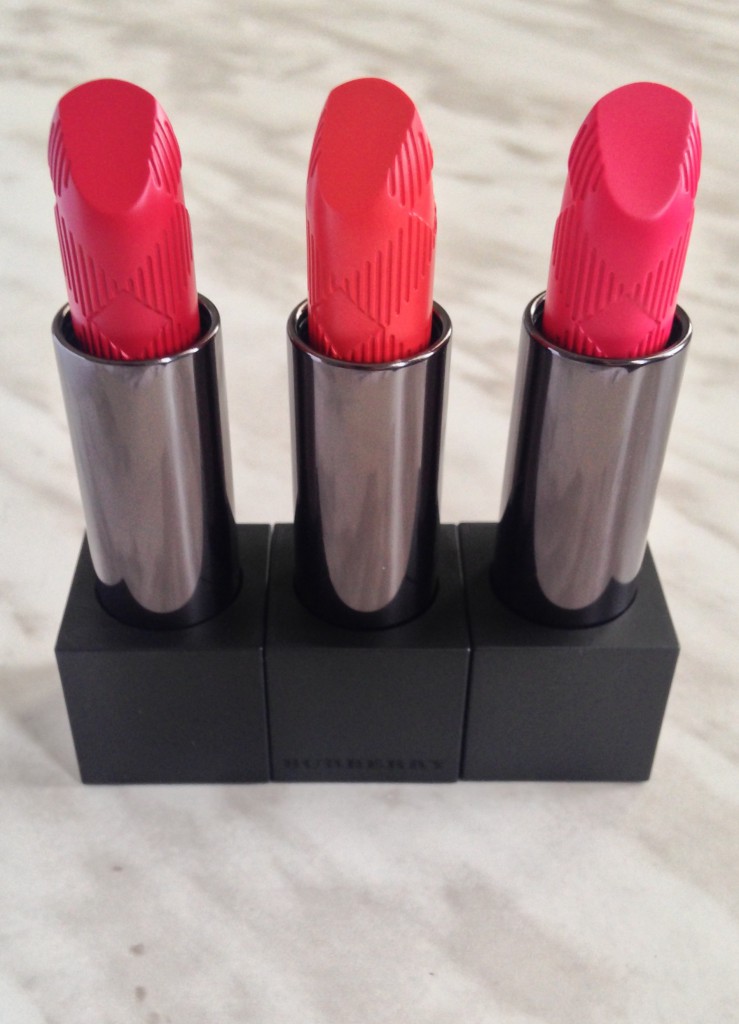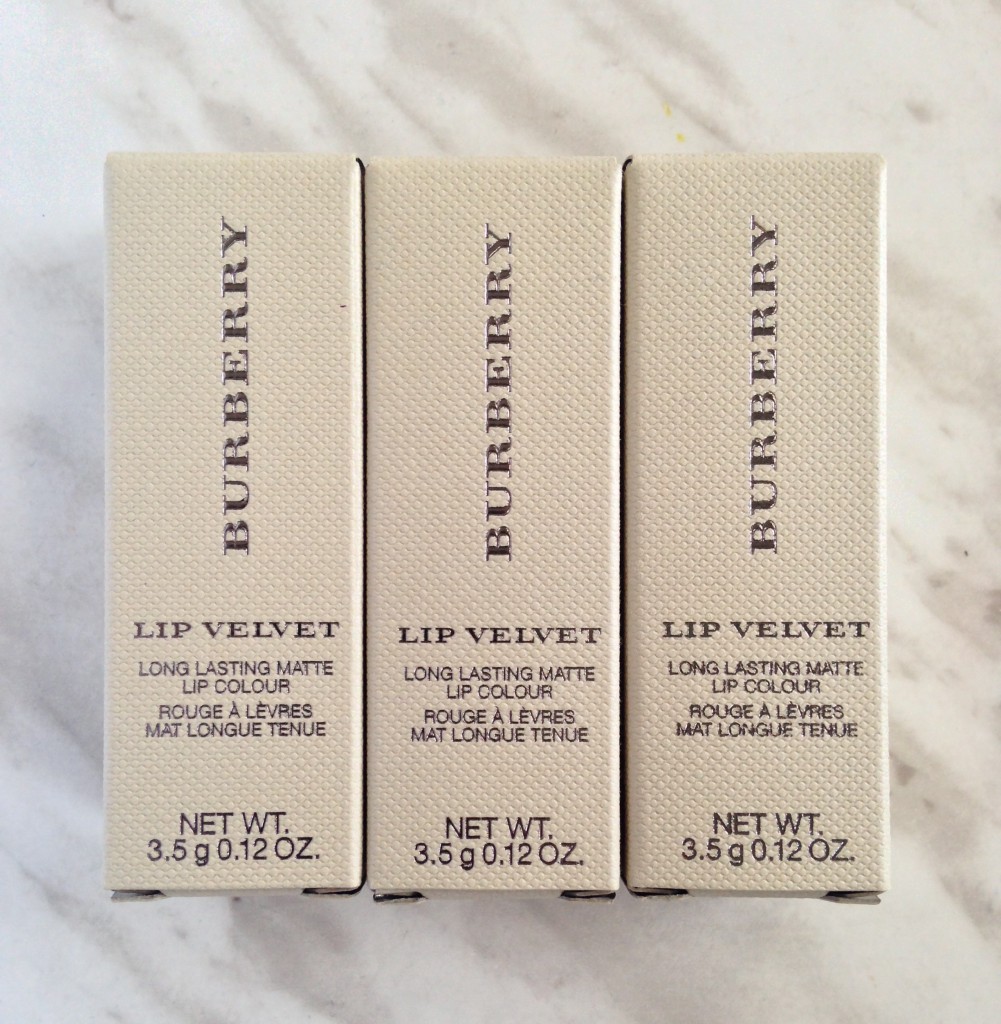 These three Lip Velvet Lipsticks remind me so much of a lush floral arrangement. Red, pink and coral shades are perfect for a Summer collection as well as one that is called "London With Love".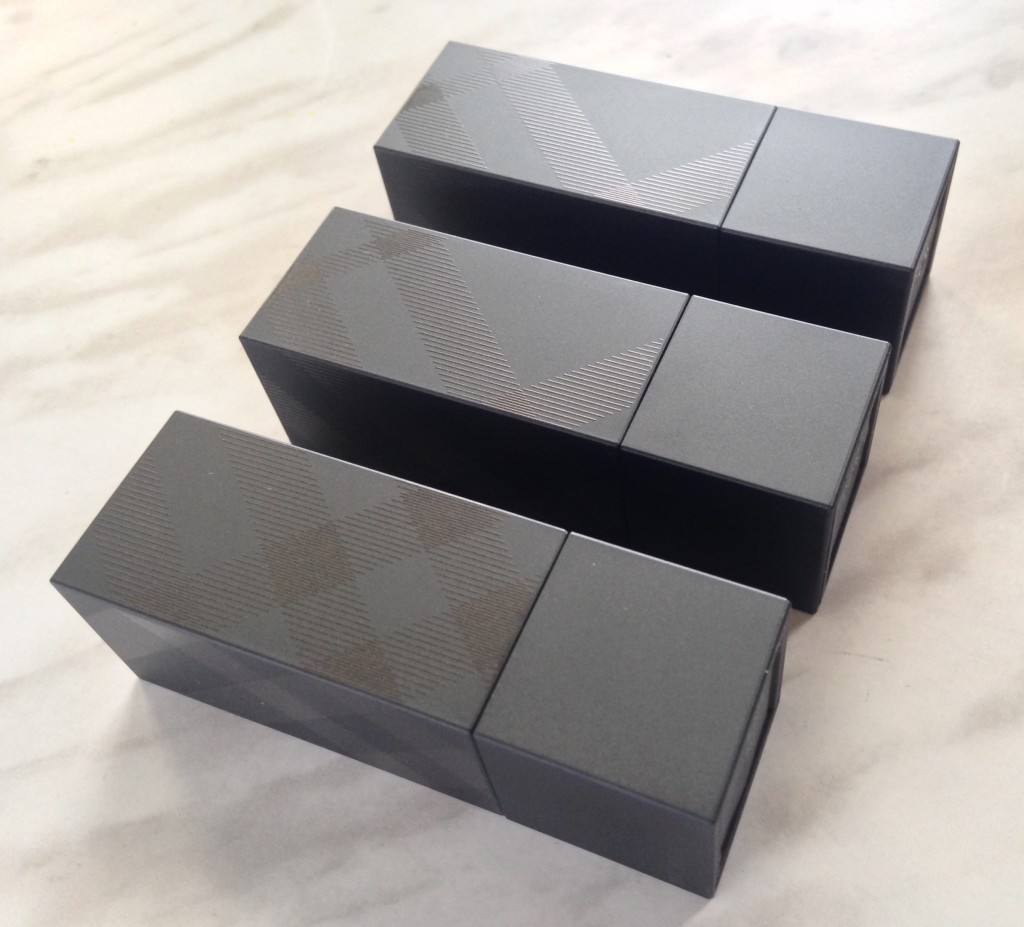 Burberry Lip Velvet Lipsticks are available in 3 vivacious limited edition shades. ($38 CAD) They come packaged in matte gun metal grey casing with magnetic bases. If you keep your makeup organized, the Burberry lipstick bases will attach to one another and stay together.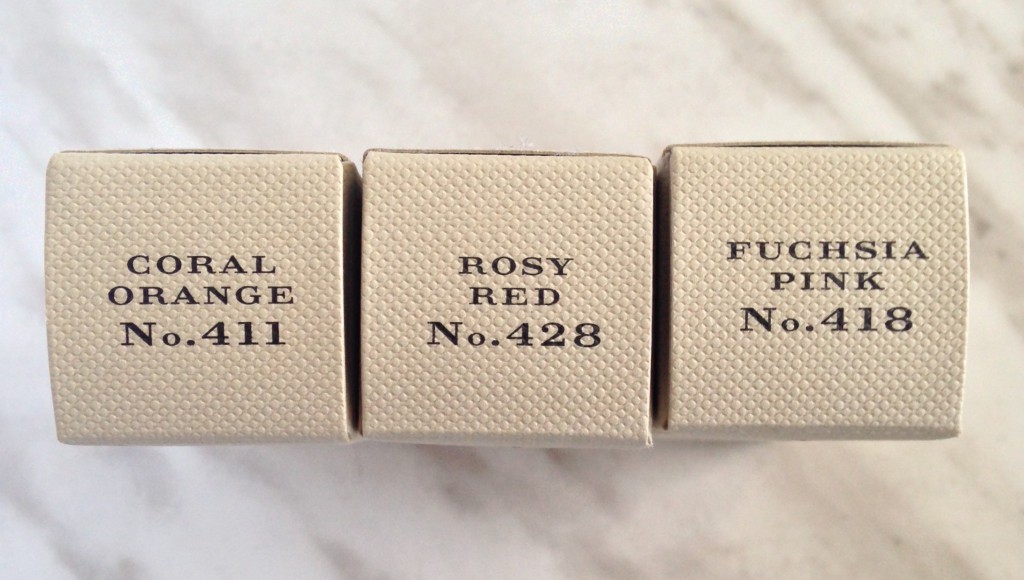 Coral Orange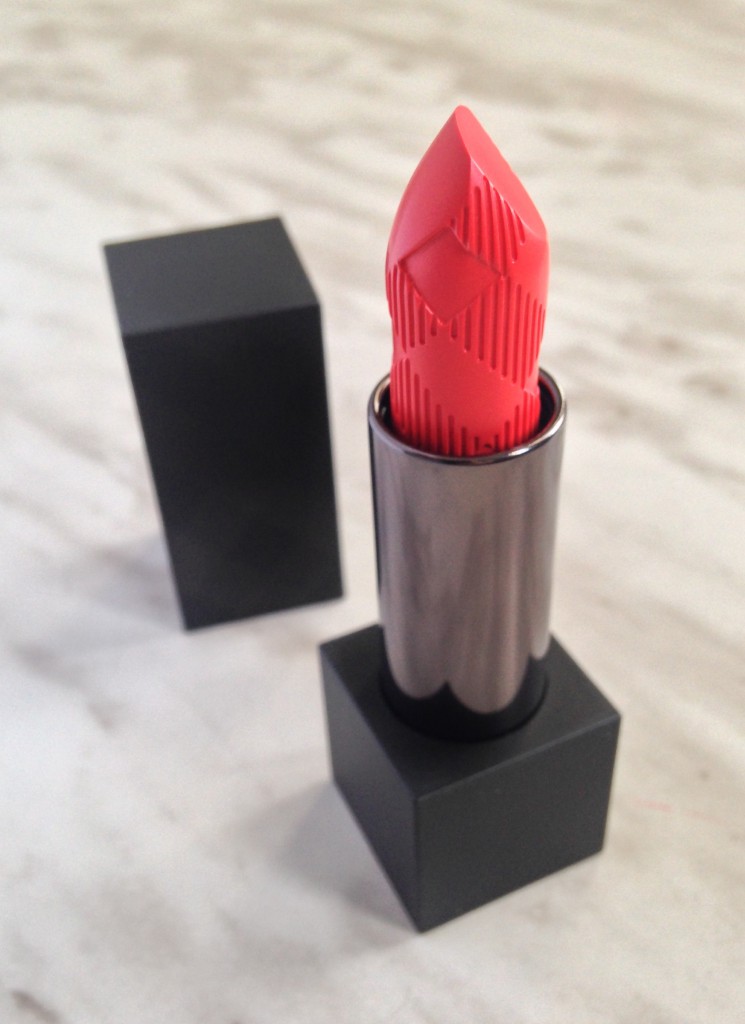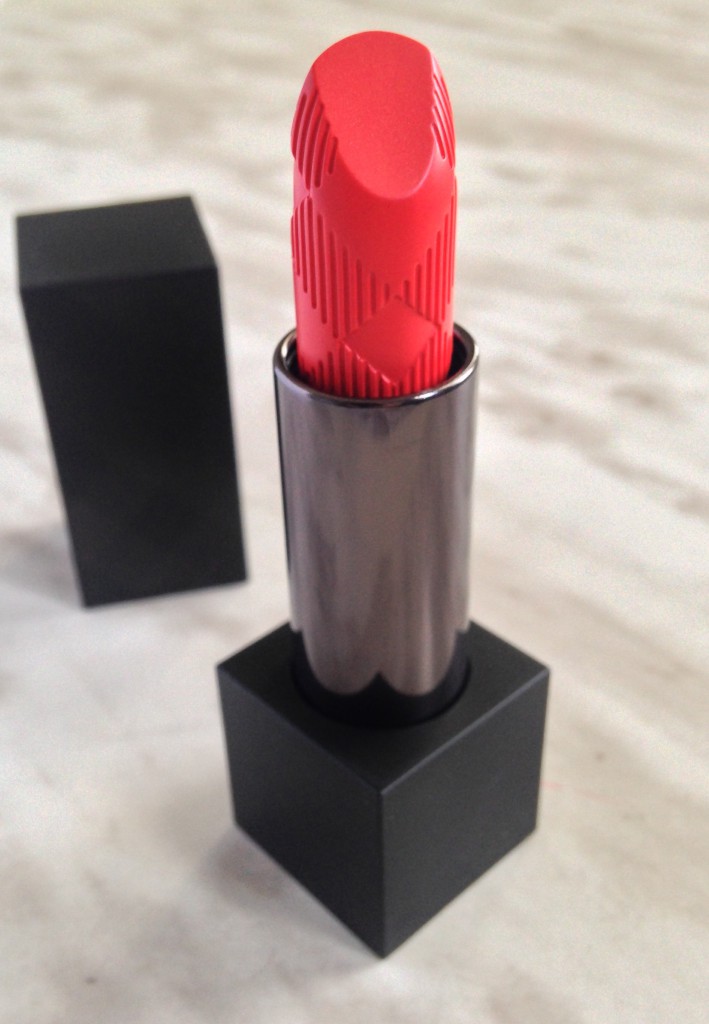 Rosy Red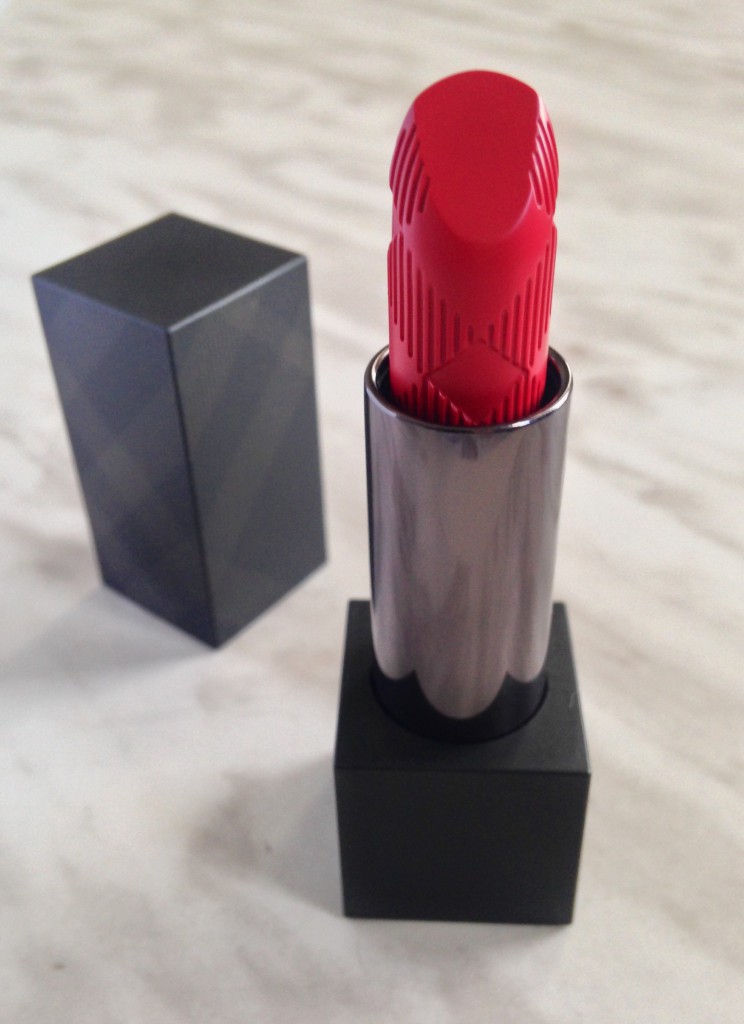 Fuschia Pink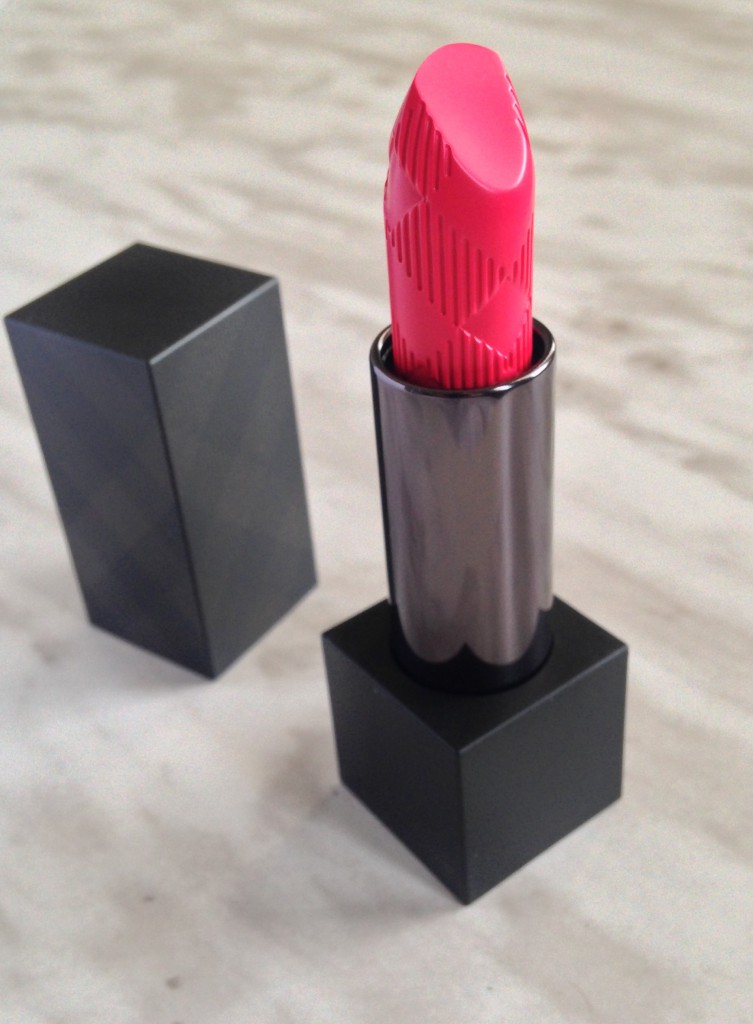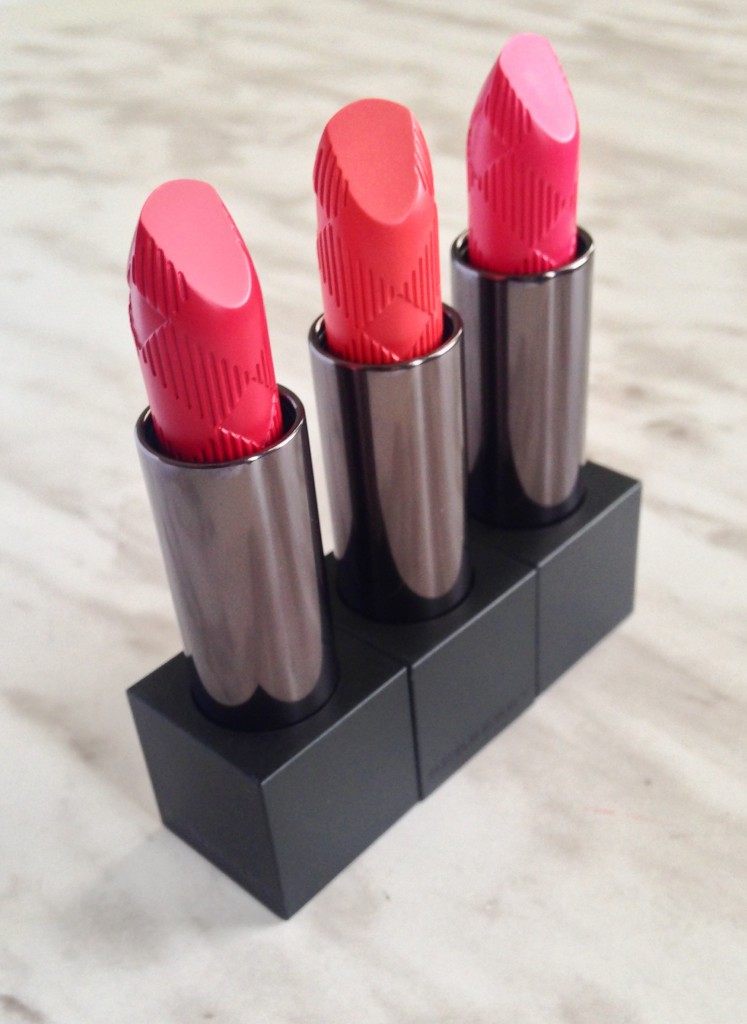 The lipsticks apply velvety smooth with full coverage in one swipe. Although the lipsticks are said to be fully matte, they have more of a soft matte sheen finish. They're comfortable to wear and not at all drying on the lips.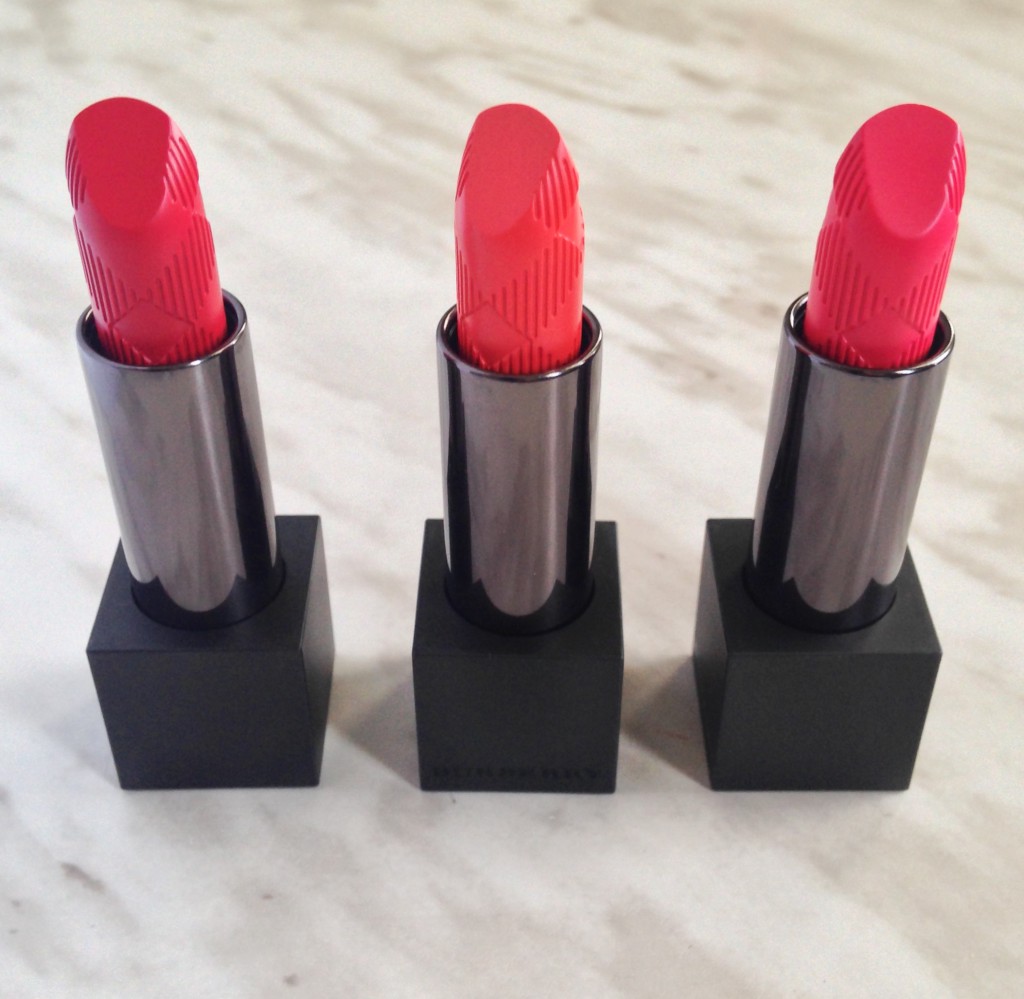 The Lip Velvets wear for 4 hours before needing another application. Which I think is expected if you're wearing a bold lip that is not a dry, matte liquid lipstick.
I tried out the shades Fuchsia Pink, Rosy Red and Coral Orange. The names couldn't be truer to their shades. Fuchsia Pink is my absolute favourite and I think it pairs very well with a bronzed look.
Direct Sun Light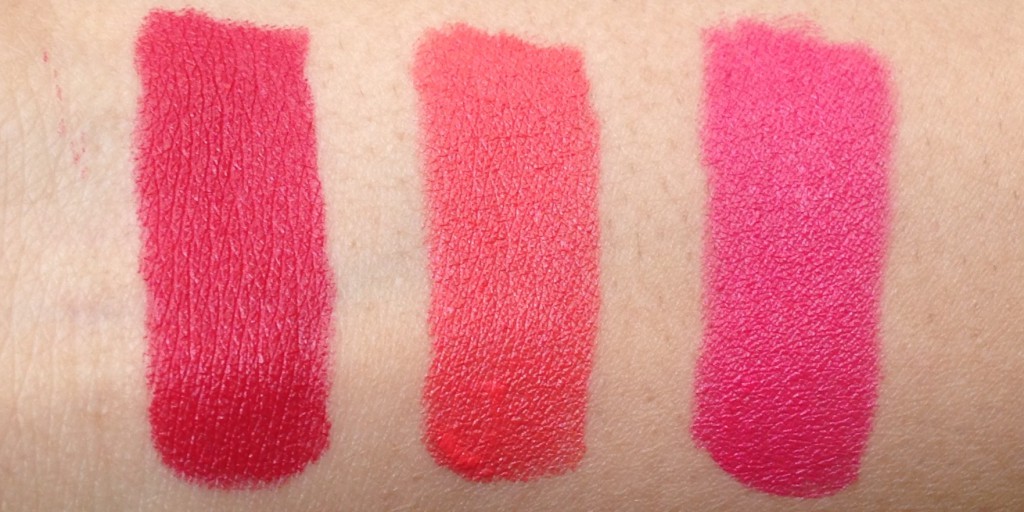 Day Light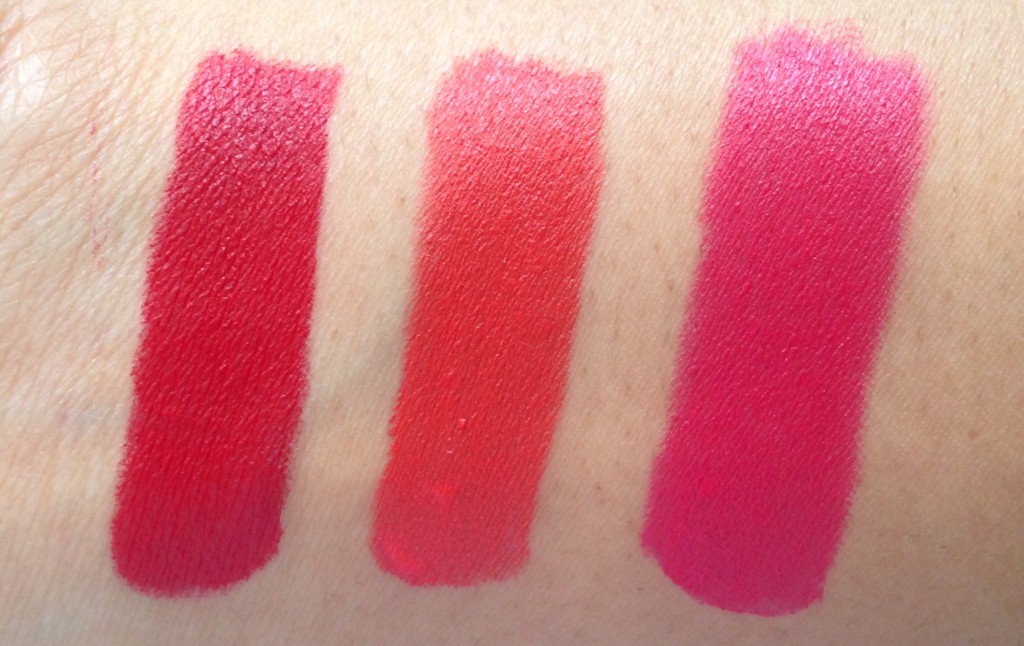 I am absolutely in love with these lipsticks and can not get over their rich formulas!
Burberry London With Love Summer 2016 Collection, including the Lip Velvet Lipsticks are available at select Nordstrom and Hudson's Bay, Sephora Mississauga, online at thebay.com, Sephora, and burberry.com.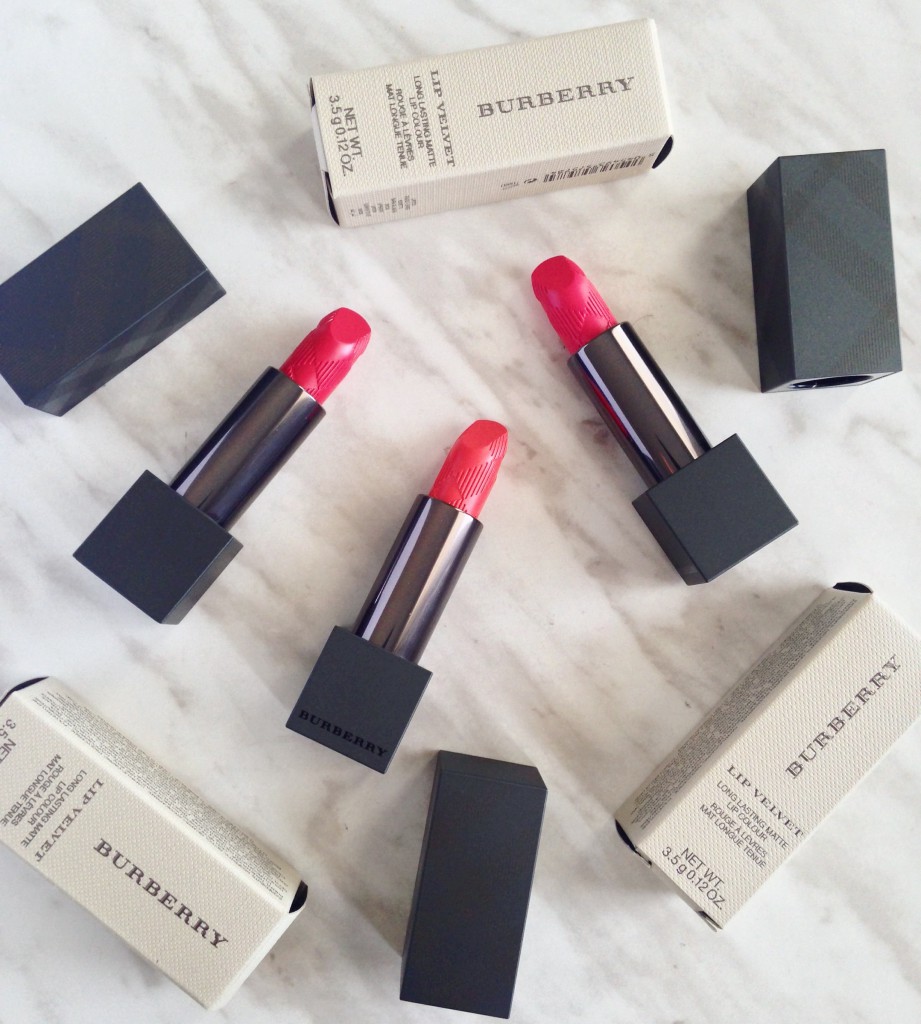 I would love to know your thoughts! 🙂
Aishwarya