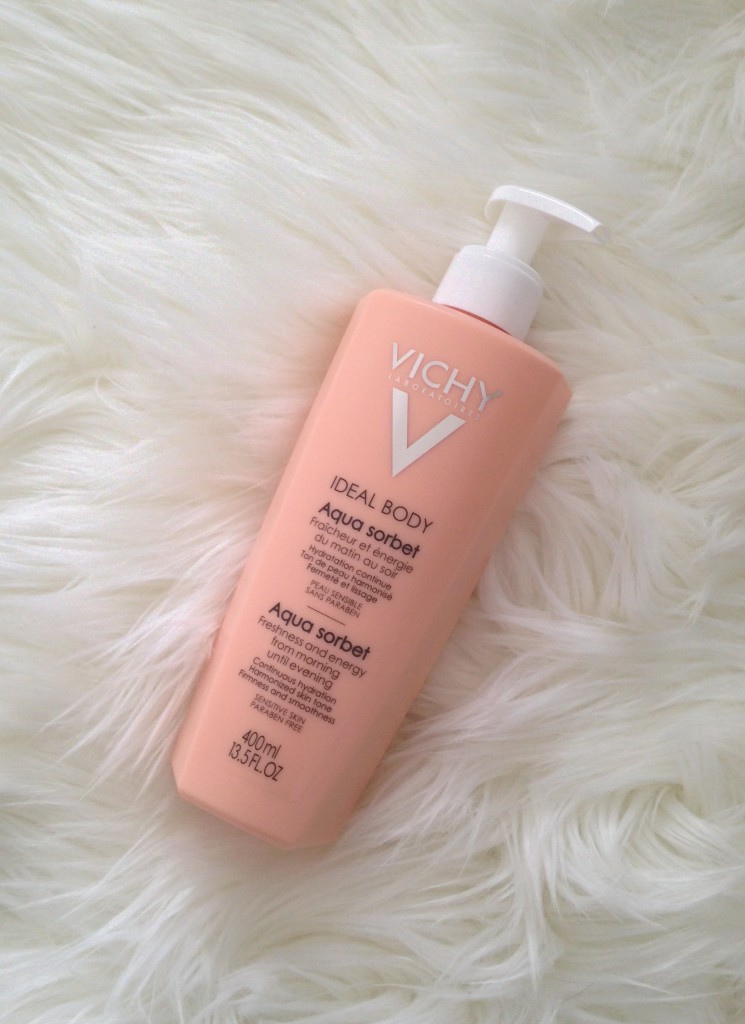 If every lotion came packaged this way then I don't think I'd ever forget to apply lotion post-shower. Vichy's Ideal Body Aqua Sorbet can help you keep that post shower freshness all day long. Perfect for those who have long days and doubtfully any extra time to re-moisturize their skin. Like all Vichy products, it is hypoallergenic, formulated without the use of parabens and ideal for those with sensitive skin.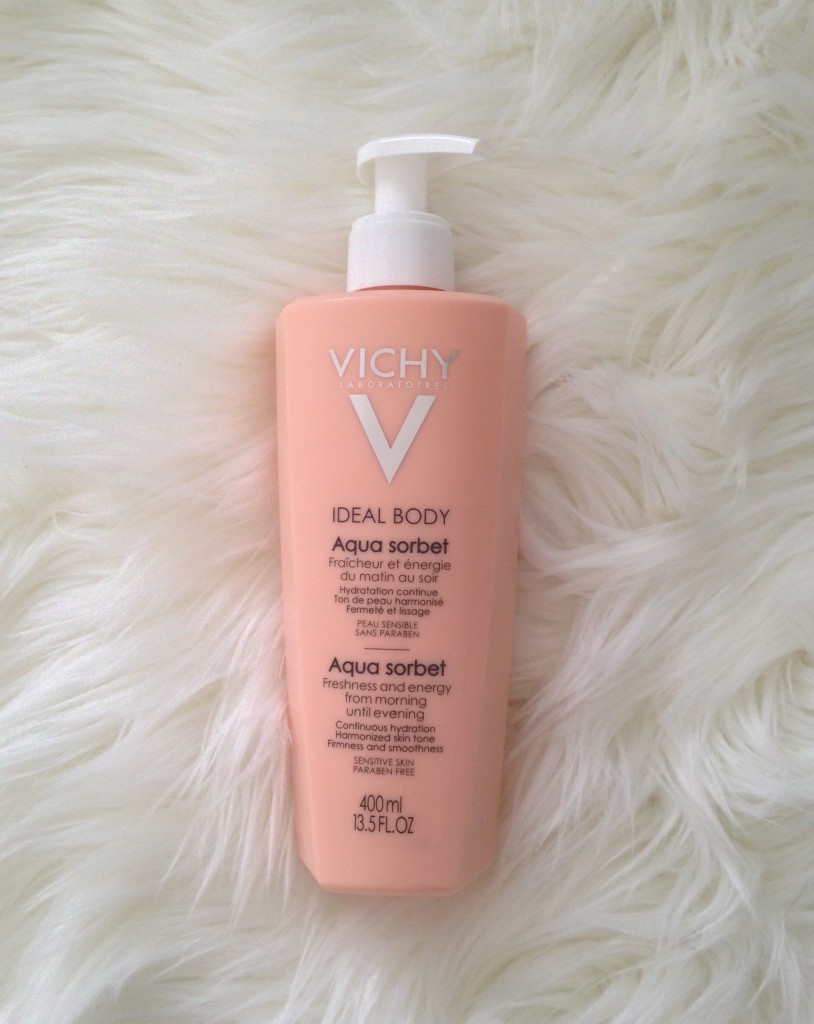 It claims to provide freshness from morning till evening, while firming and smoothing your skin. The Ideal Body Aqua Sorbet comes packaged in a pink pump bottle. The cream itself has a light pink colour to it with a light/medium-weight consistency, that feels similar to a gel based cream. It has an absolutely amazing fragrant scent, which lingers on your skin for a really long time!
Aqua Sorbet's key ingredients are Gingko Biloba and hyaluronic acid. They work to keep the skin hydrated and fresh, all day long.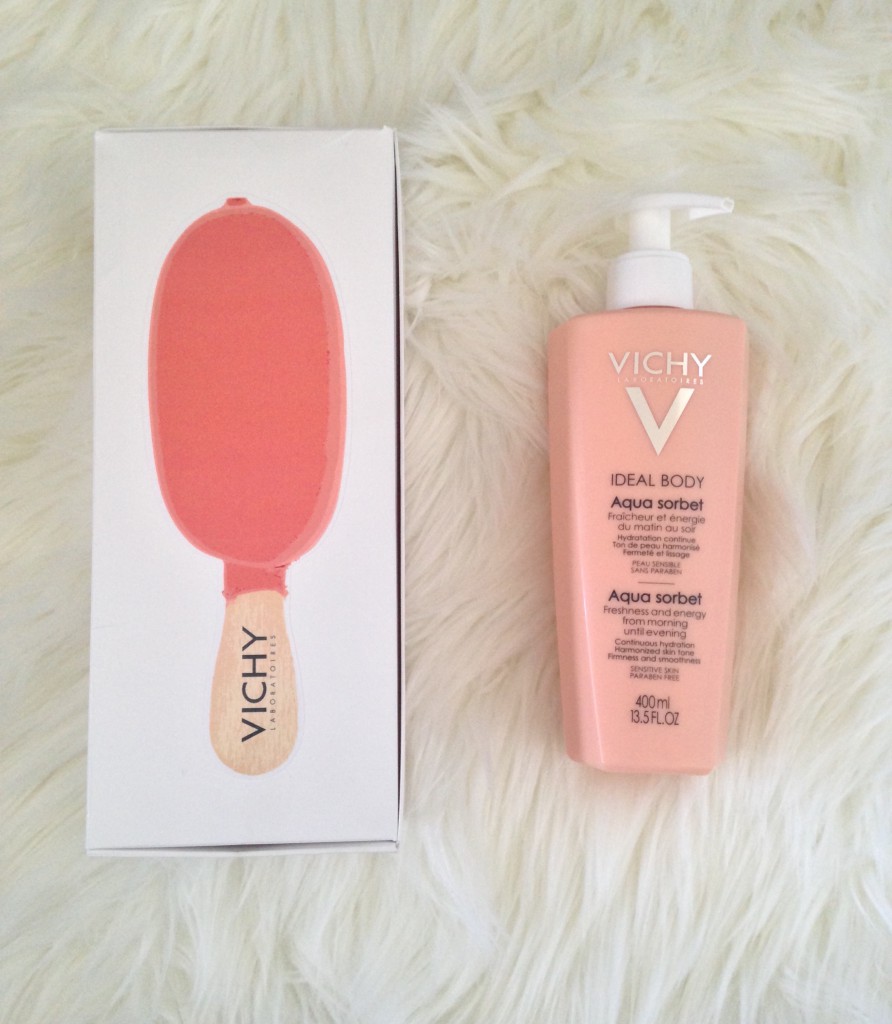 Upon applying the Body Aqua Sorbet, the skin's temperature automatically decreases because of its cooling effect. How "IDEAL" for the warmer months, when you want your skin to be moisturized but don't want the greasy residue under the hot sun.
Upon applying the Body Aqua Sorbet, it adds radiance back in to your skin, that hot showers (like the ones I take) may have washed away. After putting it's moisturizing powers to the test, from 8 a.m. till 9 p.m., I still had soft, supple skin. It maintained it's hydration through cold temperatures and kept my skin from itching (caused my cold temperatures). For that reason plus it's beautiful scent, it is a definite must buy or try from my end!!!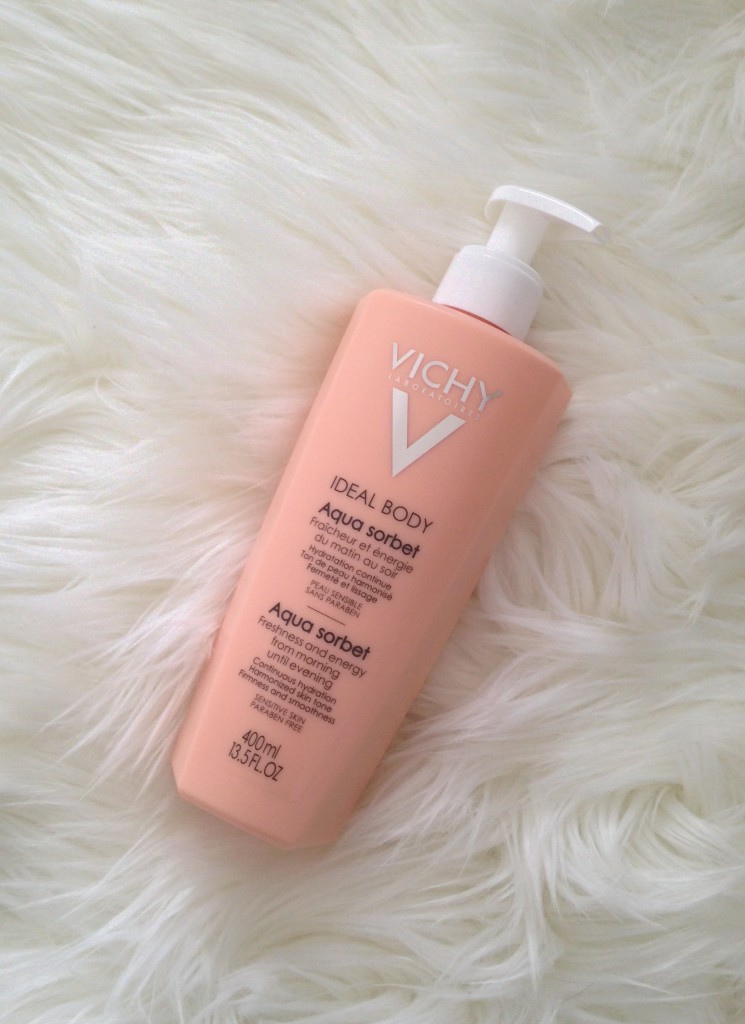 The Vichy Ideal Body Aqua Sorbet retails for $29.95 (400 mL) and is available for purchase at www.vichy.ca and drugstores.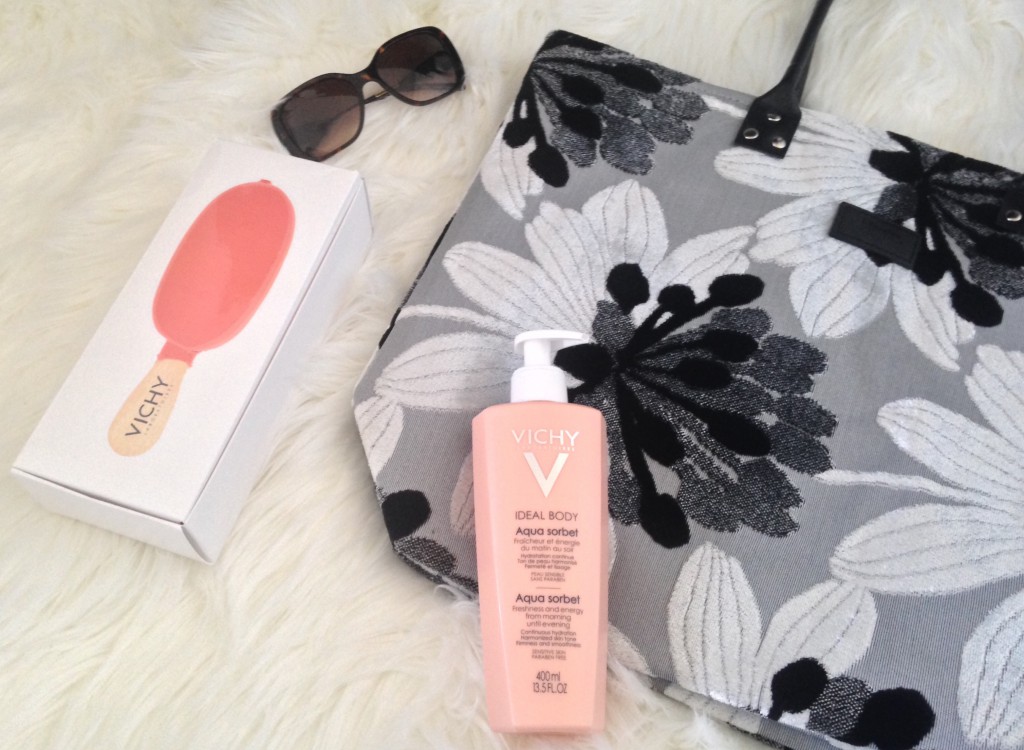 Aishwarya