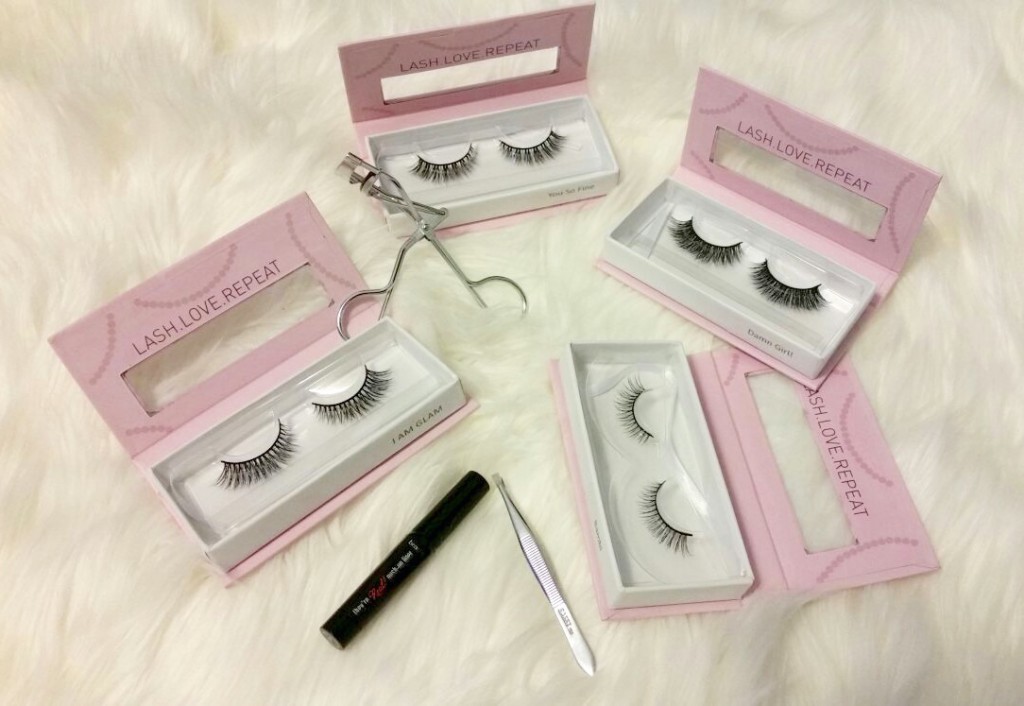 Good Morning!
We're already more than half way through November..where does the time go?!? In no time, the holiday parties will have started and you'll be reaching for false lashes to complete your look, if they aren't already apart of your daily look that is. I hope I can get you a head start in choosing a lush pair of mink lashes with my review of Falsies Lashes Luxury Mink lashes.
Falsies Lashes is a company based out of my hometown Toronto! They create mink and false lashes of all styles. When I  read that they aren't synthetic, I had to learn more about the production of these lashes. To which I learned that the mink lashes are harmlessly brushed from a mink and are completely sanitized and sterilized. I was given the opportunity to review 4 of Falsies Lashes luxury mink lashes and although it was my first time wearing mink lashes, boy was I impressed.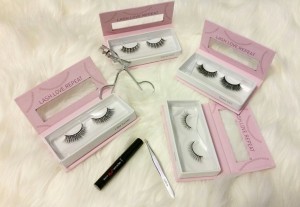 The four that I reviewed are: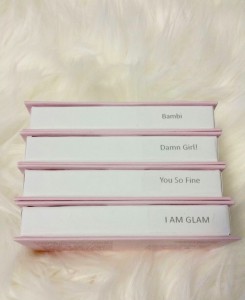 This pair was different from the rest. The arrangement of the lashes are such that, groups of dense lashes are separated by sparse lashes. It adds a ton of length. They are not all one uniform length, which mimics how natural lashes grow. It is priced at $30. It would be the ideal lash when creating a more dramatic look.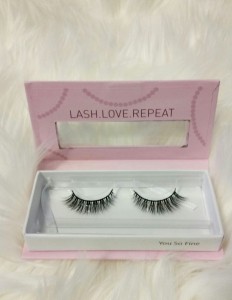 Is a mink pair with super long and wispy lashes. The lashes are criss crossed, giving a very bold, dramatic look. You can see how dense the lashes are in comparison to the other styles. Definitely more of a nighttime look. It also wings out subtly at the end, perfect for creating a cat eye. It is also priced at $30.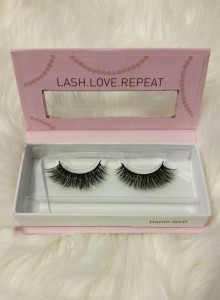 Is another mink pair. The short and long lashes criss cross each other adding lots of volume. They have a natural flare at the end. The lashes have a nice curl to them and are extremely light weight. These are perfect to use for looks created for day time events. It adds a touch of everything without overdoing it. They are priced at $20.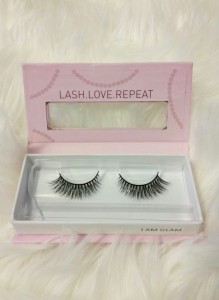 Bambi:
Bambi is my favourite NATURAL pair of mink lashes. They are the most natural looking out of the others. They start off with shorter lashes, criss crossed with longer lashes. They add the perfect amount of length for a day time look and have a nice curl to them. While wearing these lashes, it is hard to tell whether you have falsies on or not. Not to mention how comfortable they are to wear all day long. They are priced at $30 for the luxury mink or $20 for the faux lashes.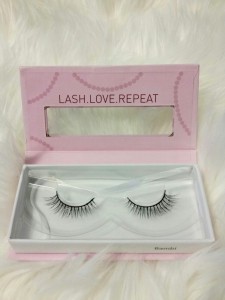 The Bambi lashes are the perfect fit for me, as most times a pair of lashes will be too long for my eyes and require some snipping. The pictures below are a closeup of my eyes after having worn them for 12+ hours. The band is practically invisible. It is one of those rare lashes that doesn't require eye liner to disguise the band, allowing you to create a very natural look.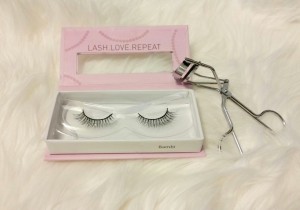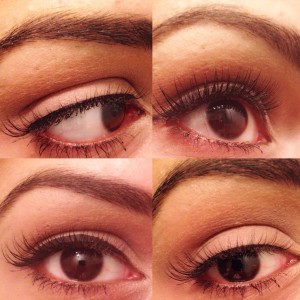 As mentioned before, this was my first time wearing mink lashes and the major difference I found was that they were overall more natural looking than synthetic pairs. They have a natural curl to them and the band seems to sit better on my natural lashes. Not to mention how soft they are. If you're just not into mink lashes, then you can choose from their selection of faux lashes which are synthetic.
Falsies Lashes are adhered to a cotton band, making it reusable up to 25 times or more depending on your usage. Even their synthetic lashes can be worn up to 10 times, if you look after them. Although, you have to shell out a little more for these lashes, they pay for themselves for the number of wears you get out of them. If you avoid using mascara over top of these lashes, then they will last even longer. After each wear, simply store them in their case so that they can retain their natural shape.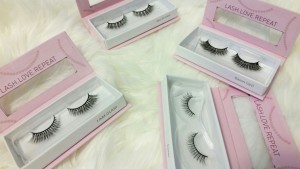 I hope you found my Falsies Lashes review to be helpful. You can browse their selection of Mink and Faux lashes on www.falsieslashes.com.
I would love to hear your thoughts on mink lashes and which ones you own! 🙂
Aiishwarya