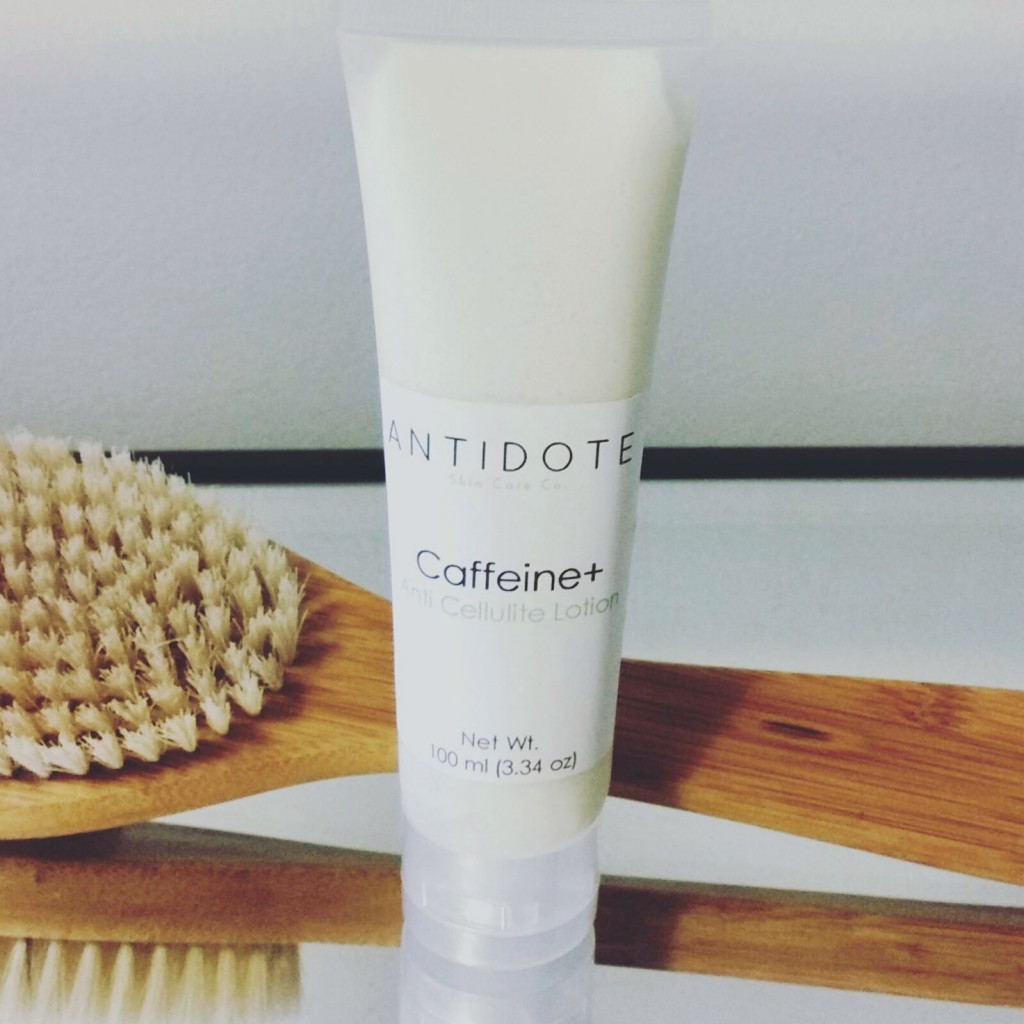 Good Morning!
If you have been directed to my blog via my Instagram, then you may have seen my picture of the Antidote Caffeine Anti-Cellulite Lotion. (See below) that I posted a few days ago. It is by the brand Antidote Skincare. I have high hopes for this lotion because all the work you put into your body during the winter, shows during the summer. The same thing goes for targeting your cellulite. Who wouldn't want to vanish or reduce cellulite during the colder months (at least here in North America).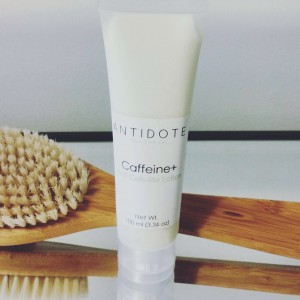 So when I was given the opportunity to try out Antidote Skincare's Anti-Cellulite lotion, I was ecstatic.
A little about the brand itself, is that Antidote is a skincare line created in Ottawa, Canada. "It is the result of a father's exhausting and fruitless search for effective natural skin care products to soothe his daughter's extremely sensitive skin." It is great to read about how this brand came to be. They believe that natural ingredients are best and they are free of all artificial preservatives, parabens, fragrances, pre-made bases or chemicals of any kind.
The Caffeine Anti-Cellulite Lotion retails for $45. As its name implies, it works to vanish cellulite. Cellulite is simply, subcutaneous fat under the skin that gives a dimpling appearance. If you're not familiar then picture the texture of cottage cheese on the hips and thighs. Antidote's lotions core ingredient is caffeine. Caffeine is known to have an ability to increase circulation and temporarily cause adipose or fat cells to shrink. This creates a smoother appearance on the troublesome areas. Not to forget caffeine is an excellent antioxidant, which helps reduce toxins.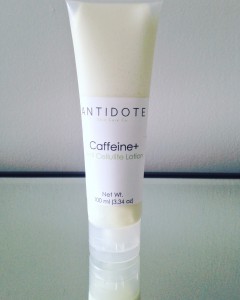 The ingredients in this anti-cellulite body cream are:
Purified Water, Cocos Nucifera (Coconut) Oil, Calophyllum Inophyllum (Tamanu) Oil, ORG Cucurbita Pepo (Pumpkin Seed) Oil, Leucidal Liquid SF (Salicylate Free), E-Wax, Vegetable Stearic Acid, Pure Caffeine (Pharmaceutical Grade), 100% Pure Tocopherol (non-acetate Vitamin E), Essential Oils of Lavender, Geranium, Lemon, Grapefruit, Orange, Tangerine.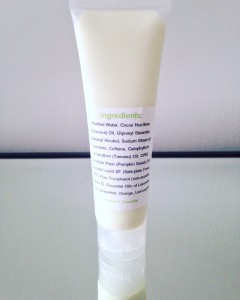 Coconut, tamanu and pumpkin seed oils, help to hydrate the skin and improve the overall elasticity. The listed essential oils all have detoxifying and brightening abilities. All the ingredients work together to redefine your skin, ultimately giving you smoother and firmer skin.
My very first application of this lotion was right after I had dry-brushed and came out of the shower. (Dry-brushing, is running a coarse brush over your body to get rid of chicken skin, medically known as Keratosis pilaris. To remove dead skin cells.) Once my skin was clean from the shower, I applied the Anti-cellulite lotion to the bottom of my glutes and to the inside and back of my thighs. These are my troubled areas. The first day I tried it only on one of my thighs, for comparison purposes. After an hour or so, I could feel the area that I had applied on felt like it was tightening. It was like when you use a caffeine roller ball under your eyes to remove puffiness. Cellulite is not something that has an overnight fix but this product definitely promises results. It has a very fresh scent, the scent of lemongrass and citrus stands out to me.
I will be giving a month update of having used this lotion because of the nature of the product. I think that's a good time frame to share before and after results targeting cellulite.
If you have sensitive skin, you can read up on Antidote's Skincare and see if their products are the right match for you. Visit them at www.antidoteco.com.
I hope you enjoyed my post and do let me know what your remedies are for cellulite! 🙂
Aiishwarya