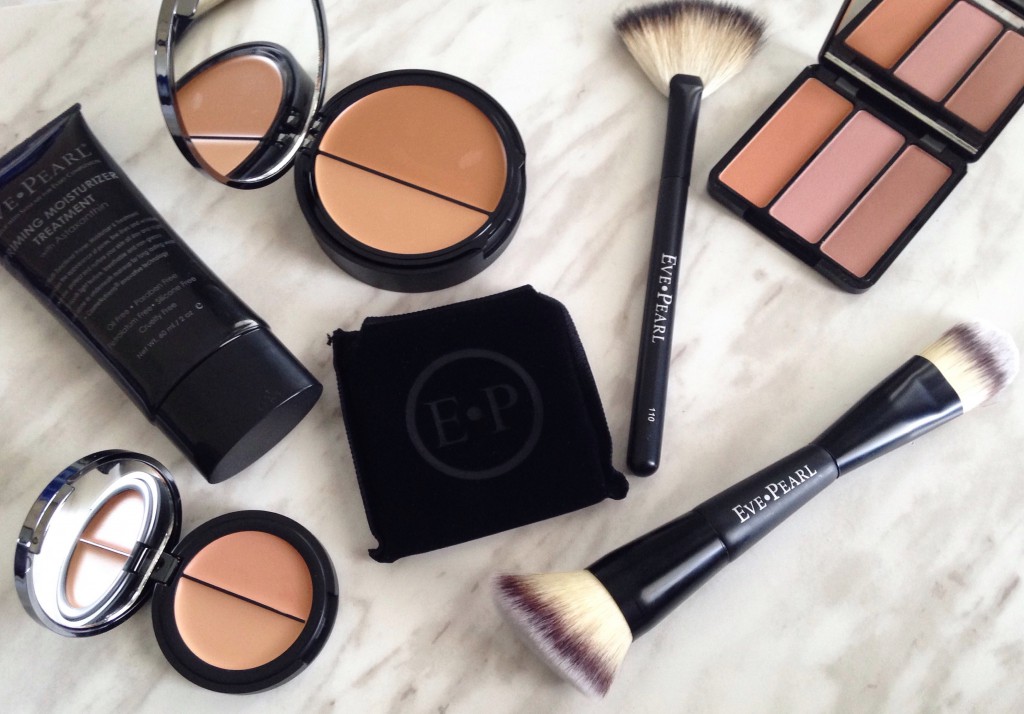 This is my first time ever trying a foundation that is cream based and comes in this dual 40:60 ratio form. It is the Eve Pearl HD 40:60 Dual Foundation At first I thought it was a highlight and contour compact, with a dark and light shade. In actuality, they are two complimenting foundation shades. Their foundations are available in 6 shades and the shade I tried out is in Tan.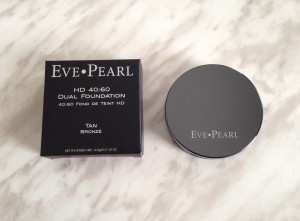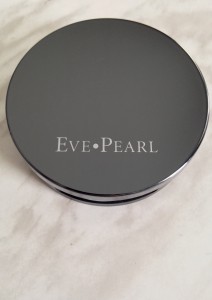 It says you can get sheer to full coverage with this foundation as well as create subtle to sharp contours. Eve Pearl has it's own method called "Reverse Contouring", to help you create a flawless complexion along with more defined cheekbones in merely two steps. I went ahead and tried out their method.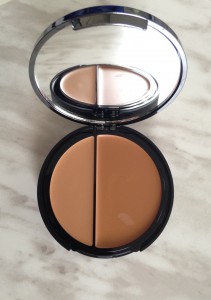 Step 1: While smiling, apply the lighter shade above your jawline and to your eyelids. (I also applied some above my cheekbones, to give the darker shade something to blend into.)
Step 2: Apply the darker shade of foundation to your cheek (where you normally apply your contour), forehead and chin. As well as any other discolored or areas affected by redness.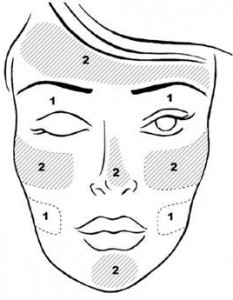 This image is from EvePearl.com
I applied the foundation using their 201: Dual Contour Blending Brush, which I have a separate review for here. I also wet the sponge that comes with the foundation to blend out the product because I prefer sponges when using cream based makeup. This shade was slightly too dark for me but worked wonders to sculpt my face. I did have to use my own foundation in place of the lighter shade.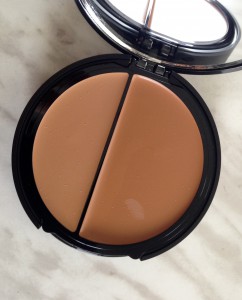 Here are some swatches: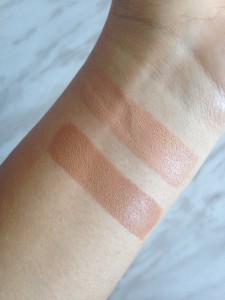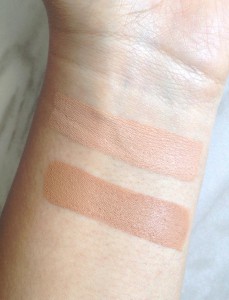 Natural Light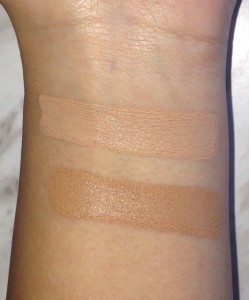 With Flash
I really liked the pigmentation of this foundation and how easily it blends. It masks any blemishes and scarring I have. It's formula is lightweight which makes it easy to wear as I don't prefer heavier/thicker products, as I am still clearing up my blemishes.
I would recommend seeing if this is for you or giving it a try, as it does a lot of the work for you by giving you two shades that compliment each other so well! It retails for $58.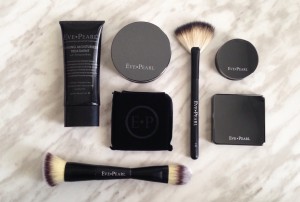 All of Eve Pearl's products come packaged in this gorgeous, reflective gun metal packaging with generous amounts of product. For the quality of their products, coverage they offer, they really are reasonably priced and I can see myself using these time and time again.
I would love to know if you have used any of Eve Pearl's products and which are your favourite. 🙂 Also look out for all of my other Eve Pearl product (from the picture about) reviews. 🙂
Aishwarya